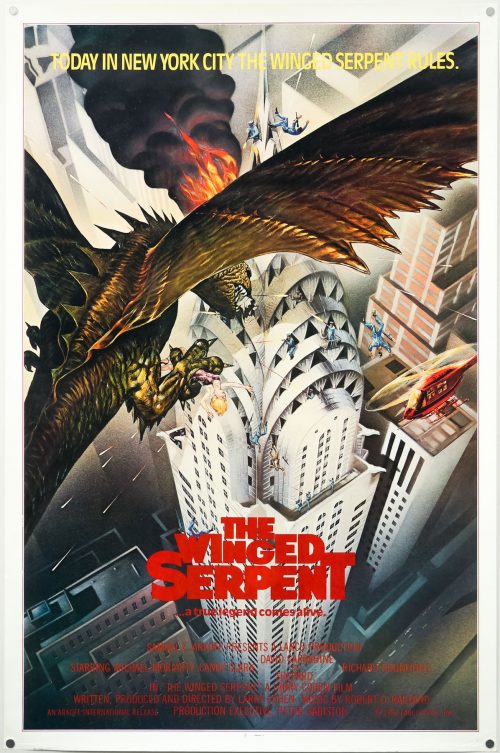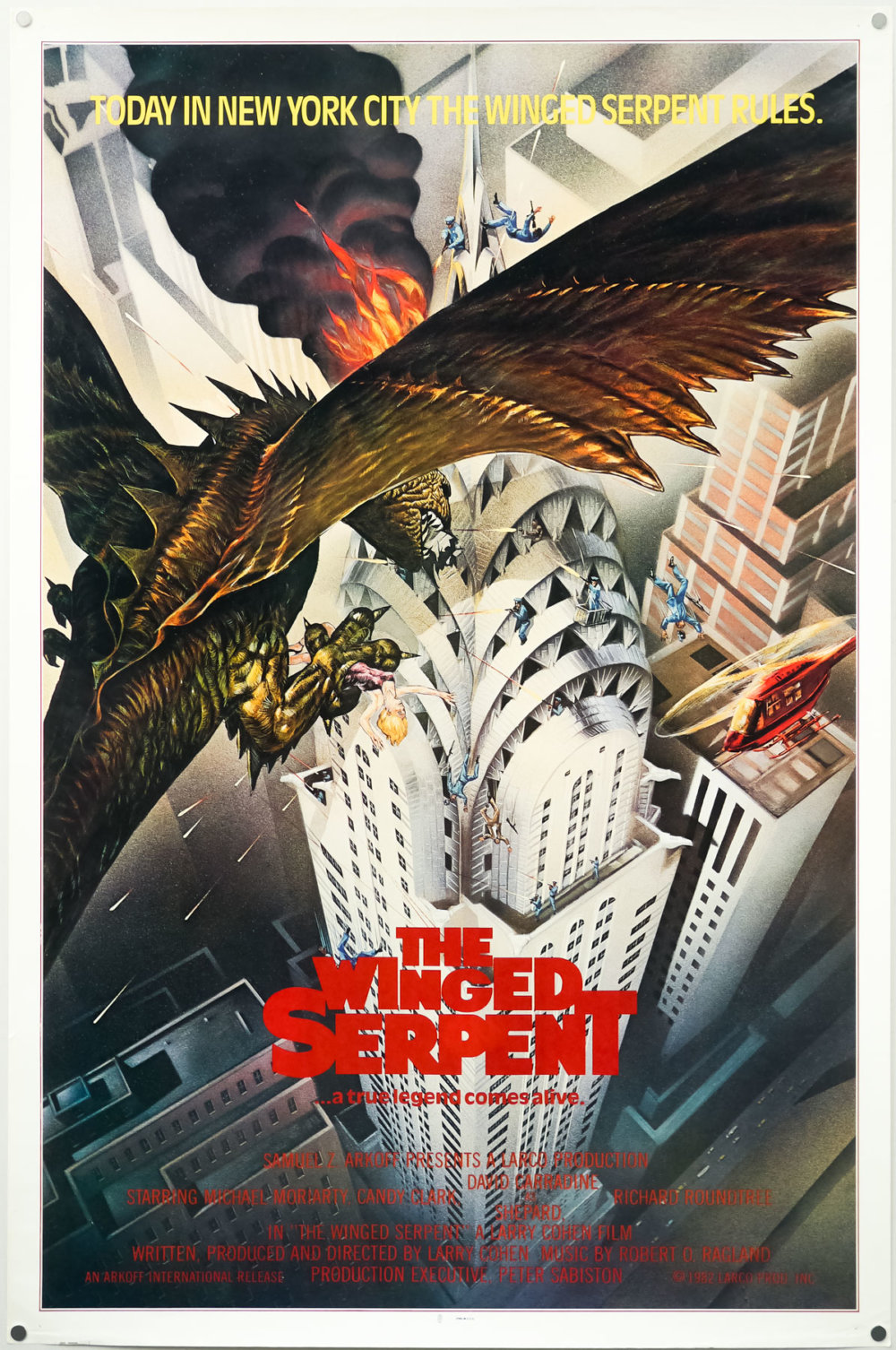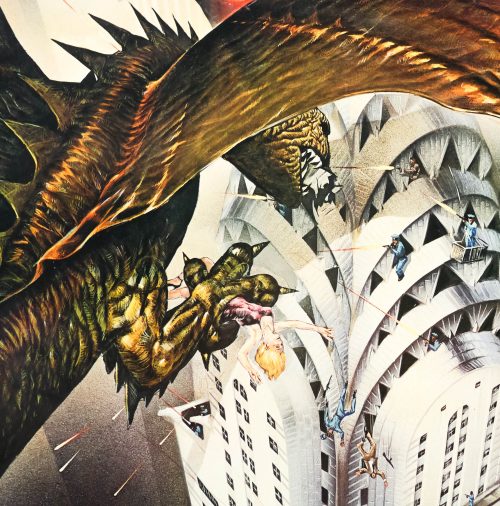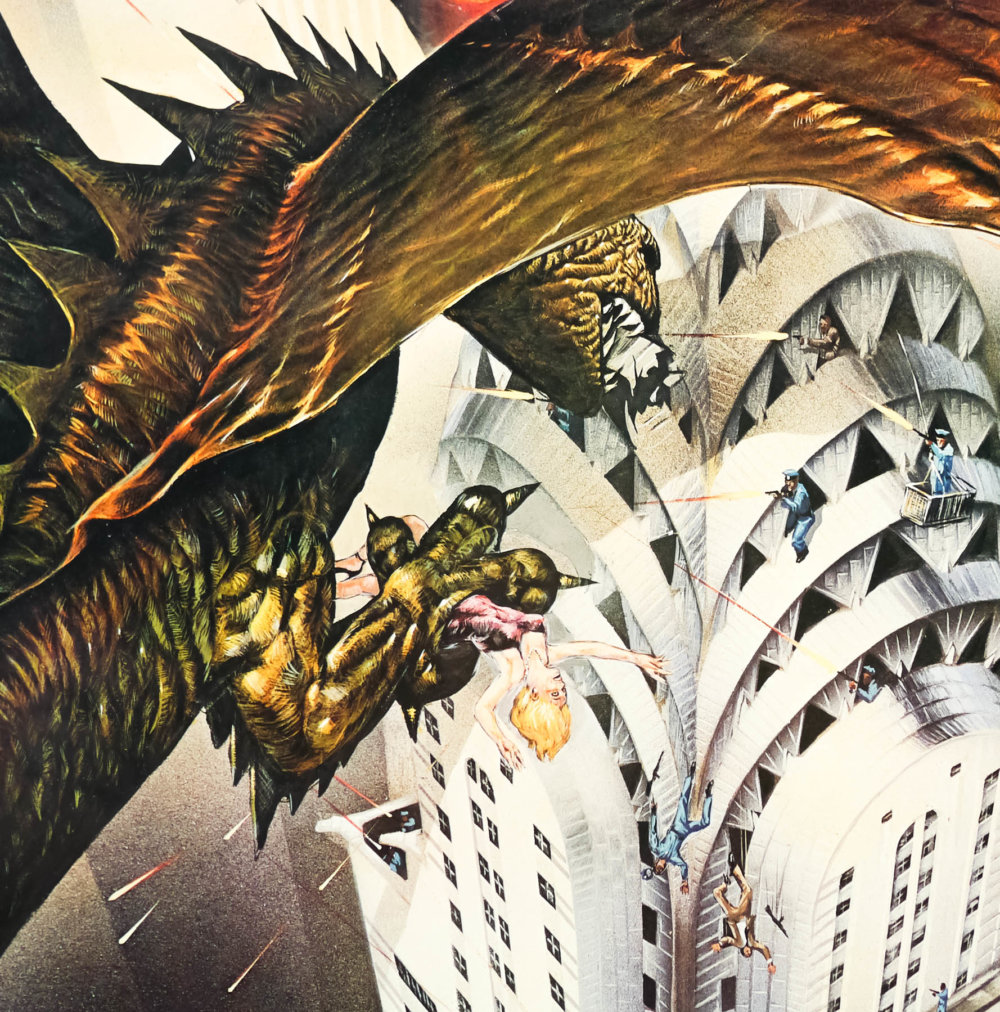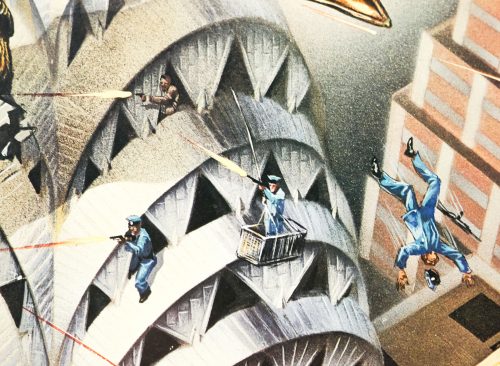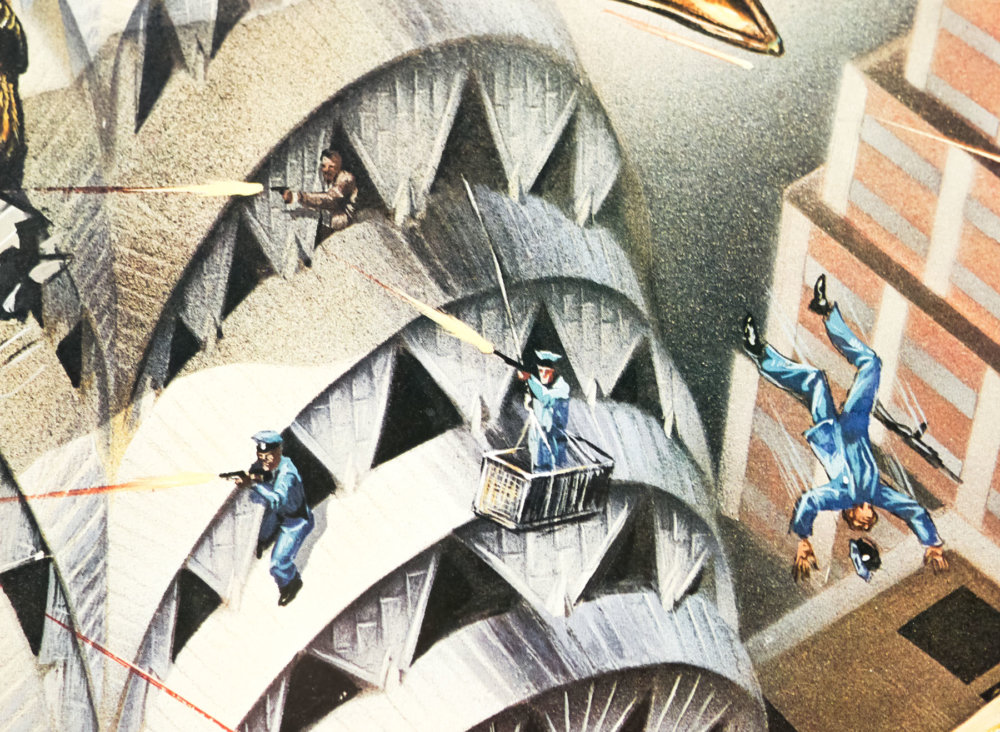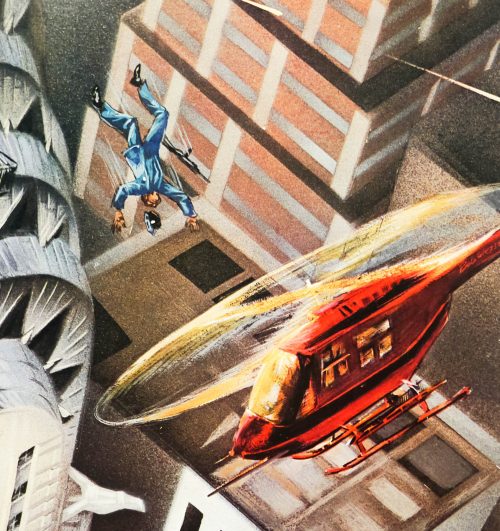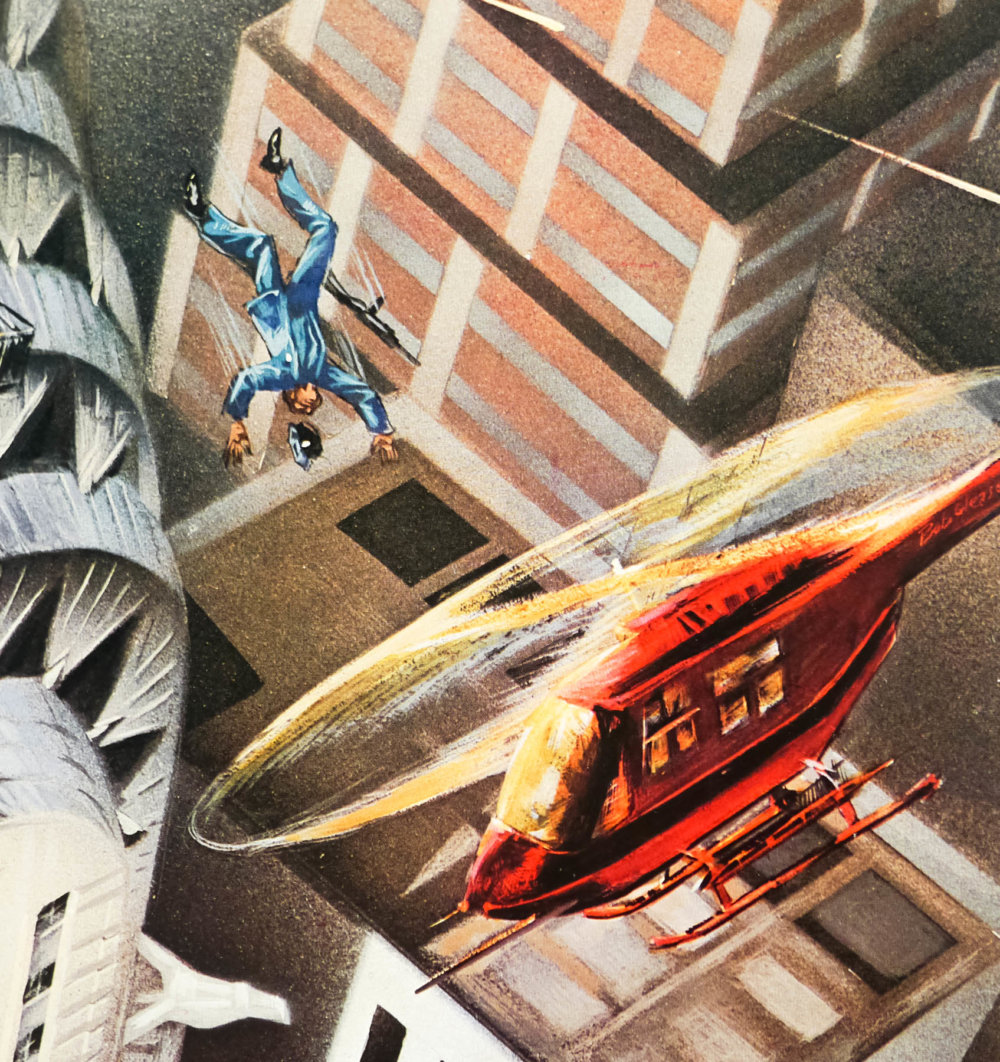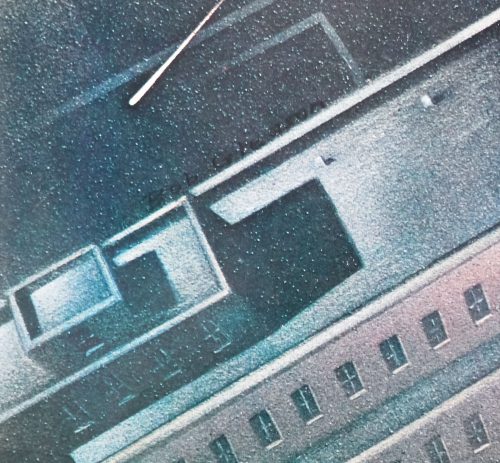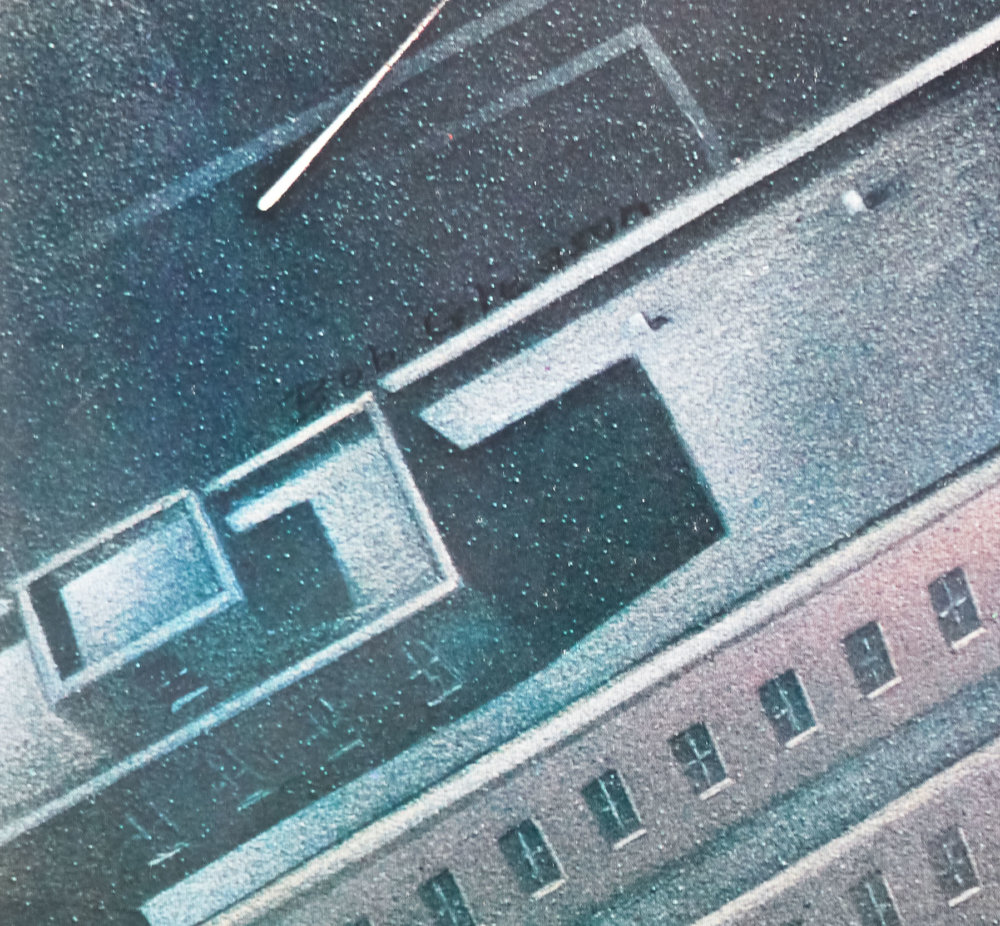 Title
AKA

Q (USA) | Q: The Winged Serpent (UK) | American Monster (West Germany)
Year of Film
Director
Origin of Film
Type of Poster
Style of Poster

--
Origin of Poster
Year of Poster
Designer
Artist
Size (inches)

27 2/16" x 41"
SS or DS

SS
NSS #

--
Tagline

Today in New York City the winged serpent rules. | A true legend comes alive.
Writer/director and B-movie legend Larry Cohen is responsible for this 1982 horror film that harks back to the popular 'giant beast' monster movies of the 1950s. Commonly known as 'Q: The Winged Serpent', or simply 'Q', the story is set in New York City and follows two police detectives (played by David Carradine and Richard Roundtree) investigating a series of brutal sacrificial slayings in which victims' hearts and skins have been removed. They are also struggling to explain the mysterious deaths of people snatched from high up on rooftops by what is reported to be a flying lizard.
At the same time, a luckless hoodlum called Jimmy Quinn (played with gusto by Michael Moriarty) is on the run from murderous mobsters and discovers a giant egg hidden in the crown of the famous Chrysler Building, which apparently belongs to the deadly creature. It becomes apparent that the cult behind the sacrificial murders has managed to resurrect an Aztec god known as Quetzalcoatl, a flying lizard with huge talons and a taste for human flesh, and the detectives must battle to stop both the cult members and defeat the beast before New York City is lost.
This is the scarce international one sheet, printed in the USA for use in other English-speaking territories, and it differs greatly from the American one sheet that features artwork by Boris Vallejo. The detailed artwork on this poster is by the American artist Bob Gleason who is probably most famous for his work on the one sheet for John Carpenter's Halloween. The artist, who lives in Portland, Oregon, has an official website that features galleries of the fine art paintings he currently works on, but makes no mention of his time painting film posters.