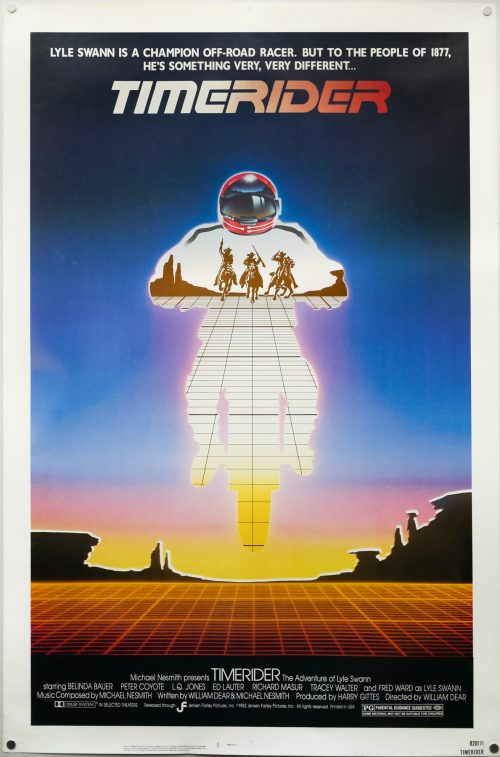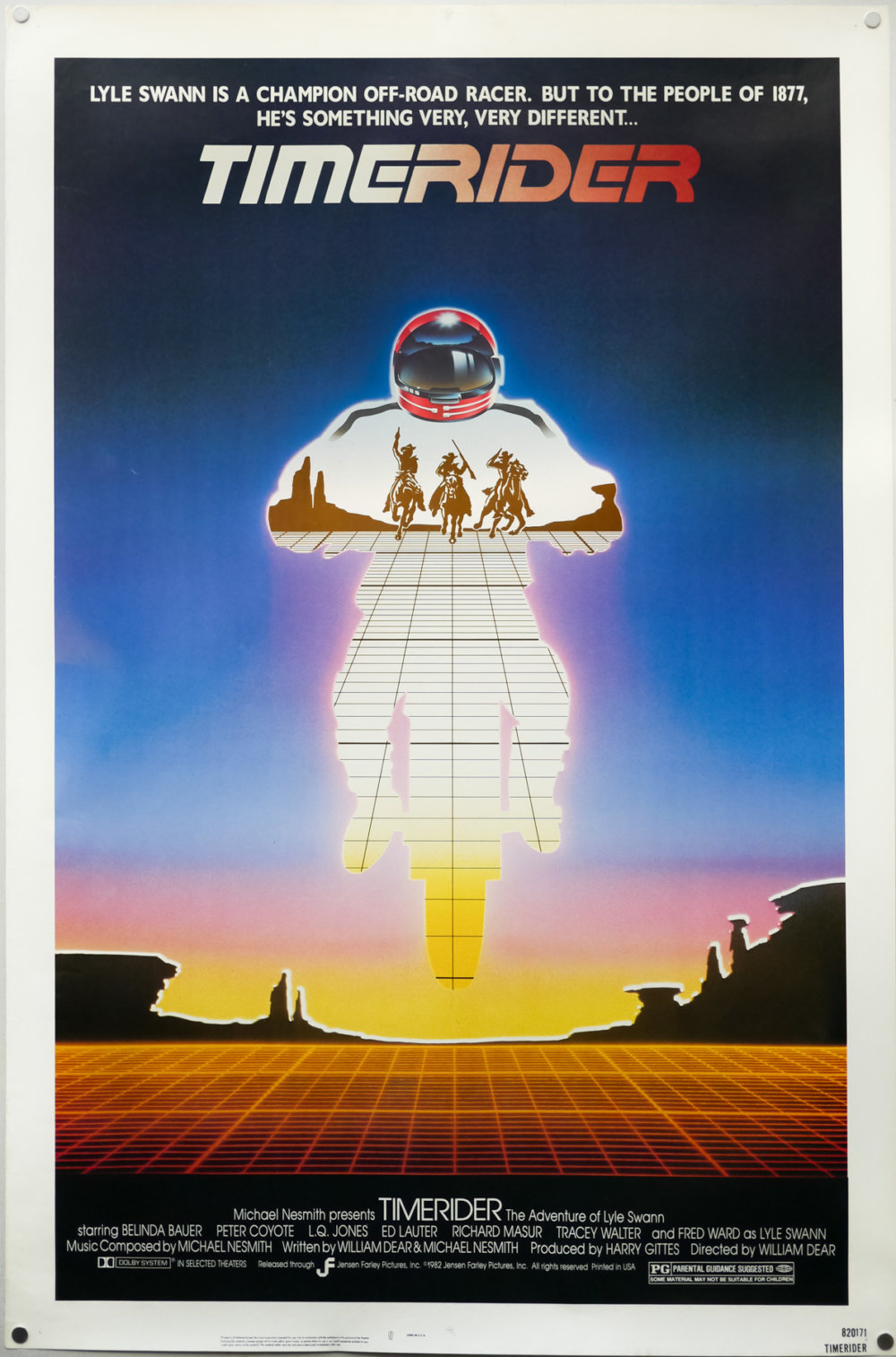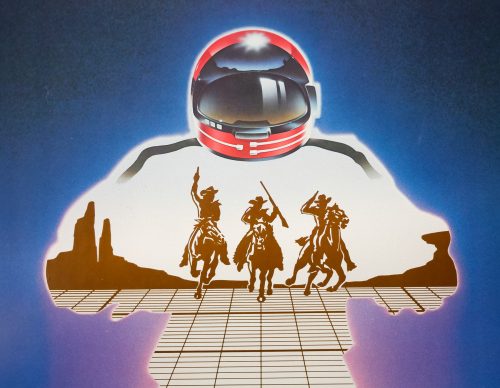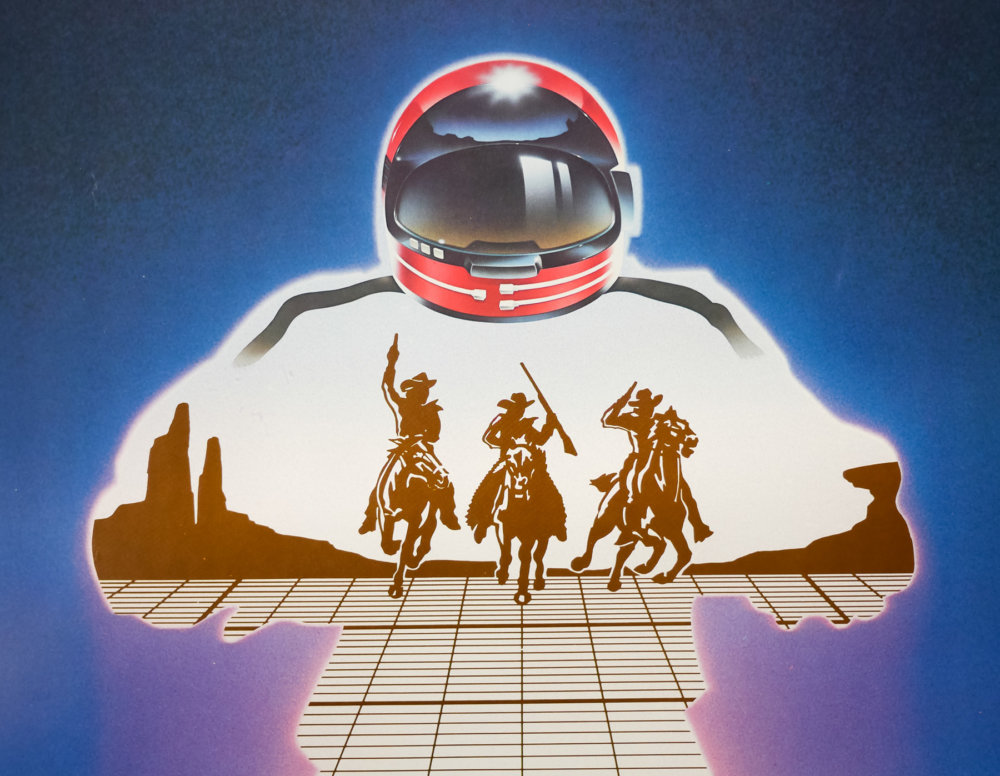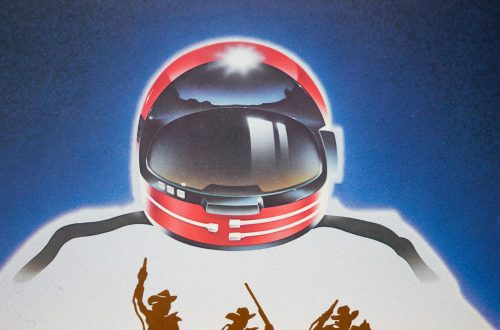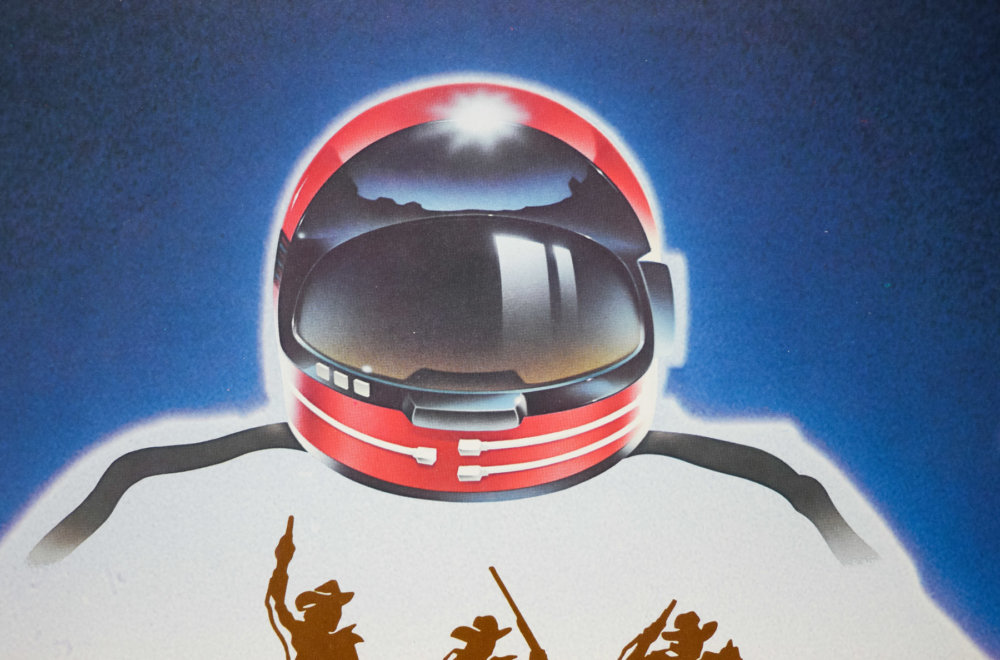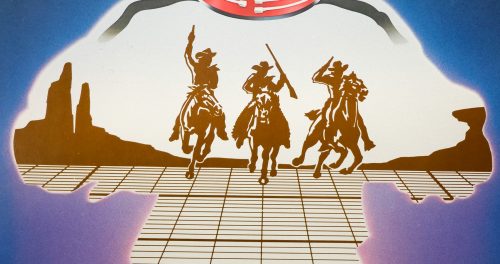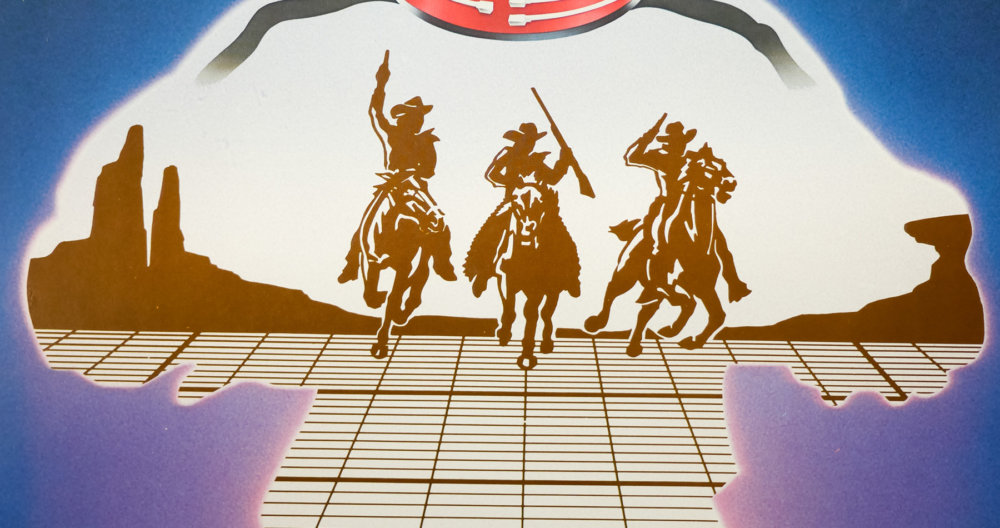 Title
AKA

Timerider: The Adventure of Lyle Swann (alternative full title)
Year of Film
Director
Starring
Origin of Film
Type of Poster
Style of Poster

--
Origin of Poster
Year of Poster
Designer
Artist
Size (inches)

27 3/16" x 41"
SS or DS

SS
NSS #

820171
Tagline

Lyle Swann is a champion off-road racer. But to the people of 1877, he's something very, very different...
Timerider is a largely forgotten genre mash-up from the early 1980s starring Fred Ward (probably best known for Tremors). Directed, co-written and scored by William Dear, the film deals with the concept of time-travel and sees a cross country dirtbike champion accidentally sent back in time to 1877. Whilst competing in a race, Lyle Swann (Ward) rides through an area which is being used by scientists to try to send a monkey back in time. He's unaware that he's gone back in time over a century and doesn't understand why the people he meets are terrified of him and his bike. Eventually he realises the situation but not before he's being pursued by a gang of outlaws. He's taken in by a woman called Claire (Belinda Bauer) who hides his bike before seducing him. Meanwhile, the scientists in the future are desperately trying to retrieve Swann from 1877.
The films ends with quite a creepy payoff which I won't spoil but made me exclaim 'Eh?!' at the screen. Think: what happens in the first Terminator but even weirder. The film is largely forgettable and features some truly terrible performances with mumbled dialogue making it hard to follow in parts. Fred Ward is good value, as always, and the head outlaw, played by Peter Coyote, is a decent enough villain.
I'm unsure who is responsible for the design or artwork on this US one sheet so if anyone has any ideas please get in touch.