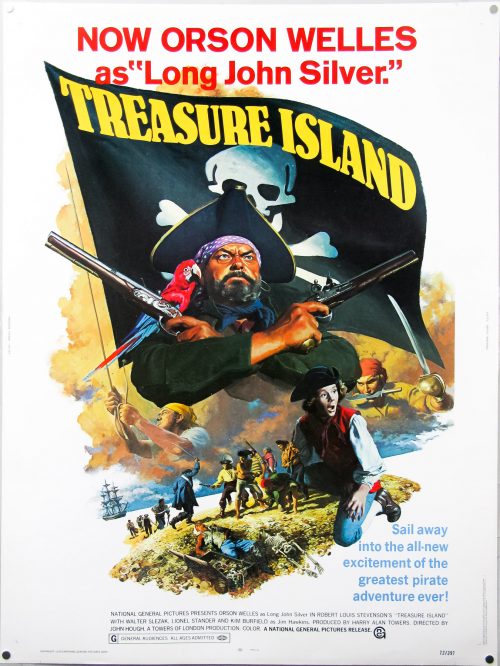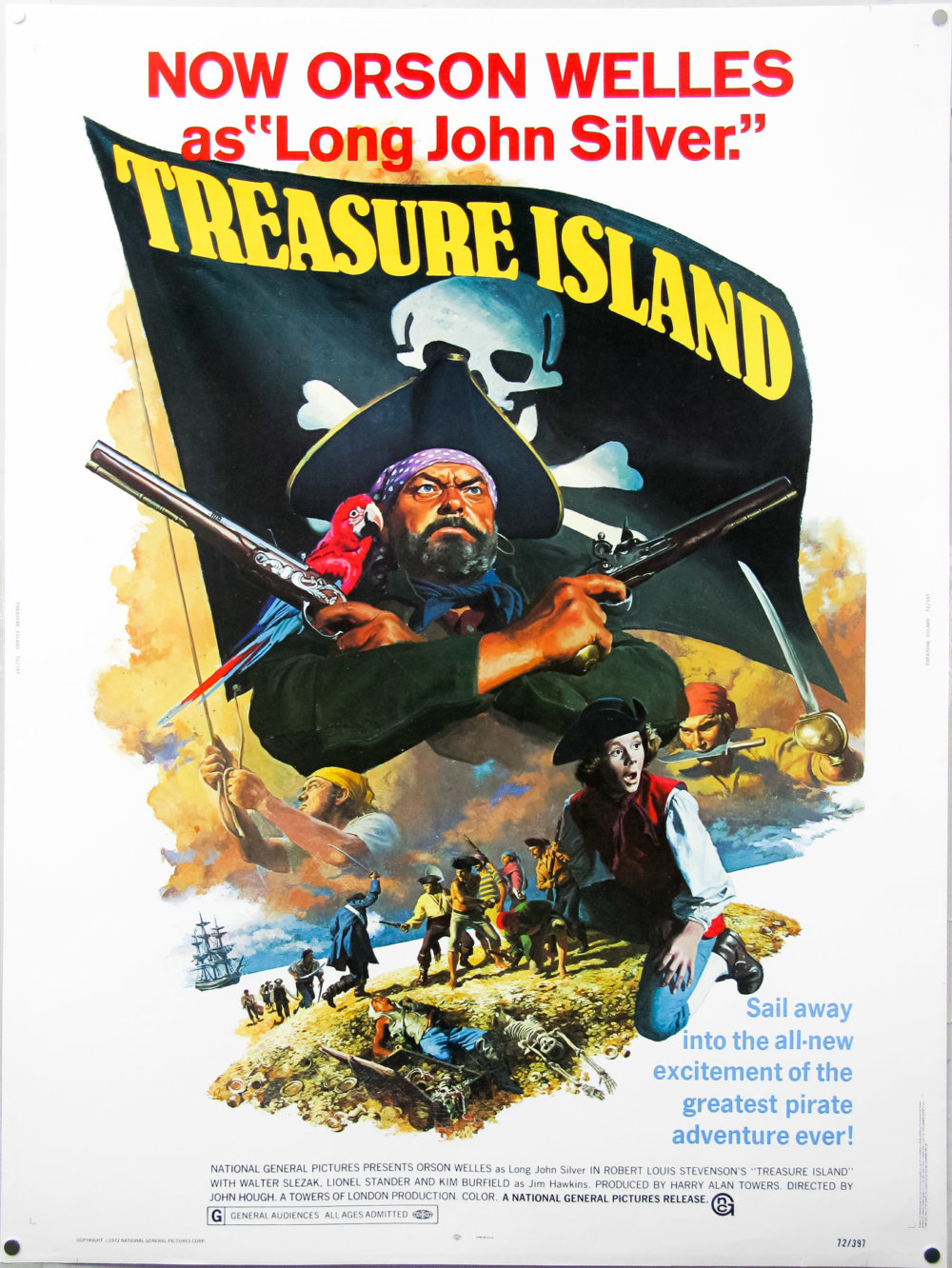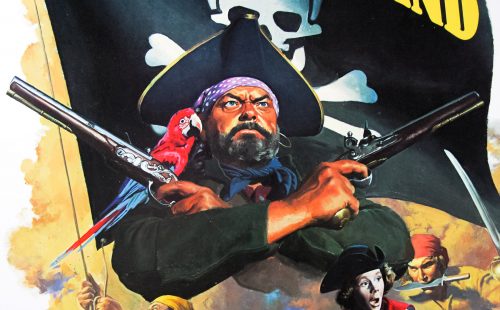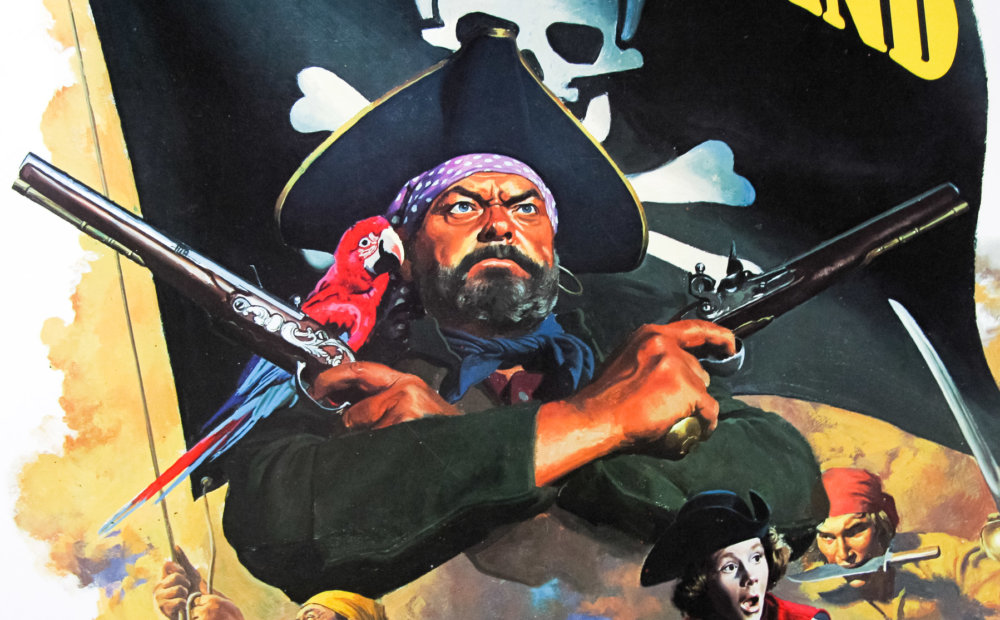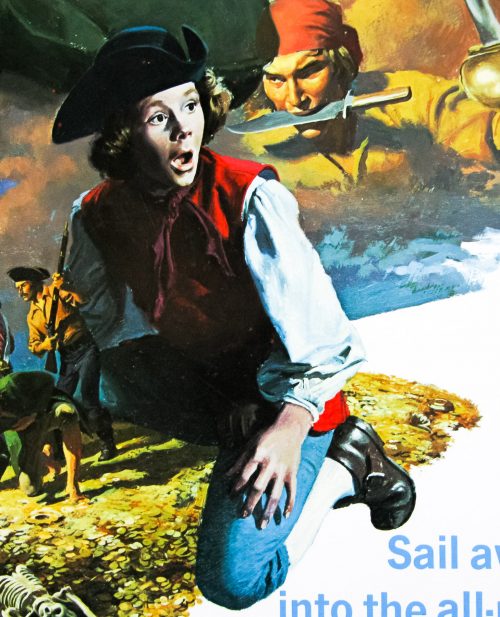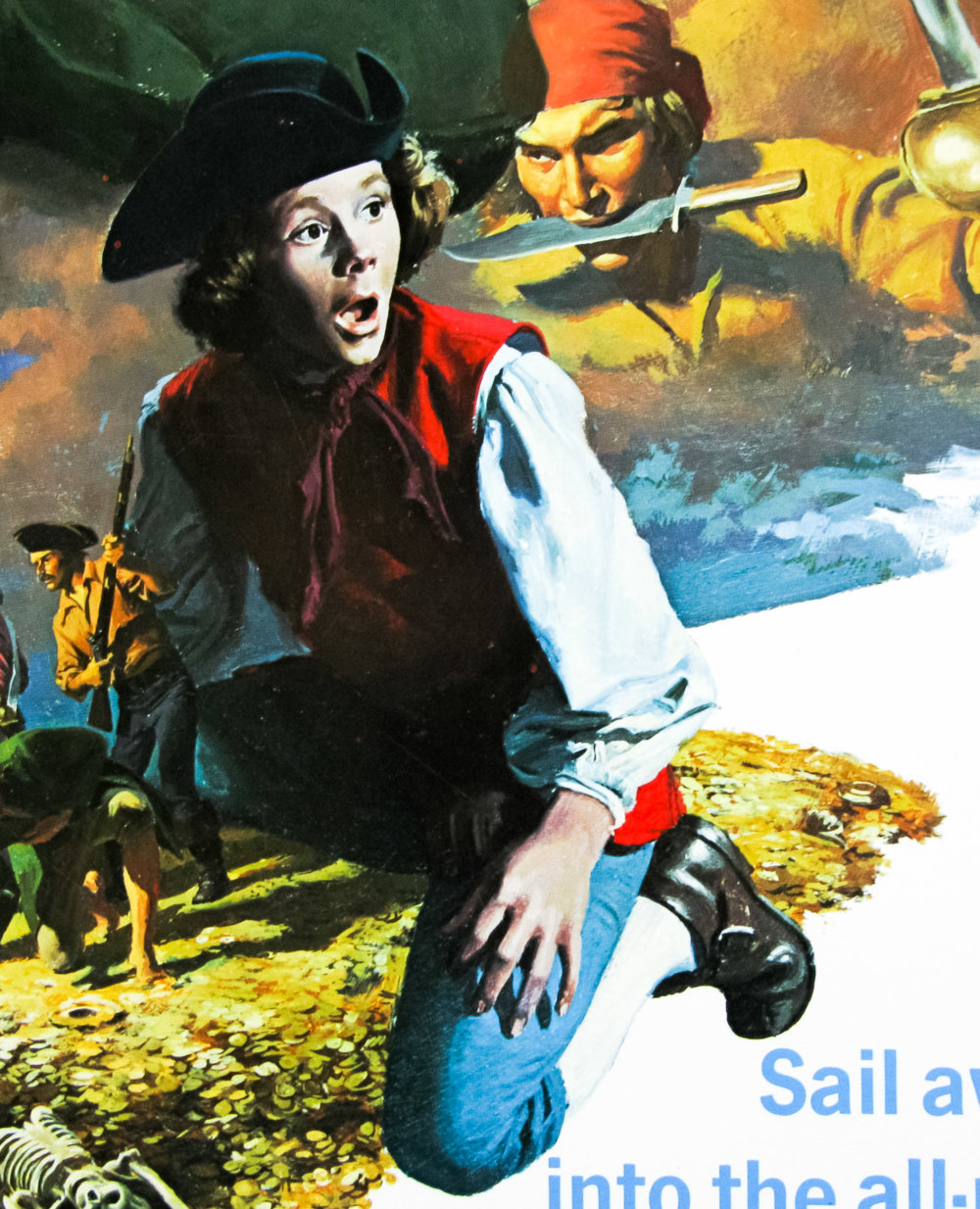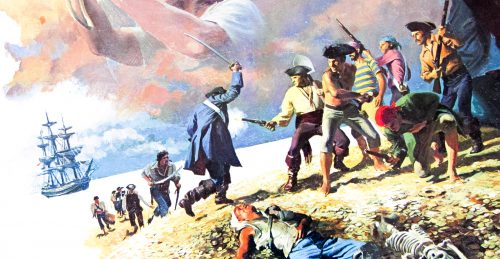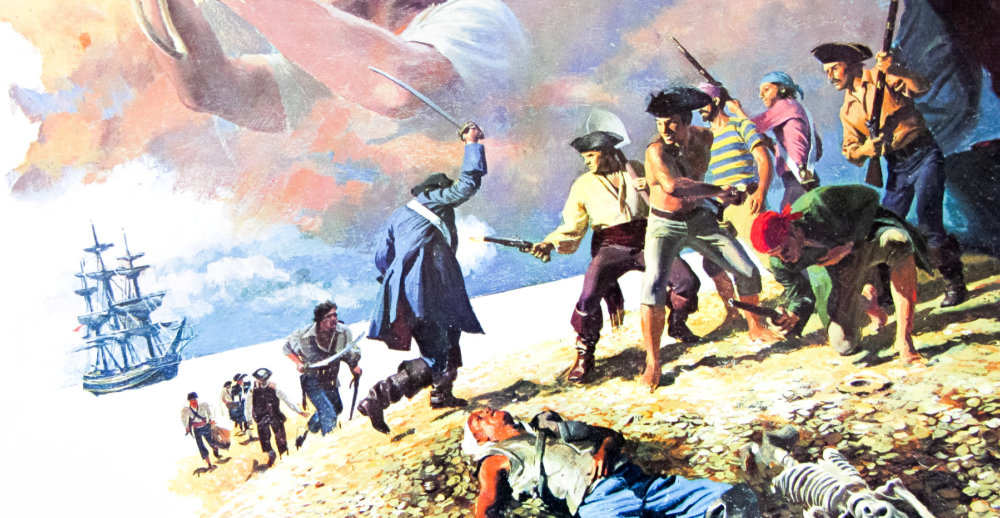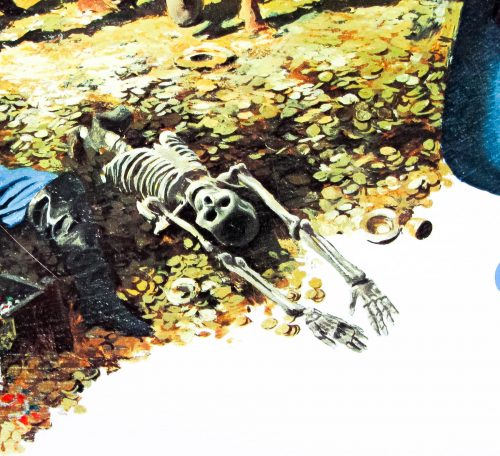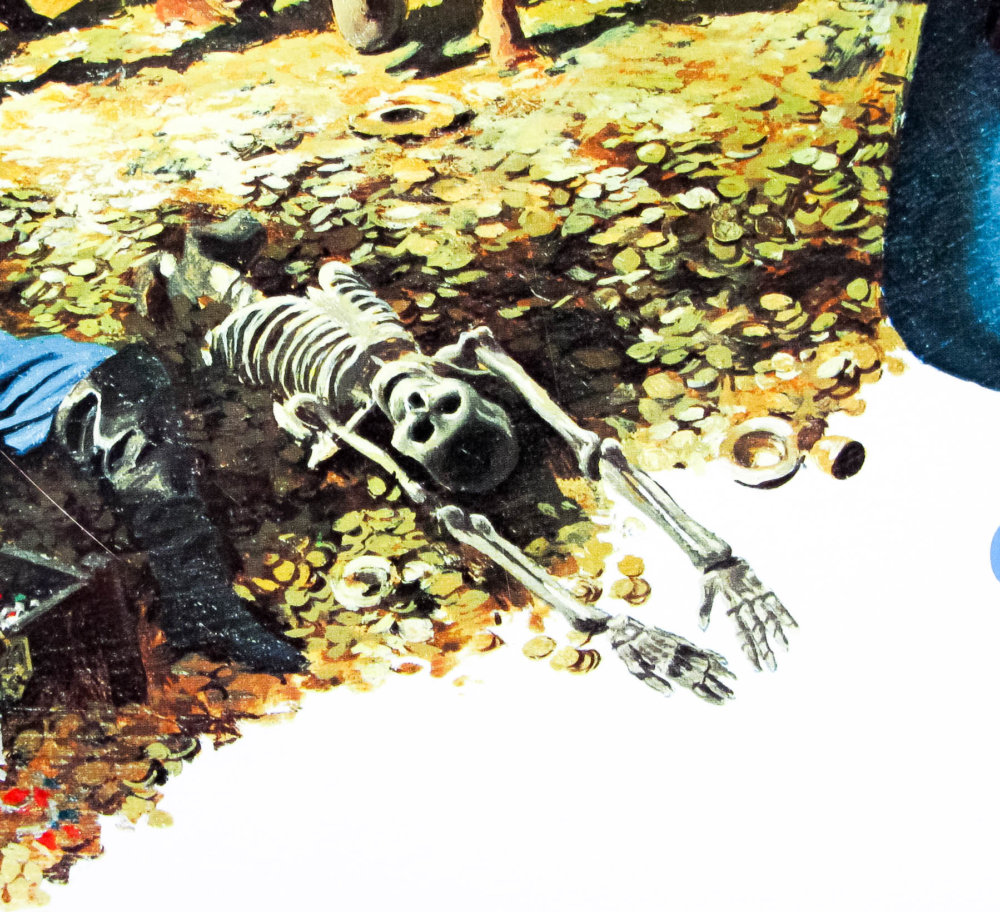 Title
AKA

--
Year of Film
Director
Starring
Origin of Film
Type of Poster
Style of Poster

--
Origin of Poster
Year of Poster
Designer
Artist
Size (inches)

30 1/16" x 40"
NSS #

72/397
Tagline

NOW ORSON WELLES as "Long John Silver" | Sail away into the all-new excitement of the greatest pirate adventure ever!
One of over fifty film and TV adaptations of Robert Louis Stevenson's classic 19th century novel of the same name, this version of Treasure Island is only really notable for the fact that it starred Orson Welles. Apparently Welles contributed to the script under the pseudonym 'O. W. Jeeves' and also had his voice dubbed by another actor in post-production.
This poster features an excellent portrait of Welles by an unknown artist. There is what could possibly be a signature and date to the right of the open-mouthed boy (Jim Hawkins). If anyone has any ideas who may have illustrated it please get in touch.
The sans-serif typeface to announce Welles is an odd choice since it doesn't match with the rest of the poster at all, although it's quite clear what the producers felt was the main selling point of the film.