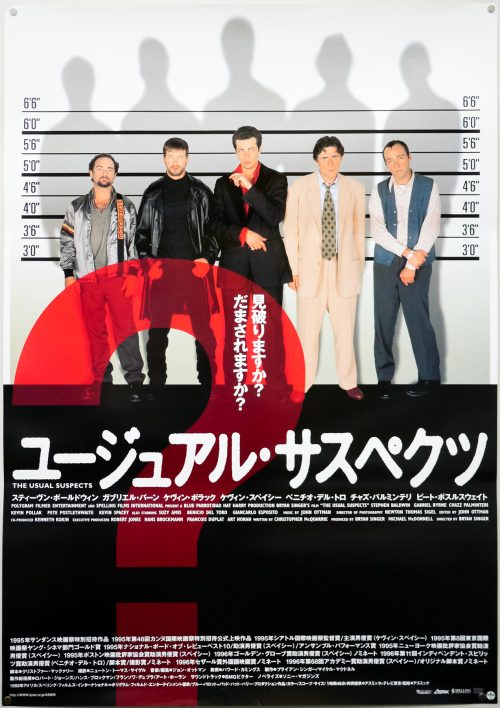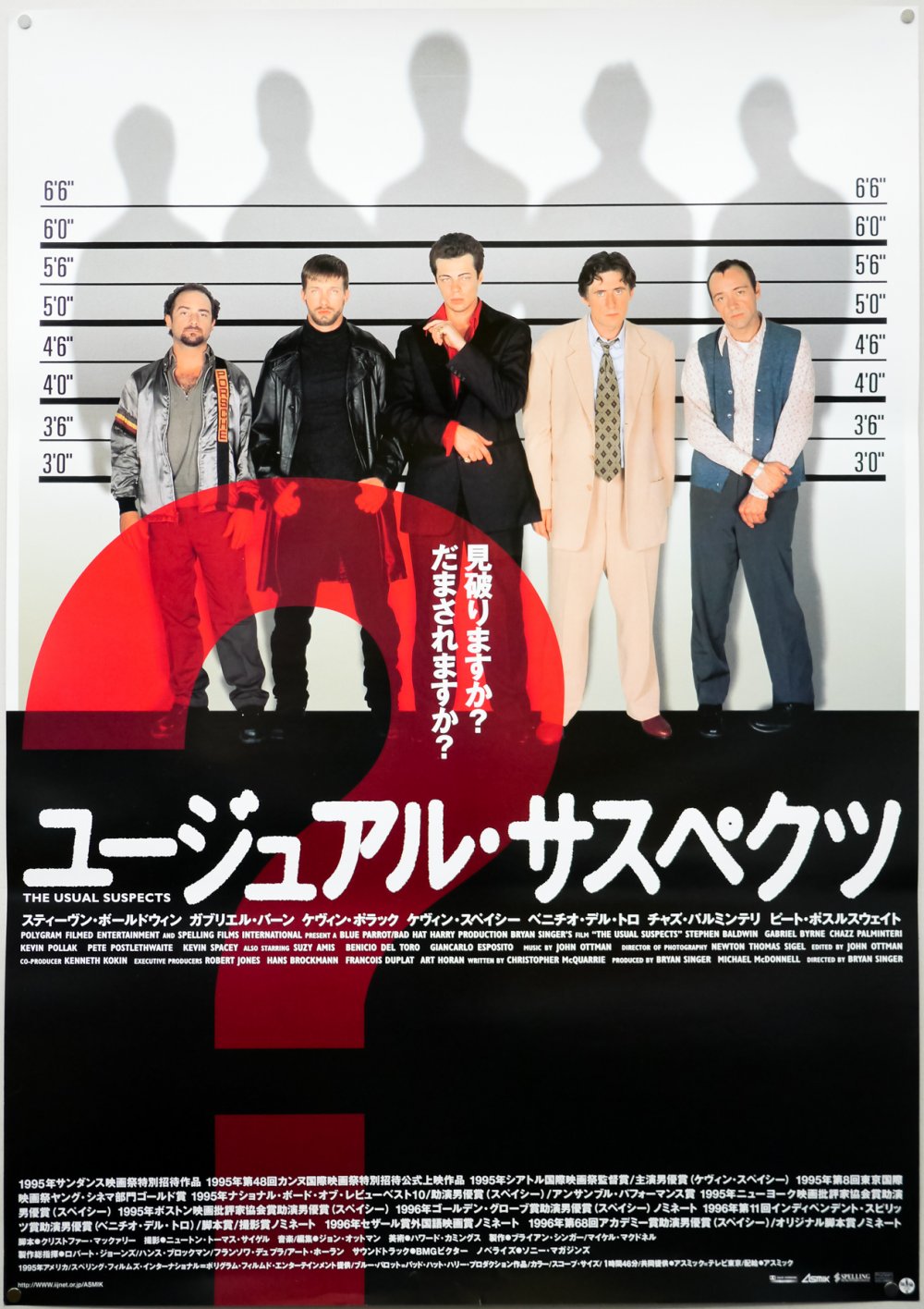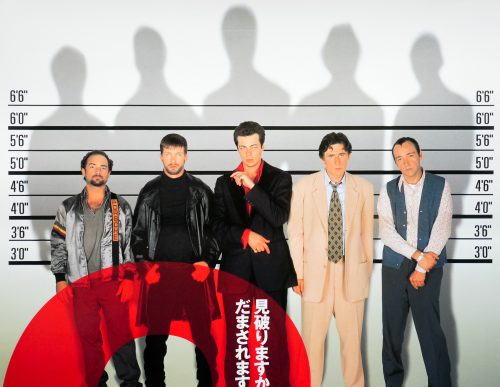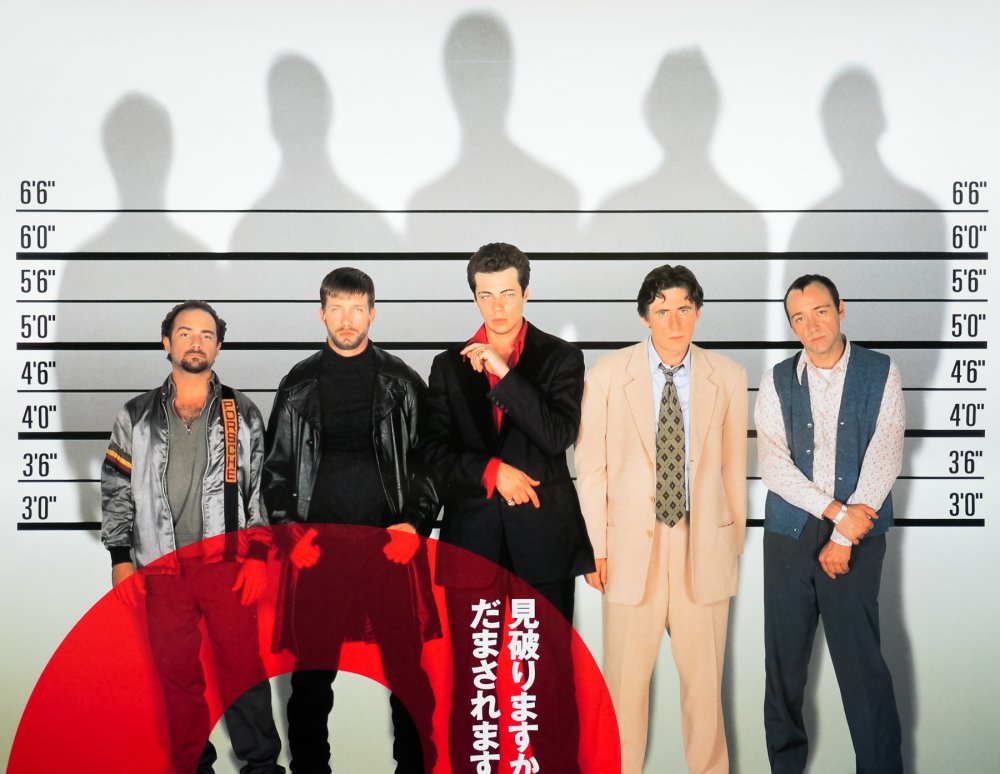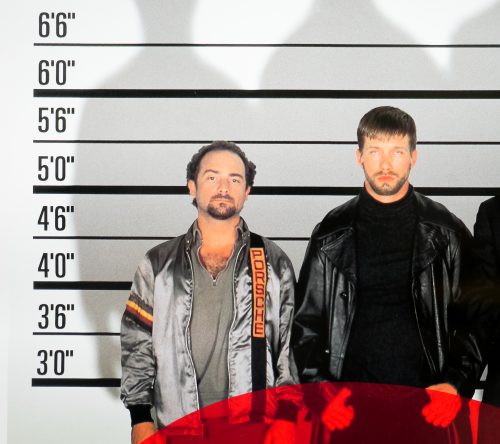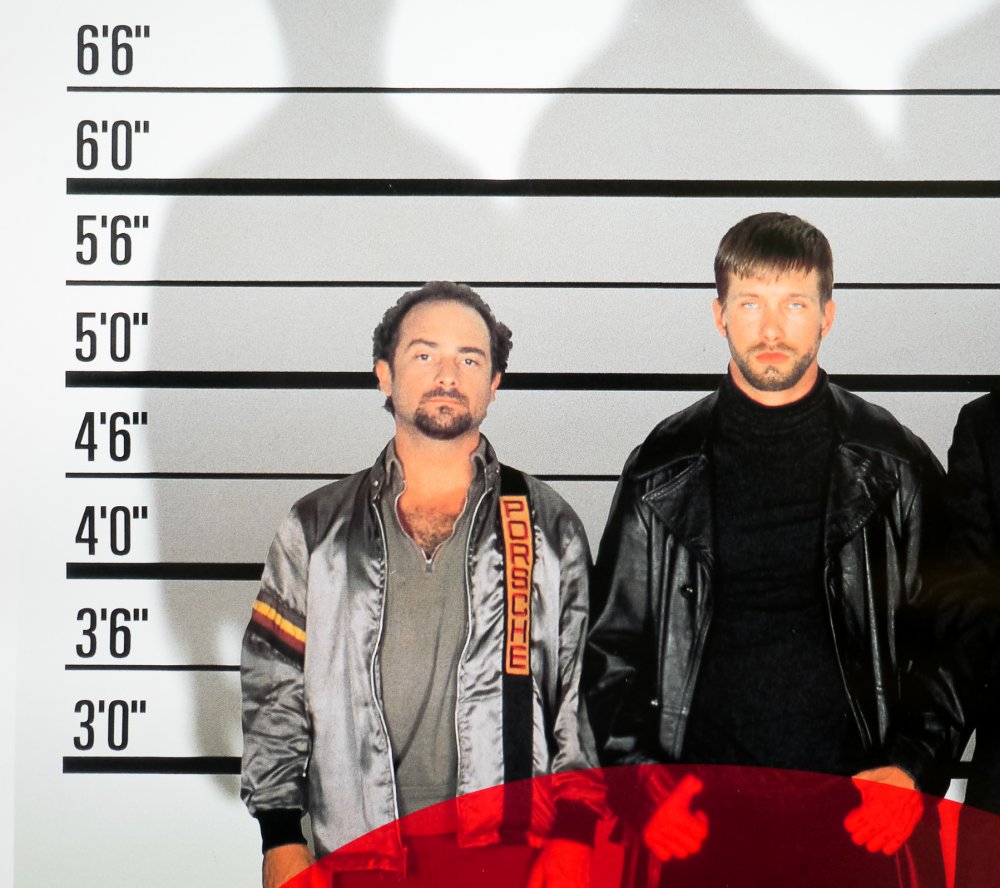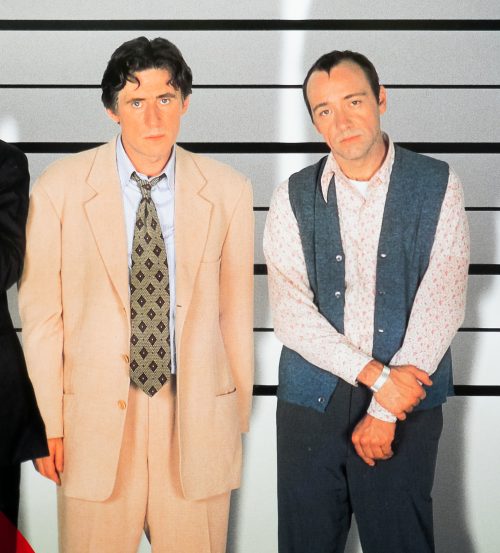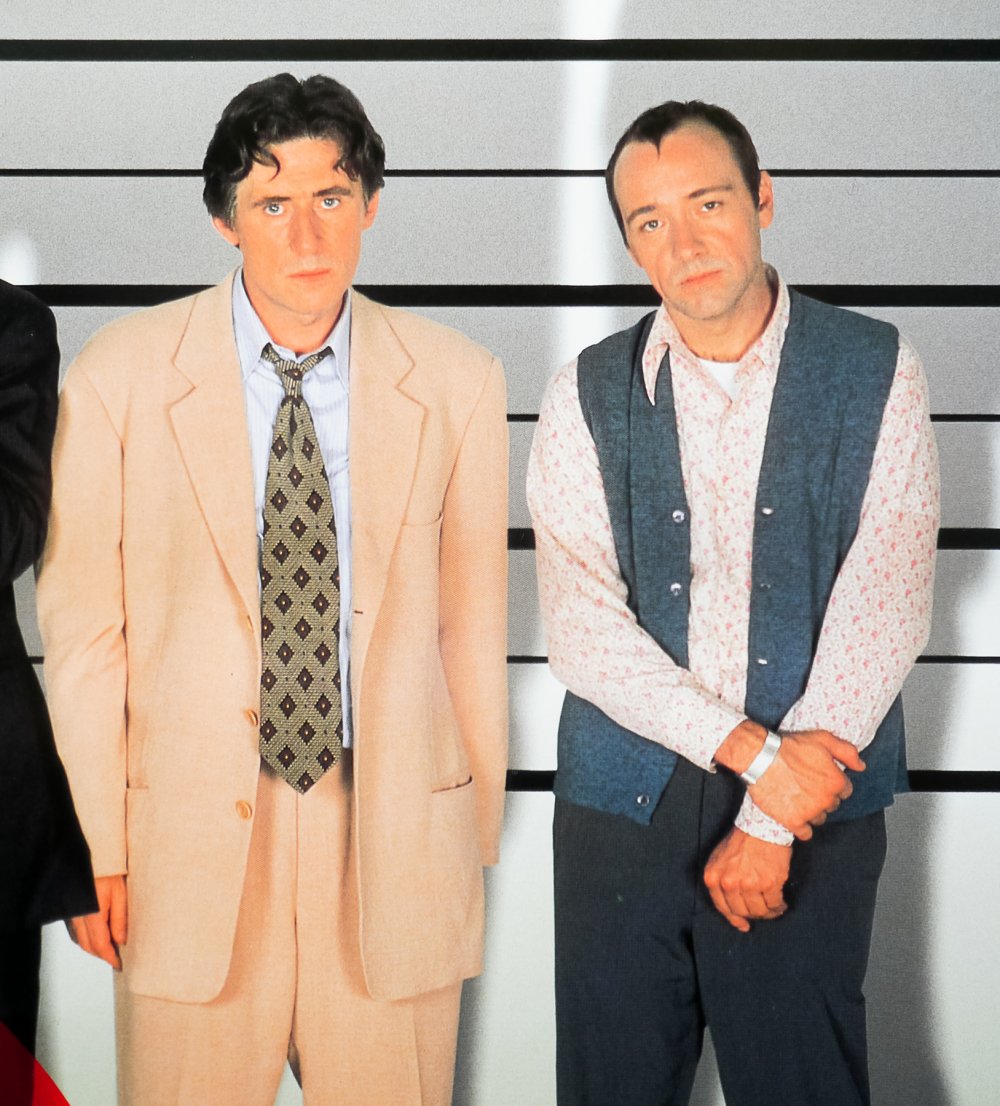 Title
AKA

--
Year of Film
Director
Starring
Origin of Film
Type of Poster
Style of Poster

--
Origin of Poster
Year of Poster
Designer
Artist
Size (inches)

20 6/16" x 28 14/16"
SS or DS

SS
Tagline

--
About to celebrate its 20th anniversary next year, Bryan Singer's The Usual Suspects continues to sit at the top of many film fans' lists of best crime thrillers and has been in the IMDb top 25 of all time (currently 23) since its release. Having won the Grand Jury Prize at the Sundance Film Festival with his debut film, Public Access, Singer once again collaborated with high school friend and screenwriter Christopher McQuarrie with the spark of the story coming from the title of an article in the satirical Spy magazine which the director had read. The idea of a bunch of criminals meeting in a police line-up and embarking on a new job came to Singer and the visual motif for the poster was one of the first concepts he and McQuarrie had, with the director asking "What would possibly bring these five felons together in one line-up?"
Actor Kevin Spacey had seen Public Access at Sundance and told Singer that he wanted to be involved in whatever his next project was so when the screenplay, which went through several rewrites, eventually attracted financing from a European company Spacey was cast as Roger 'Verbal' Kint. With a complex narrative structure, the film starts in the aftermath of a deadly attack on a container ship in San Pedro Bay which has left 27 people dead and two survivors, a badly burned Hungarian criminal and small-time con-artist Verbal Kint.
During questioning by a US customs agent, Kint explains how the massacre was the culmination of a series of events that began with a police line-up of 'the usual suspects' (Spacey, Gabriel Byrne, Benicio Del Toro, Stephen Baldwin and Kevin Pollak) a ragtag bunch of criminals and followed their interactions with an underworld legend known as Keyser Söze. The film ends with one of the greatest twists in the history of cinema.
This is the Japanese B2 which features the same line-up shot seen on the UK quad and the international one sheet, but there were barely any posters for the film that didn't feature the image in some form.