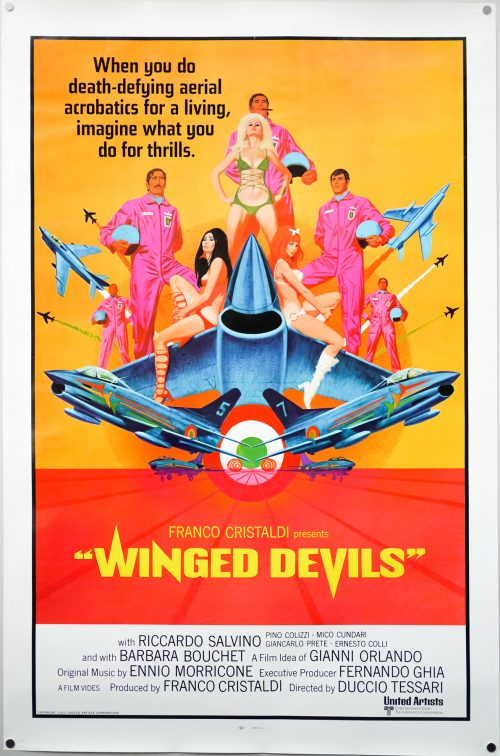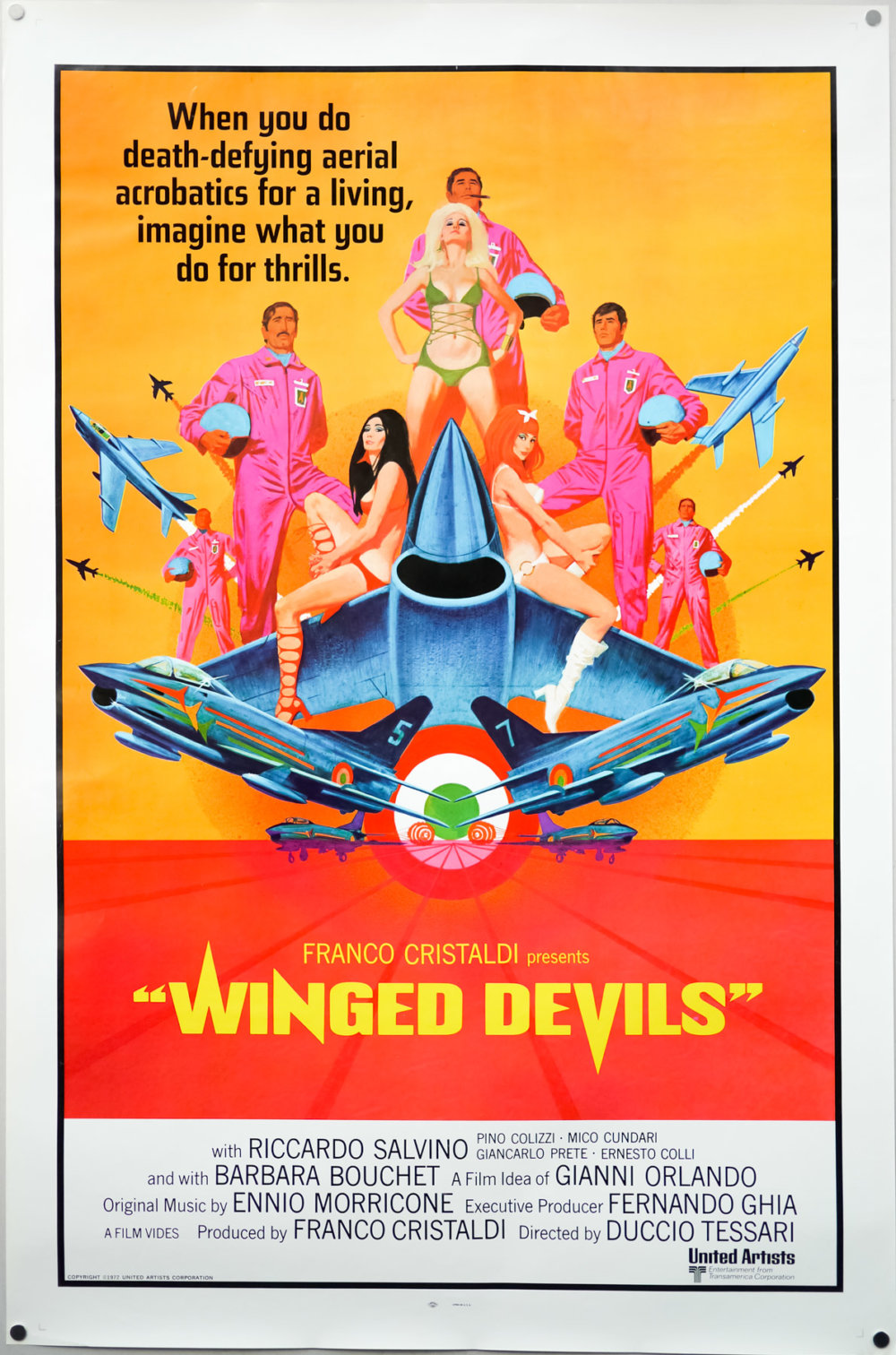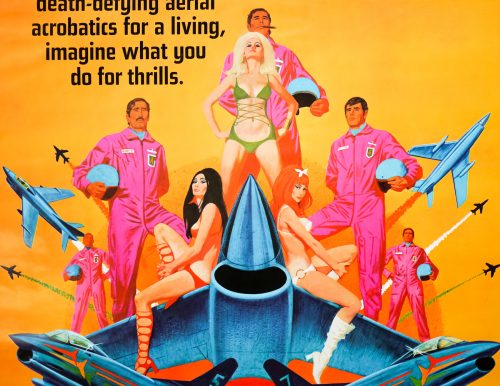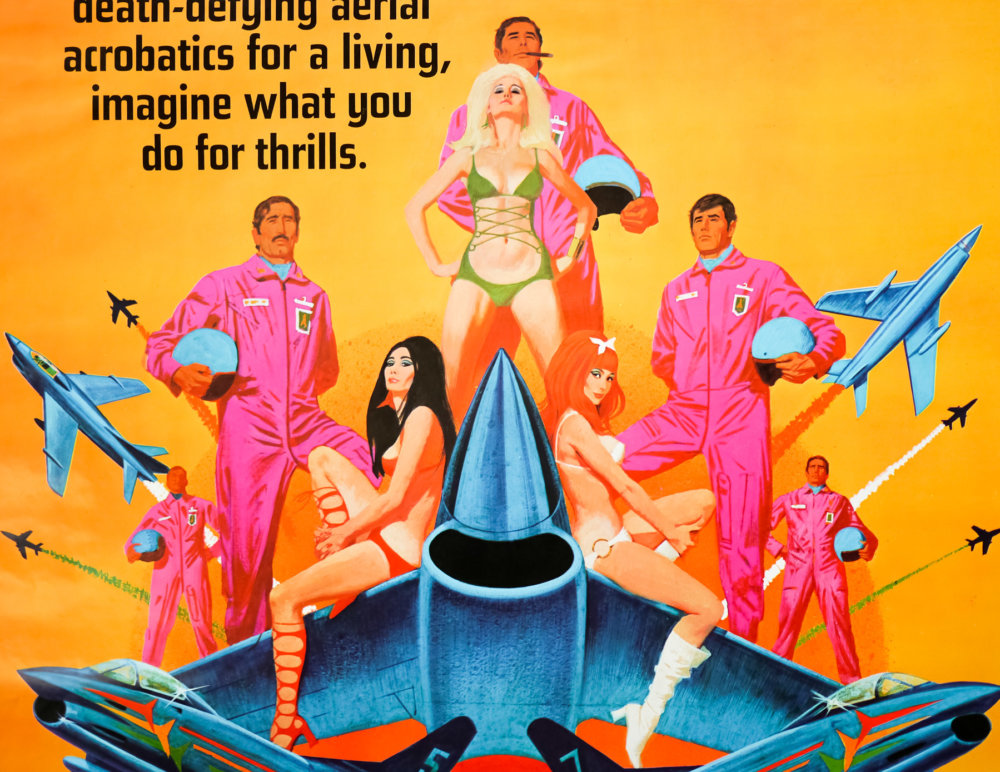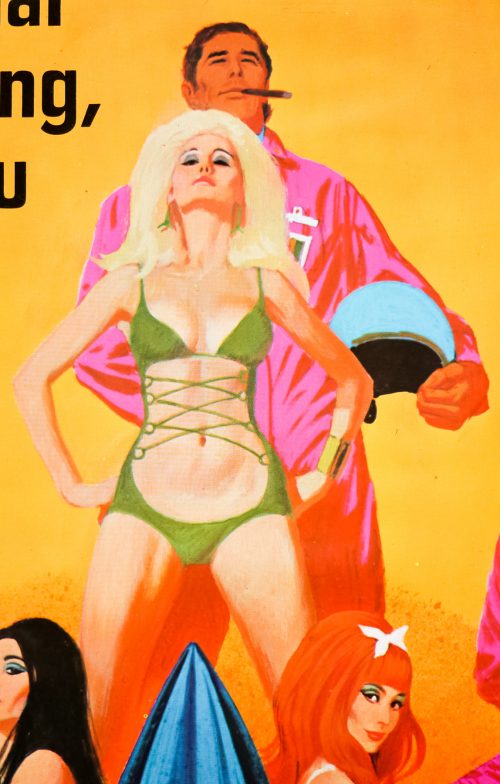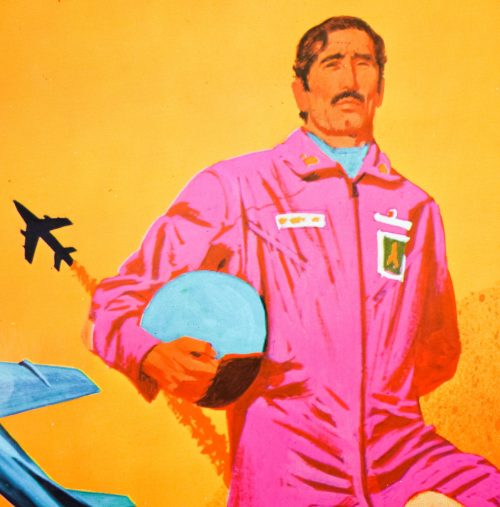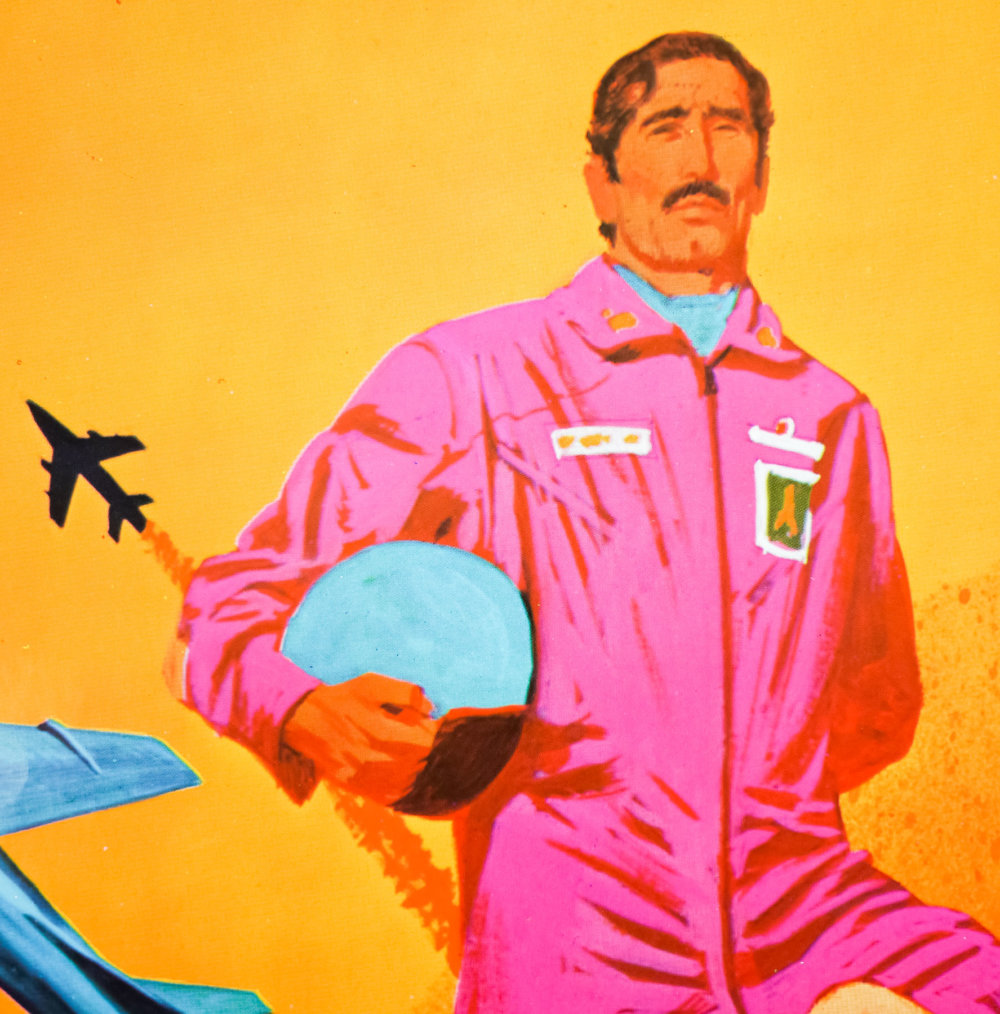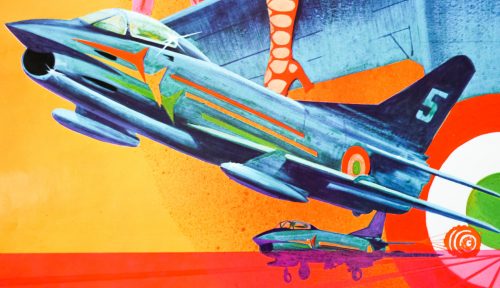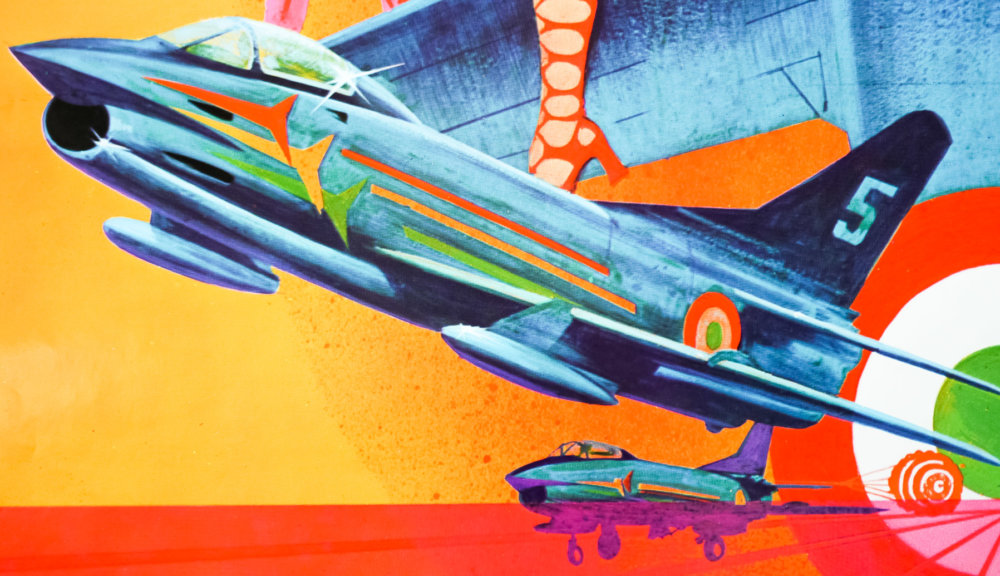 Title
AKA

Forza G (Italy - original title)
Year of Film
Director
Starring
Origin of Film
Type of Poster
Style of Poster

--
Origin of Poster
Year of Poster
Designer
Artist
SS or DS

SS
A striking, garishly-coloured design on this international one sheet (printed in the US for English-speaking territories) for the little-seen Italian film Winged Devils (originally titled Forza G). Helmed by screenwriter (of films like For a Few Dollars More) turned director Duccio Tessari, the film follows the exploits of a young pilot who wants to join the Italian air force's acrobatic stunt team and must prove himself worthy to join the ranks of the ace pilots. As can be inferred from this poster, the story also concentrates on his life on the ground, although McGinnis' skill at painting leggy beauties probably oversells that part of the plot. The film wasn't, as far as I can tell, released in American or British cinemas and it appears to have never been released on home video anywhere. There are no reviews for the film on IMDb, which is very unusual.
Robert McGinnis was responsible for some of the most iconic James Bond posters, including Thunderball,  The Man With the Golden Gun and Diamonds are Forever as well as multiple other classic posters from the 60s, 70s and 80s. He was born in Cincinatti, Ohio in 1926 and was given an apprenticeship at Walt Disney studios before studying fine art at Ohio State University. After serving in the Merchant Marines during World War II, he started work in the advertising industry and later moved into painting book jackets for several notable authors, as well as editorial artwork for the likes of Good Housekeeping, TIME and The Saturday Evening Post. McGinnis' first film poster was the now iconic one sheet for Breakfast at Tiffany's, painted in 1962, and he went on to paint over 40 others during his career, including one for The Incredibles in 2004.
To see the other posters I've collected that were painted by McGinnis click here.