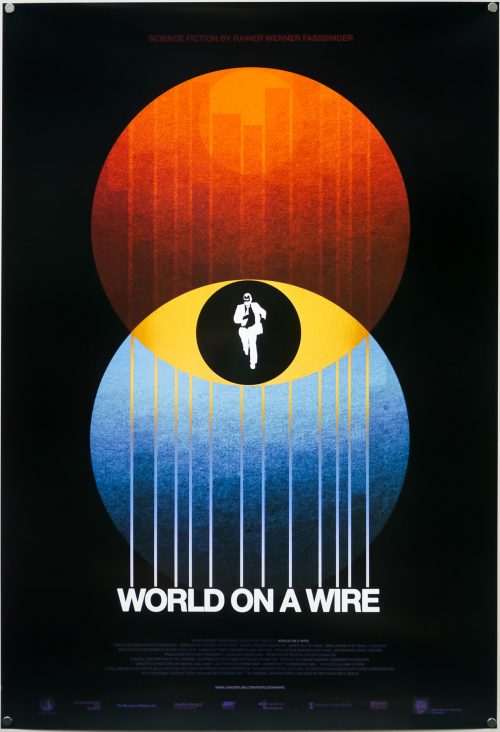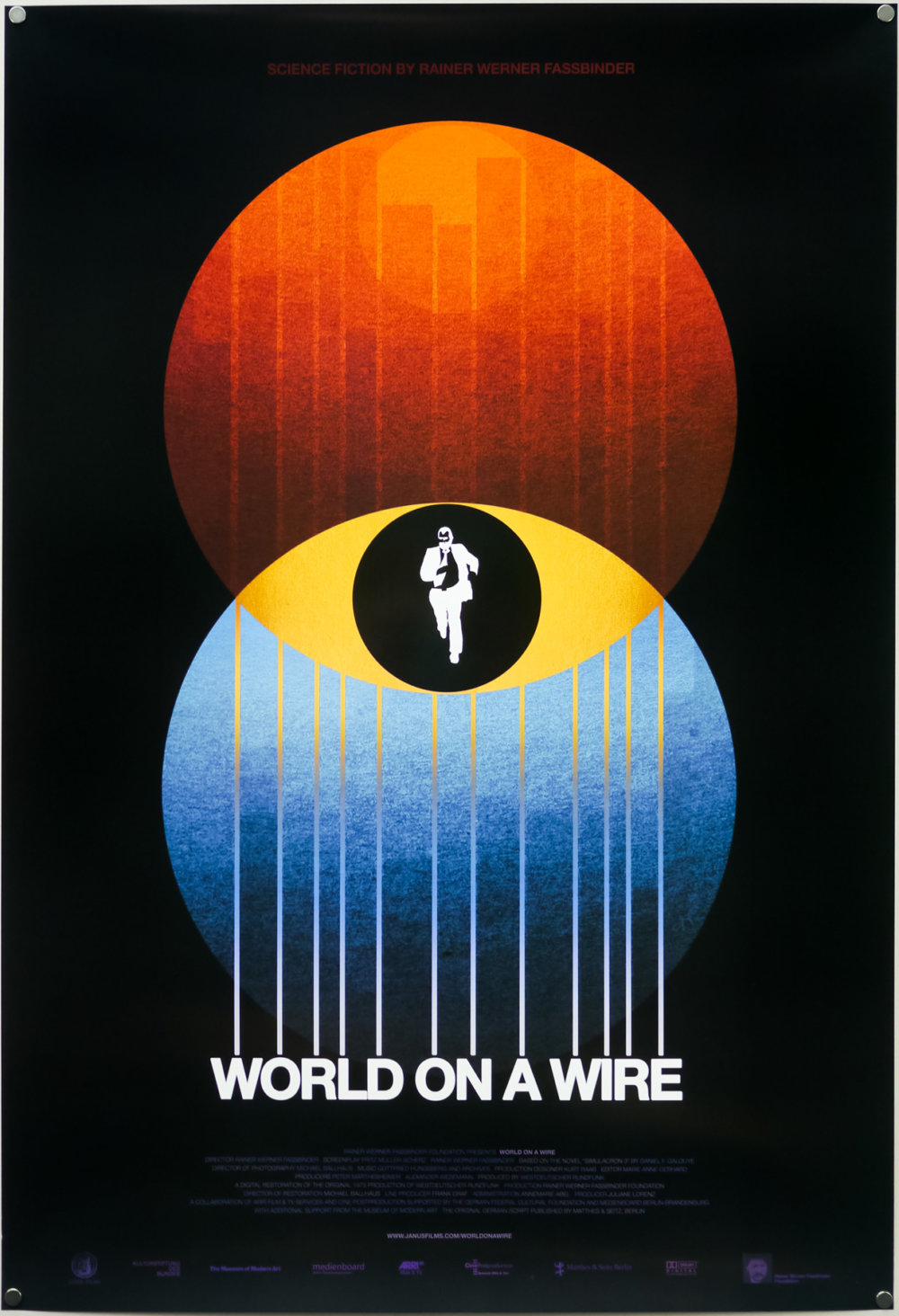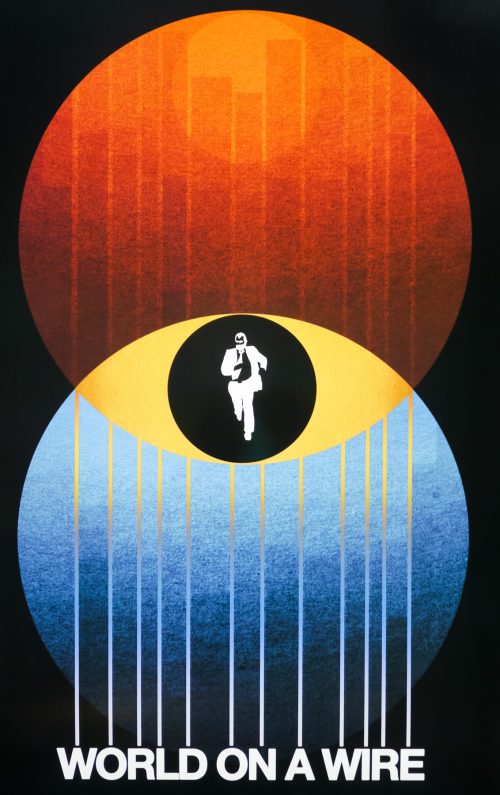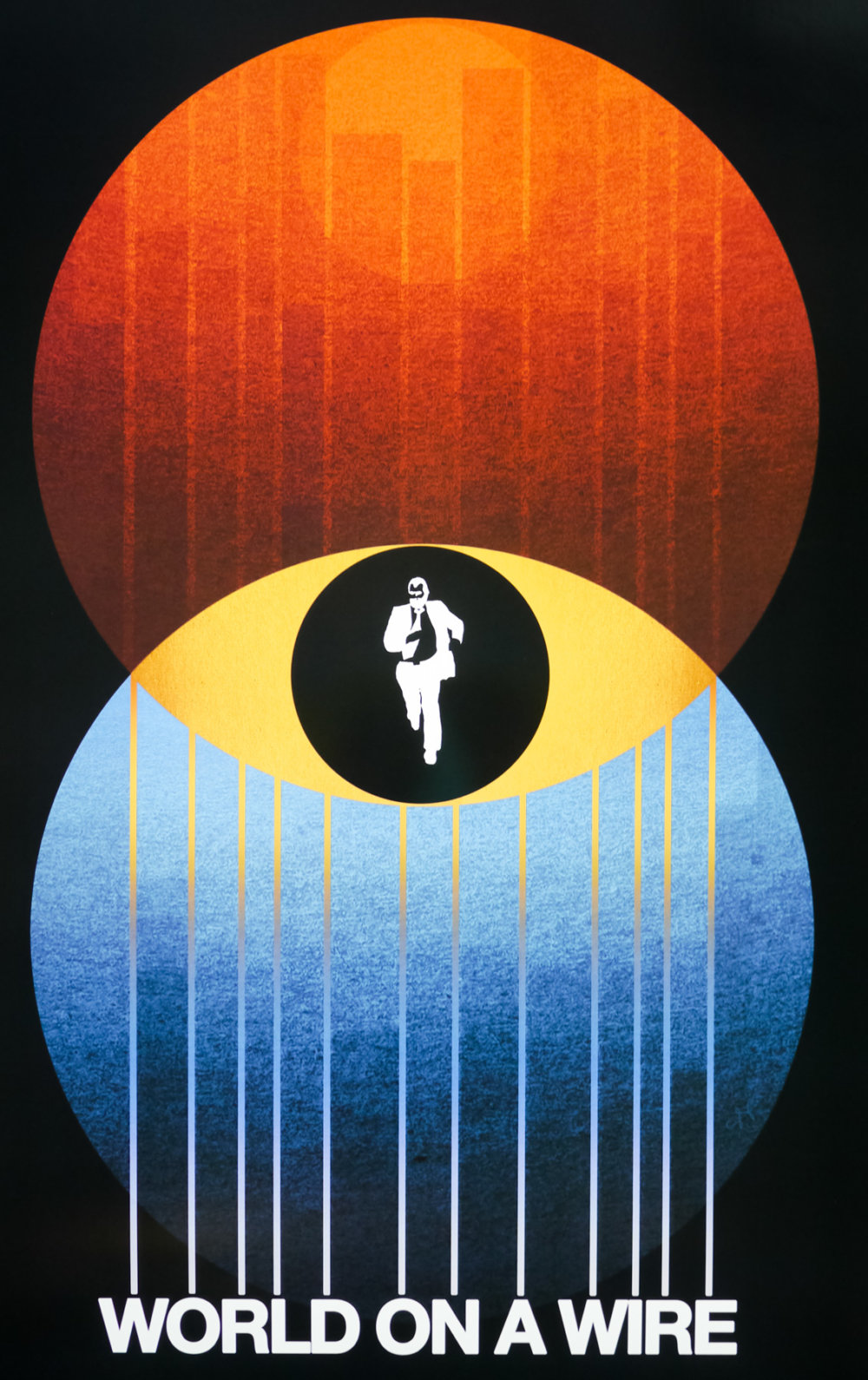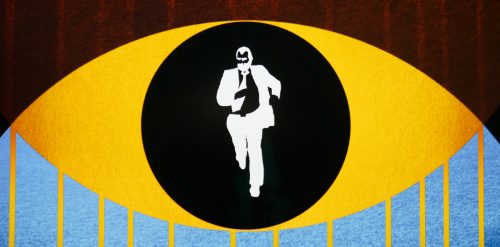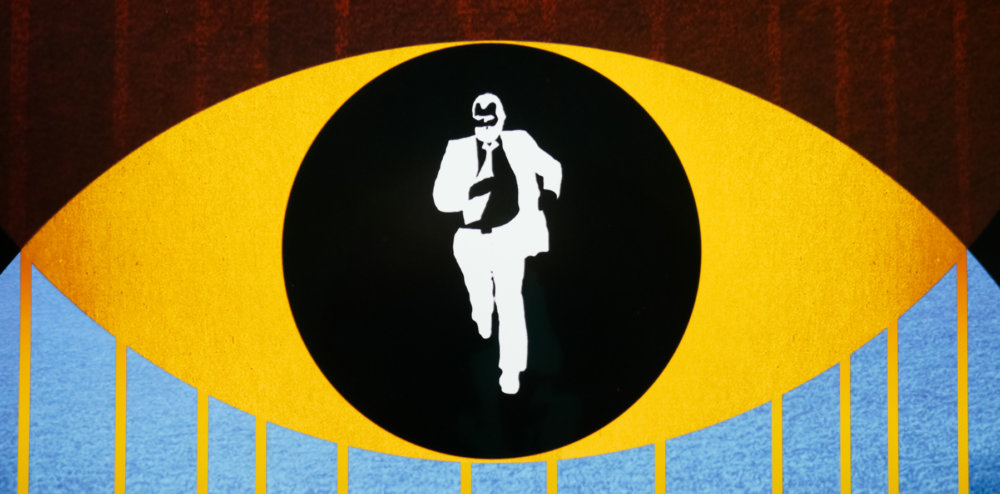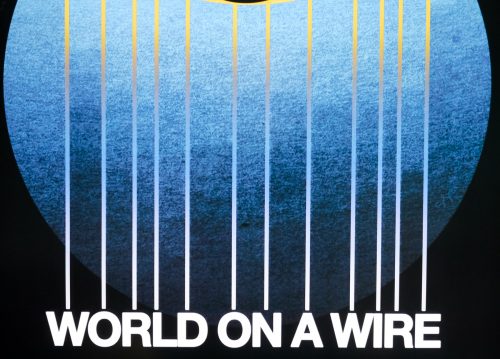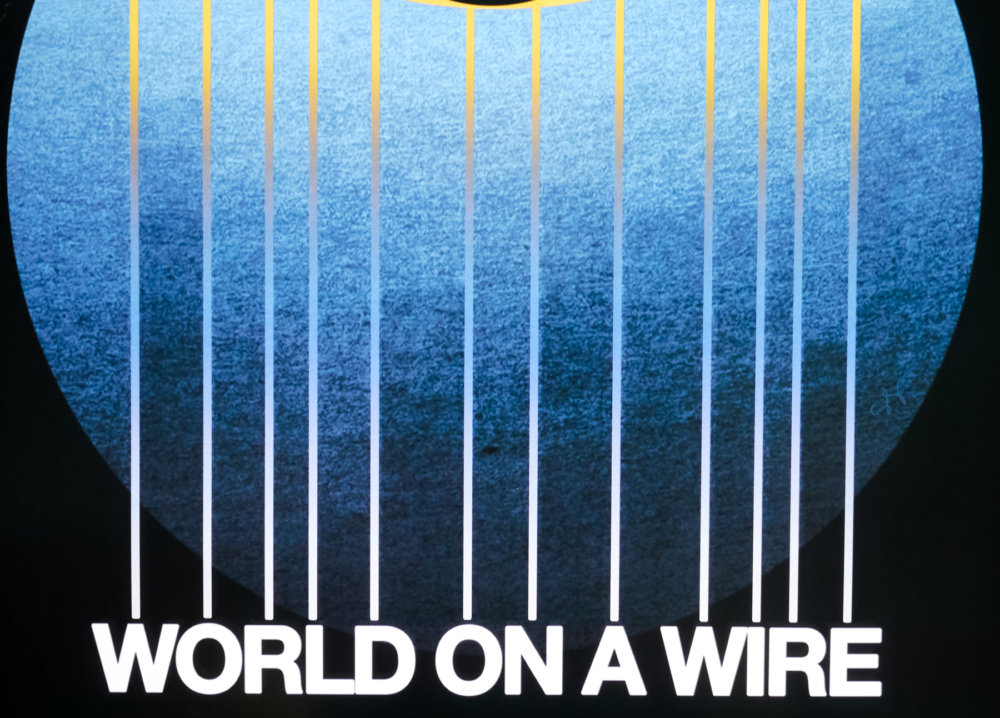 Title
AKA

Welt am Draht (Germany - original title)
Year of Film
Director
Starring
Origin of Film
Type of Poster
Style of Poster

Re-release
Origin of Poster
Year of Poster
Designer
Artist
Size (inches)

27 1/16" x 39.5"
SS or DS

SS
Tagline

--
German wunderkind Rainer Werner Fassbinder's dystopian science-fiction epic World on a Wire (Welt am Dracht) was one of 40 films that he directed during his prolific career before his untimely death at the age of 37 (in 1982). Considered a pioneer of the New German Cinema movement, Fassbinder originally prepared World on a Wire, his only sci-fi story, for German television as a two-part miniseries. Based on the 1964 novel Simulacron-3 by the American author Daniel F. Galouye, the film is set in an alternative-reality 1970s in which a supercomputer built by the cybernetics & future science institute (IKZ), and known as the Simulacron, is hosting an advanced simulation program of an artificial world. 9000 so-called 'identity units' are living as human beings who are totally unaware that their world is entirely artificial with their every move tracked and followed by the computer in order to help (it is implied) large multinational companies with an advanced form of marketing research.
When the technical director of the program dies in a mysterious incident, his replacement Fred Stiller (Klaus Löwitsch) must unravel the mystery of his demise whilst also investigating the sudden disappearance of the institute's security adviser, Günther Lause. When Stiller's colleagues claim to have no recollection of Lause and one of the simulated humans commits suicide, he descends into a twisting conspiracy that leads him to question his very existence. To say the film's themes were prescient would be an understatement, with most web users readily submitting themselves to online tracking cookies (a form of market research) by the likes of Google, and its influence of films like 1999s The Matrix and even James Cameron's Avatar cannot be denied.
After airing on German television World on a Wire practically disappeared from reach, with bootleg VHS copies of the original broadcasts being the only way fans could watch it. In 2010 the American distributor Janus Films aided in a digital restoration and  US cinema release of the film, with an eventual 2011 blu-ray release on their Criterion label. The Nashville-based designer and artist Sam Smith (AKA Sam's Myth) was asked to put together a poster for the cinema release, which would also end up being used for the blu-ray cover. In June 2013 I interviewed Sam and the resultant article can be read here. We discussed the World on a Wire poster and this is the excerpt from the interview:
The World on a Wire cover, which was printed as a poster too, is a fantastic design that had the film's titles as it's starting point. The final poster came about thanks to the client suggesting a simple iconic image would be better suited for the film. Can you talk about that project and what it meant to you?
Janus entrusted me with this poster design after we did House and Kuroneko together. I remember being very concerned with topping my previous work and trying to come up with my best poster yet. I was also pursuing a very misguided impulse to try to create something visually complex that could compete with what Mondo artists like Tyler Stout and Ken Taylor were doing. I built some comps around this idea, using my translated and modified version of Fassbinder's original title treatment as a framing device.
Ultimately Janus suggested that it would be great to see me try something simple and iconic, and they referred to two designs I did for Before Sunrise and Before Sunset where a more minimal arrangement of shape and color suggested something deeply about the film and its themes. This is kind of feedback designers dream about at night! I threw two overlapping circles down and studied them as symbol of the multiple worlds/realities in the film. From there, this poster came together quite quickly too.
————
Sam's blog features an excellent 'process' post on the making of the poster that I strongly urge you to check out.