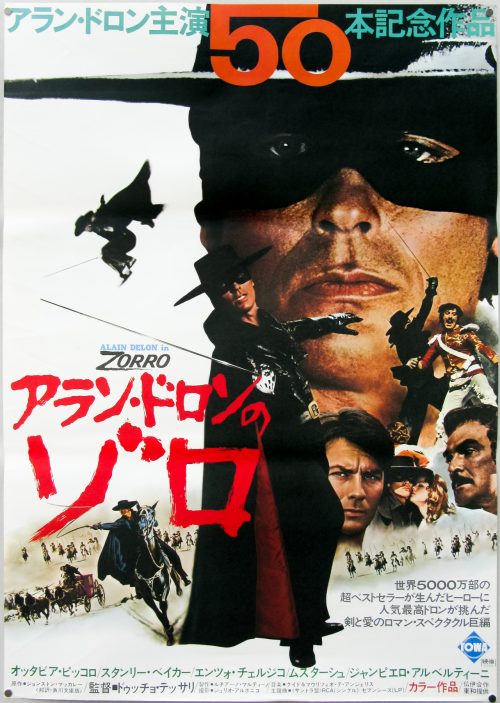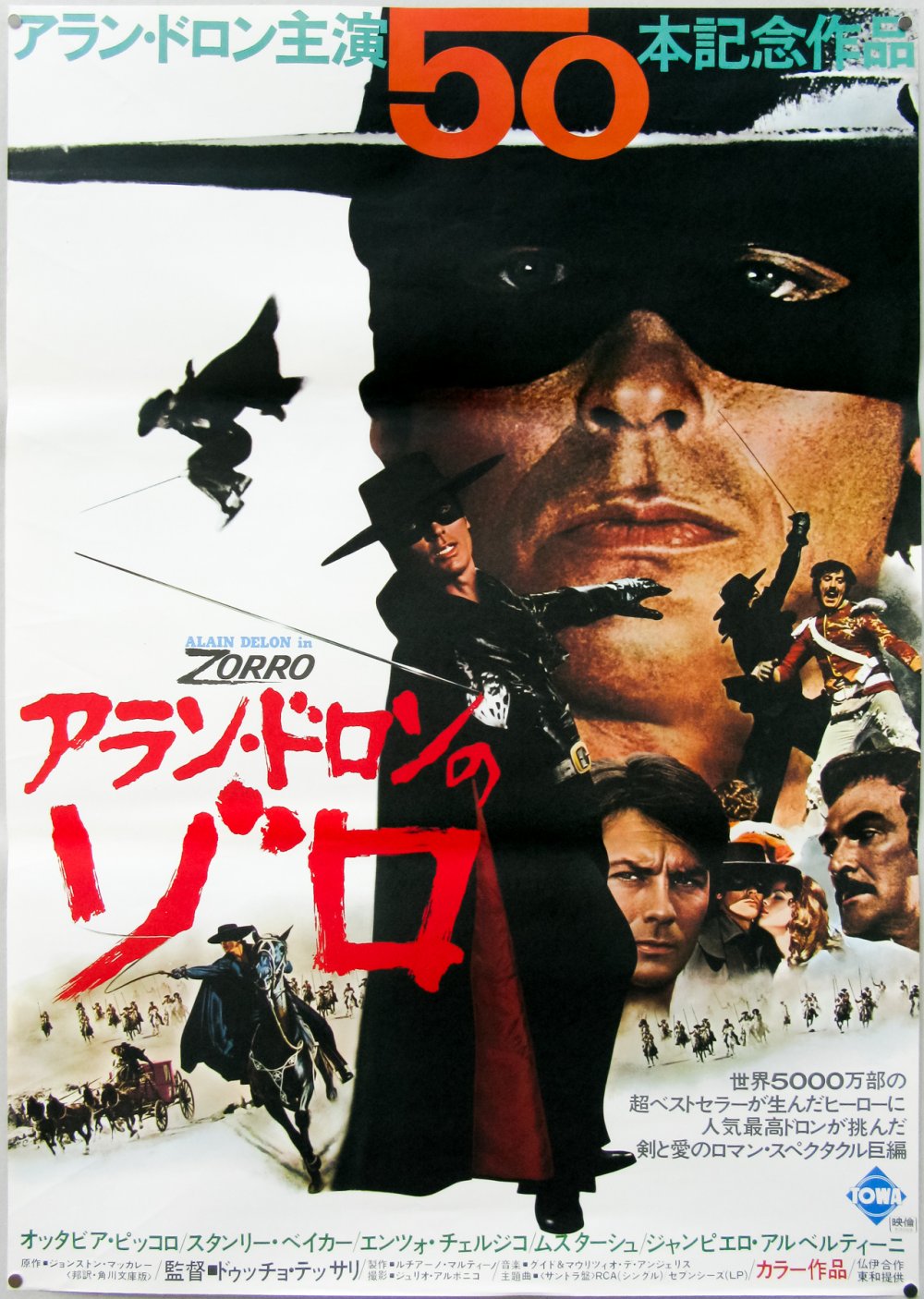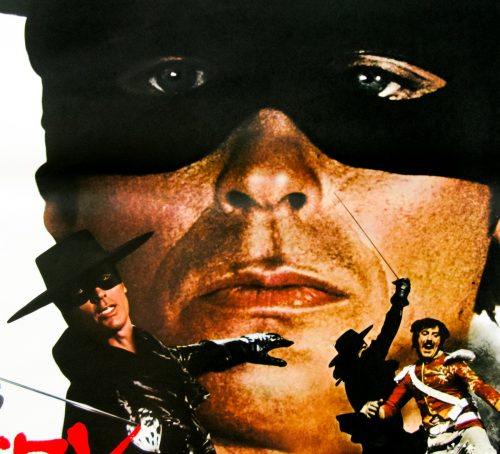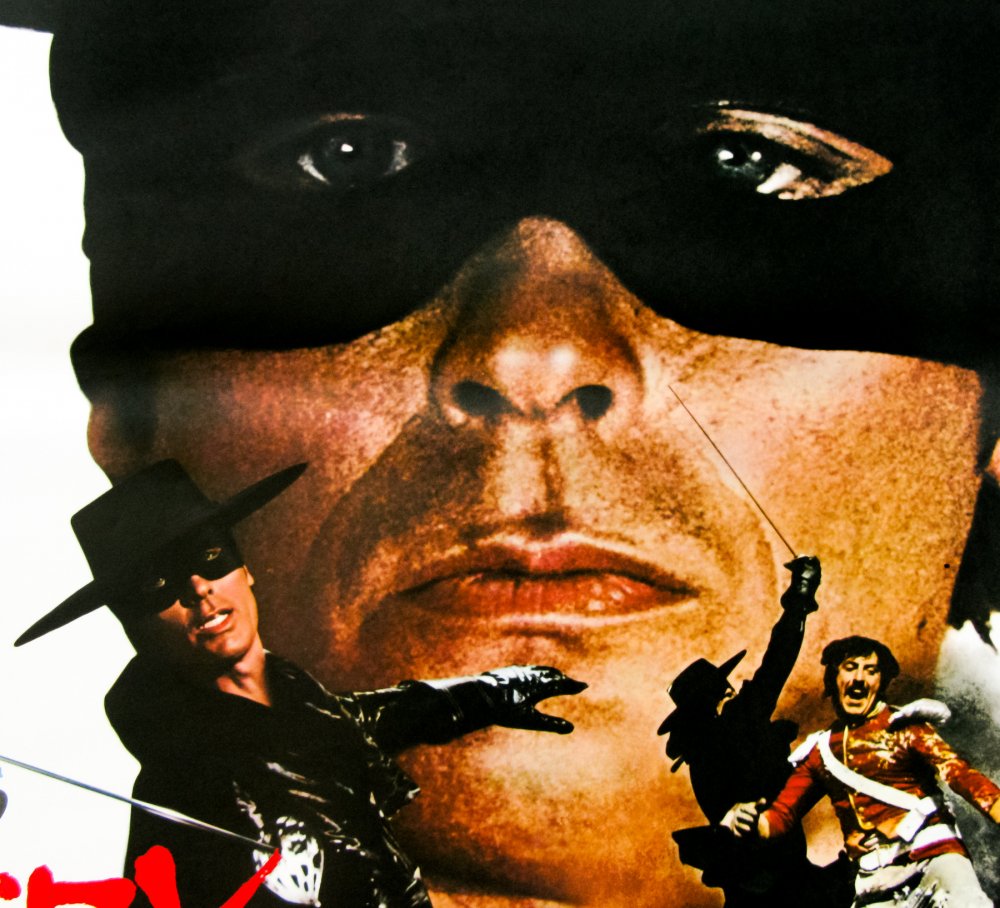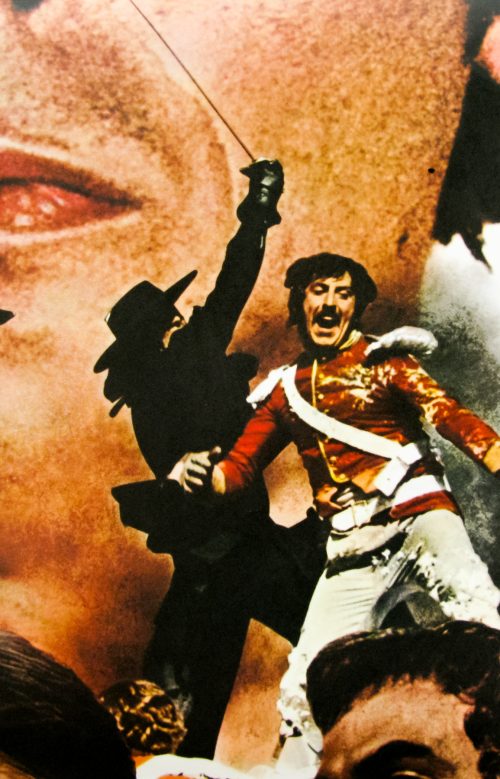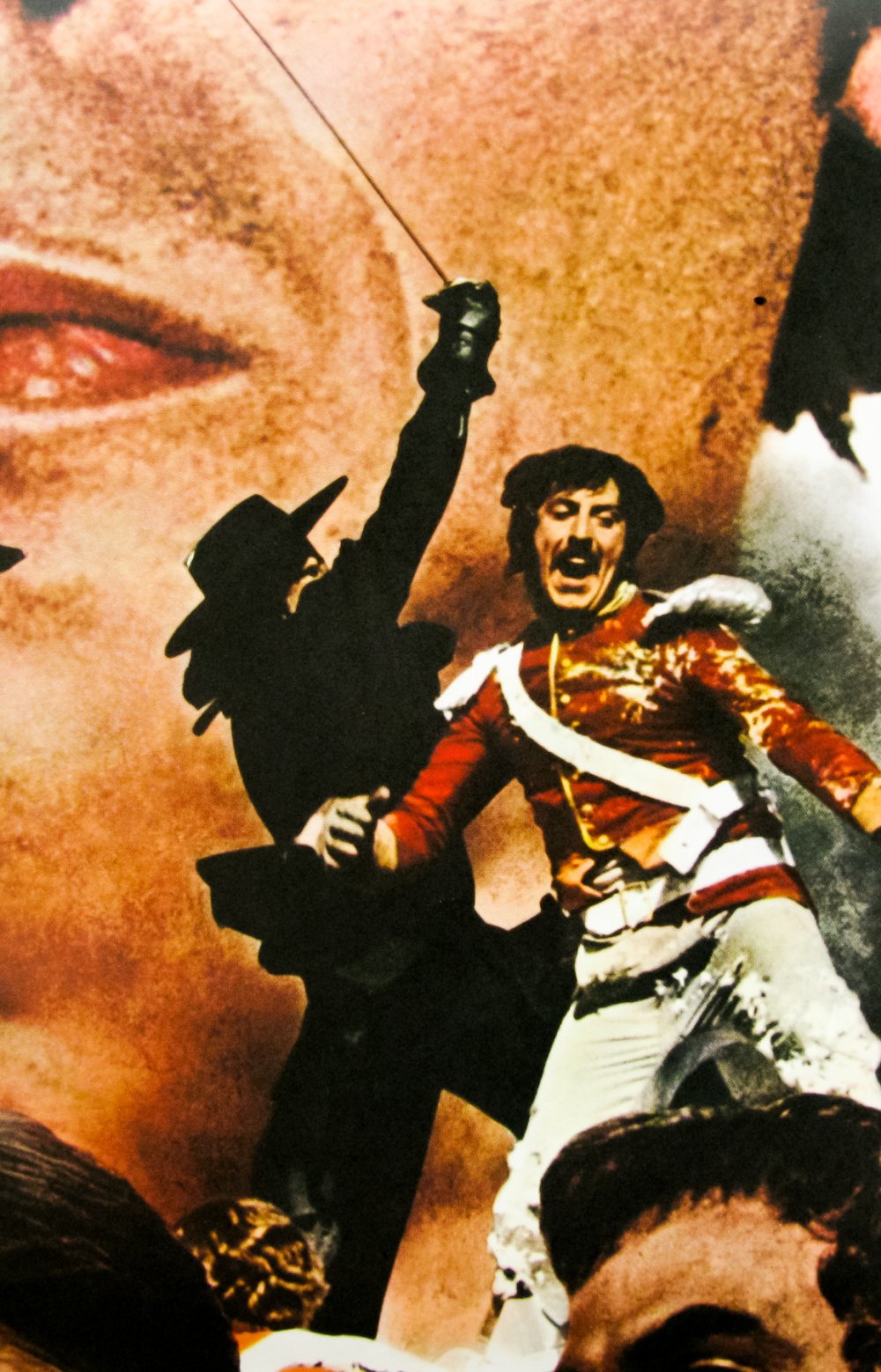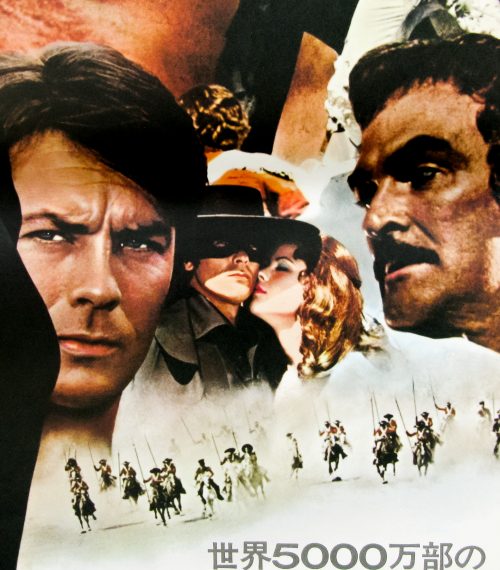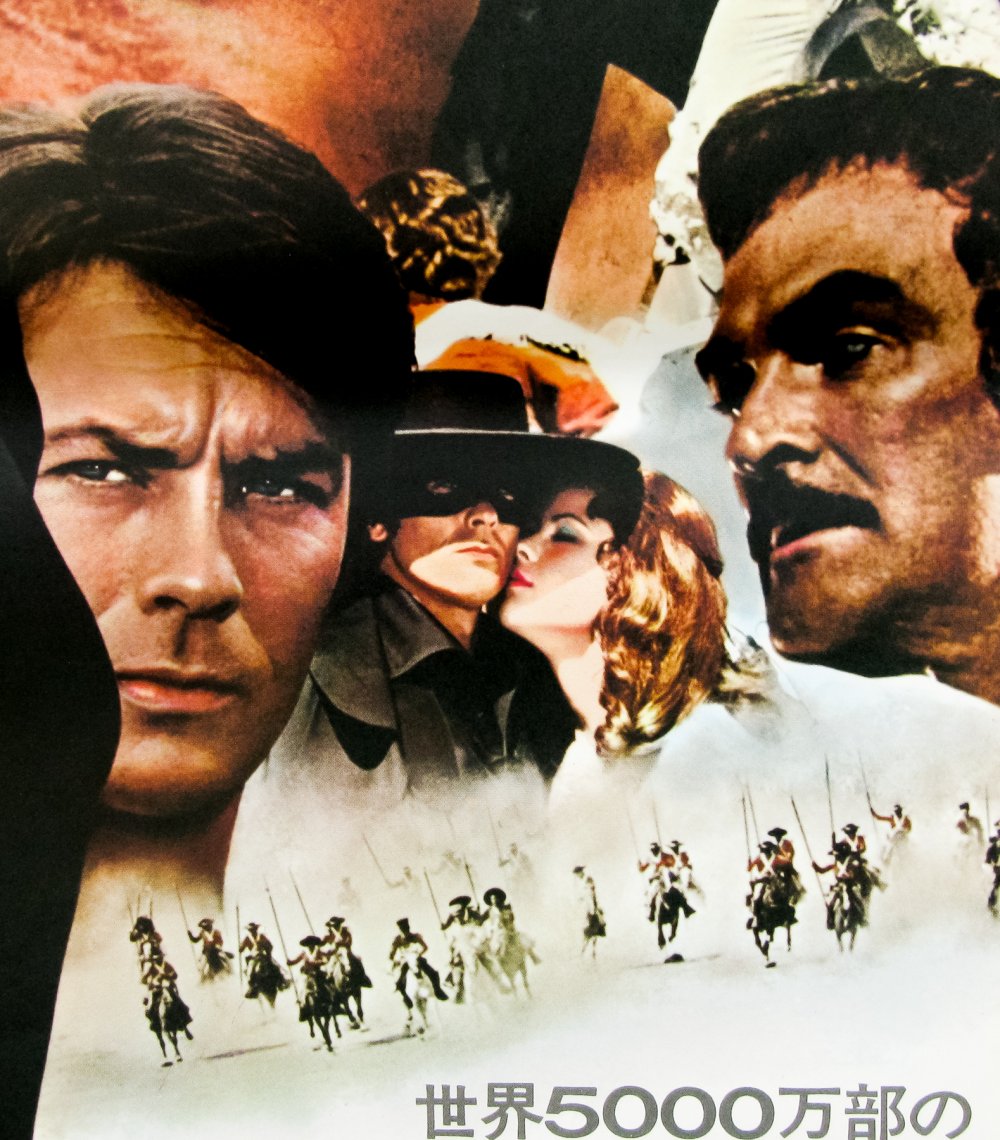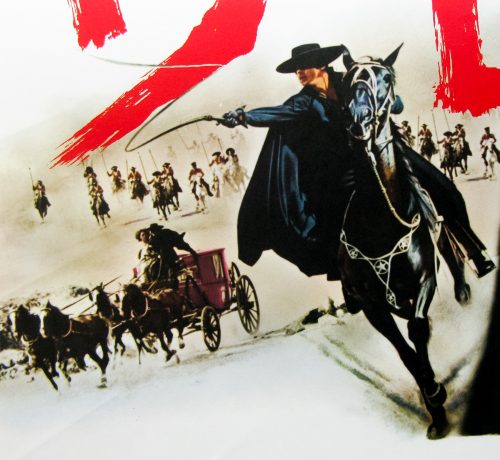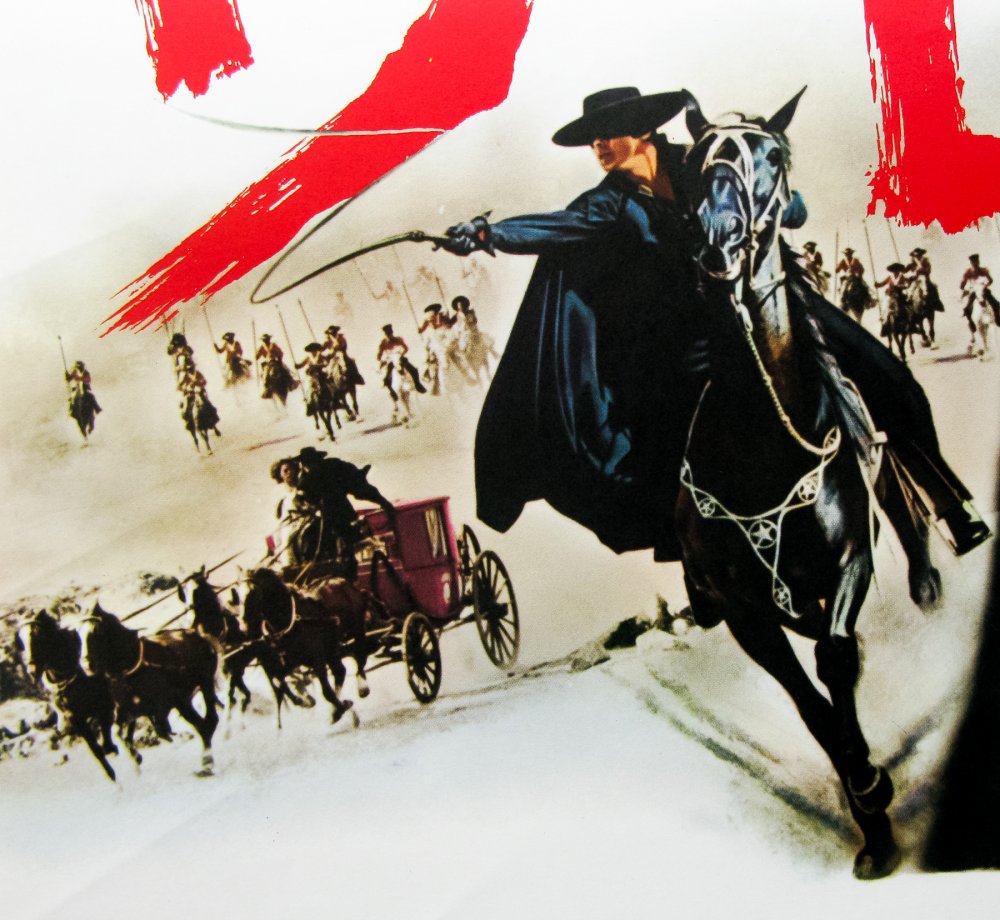 Title
AKA

El Zorro la belva del Colorado [El Zorro the wild beast of Colorado] (Italy)
Year of Film
Director
Starring
Origin of Film
Type of Poster
Style of Poster

--
Origin of Poster
Year of Poster
Designer
Artist
Size (inches)

20 6/16" x 28 13/16"
SS or DS

SS
Tagline

--
French acting legend Alain Delon stars in this 1975 film featuring the character of Zorro, originally created by American pulp writer Johnston McCulley in 1919. Zorro has appeared in countless films, TV shows, radio plays, comics and more, and is an enduring favourite across the globe.
This particular film was directed by Italian Duccio Tessari, perhaps most famous as the screenwriter for  'A Fistful of Dollars', which lead to this version being dubbed 'The Spaghetti Zorro'. Apparently the film was heavily edited for its release outside of France and had around half an hour cut from it, including several explanatory scenes. The uncut DVD is available through Amazon.fr and features English subtitles.
This Japanese poster was for the film's first release there in 1975. A friend helped me to translate the main text on the poster. At the top it reads:
アラン・ドロン主演50本記念作品 that roughly reads 'Commemorating Alain Delon's 50th film'
The other section is:
世界5000万部の超ベストセラーが生んだヒーローに
人気最高ドロンが挑んだ
剣と愛のロマン・スペクタクル巨編
The original book sold 50 million copies
Alain Delon is challenged to act the hero
A film featuring Swordplay and romantic love
Delon was, and still is, a hugely popular actor in Japan.
The bizarrely catchy theme tune from the film can be viewed here.