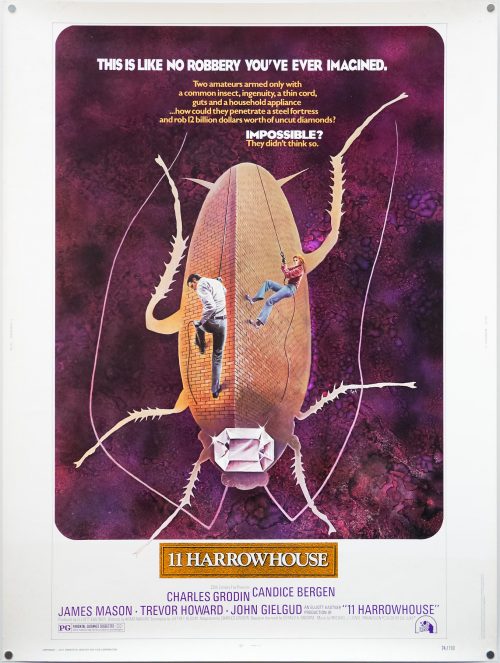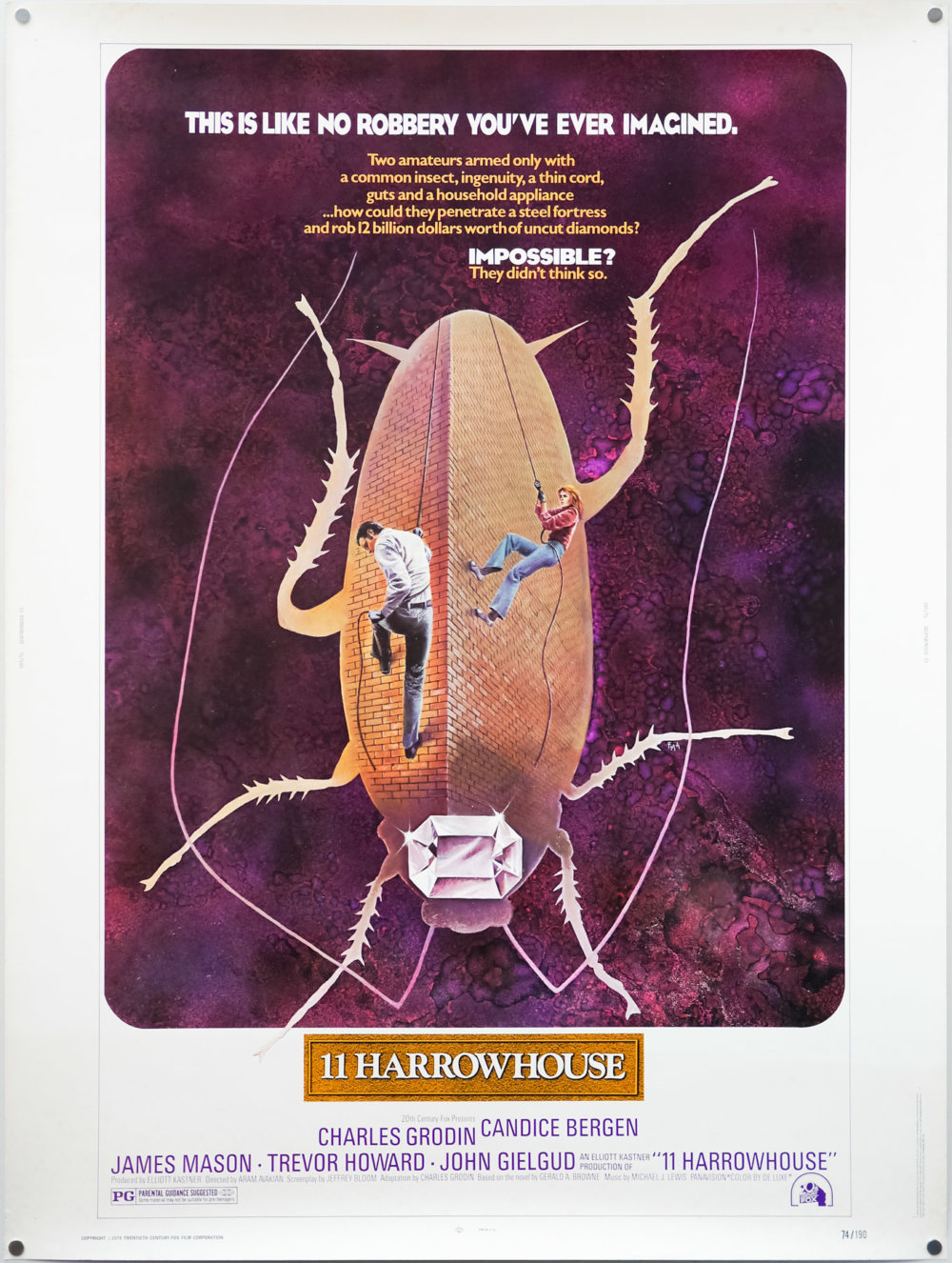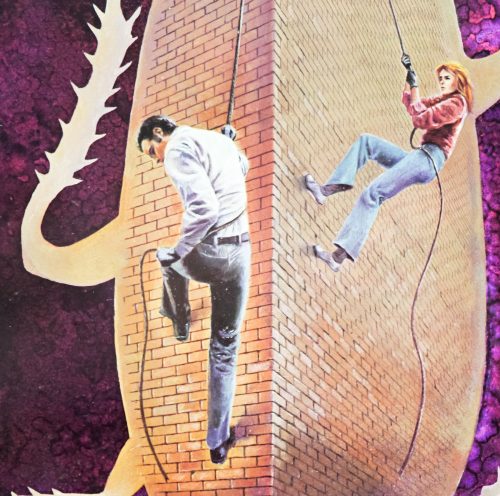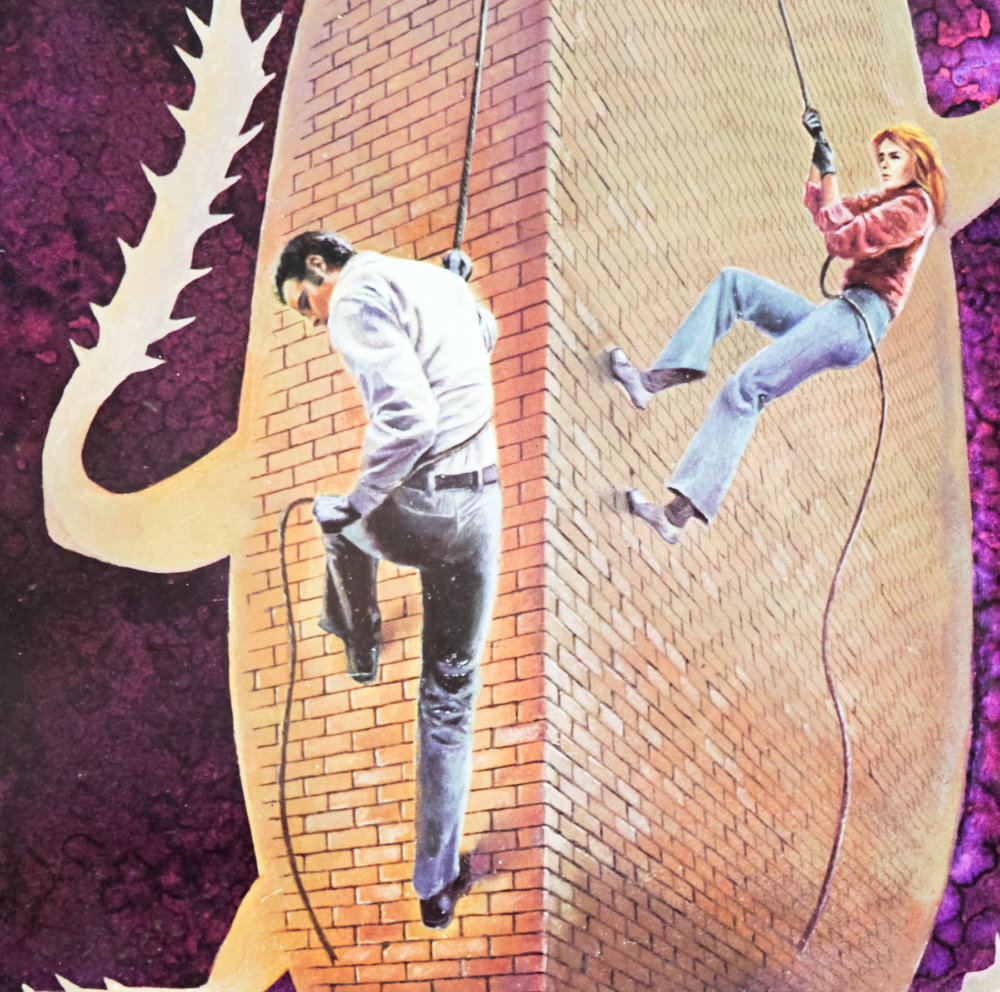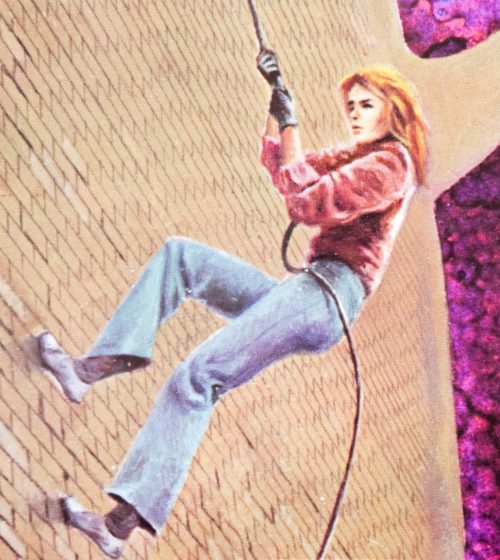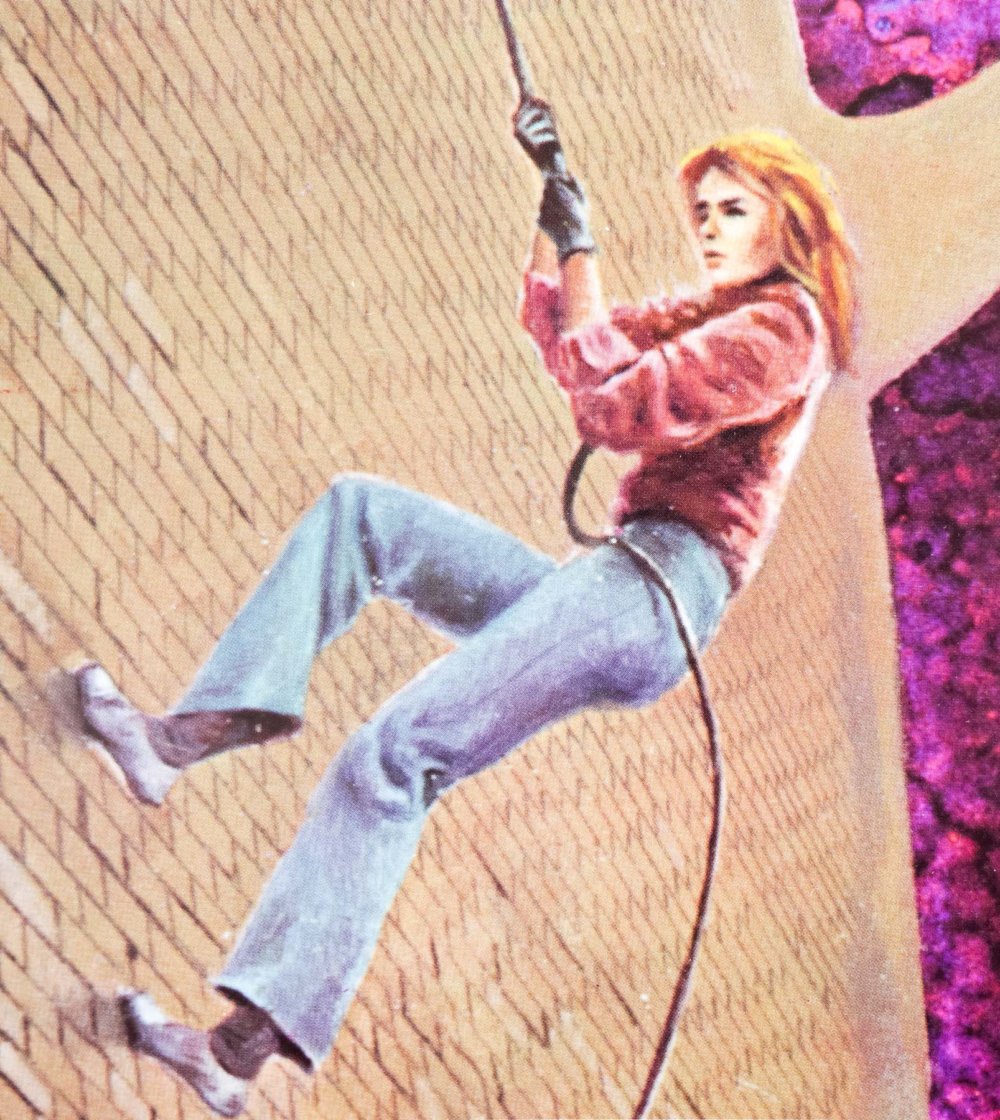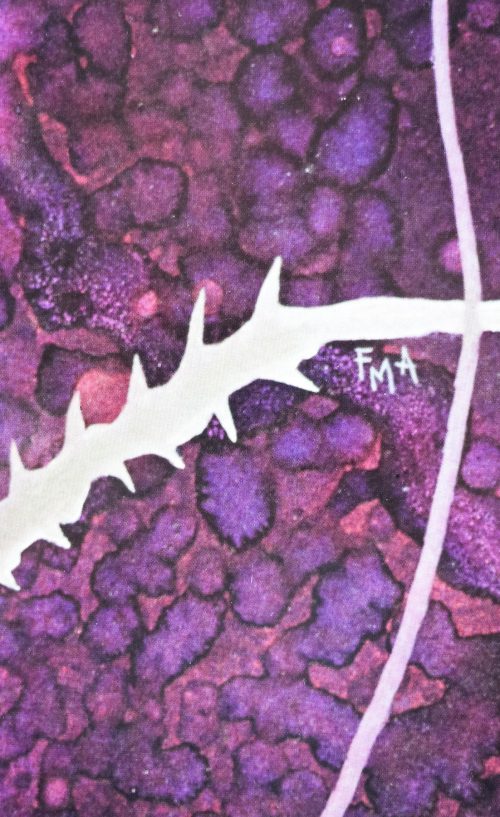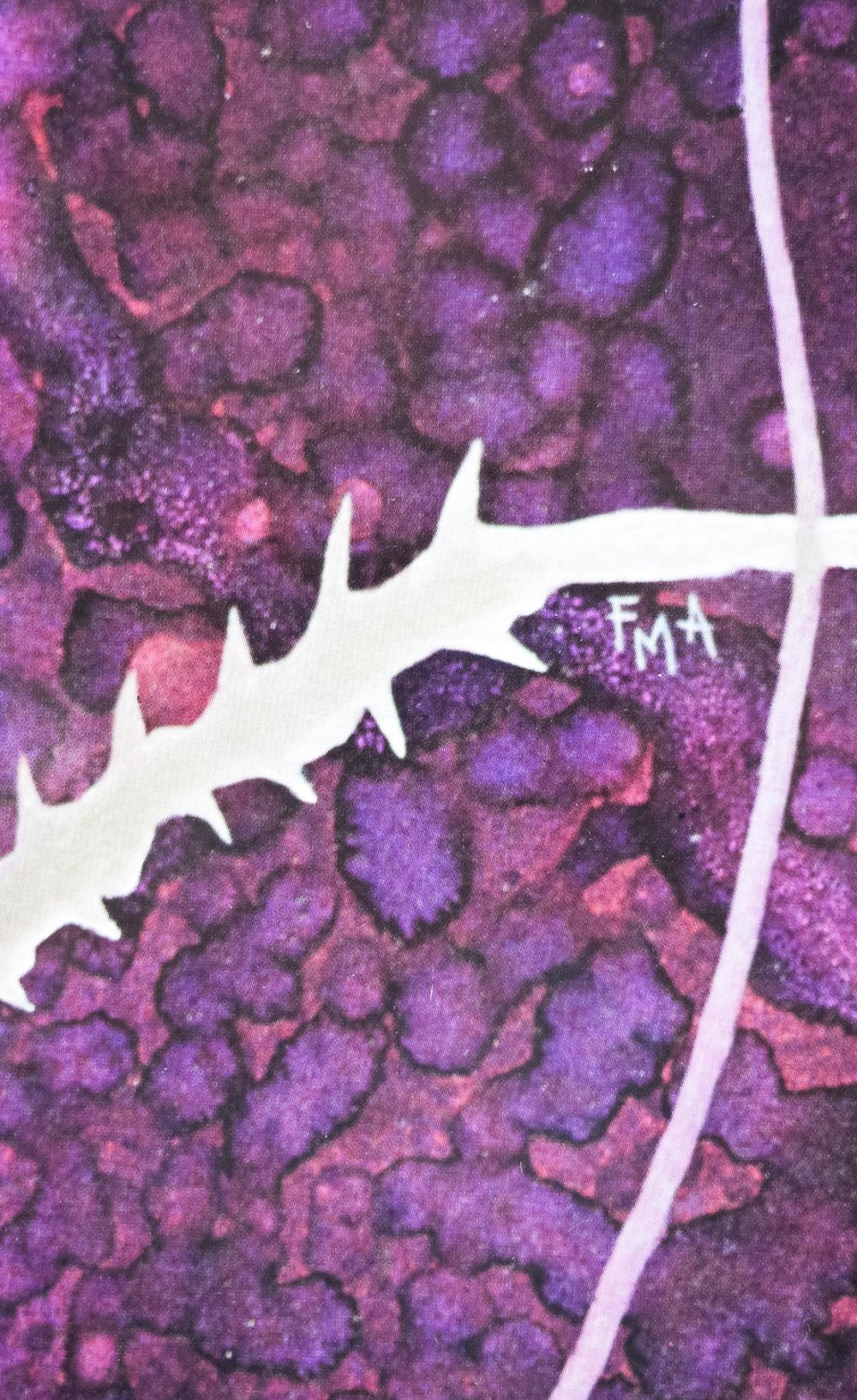 Title
AKA

Anything for Love (USA - TV title)
Year of Film
Director
Starring
Origin of Film
Type of Poster
Style of Poster

--
Origin of Poster
Year of Poster
Designer
Artist
Size (inches)

30" x 40"
SS or DS

SS
NSS #

74/190
Tagline

This is like no robbery you've ever imagined. Two amateurs armed only with a common insect, ingenuity, a thin cord, guts and a household appliance... how could they penetrate a steel fortress and rob 12 billion dollars of uncut diamonds? IMPOSSIBLE? They didn't think so.
An unusual design on this poster for 11 Harrowhouse, a British heist thriller from 1974 that was helmed by Aram Avakian. The American director had gained notoriety for the ground-breaking indie film End of the Road (1970), which was given an X-rating for its graphic depiction of an abortion and other scenes considered shocking for the time. 11 Harrowhouse stars Charles Grodin as a diamond merchant who is blackmailed into pulling a heist at a London jewel-exchange known as The System, which is located at the titular address. Candice Bergen features as his girlfriend who joins him on the heist, along with various ingenious 'tools' that include the cockroach depicted on this poster.
The initials FMA can be seen on the right of the poster (see picture 8) but I'm unsure who they belong to. If anyone has any ideas please get in touch and I'll add the credit.
The original trailer is on YouTube.