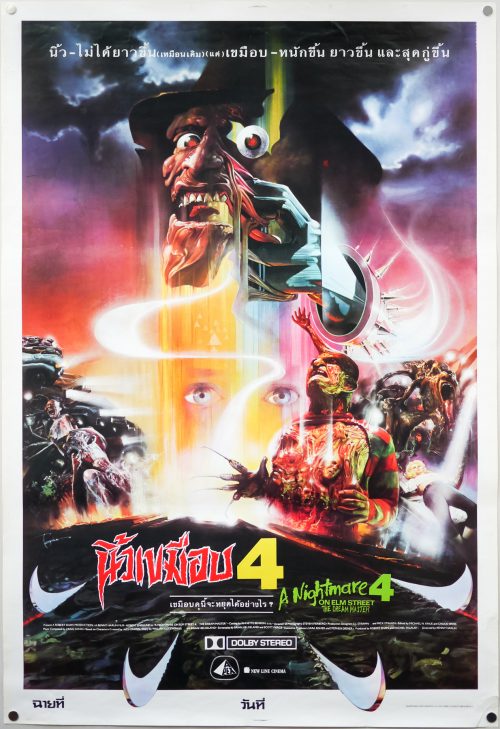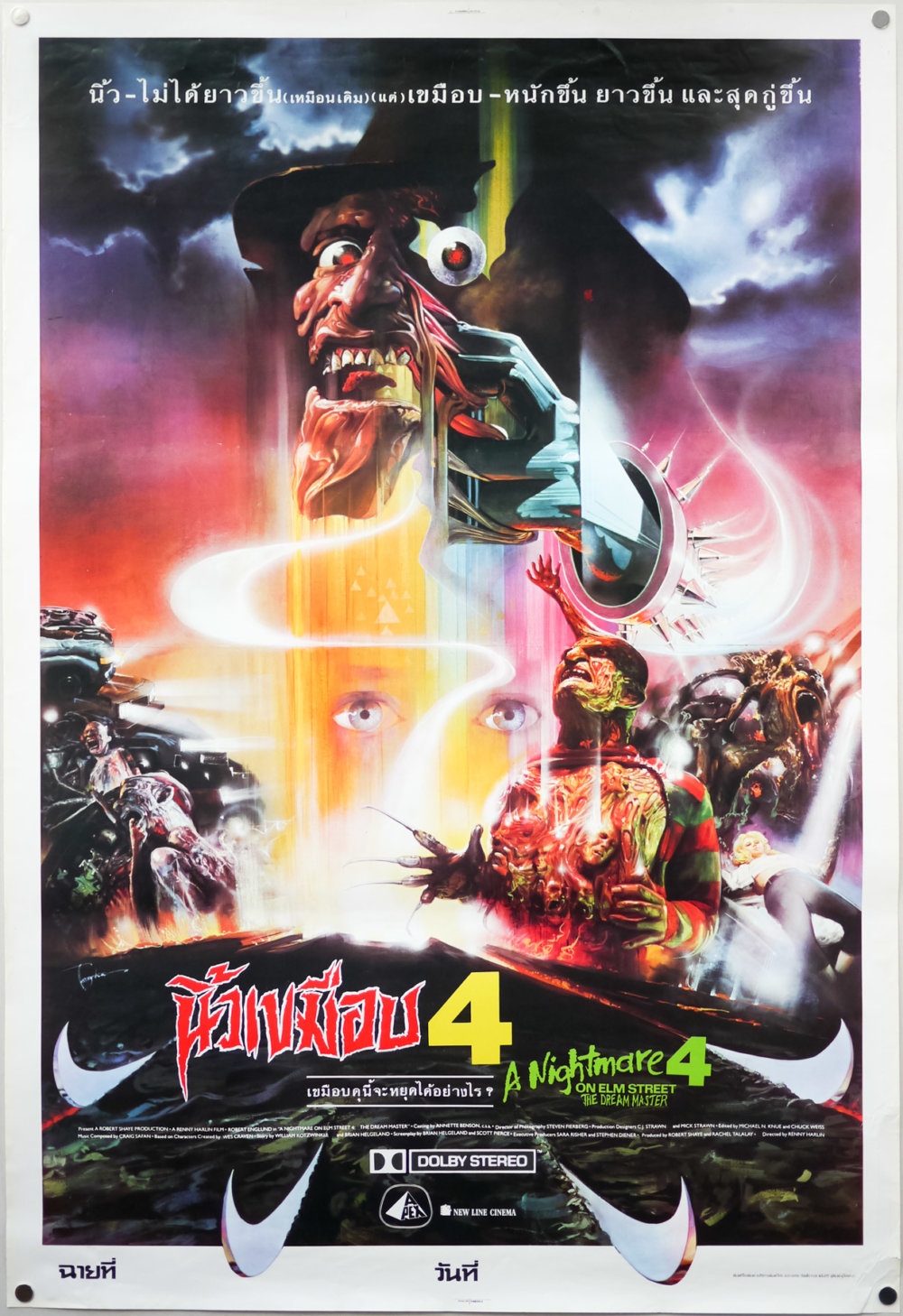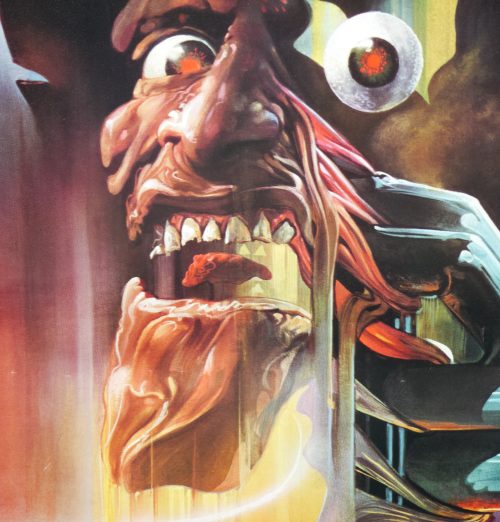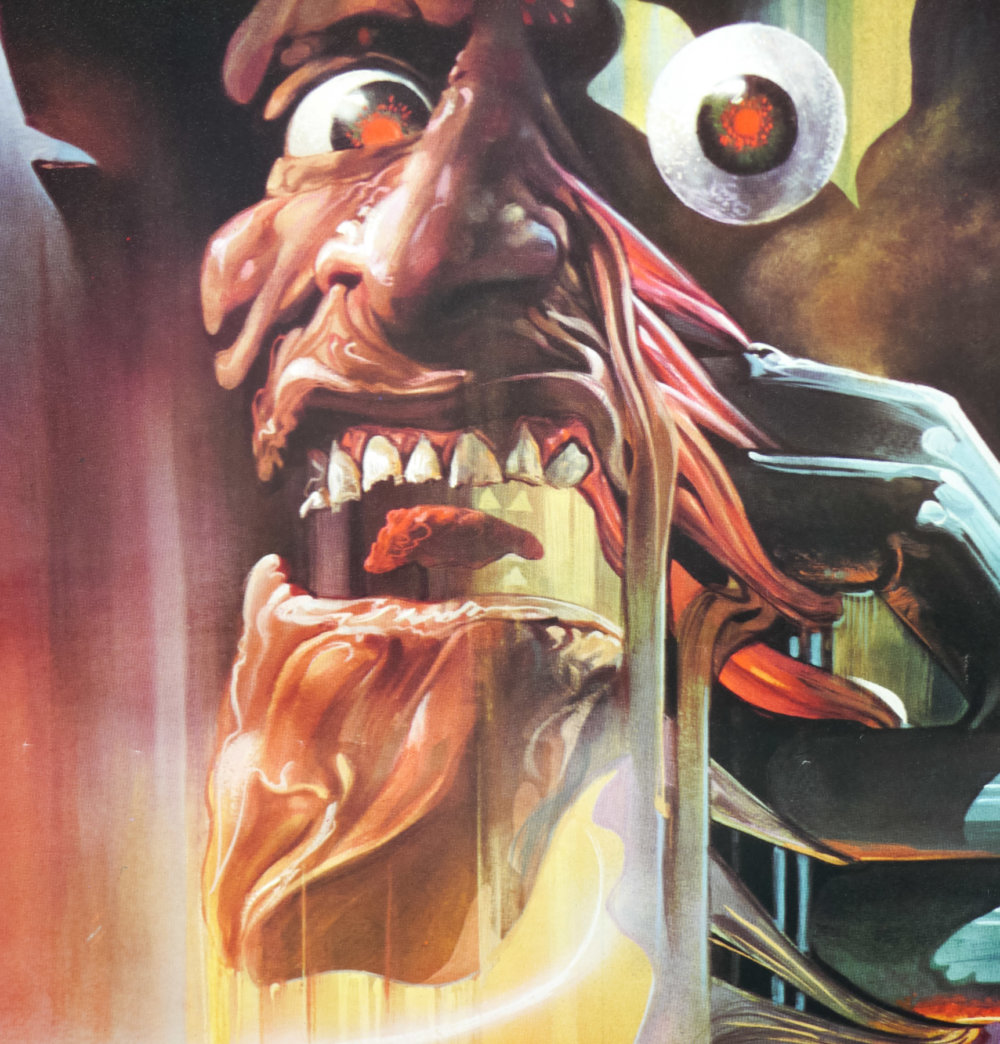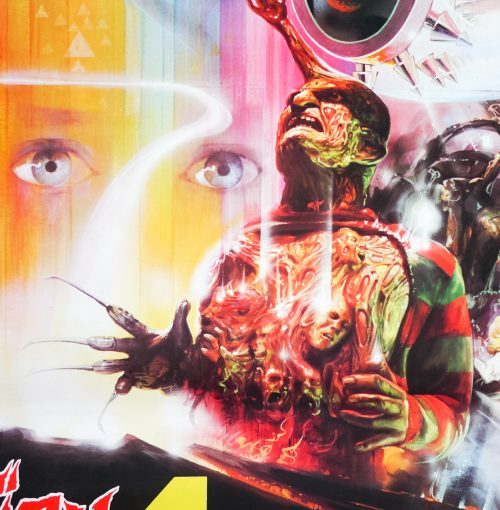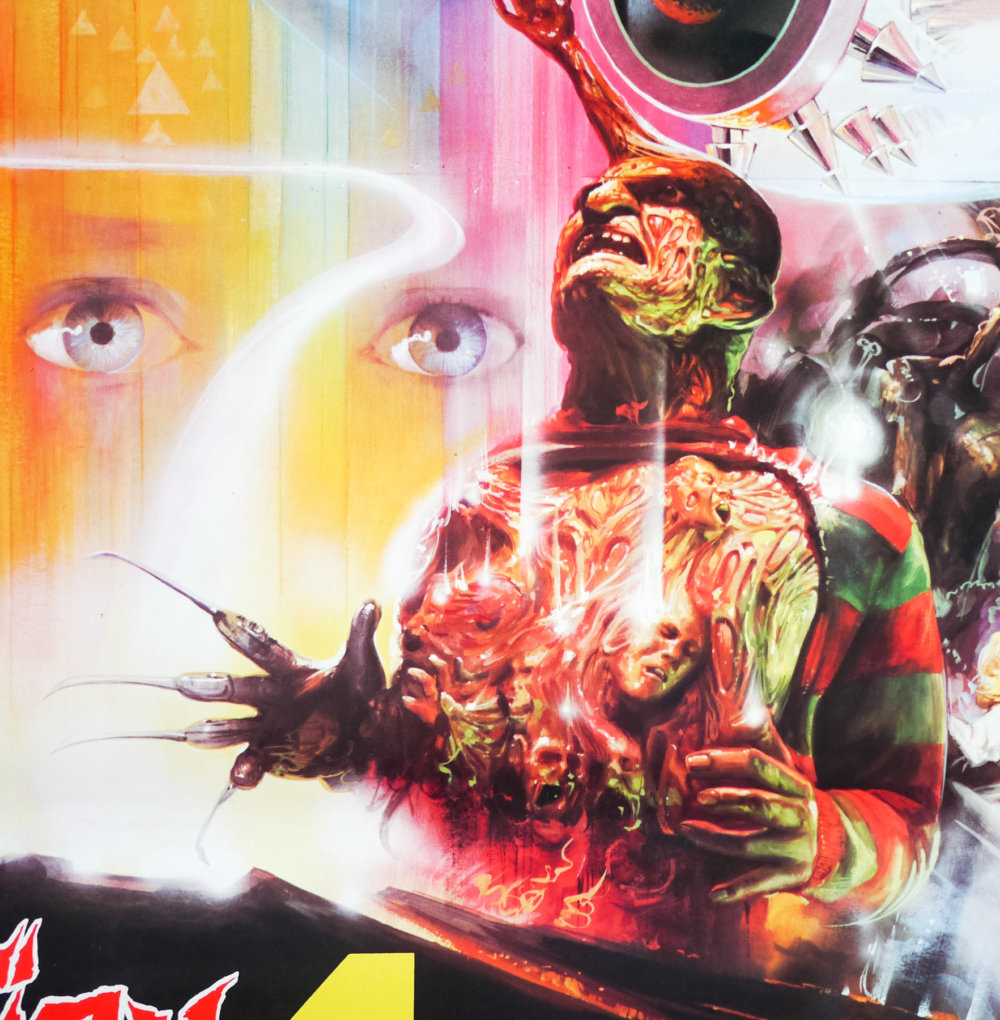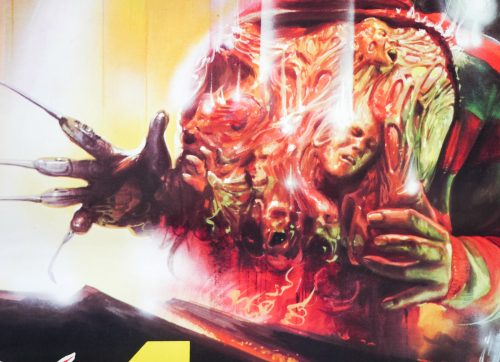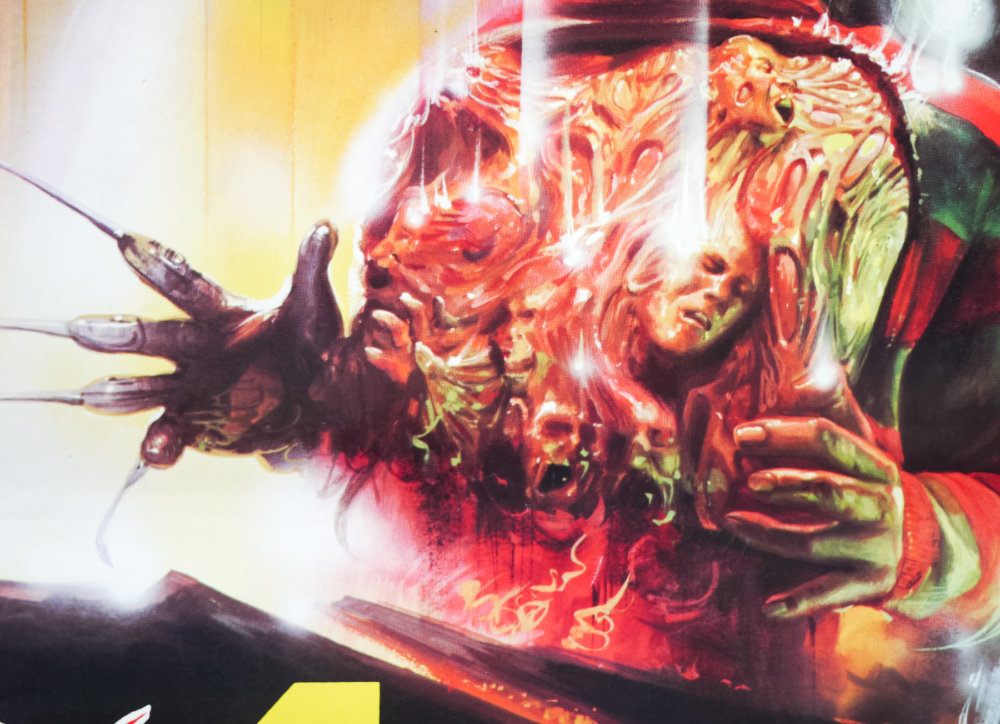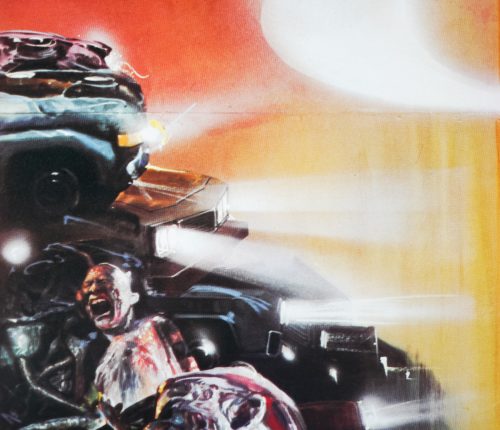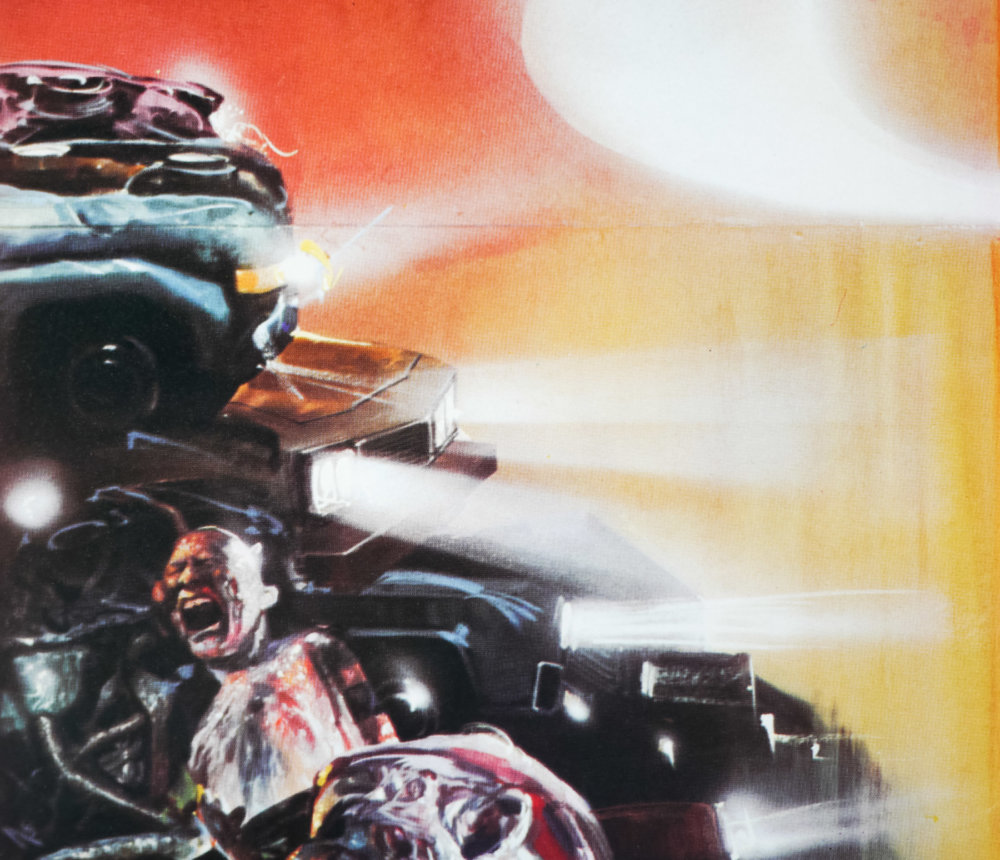 AKA

--
Year of Film
Director
Starring
Origin of Film
Genre(s) of Film
Type of Poster
Style of Poster

--
Origin of Poster
Year of Poster
Designer
Size (inches)

23 15/16" x 34 15/16"
SS or DS

SS
NSS #

--
Tagline

--
This is the original Thai poster for the release of the fourth entry in the 'A Nightmare on Elm Street' franchise (subtitled The Dream Master). The film marked a big break for Finnish director Renny Harlin who admitted to heavily petitioning the film's producer, and founder of New Line Cinema, Robert (Bob) Shaye for the job. Harlin had previously helmed a couple of low-budget flicks (Born American and Prison) but the box-office success of this film led to him being given the job of directing the Die Hard sequel in 1990. Sadly, his career stalled towards the end of that decade following a series of box-office bombs that included Cliffhanger and Cutthroat Island.
The fourth film followed on from one of the best entries in the franchise, 1987's Dream Warriors, which was a marked improvement over the first sequel. This was thanks in part to the involvement of the first film's Wes Craven, who had been absent from Part 2.
The Dream Master picks up a few months after the events of the third film and features characters that had last been seen in a mental hospital, but are now living at home and seemingly back to normal. Kirsten, previously played by Patricia Arquette and here by Tuesday Knight, has the ability to bring others into her dreams. When she senses Freddy is trying to return after being banished to hell at the end of Part 3, she contacts Kincaid (Ken Sagoes) and Joey (Rodney Eastman) to warn them not to dream about Freddy in case it causes his return.
Unfortunately, Kincaid fails to heed Kirsten's warning and he falls asleep, dreaming of the car junkyard where Freddy's bones were previously consecrated with holy water. His dog urinates on Freddy's bones and this, for some bizarre reason, causes his resurrection whereupon he swiftly kills Kincaid. Freddy begins to terrorize Kirsten and her group of school friends and she realises she needs to pass on her powers to Alice before she too is killed. Freddy's plan was to use Kirsten to move onto a new set of kids after he's killed the original group (all children of the parents who murdered him before the events of the first film) and together this new gang must try to put an end to his nefarious plans once and for all.
This Thai poster was painted by Tongdee Panumas (he signs his posters with just his first name) who was an incredibly prolific film poster artist during the 70s, 80s and 90s. I've been unable to find out much about him, other than that he was born in 1947, so if anyone has any more details please get in touch.
Note that it's based on the artwork from the US one sheet that was painted by Matthew Peak (son of Bob), which can be seen here. Tongdee repainted the entire thing and added several new figures to create more of a montage.
To see the other posters I've collected by Tongdee click here.