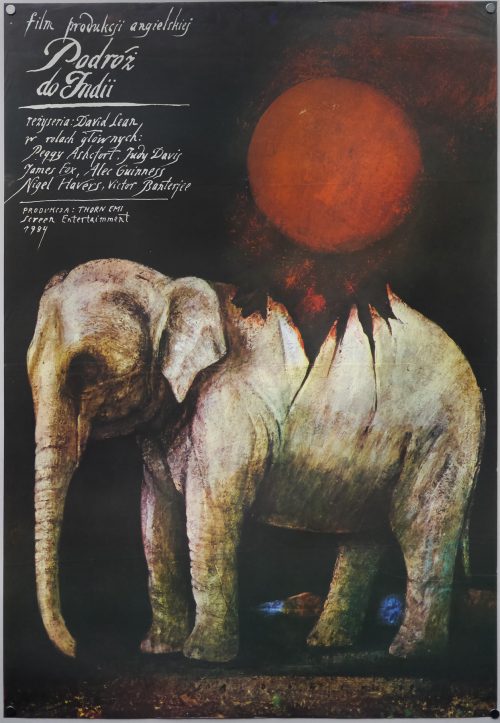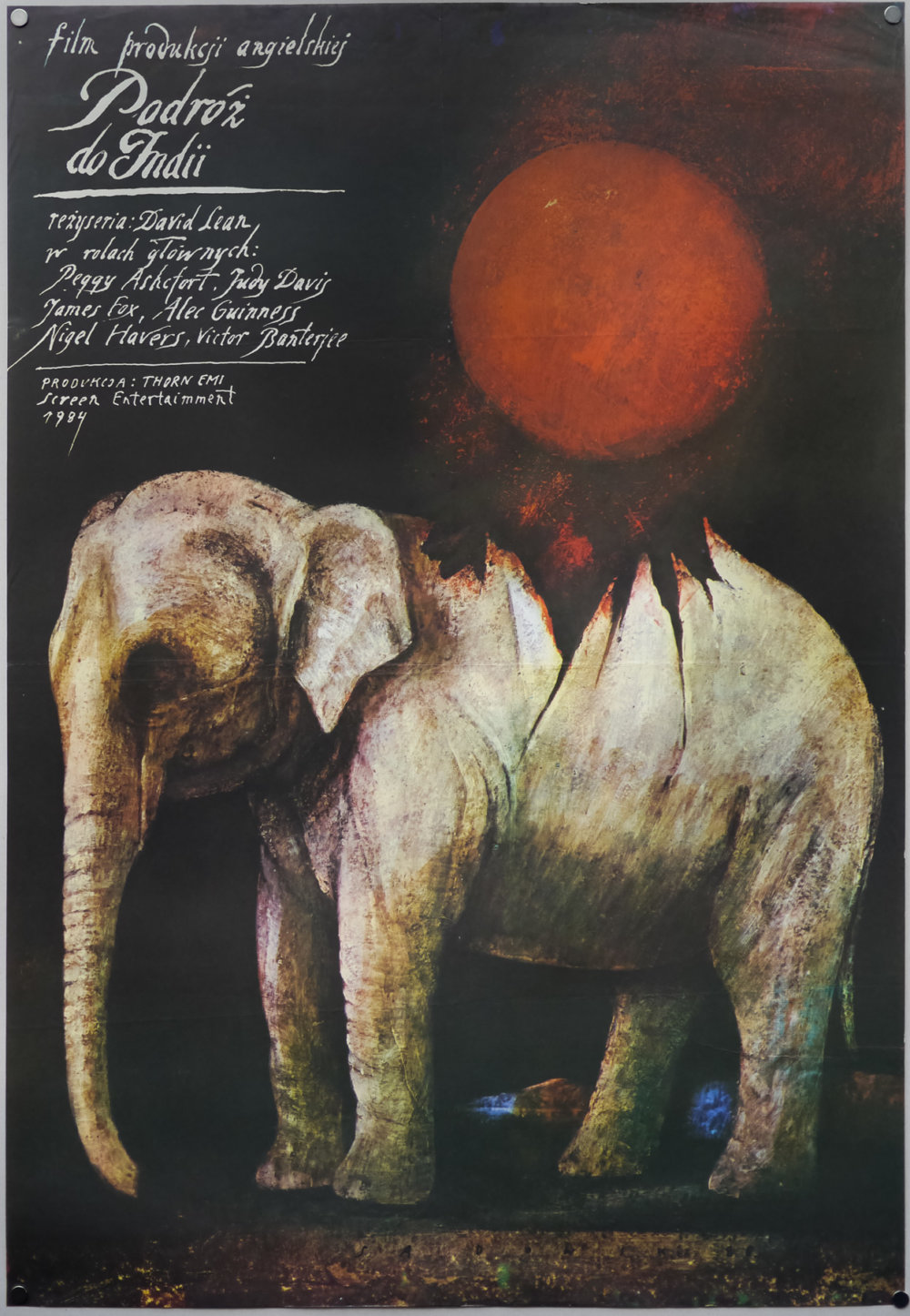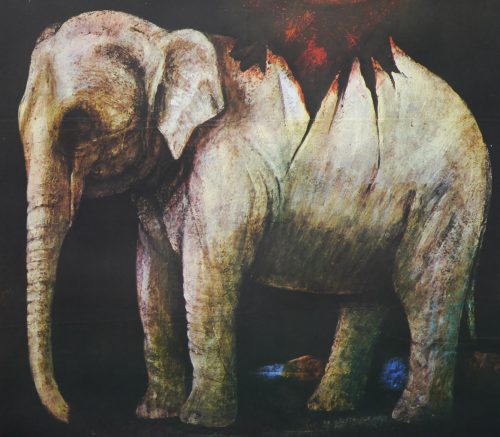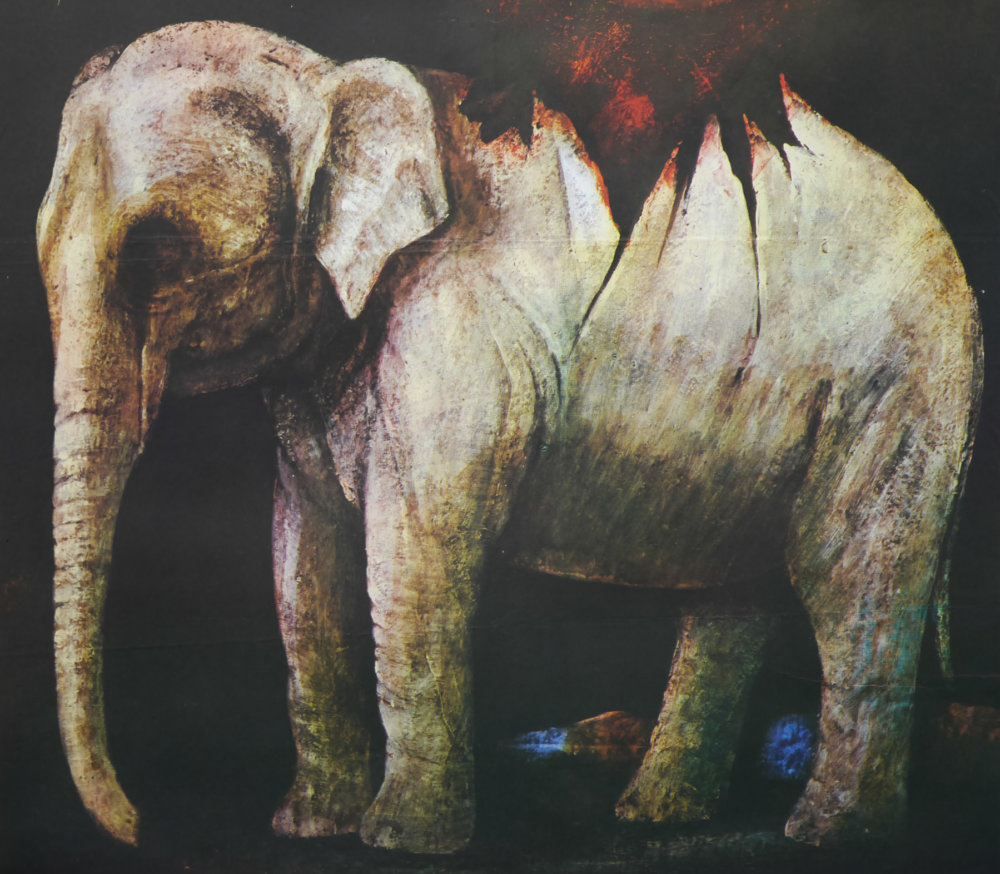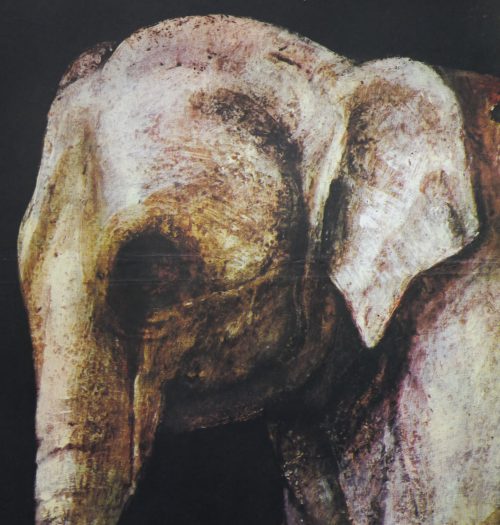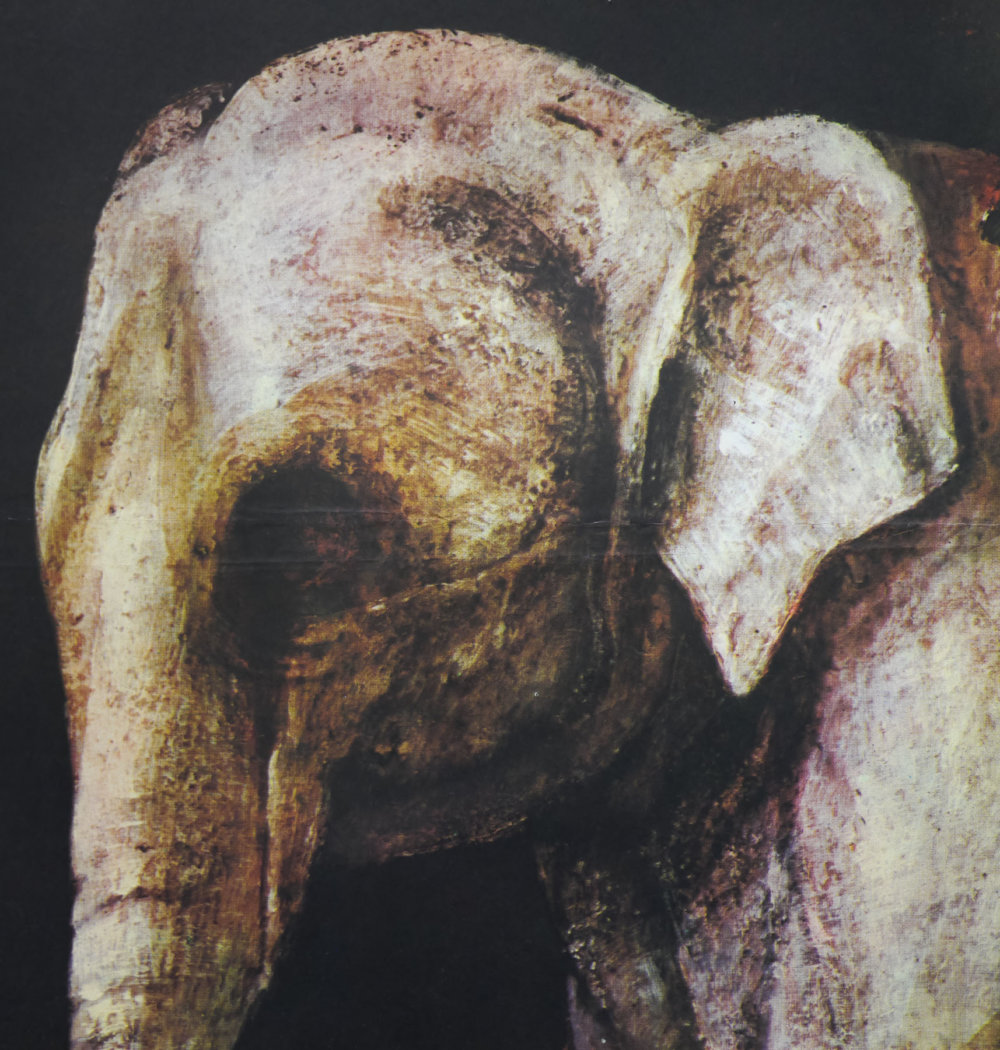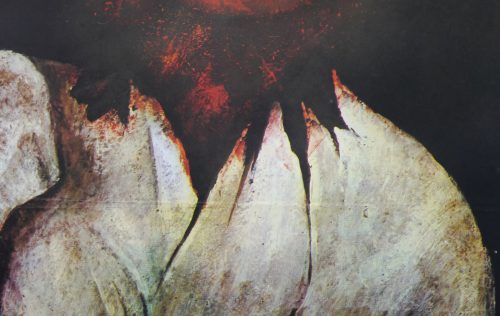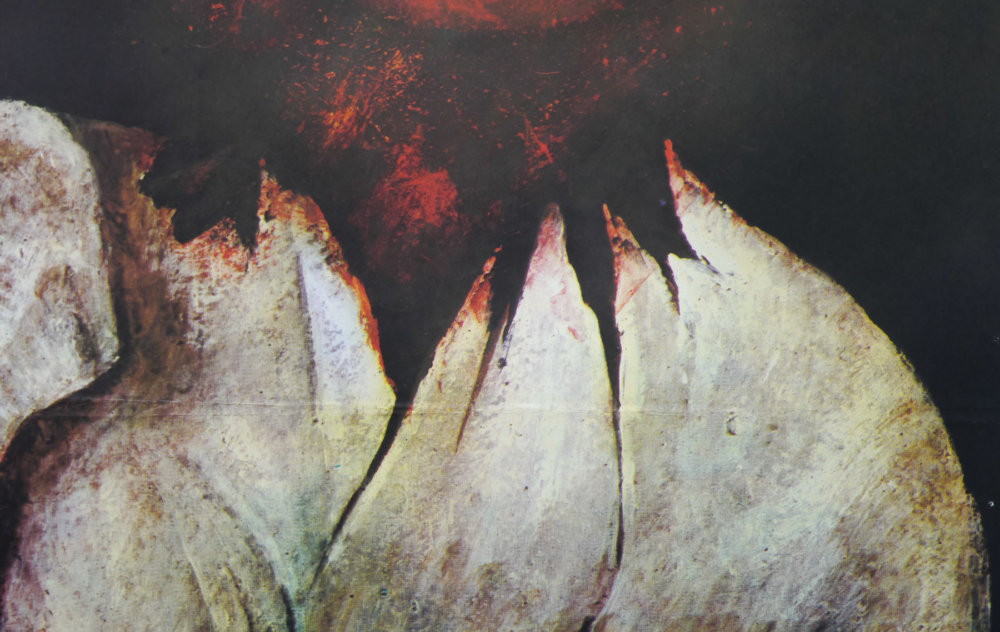 Title
AKA

--
Year of Film
Director
Starring
Origin of Film
Type of Poster
Style of Poster

--
Origin of Poster
Year of Poster
Designer
Artist
Size (inches)

26 4/16" x 38"
SS or DS

SS
Tagline

--
This is the Polish poster for the release of British director David Lean's final film behind the camera, 1984's A Passage to India. Lean hadn't helmed a feature film since 1970's Ryan's Daughter, the poor reception of which had put him off directing for a few years, and an abandoned attempt to make a pair of films based on the Mutiny of the Bounty also took up several years of Lean's life. The film is an adaptation of English author E. M. Forster's novel of the same name and also a stage production of the book by Indian-born American playwright Santha Rama Rau.
Set in India during the 1920s when there was a growing Indian independence movement in the British Raj, the film sees young British woman Adela Quested (Judy Davis) travel to India to visit her fiancee Ronny Heaslop (Nigel Havers) who is serving as a magistrate in the town of Chandrapore. Accompanying her on the trip is Ronny's mother Mrs Moore (Peggy Ashcroft). The pair spend time in the company of British colonials but when Mrs Moore meets a local doctor named Aziz Ahmed (Victor Banerjee) they see the opportunity to experience 'the real India.' Aziz agrees to take them on an expedition to the remote Marabar Caves (actually based on the real life Barabar Caves) but when Adela is attacked and almost raped, Aziz is accused of the crime and relations between the natives and the British quickly break down.
This poster was painted for the first release of the film in Poland in 1988 and was created by the Polish artist Wiktor Sadowski who was born in Olendry in 1956 and later graduated from the Academy of Fine Arts in Warsaw. Sadowski has painted hundreds of film posters during his career and has won several prestigious awards, including a gold medal at Poster Biennale of Poland in 1984 and a gold medal from the New York Society of Illustrators in 1994. There are multiple galleries of his work online, including this one on the Polish Poster Gallery website and this one on Polishposter.com that both clearly show the quality of his artwork.