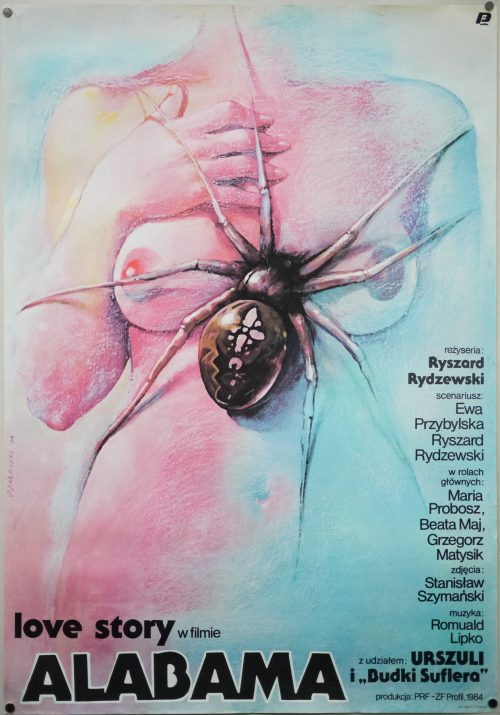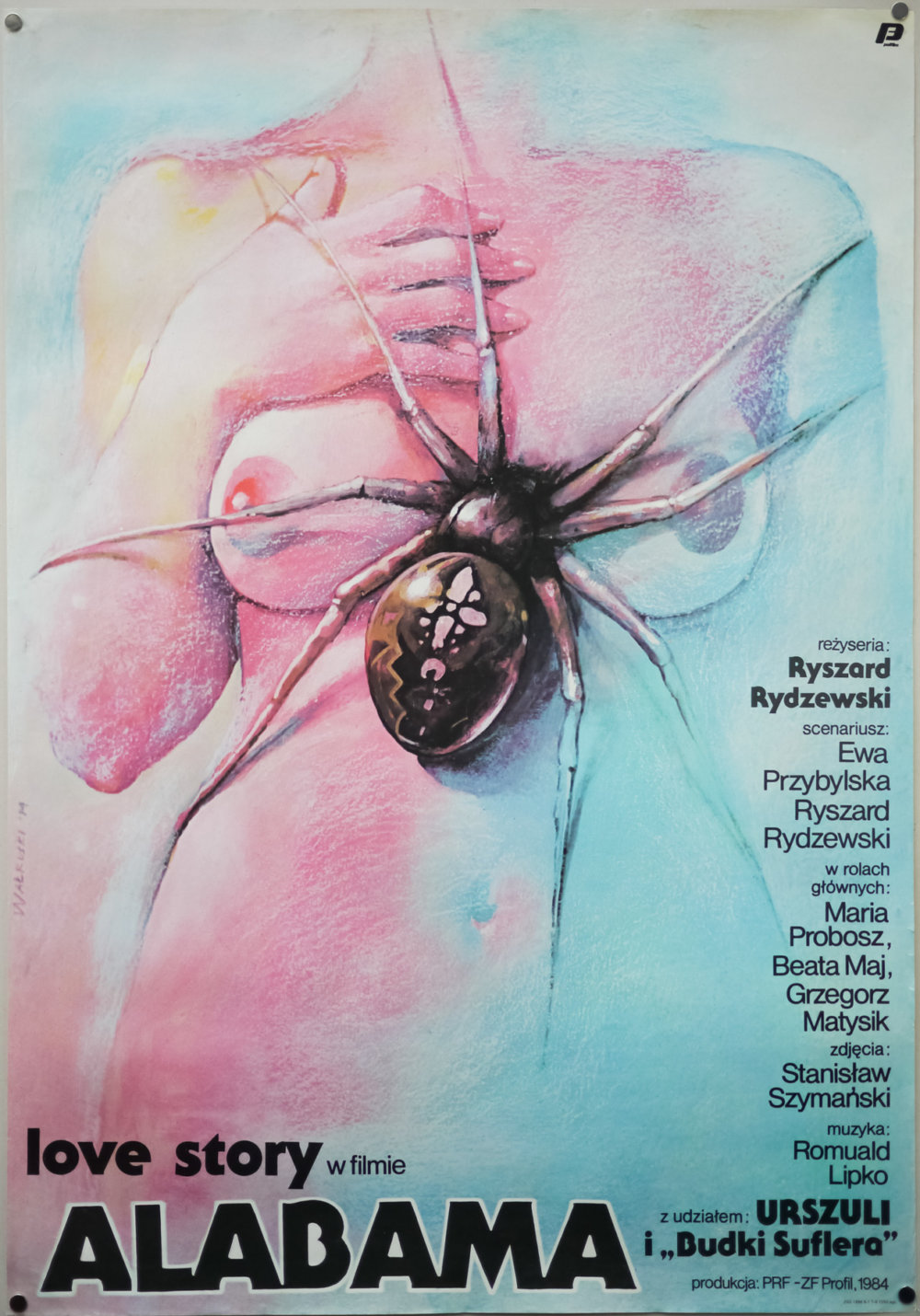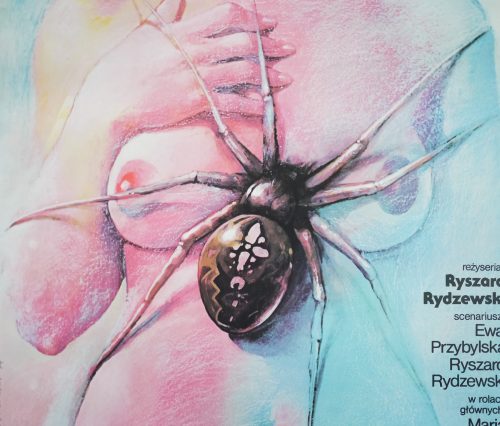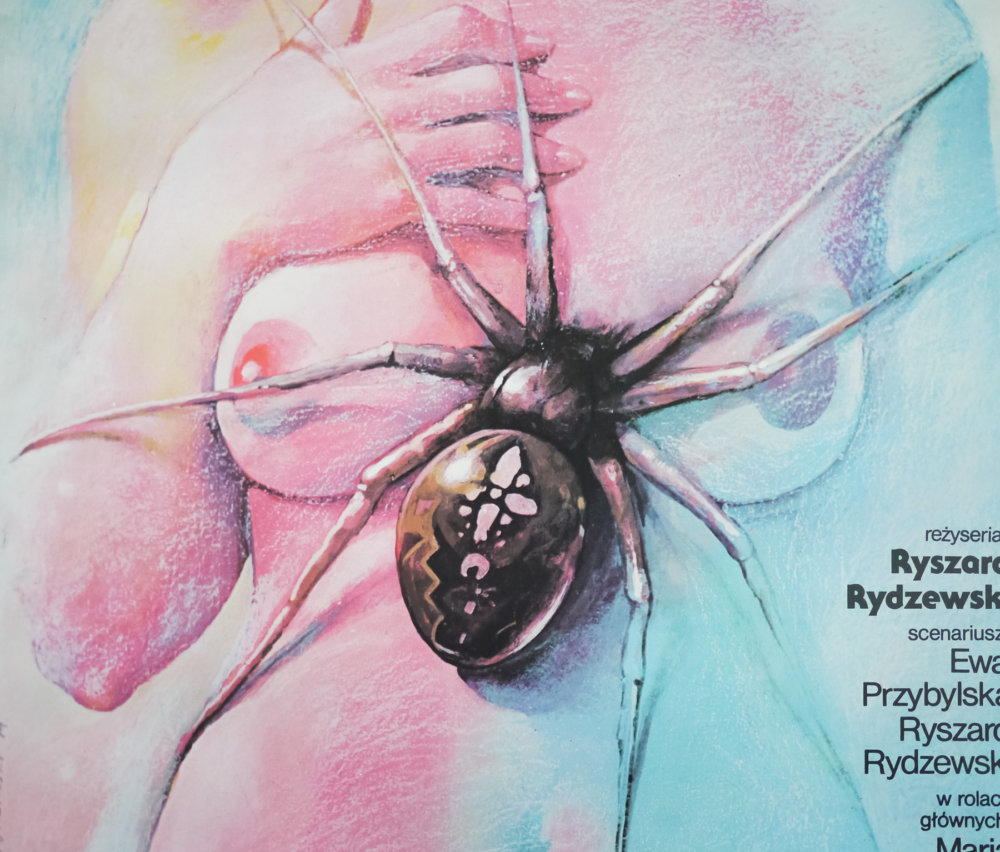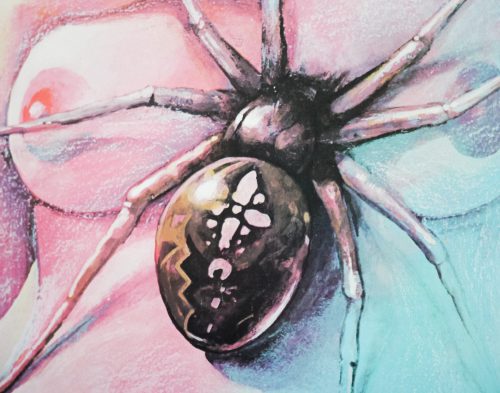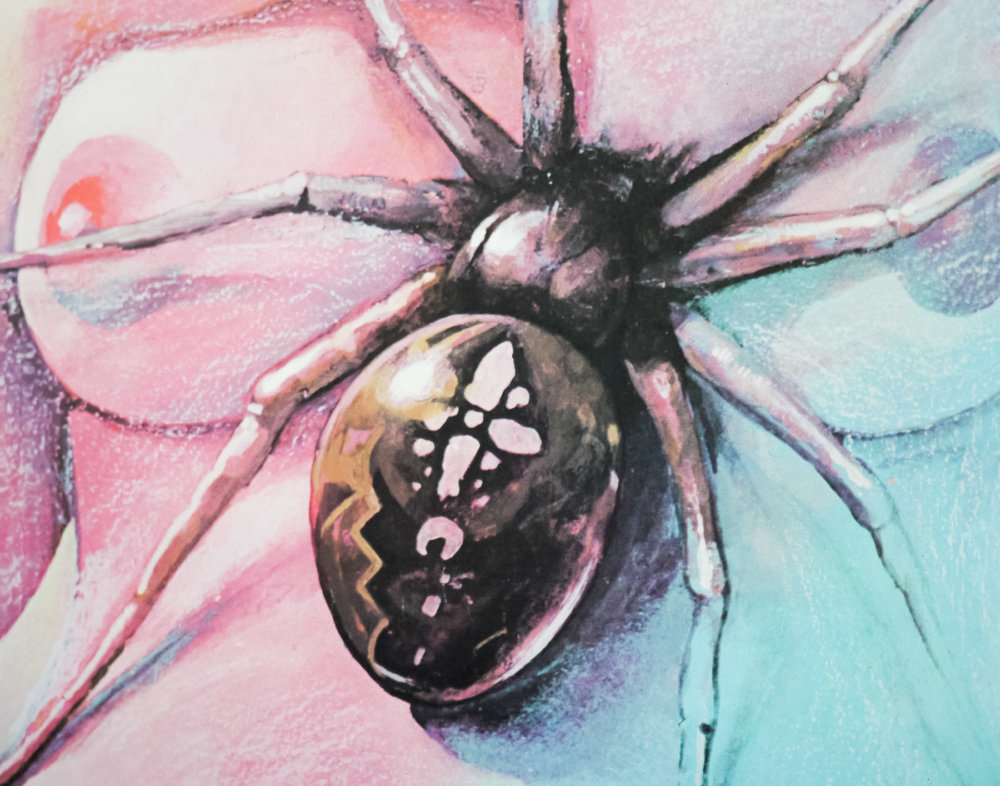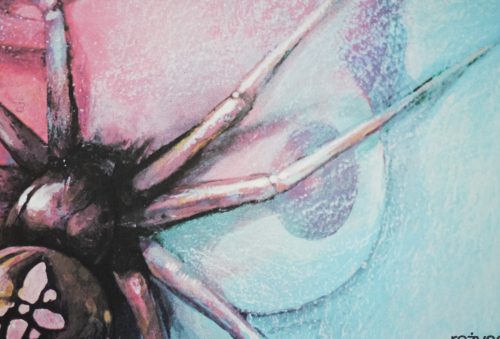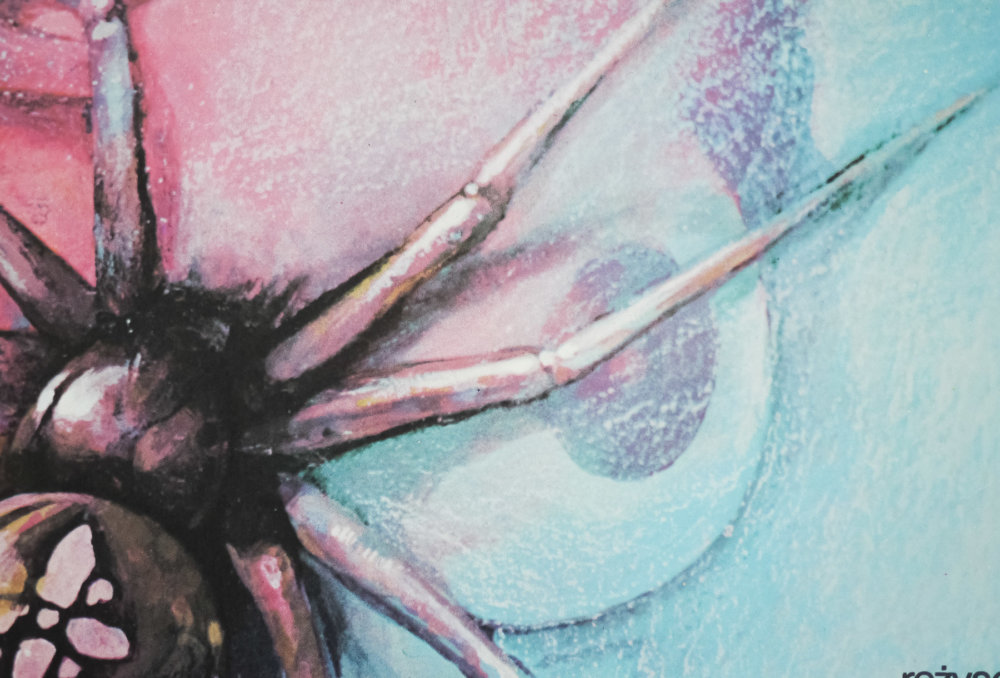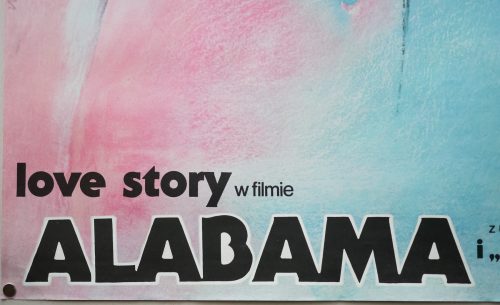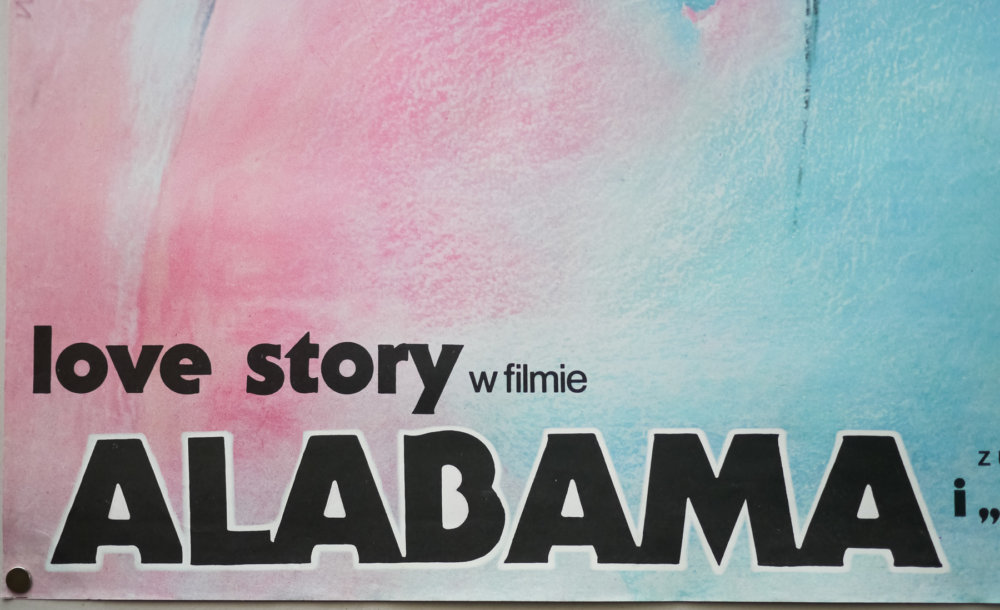 Title
AKA

--
Year of Film
Director
Origin of Film
Genre(s) of Film
Type of Poster
Style of Poster

Spider style
Origin of Poster
Year of Poster
Designer
Artist
Size (inches)

26.5" x 37 14/16"
SS or DS

SS
Tagline

--
Striking artwork by Wieslaw Walkuski features on this B1 format poster for the country of origin release of the 1984 drama, Alabama. Directed by Ryszard Rydzewski, the film went seemingly unreleased anywhere outside of Poland and the plot is described thusly on filmweb.pl (translated):
Peter (Grzegorz Matysik) and Bozena (Maria Probosz) study medicine.They love each other and plan a common future. Bozena relationships with family are very bad, they do not maintain contacts. Young remain with the small salary of Peter. With time Bozena convinced that the life of Peter is not easy. They share their differences characters and temperaments. On the downside girl catches Peter's betrayal. Desperate escapes. In dramatic circumstances, he meets Joe (Włodzimierz Adamski).
Wieslaw Walkuski was born in 1956 and studied at the Academy of Fine Arts in Warsaw. Since 1981 Walkuski has worked as a graphic designer and artist for publishing houses and theaters, as well as for the Polish film organisations Polfilm and Film Polski. He's worked freelance since 1987 and has painted over 200 film posters. He continues to live and work in Warsaw. Walkuski's official website features galleries of many of his designs and images of his other work.
He's responsible for some incredible designs and two of my favourites include those he painted for Lars Von Trier's Breaking the Waves and the Dustin Hoffman comedy Tootsie.
Note that this is one of two Polish posters for Alabama, and the other design can be seen here.