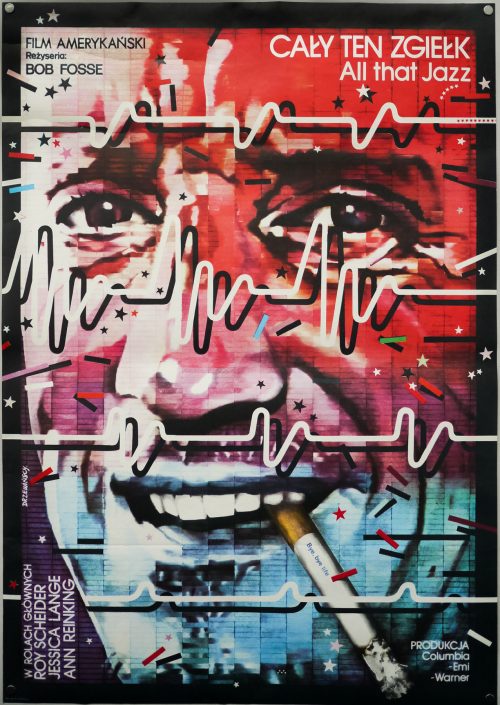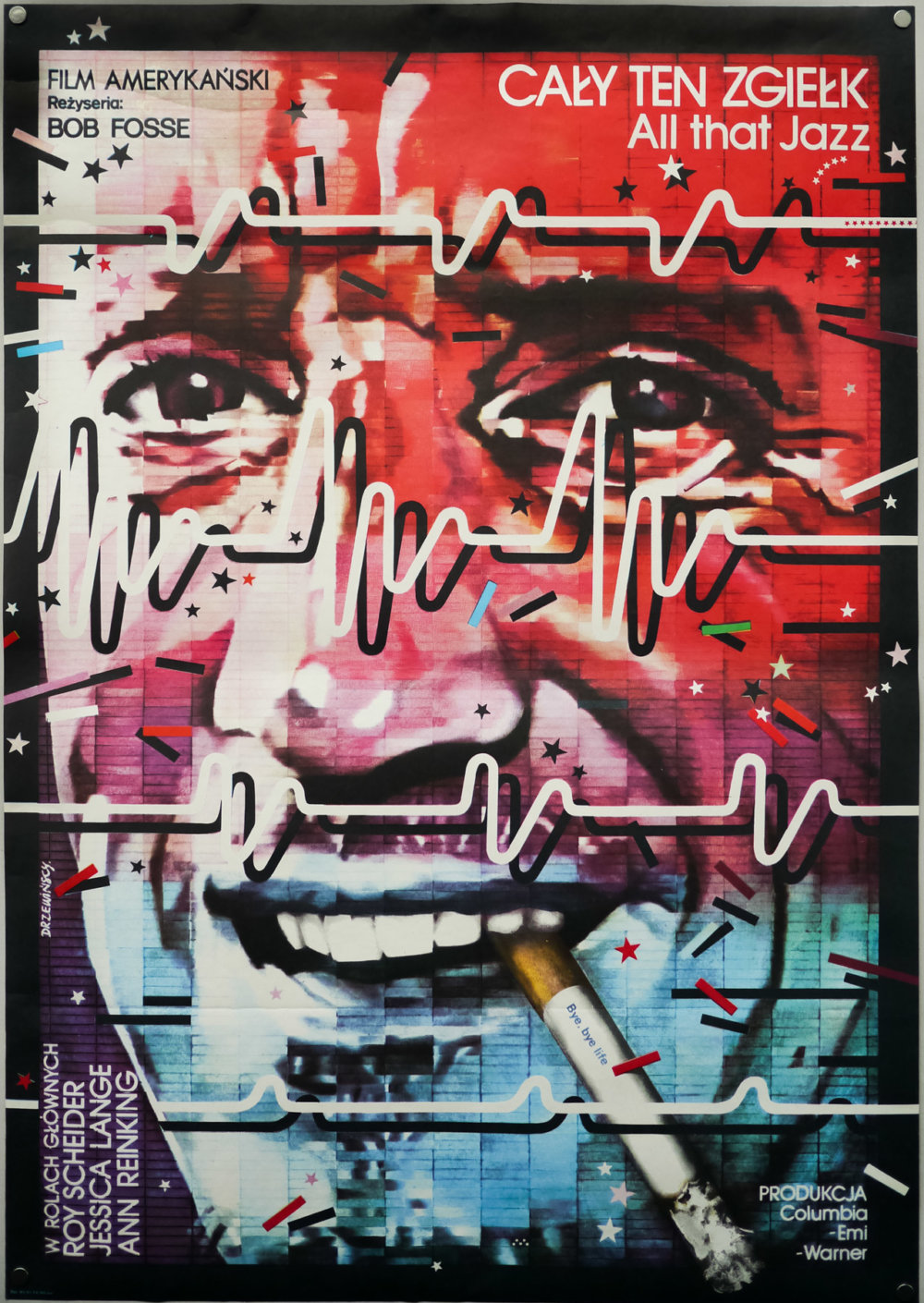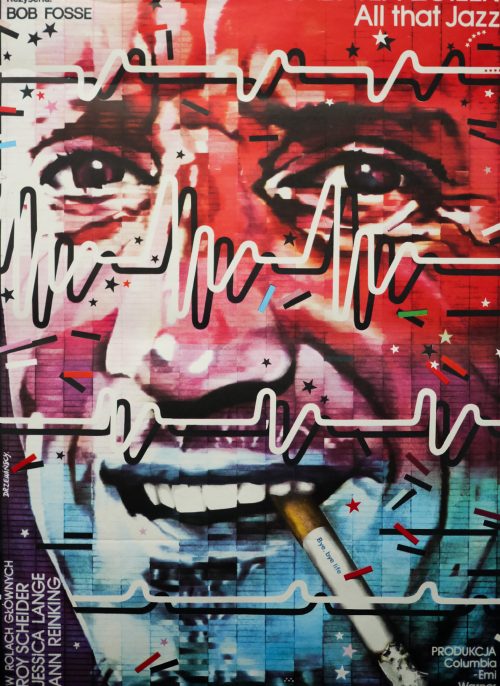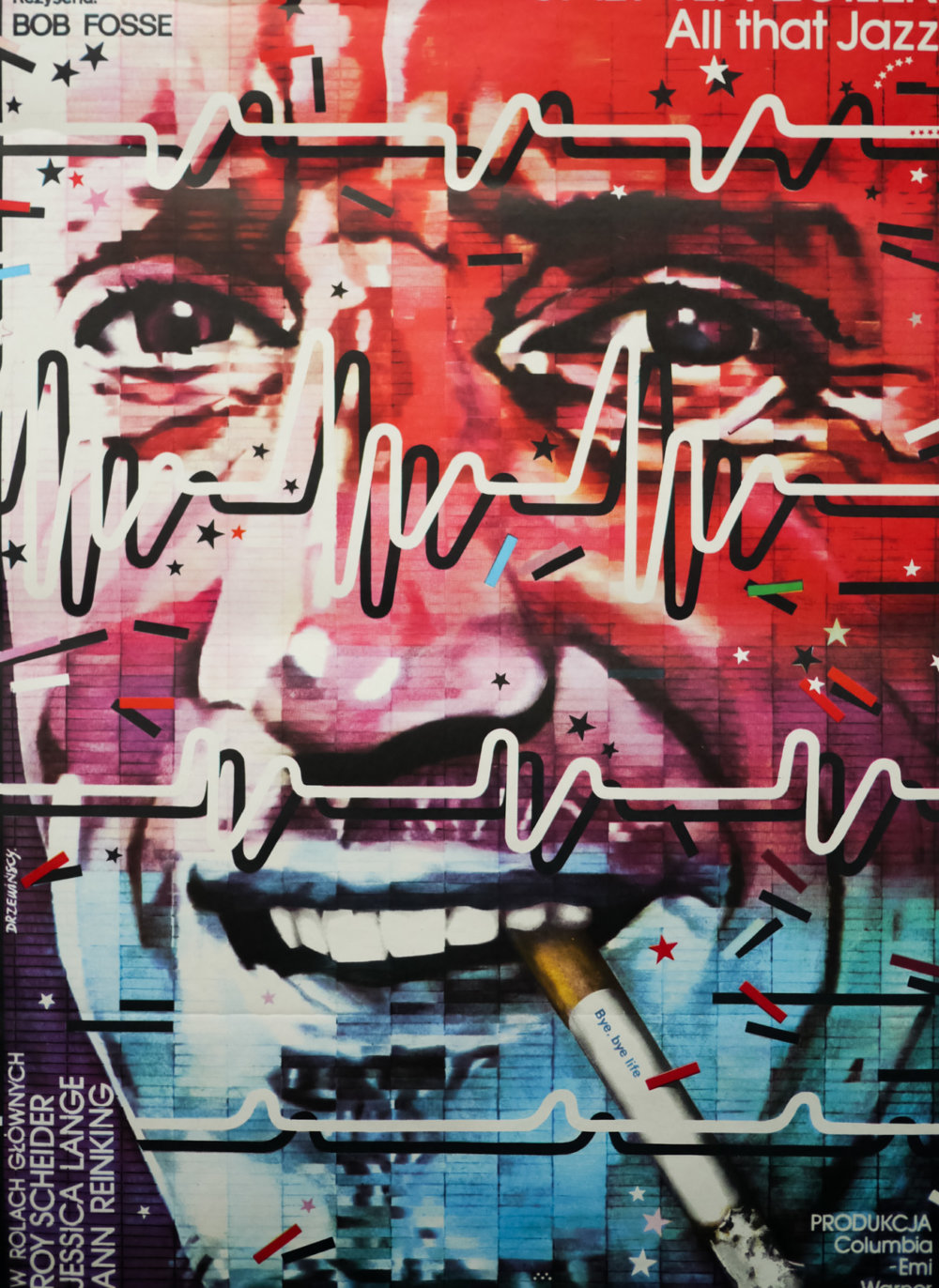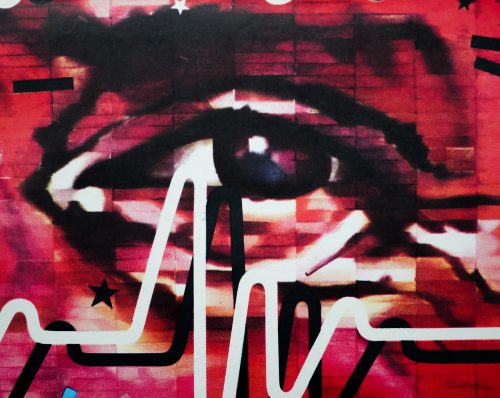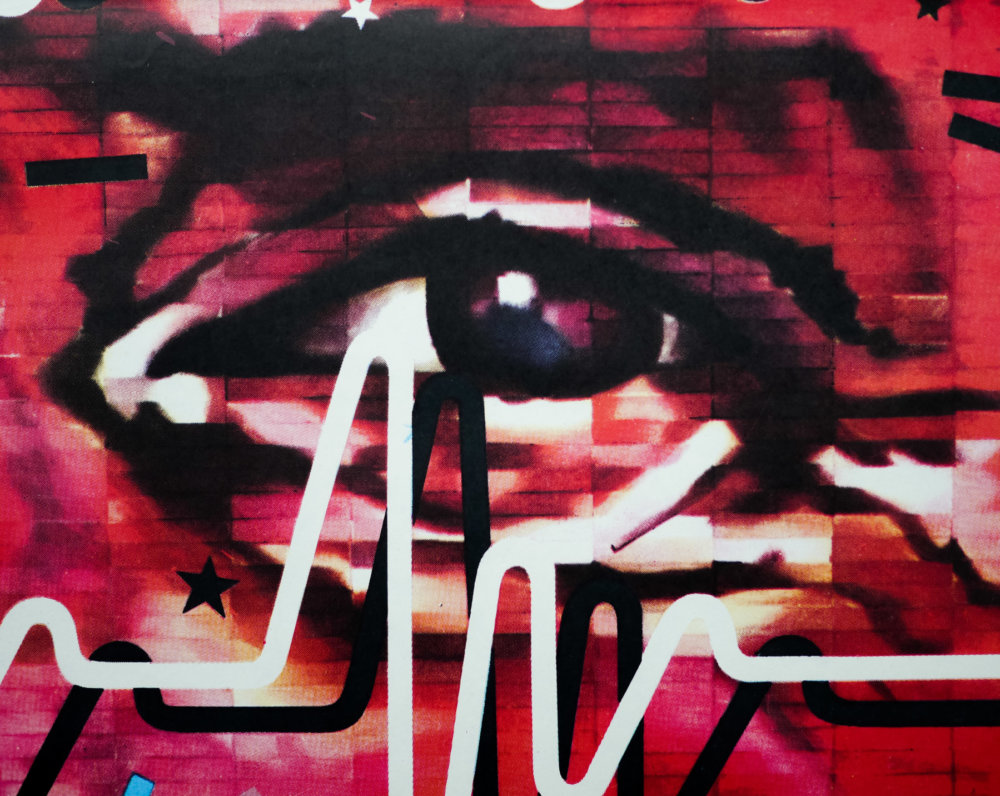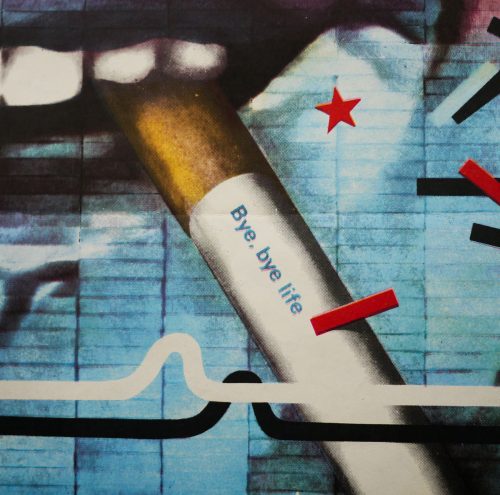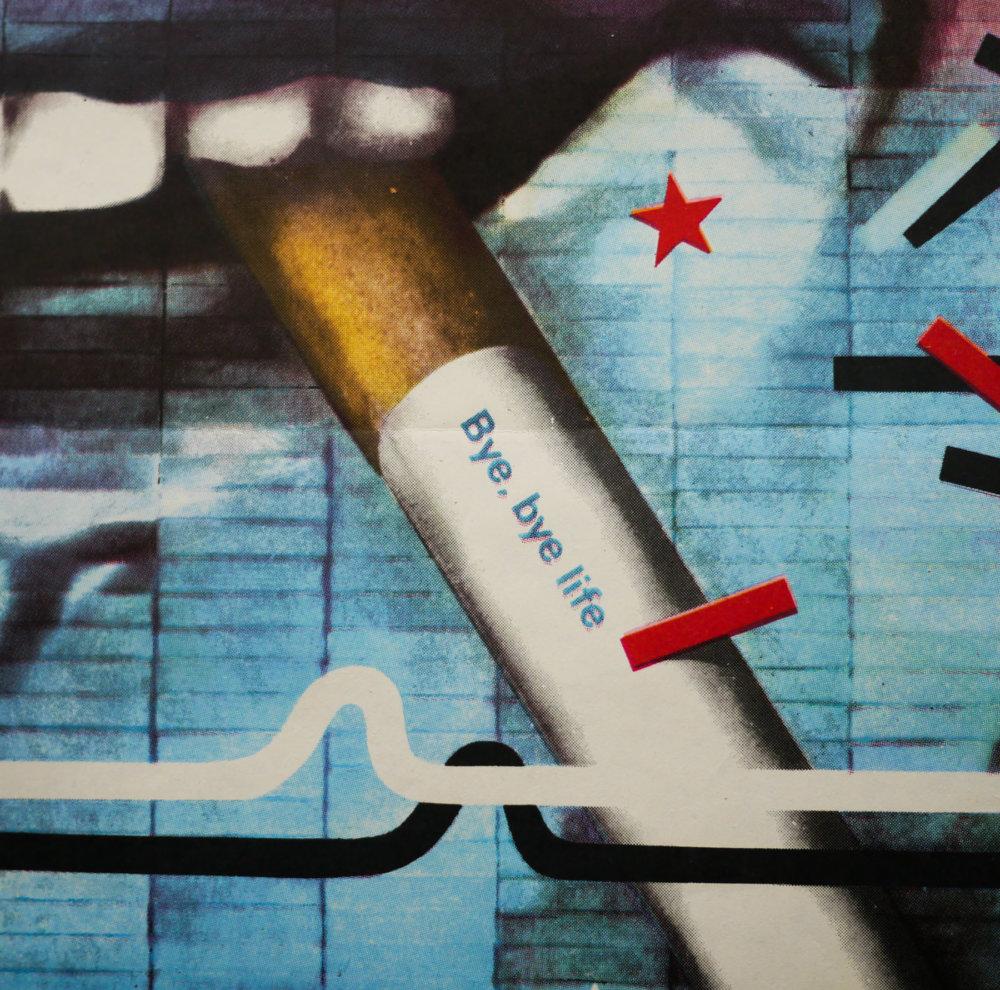 Title
AKA

--
Year of Film
Director
Starring
Origin of Film
Type of Poster
Style of Poster

--
Origin of Poster
Year of Poster
Size (inches)

26 5/16" x 37 4/16"
SS or DS

SS
Tagline

--
This Polish B1 poster for All that Jazz (1979) was designed and illustrated by Leszek and Jadwiga Drzewinscy. The film itself was directed by the late Bob Fosse who was a man of many talents, being a dancer, choreographer, theatre and film director, screenwriter and actor. Fosse won multiple awards for his choreography of musicals but also found success as a director of films, including Cabaret (1972), starring Liza Minelli. Arguably his most famous project as choreographer is the musical Chicago which was first produced in 1975 and has been running ever since. It's currently the second-longest running musical behind Phantom of the Opera.
All that Jazz is a semi-autobiographical film which was written by Fosse in response to a real-life incident that happened a few years earlier. Whilst planning for the first performance of Chicago, he was also directing and editing a film based on the life of comedian Lenny Bruce, released as Lenny (1974). Due to the physical stresses of such a workload, Fosse suffered a heart attack that almost killed him. Roy Scheider (in arguably a career-best performance) stars as Joe Gideon, a Fosse facsimile who is balancing the production of a new musical with the preparation of a film based on a fictional comedian.
To add to the madness Gideon takes amphetamines, smokes constantly and sleeps with his dancers at any opportunity. He is also dealing with an ex-wife who is helping him with the production of the show, a daughter who he struggles to find time for and a despairing girlfriend, Kate Jagger (Ann Reinking). Using much-praised editing techniques, the audience gets to understand the frenzy with which Gideon lives each day. Throughout the film, he is shown conversing with a woman wearing all white, known as Angelique (Jessica Lange). It becomes clear that this is his imagination and Angelique is the angel of death, with whom he's discussing the mistakes he's made in his life.
Eventually, Gideon's health worsens and he's admitted to hospital. When his film is released without his final say so, he suffers a massive heart attack and is rushed to have open heart surgery. With scenes from the operation intercut, a series of incredible musical numbers referencing events from his life are staged in his imagination as he battles to stay alive. The film was received well by critics and audiences alike. Director Stanley Kubrick is reported to have said that it was the "best film I think I have ever seen" when he watched it upon release.
I've been unable to find out much about Leszek and Jadwiga Drzewinscy, including whether they're siblings or a married couple. If anyone can shed any light please get in touch. I did find this gallery of other posters that they worked on, including one for The Blues Brothers (1980). Emovieposters has sold a few posters featuring their artwork too. There's a clear theme of close-ups of character's faces.