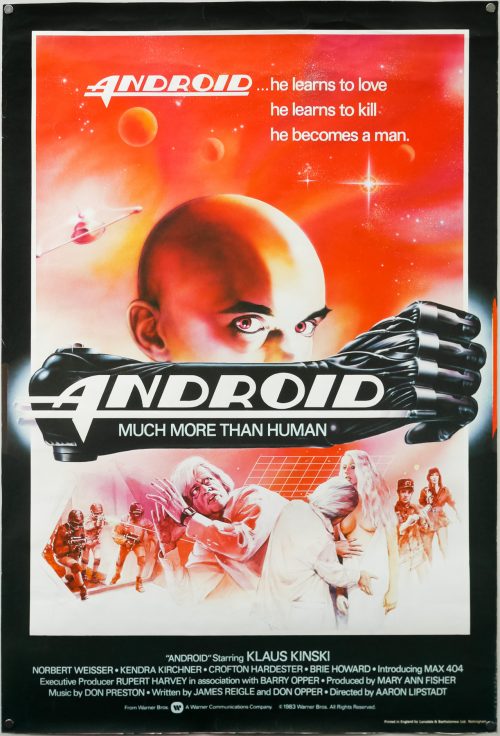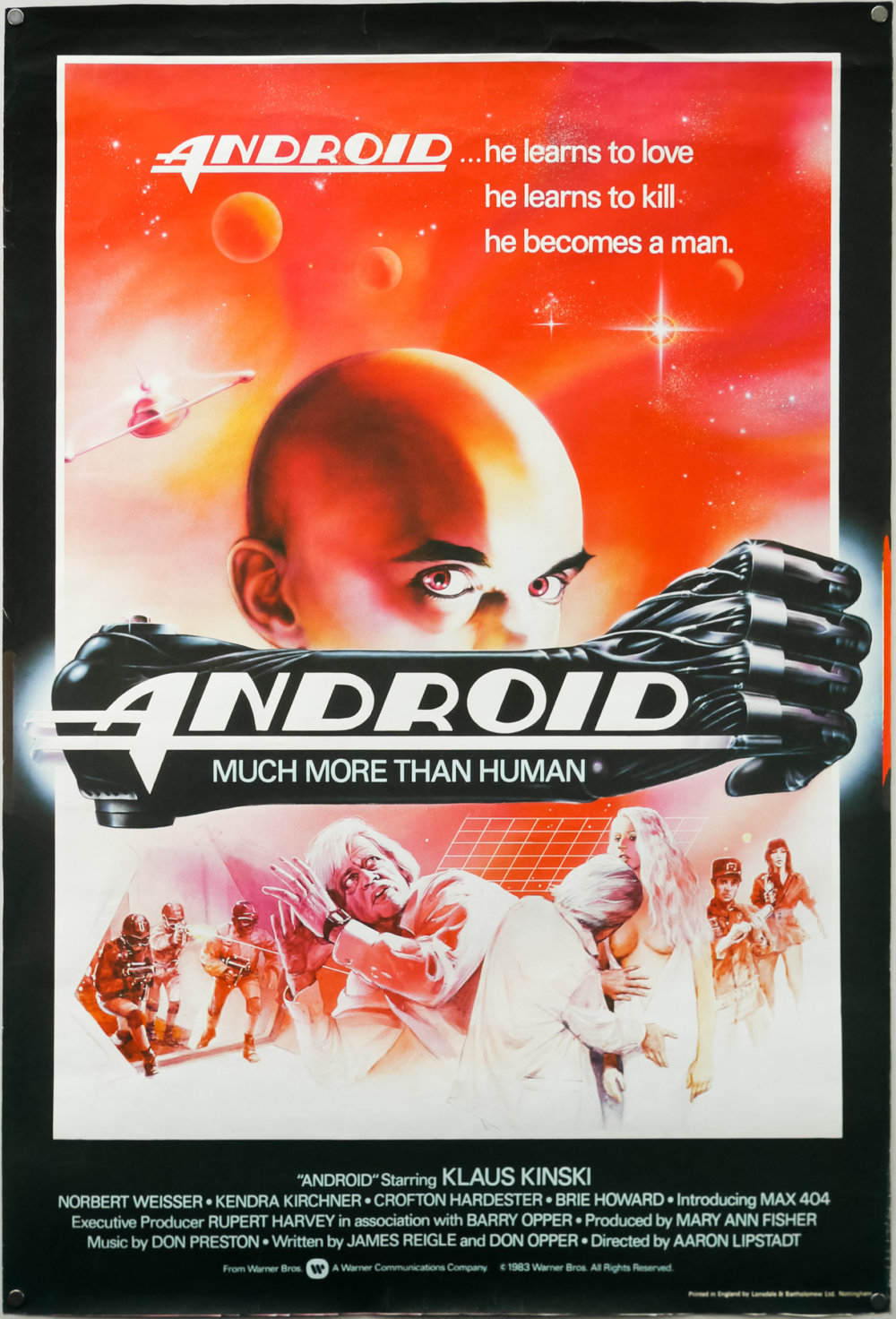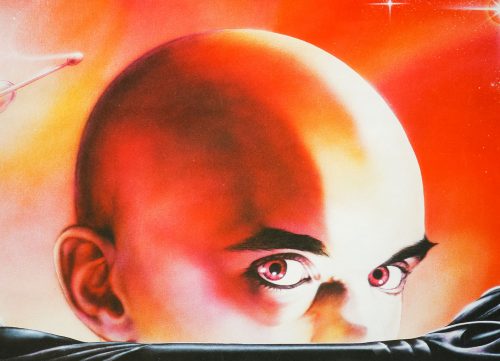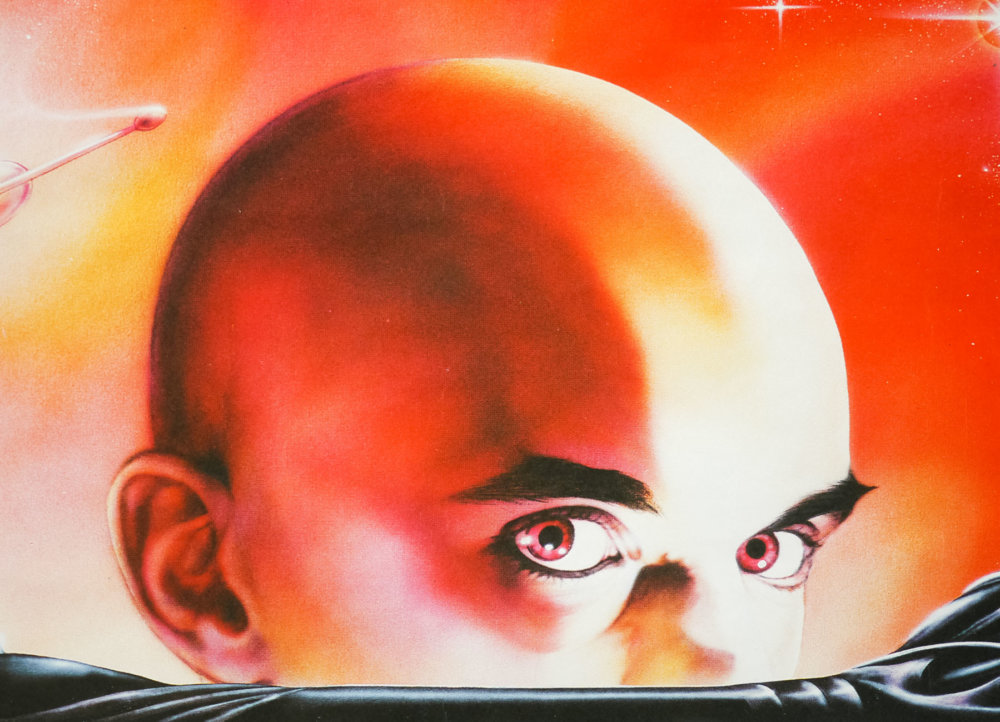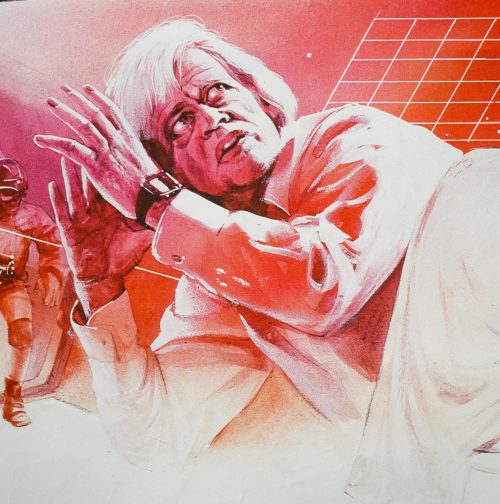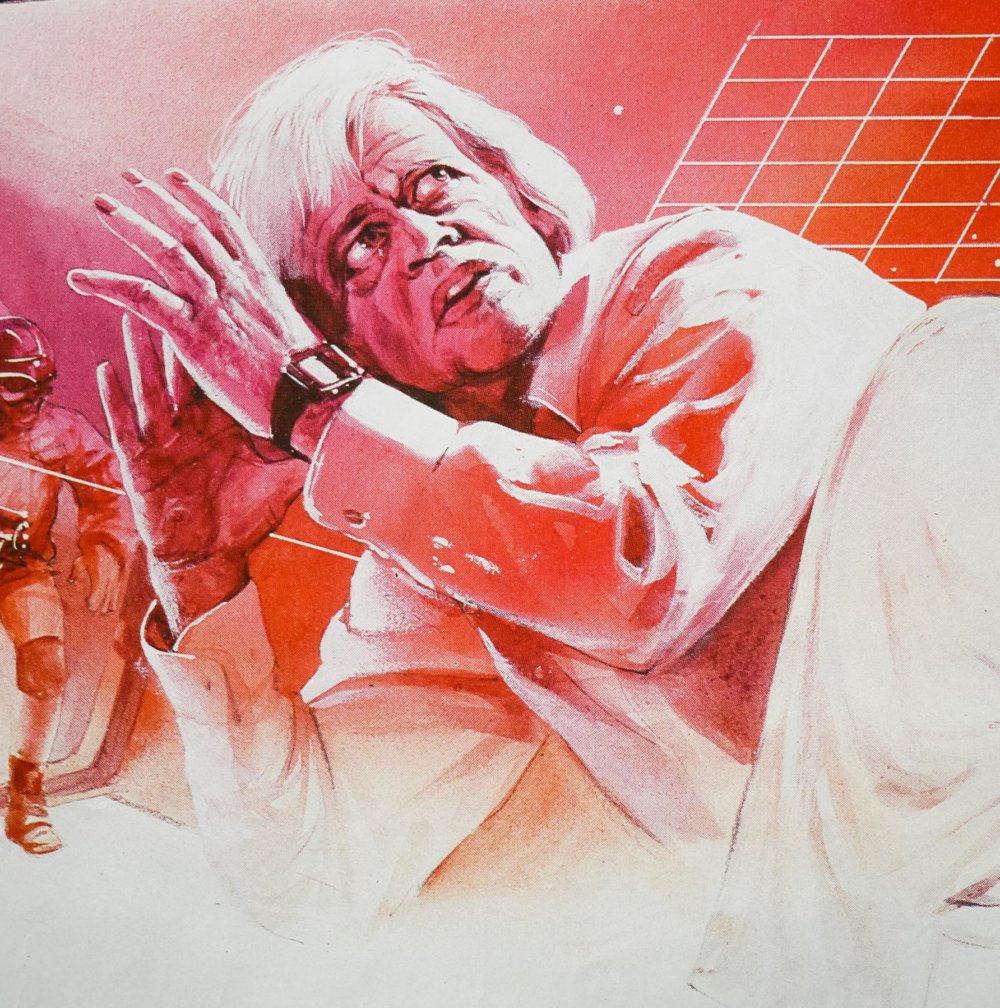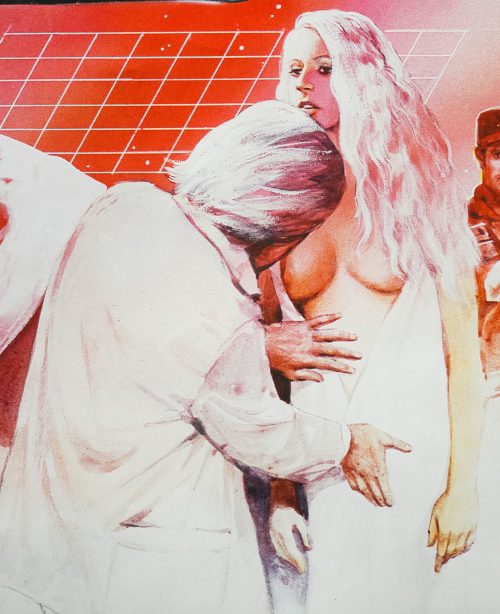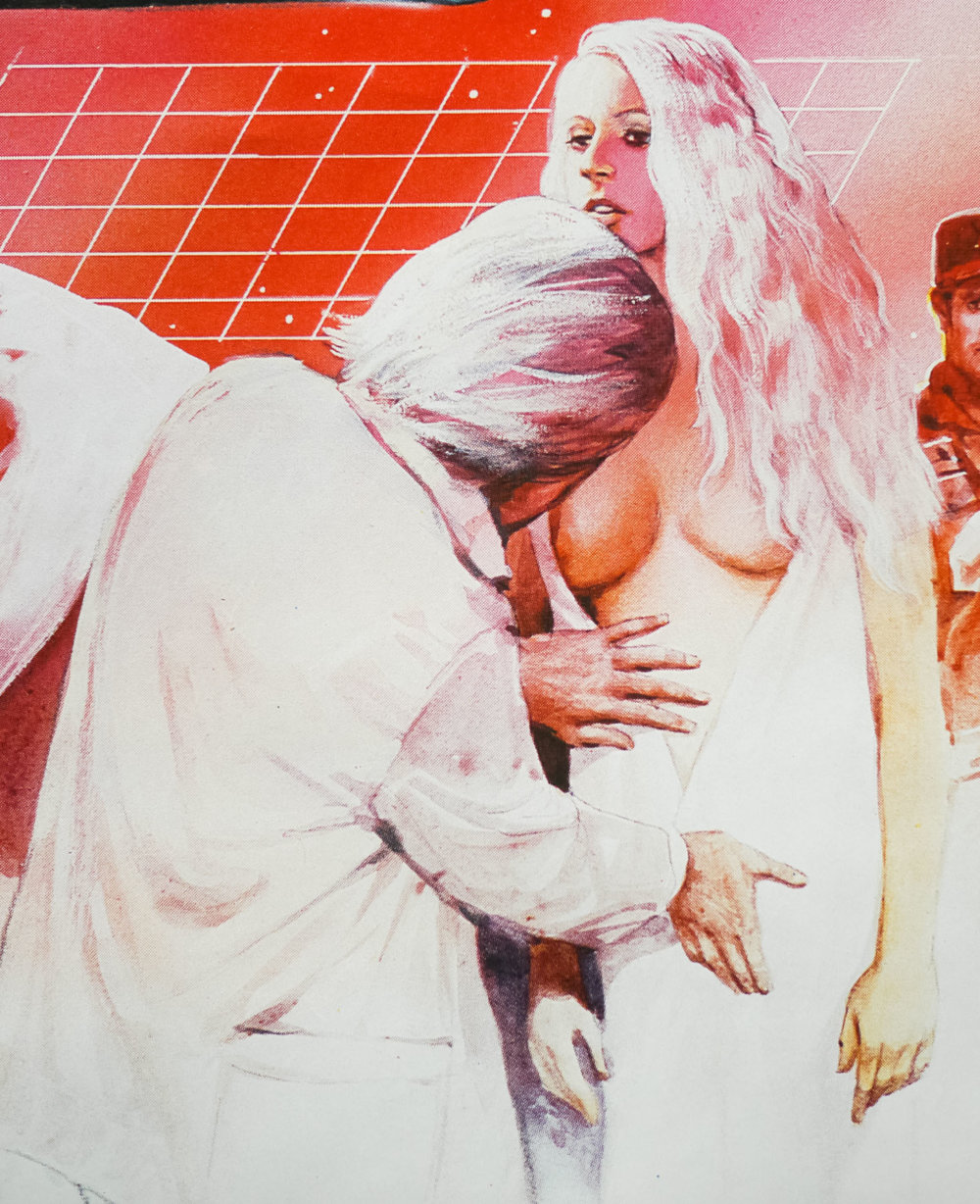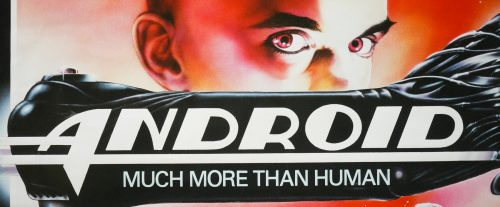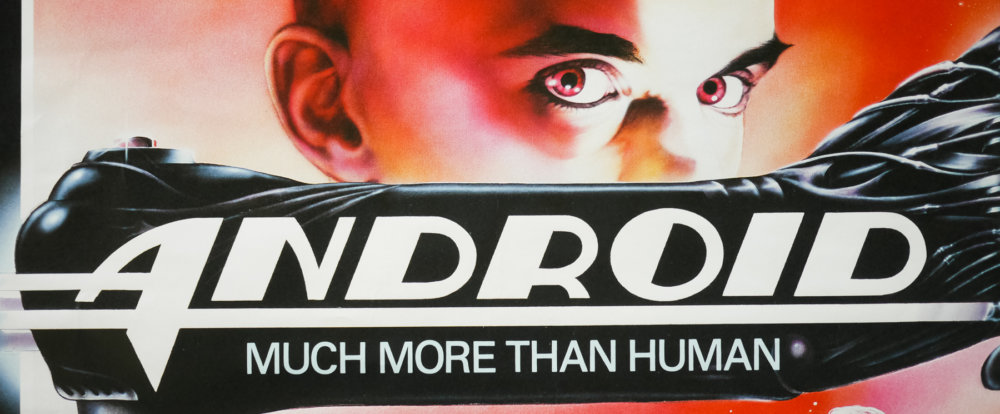 Title
AKA

--
Year of Film
Director
Origin of Film
Genre(s) of Film
Type of Poster
Style of Poster

--
Origin of Poster
Year of Poster
Designer
Size (inches)

27 10/16" x 40.5"
SS or DS

SS
Tagline

...he learns to love. he learns to kill. he becomes a man. | much more than human
This is the scarce UK one sheet for the release of the 1982 sci-fi film Android, starring the infamous German actor Klaus Kinski. Set in 2036 aboard a remote space station, Kinski stars as a scientist named Dr. Daniel who lives alone except for the company of a human-looking android assistant named Max 404 (Don Keith Opper). It is revealed that androids have become outlawed on earth thanks to an incident referred to as the 'Munich Revolution', and Dr Daniel and Max are performing illegal research into their development.
Max has started showing signs of insubordination and has developed an interest in sex and reproduction, which has worried Dr Daniel and triggered him to develop what he hopes will be a better android, and which just happens to be in the form of a beautiful blonde woman. Life onboard the space station is interrupted by the arrival of a hijacked prison ship with a trio of escaped convicts, including a female convict called Maggie (Brie Howard), who Max allows onboard much to the doctor's consternation. Max quickly becomes infatuated with Maggie and a dangerous situation develops between the convicts and Dr Daniel, which becomes even more dangerous when galactic police trace the convicts back to the station. The ending has a neat twist which I won't spoil here.
The artwork is unique to the UK campaign and also featured on the quad (centred with a crimson background to the left and right). It was put together by the British designer and artist Tom Beauvais whom I interviewed in 2012 and the resultant article can be read here. Beauvais designed the poster and illustrated the figures at the bottom, whilst one of his colleagues, an illustrator named Keith Fowles, used an airbrush to paint the head, background and arm.
Below is the excerpt from the interview with Tom Beauvais in which he mentions his work on this poster:
———————–
You also worked on a poster for the science-fiction film Android [1982]?
Yes, that was actually in conjunction with a chap called Keith Fowles who used to work with us. He was very skilled with an airbrush and he modelled up the head of the main character, as well as the arm and the background. I then painted in the figures along the bottom.
————————
To see the other posters designed and/or illustrated by Tom Beauvais that are in the Film on Paper collection click here.