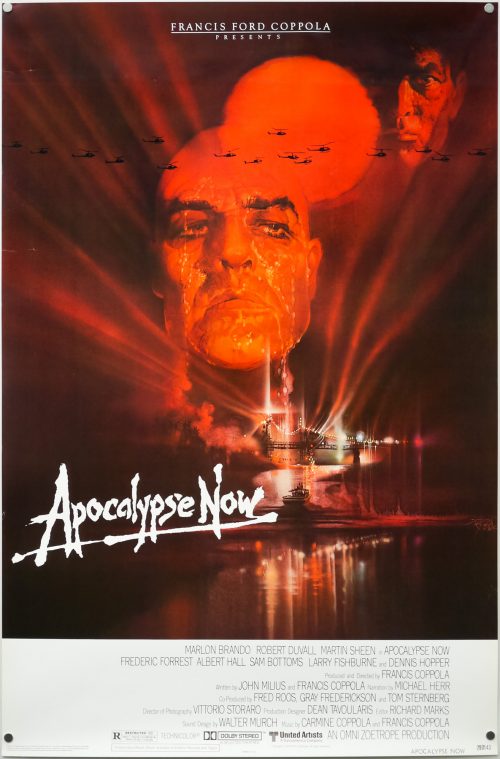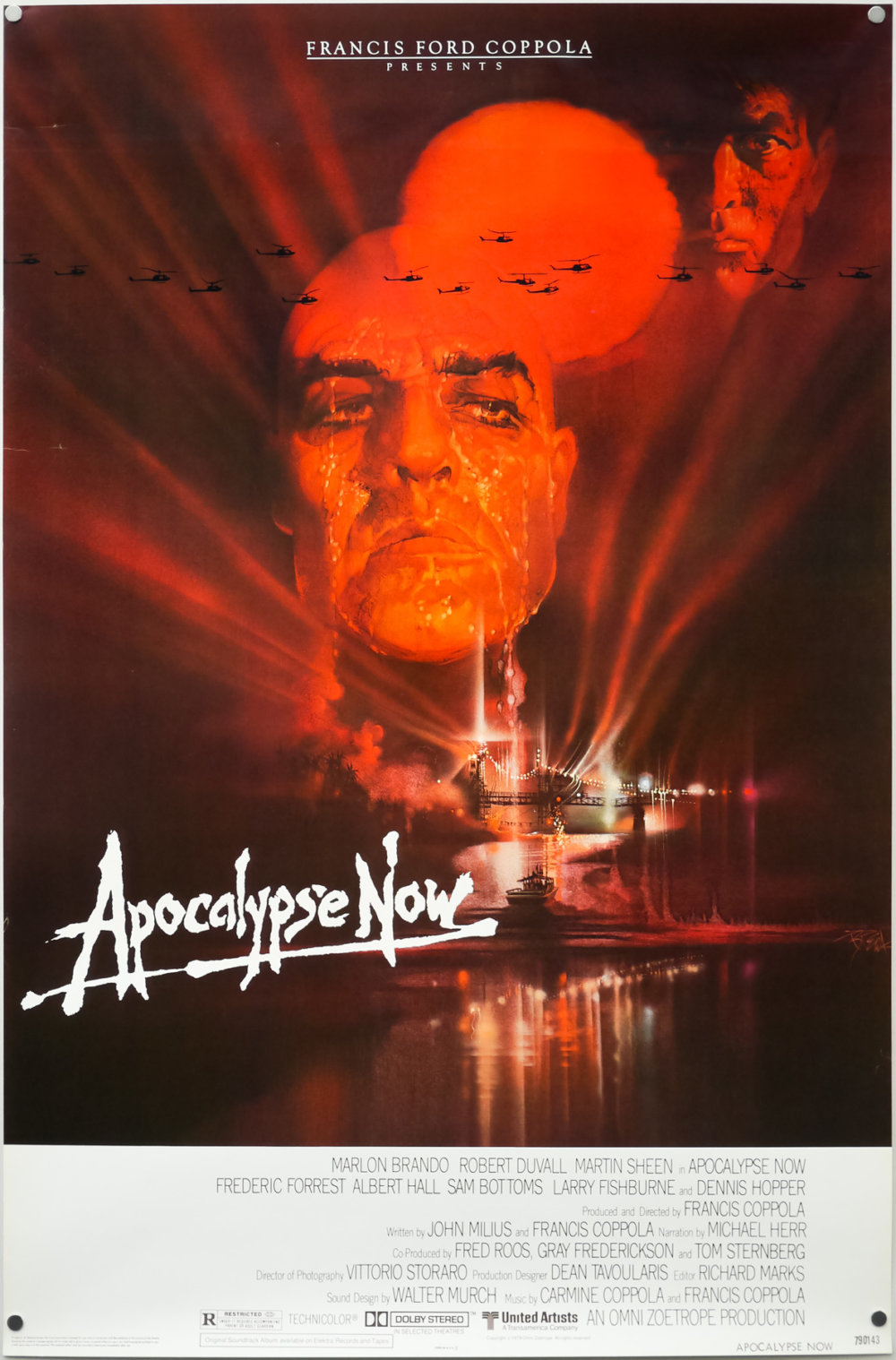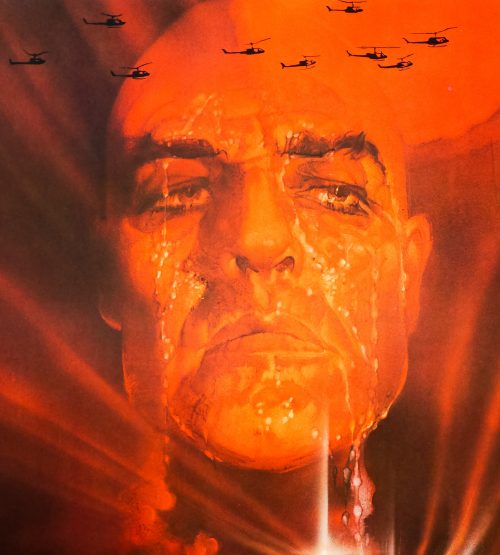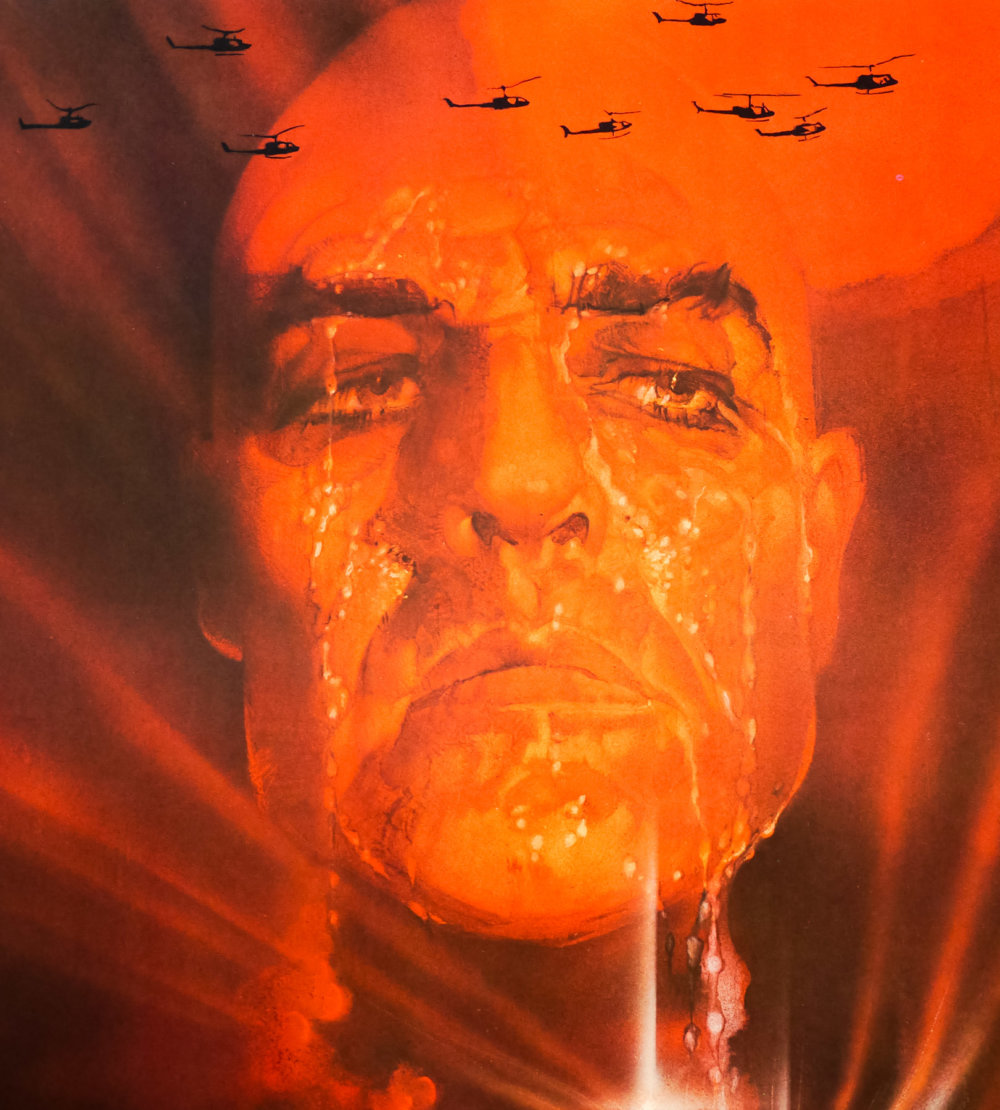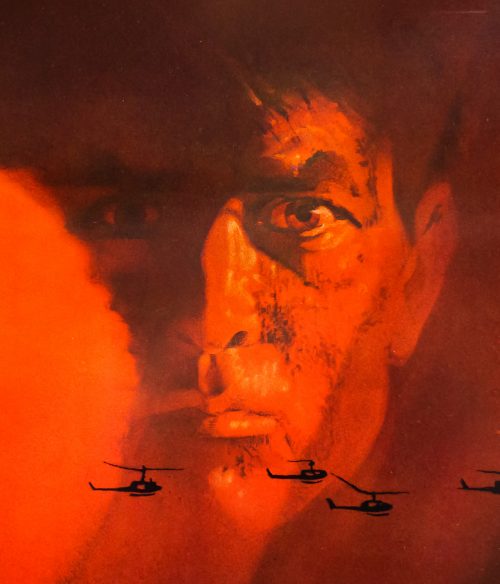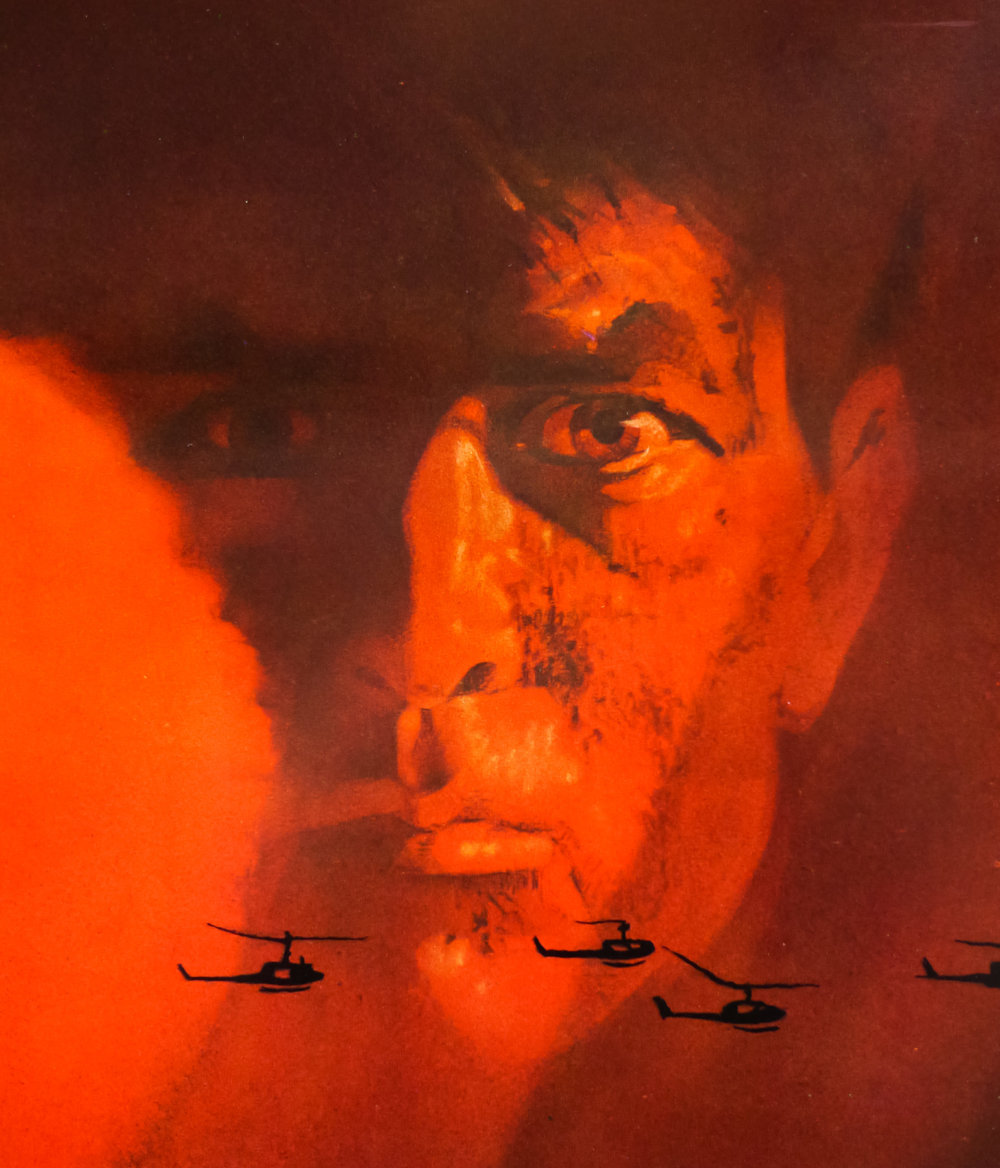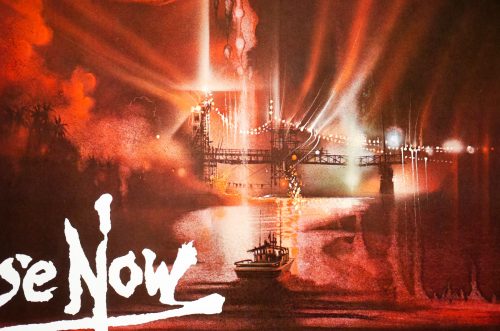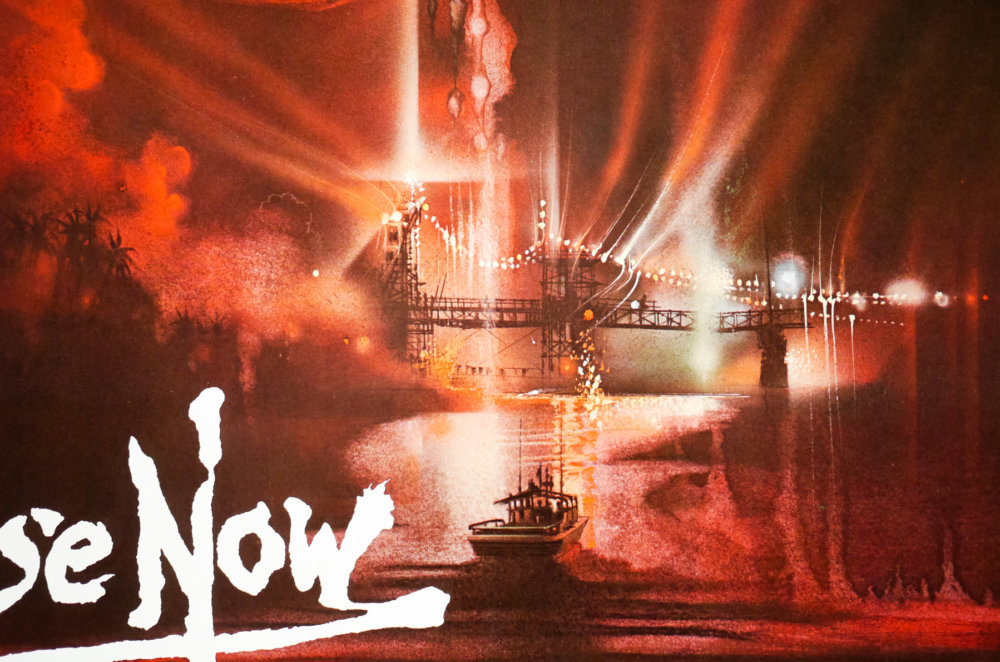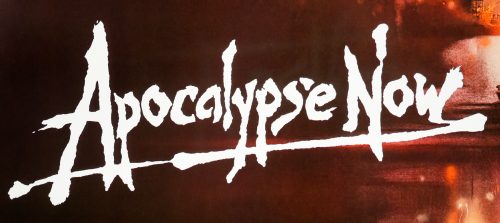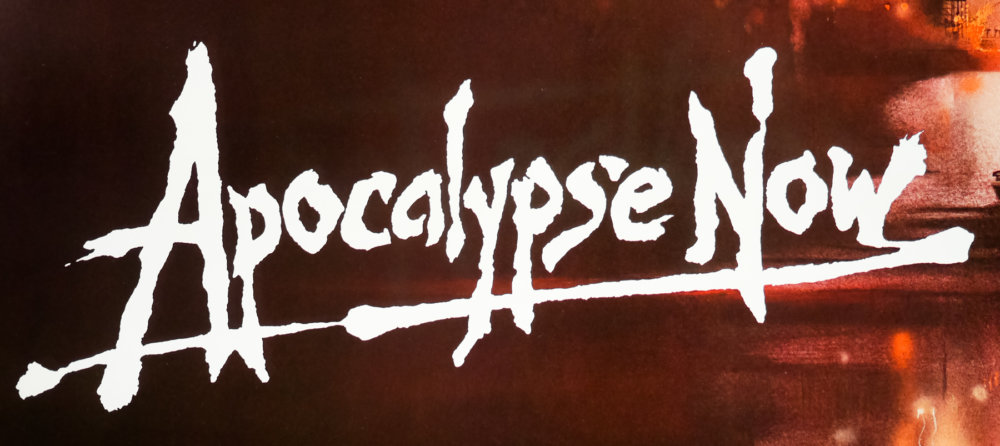 Title
AKA

--
Year of Film
Director
Starring
Origin of Film
Genre(s) of Film
Type of Poster
Style of Poster

--
Origin of Poster
Year of Poster
Artist
Size (inches)

27" x 41"
SS or DS

SS
NSS #

790143
Tagline

--
A classic painting by the late, great Bob Peak on this one sheet for the release of arguably the best war film ever made, Francis Ford Coppola's Apocalypse Now. Set during America's war in Vietnam, the film follows Martin Sheen's US Army Army and special forces veteran Benjamin Willard as he journeys up the dangerous Nung River and deeper into the jungle in the search of the rogue Special Forces Colonel Walter E. Kurtz (Marlon Brando in an unforgettable role). Willard is told that an insane Kurtz has gathered together an army of indigenous fighters inside neutral Cambodia and that he must 'terminate with extreme prejudice'. After landing at the mouth of the river in a spectacular sequence in which Colonel Kilgore (Robert Duvall) first attacks an enemy village from helicopters whilst blasting Wagner's Ride of the Valkyries from loudspeakers, then orders some of his men to surf despite the fact that mortar shells continue to land all around them, Willard  joins the crew of a Navy PBR boat that transports him on his fateful journey up river.
Apocalypse Now is famous for its fraught production in which the shoot went over time and over budget, sets were destroyed by storms, Martin Sheen suffered a heart attack and other woes that caused Coppola to famously say, "We had access to too much money, too much equipment, and little by little we went insane", and "My film is not about Vietnam, it is Vietnam". The director's wife Eleanor helped to put together the acclaimed documentary of the troubled production called Hearts of Darkness: A Filmmaker's Apocalypse, which is an essential watch for fans of the film. Despite the production woes, the film was a huge critical and commercial success, with its cultural impact undeniable.
Master movie poster artist Bob Peak was asked to create a series of paintings to sell the film and he worked in conjunction with art directors Murray Smith and Don Smolen from the boutique poster agency Smolen, Smith and Connolly, based in New York City. Two of Peak's paintings were used in North America, with an image of the Nung River on the teaser poster and then this superb portrait of Brando as Kurtz with a menacing looking Sheen behind him was the final poster. Both of those images were used around the world to sell the film. German cinemas also saw this stunning image of Kurtz that was painted by Peak and used exclusively in that country.
Bob Peak was born in 1927 in Denver, Colorado and grew up in Wichita, Kansas before heading off to serve in the military during the Korean War. Upon his return Peak enrolled in the Los Angeles-based Art Center College of Design where he began to hone his craft as an artist, moving to New York after graduation where he began his career as a commercial illustrator, first working on a campaign for Old Hickory Whiskey. For the next few years the artist worked on a string of successful advertising campaigns, magazine editorials and more, but it was when United Artists hired Peak to work on their campaign for the release of West Side Story in 1961 that he began what would prove to be a fruitful and almost unrivalled career in film poster creation.
Peak's immediately recognisable style was soon much in demand and his painting appeared on posters for films such as My Fair Lady (1964) and Camelot (1967), but it was his work in the area of sci-fi and fantasy for which Peak is perhaps best known, with the iconic design for the first Superman film (1978), the classic image he created for Rollerball (1975) and the colourful poster for Star Trek: The Motion Picture (1979), amongst several classics of the genre he was responsible for. His paintings for Apocalypse Now, however, arguably saw the artist working at the top of his game and in the recently published must-own book The Art of Bob Peak (put together by one of his sons), he is quoted as saying, "Of all my movie work, it is my work on Apocalypse Now that I am most proud of."
To see the other posters in the Film on Paper collection that were painted by Bob Peak click here.