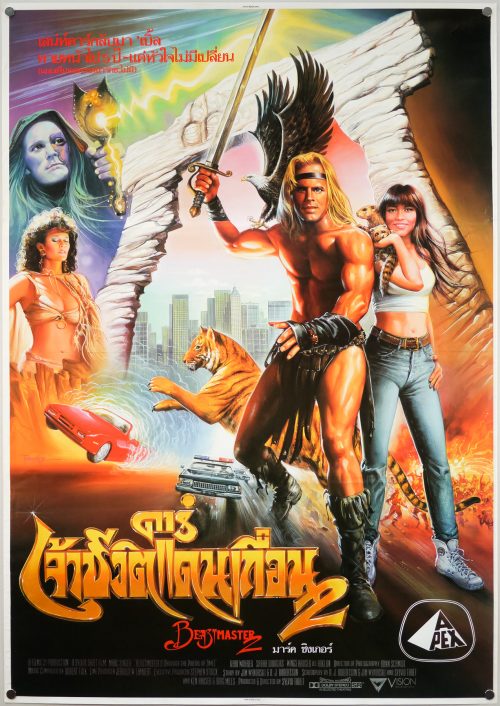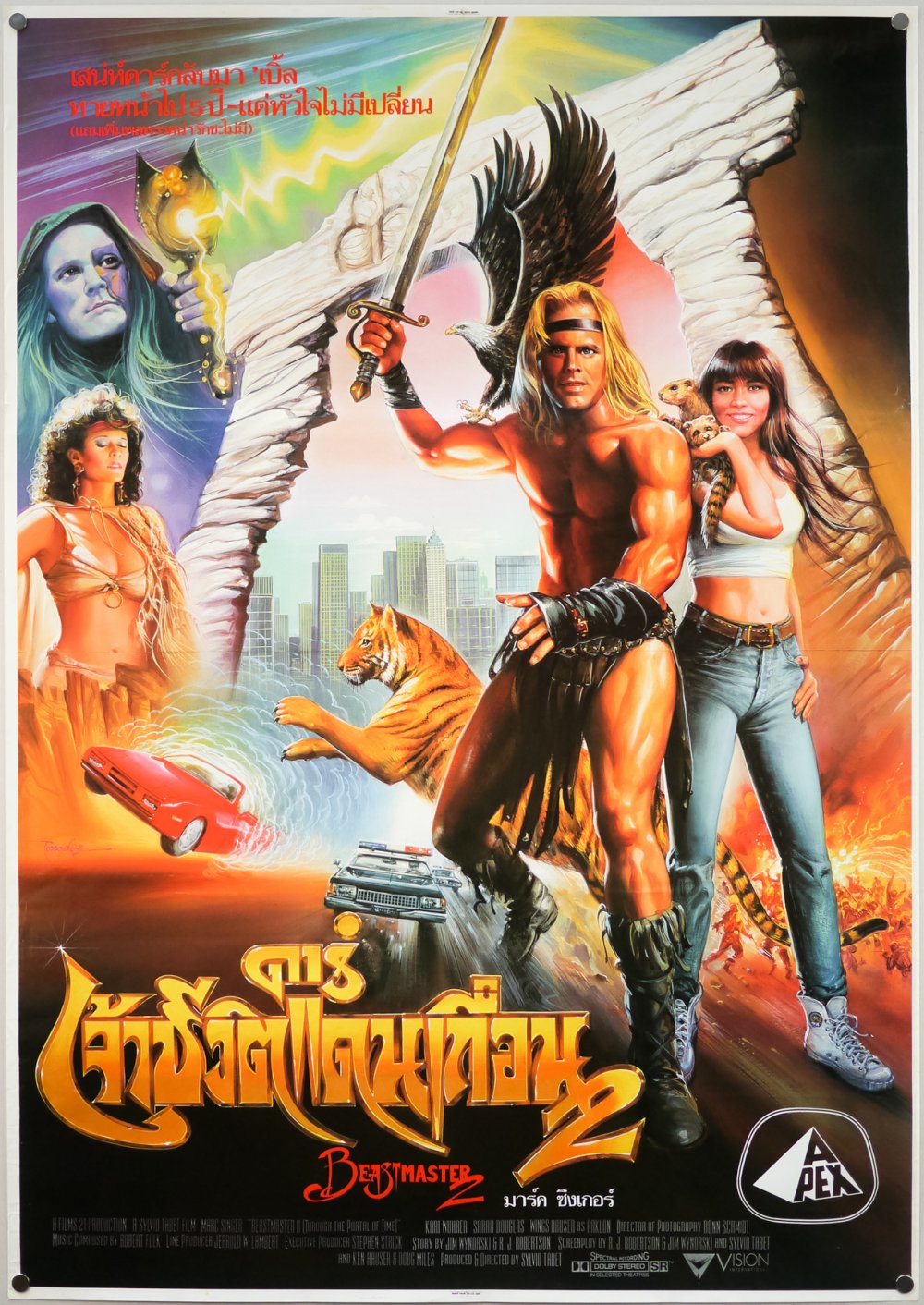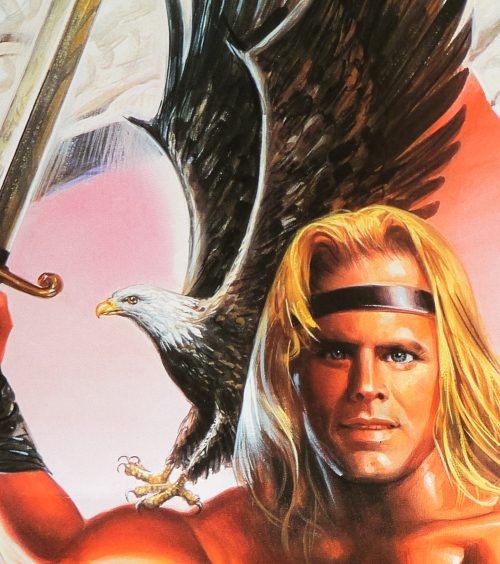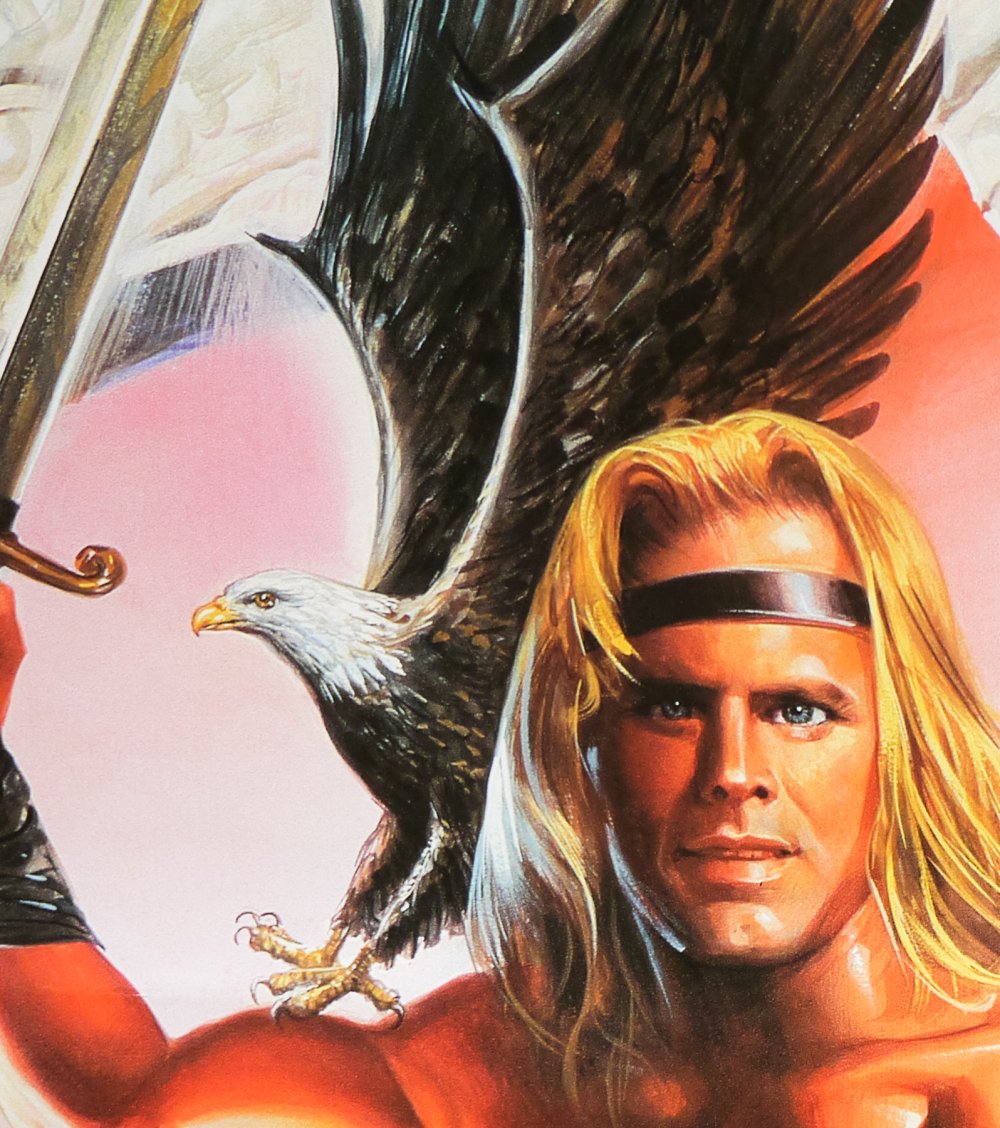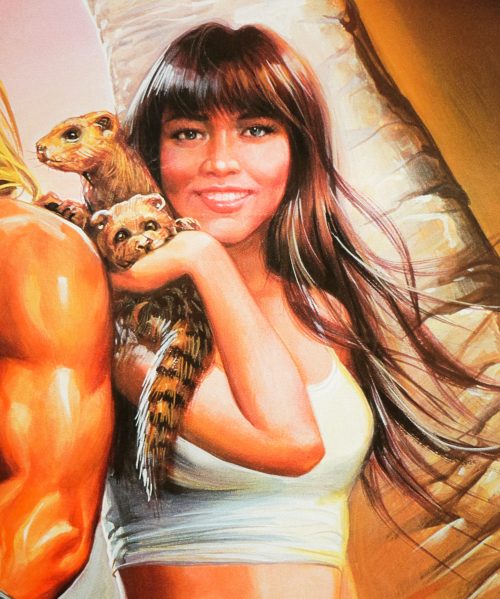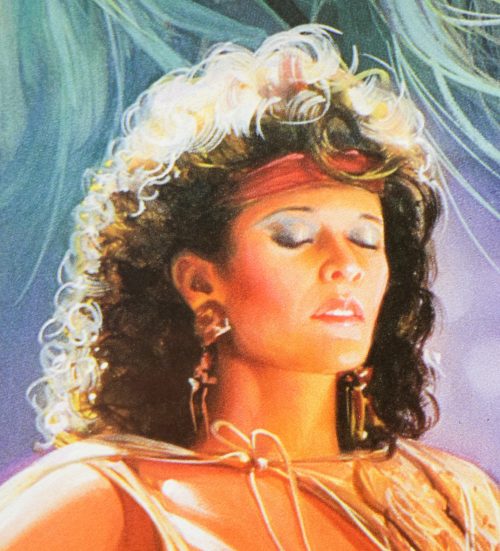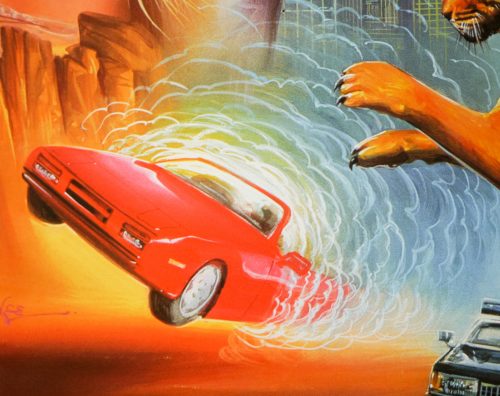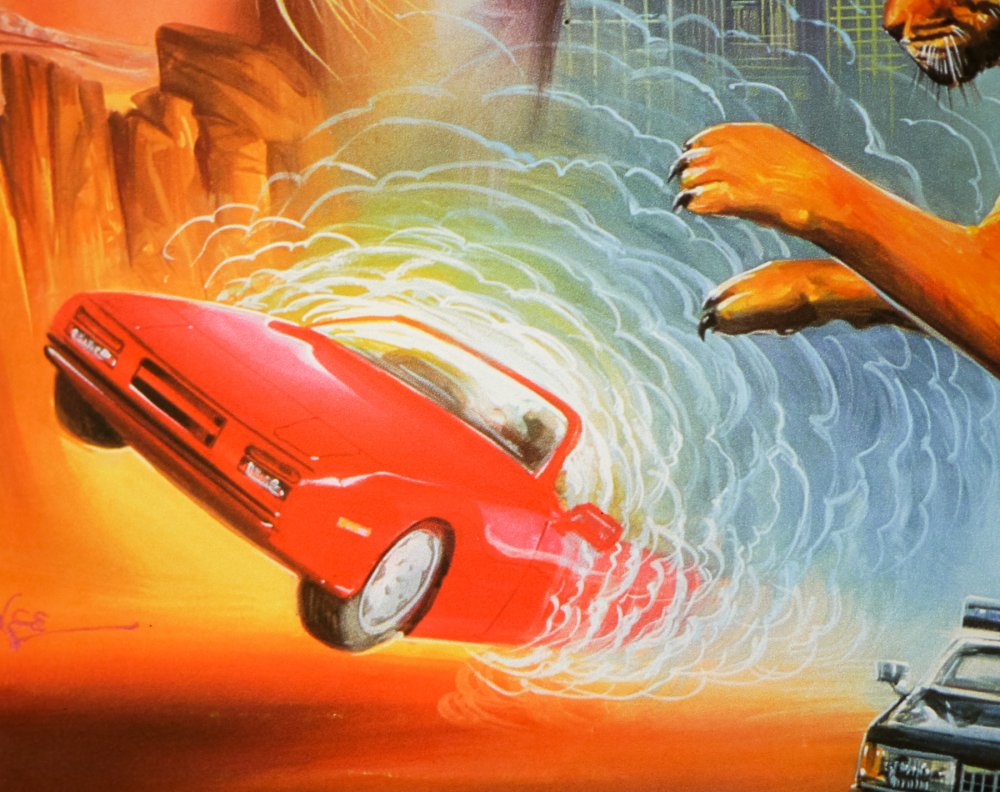 Title
AKA

Beastmaster 2: Through the Portal of Time (International alt. title)
Year of Film
Director
Starring
Origin of Film
Type of Poster
Style of Poster

--
Origin of Poster
Year of Poster
Designer
Artist
Size (inches)

25" x 35.5"
SS or DS

SS
Tagline

--
Colourful artwork by the artist Tongdee Panumas on this poster for the Thai release of the belated sequel to the 1982 original, Beastmaster 2. The film was directed by Sylvio Tabet who was the co-producer on the first film. The original screenwriter also returned, although judging by the number of screenwriter credits on the film's IMDb page it clearly went through multiple re-writes before making it to the screen. The only member of the first film's cast to return was Marc Singer who plays the titular character, also known as Dar. The plot is described thusly on Wikipedia:
Dar, the Beastmaster, is back and now he has to deal with his half-brother, Arklon (Wings Hauser), and a sorceress named Lyranna (Sarah Douglas) who have escaped to present day Los Angeles. Despite the name, the movie is not about traveling through a time portal, but traveling through a portal to a parallel universe that 1991 Earth exists in. Dar and his animal companions, Ruh, Kodo, Podo and Sharak, must follow them through the portal and stop them from obtaining a neutron bomb. During his visit, Dar meets a rich girl named Jackie Trent (Kari Wuhrer) and they become friends.
The film was roundly panned by critics and largely ignored by audiences on its release. Today it's considered to be one of the worst sequels ever made. The handful of reviews on IMDb are largely unforgiving, for example:
If you are ever in the mood for a truly terrible film, it would be hard to find something that could even compare to this. I have spent a lot of time watching a lot of terrible movies just for the sheer joy I get from it, and man, this is one of the worst. This movie was so bad, I had to buy the third Beastermaster online. That one wasn't as bad, which is amazing since it was straight to video.
The ending sounds unintentionally hilarious:
During the closing credits (at least in the version that hit theatres), the Beastmaster can be seen running into the sunset. This sunset is actually a painted backdrop, and after a while, you can clearly discern that the guy is actually running in place for almost two minutes as the credits roll! A perfect end to a perfect movie!
Tongdee Panumas (he signs his posters with just his first name) was an incredibly prolific Thai film poster artist during the 70s, 80s and 90s. I've been unable to find out much about him, other than that he was born in 1947, so if anyone has any more details please get in touch.
Note that the line across the centre of the poster is where the original artboards onto which Tongdee paints were joined. Thai artists apparently often struggled to find large enough canvases to paint on.