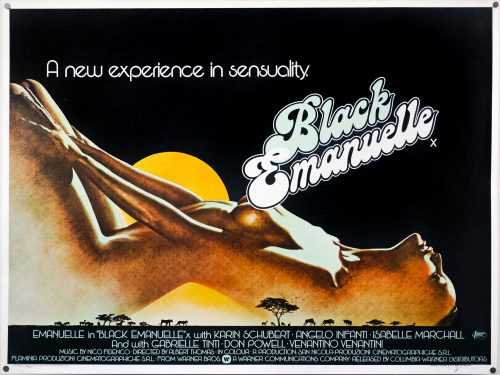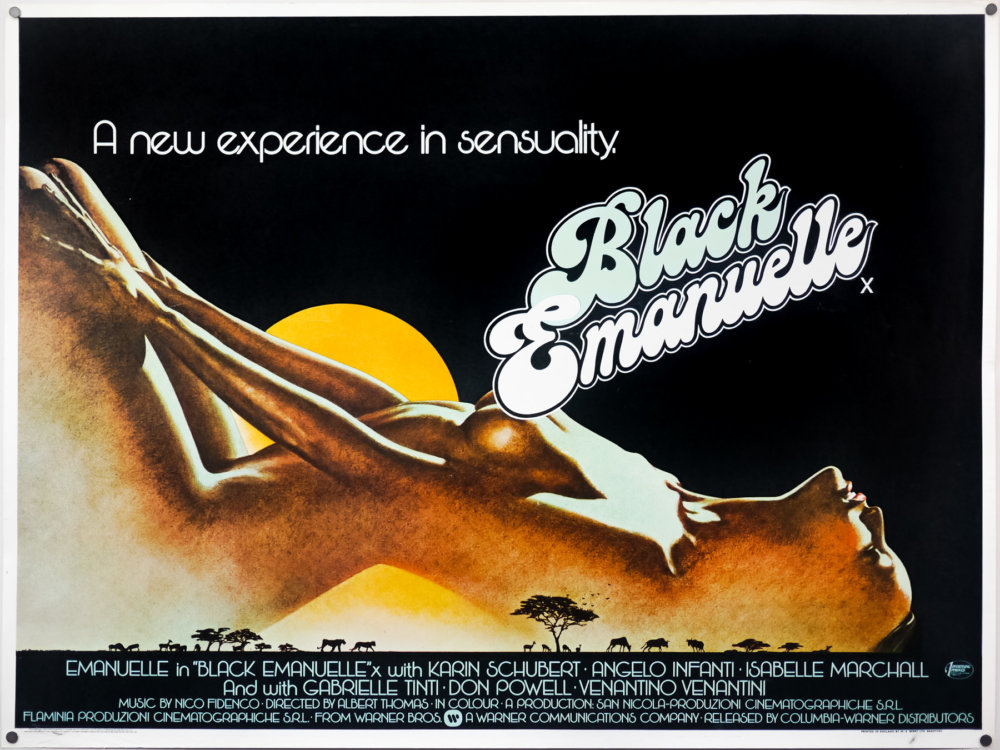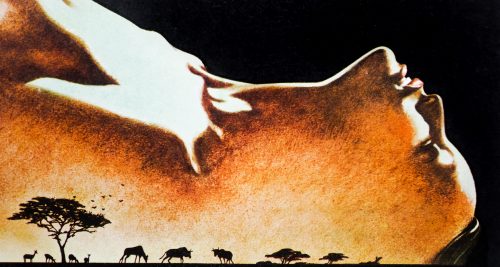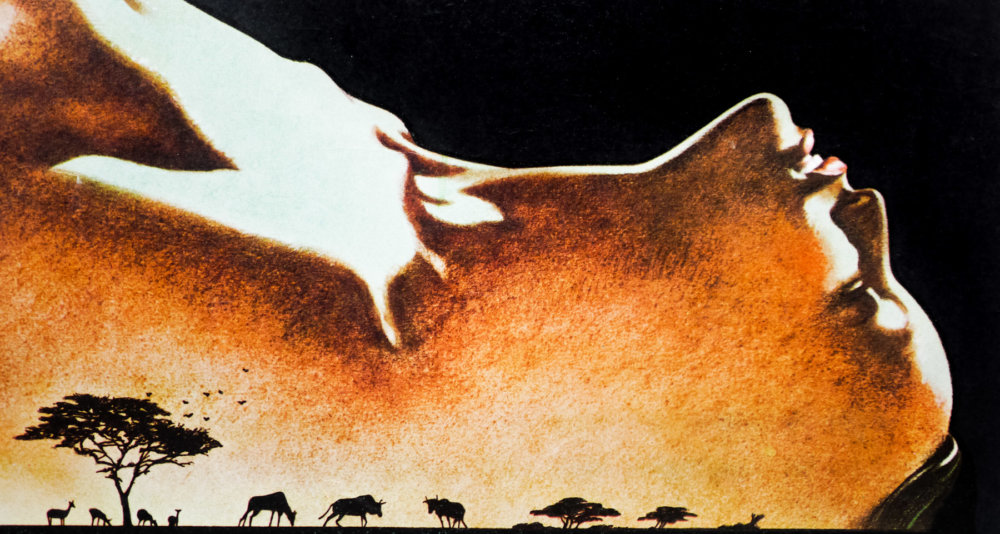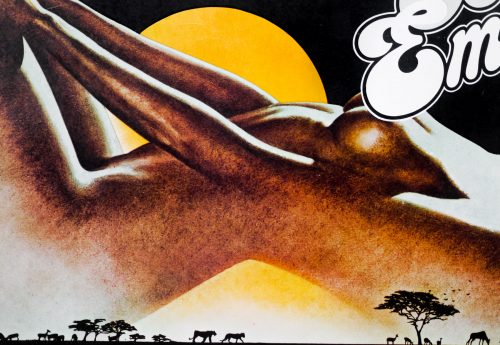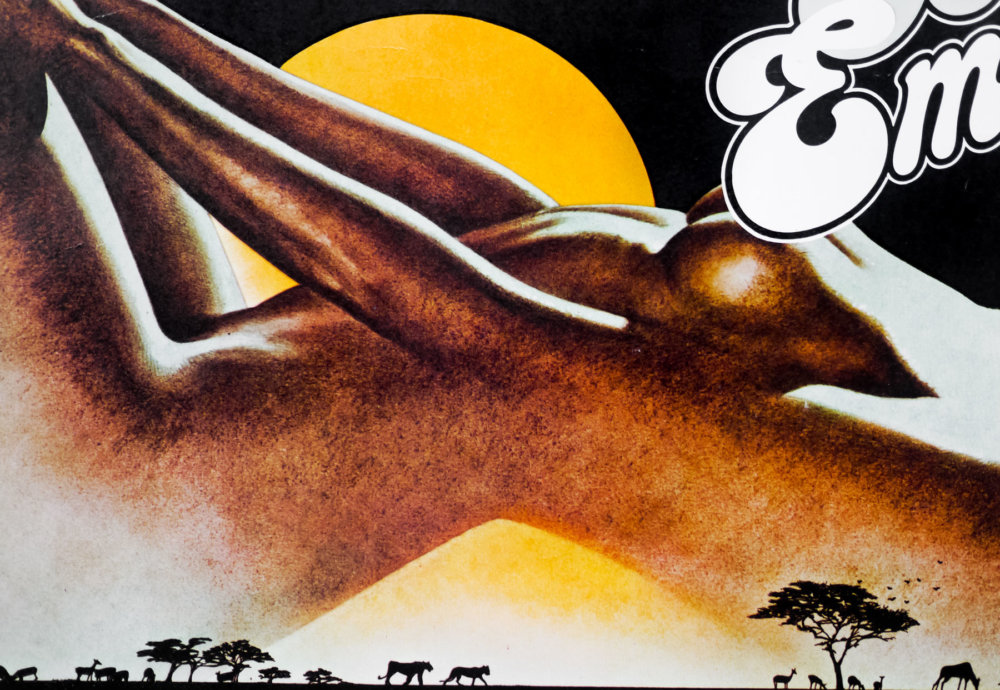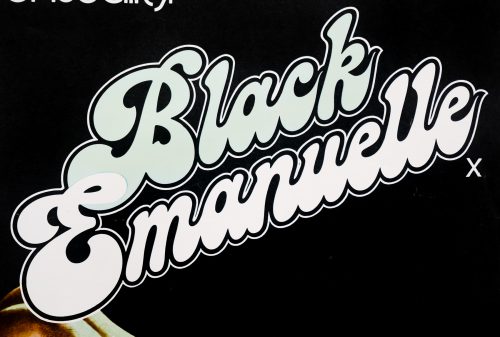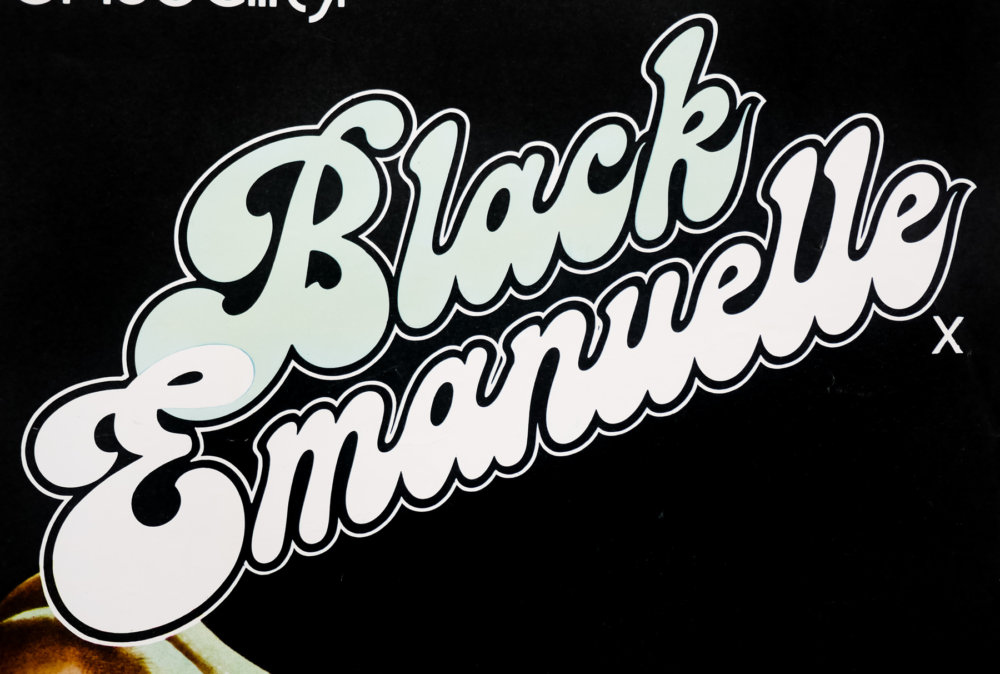 Title
AKA

Emanuelle nera (original title)
Year of Film
Director
Starring
Origin of Film
Genre(s) of Film
Type of Poster
Style of Poster

--
Origin of Poster
Year of Poster
Designer
Artist
Size (inches)

30" x 39 15/16"
SS or DS

SS
Tagline

A new experience in sensuality.
A striking design by British artist Vic Fair features on this UK quad for the release of Black Emanuelle, an Italian-Spanish softcore sexploitation by cinematographer turned director Bitto Albertini. One of the first films to cash in on the success of the internationally successful French softcore film Emmanuelle (note the dropped 'm'), which had been released a year earlier.
Indonesian-born actress Laura Gemser stars as the journalist Mae Jordan, known to her readers as Emanuelle, who travels to Africa on an assignment. Whilst staying at the house of a married couple Emanuelle begins an affair with both of them leading her to question both her sexuality and racial identity. The film was successful enough to spawn several sequels and quasi-sequels, several of which were directed by prolific Italian schlockmeister Joe D'Amato and featured Gemser.
One of the most important designer/artists ever to work on British film marketing, Vic Fair is responsible for several iconic posters, including The Man Who Fell To Earth, posters for Hammer horrors like Vampire Circus, and the withdrawn advance one sheet for A View to a Kill. Despite working on all of the posters for the British 'Confessions…' series of comedy softcore films, this quad for Black Emanuelle was one of a tiny handful of sexploitation posters that Fair worked on during his career. In 2013 I published an interview with Vic Fair and this poster was mentioned:
————————-
The poster you designed for Black Emanuelle is really striking.
Thanks, I came up with the idea of using the arch of her back as the mountain and the final touch was using the title treatment to cover her modesty. The softcore porn posters were always served quite well by working with pastels.
————————–
The interview also features an image of an early sketch painting for the poster that can be viewed here.