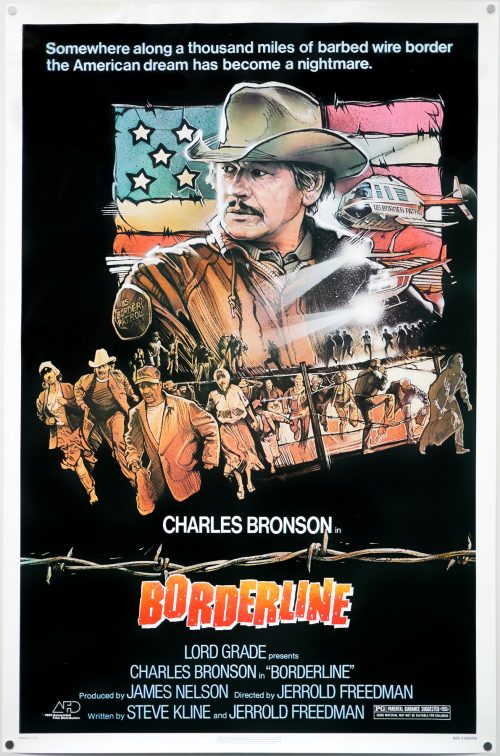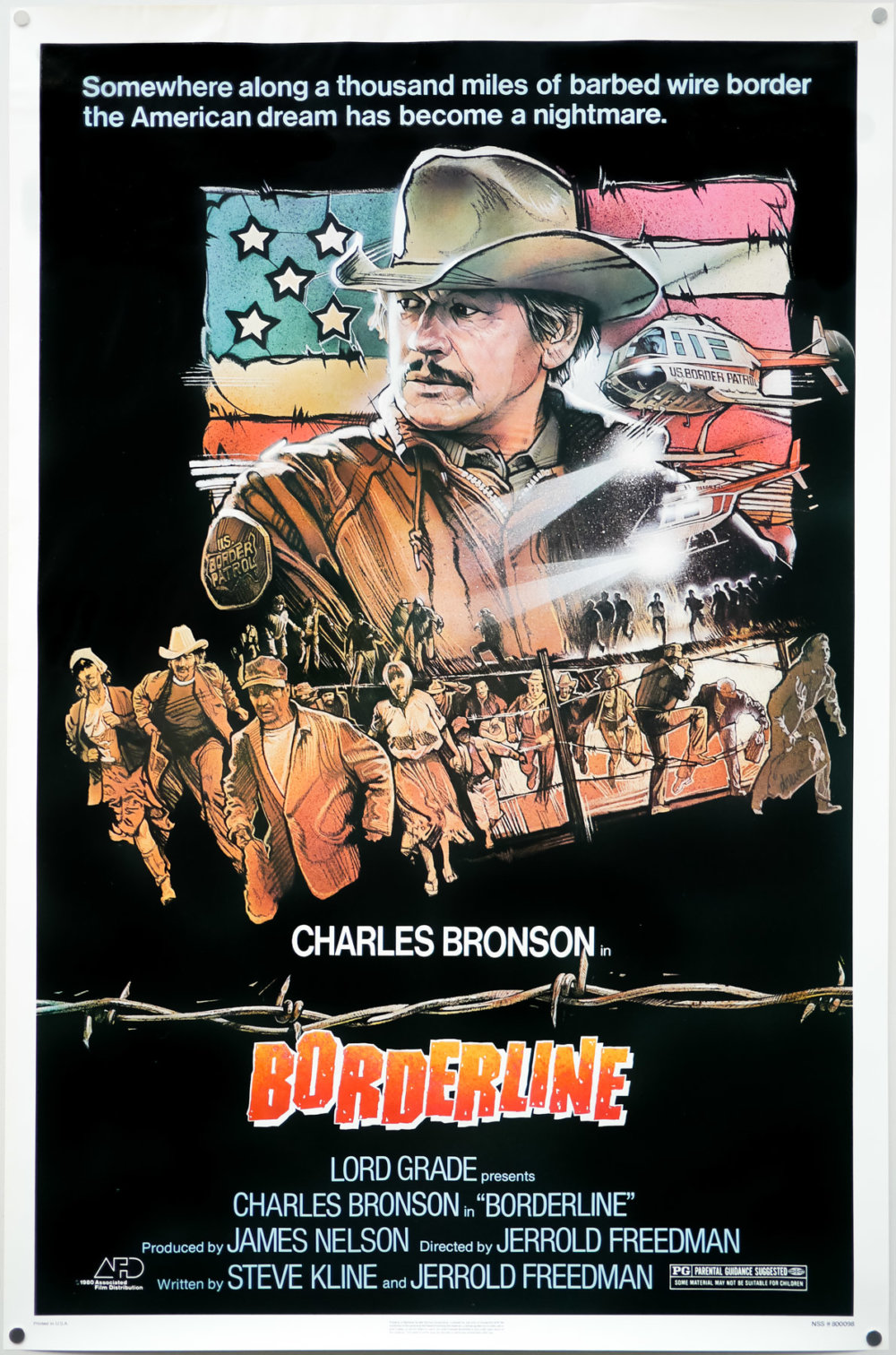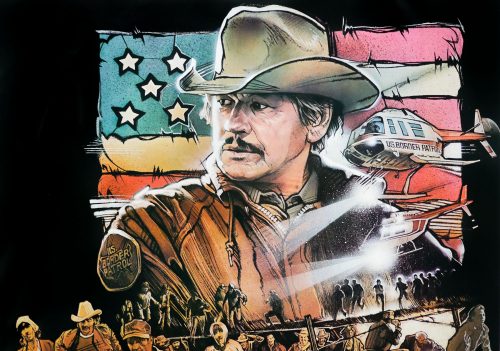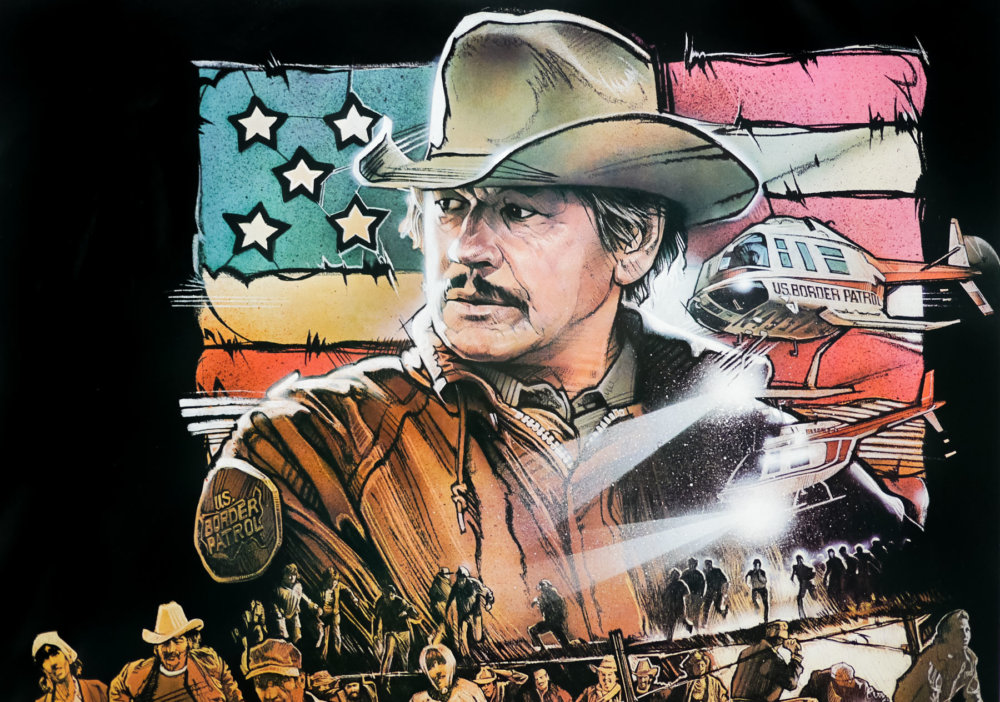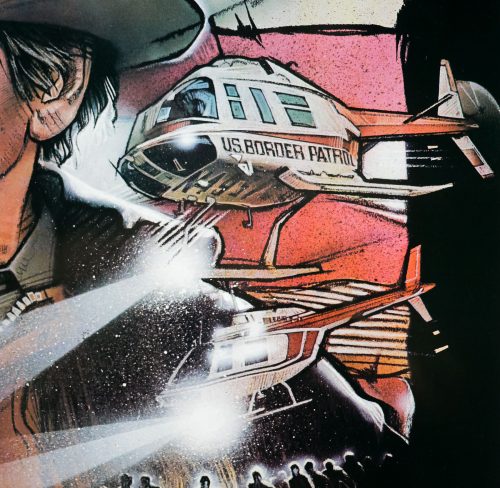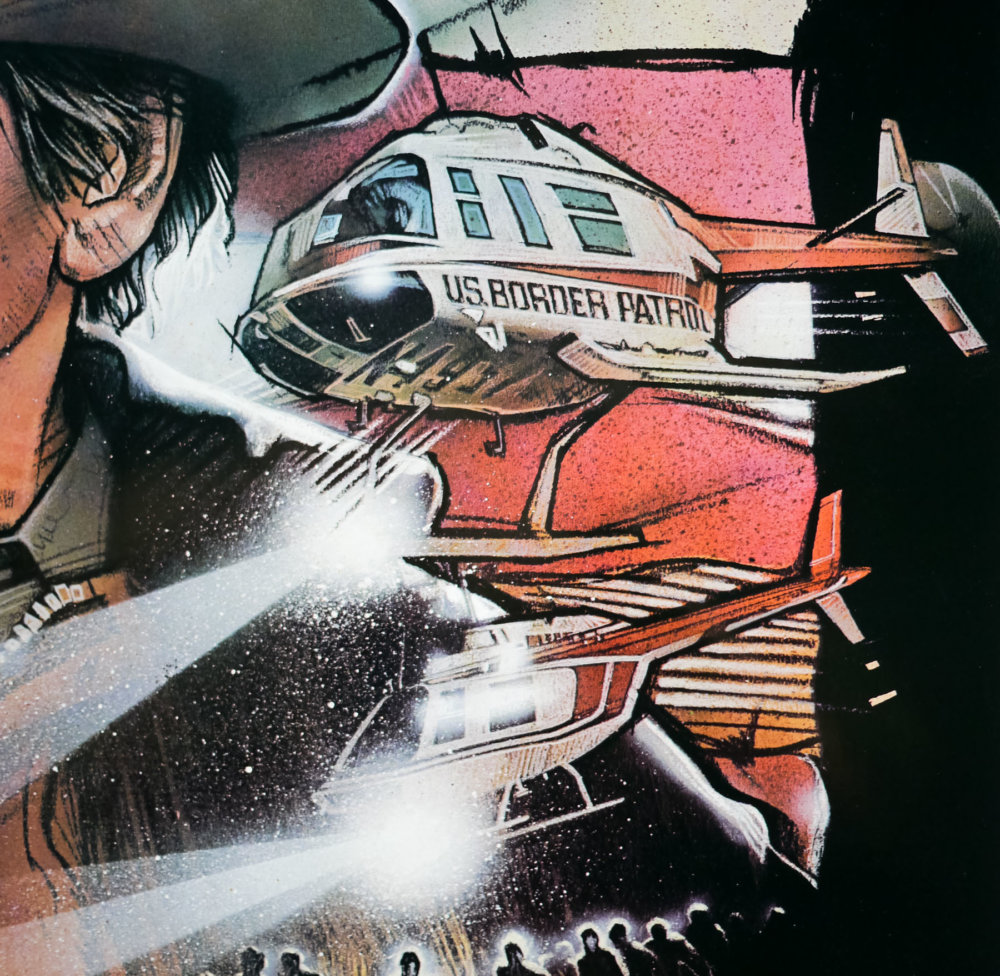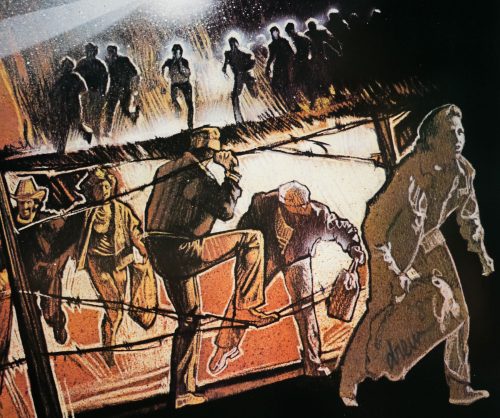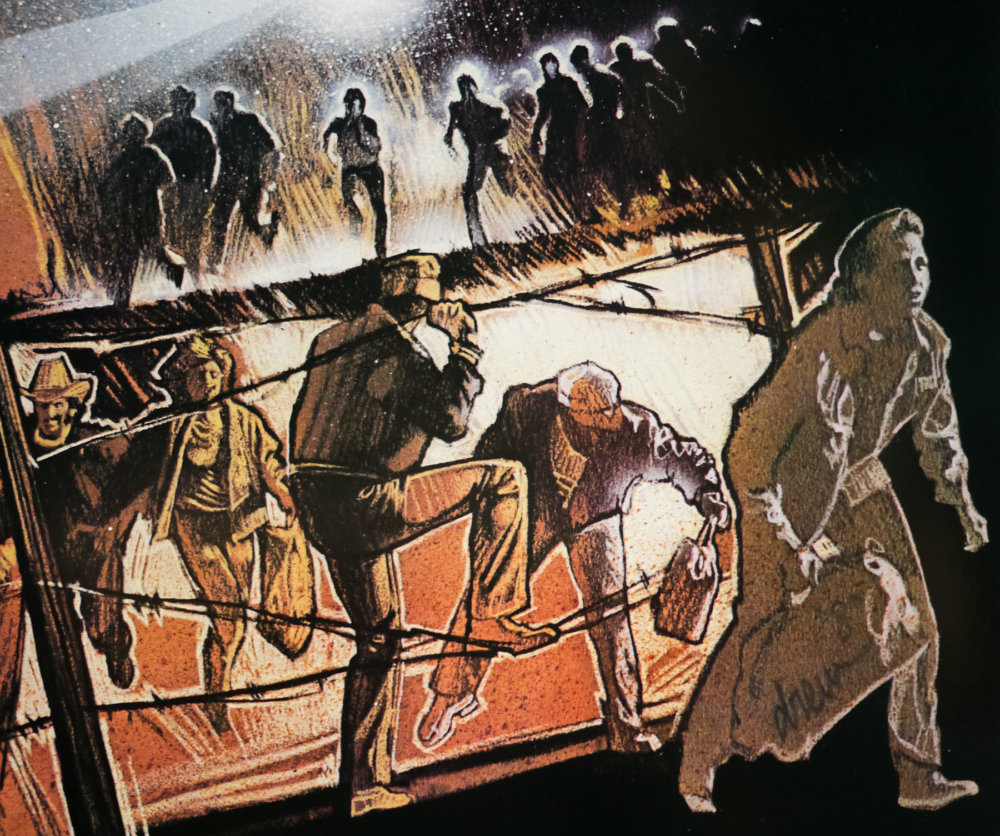 Title
AKA

--
Year of Film
Director
Starring
Origin of Film
Genre(s) of Film
Type of Poster
Style of Poster

--
Origin of Poster
Year of Poster
Designer
Artist
Size (inches)

27 1/16" x 40 15/16"
SS or DS

SS
NSS #

800098
Tagline

Somewhere along a thousand miles of barbed wire border the American dream has become a nightmare.
An excellent portrait of Charles Bronson by the great Drew Struzan features on this poster for Borderline (1980), a film that, quite frankly, probably didn't deserve it. This was one of a number of films that were released in the early 1980s dealing with the issue of illegal immigrants on the USA/Mexico border, including the Jack Nicholson starring The Border (1982), and it was filmed in and around actual border crossing locations. Bronson appears as patrolman Jeb Maynard whose colleague, veteran senior agent Scooter (Wilford Brimley), is brutally murdered along with a Mexican boy by Hotchkiss, an American people smuggler played by Ed Harris in his first notable film role. The FBI are brought into help with the investigation and their assertion is that drug smugglers were responsible, but Jeb and the boy's mother believe differently so he sets out to discover the truth and bring Hotchkiss to justice.
These two reviews on IMDb appear to sum up most views on the film:
'I love Charles Bronson, and I really wanted to love Borderline, but it's about as exciting as a trip to the grocery store.'
'This was the third turkey in a row for Charles Bronson, after "The White Buffalo" and "Love and Bullets". It's so utterly, extraordinarily dull that you may not quite make to the end. There is little plot, no action, no emotion, no humour and generally nothing to engage your interest in any way; even the supporting characters are colourless.'
Drew Struzan is an artist that needs no introduction since he worked on many of the most iconic film posters over the past 35 years. This one sheet for Borderline was one of his earlier efforts and it appeared before classic pieces like The Thing and Back to the Future. The other posters I've collected by Drew can be seen here.