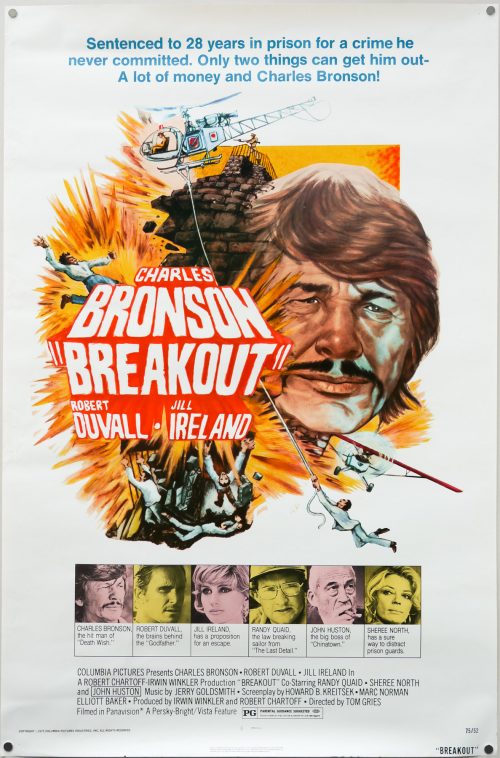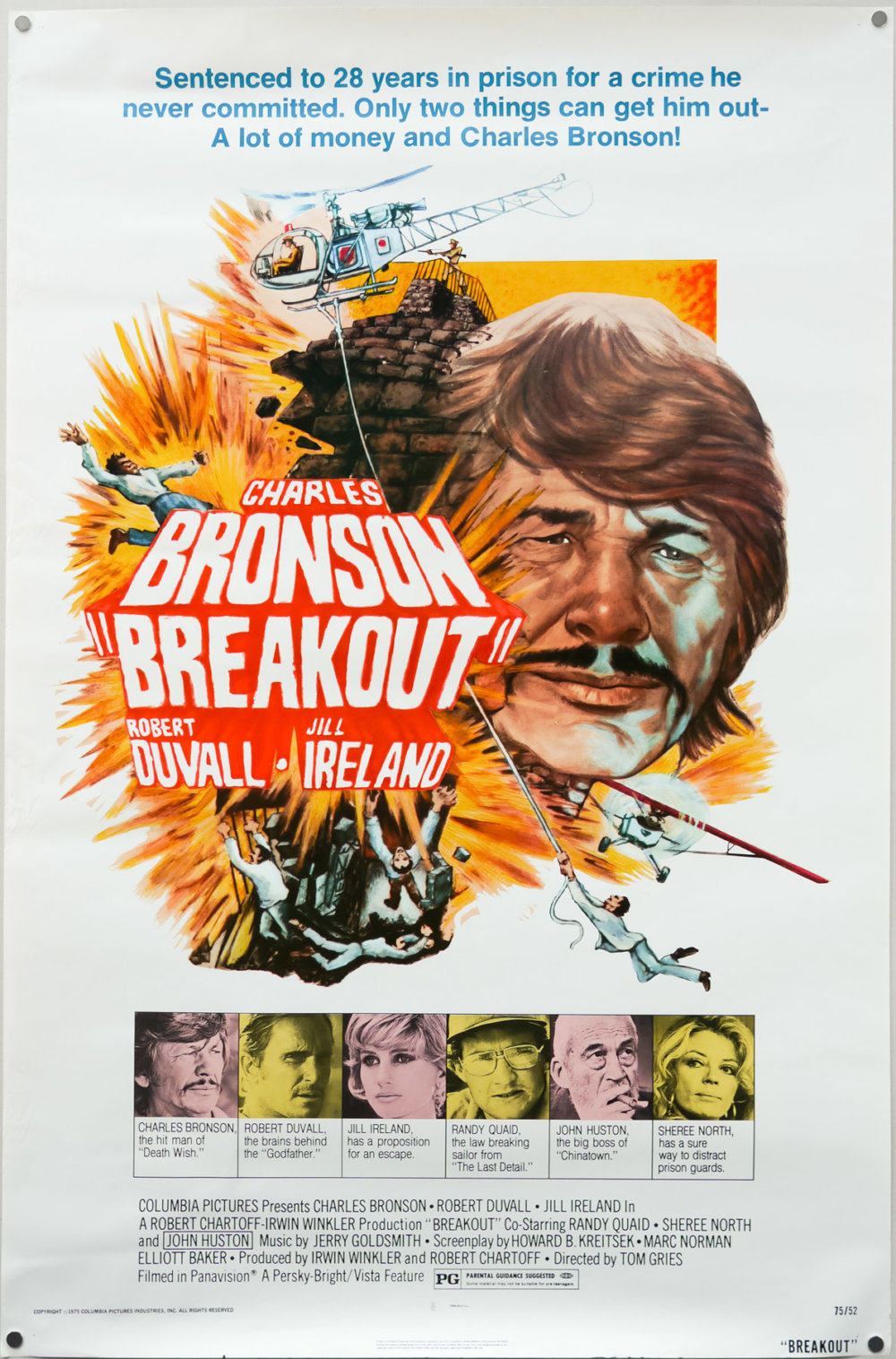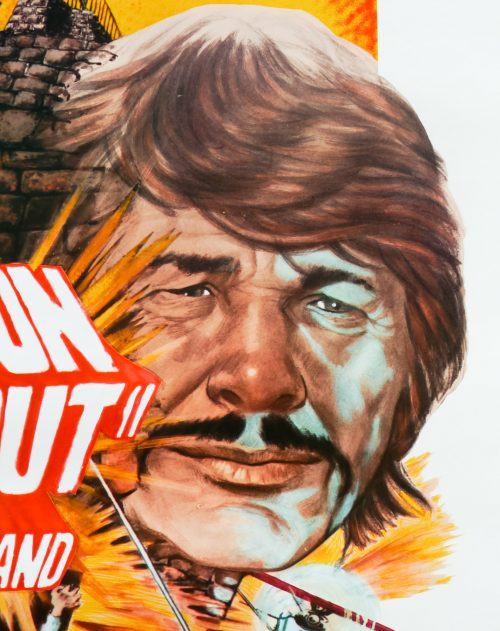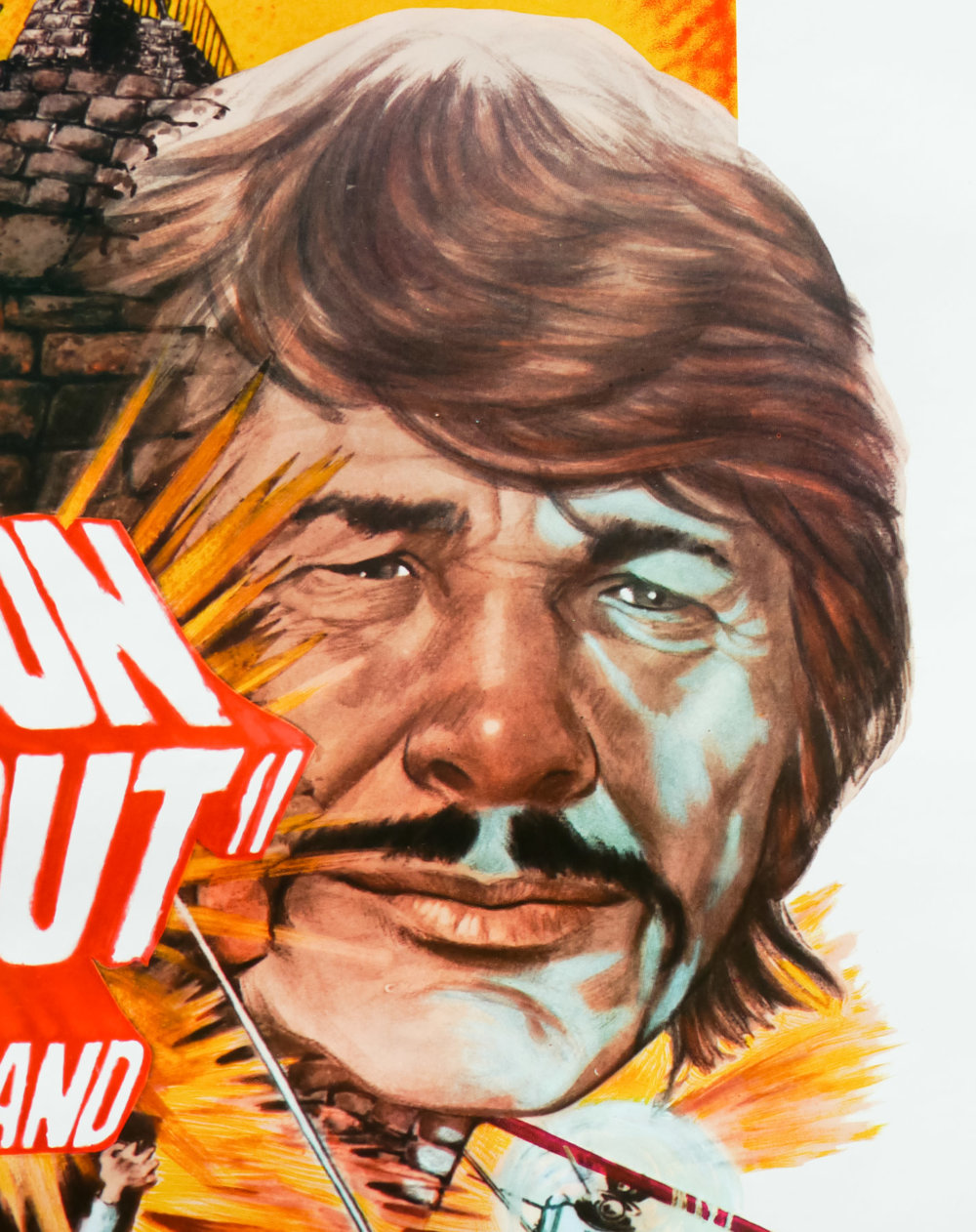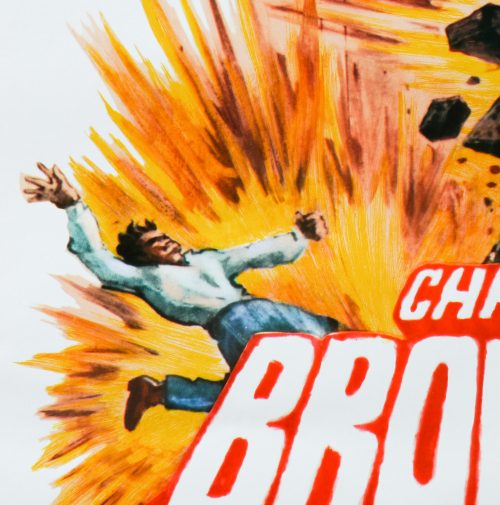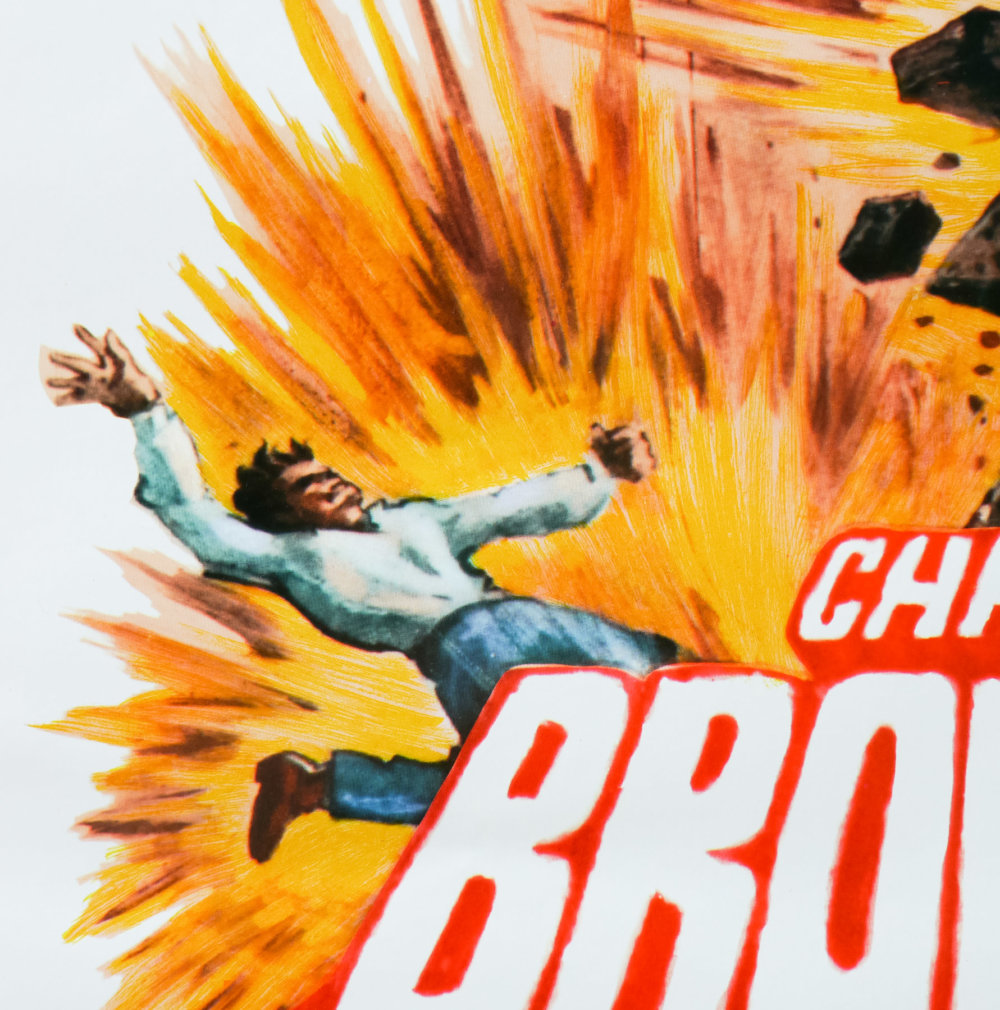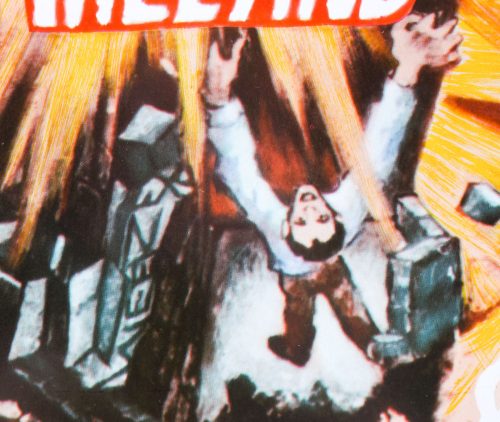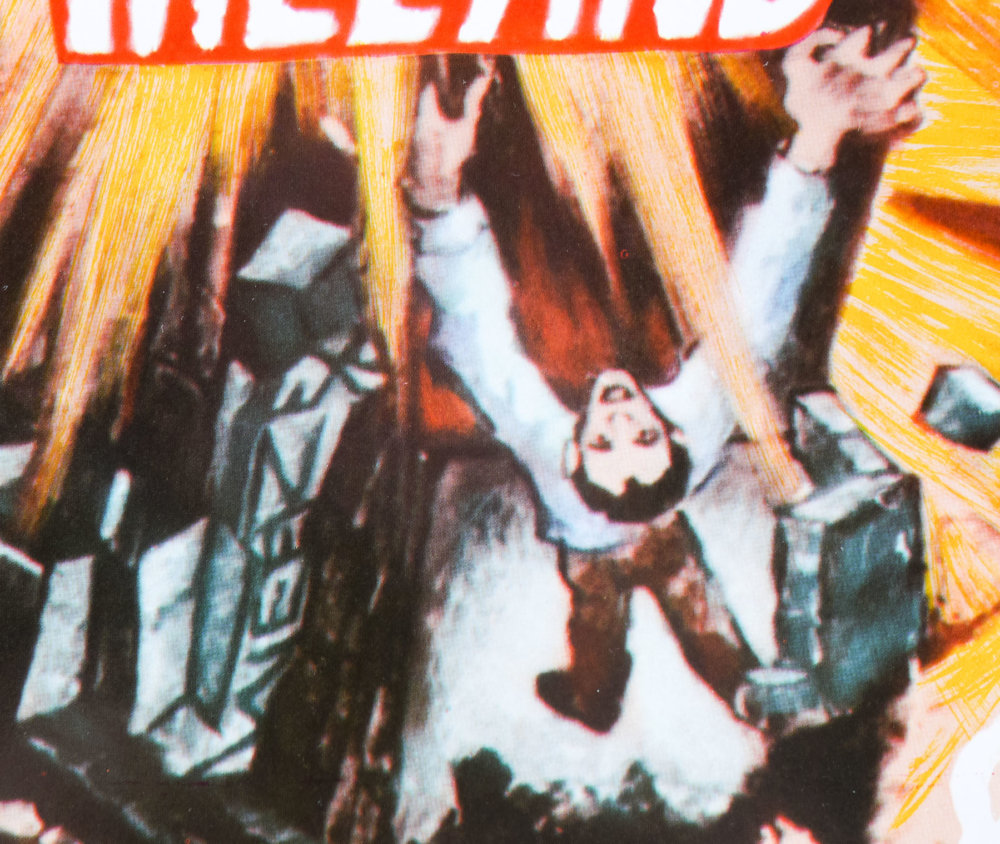 Title
AKA

Dieci secondi per fuggire [Ten seconds to escape] (Italy)
Year of Film
Director
Starring
Origin of Film
Type of Poster
Style of Poster

Style A
Origin of Poster
Year of Poster
Designer
Artist
Size (inches)

27" x 41 1/8"
SS or DS

SS
NSS #

75/52
Tagline

Sentenced to 28 years in prison for a crime he never committed. Only two things can get him out - A lot of money and Charles Bronson!
This one sheet for the 1975 action film Breakout features one of those classic taglines that manages to sum up the plot of the film in a couple of sentences. Charles Bronson, flush from the international success of the 1974 thriller Death Wish, leads a star-studded cast, including Robert Duvall, Bronson's then wife Jill Ireland and a young Randy Quaid. It was helmed by Tom Gries who had started out in television and eventually moved into features, including several westerns such as '100 Rifles'. Gries sadly passed away from a heart attack in 1977 but not before he'd worked with Bronson again for Breakheart Pass (also in 1975). The film is loosely based on a real even that's detailed on the film's Wikipedia page.
Duvall plays Jay Wagner who is arrested for a crime he didn't commit that happened in Mexico, 2000 miles away from where he was at the time. Tried by a kangaroo court he is thrown in a grim Mexican jail after being sentenced to 28 years. When his wife Ann (Ireland) learns what's happened she vows to break him out of the prison and decides to hire wily bush pilot Nick Colton (Bronson) and his improbably named partner Hawk Hawkins (Quaid). The pair make one attempt involving Quad dressing in drag that fails and decide to return with a helicopter. Unfortunately Ann has told Jay's grandfather, the wealthy businessman Harris Wagner (legendary actor John Huston), their plans without realising that he's behind Jay's imprisonment due to an issue with some business deals. Nick and Hawk have to work hard to pull off the escape and avoid being busted by an agent called Cable who Harris sends after them.
Bronson plays his character with an atypical comedic edge, very unlike the roles that had made him a star. The film was a box-office hit, largely due to Columbia trying the then new method of saturation booking where 1300 cinemas across the US were sent prints of the film simultaneously, coupled with plenty of advertising. After it proved a success, Universal then used the method with Jaws the same year and, after the incredible blockbusting results of that release, film releasing tactics were changed forever.
This one sheet is the style A one sheet for the film and features the signature of an artist called Weezer, about whom I've been able to discover no information. If anyone has any details about them please get in touch. There's also a style B one sheet for the film which has similar artwork by a different artist that can be seen here. It's strange that both posters are so similar in layout and I'm not sure why the studio bothered.