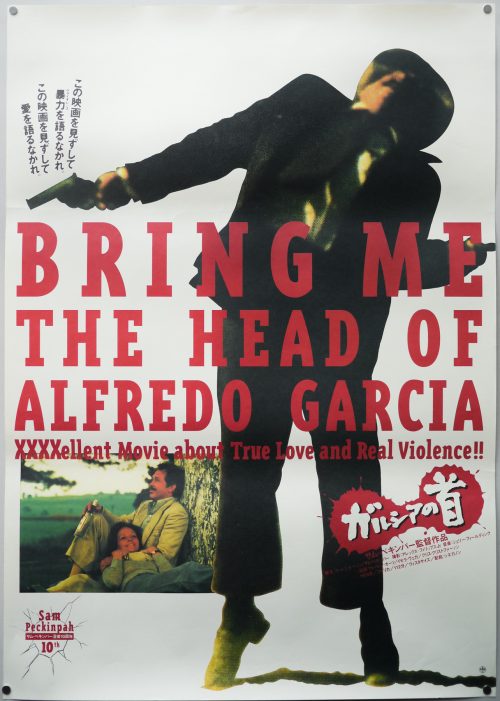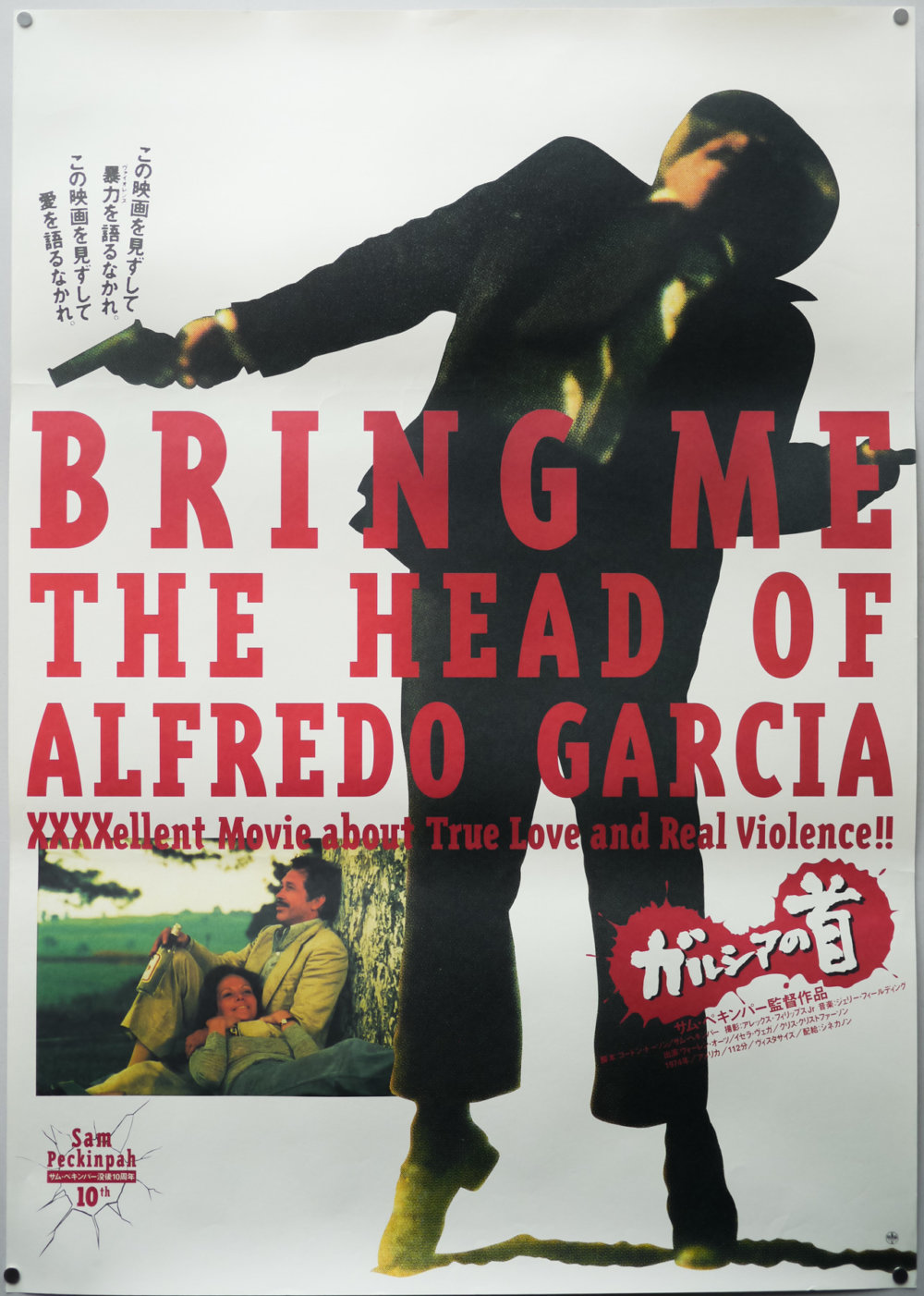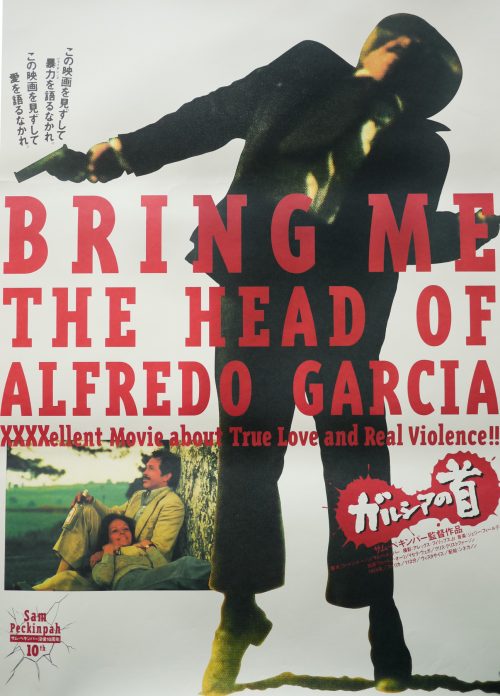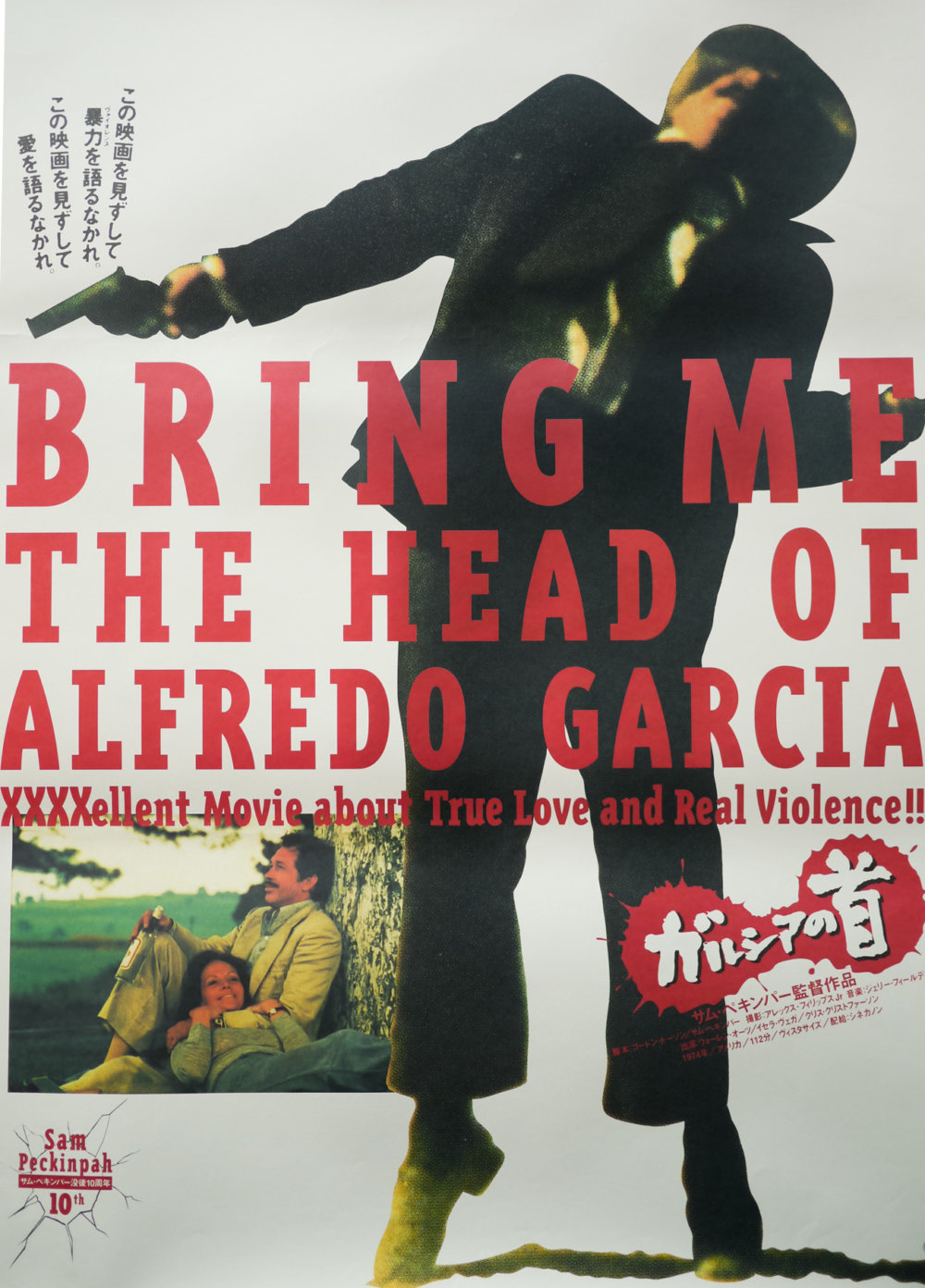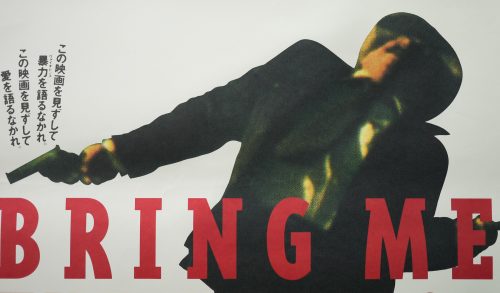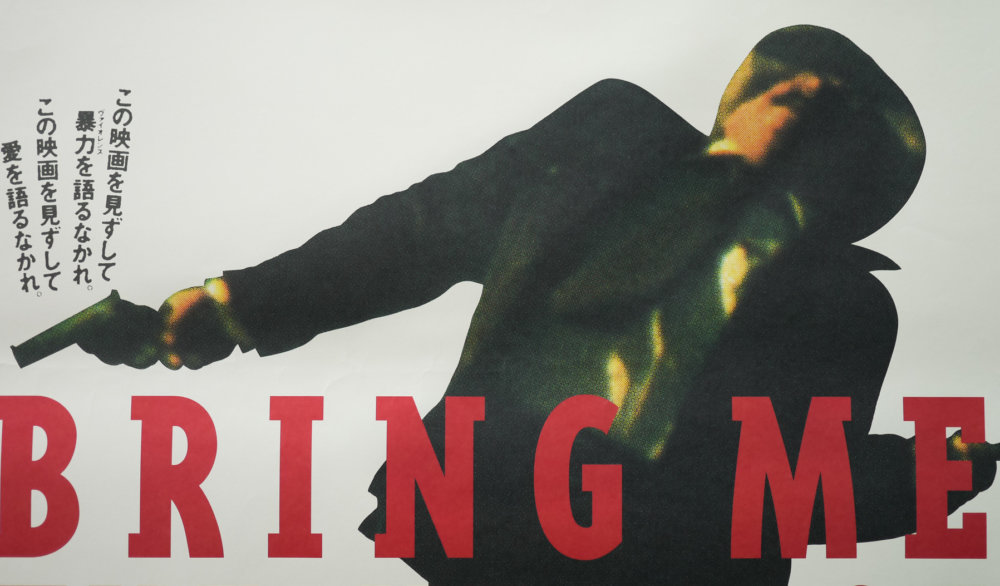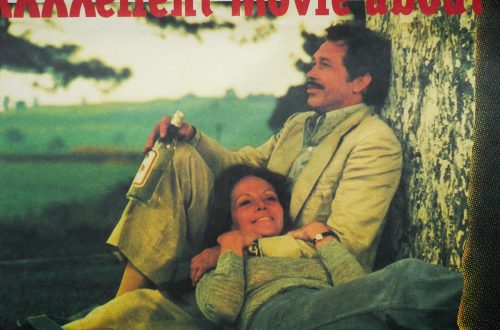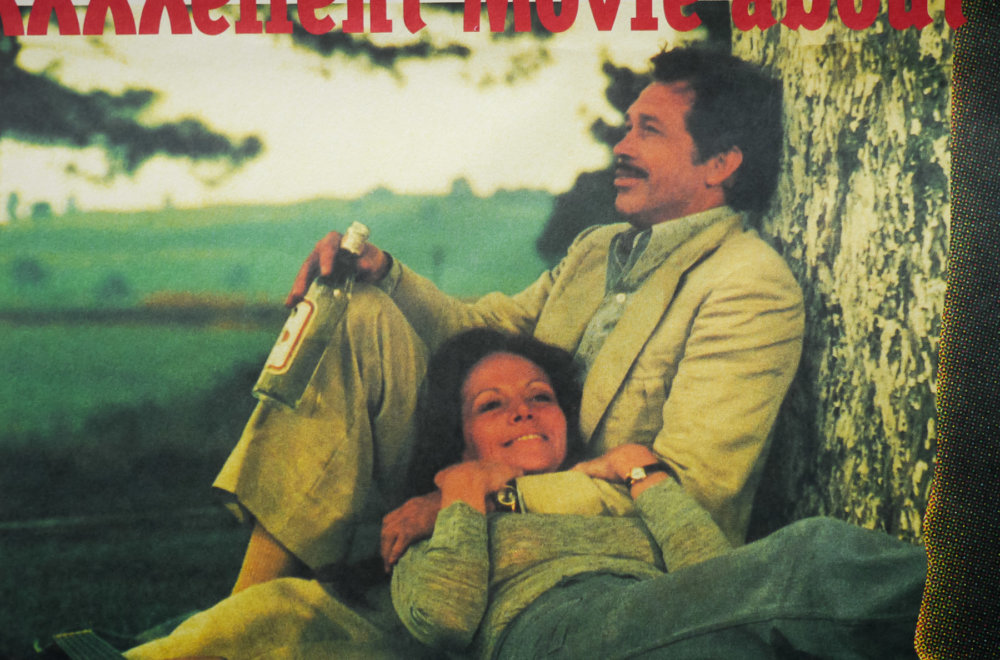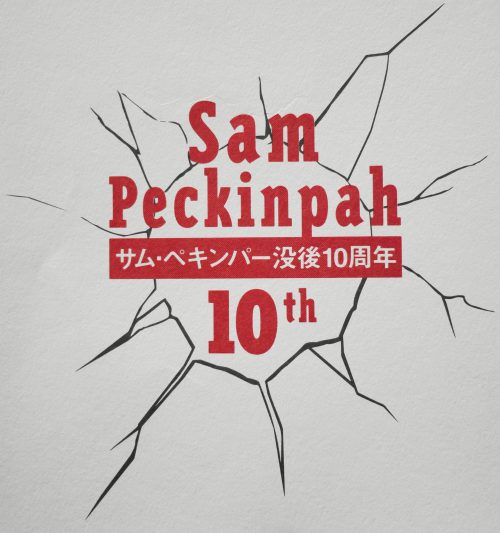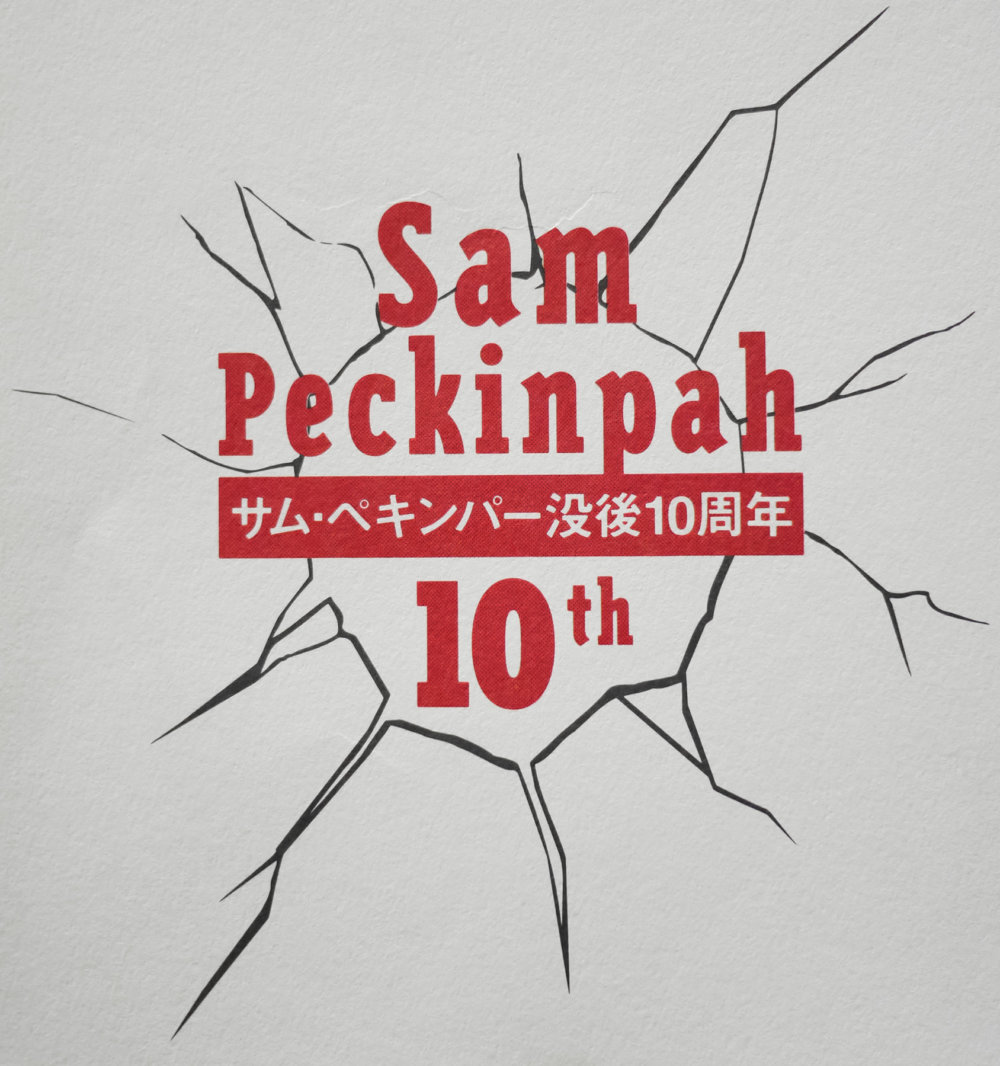 AKA

--
Year of Film
Director
Starring
Origin of Film
Type of Poster
Style of Poster

Re-release
Origin of Poster
Year of Poster
Designer
Artist
Size (inches)

28 2/16" x 40.5"
SS or DS

SS
Tagline

--
This is the Japanese B1 poster for the 1994 re-release of the late American director Sam Peckinpah's (The Wild Bunch, Straw Dogs) Bring Me the Head of Alfredo Garcia. Following the horrendous experience he'd had making Pat Garrett and Billy the Kid, which had suffered multiple production setbacks and ultimately saw the director and studio (MGM) part ways, Peckinpah decided to make his next film on a low budget and hopefully free from interference. He was to have his wish come true and claimed before his death that it's the only one of his films that was released in its intended form. The screenplay was written by Peckinpah and Gordon Dawson and the main character played by Warren Oates is now seen as a thinly-veiled self-portrait of the director himself (apparently the actor even borrowed a pair of the director's sunglasses).
Set in Mexico, the story sees a bounty put out on a the titular character after he impregnates the young daughter of a powerful man known as El Jefe (Emilio Fernández). The $1 million prize sparks the interest of a number of bounty hunters who set off to track Garcia down. Eventually two of them enter the dive bar where Bennie (Oates), a retired American Army officer, is eking out a living. Bennie believes he might be able to track down Garcia so when his girlfriend, the prostitute Elita (Isela Vega), reveals that the man died in a car crash after leaving her bordello, he makes a deal with the bounty hunters to track down the body and bring it to them. He and Elita set off to find Garcia's grave but they're not the only ones in pursuit and it's not long before Peckinpah's trademark violence is visited upon Bennie and everyone else involved.
In most scenes you can practically smell the alcohol and sweat emanating from Warren Oates and it's almost certain that he was well lubricated throughout filming. Sadly for Peckinpah, the film was roundly trashed by critics (with a few notable exceptions like Roger Ebert) and was also a box-office failure at the time. It has, however, cultivated a cult following in the years since and has received more favourable contemporary reviews. Many fans of the director see it as the last true Peckinpah film released.
This poster was printed for the re-release in Japan that was marking 10 years since Peckinpah's death from heart failure in 1984. I've only ever seen it in B1 format but it's possible that a B2 poster exists for this release.