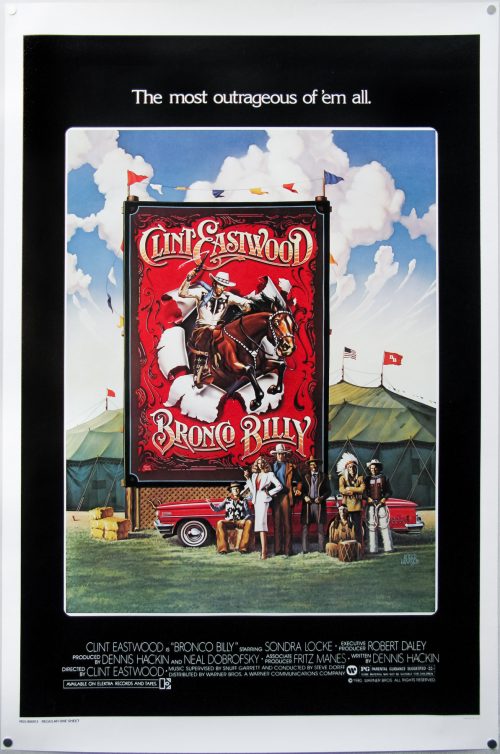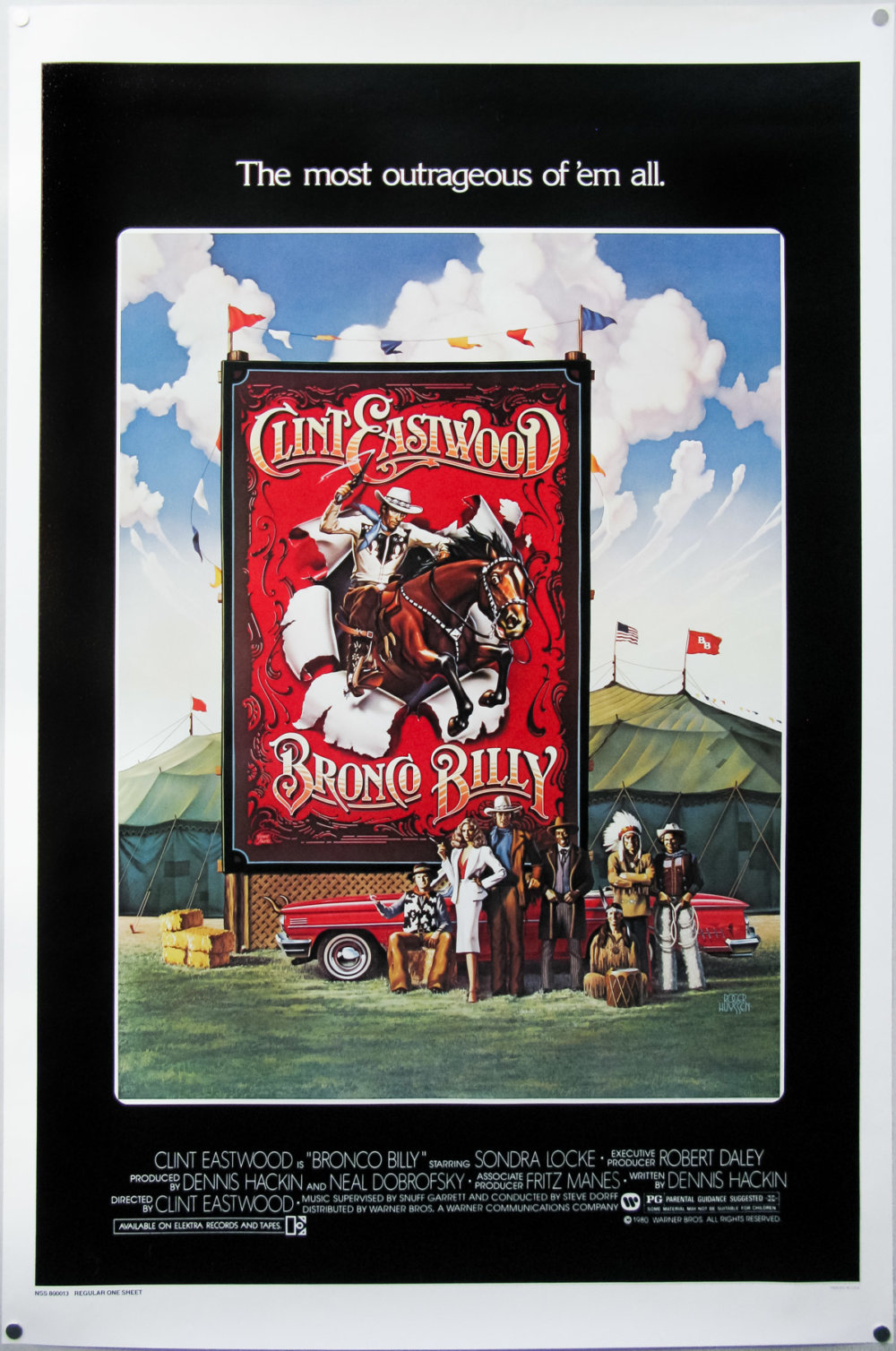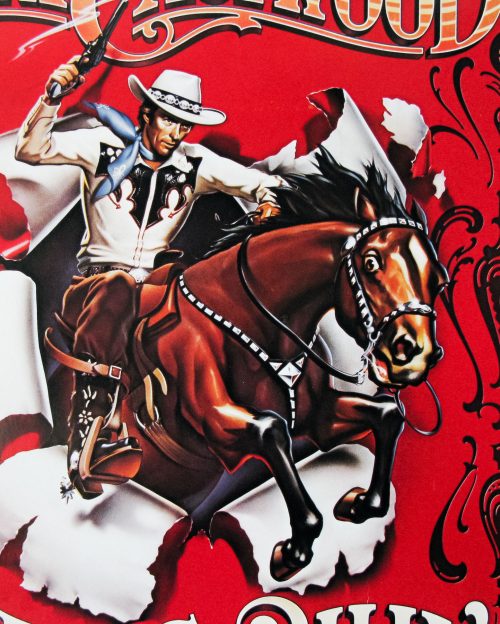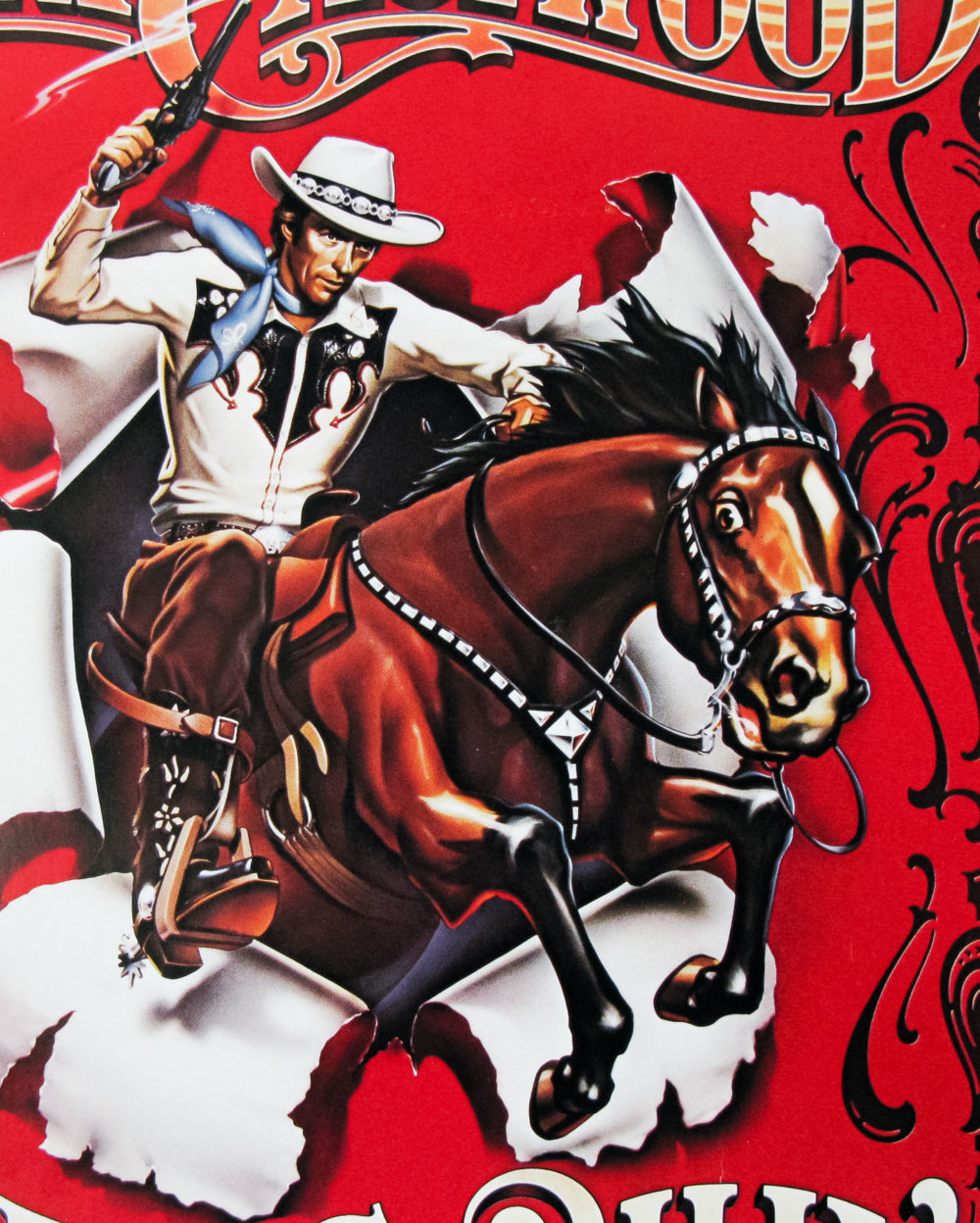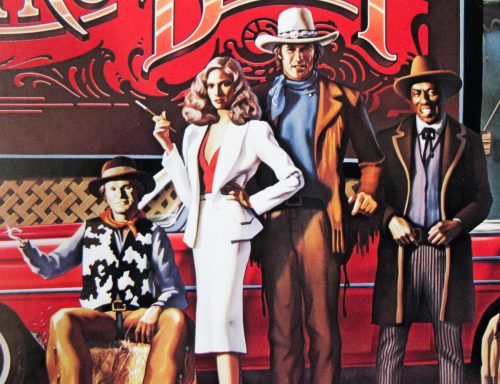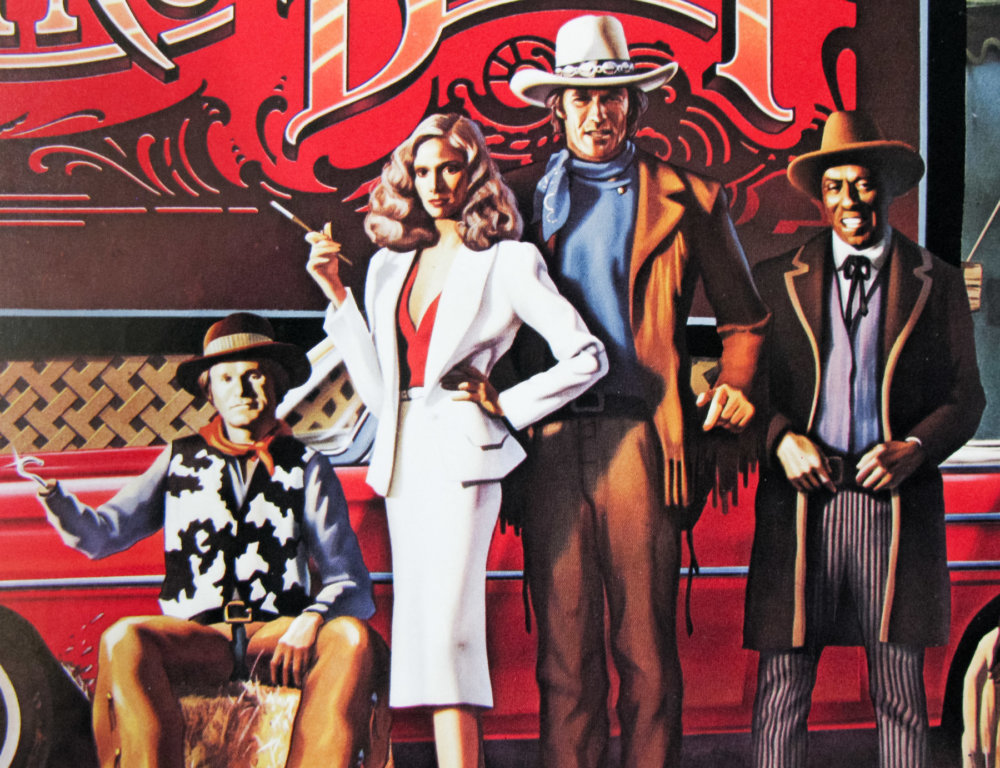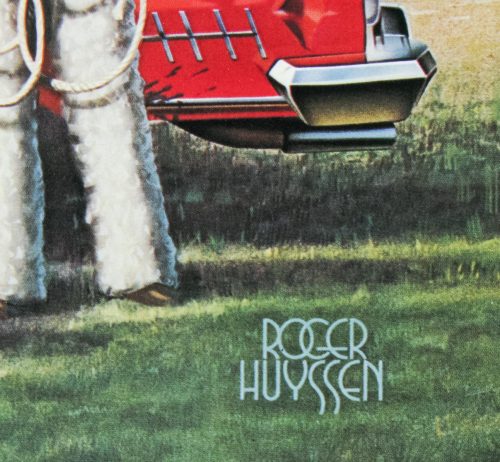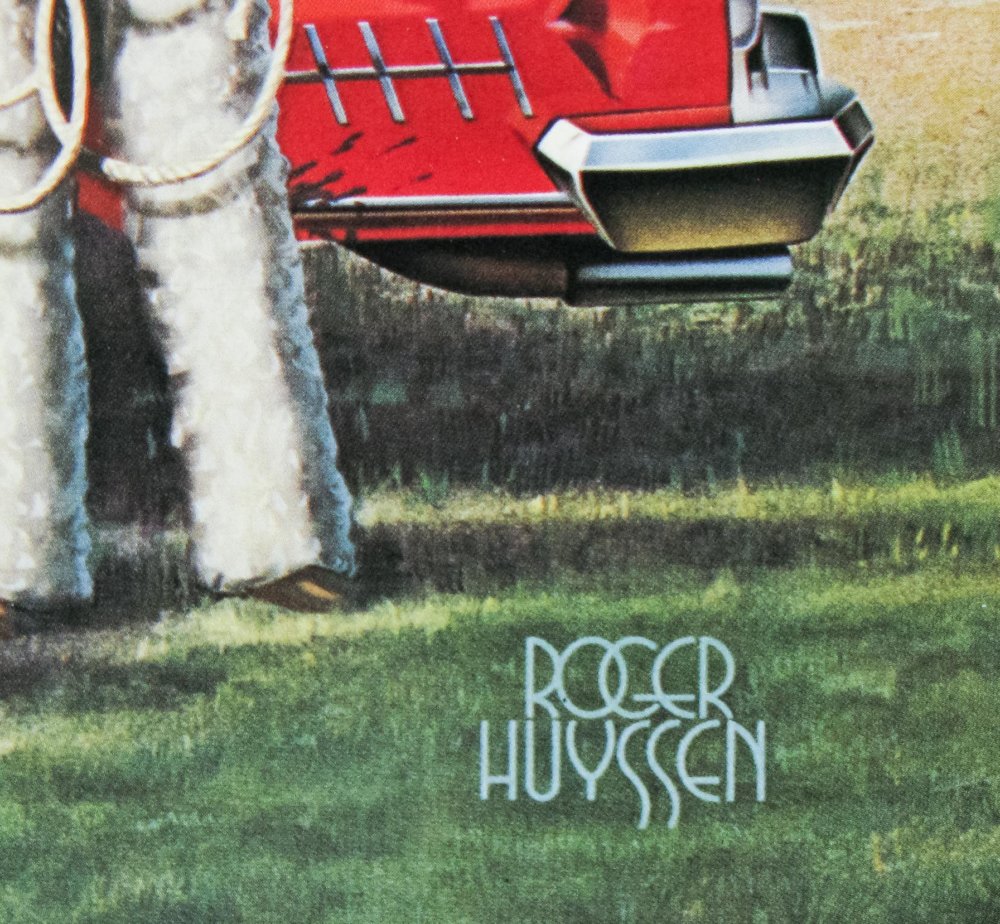 Title
AKA

--
Year of Film
Director
Starring
Origin of Film
Type of Poster
Style of Poster

--
Origin of Poster
Year of Poster
Designer
Size (inches)

27 1/16" x 40 15/16"
SS or DS

SS
NSS #

800013
Tagline

The most outrageous of 'em all
One of Clint Eastwood's lesser known outings, Bronco Billy is nevertheless apparently one of the actor-director's favourites amongst his myriad films. It was pitched firmly in the vein of his earlier Orangutan-featuring screwball comedy dramas, Every Which Way But Loose and its sequel. The studio presumably hoped to ape their success, but in the end the film failed to generate similar box-office numbers.
Eastwood stars as the titular Billy, the leader of a traveling Wild West show and so-called 'fastest guns in the West'. Things aren't looking too great for the show and go from bad to worse when they pick up Antoinette Lilly (Sondra Locke) a wealthy heiress who has been abandoned by her future husband. Antoinette must learn to cope without the luxuries she has become accustomed to whilst Billy struggles to keep the show afloat. Eventually the pair strike up a relationship, but it's not long before Antoinette's former life catches up with her.
This US one sheet features artwork by American Roger Huyssen, a commercial artist who has worked on advertising campaigns for some of the world's largest brands, as well as magazine covers, packaging design and several movie posters. His website features plenty of samples of his work and this poster can be seen on there. He often partners with lettering designer Gerard Huerta (working as 2H studio) as is the case on this poster. You'll notice both signatures are included on the poster.
It's a brilliantly detailed and colourful design and works perfectly for the film it's advertising. I particularly like the idea of using a billboard in the style of the Wild West show to display the film's title.
The film's trailer is on YouTube.