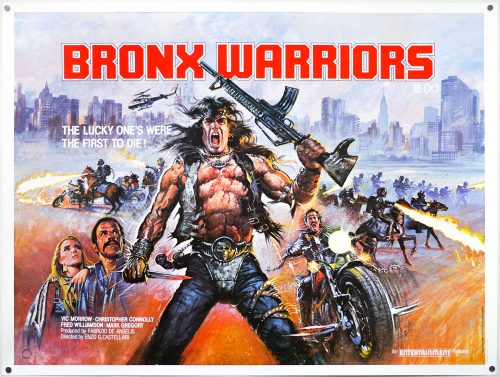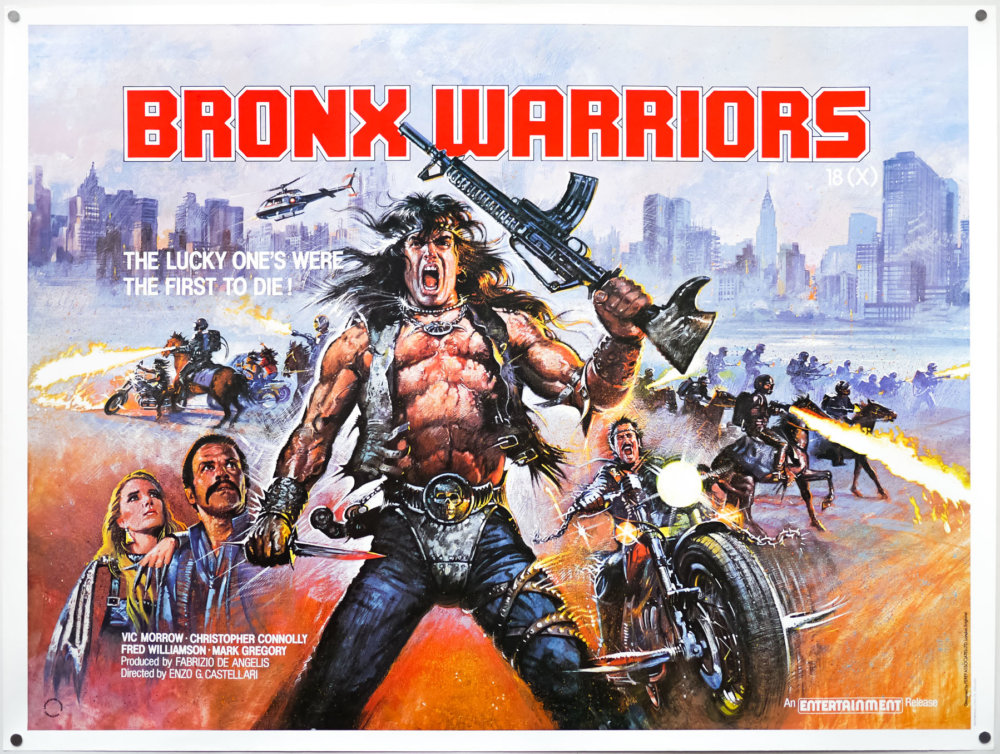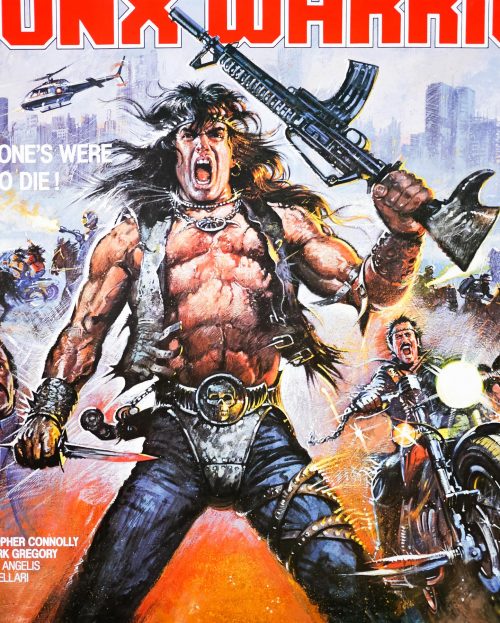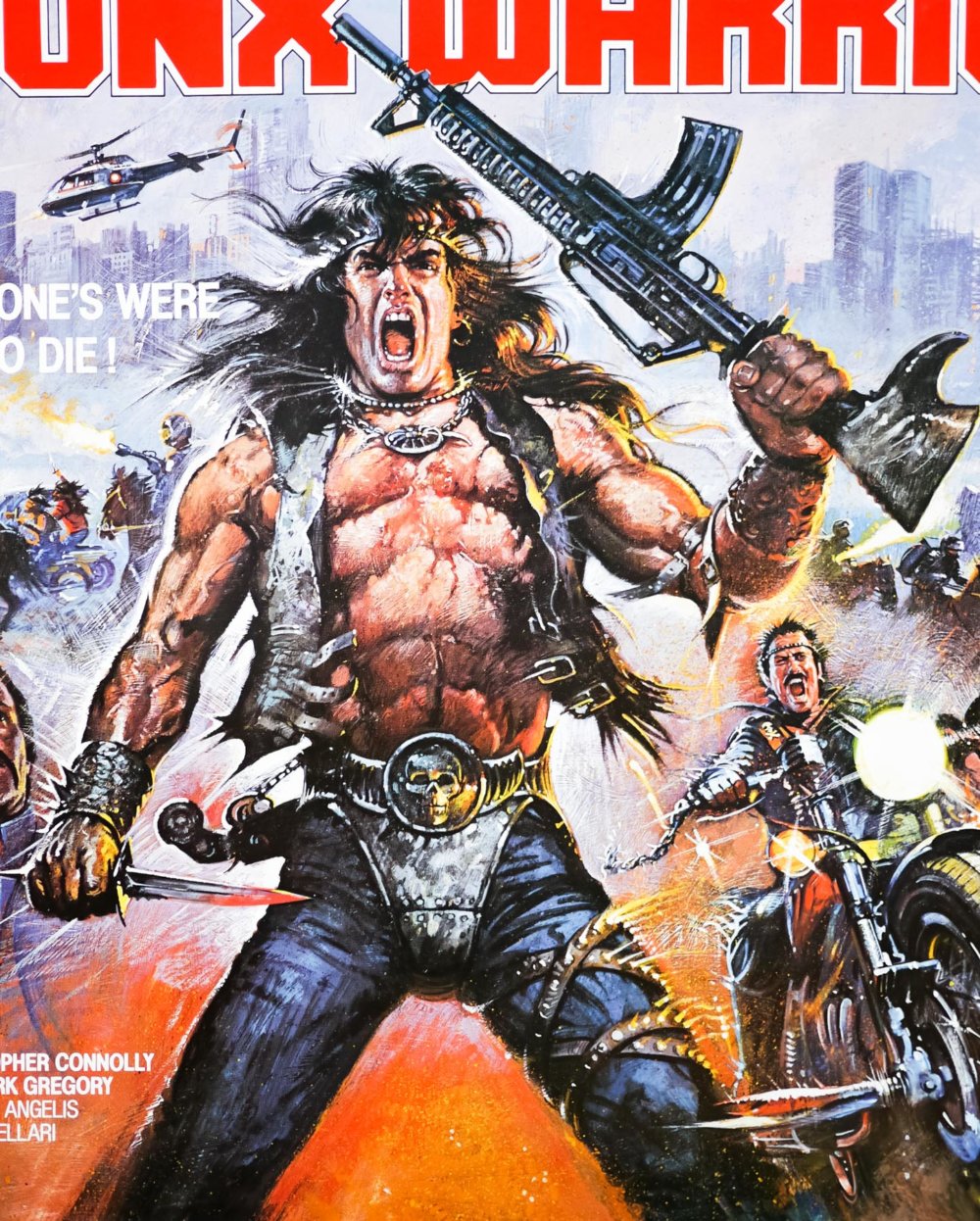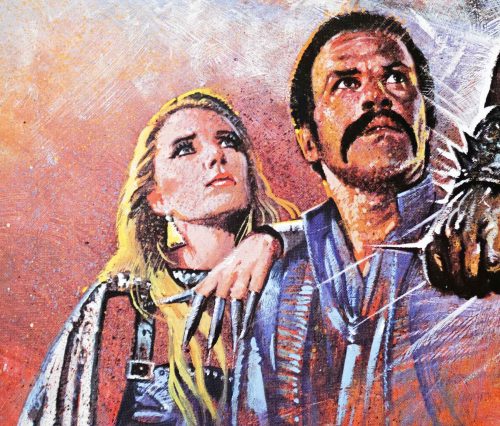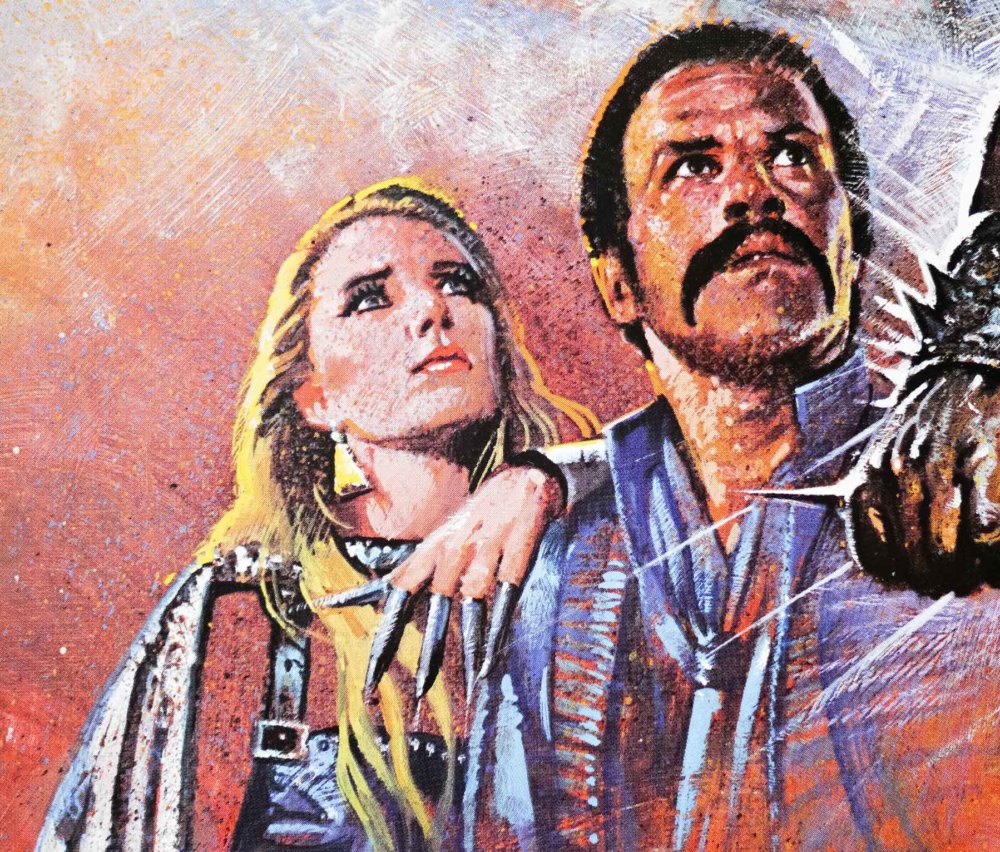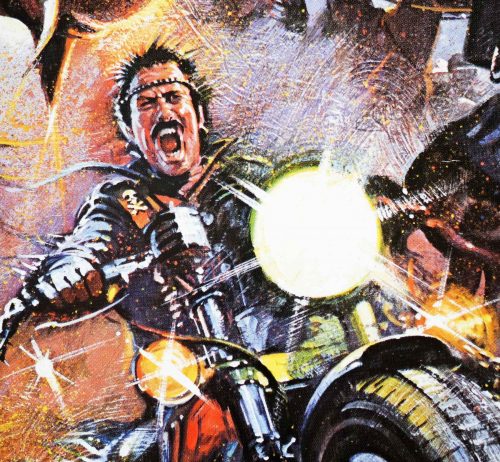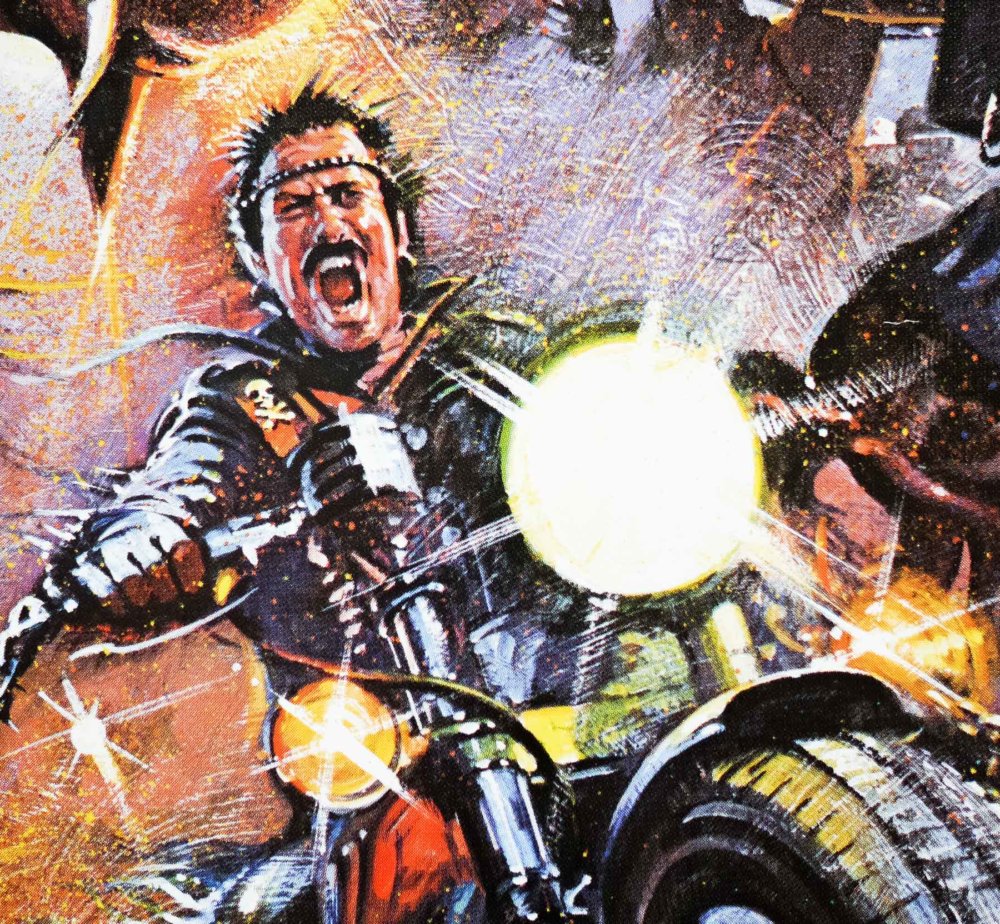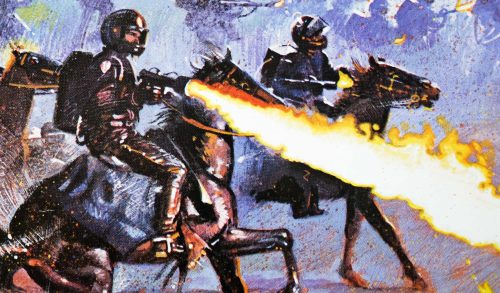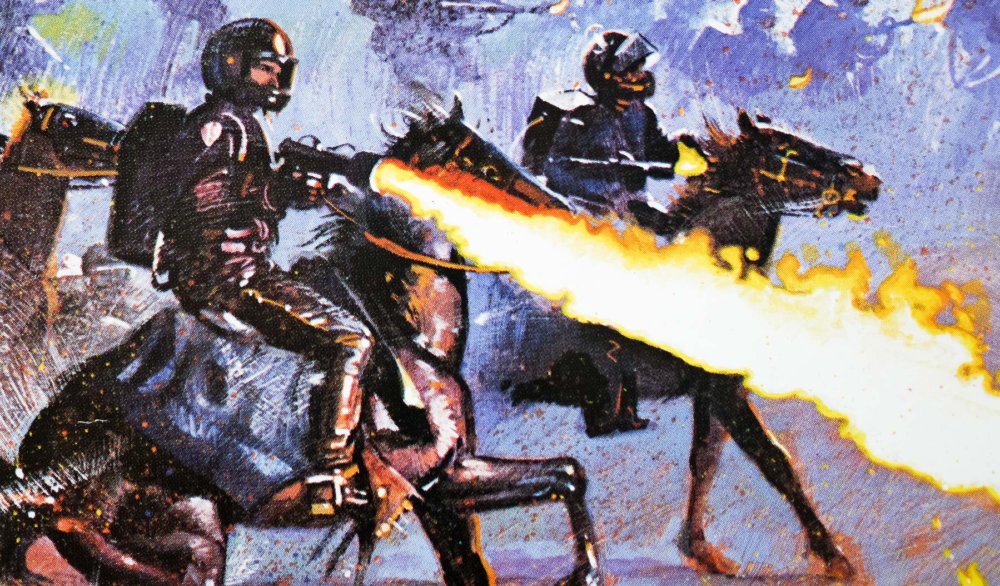 Title
AKA

1990: I guerrieri del Bronx (Italy - original title)
Year of Film
Director
Starring
Origin of Film
Type of Poster
Style of Poster

--
Origin of Poster
Year of Poster
Designer
Artist
Size (inches)

30 2/16 x 40"
SS or DS

SS
NSS #

--
Tagline

The lucky ones were the first to die!
Prolific Italian director Enzo G Castellari was behind a string of low-budget rip-offs homages of successful American productions during the 1980s. Having directed Great White in 1980 (pulled from release after a successful lawsuit by Universal Pictures), there's no question that his 1983 post-apocalyptic film Bronx Warriors owes a lot to John Carpenter's classic Escape From New York, with a generous dash of Walter Hill's The Warriors (1979)
To be fair to Castellari he was a pioneer in the Poliziotteschi (Italian crime film) genre in the 1970s, with La Polizia Incrimina la Legge Assolve (AKA High Crimes – 1973) and Il Grande Racket (The Big Racket – 1976) being particular standouts. He was also behind the war films La battaglia d'Inghilterra (Eagles over London – 1969) and the original Inglorious Bastards (Quel maledetto treno blindato – 1978). By the 1980s the director was churning out a series of B-movies, including Bronx Warriors and The New Barbarians (1983) and would eventually move into directing TV movies during the 1990s and 2000s.
Bronx Warriors follows the plight of 17-year-old Ann (Stefania Girolami Goodwin), the heiress to a questionable arms company (The Manhattan Corporation) who runs away into the lawless wasteland of a post-apocalyptic Bronx and is attacked by a gang of roller skaters (!) called The Zombies. She's rescued by The Riders, another gang who are led by Trash – played by Mark Gregory (actually Marco de Gregorio, a non-actor Castellari had met in the gym) – who take Ann under their protection. The corporation dispatches the ruthless psychopath Hammer (Vic Morrow in his penultimate role before his untimely death during the filming of Twilight Zone the Movie) to disrupt the gangs and return Ann safely.
The artwork on this quad is by the brilliant British artist Brian Bysouth, whose wonderfully detailed illustrations featured on hundreds of posters over three decades. His most famous designs and artwork include the withdrawn one sheet for A View to a Kill, Highlander, Big Trouble in Little China and The Living Daylights. Bysouth would work on the quad for the sequel to this film, Escape 2000 (AKA Fuga Dal Bronx), one year later.
In 2012 I interviewed Brian Bysouth and the resulting article can be read here.
The international trailer is on YouTube.