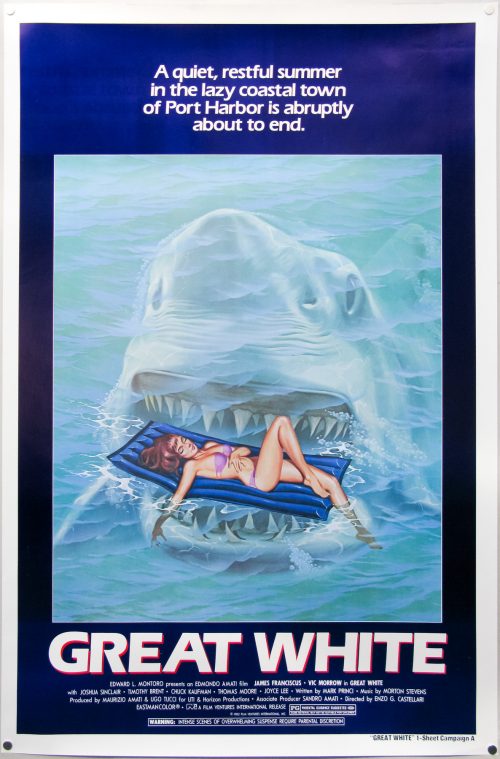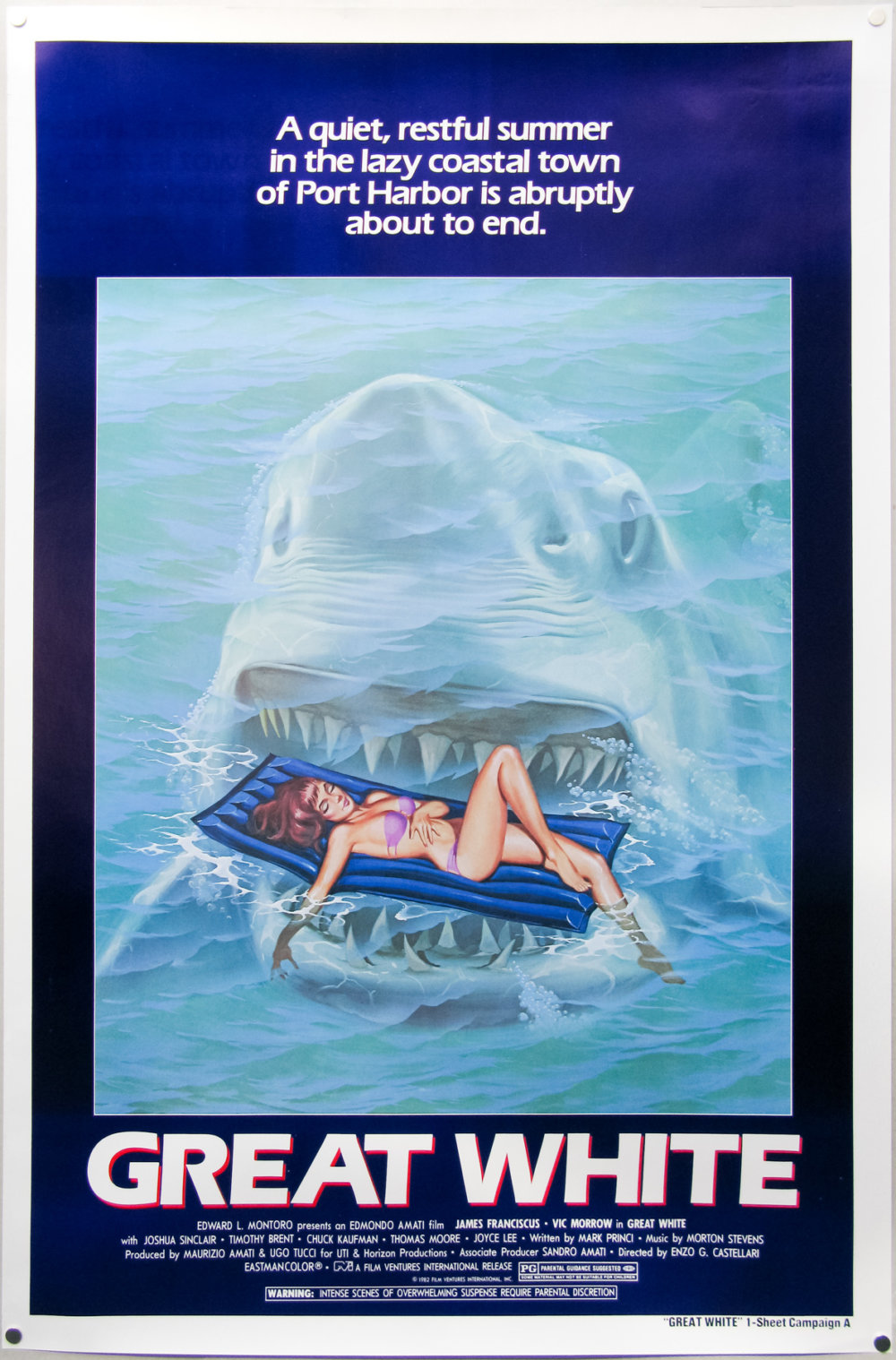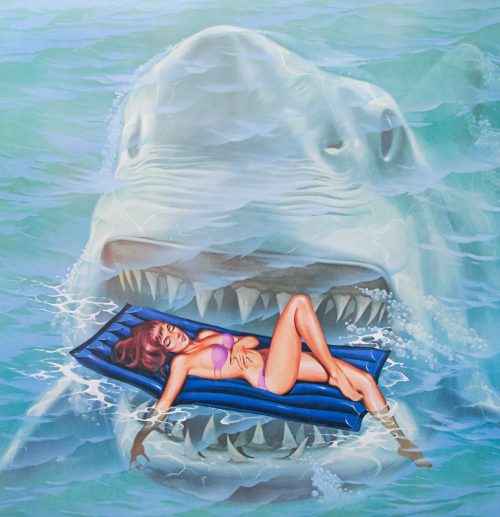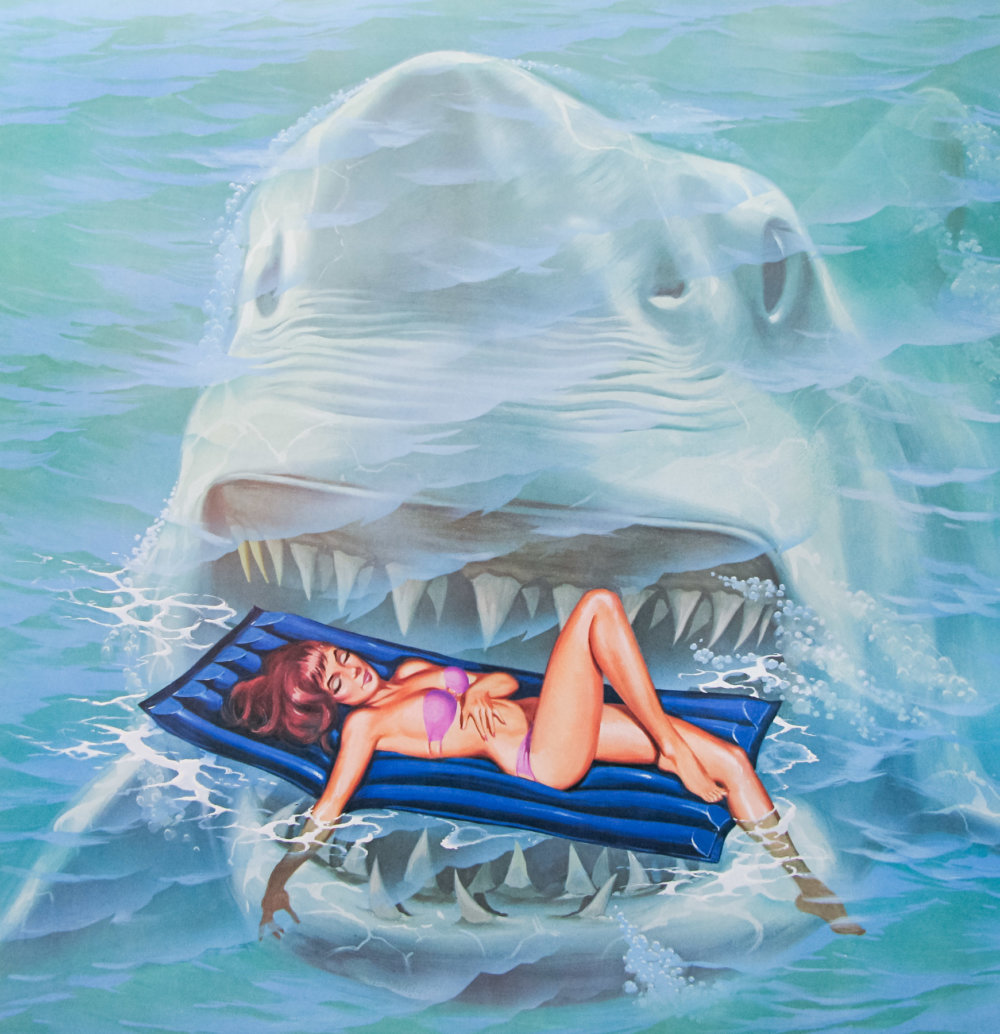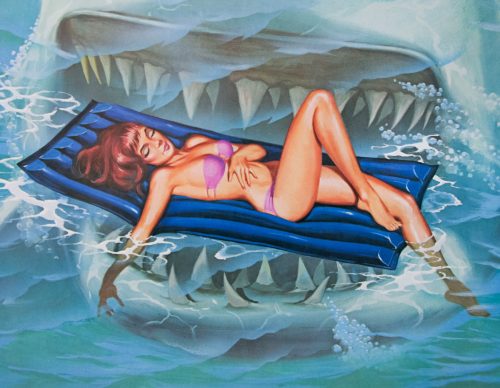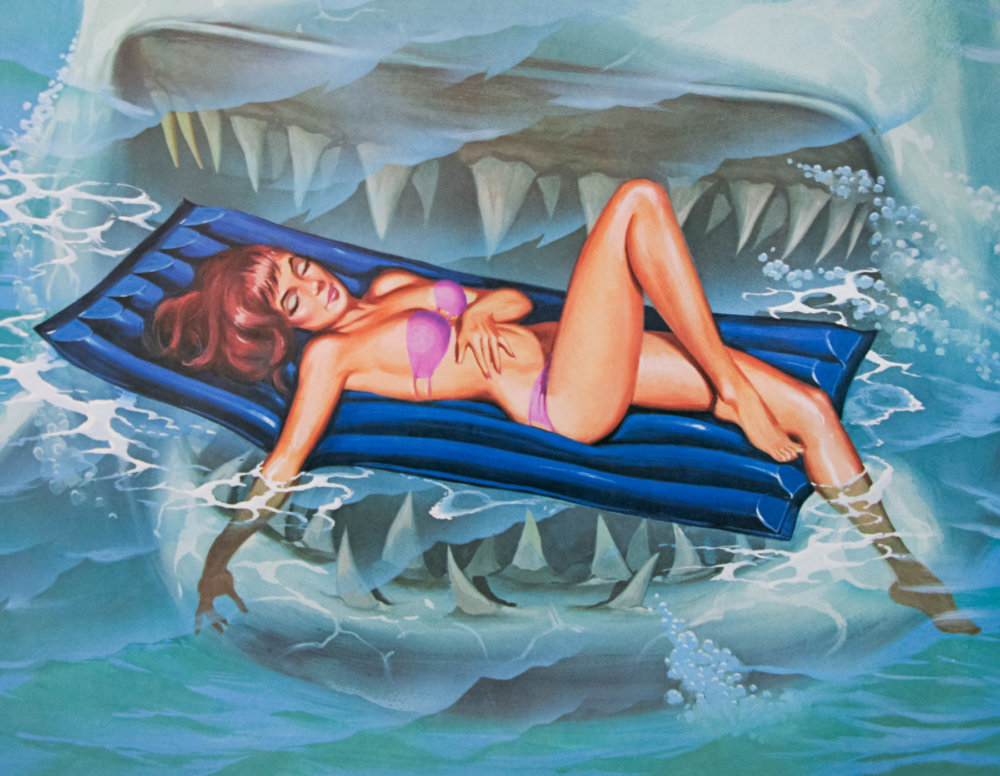 Title
AKA

L'ultimo squalo (Italy - original title) | The Last Shark (International - English title)
Year of Film
Director
Starring
Origin of Film
Type of Poster
Style of Poster

style A
Origin of Poster
Year of Poster
Designer
Artist
Size (inches)

27" x 40 15/16"
SS or DS

SS
NSS #

--
Tagline

A quiet, restful summer in the lazy coastal town of Port Harbor is abruptly about to end.
Italian director Enzo G Castellari's shark on a rampage film was blocked from release in America after Universal Pictures, the studio behind Jaws, successfully sued citing plagiarism. It's not hard to see why, as per the plot description on IMDb:
An enormous and angry 35 foot Great White Shark takes revenge on humans when they build a beach just for swimmers by a coastal town. After several shark attacks, and the Mayor does nothing to stop it, James Franisscus and Vic Morrow sail in pursuit to stop it.
This poster comes from a limited release by Venture Pictures International in 1982. The film has never been released on home video in the States or in the UK and it seems that Universal continue to block screenings to this day, though it appears Amazon offers a video on demand version. It's available on DVD in Italy and Sweden and, as per that article, Severin Films intend to pursue a UK release soon.
I'm not sure who the artist is behind this poster so get in touch if you have an idea.
Here's the original US trailer – check out Vic Morrow's Quint impression!