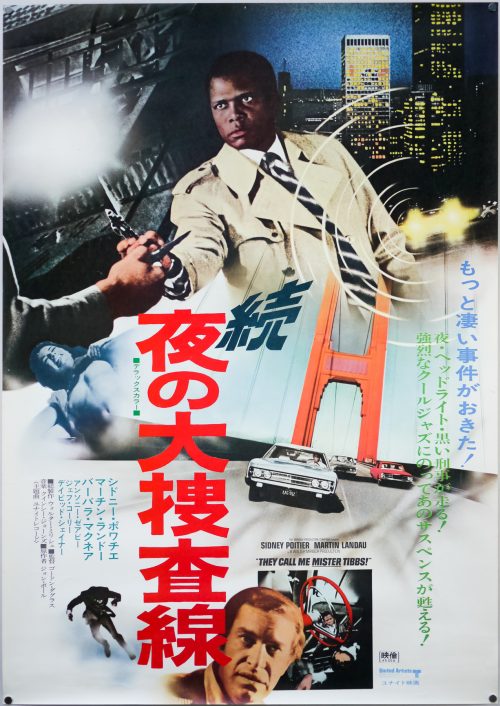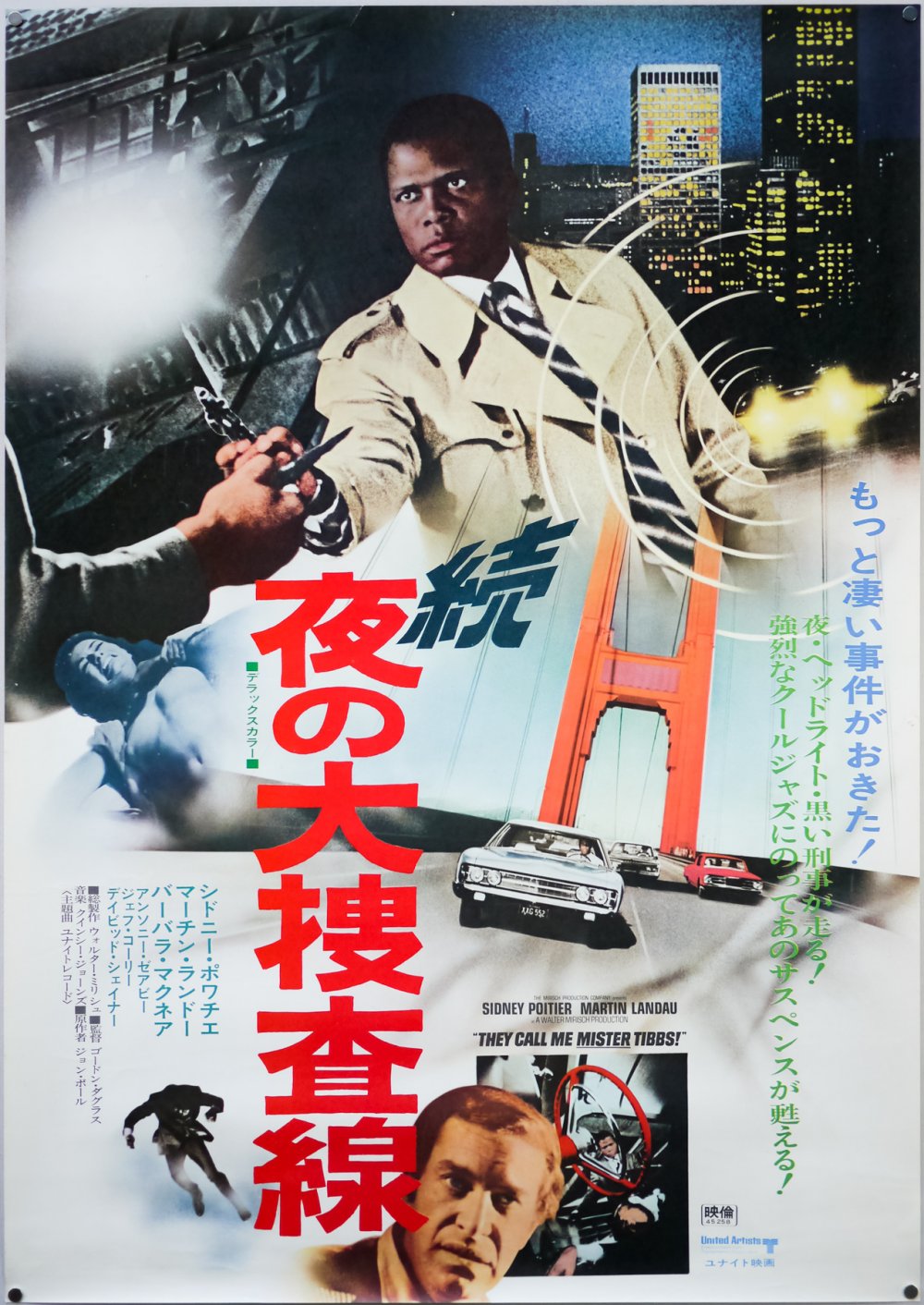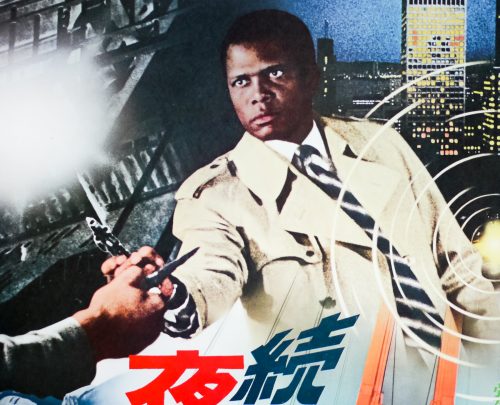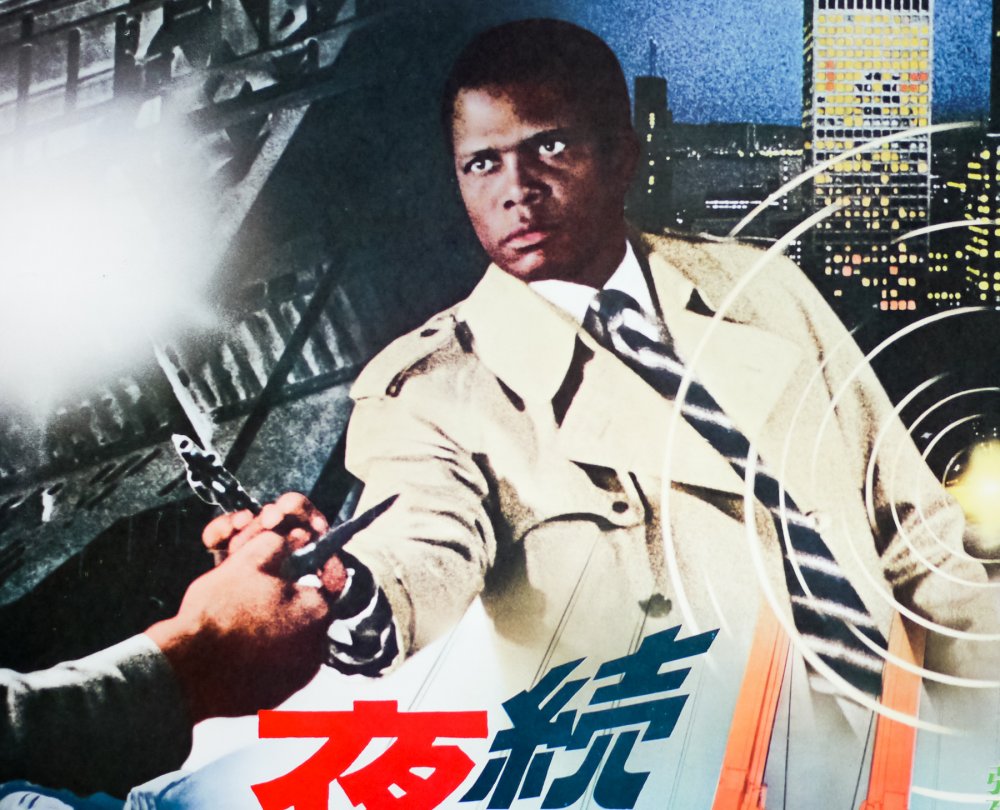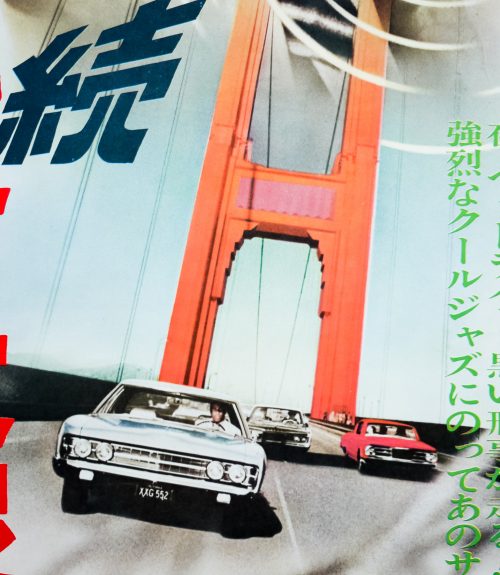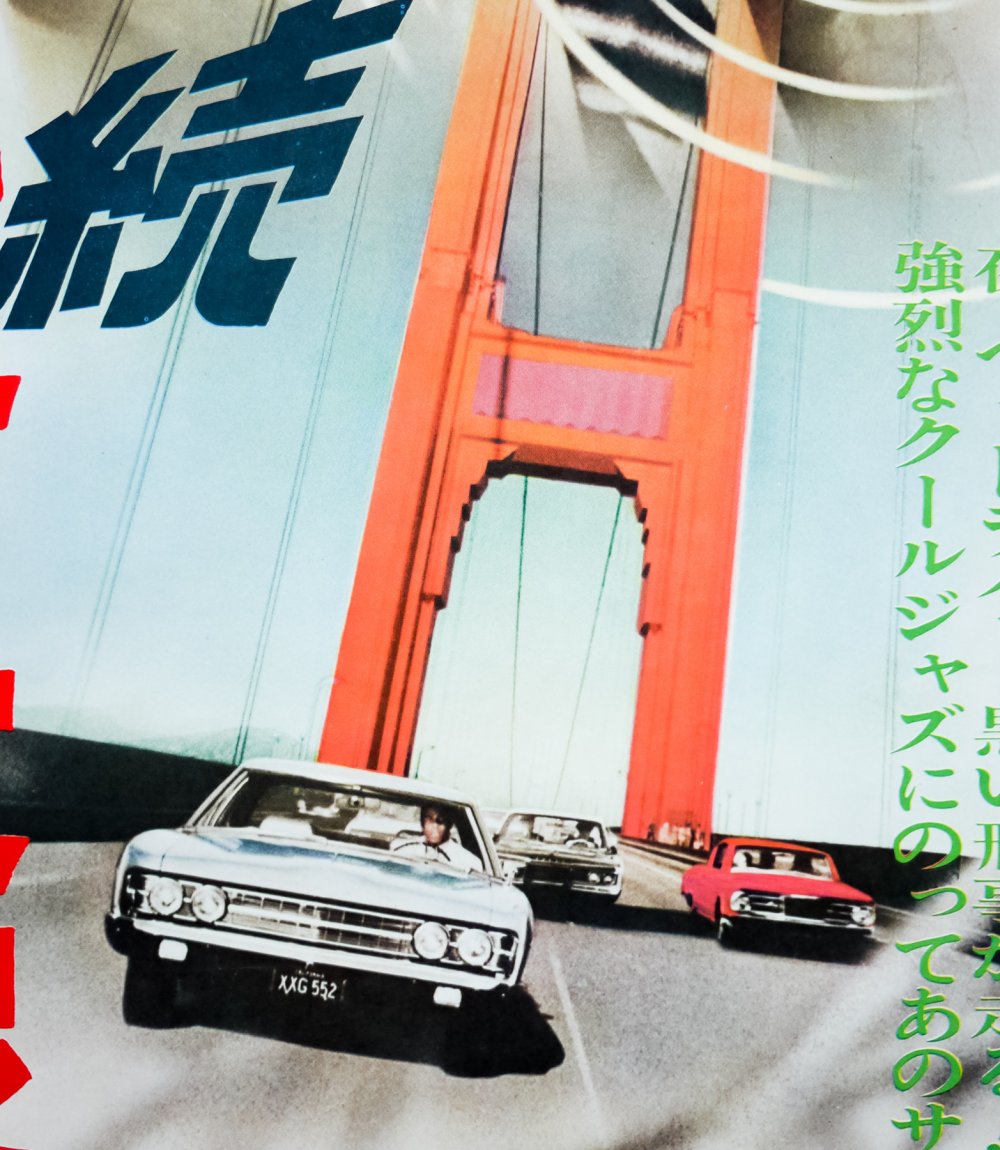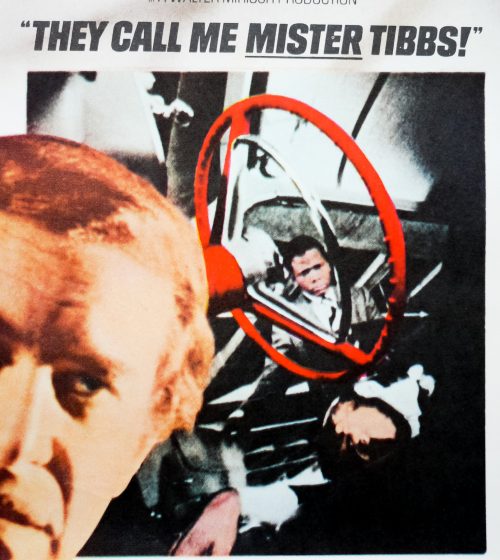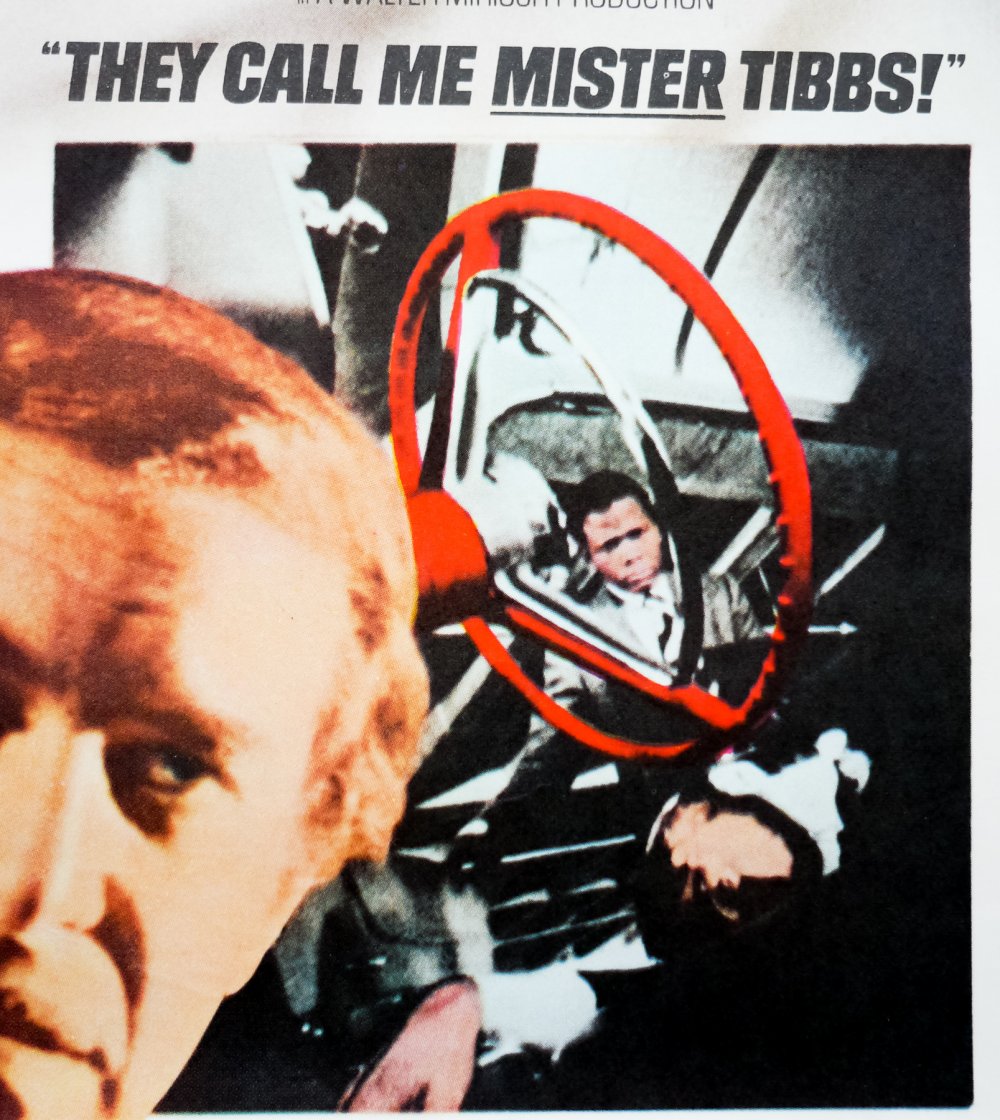 AKA

--
Year of Film
Director
Starring
Origin of Film
Type of Poster
Style of Poster

--
Origin of Poster
Year of Poster
Designer
Artist
Size (inches)

20 4/16" x 28 14/16"
SS or DS

SS
Tagline

--
This is the Japanese B2 poster for the release of the first of two sequels to the 1967 drama In the Heat of the Night, starring Sidney Poitier as the eponymous police detective. The actor had made history in 1964 by becoming the first African American to win the Oscar for Best Actor (for Lilies of the Field), and 1967 saw him star in three hit films that all dealt with the issue of race and race relations. This included Guess Who's Coming to Dinner, which tackled the controversial issue of interracial marriage that was still illegal in several states, and To Sir, with Love, a British drama that dealt with racial issues in an inner-city school. It was In the Heat… that was the biggest hit that year and the film would go on to win 5 Academy Awards, including Best Film and Best Actor for Rod Steiger, who played alongside Poitier.
Three years later, the original film's producer Walter Mirisch decided there was an opportunity to try and create a franchise around Virgil Tibbs. Without a source novel to base a screenplay on Mirsch hired to two successful screenwriters in Alan Trustman (Bullitt) and James R. Webb (the original 1962 Cape Fear), as well as the prolific director Gordon Douglas (Them!). They Call Me MISTER Tibbs! (the capitalisation is intentional and part of the original title) was named after a famous line spoken by Poitier in the first film and saw the detective, now based in San Francisco, investigating the murder of a prostitute. The death has been pinned on Logan Sharpe (Martin Landau), a street preacher with whom we're told Tibbs has a long-standing friendship. The film follows the detective as he attempts to prove Sharpe's innocence whilst dealing with domestic family issues and ends on something of a down note, which I won't spoil. 
The film was criticised for being a very routine police procedural and certainly had none of the cultural urgency that the first film was able to capitalise on. It was something of a damp squib both critically and at the box-office but that didn't stop Mirisch producing another sequel called The Organization only a year later. Again that film failed to make an impact, even though it was able to capitalise on the then popular blaxploitation subgenre, but by then Poitier had started to field accusations of typecasting. Virgil Tibbs would thus hang up his badge for 17 years until the TV series In The Heat of the Night, based on the original film and novel and starring Howard E. Rollins Jr., which was aired between 1988 and 1992.