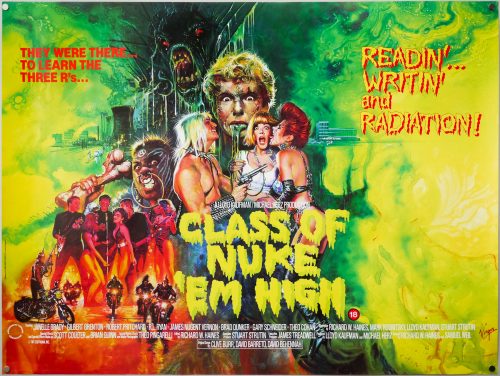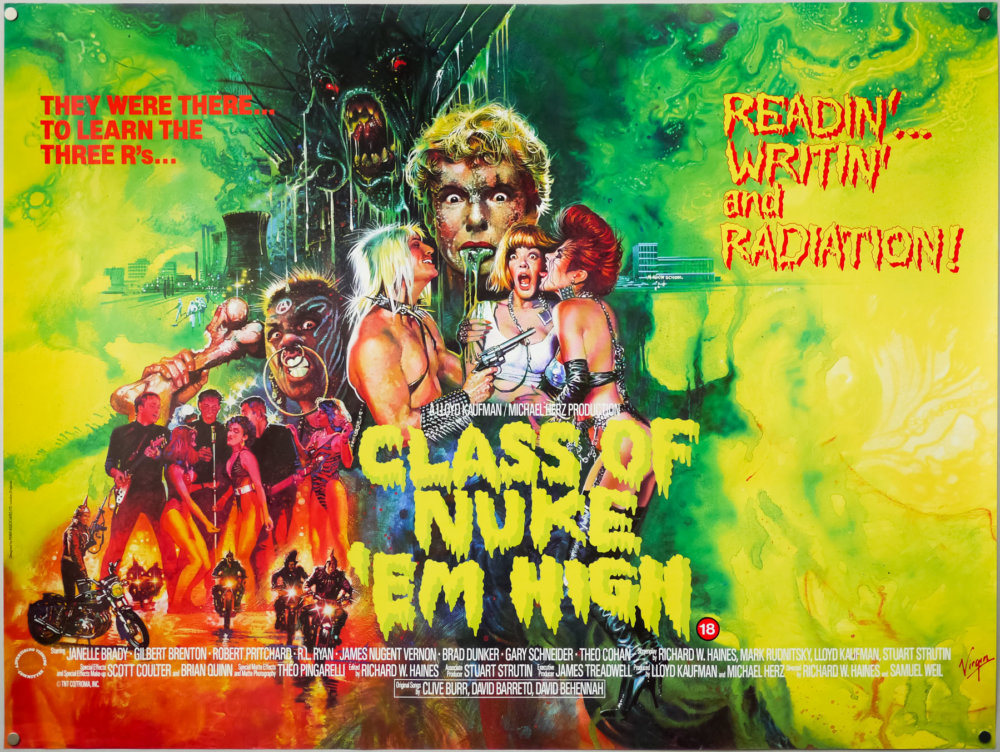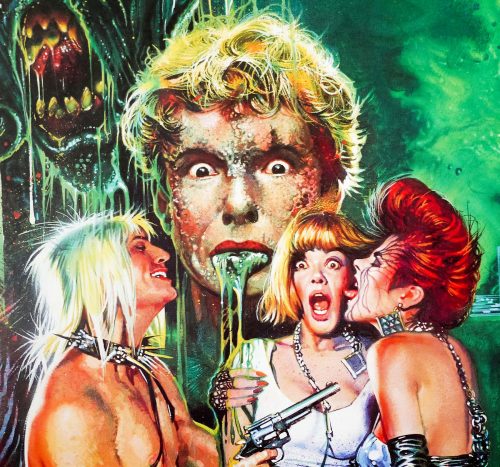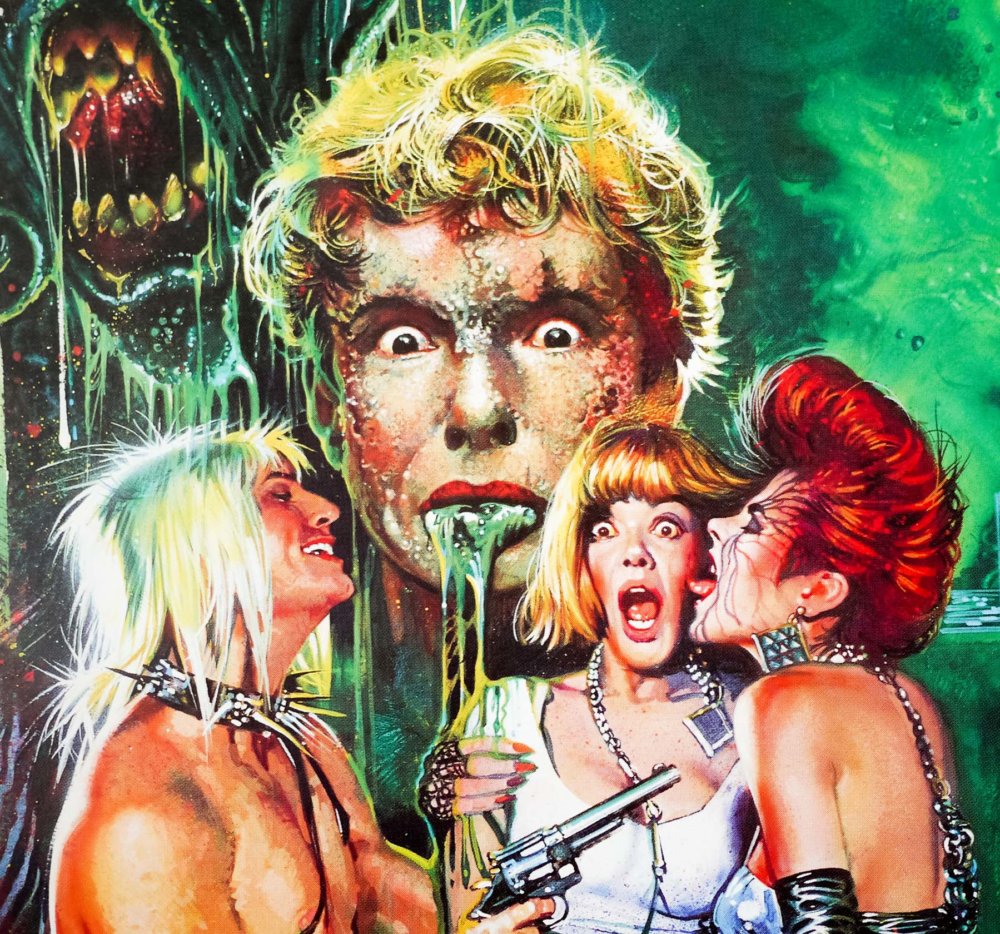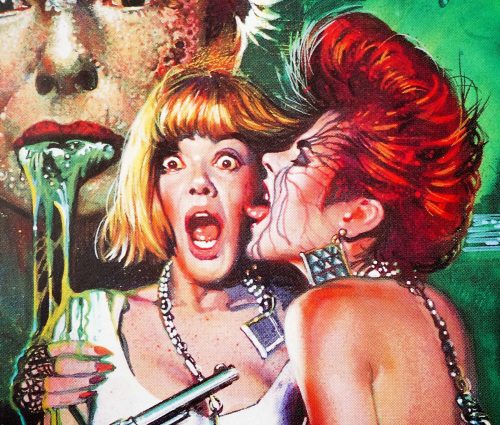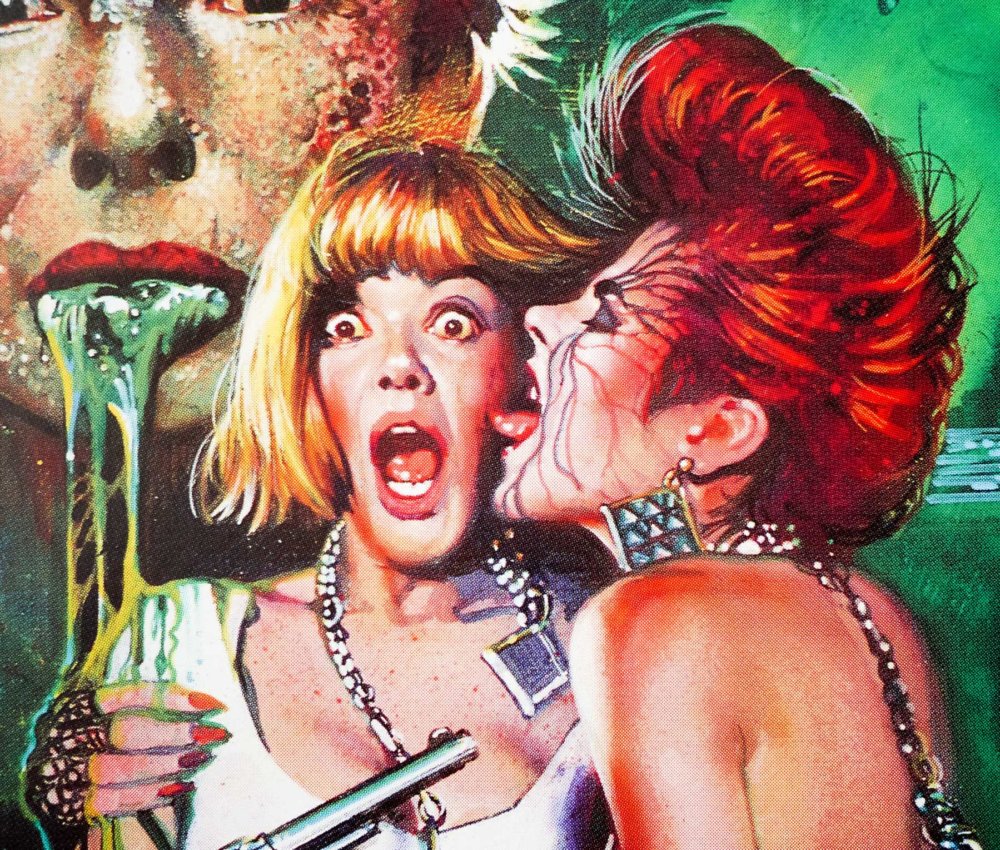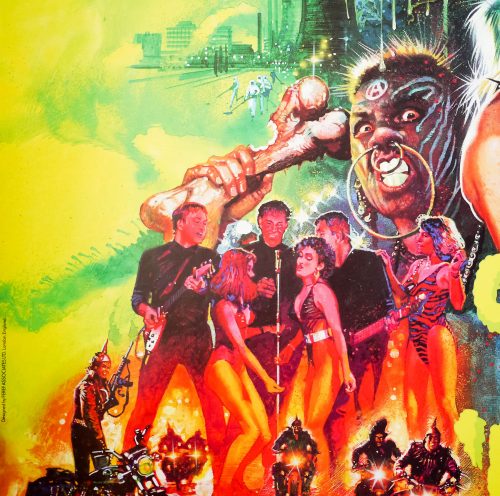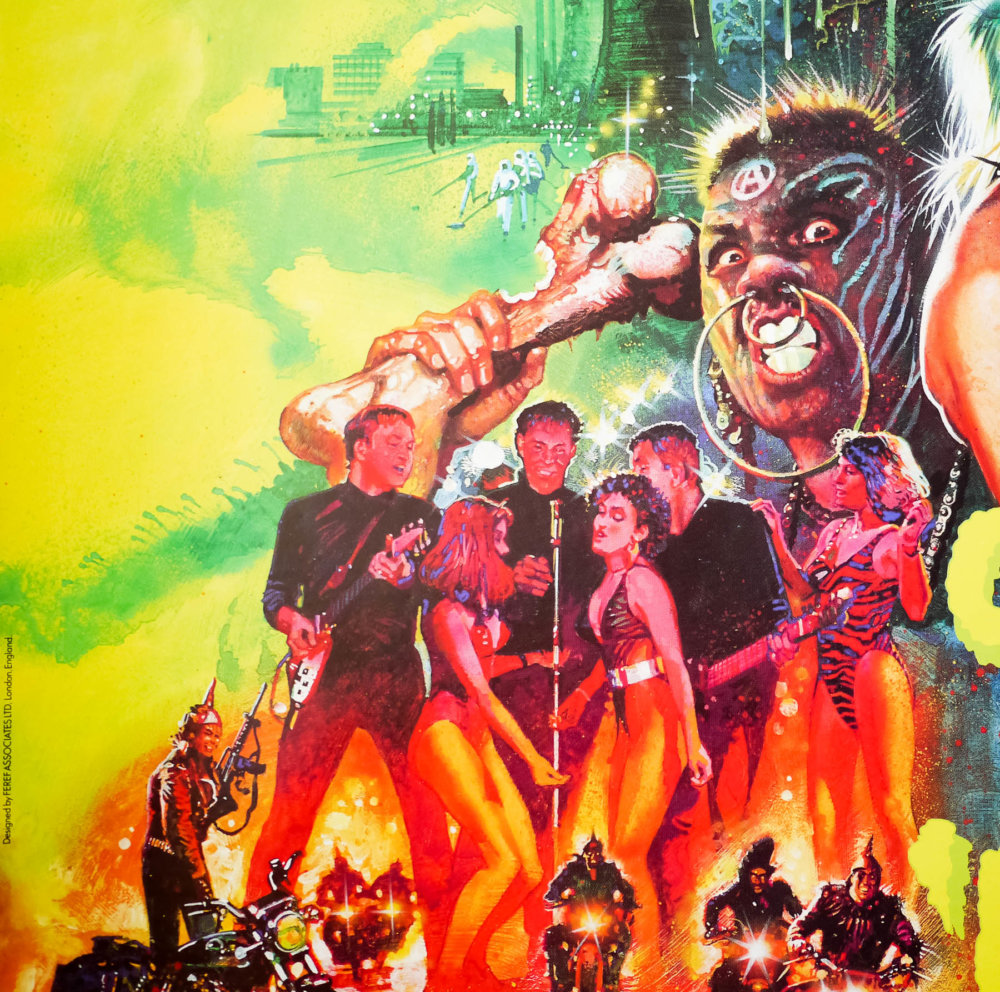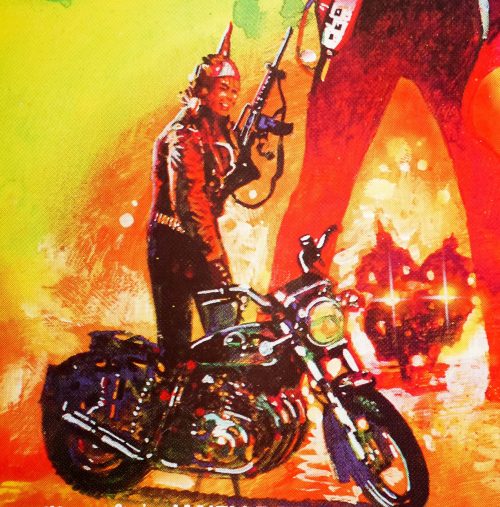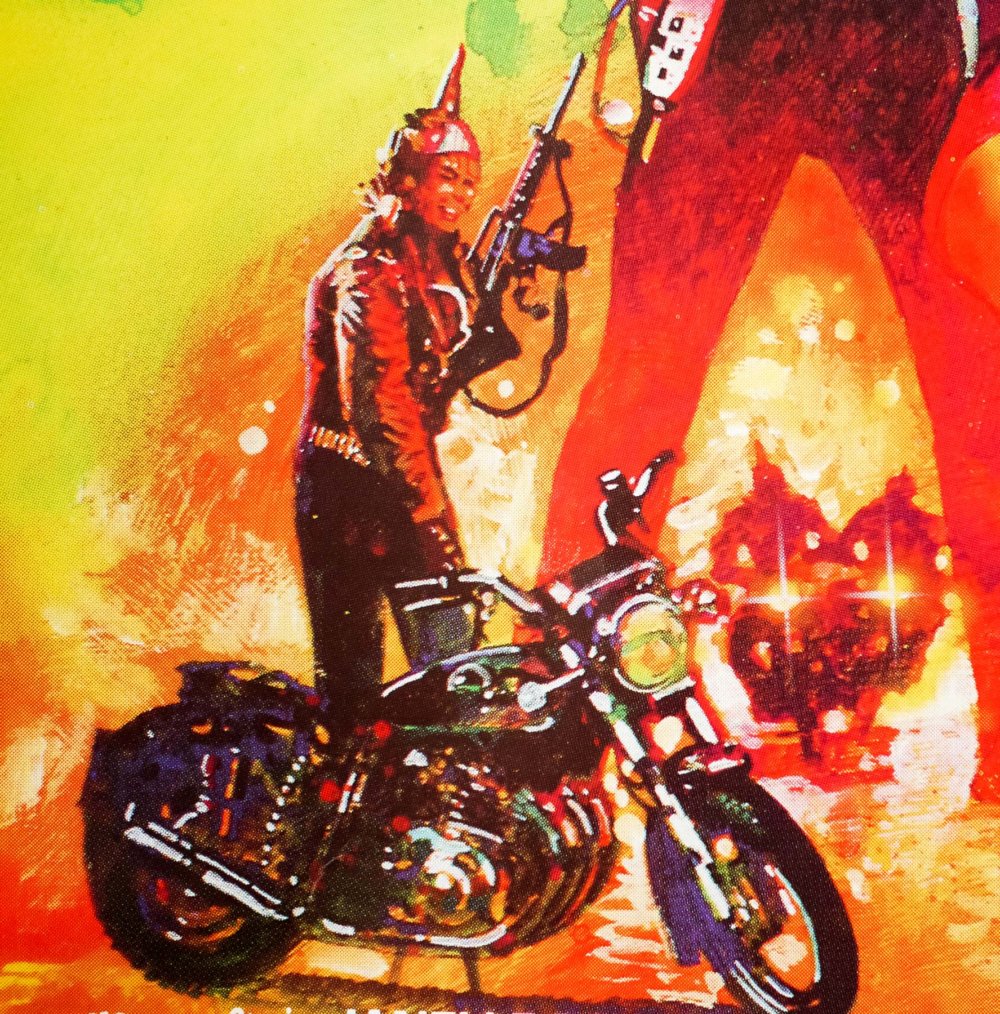 Title
AKA

Atomic College (France)
Year of Film
Director
Starring
Origin of Film
Type of Poster
Style of Poster

--
Origin of Poster
Year of Poster
Designer
Artist
Size (inches)

30 2/16" x 39 14/16"
SS or DS

SS
NSS #

--
Tagline

They were there... to learn the three R's... READIN'.... WRITIN' and RADIATION!
An appropriately lurid design on this UK quad for the release of infamous independent studio Troma Entertainment's Class of Nuke 'Em High. The film was directed by Richard W. Haines and Troma co-founder Lloyd Kaufman (under the pseudonym Samuel Weil) and the story centres on the Tromaville High School in New Jersey, which is located close to a dodgy nuclear power-plant that continuously suffers leaks of hazardous material. The Cretins are the school's anarchic gang (who feature heavily on this poster) and are responsible for peddling drugs to the other pupils. When they inadvertently buy a marijuana plant that has been contaminated by nuclear waste things start to get very messy indeed. Of particular note is the parasitic offspring birthed by Chrissy (Janelle Brady) under the influence of the toxic weed, which mutates into the spiky monstrosity seen at the top of this poster.
Criticising a Troma production is a bit like tearing down a school production; this is amateur entertainment at best, with acting that is hilariously awful across the board, choppy editing and a total lack of atmosphere. With that being said, if you go in expecting the usual Troma mixing-pot of gore, guns, girls and explosions you won't leave too disappointed. Some of the effects are actually well-realised on what I can only assume was a minuscule budget.
The montage on this quad was designed and painted by one of my favourite British artists Brian Bysouth, whose wonderfully detailed illustrations featured on hundreds of posters over three decades. Some of his most famous posters include the withdrawn one sheet for A View to a Kill, Highlander, Big Trouble in Little China and The Living Daylights. In 2012 I was lucky enough to meet and interview Brian and the resultant article can be read by clicking here.