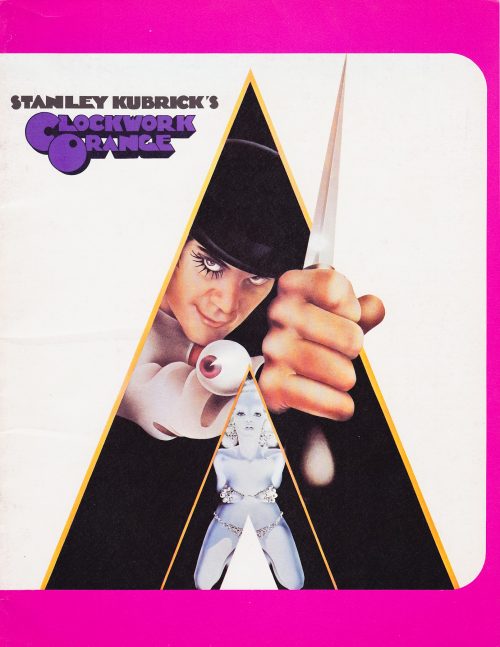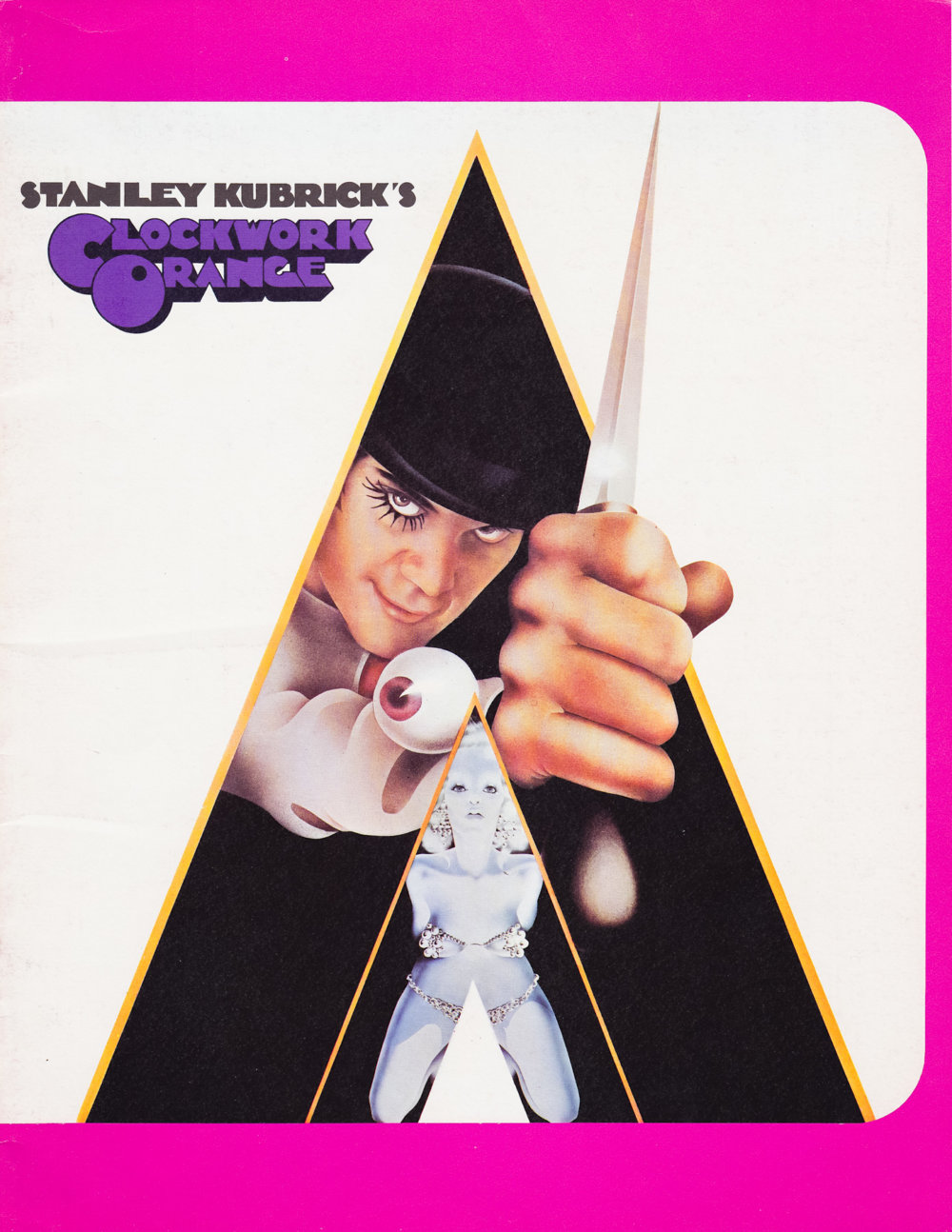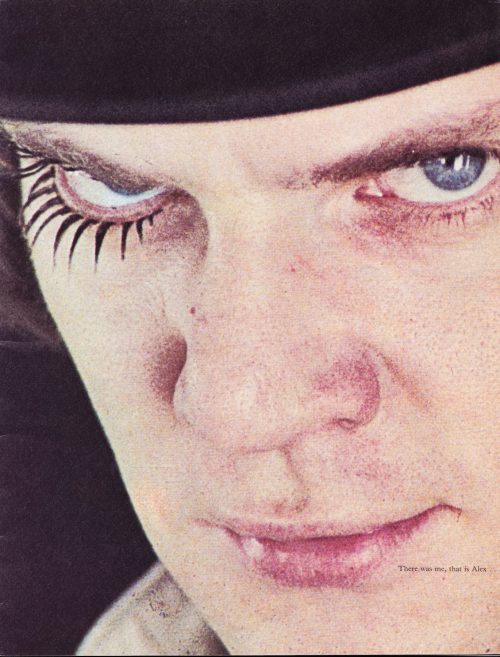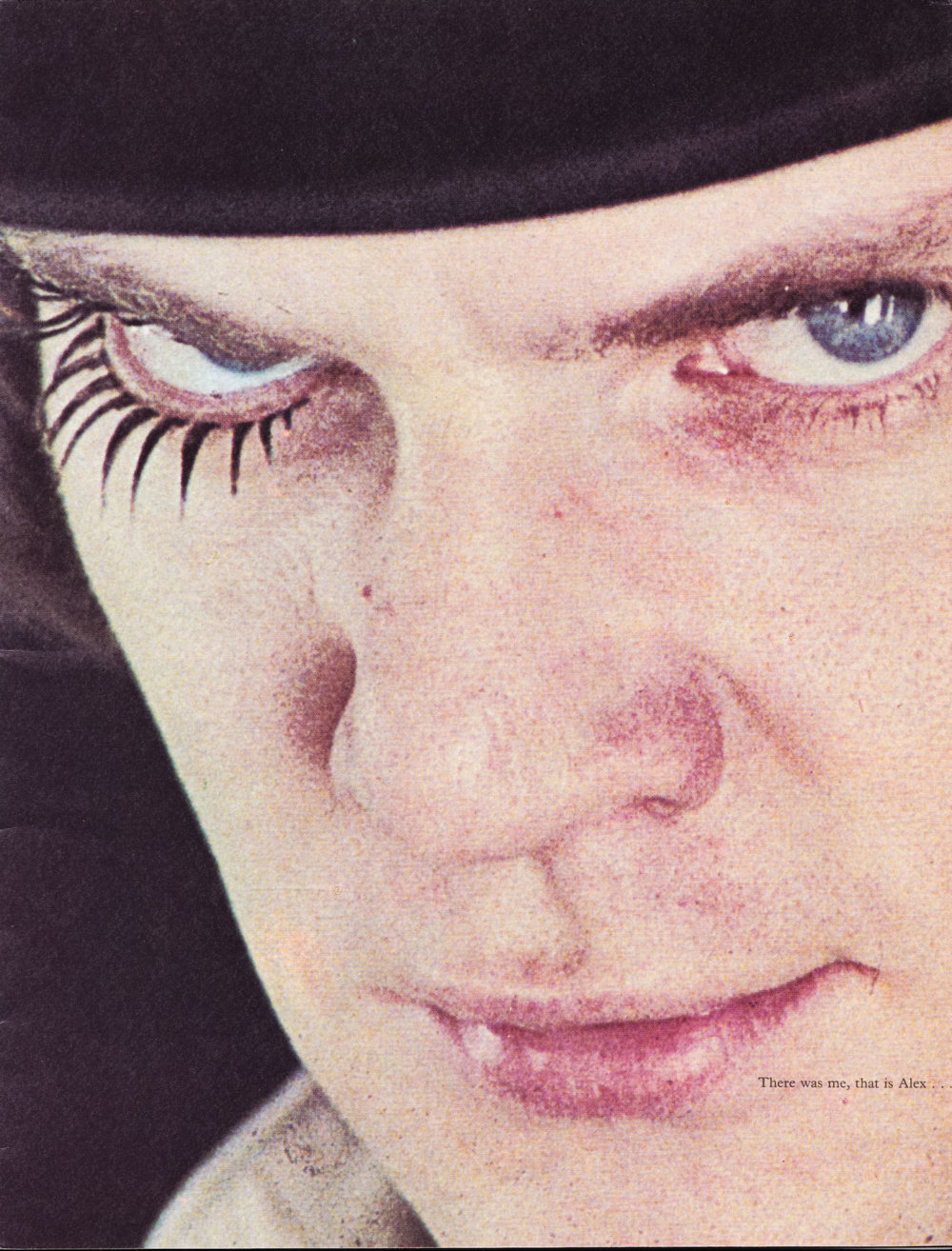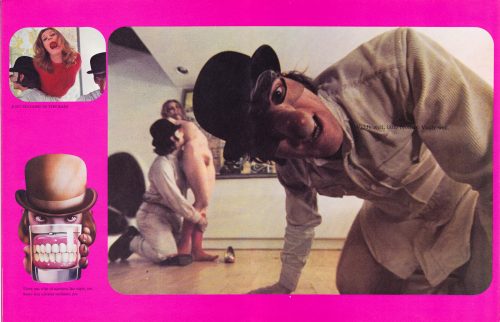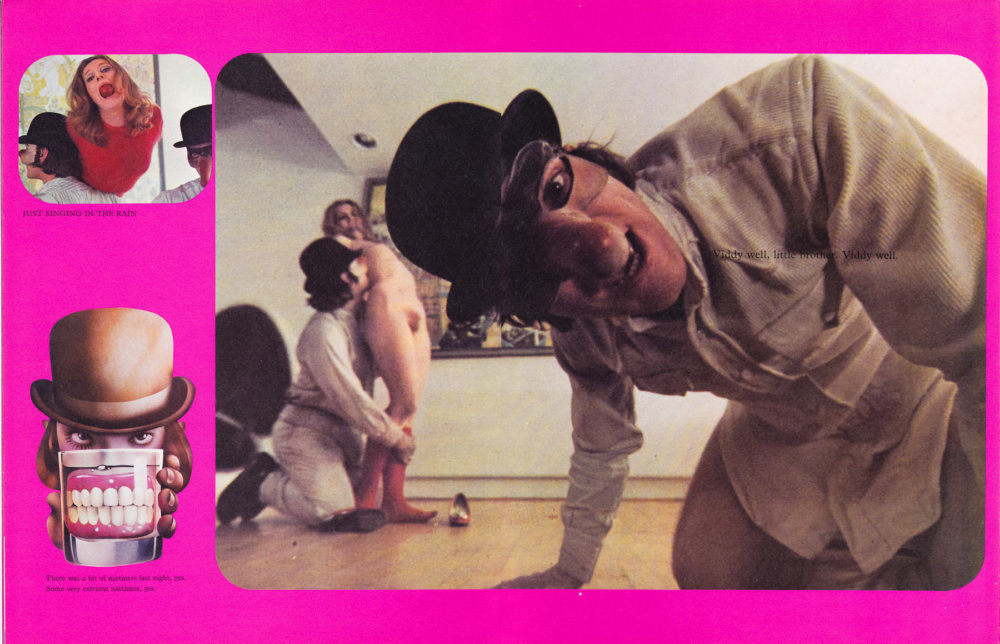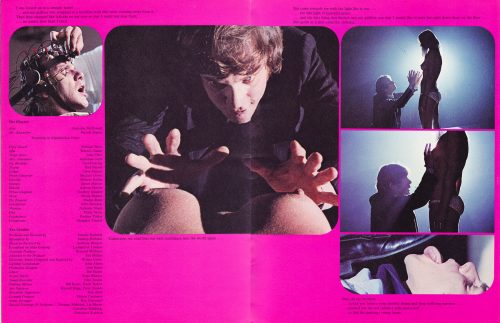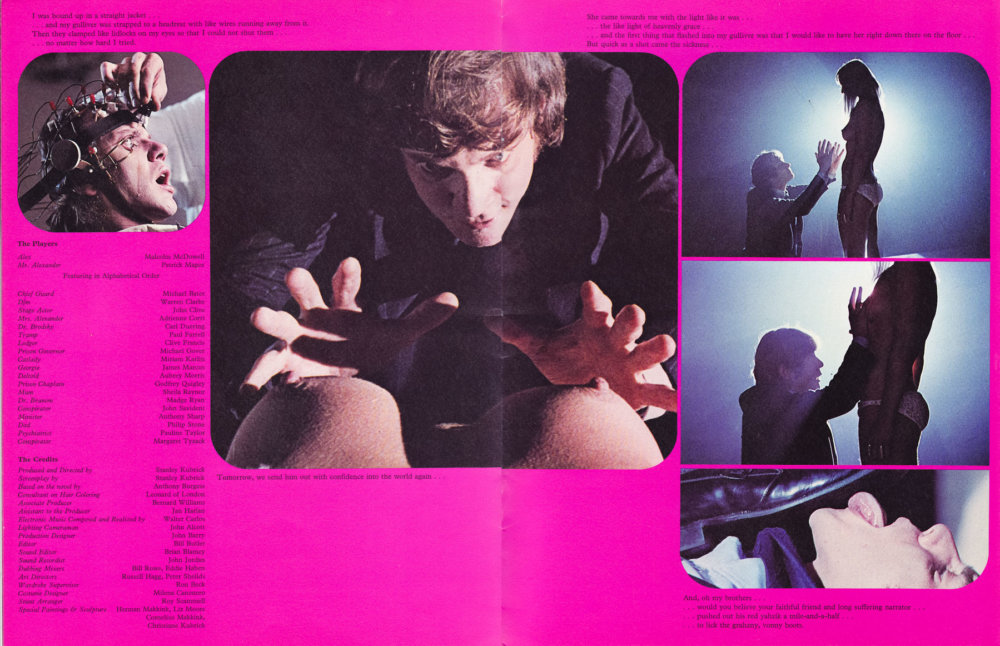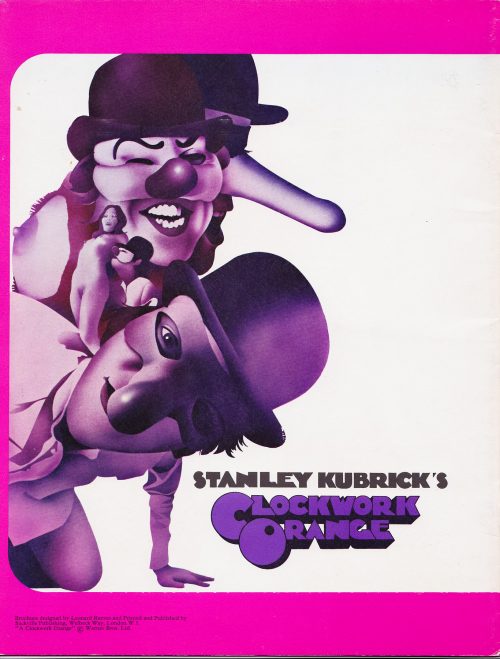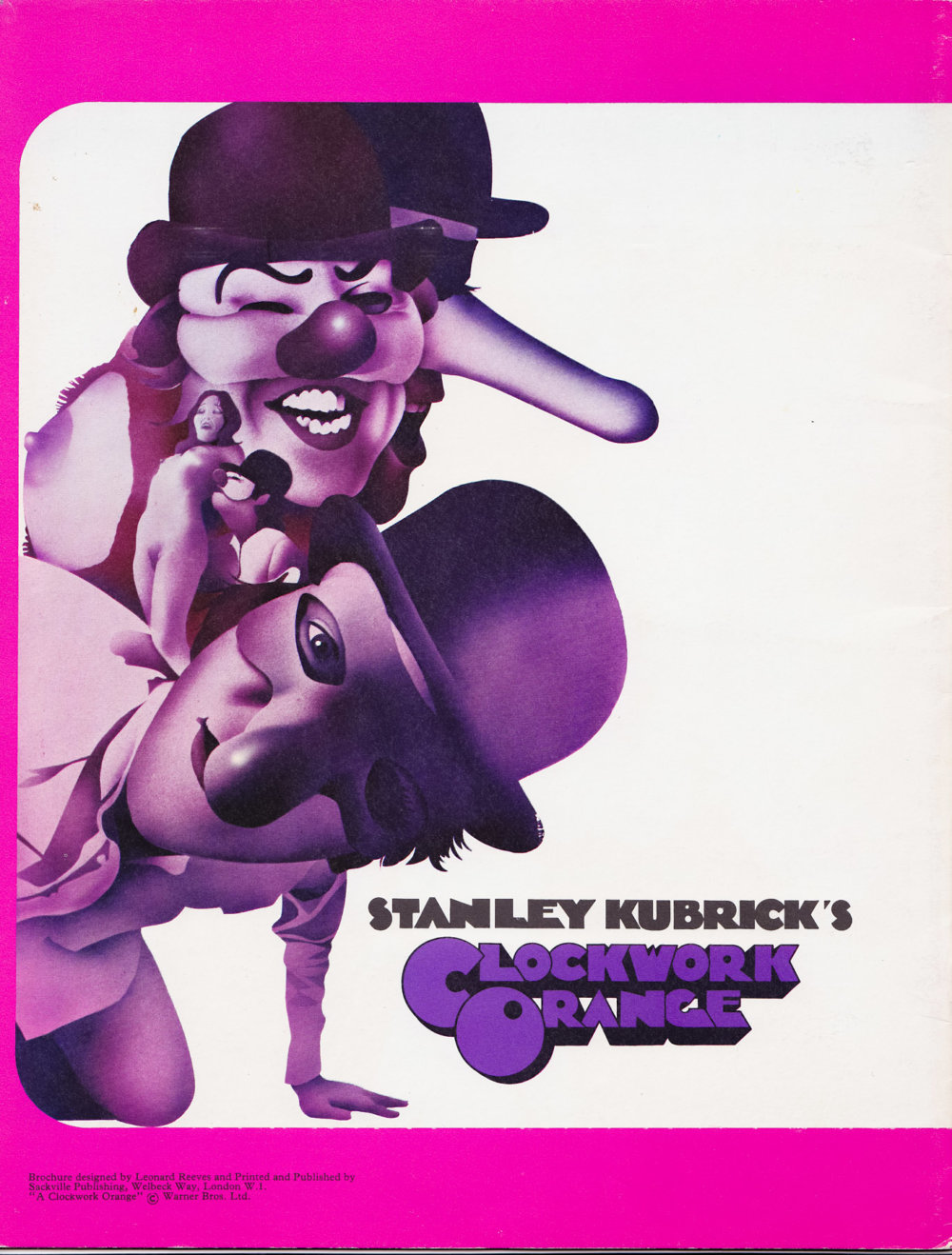 Title
AKA

Stanley Kubrick's A Clockwork Orange (USA - poster title) | Arancia meccanica (Italy)
Year of Film
Director
Origin of Film
Type of Poster
Style of Poster

--
Origin of Poster
Year of Poster
Designer
Size (inches)

N/A
SS or DS

SS
Tagline

--
The next non-poster addition to the site is this original program (brochure) for Stanley Kubrick's legendary 1971 film Clockwork Orange. I believe that it is from the film's original release, although (frustratingly) it is not dated to confirm this. It would likely have been given away, or perhaps sold, at particular performances or cinemas and features a short write-up on the film, a cast-list and then a series of quotes alongside imagery from the film.
The cover displays British artist Philip Castle's iconic illustration of Alex (Malcolm McDowell) that was used to promote the film around the world, and the brochure also features images of other illustrations that Castle painted for the film (the illustration of the glass and teeth, for example) that were not printed as posters. The lurid pink colours make some of the text hard to read and it's an odd design choice, although I expect it was intended to convey the 'shocking' nature of the film itself.
If anyone has any definitive information as to when this program would have originally been used to promote the film please get in touch.