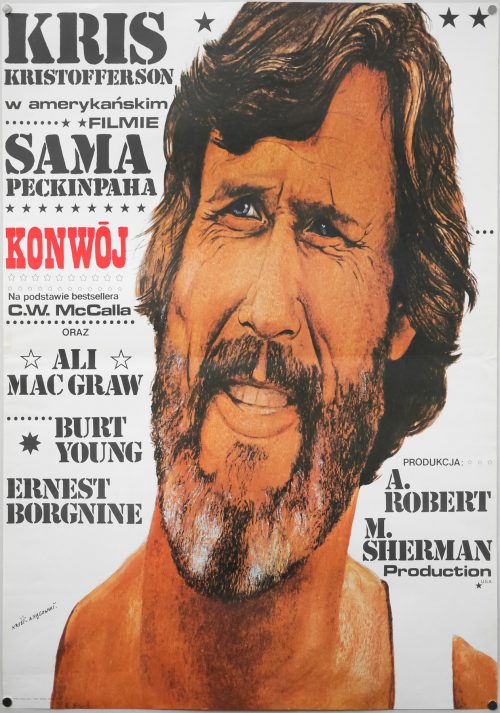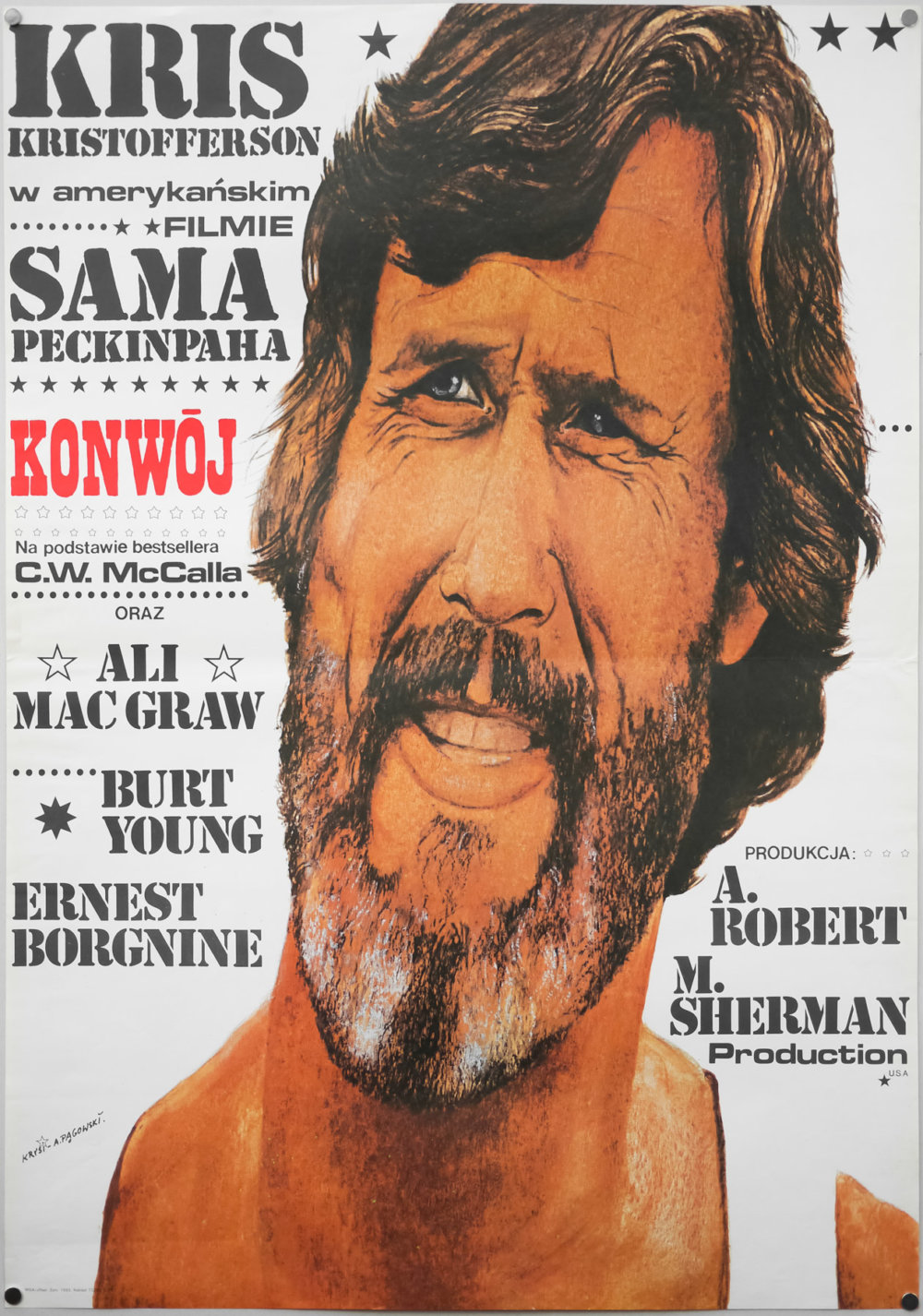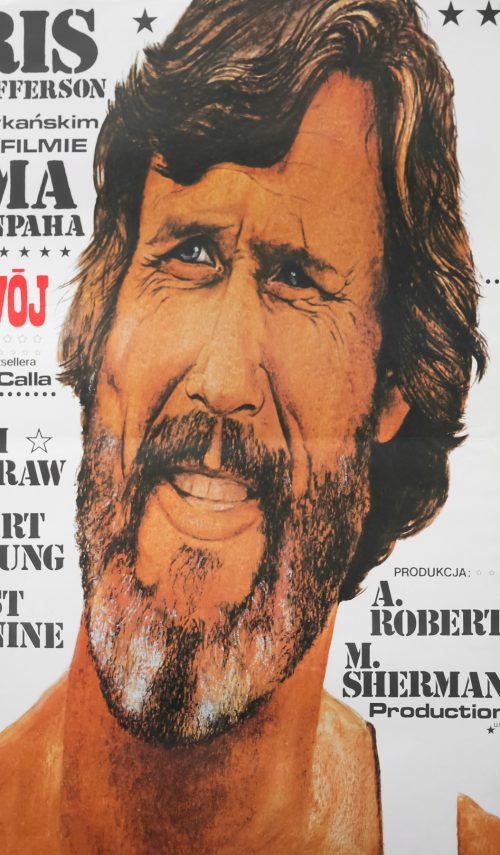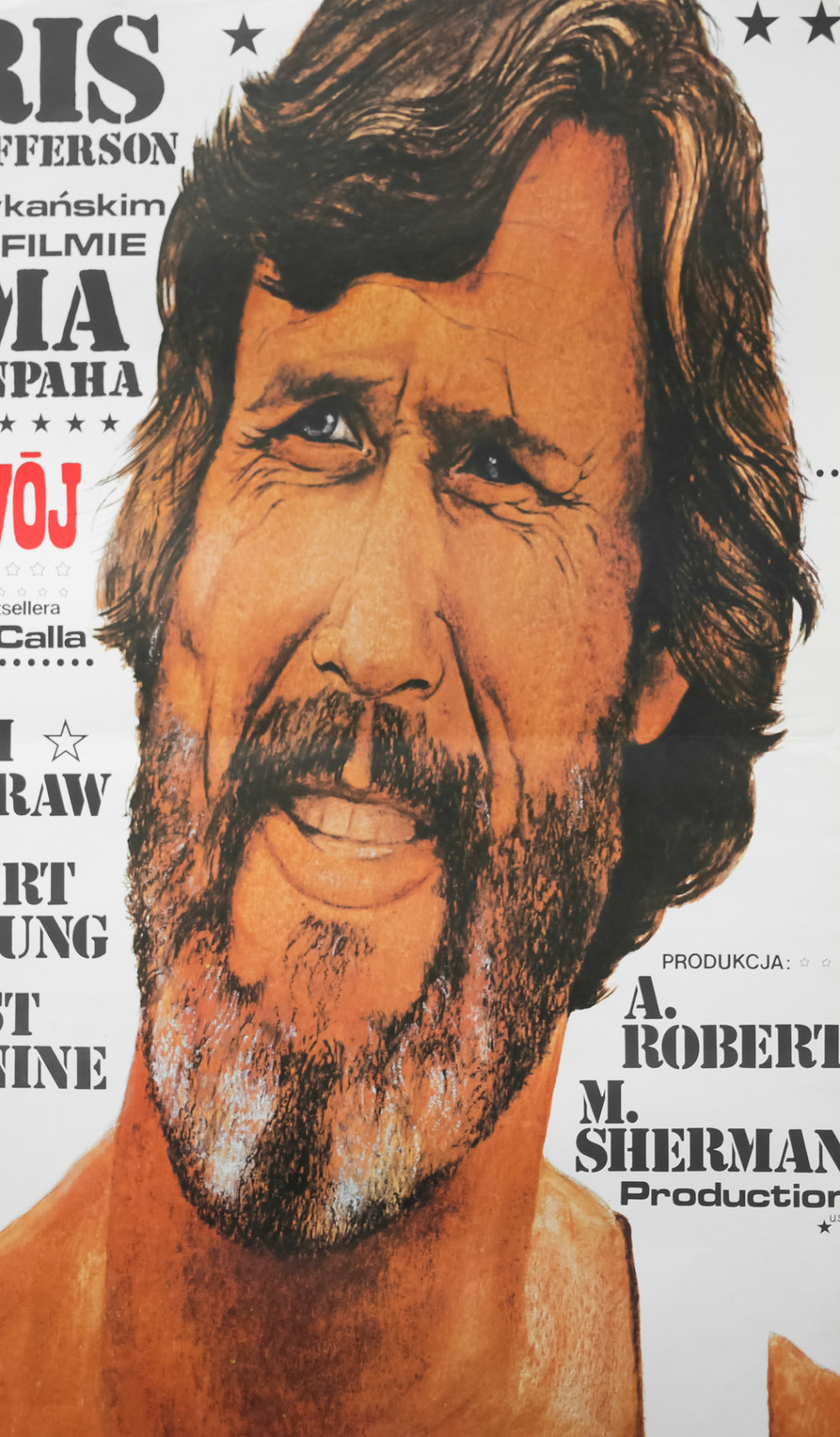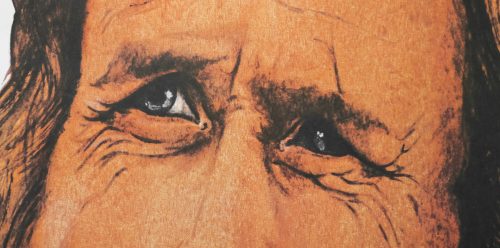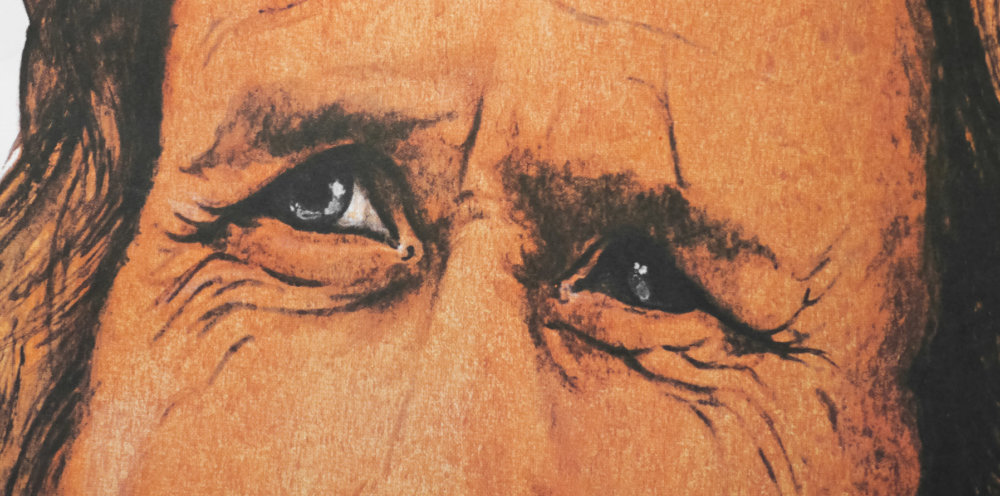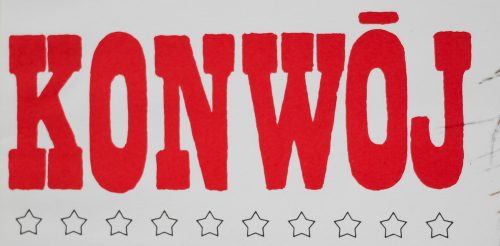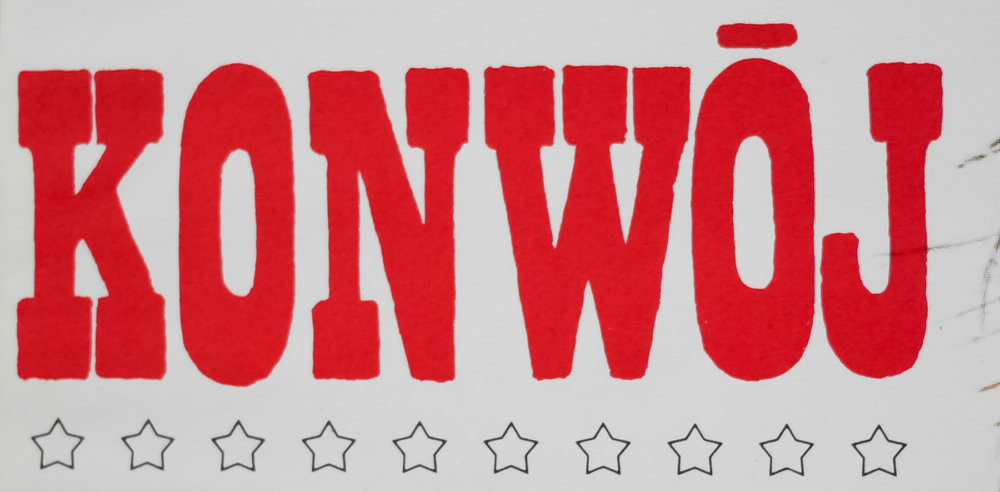 Title
AKA

--
Year of Film
Director
Starring
Origin of Film
Type of Poster
Style of Poster

--
Origin of Poster
Year of Poster
Designer
Artist
Size (inches)

26 3/16" x 37 3/16"
SS or DS

SS
Tagline

--
Convoy was legendary American director Sam Peckinpah's penultimate film and his most commercially successful, despite it being critically mauled. It was made at the height of the craze for CB Radio/trucking films, which included the likes of Smokey and the Bandit and the TV series Movin' On. The film's title comes from the hit country and western novelty song of the same name by C.W. McCall and Chip Davis that was released in 1975. The song appears during the opening and intermittently during the film, with the latter version being reworked especially for the production.
It's fair to say that the film is light on plot but Kris Kristofferson stars as long-distance trucker Martin 'Rubber Duck' Penwald who ends up leading the titular line of trucks across several states. Following an diner-based altercation with three police officers, including Duck's long-term nemesis Sheriff "Dirty Lyle" Wallace (a great performance by Ernest Borgnine), a group of truckers head for the Arizona state line to escape prosecution. Lyle ups the stakes and pursues them into New Mexico whilst the convoy continues to grow. The authorities are determined to stop the truckers and Lyle uses the life of a fellow trucker to lure Duck into a trap from which it seems there'll be no escape.
As had become standard for Peckinpah productions, the film finished over schedule and massively over budget, causing the director to be taken off post-production of the film. Studio staff worked with an editor to trim down a first cut that was over three hours long. It doesn't particularly feel like a Peckinpah film (compared to the likes of The Wild Bunch, say) but there are certainly some well done scenes and the choices of location are excellent. Some of the editing choices aren't great, however, with the slow-motion diner brawl being particularly excruciating to watch today. By this point in his career the director's addiction to alcohol and drugs had become so profound that it would be another five years before he would work again.
This Polish poster was designed and illustrated by Andrzej Pagowski, a prolific film poster artist who was born in Warsaw in 1953 and studied at the celebrated University of Fine Arts in Poznań, graduating in 1978 under the tutorship of the noted artist Waldemar Świerzy. In 1990 he started his own graphic design studio called Studio P, which he developed into an advertising agency by 1993. According to the biography on his official site, Pagowski has illustrated over 1000 posters during his career and has also done work for books, magazines and music covers. In addition, he is also a TV and theatre stage designer and a screenwriter. Undoubtedly a man of many talents!
Pagowski's official site features an extensive gallery of his work, including several of the posters. Polishposter.com also features multiple pages worth of his movie posters and this culture.pl article is well worth a read too.
To see the other Pagowski-designed posters I've collected click here.