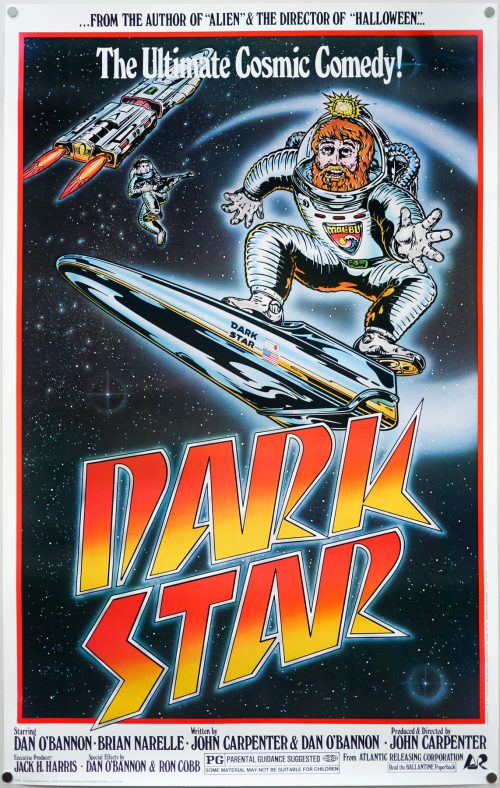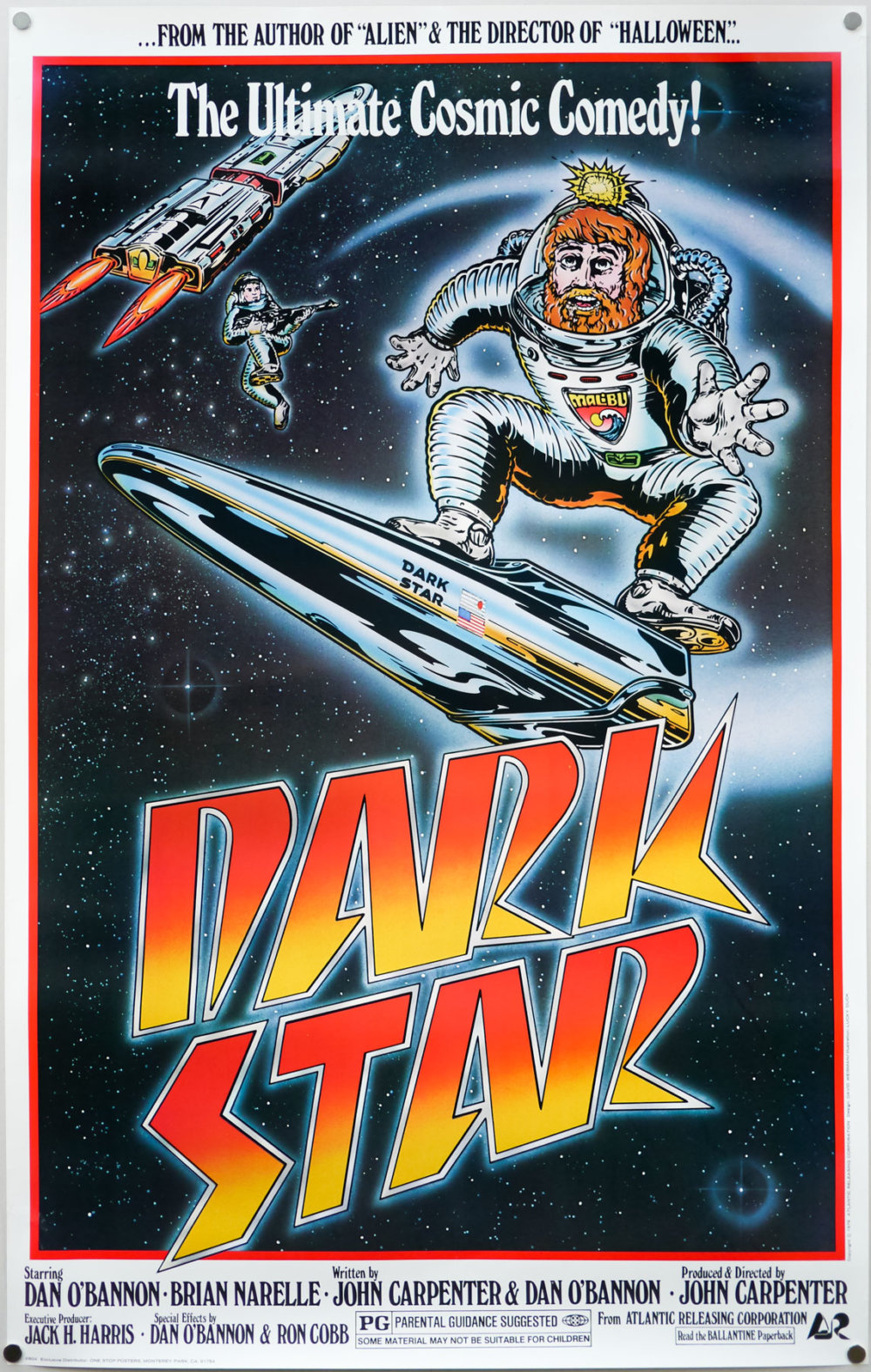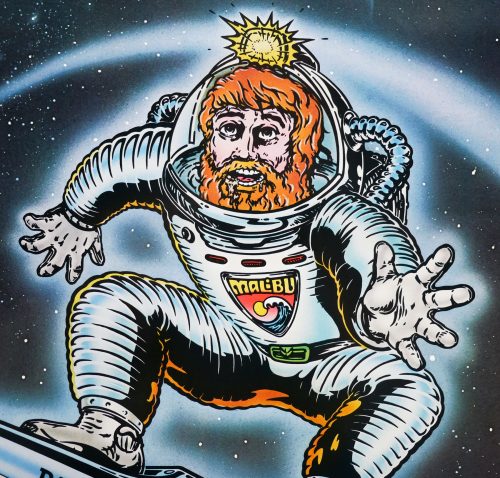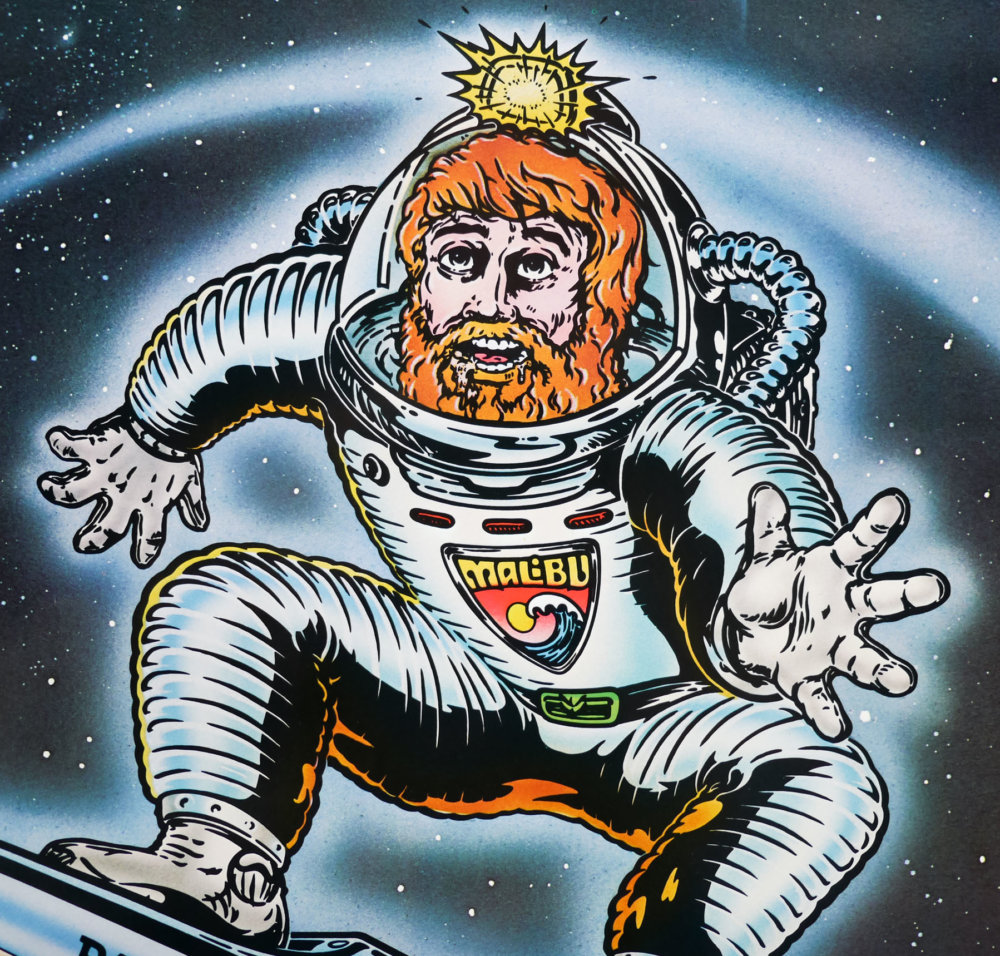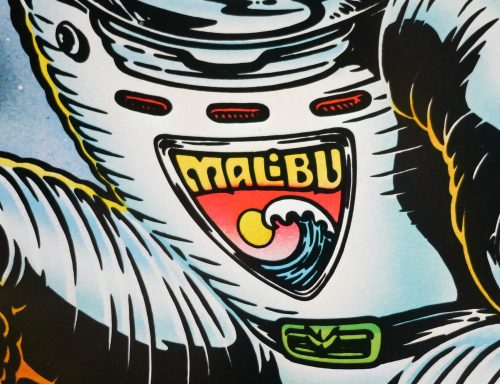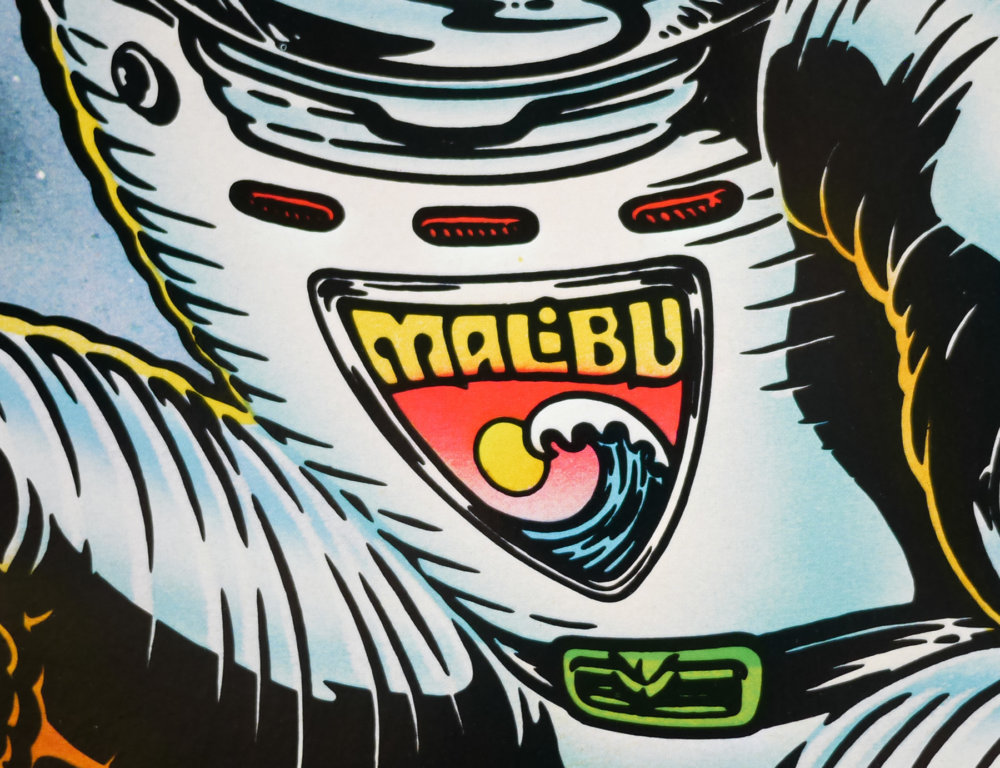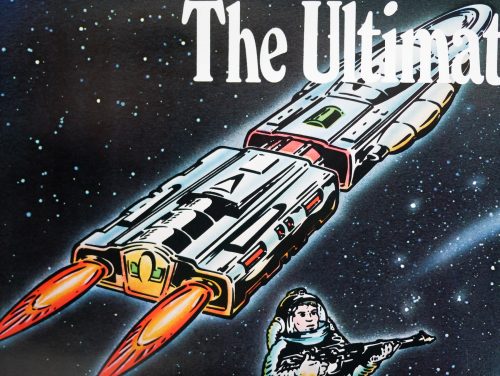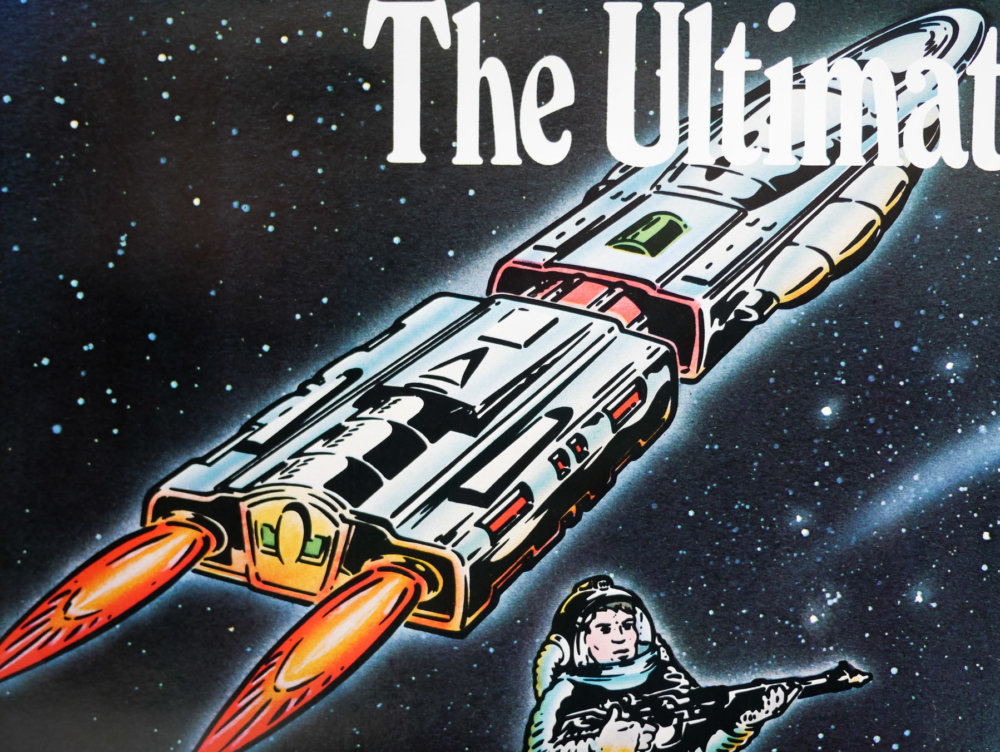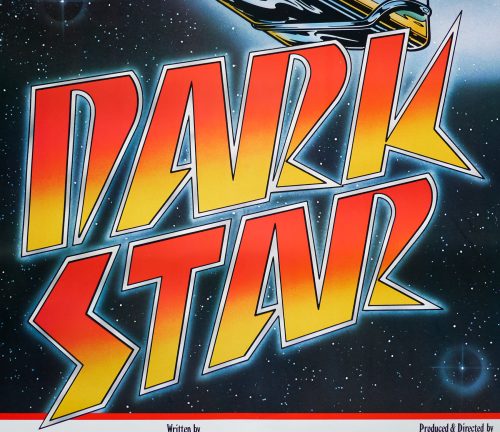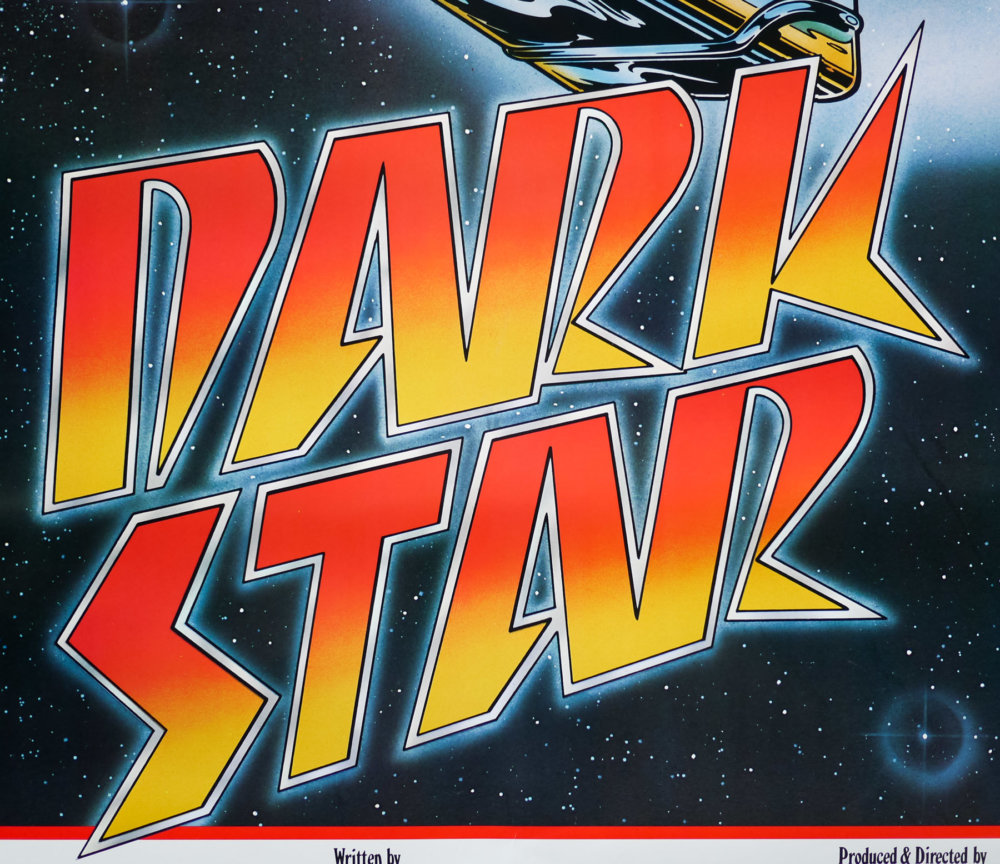 Title
AKA

--
Year of Film
Director
Origin of Film
Type of Poster
Style of Poster

Re-release
Origin of Poster
Year of Poster
Designer
Artist
Size (inches)

22 11/16" x 35 14/16"
SS or DS

SS
Tagline

The ultimate cosmic comedy!
This is a special poster that was printed for the 1979 re-release of ace director John Carpenter's first film, Dark Star. The sci-fi comedy was made over a period of several years whilst Carpenter was a student at the famous USC School of Cinematic Arts in California, which counts hundreds of well known directors, producers and screenwriters amongst its alumni. Made in collaboration with his friend and fellow student Dan O'Bannon, the shoestring budget (reportedly just $60,000) meant that the pair were multitasking throughout the shoot, with Carpenter co-writing the screenplay, directing, producing and writing the score, whilst O'Bannon shared the screenwriting duties as well as acting and working on the special effects.
The film follows the exploits of the spaceship Dark Star, an exploratory vessel traveling through space looking for unstable planets to blow up with giant bombs, clearing the way for space colonisation. The small crew has to deal with malfunctioning equipment (including the fact that their last supply of toilet paper was destroyed), a mischievous mascot alien, and a sentient bomb that must be persuaded not to destroy the ship by giving it a rudimentary lesson in phenomenology. As depicted on this poster the crew are also keeping the dead body of their captain in freezer storage and are able to speak directly with his conscious. The film is often credited as the first sci-fi to explore the mundanity of working in space.
After playing successfully in a series of short film festivals, the film was seen by the producer Jack H. Harris who was known for launching the careers of fledgling filmmakers, including John Landis whose first feature Schlock was shepherded onto the screen by the producer. Carpenter and O'Bannon were given budget to expand the short into a feature, and several new sequences were added before its eventual release in 1974. The film opened on a significant number of screens considering its origins but left audiences confused, particularly since it came out of nowhere with a brief marketing campaign that made the film seem like a dark and serious sci-fi. Despite being a box-office flop, the film would later gain a great cult following once it was released onto VHS in the 1980s.
Dan O'Bannon went on to work on the special effects for George Lucas' Star Wars, as well as further exploring the idea of 'workers in space' in his script for Ridley Scott's Alien. Carpenter would next direct the taught thriller Assault on Precinct 13 (1976), which saw international success and firmly established him as a director, paving the way for his milestone horror film, Halloween (1978).
This re-release poster, which is in stark contrast to the original release US one sheet, is smaller than one sheet size and it's probably better described as a commercial poster. These are licensed posters that would printed to be sold at cinemas, specialist stores or as a tie-in promotion. In the bottom left there is text mentioning One Stop Posters (Monterey Park) and they were a notable supplier of commercial posters back in the 1970s and 80s. The design is credited to someone called David Weisman and the illustration to Lucky Duck and I've struggled to find out any information about either of them. If you have any more details please get in touch.