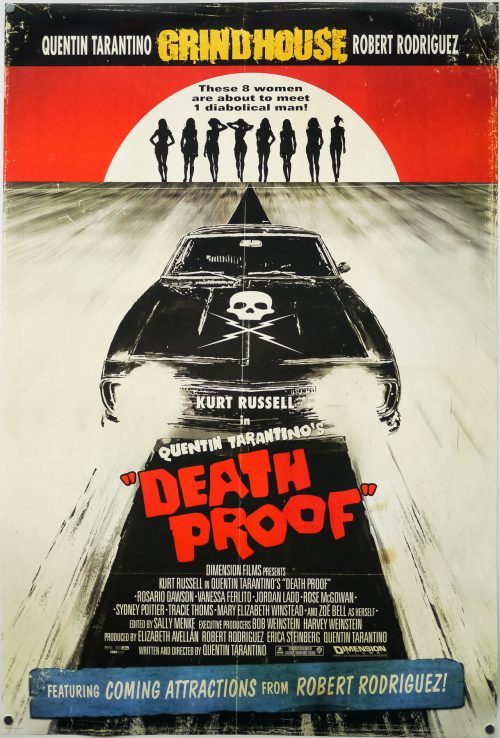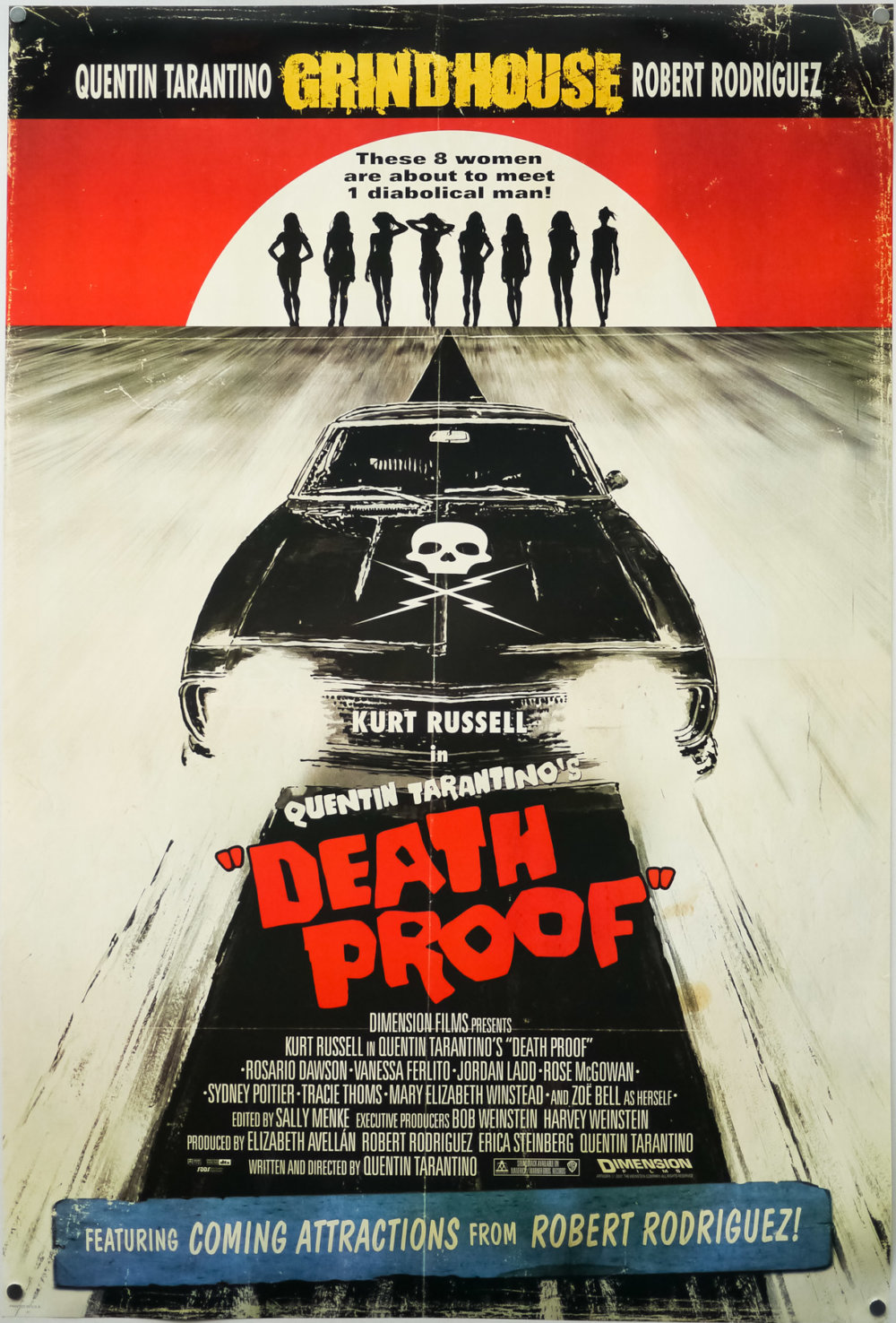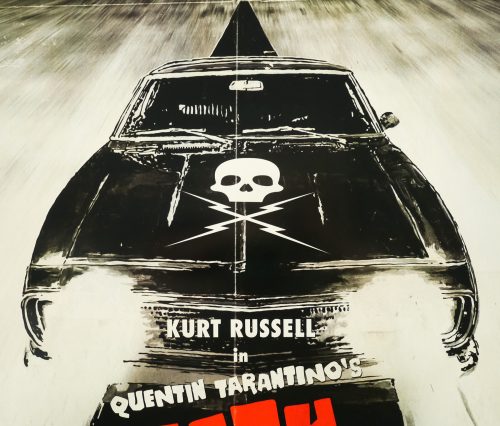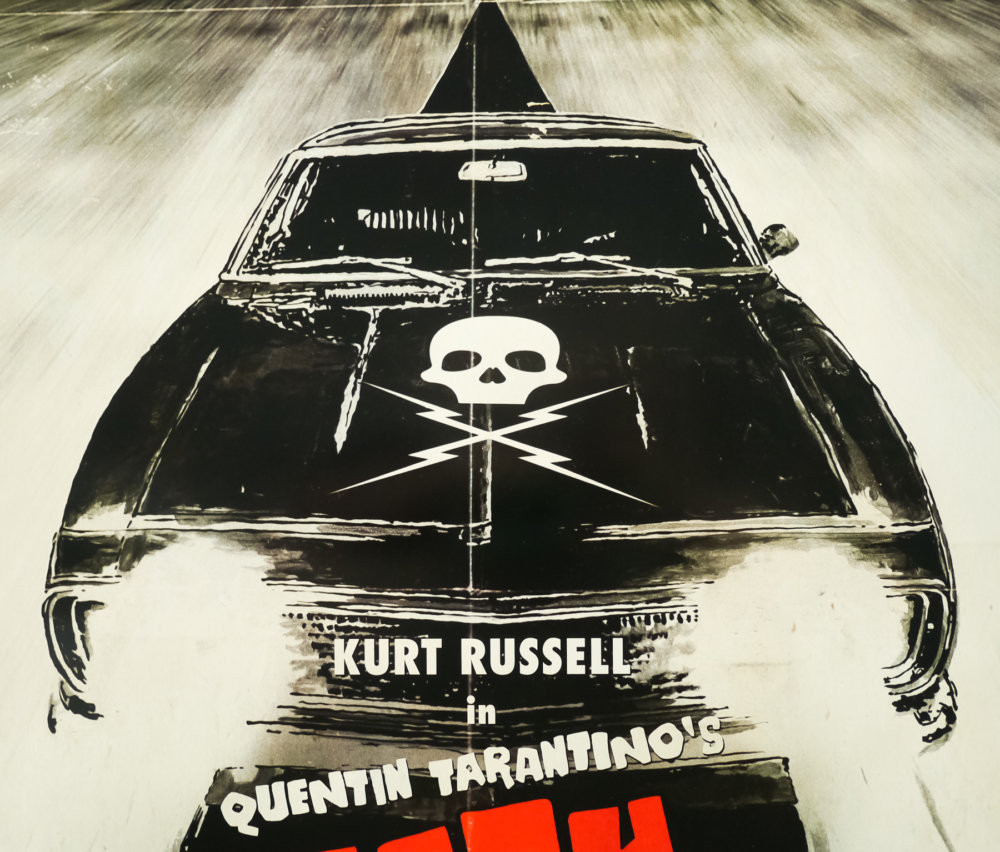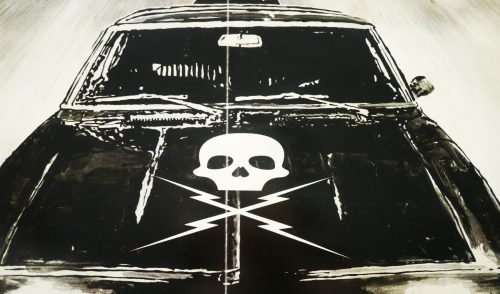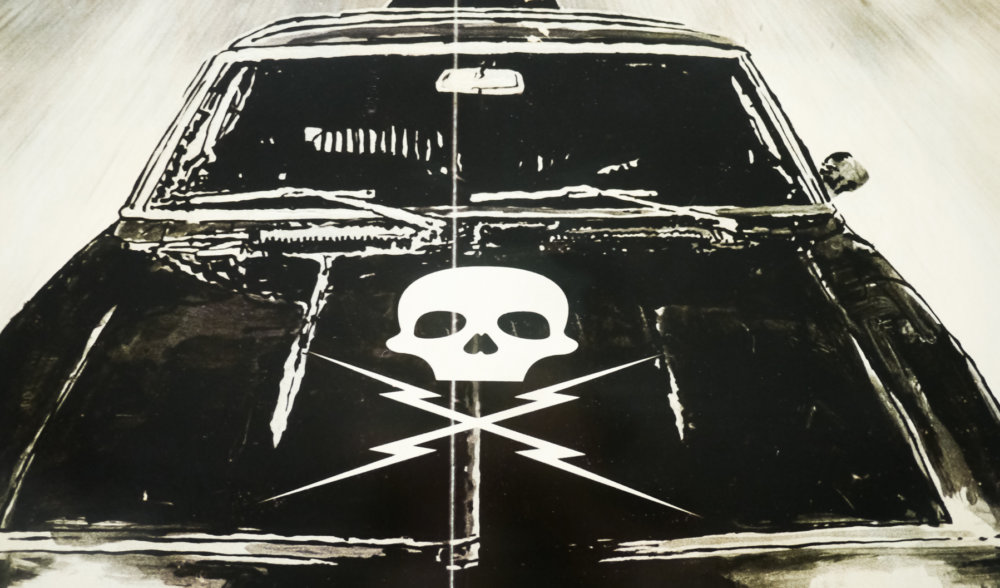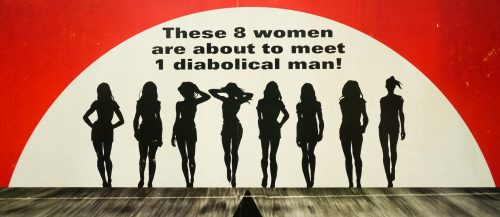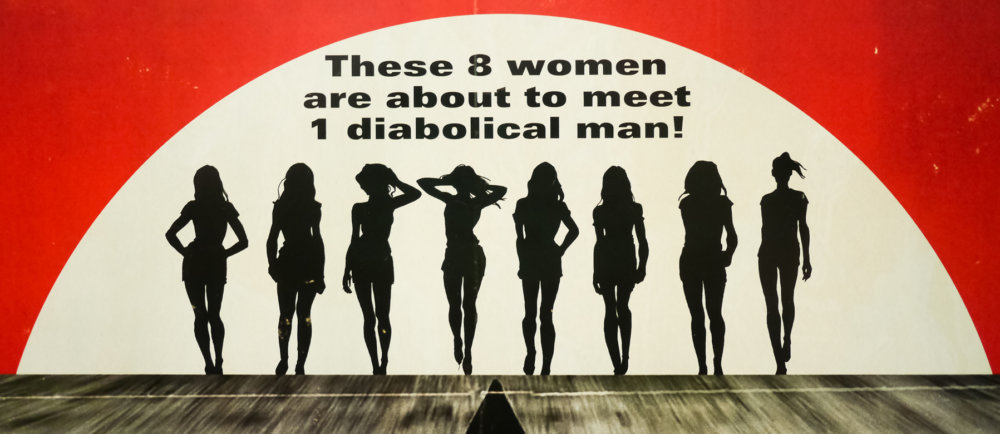 Title
AKA

Grindhouse (USA - two movies together) | Boulevard de la mort (France)
Year of Film
Director
Starring
Origin of Film
Type of Poster
Style of Poster

International
Origin of Poster
Year of Poster
Designer
Artist
Size (inches)

27" x 40"
SS or DS

SS
NSS #

--
Tagline

These 8 women are about to meet 1 diabolical man!
This is the scarce international one sheet for the release of Quentin Tarantino's half of the ill-fated Grindhouse project, Death Proof. featuring Kurt Russell as the sadistic Stuntman Mike, a former Hollywood stuntman who has rigged his 1970s muscle car with a special cage that protects him in the event of a crash making it 'death proof'. We see what happens when Mike invites Pam (Rose McGowan), a drunken reveller for a ride and kills her with his reckless driving before smashing into a car full of her friends who he'd met earlier that evening killing them all instantly, whilst he survives with only a few minor injuries. Mike evades prosecution because all the witnesses are dead and the girls were intoxicated. Fourteen months later he tries the same trick with another bunch of girls, but he doesn't reckon on them having a stuntwoman (Zoe Bell) in their midst and before long the tables have turned.
The project was conceived by Tarantino and fellow director (and frequent collaborator) Robert Rodriguez as a homage to the 1970s grindhouse cinemas that would show horror, sci-fi and cult b-movies, often in double or even triple bills. Grindhouse features Death Proof paired with Rodriguez's zombie action feature Planet Terror whilst a series of fake trailers were filmed and shown before each feature began. The trailers were created especially for Grindhouse by directors including Rob Zombie, Eli Roth and Edgar Wright. One of the trailers for a film called Machete starring Danny Trejo was directed by Rodriguez and was later made into a full length feature, the sequel to which is just about to be released into cinemas in the UK.
The Grindhouse project was shepherded by Tarantino's regular producing partner Harvey Weinstein and when the film had a near disastrous North American box-office debut, despite positive reviews, the decision was then made to split the two films apart and release them separately in cinemas in the rest of the world. Blame was placed both on the overall length of Grindhouse (three hours plus) and reports that many cinema-goers were confused by the structure and left during the credits of Planet Terror. Both films had multiple minutes added back to their length in order to justify the ticket price of a standalone feature. Two films meant that many more posters were created to market the films and there were two one sheets that were printed in the USA for use internationally – typically that means in English-speaking territories outside of North America like Singapore and Hong Kong. These are pretty scarce posters and I'll be posting the Planet Terror version in the coming weeks.