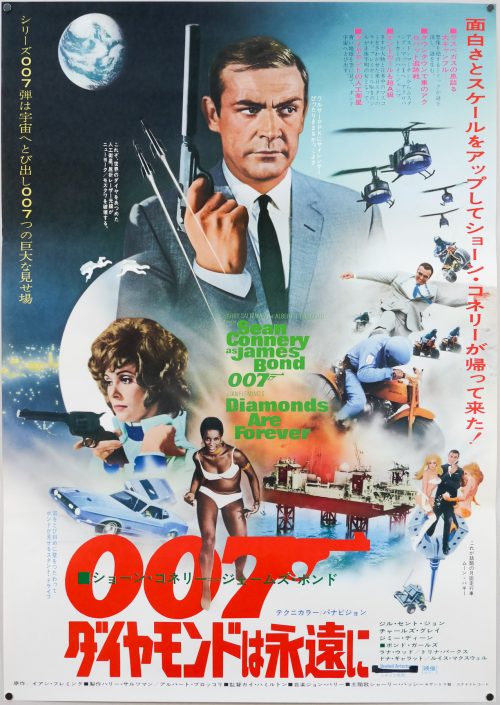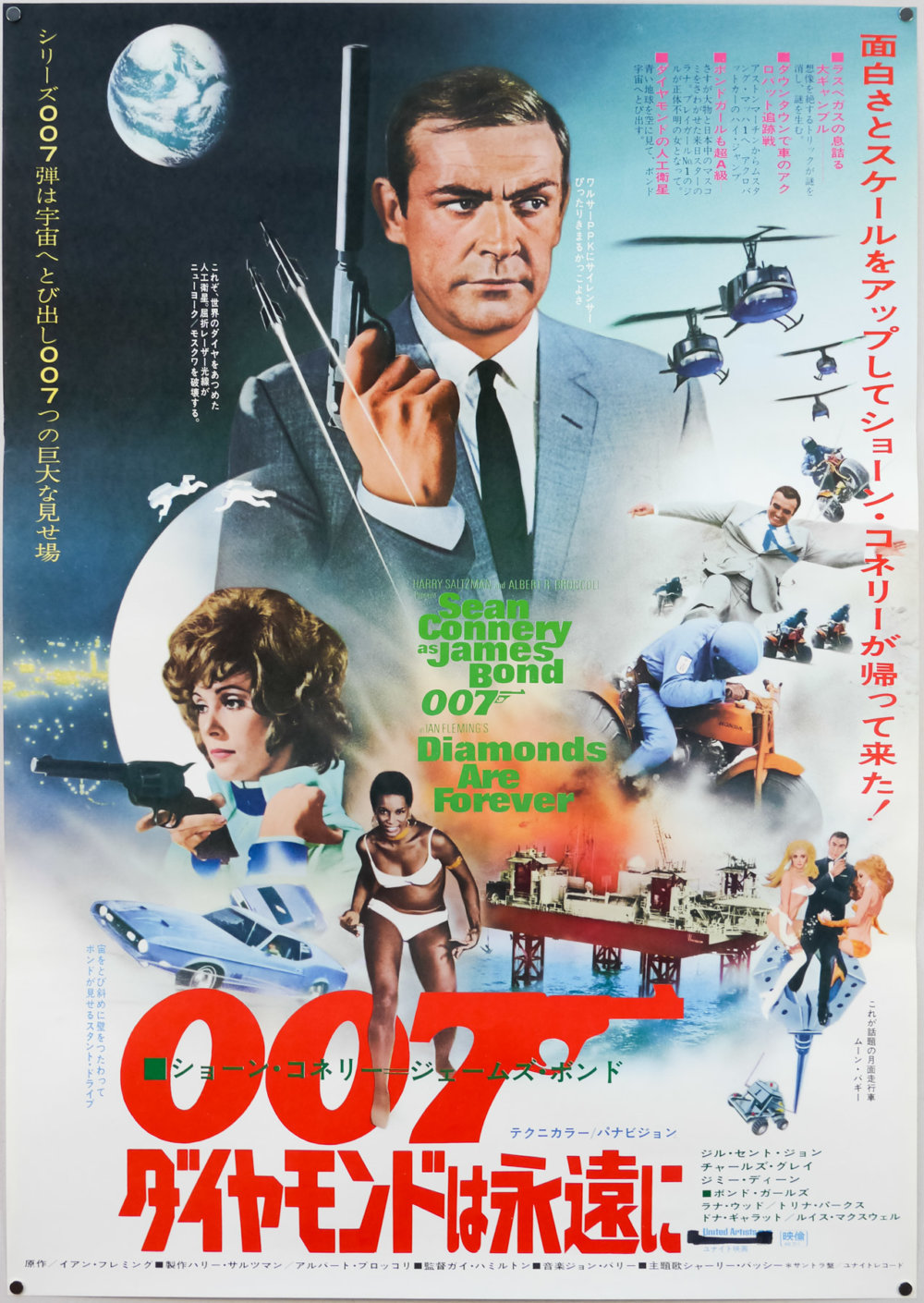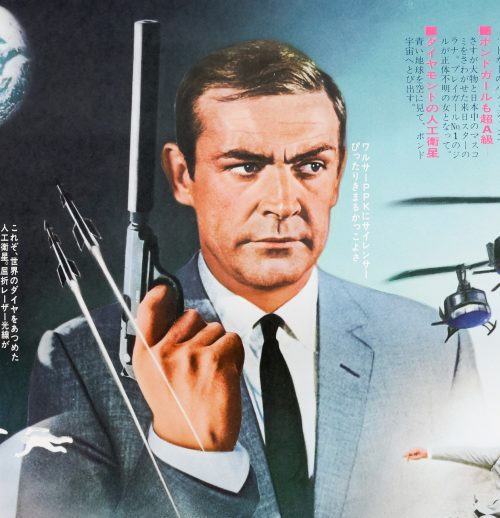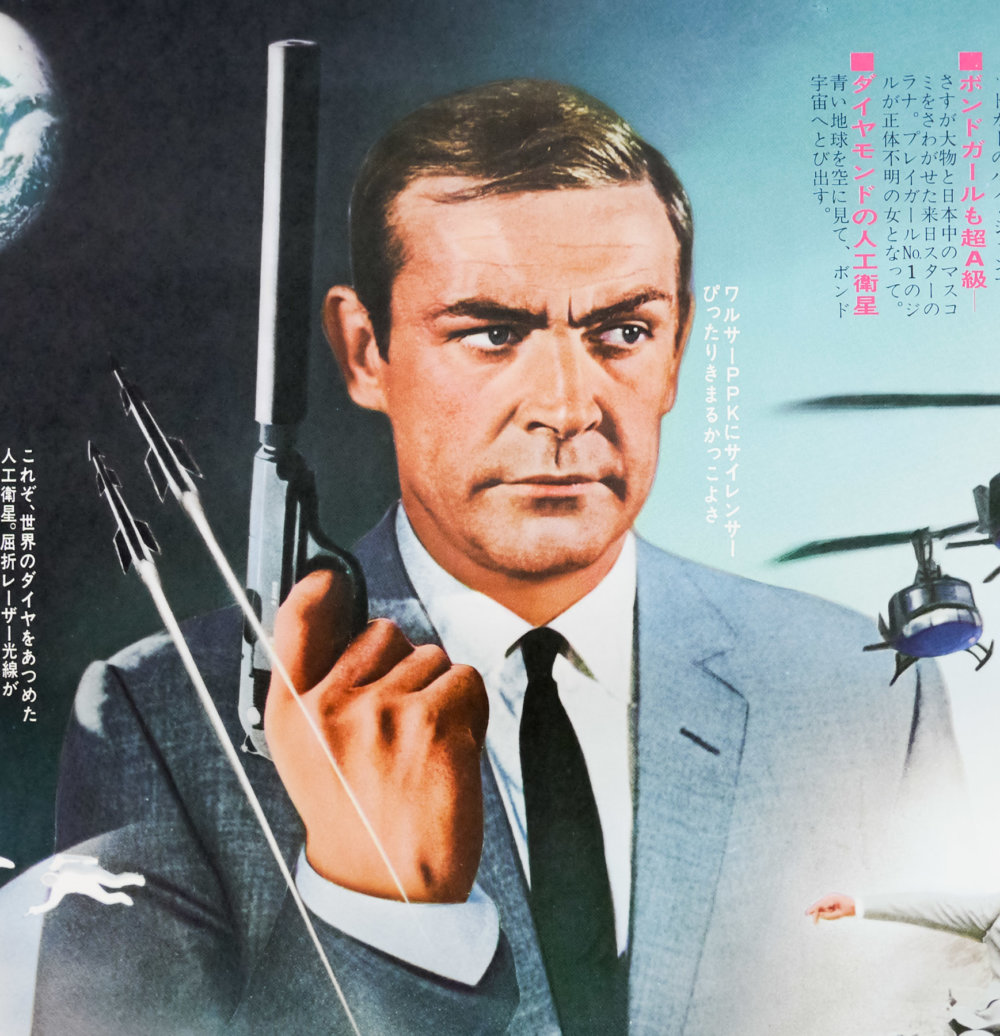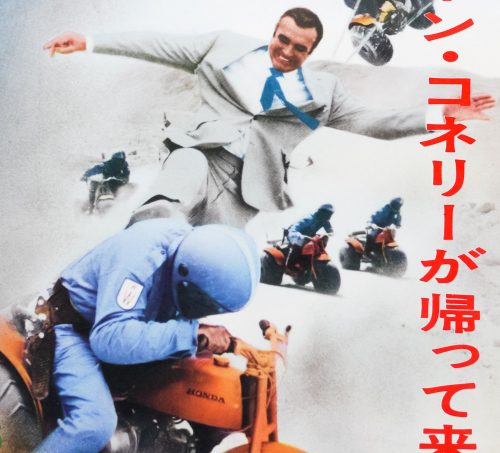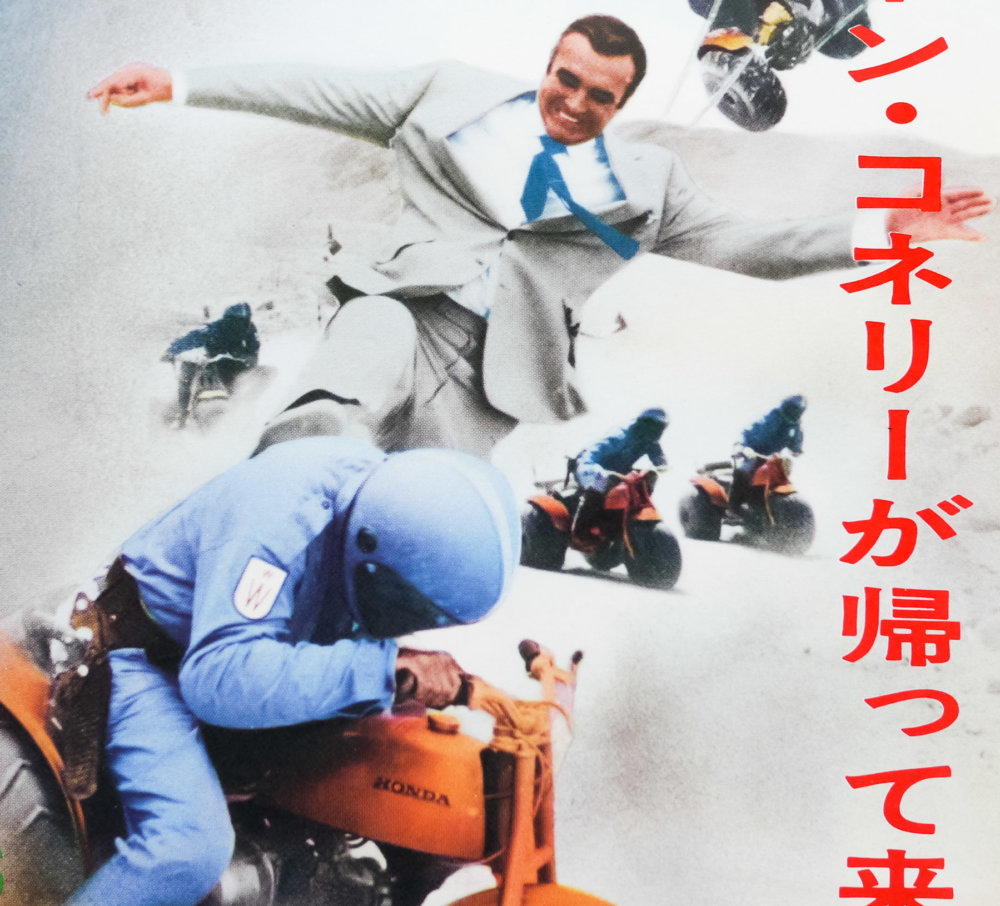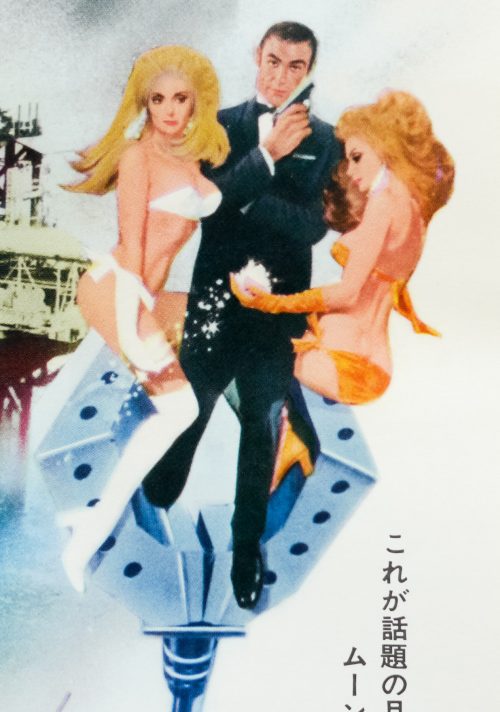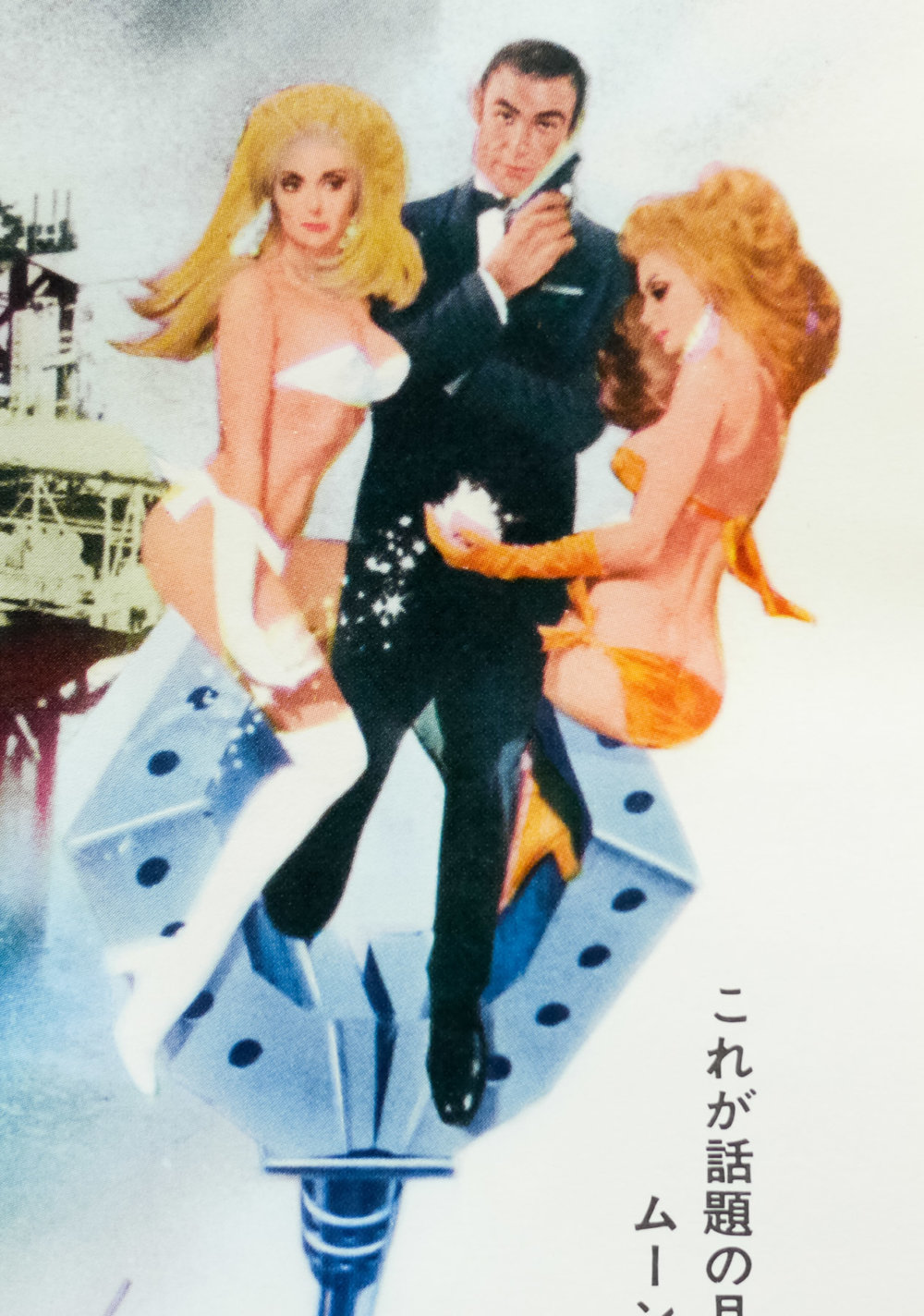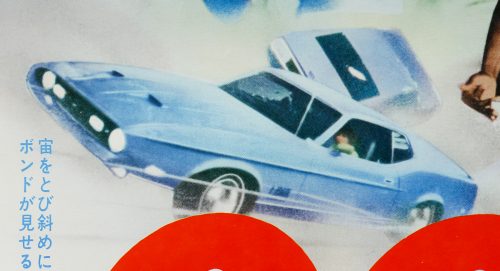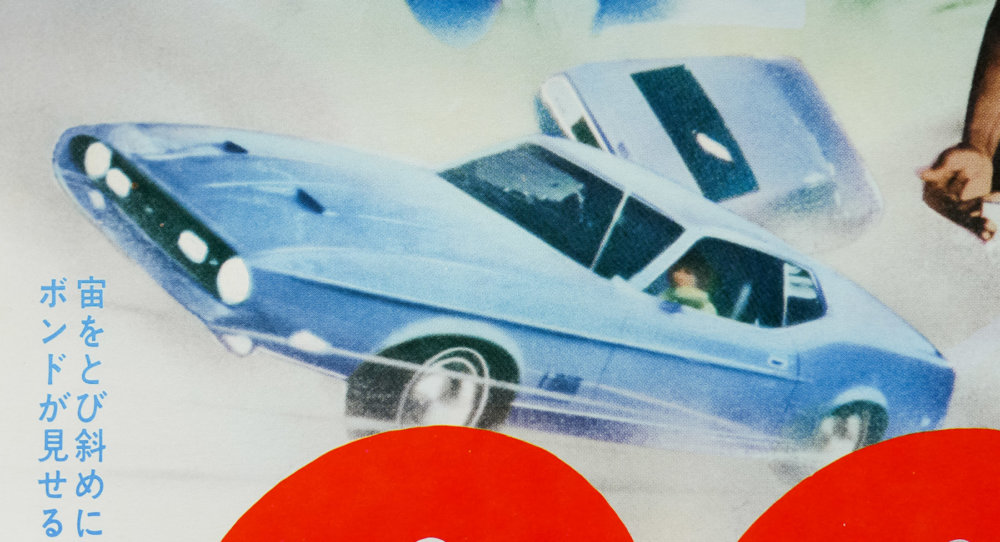 Title
AKA

--
Year of Film
Director
Starring
Origin of Film
Genre(s) of Film

Action | Adventure | Thriller | James Bond
Type of Poster
Style of Poster

--
Origin of Poster
Year of Poster
Designer
Size (inches)

20 4/16" x 28 13/16"
SS or DS

SS
Tagline

--
Diamonds are Forever is the seventh film in the long-running James Bond franchise and was the last official (EON productions) film to star arguably the greatest actor who played the spy, Sean Connery. After appearing in On Her Majesty's Secret Service actor George Lazenby decided to leave the franchise, apparently on the advice of his agent, and the producers considered a few other actors before the then head of United Artists (David Picker) declared that he wanted Connery back and money was no object. The Scottish actor, who had previously declared he would never return to the role, demanded an unprecedented fee of £1.25m (equivalent to £23 million in 2013) and was also granted backing to produce two other films of his choice. After both sides agreed to the deal the casting was announced and Connery then donated his fee to set up the Scottish International Education Trust, which allowed artists from the country to apply for funding without having to leave Scotland.
The story starts out with Bond apparently killing his arch-enemy Ernst Stavro Blofeld in revenge for the death of his new bride at the end of the previous film. The spy is then sent to investigate the mysterious murders of diamond smugglers and the theft of thousands of the precious stones. After following the trail from Amsterdam to Las Vegas, picking up a partner in smuggler Tiffany Case (Jill St. John) along the way, Bond discovers that two quirky assassins called Mr Wint and Mr Kidd (played memorably by Bruce Glover and Putter Smith) have been killing other smugglers across the world and are stockpiling diamonds for a mysterious benefactor. When Bond tracks the diamonds to their destination in a remote desert facility, he discovers that his arch enemy Blofeld is still alive and is using the diamonds to create a space laser capable of destroying targets on earth. The super spy sets out to stop the maniac's plans and prevent him from holding the world to ransom with his new weapon.
This Japanese B2 features a montage that is unique to the poster and it includes images of Tiffany Case (on the left) and Trina Parks as the inept assassin Thumper (partnered in the film with 'Bambi') who is notable as being the first African-American actress to appear in a Bond film. There is also a small part of the artwork from the American one sheet that was painted by Robert McGinnis.