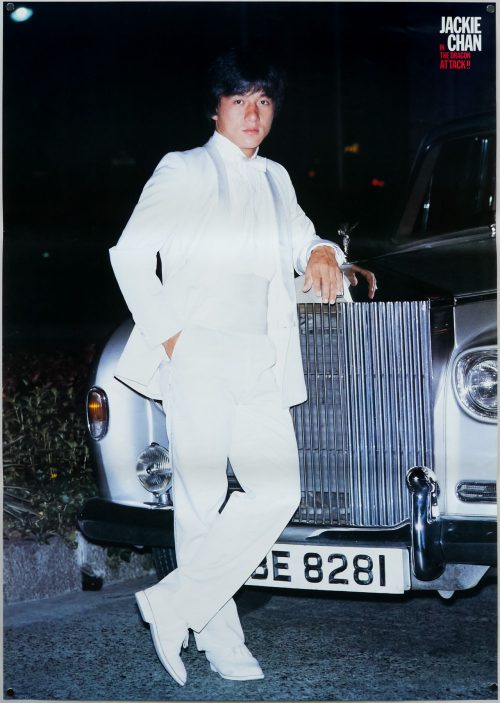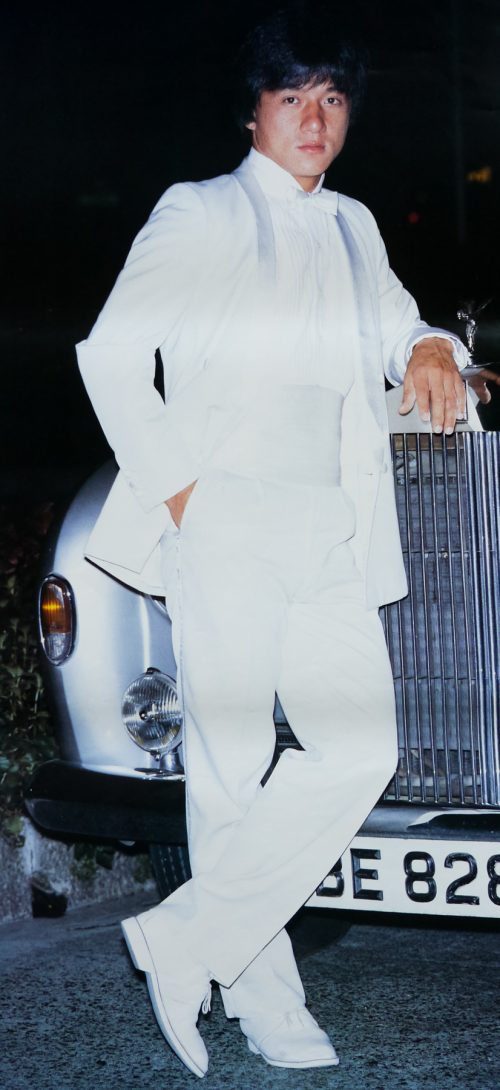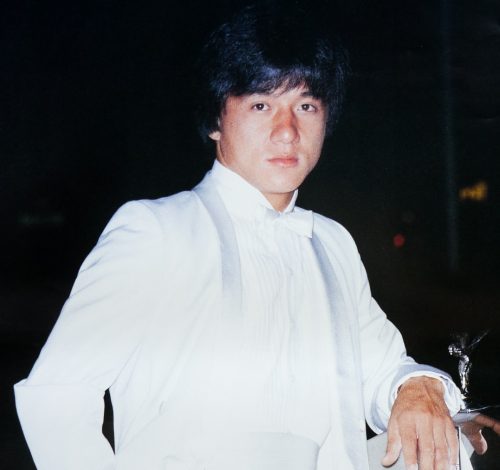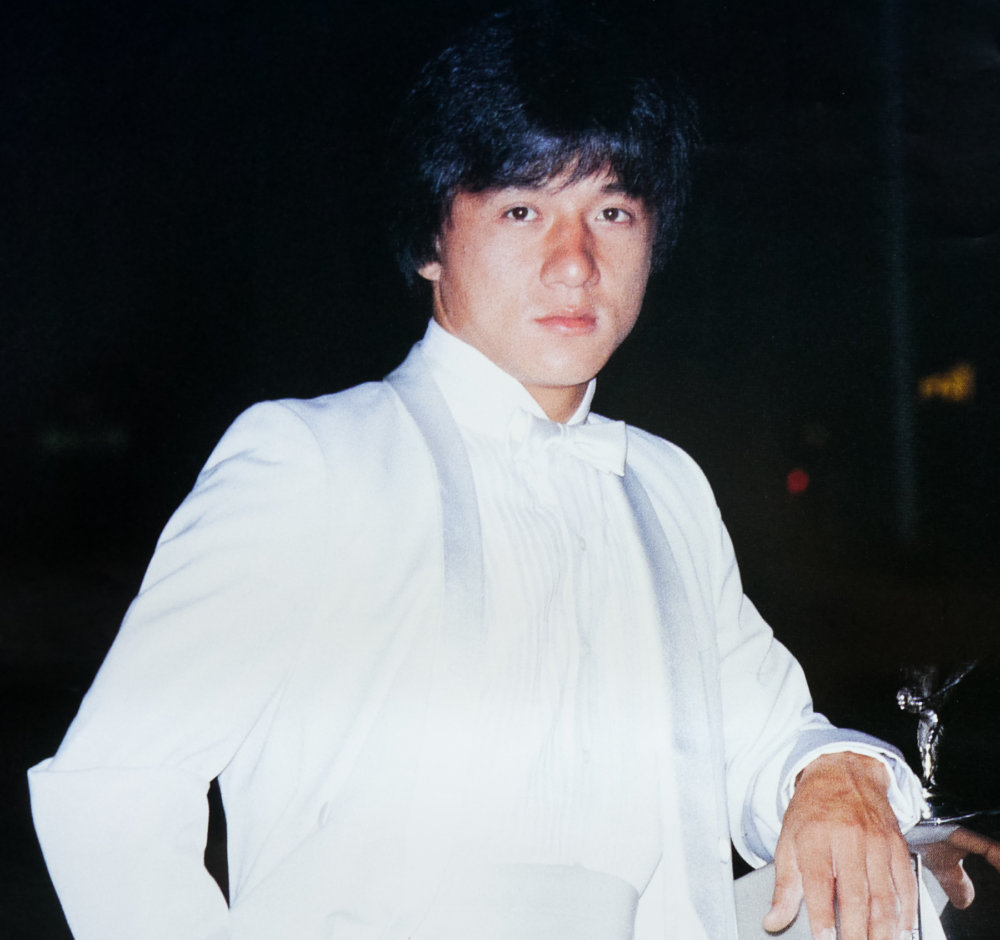 Title
AKA

Mi ni te gong dui (Taiwan - original title) | Fantasy Mission Force (Hong Kong) | Mini Special Force (Malaysia - English title)
Year of Film
Director
Starring
Origin of Film
Type of Poster
Style of Poster

Photo
Origin of Poster
Year of Poster
Designer
Artist
Size (inches)

20 6/16" x 28 13/16"
SS or DS

SS
Tagline

--
Nothing says you've made it like an all-white tuxedo and a Rolls-Royce Phantom, or so thought Hong Kong-born screen legend Jackie Chan circa 1982. This is a B2 poster that was printed around the time of the Japanese release of the film Dragon Attack (AKA Fantasy Mission Force) in which the prolific actor appeared as a wrestler in a team of mercenaries on a rescue mission during an alternative-universe World War II (American muscle-cars feature, for example).
A bizarre mix of comedy and 'Dirty Dozen' style men (and women) on a mission, the film is apparently something of a nonsensical but entertaining mess. As one reviewer on IMDb states:
'Reviewing this movie is like reviewing someone else's hallucination. There is absolutely no rhyme or reason to it, no way to even know what I just saw, let alone how to describe it. It makes Yellow Submarine seem as coherent as Schindler's List.'
Another review has definitely peaked my interest:
'This movie has everything! Hopping undead corpses. Crazed Amazons. Ghosts who cheat at cards. Japanese Nazis who attack riding atop 1970s clunker cars. Stupid musical numbers. Abraham Lincoln as a World War II general. Throw in loads of gratuitous violence, Chinese guys dressed in kilts and Elvis jumpsuits, and, er, Jacky Chan (and his chicken) and you have quite possibly the stupidest movie ever made.'
The trailer for the film is on YouTube (as is the entire film itself).