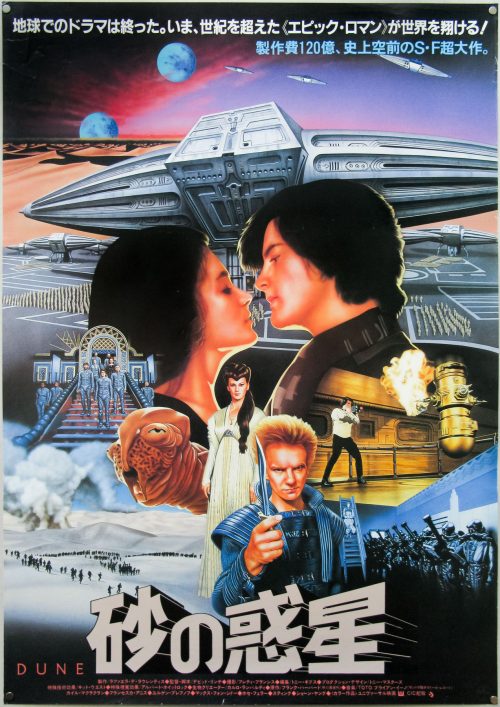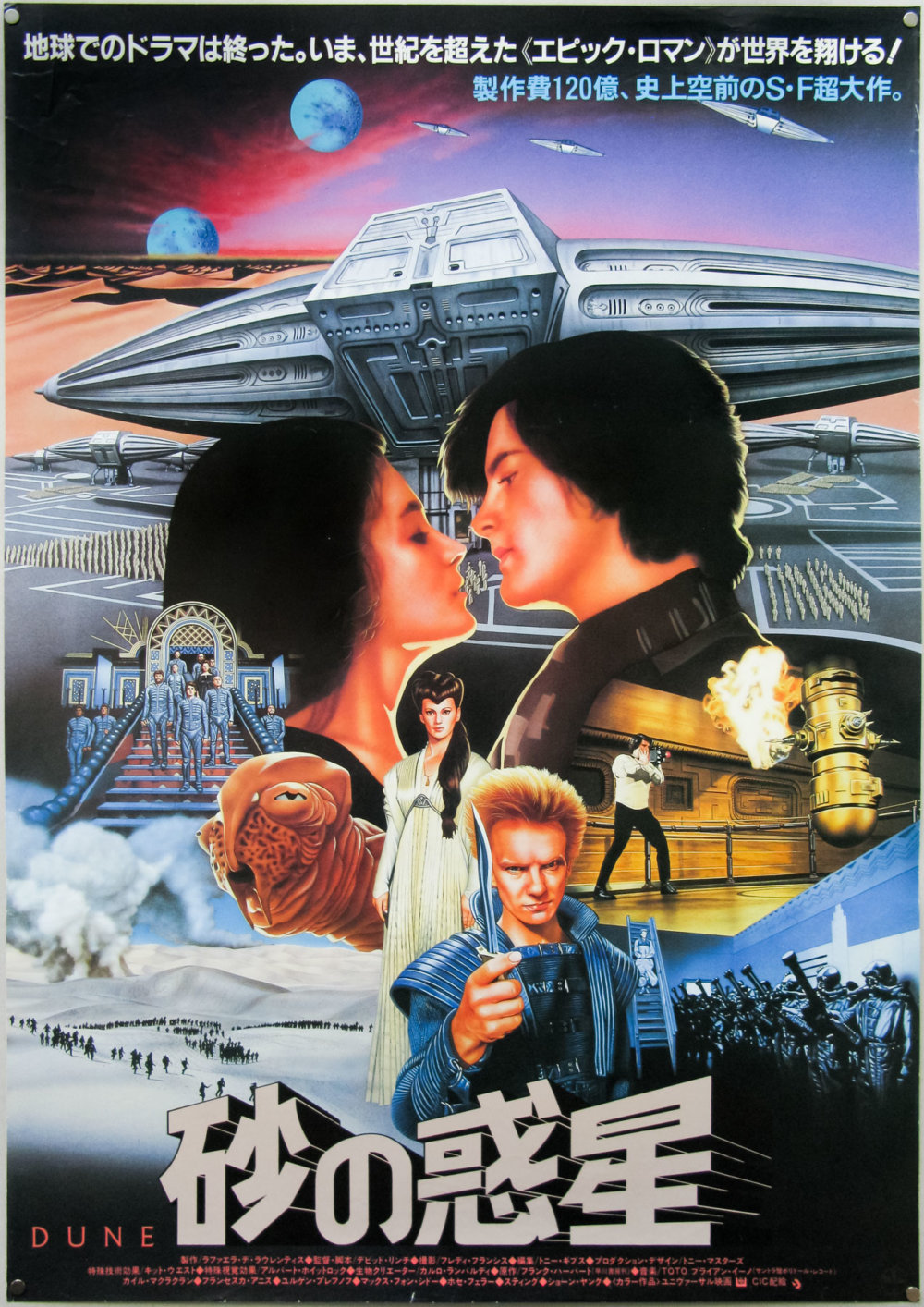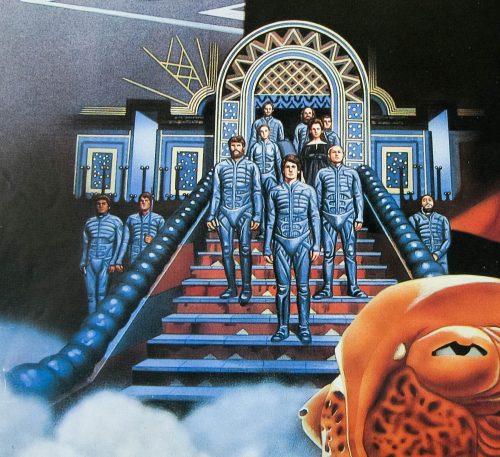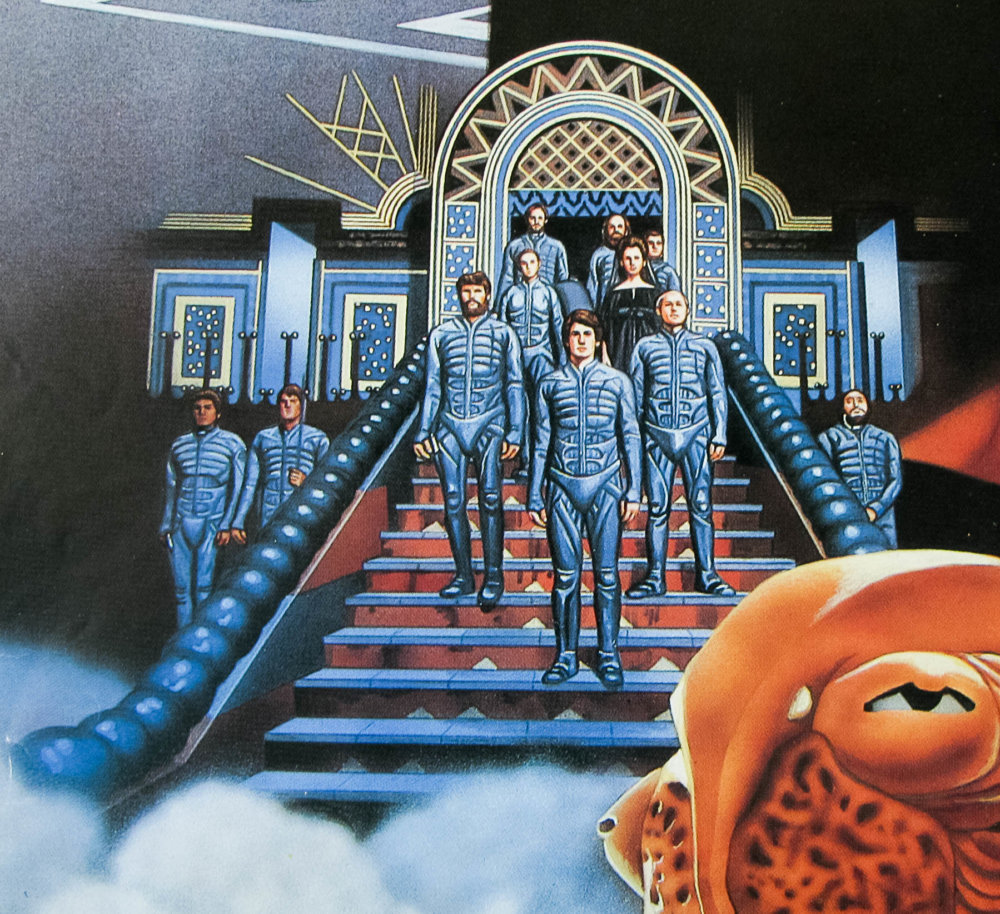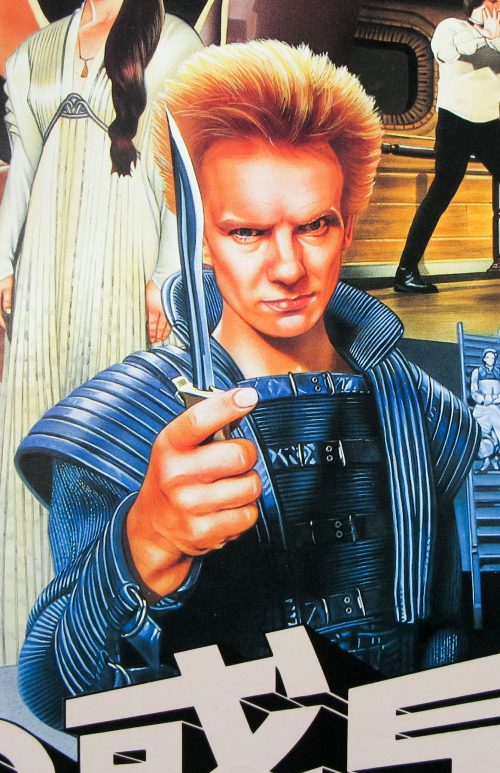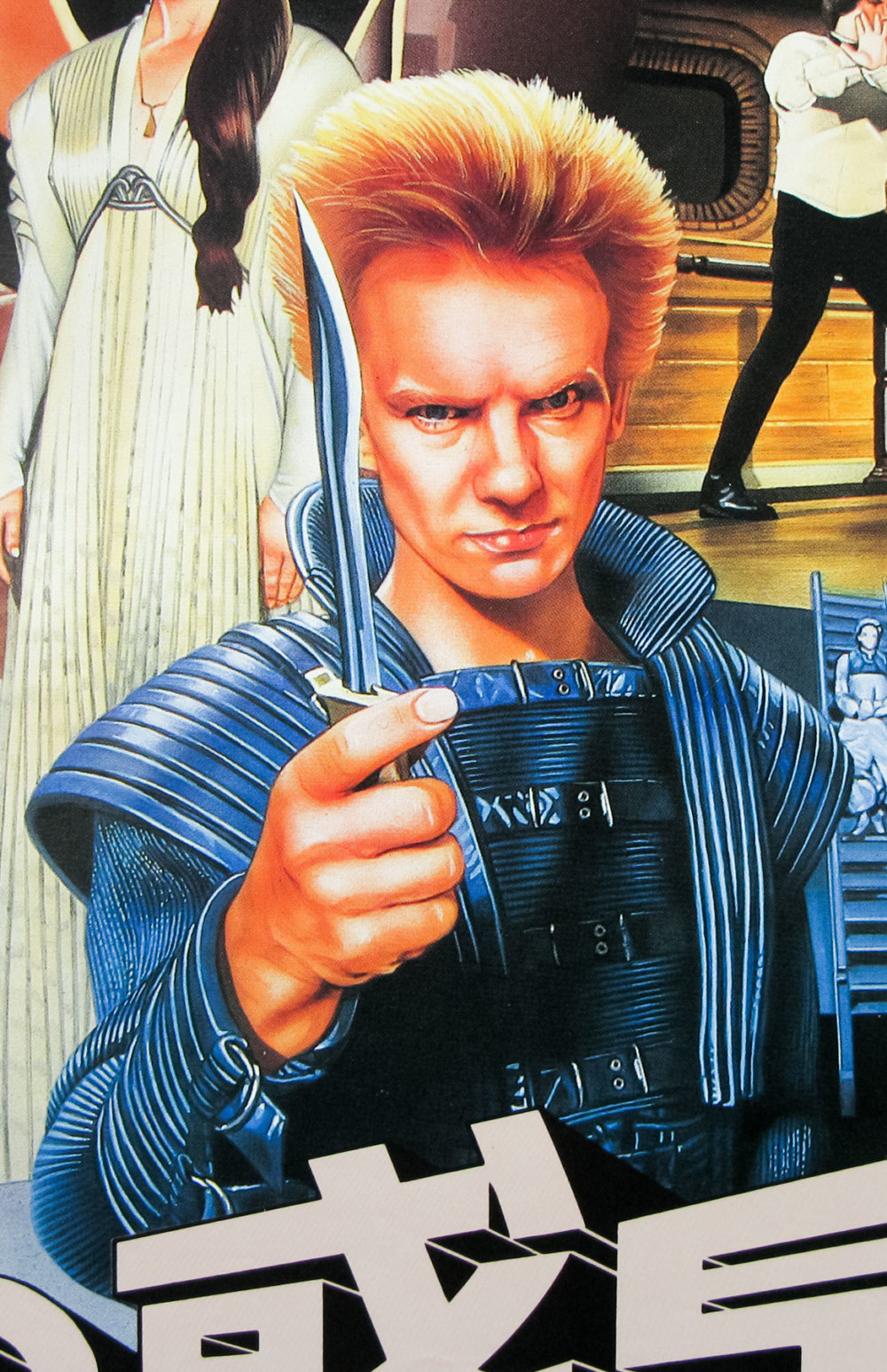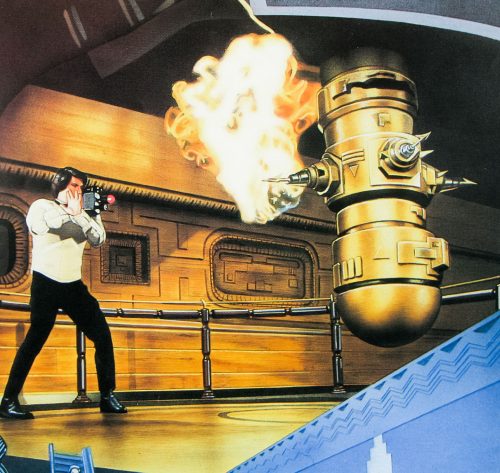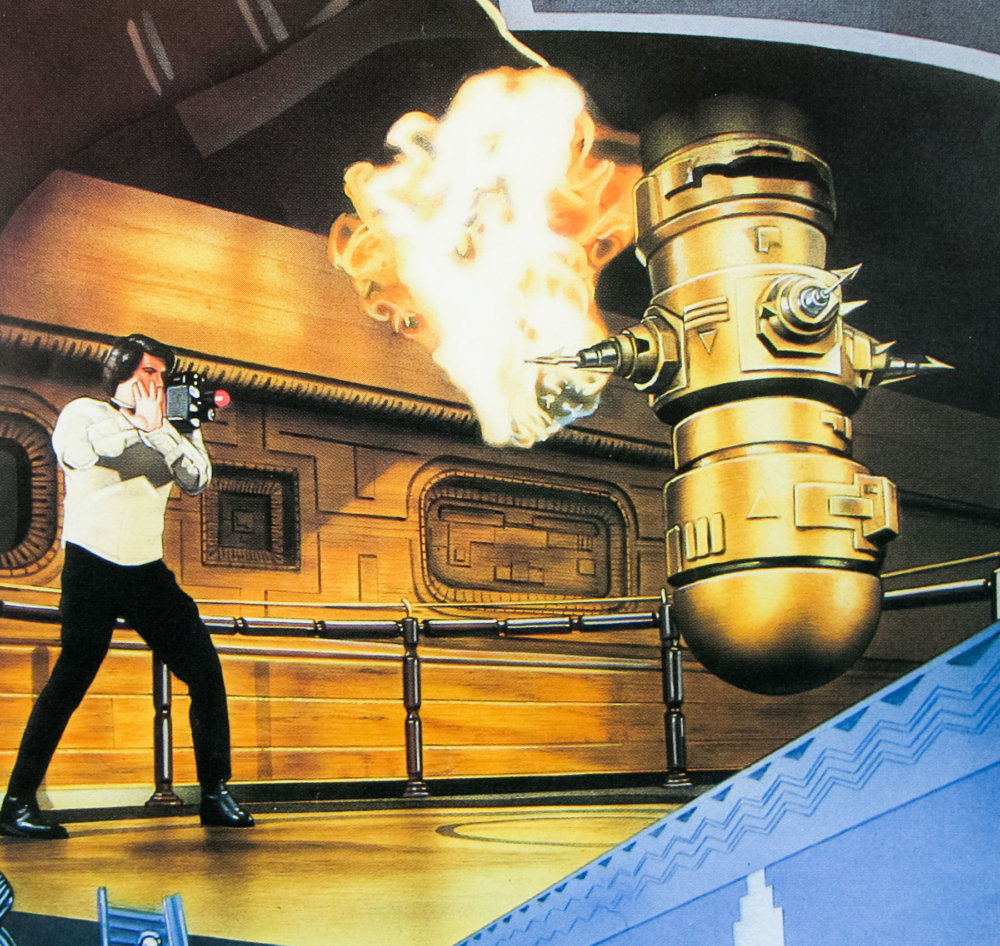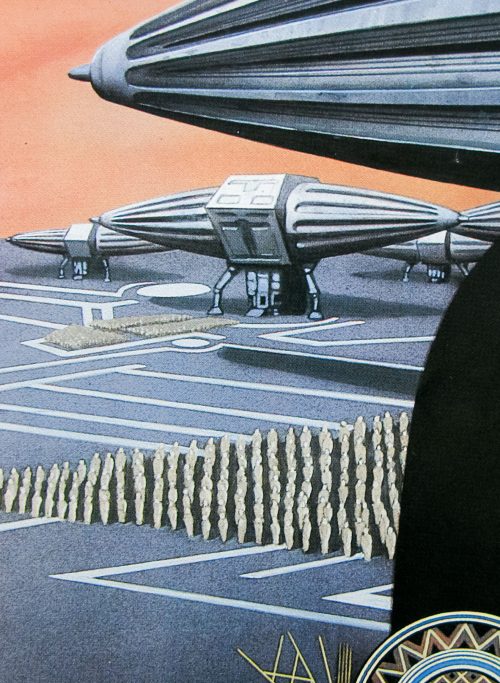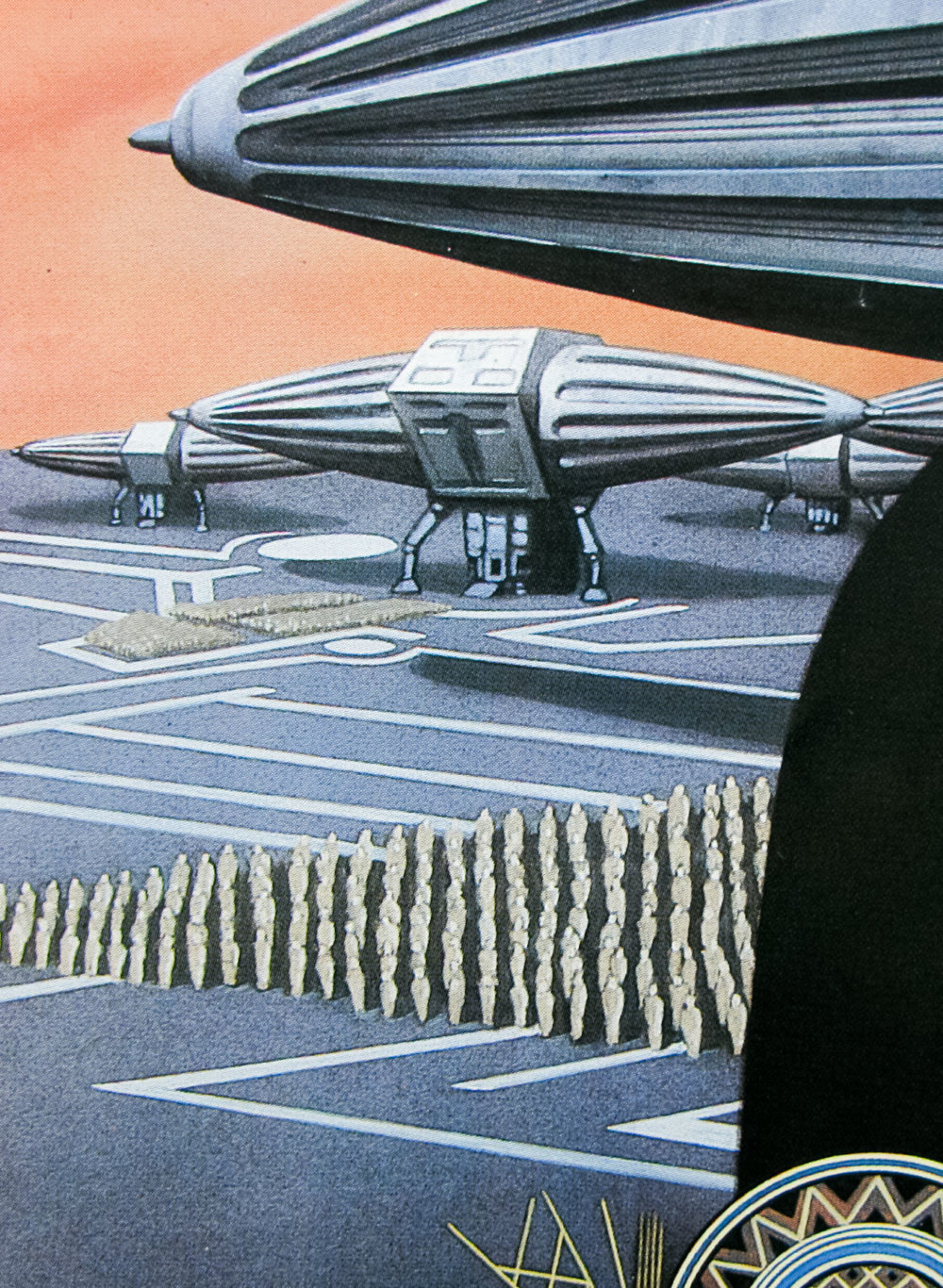 Title
AKA

Der Wüstenplanet (West Germany)
Year of Film
Director
Origin of Film
Type of Poster
Style of Poster

Artwork
Origin of Poster
Year of Poster
Designer
Artist
Size (inches)

20 6/16" x 28 14/16"
SS or DS

SS
Tagline

--
Frank Herbert's sci-fi classic Dune was always going to be a difficult novel to turn into a sub three-hour film, particularly because of the complex universe, intricate lore and multiple characters it features. The initial novel went onto spawn a Dune franchise, comprising of five more books written by Herbert as well as board games, video games and a series of prequels written after Herbert's death.
The film that was eventually released in 1984 went through a long gestation, attracting multiple production teams and several directors over a thirteen year period from when the rights were first optioned. Wikipedia has a nice explanation of the various versions (see 'Production'). In 1975 it looked like legendary director Alejandro Jodorowsky would realise his version of the film with an incredible selection of actors:
In 1975, Jodorowsky planned to film the story as a ten-hour feature, in collaboration with Salvador Dalí, Orson Welles, Gloria Swanson, David Carradine, Geraldine Chaplin, Alain Delon, Hervé Villechaize and Mick Jagger.
Even more exciting, in my opinion, was the roster of talent he had assembled behind the camera:
Jodorowsky set up a pre-production unit in Paris consisting of Chris Foss, a British artist who designed covers for science fiction periodicals, Jean Giraud (Moebius), a French illustrator who created and also wrote and drew for Metal Hurlant magazine, and H. R. Giger. Dan O'Bannon was to head the special effects department.
After a couple of years the project stalled and the financial backing dried up. Frank Herbert traveled to Europe to meet with Jodorowsky and discovered that his script would have resulted in a 14 hour movie.
This website has a great account of Jodorowsky's version written by the man himself. Earlier this year it was announced that a film was being made that documents this failed version. More info and a trailer can be found here.
The rights were sold to Italian producer Dino de Laurentiis who spent several years trying to get his version of the project off the ground. At one point it looked like Ridley Scott would direct but he eventually left to work on Blade Runner after realising how long Dune would take to bring to screen.
In 1981 De Laurentiis approached director David Lynch after his daughter had seen The Elephant Man and recommended it to her father. Lynch went on to write six drafts of the screenplay before filming commenced in March, 1983. The first cut of the film ran over four hours and, although Lynch was aiming for a preferred length of three hours, the backers (including Universal Pictures) insisted on a two hour film. This meant many scenes were completely excised, new scenes were shot to simplify others and a voice over was added.
All of this resulted in a film that is widely considered as something of a mess, with poor critical reception and box office takings meaning plans for possible sequels were shelved indefinitely. Today, Lynch doesn't like to talk about the film in interviews and has turned down offers from Universal to reassemble a longer 'director's cut'.
This Japanese poster features unique artwork but is clearly based on some of the images featured on the US advance one sheet that can be seen here. I'm unsure of the artist so please get in touch if you have any ideas.