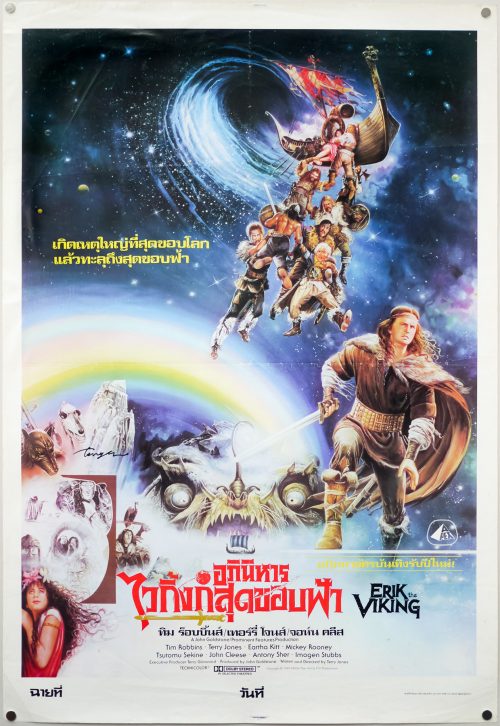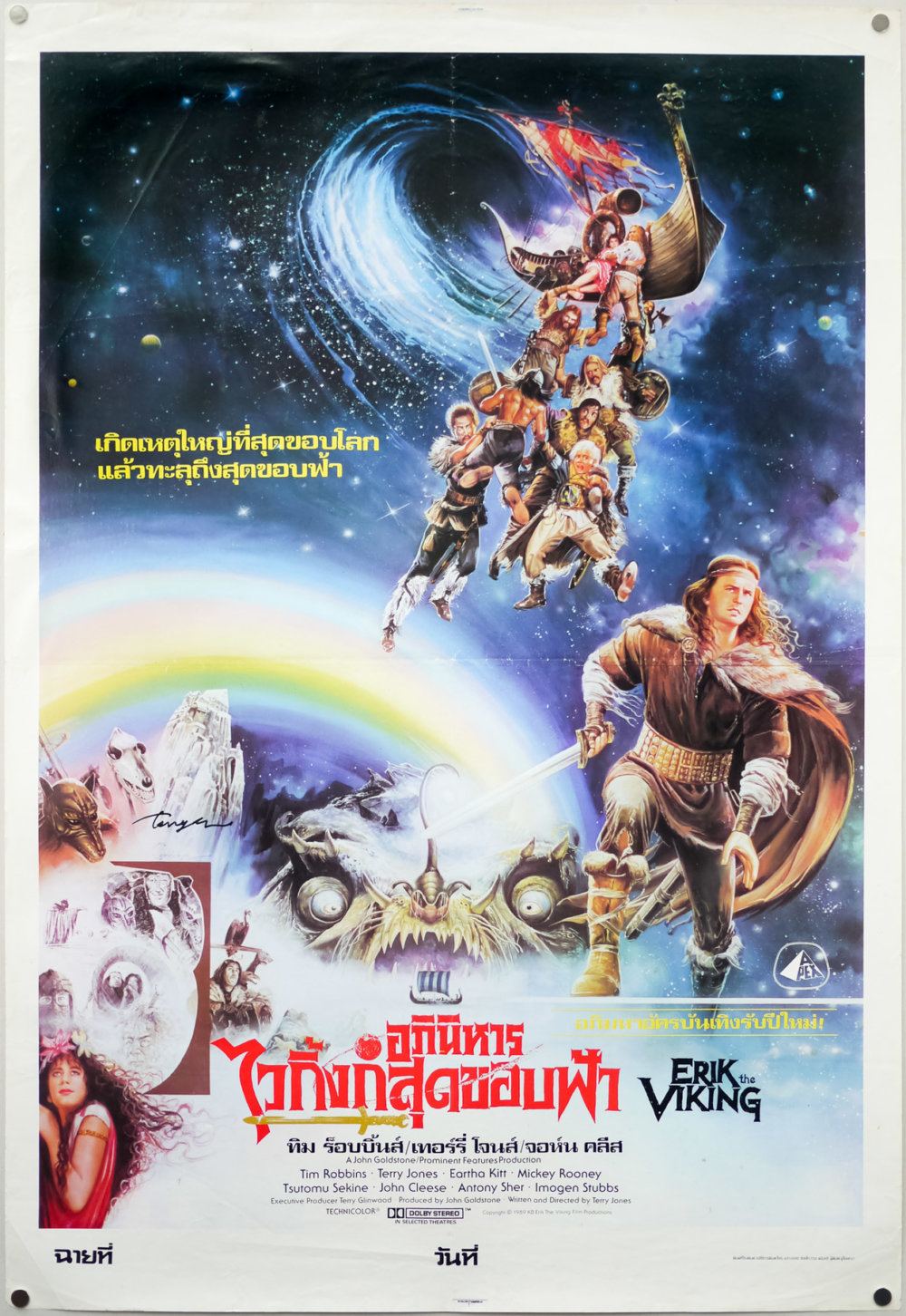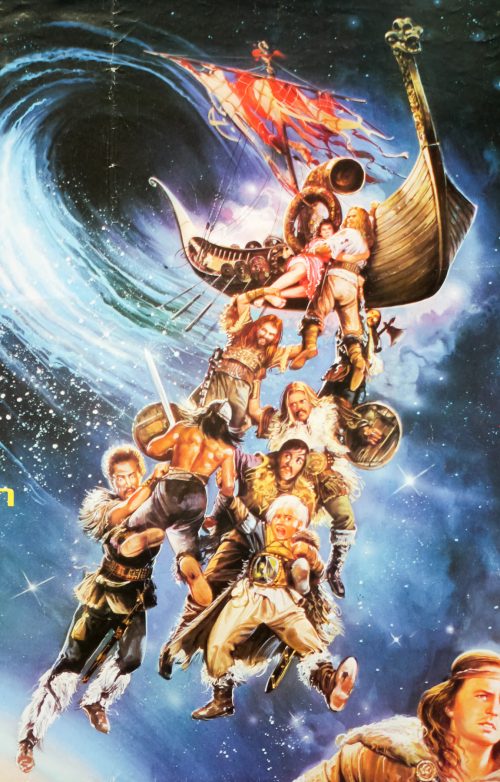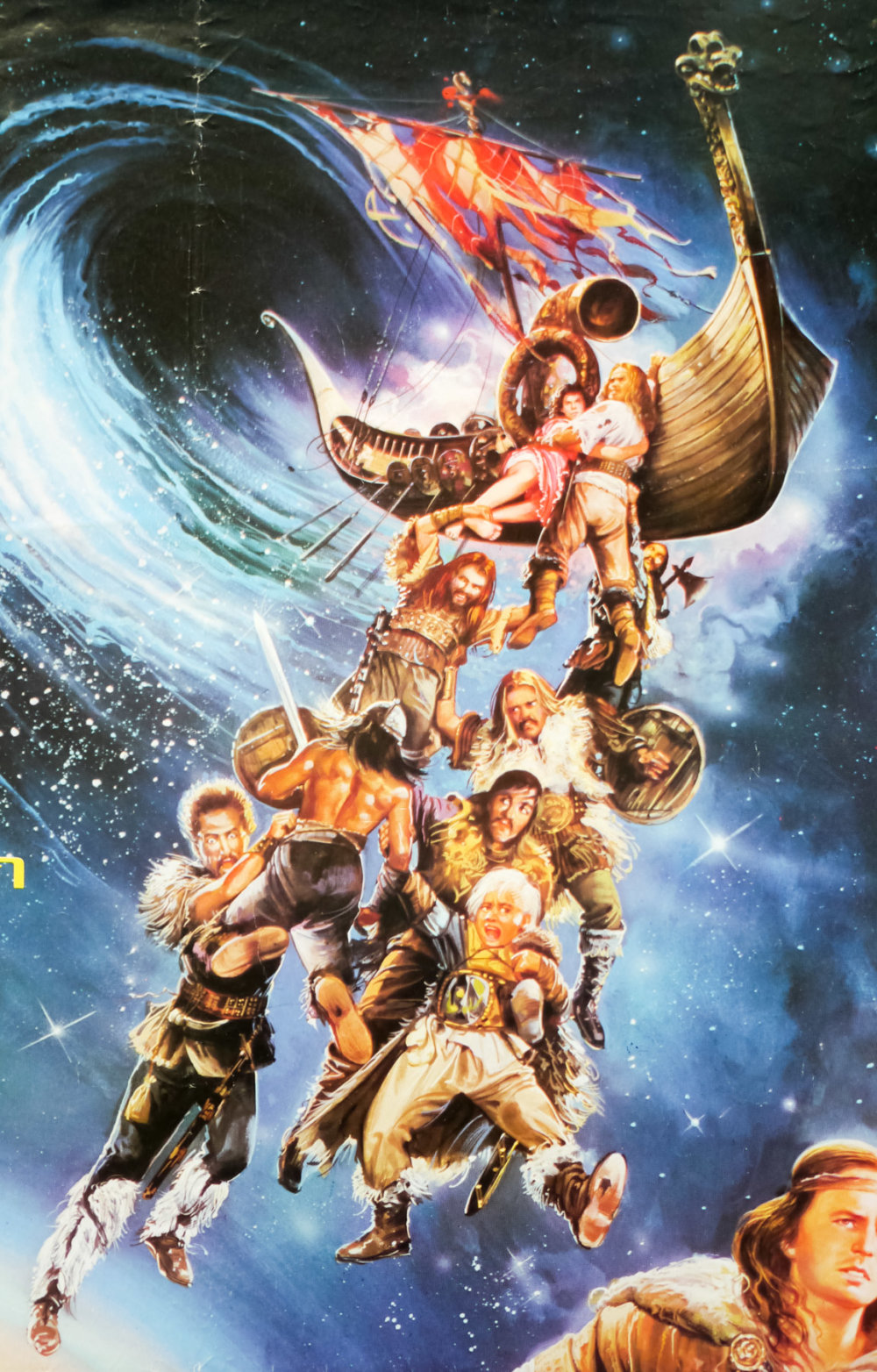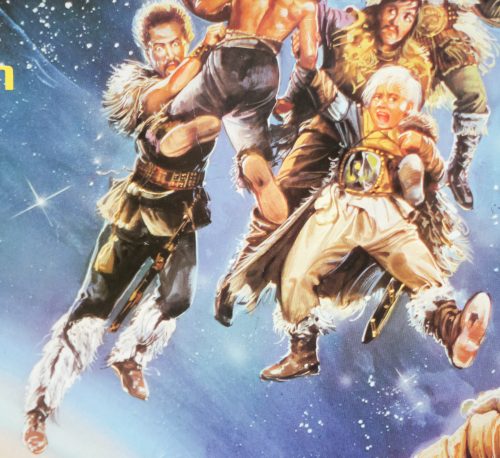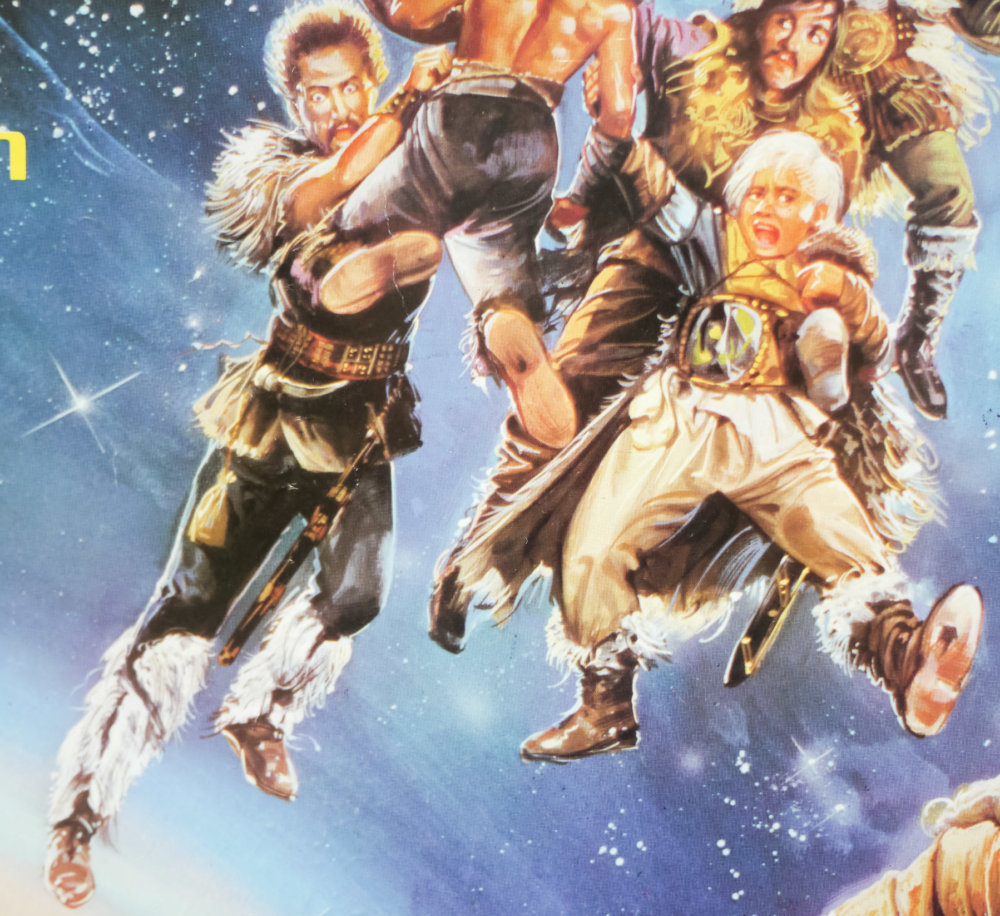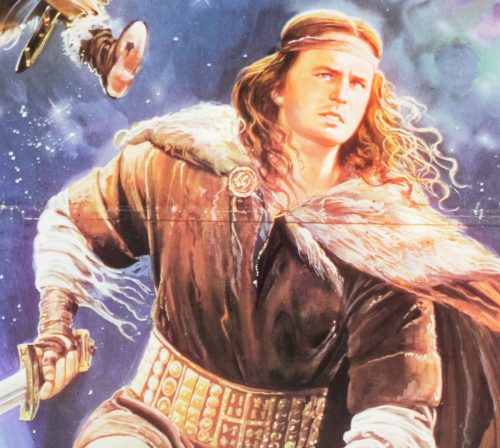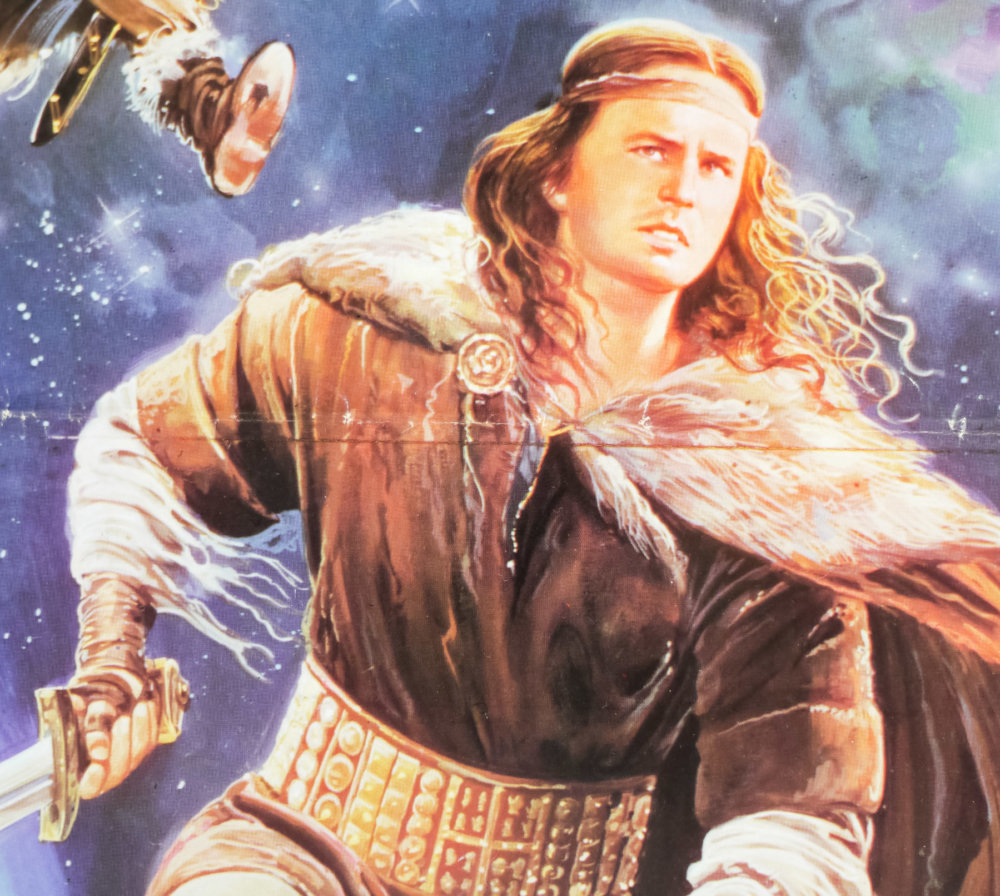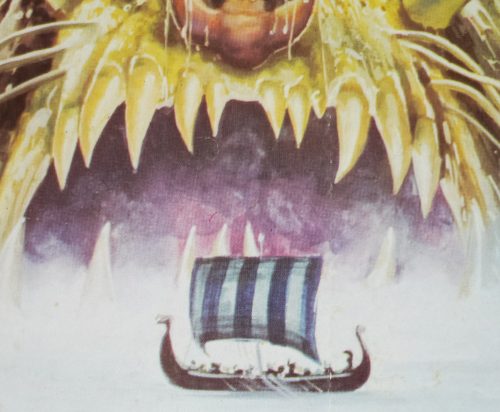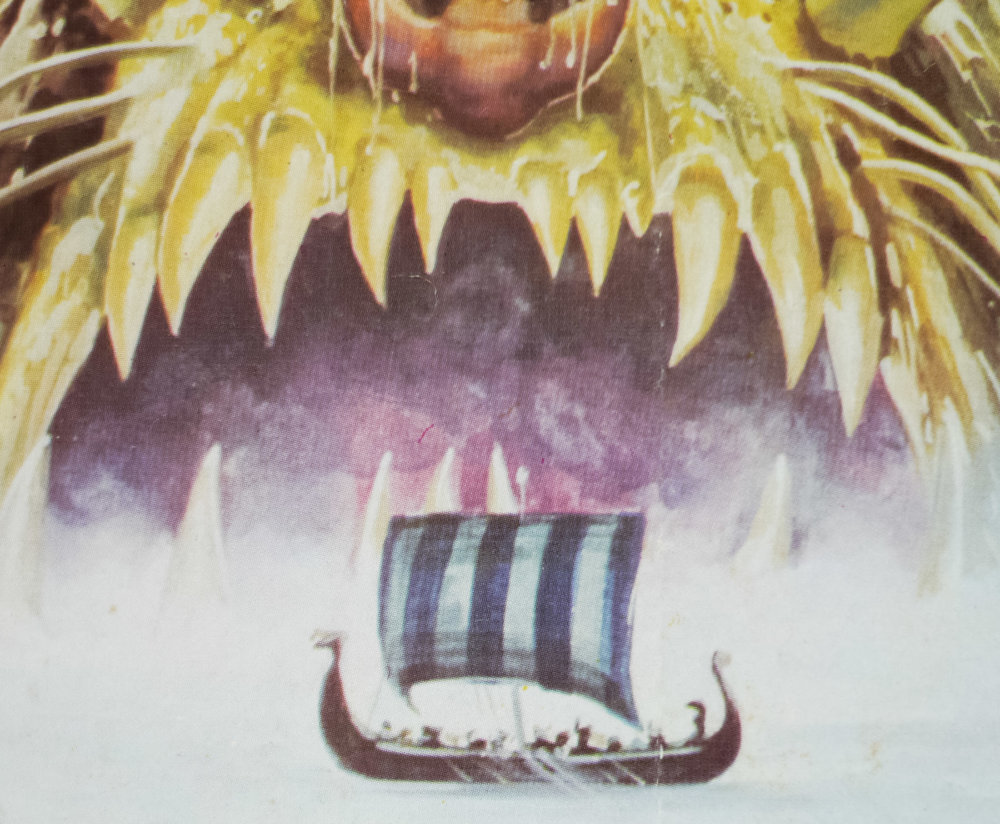 Title
AKA

--
Year of Film
Director
Starring
Origin of Film
Type of Poster
Style of Poster

--
Origin of Poster
Year of Poster
Designer
Size (inches)

24" x 34 12/16"
SS or DS

SS
Tagline

--
This Thai poster for Terry Jones' 1989 fantasy film Erik the Viking features artwork by Tongdee Panumas. The prolific Jones (actor, director, author, screenwriter, poet, historian) is best known as a Monty Python member and director of the comedy group's feature films. The film was inspired by Jones' own 1983 children's book The Saga of Erik the Viking but shares only character names; the plotline is completely different. Based largely on Norse mythology, Tim Robbins stars as the titular Viking who discovers in the opening scene that he has no taste for the usual Viking activities of raping and pillaging. He learns from a wise old woman that Fenrir the wolf has swallowed the sun and plunged the world into the chaotic age of Ragnarök. Erik resolves to gather a motley crew together to travel to Asgard and petition the gods to end Ragnarök and bring sunlight back to his people. First he must travel to Hy-Brasil and recover the 'Horn Resounding' and there he meets King Arnulf (Jones) and promptly falls in love with his daughter, Princess Aud (Imogen Stubbs).
The film was largely critically panned and didn't fare too well at the box-office. Over the years Jones and his son Bill have made a few edits to the film, with a VHS release chopping 18 minutes from the runtime, before a 2006 "Director's Son's Cut" saw it reduced down to just 75 minutes (from the original theatrical running time of 107 minutes).
This Thai poster features a repainted take on the figures falling out of the viking boat, as seen on the German poster (and painted by Renato Casaro), but adds more colour and a montage of action scenes as was typical of the artist responsible. Tongdee Panumas was an incredibly prolific film poster artist during the 70s, 80s and 90s. I've been unable to find out much about him, other than that he was born in 1947, so if anyone has any more details please get in touch.
Note that this particular copy of the poster has been hand-signed by Tongdee and I bought it from someone who had visited Thailand, met the artist and had him sign a few posters. I've seen photographic evidence that it's a genuine signature.