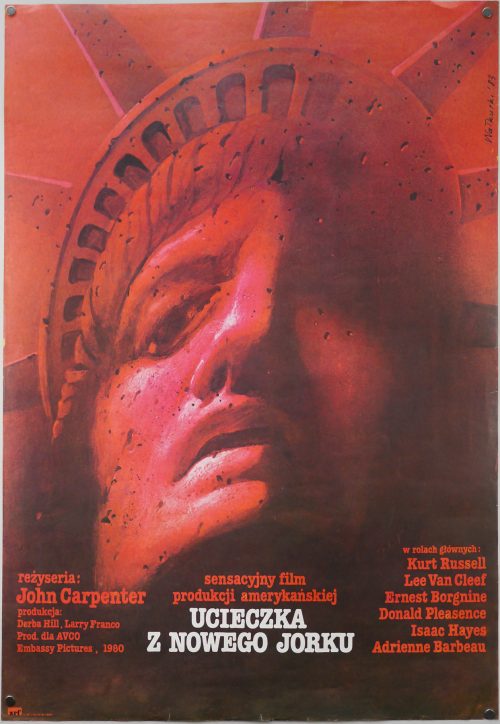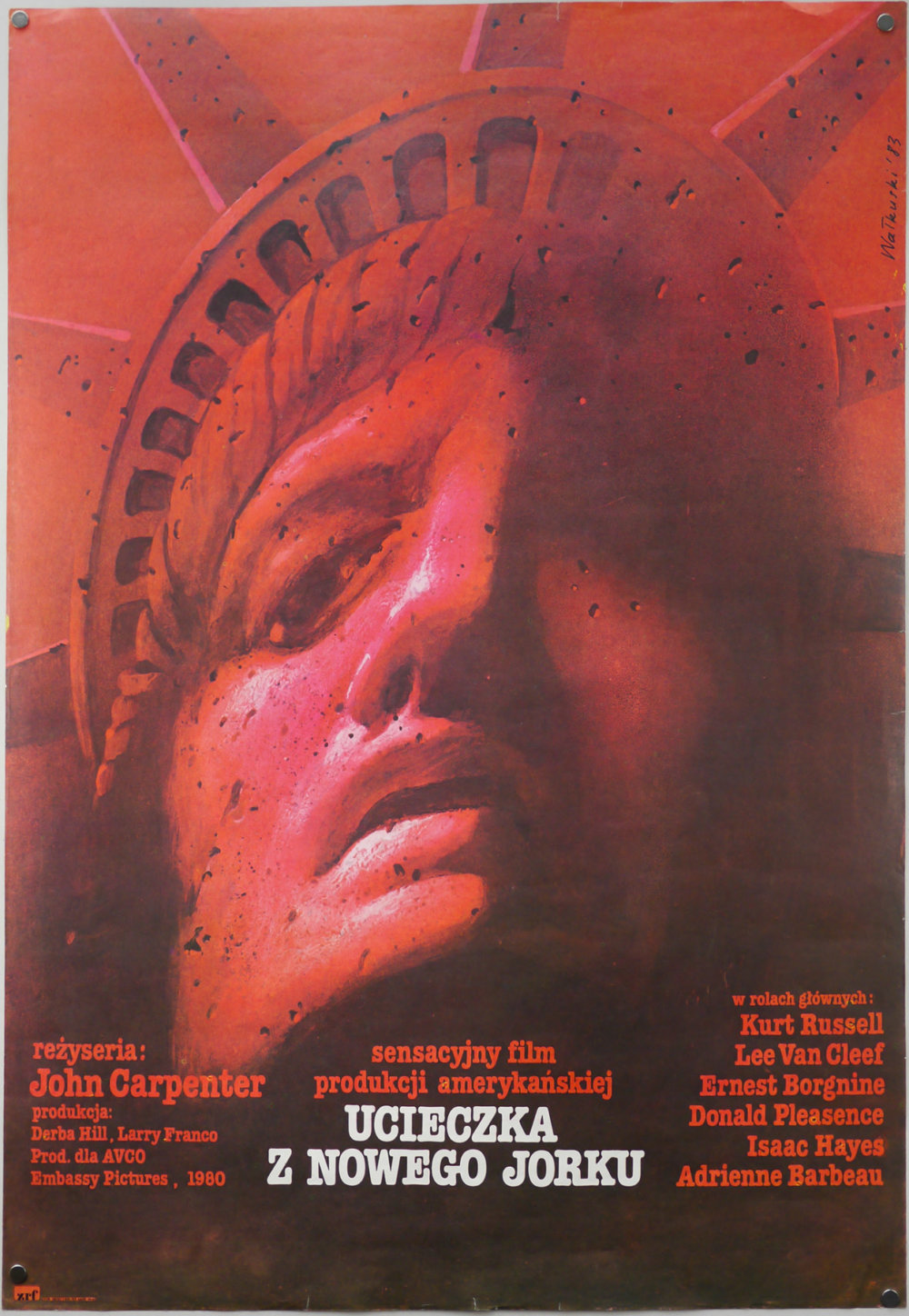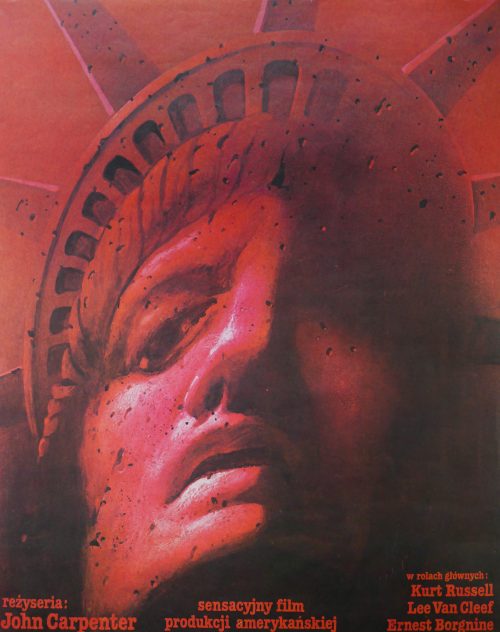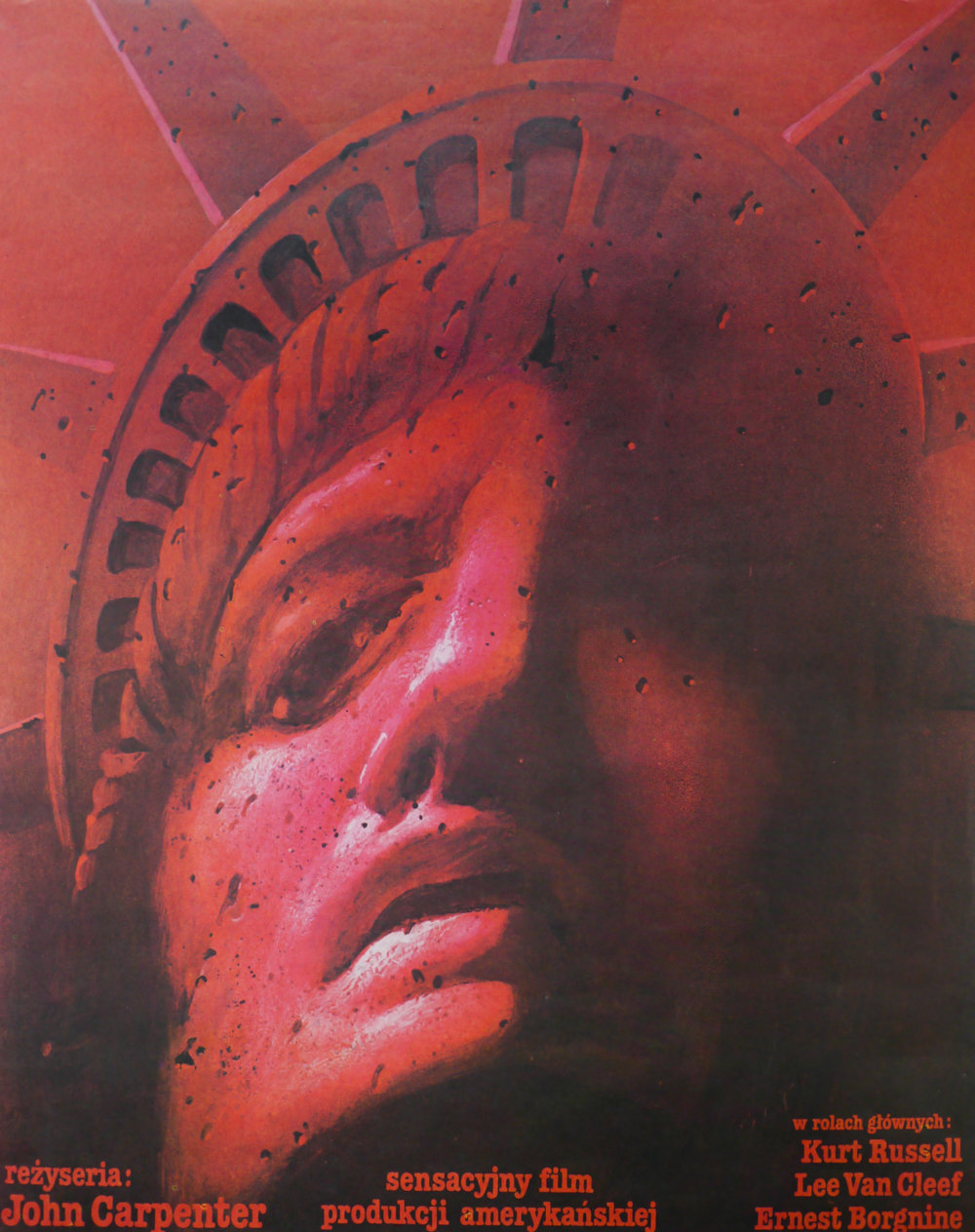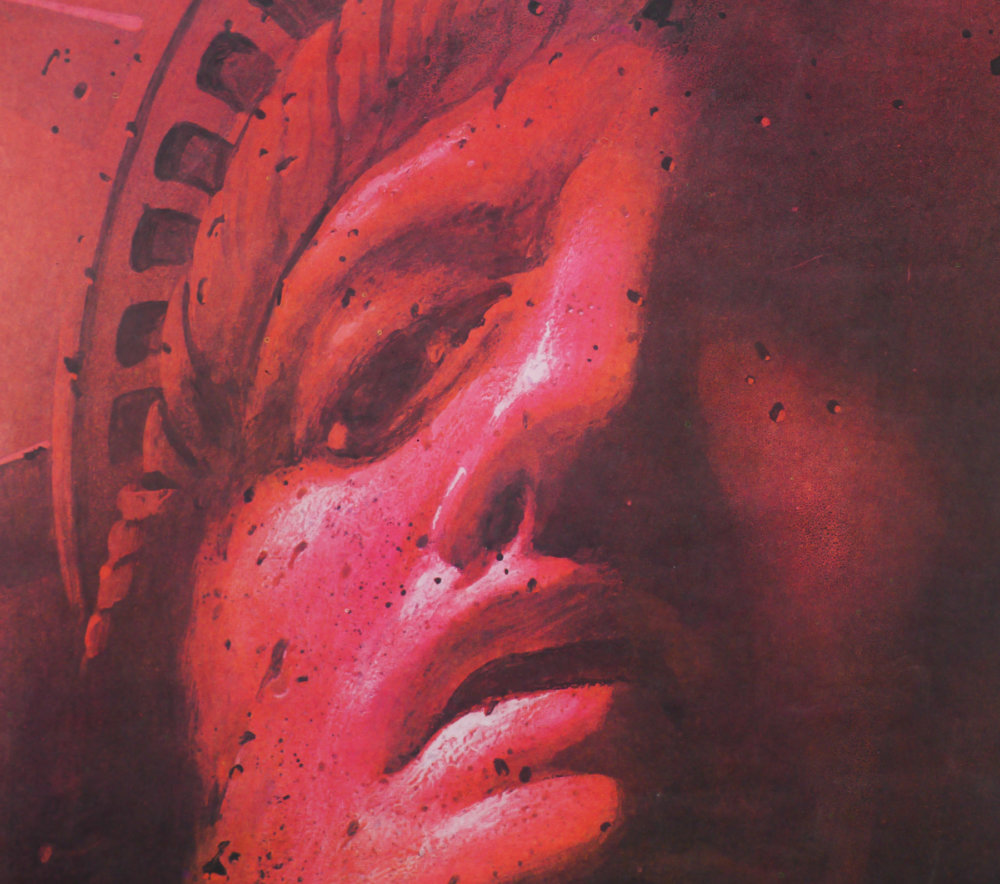 Title
AKA

New York 1997 ( France / Japan - English title) | John Carpenter's Die Klapper-Schlange [Rattlesnake] (Germany)
Year of Film
Director
Starring
Origin of Film
Type of Poster
Style of Poster

--
Origin of Poster
Year of Poster
Designer
Artist
Size (inches)

26 10/16" x 38 7/16"
SS or DS

SS
Tagline

--
This is the original poster for the Polish release (in 1983) of John Carpenter's sci-fi classic Escape From New York. I'd have a hard time choosing my favourite of the three (fictional) characters Carpenter and Kurt Russell created together; R.J. MacReady (The Thing), Jack Burton (Big Trouble in Little China) and Snake Plissken (EFNY). The latter is the gruff former war hero and convicted bank robber who is sent onto the island of Manhattan of an alternative 1997, which has been sealed-off as a lawless prison, in search of the American President whose plane crashed there after a terrorist attack. He's arguably the coolest of the three and is a character much imitated in other lesser films featuring a reluctant hero.
The artwork on the poster is by Wieslaw Walkuski who was born in 1956 and studied at the Academy of Fine Arts in Warsaw. Since 1981 Walkuski has worked as a graphic designer and artist for publishing houses and theaters, as well as for the Polish film organisations Polfilm and Film Polski. He's worked freelance since 1987 and has painted over 200 film posters. He continues to live and work in Warsaw. Walkuski's official website features galleries of many of his designs and images of his other work.
He's responsible for some incredible designs and two of my favourites include those he painted for Lars Von Trier's Breaking the Waves and the Dustin Hoffman comedy Tootsie.
The rest of the John Carpenter posters I've collected can be seen by clicking here.