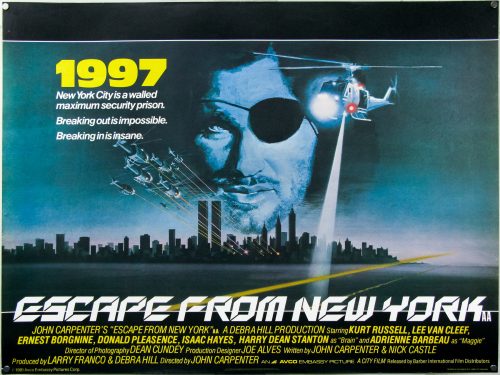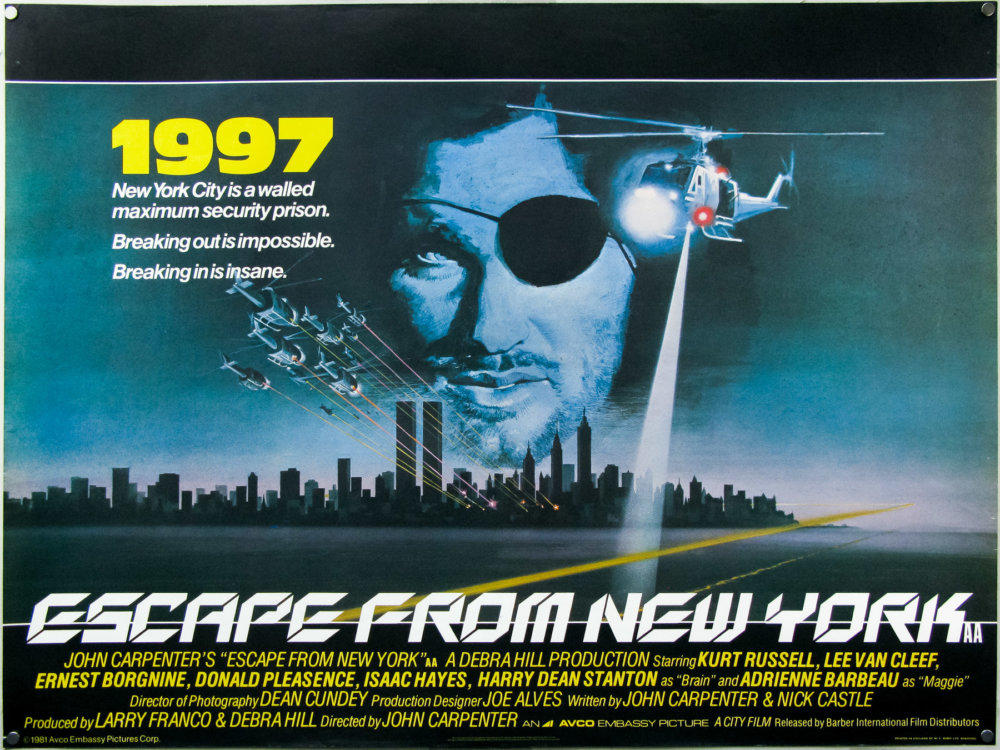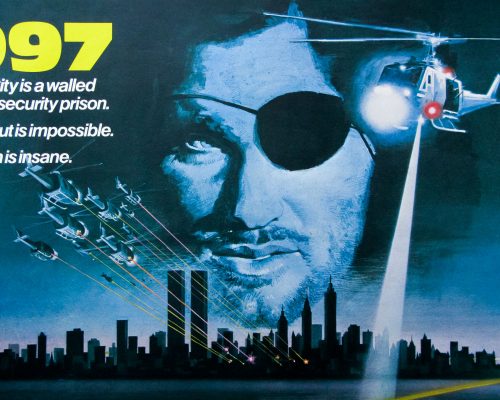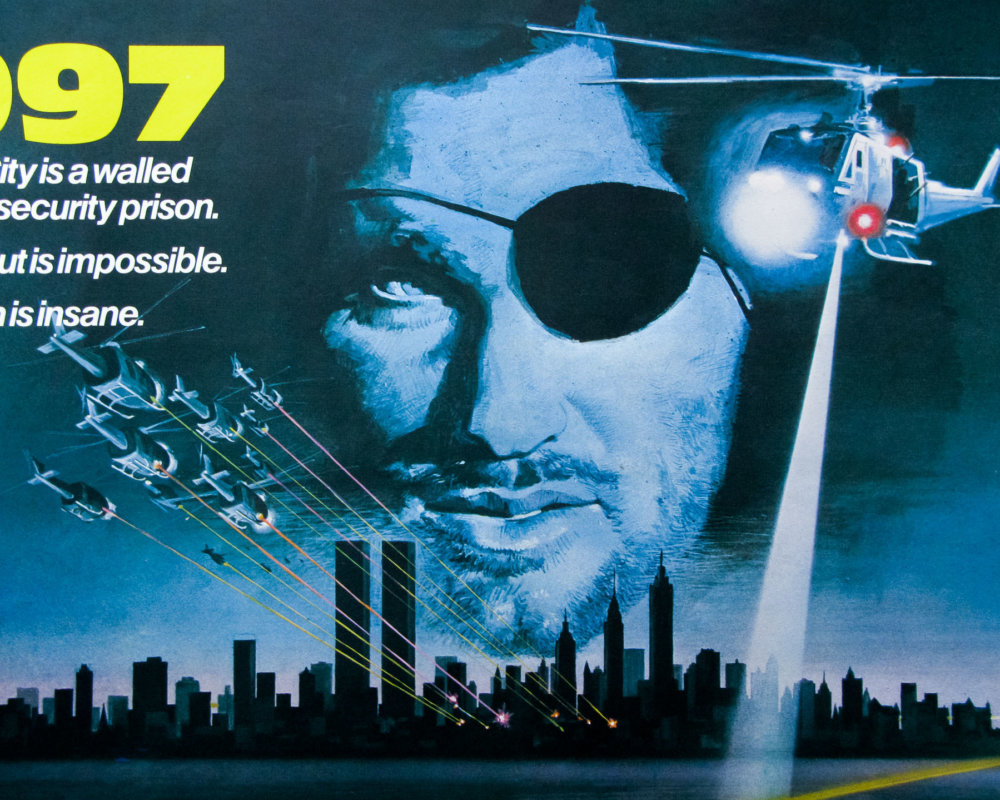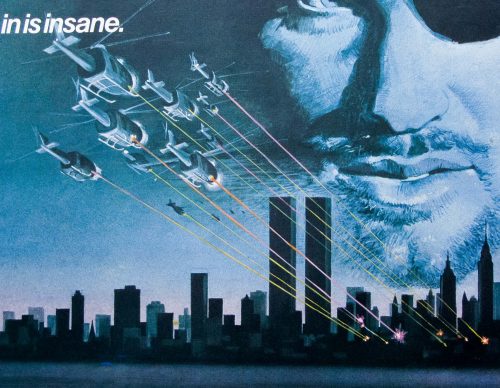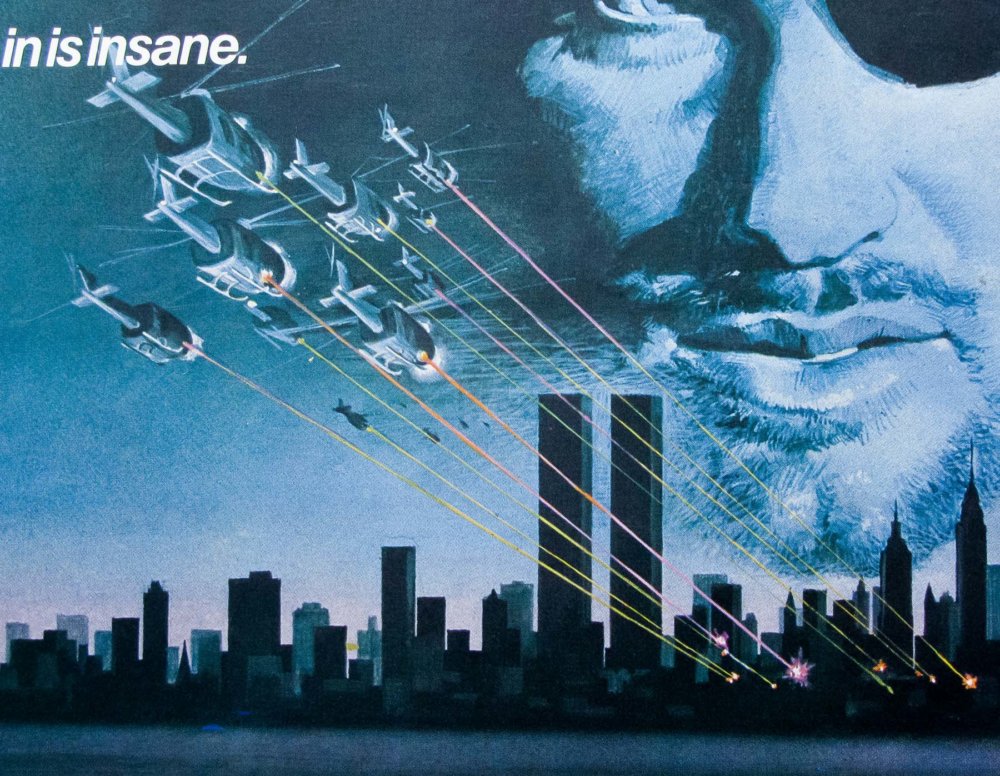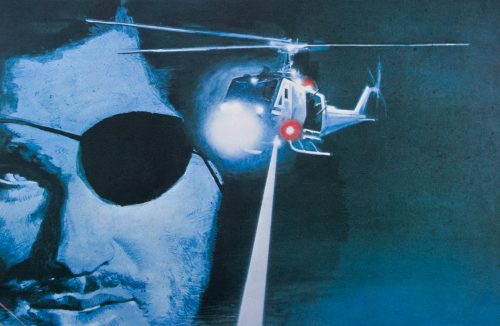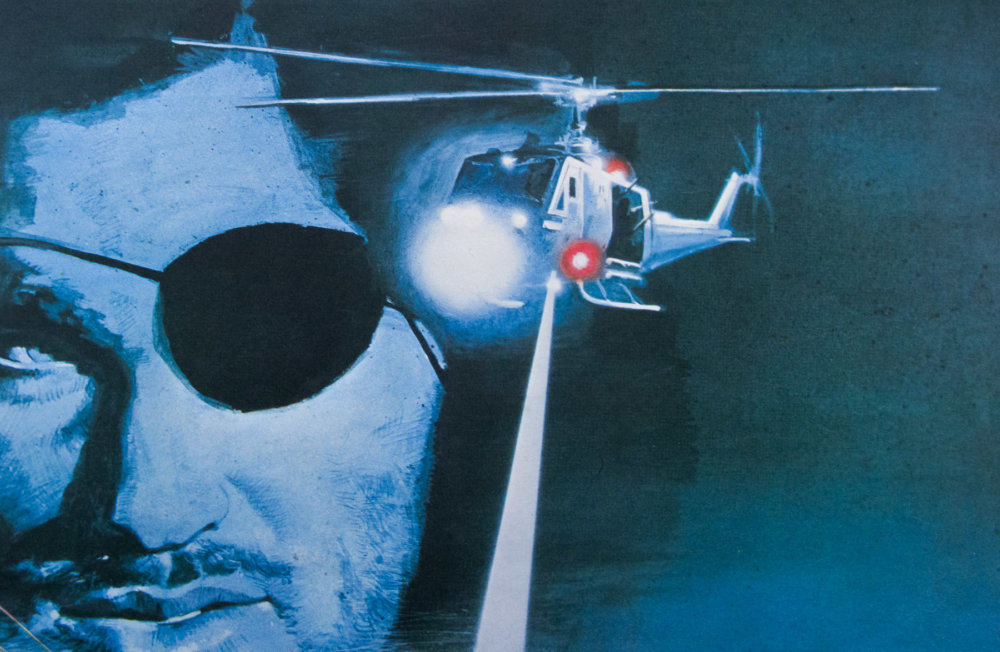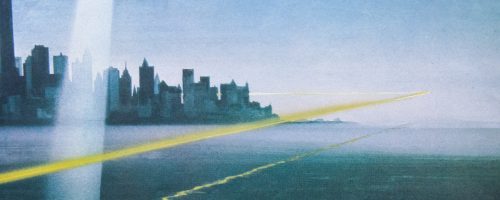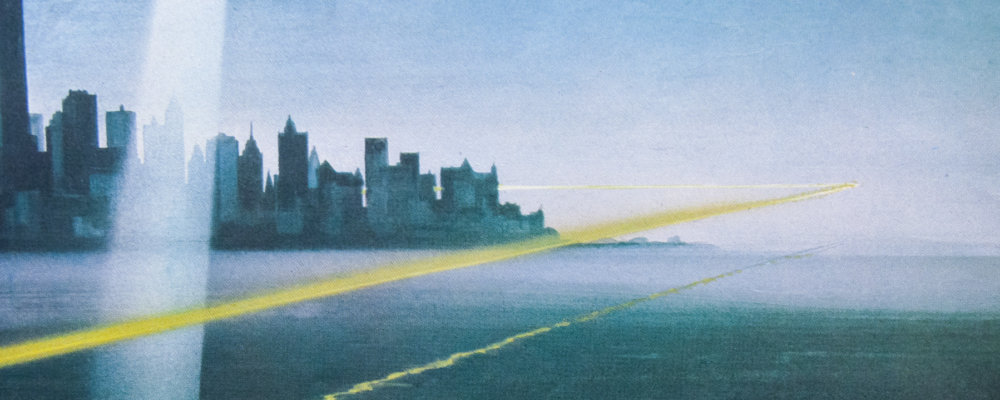 Title
AKA

New York 1997 ( France / Japan - English title)
Year of Film
Director
Starring
Origin of Film
Type of Poster
Style of Poster

--
Origin of Poster
Year of Poster
Designer
Artist
Size (inches)

30" x 40"
SS or DS

SS
NSS #

--
Tagline

1997. New York City is a walled maximum security prison. Breaking out is impossible. Breaking in is insane.
It took me many years to track down a rolled copy of this poster but I finally managed to locate one and I'm very happy to be able to add it to my John Carpenter collection. It's hugely different from the US one sheets (advance and final) but it does feature the same great tagline.
The artwork is by the French illustrator René Ferracci who is responsible for the French poster, though I'm not sure if any adaptation was required to fit it to the quad format. It may be that a British artist had to make some adjustments.
It's one of the few posters for the film not to feature the destroyed Statue of Liberty in some form.
Here's the original trailer.