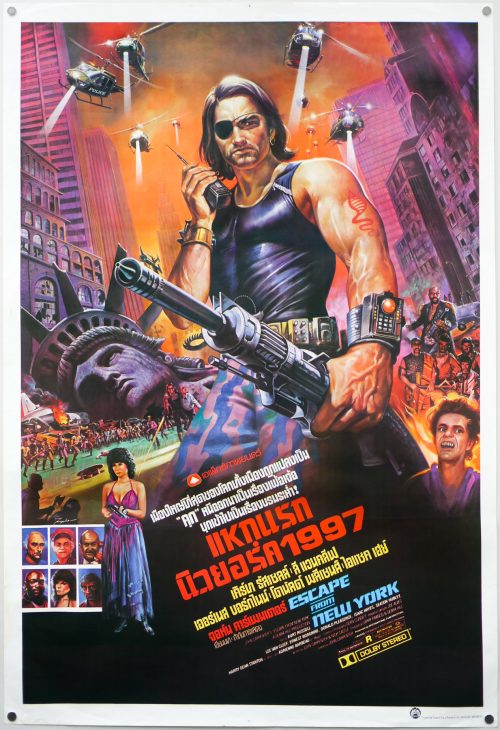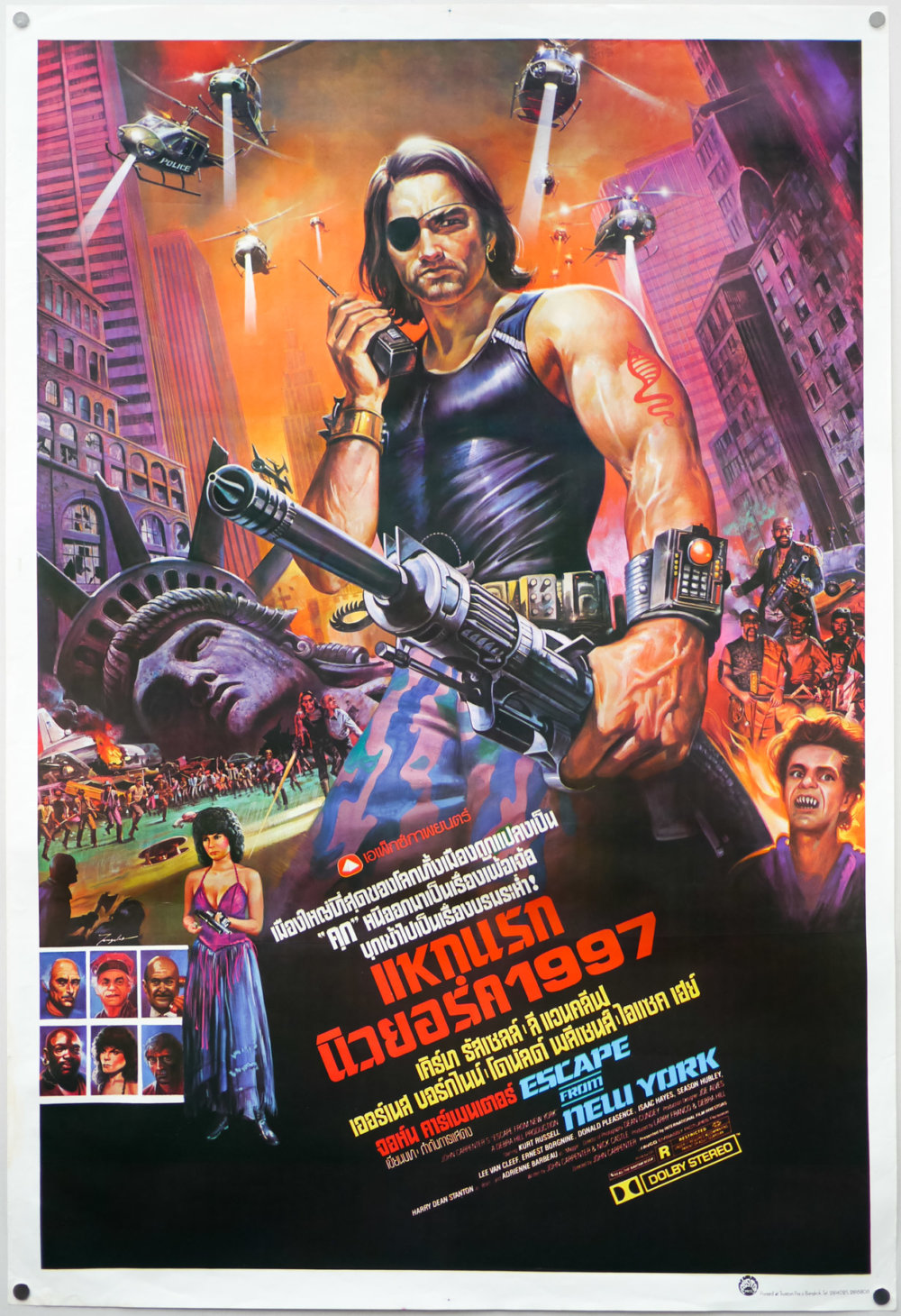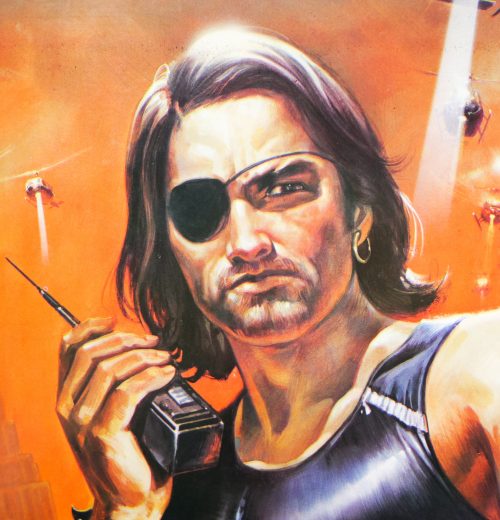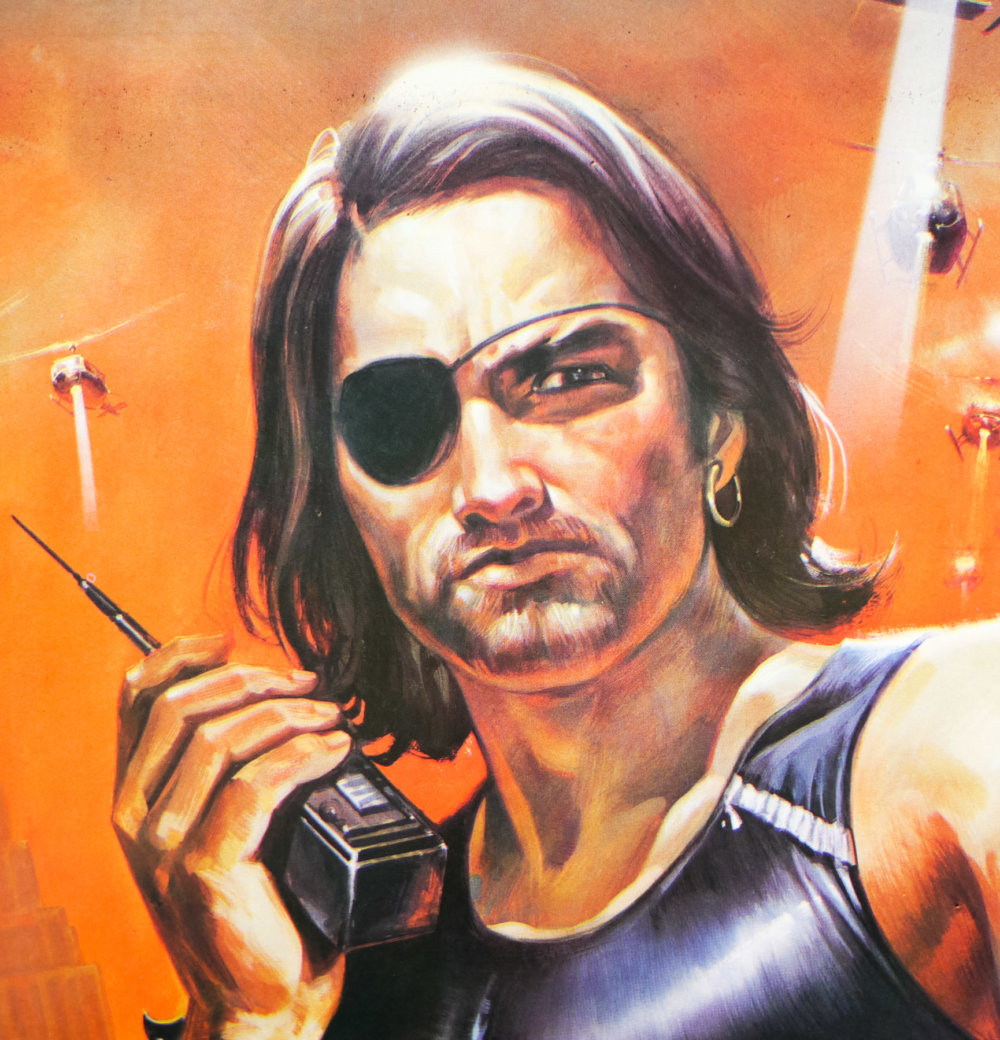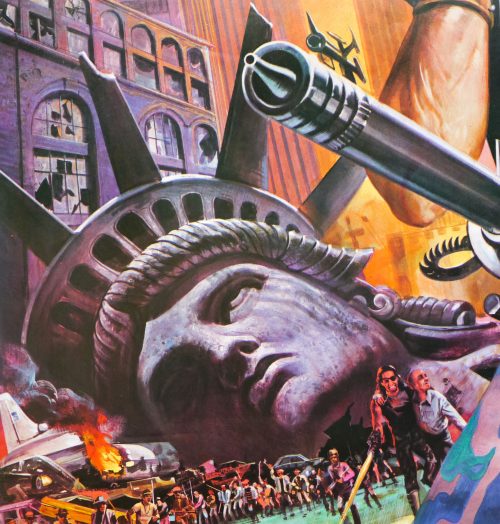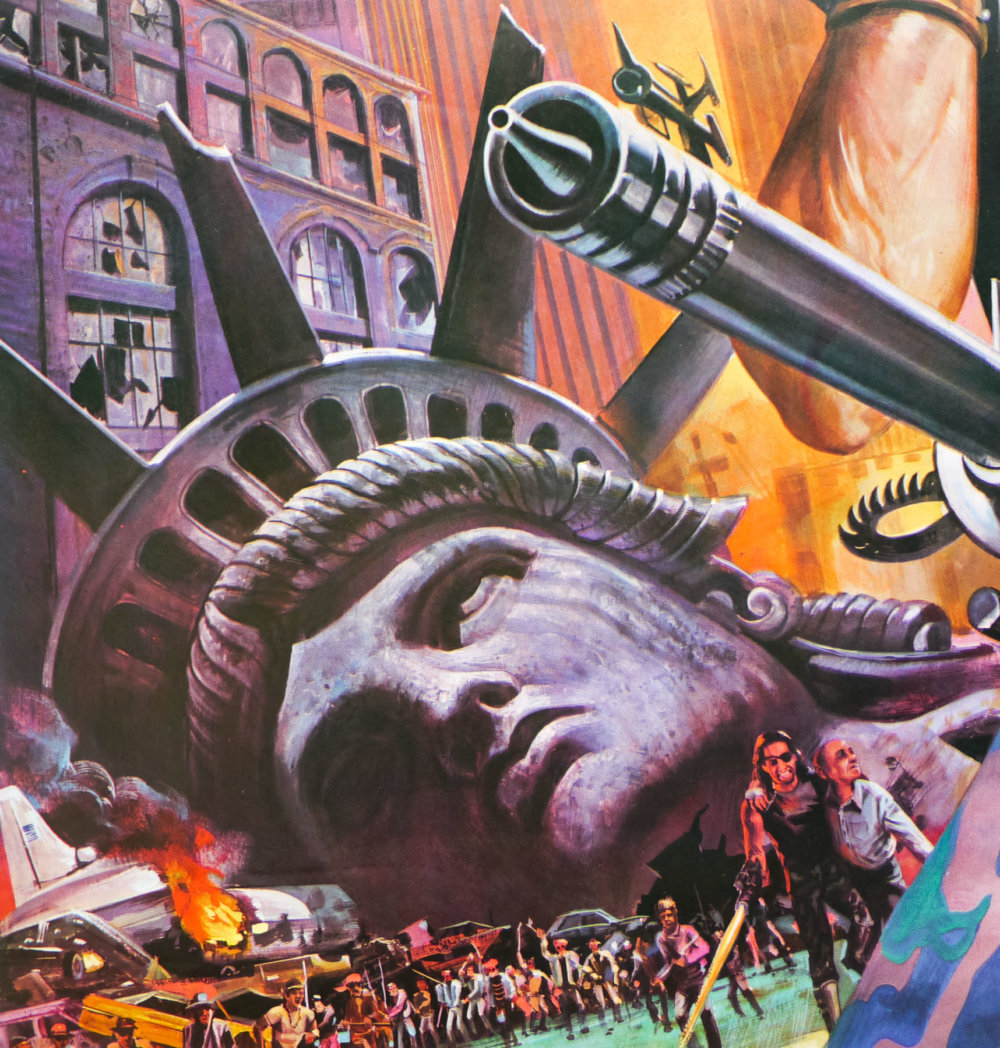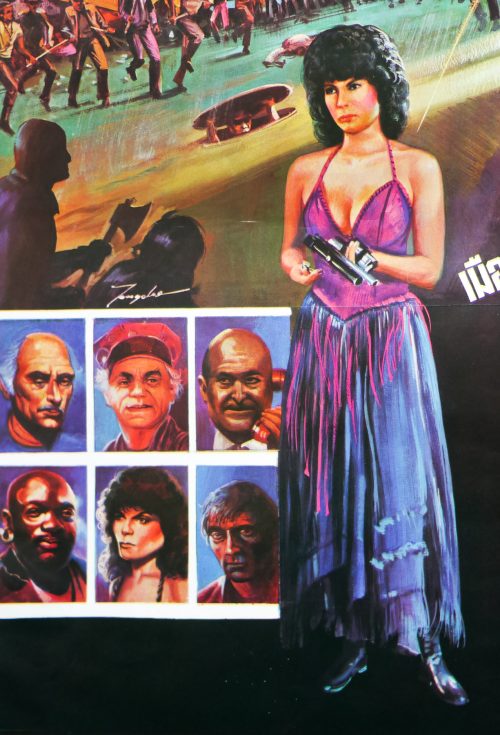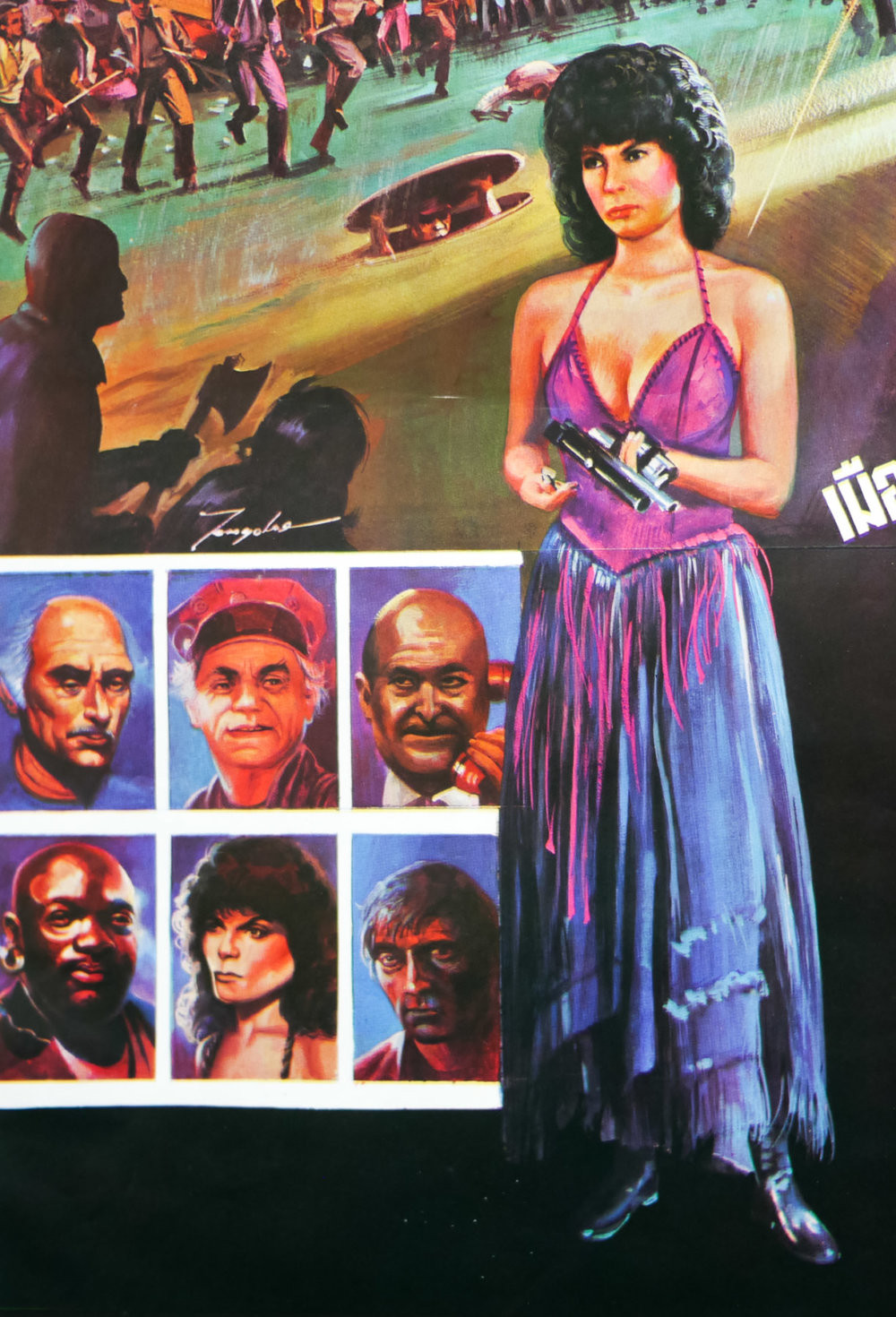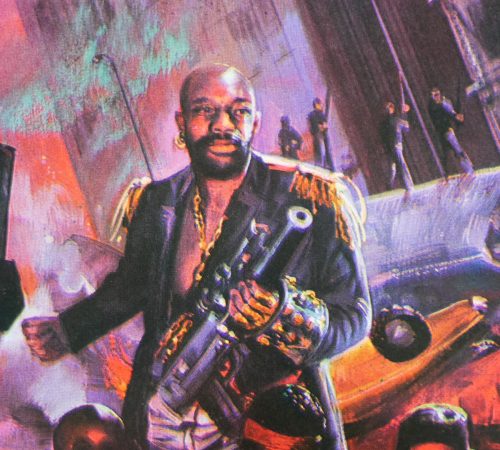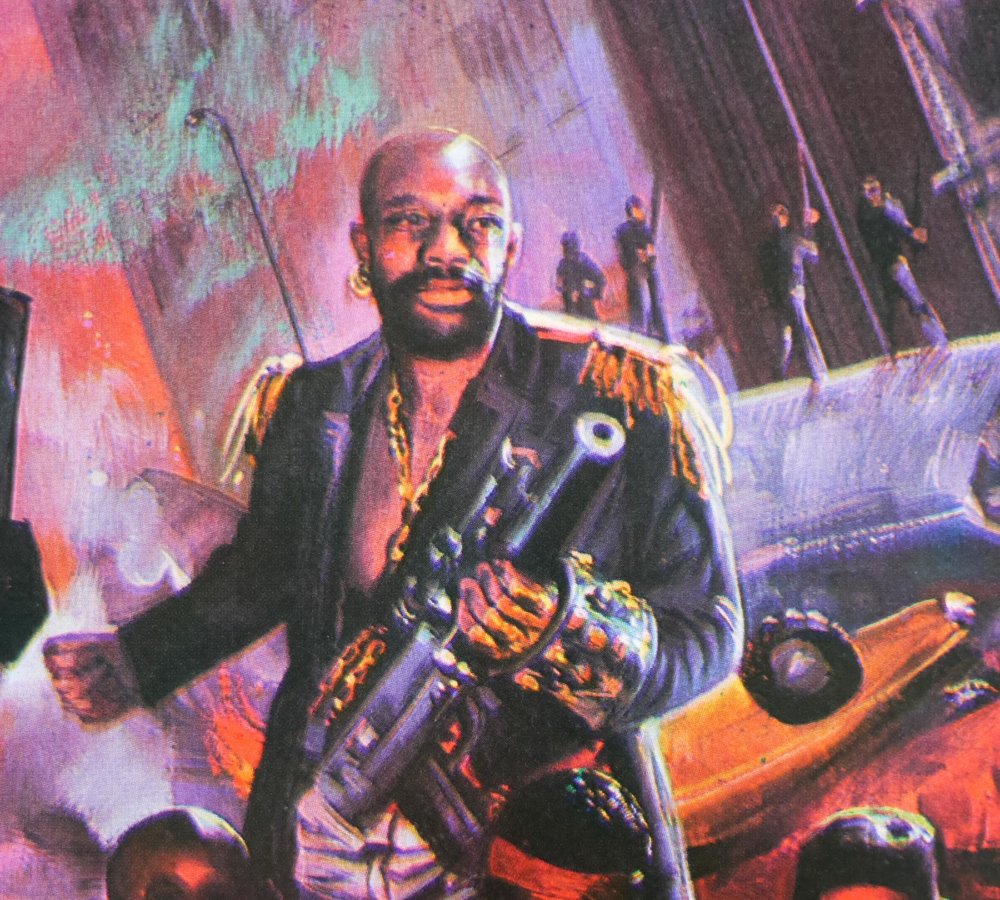 Title
AKA

New York 1997 ( France / Japan - English title) | John Carpenter's Die Klapper-Schlange [Rattlesnake] (Germany)
Year of Film
Director
Starring
Origin of Film
Type of Poster
Style of Poster

--
Origin of Poster
Year of Poster
Designer
Artist
Size (inches)

25 9/16" x 37.5"
SS or DS

SS
Tagline

--
This is the original poster for the Thai release of John Carpenter's sci-fi classic Escape From New York. I'd have a hard time choosing my favourite of the three (fictional) characters Carpenter and Kurt Russell created together; R.J. MacReady (The Thing), Jack Burton (Big Trouble in Little China) and Snake Plissken (EFNY). The latter is the gruff former war hero and convicted bank robber who is sent onto the island of Manhattan of an alternative 1997, which has been sealed-off as a lawless prison, in search of the American President whose plane crashed there after a terrorist attack. He's arguably the coolest of the three and is a character much imitated in other lesser films featuring a reluctant hero.
This poster was painted by the artist Tongdee Panumas (he signs his posters with just his first name) who was an incredibly prolific Thai film poster artist during the 70s, 80s and 90s but I've been unable to find out much about him, other than that he was born in 1947. If anyone has any more information please get in touch.
The main illustration of Snake Plissken is unique to this poster but some of the other elements, especially the montage to the left, are based on the final US one sheet for the film that was painted by Barry E Jackson. The set of portraits in boxes are taken from the US advance poster that was painted by Stan Watts.
The rest of the John Carpenter posters I've collected can be seen by clicking here.