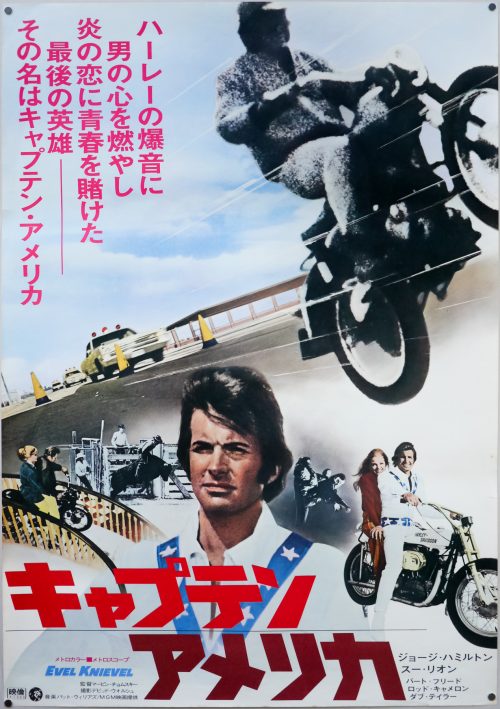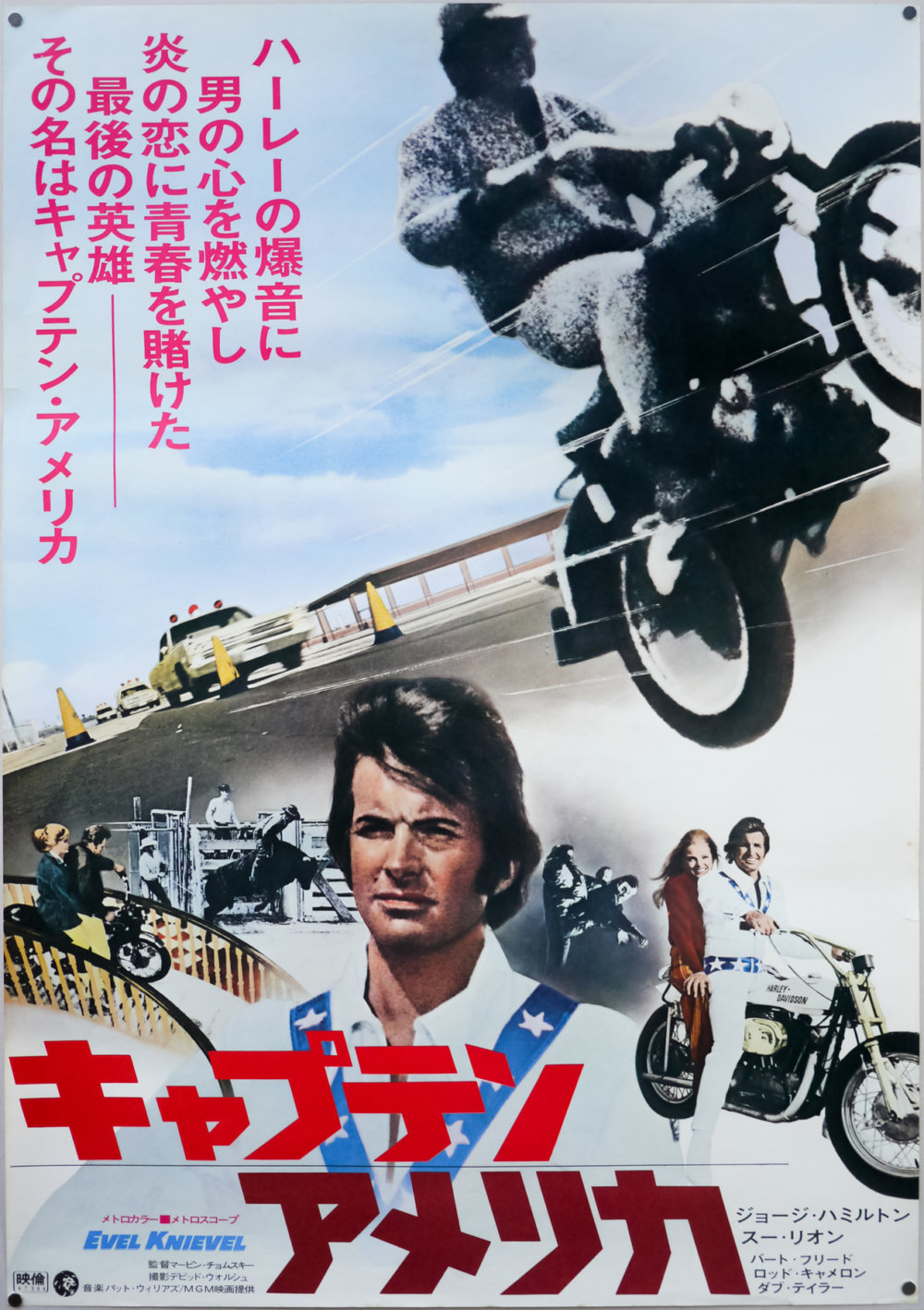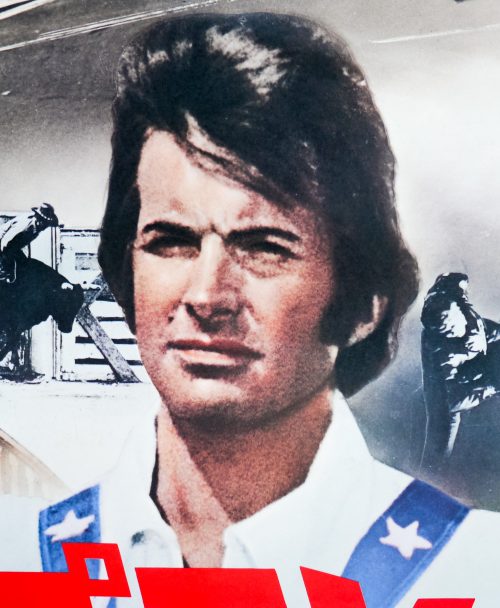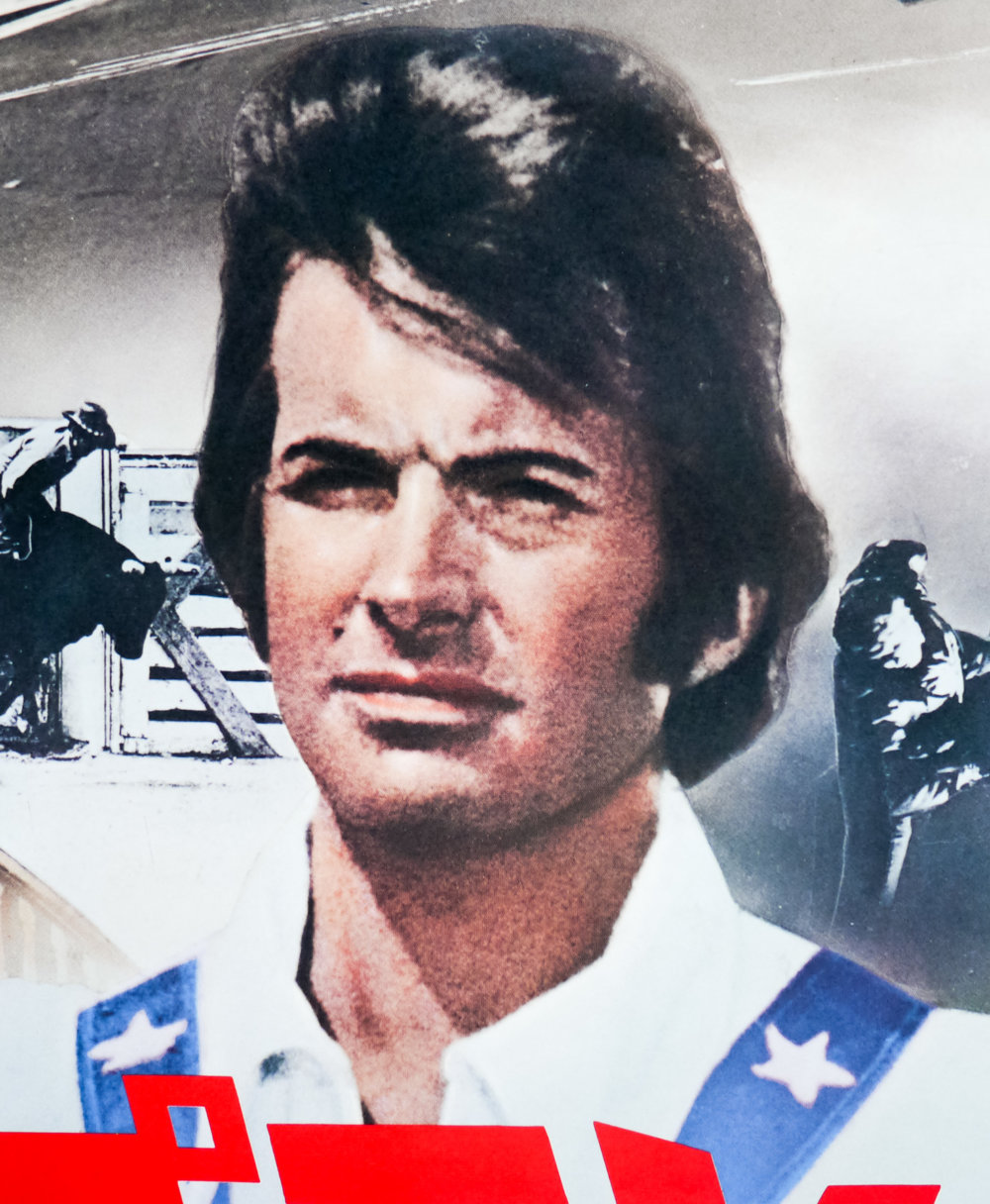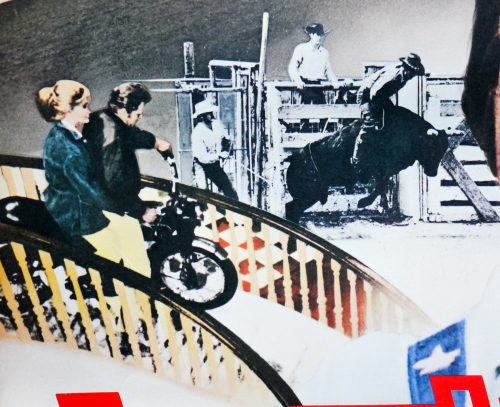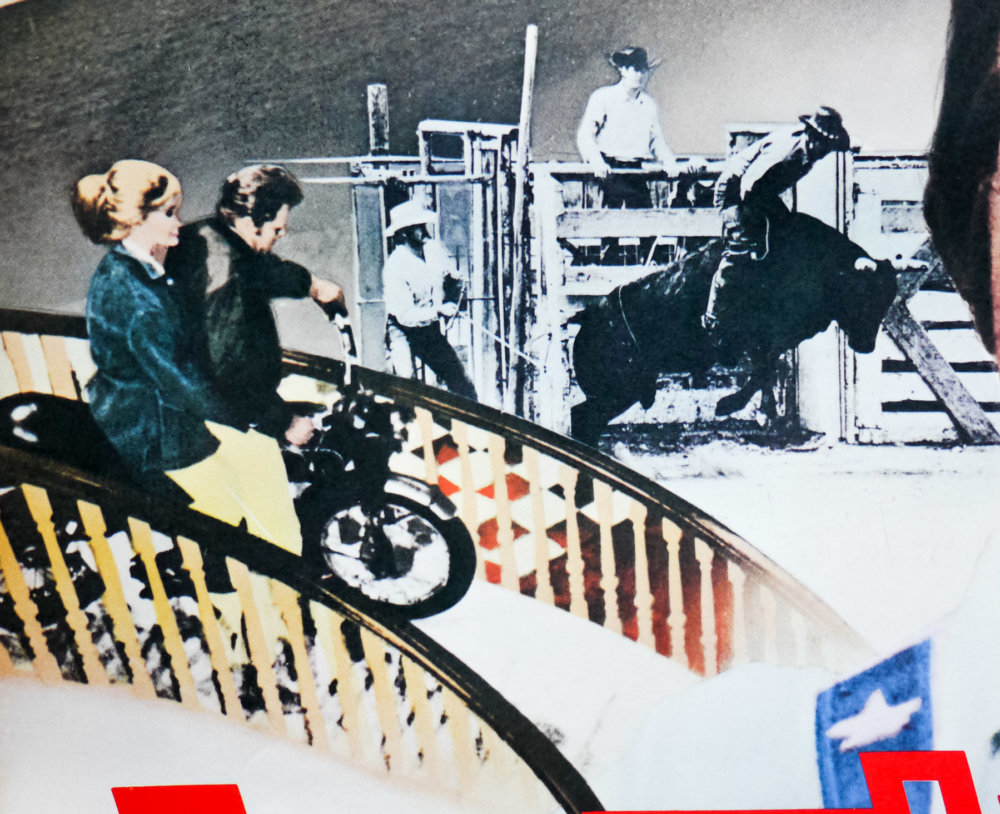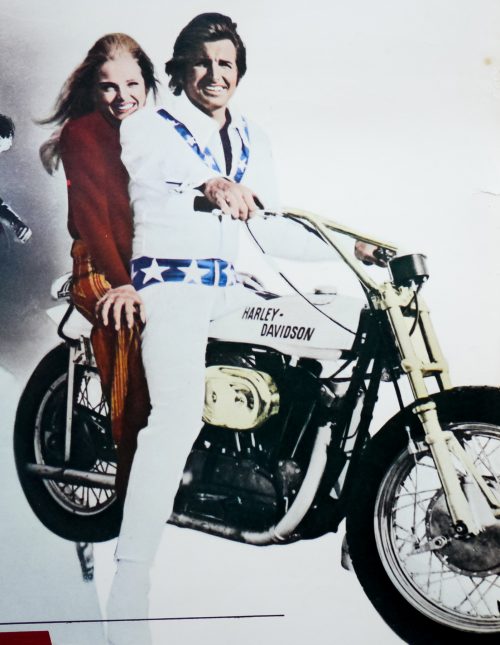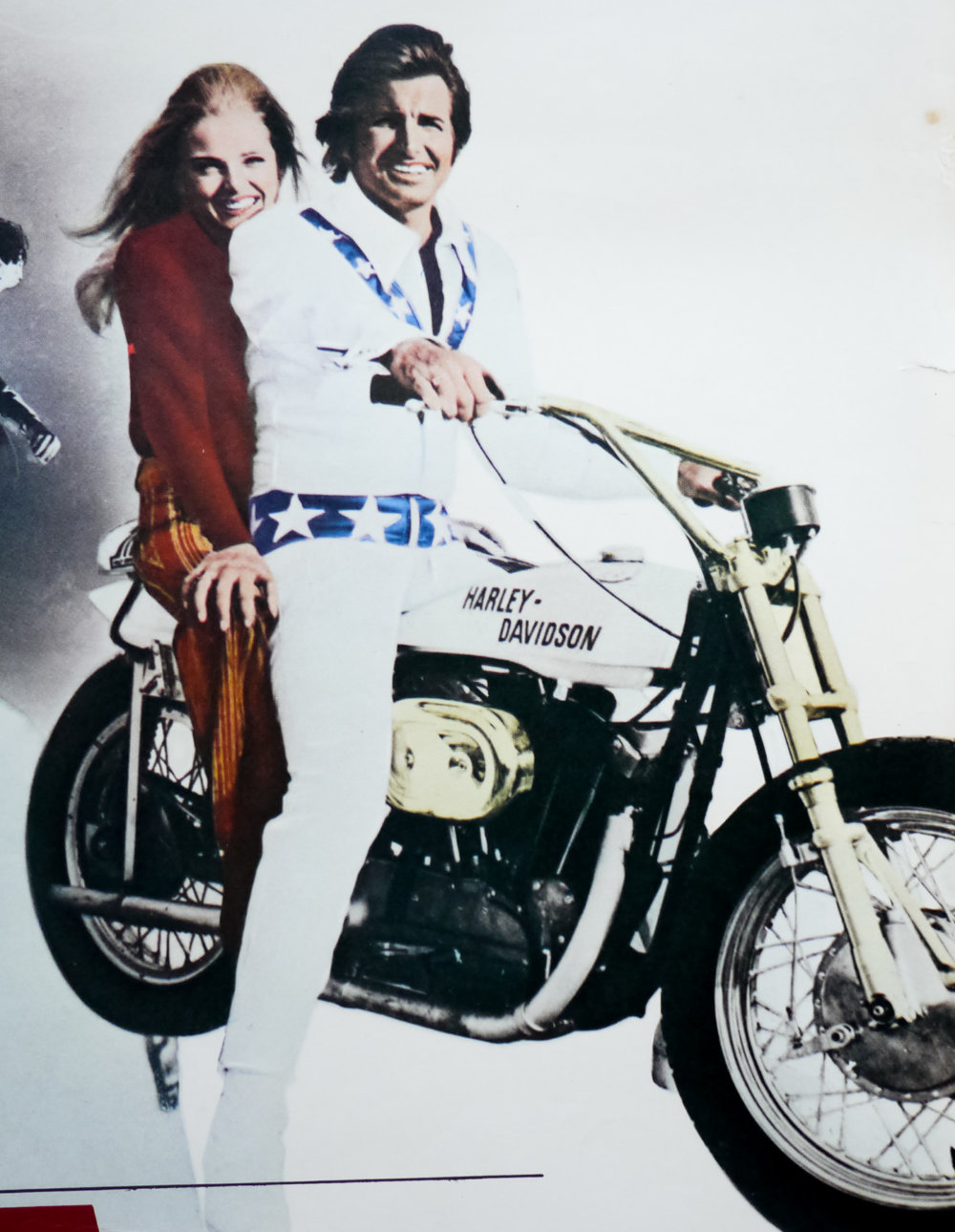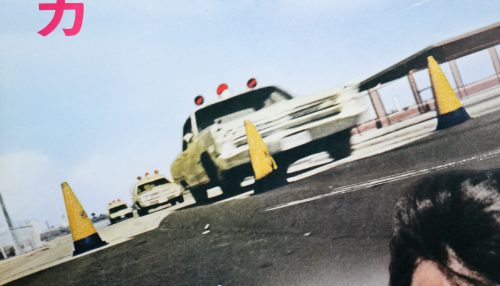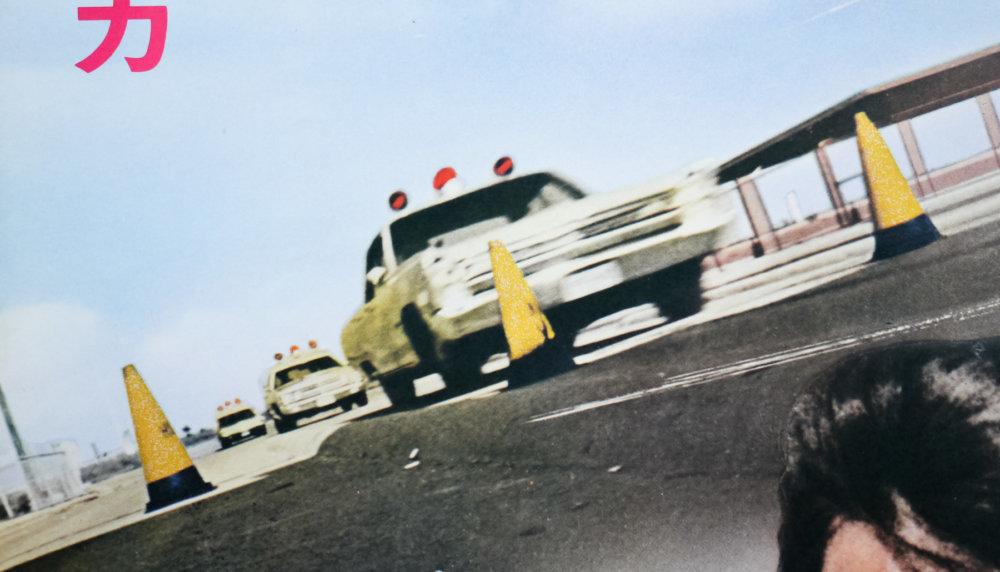 Title
AKA

--
Year of Film
Director
Starring
Origin of Film
Type of Poster
Style of Poster

--
Origin of Poster
Year of Poster
Designer
Artist
Size (inches)

20 4/16" x 28 12/16"
SS or DS

SS
Tagline

--
This is the Japanese B2 for the release of the 1971 biography of the legendary stuntman Evel Knievel that was made whilst he was only 32 years old and still at the height of his fame. It was also before his infamous attempted jumping of Snake River Canyon in 1974 that ended in a near fatal crash. The film was shot in Evel's home town of Butte, Montana and starred the prolific actor George Hamilton as the man himself.
The film is told in a series of flashbacks with Evel narrating various incidents that happen throughout the film, including events regarding his relationship with his wife. It features actual footage of Knievel on his bike and completing various stunts, including one on the Ontario Motor Speedway. The film ends with Evel at the edge of the Grand Canyon because the real stuntman was planning a jump of the famous landmark that never came to pass.
The film is now out of copyright and is in the public domain, freely available to watch online should you wish to do so.