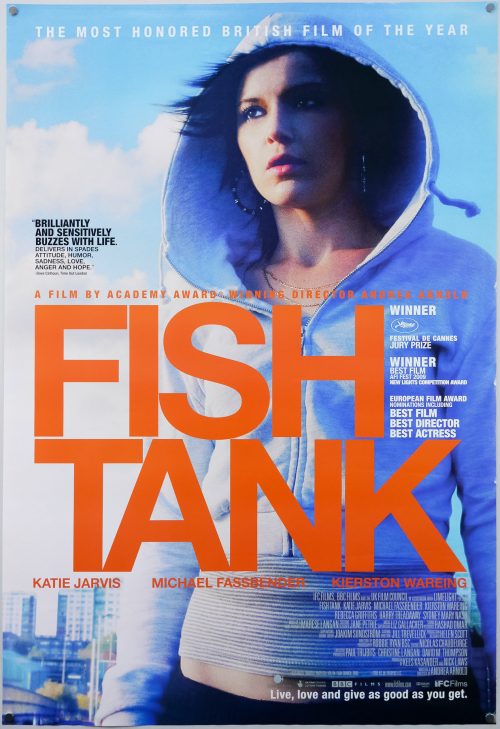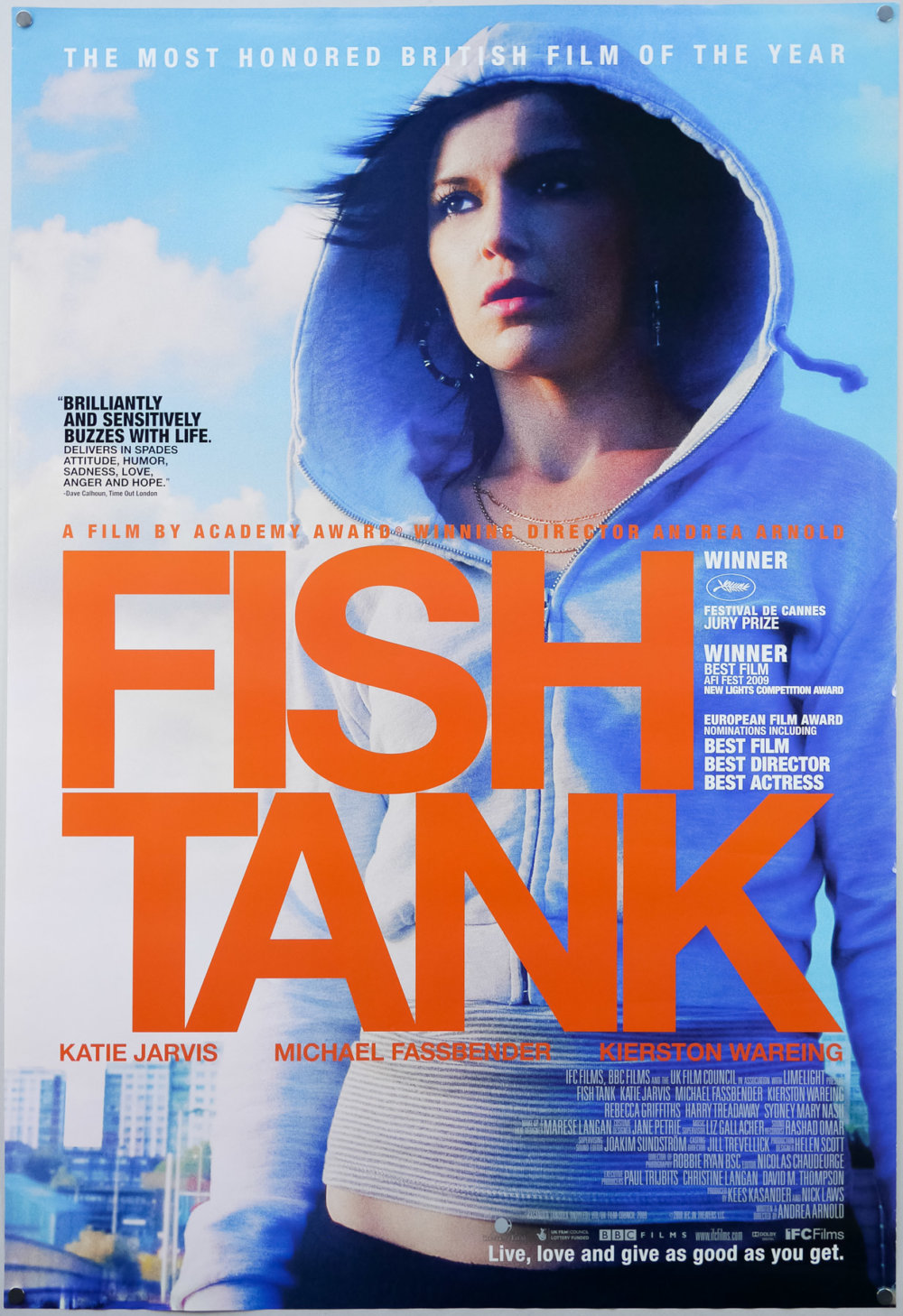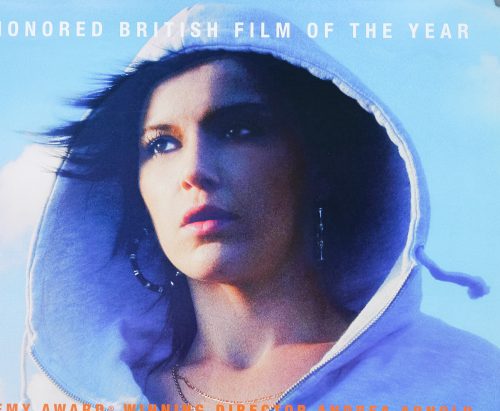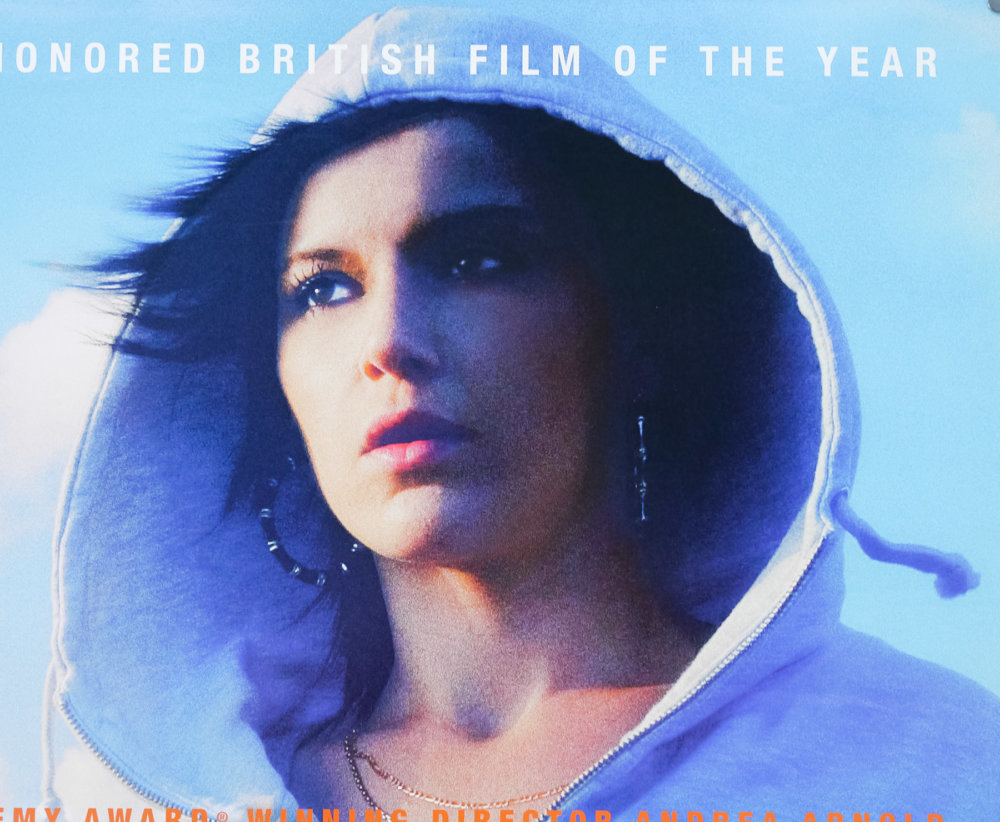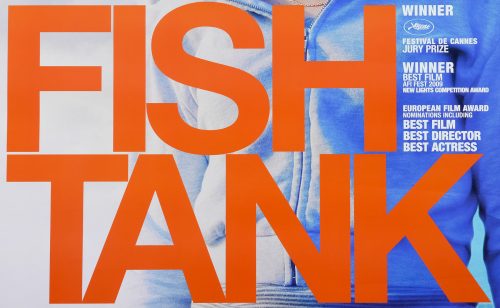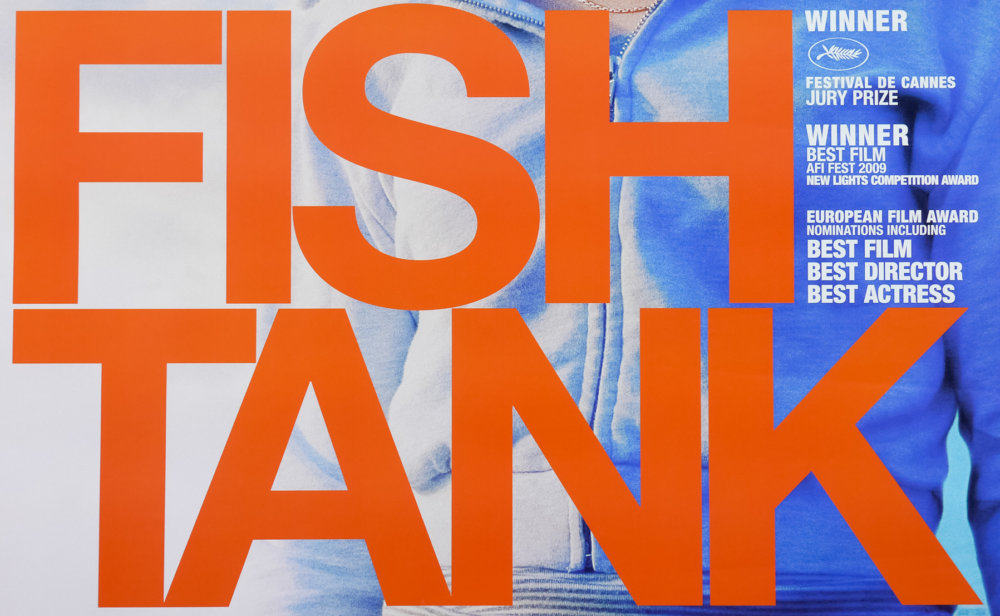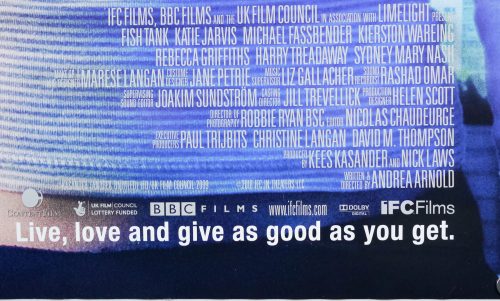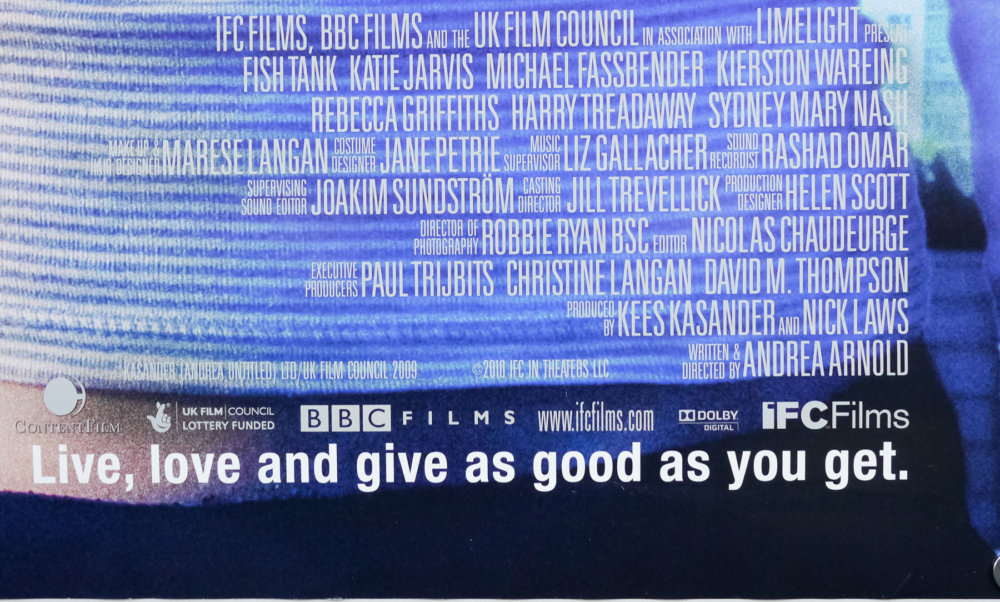 Title
AKA

--
Year of Film
Director
Starring
Origin of Film
Genre(s) of Film
Type of Poster
Style of Poster

--
Origin of Poster
Year of Poster
Designer
Artist
Size (inches)

27 1/16" x 39 10/16"
SS or DS

SS
Tagline

Live, love and give as good as you get.
This is the American one sheet for the release of director Andrea Arnold's 2009 film Fish Tank. The British director won an Oscar for her short film Wasp in 2003 and her first feature-length film, Red Road, was released three years later. Like her first film, Fish Tank is a slice of gritty British realism focusing on a female protagonist. The location has changed, however, with East London replacing Glasgow.
Katie Jarvis plays the main character, 15-year-old Mia. Jarvis was a first-time actress who was cast after one of the film's casting assistants saw her arguing with her boyfriend in public. Mia is a troubled teen who has been expelled from school multiple times. She lives with her mum Joanne (longtime Eastenders actress Kierston Wareing) and her younger sister on a council estate. She's also a bit of a loner and has recently fallen out with her friend Keeley. Mia dreams of pursuing a career as a dancer and practices her moves in an empty flat on the estate. The arrival of her mum's new boyfriend Connor (Michael Fassbender, just on the cusp of superstardom) into their home unsettles Mia. Although events quickly spiral out of control, Connor will prove to have a profound effect on the direction Mia's life takes.
This one sheet was created by the American design agency Indika Entertainment Advertising, which was founded in 1994 by James Verdesoto and Vivek Mathur and is based in New York City. They work on print and web campaigns for films, TV shows and home entertainment and have won multiple awards for their work over the years. One of their most iconic posters is the teaser one sheet for Pulp Fiction. They also designed the teaser one sheet for American Psycho.