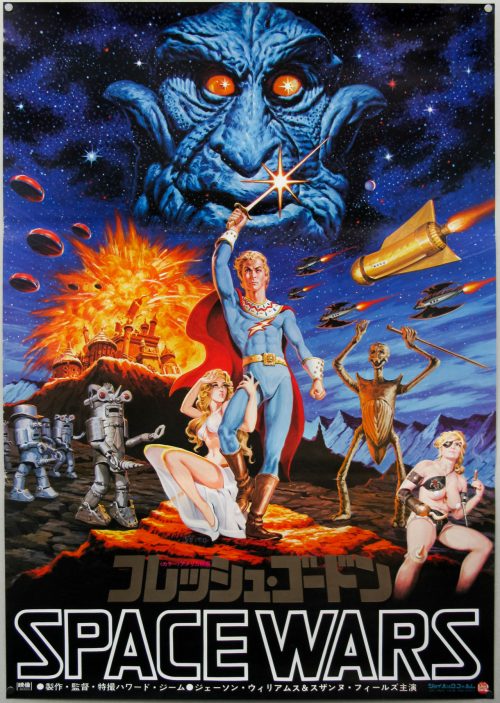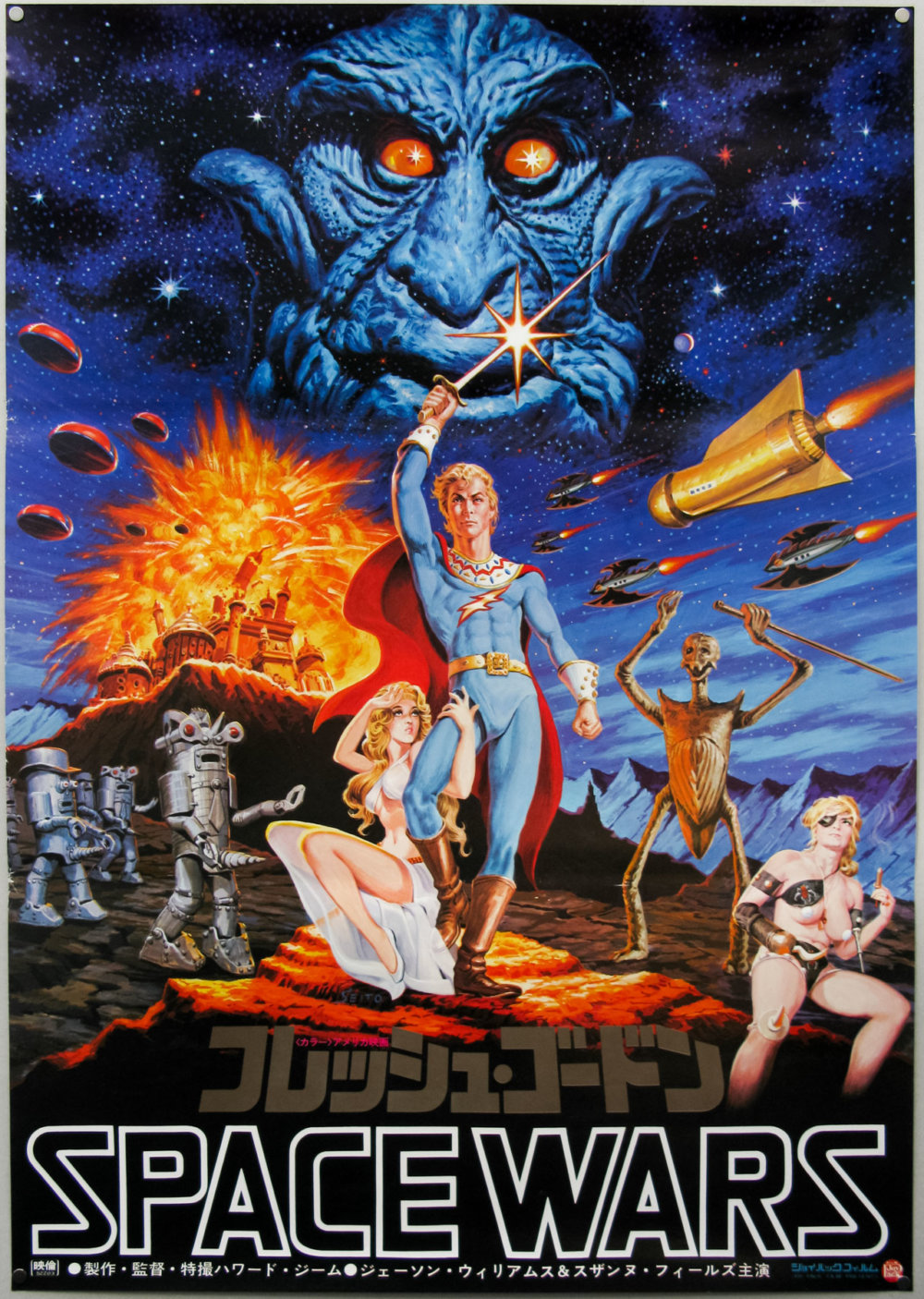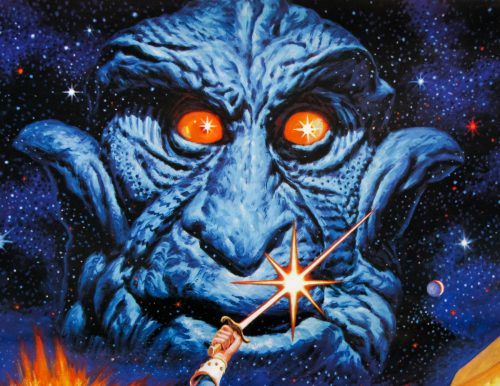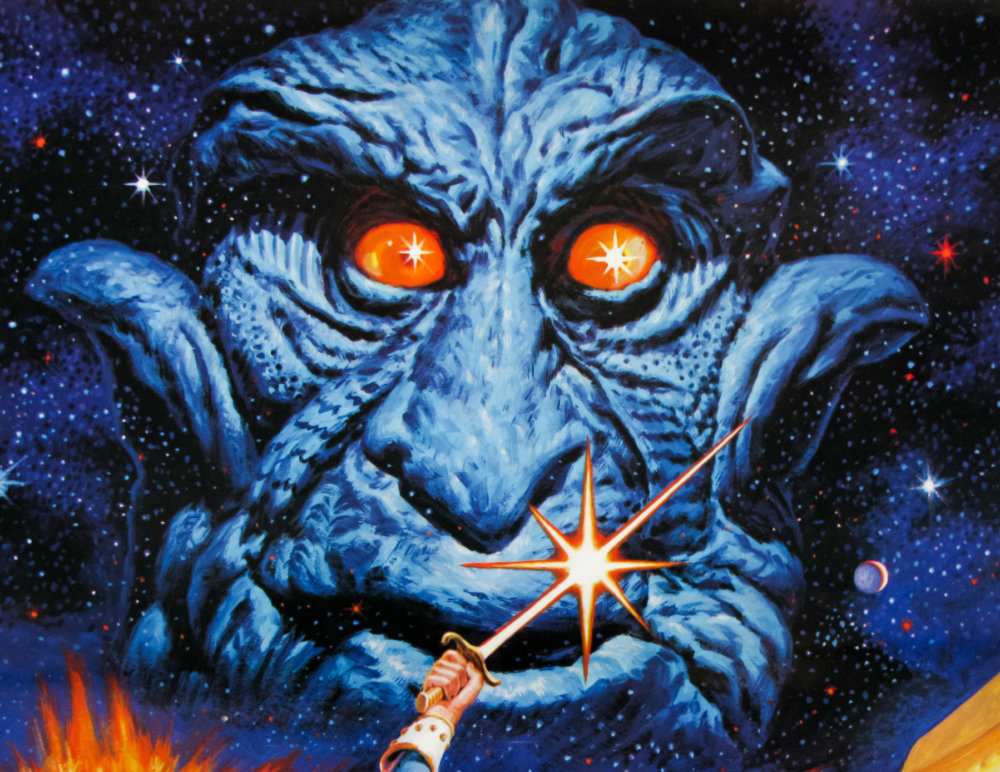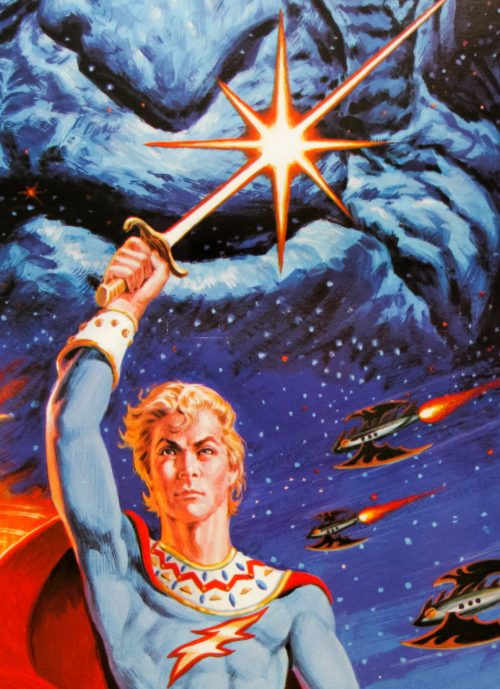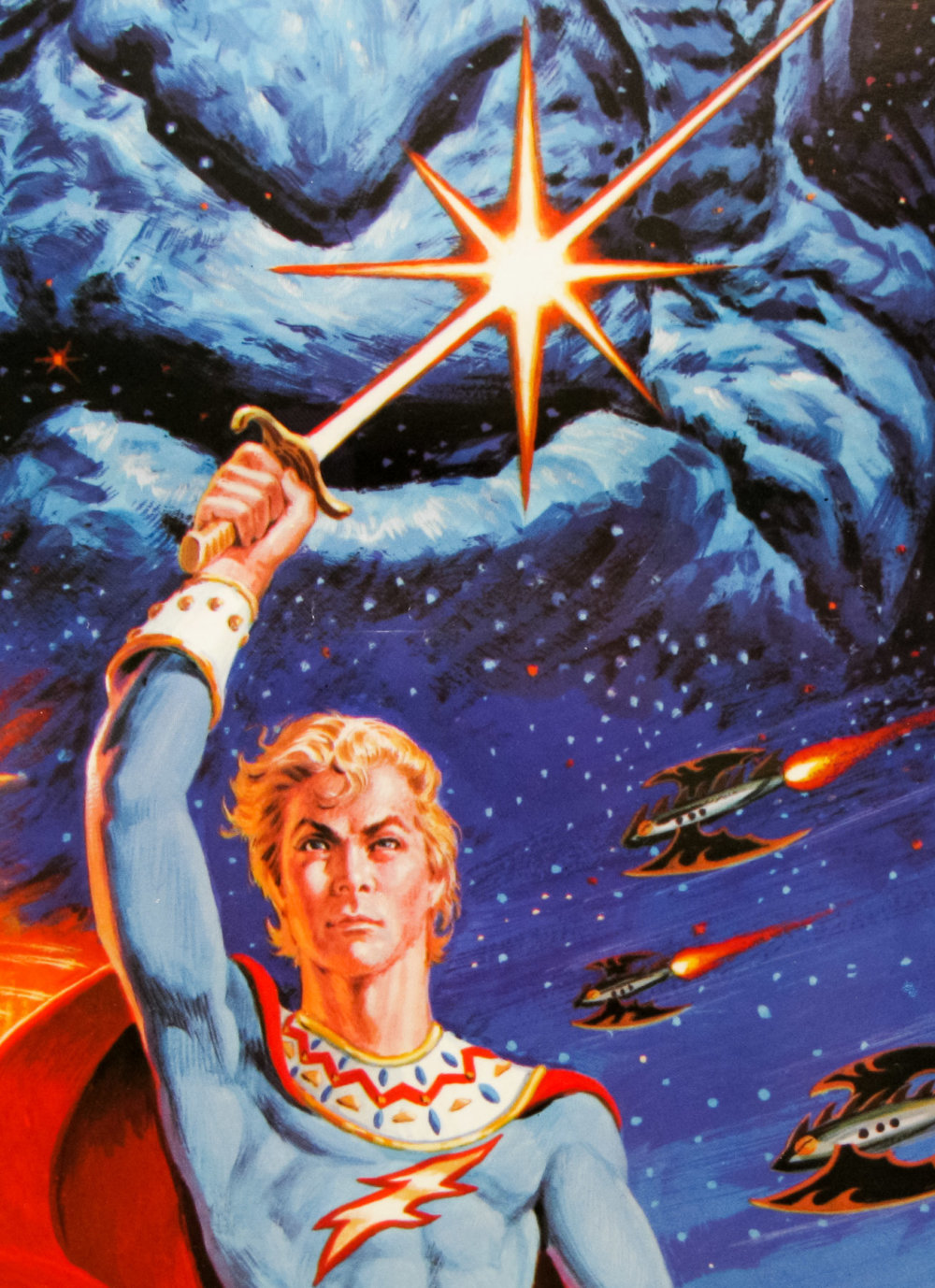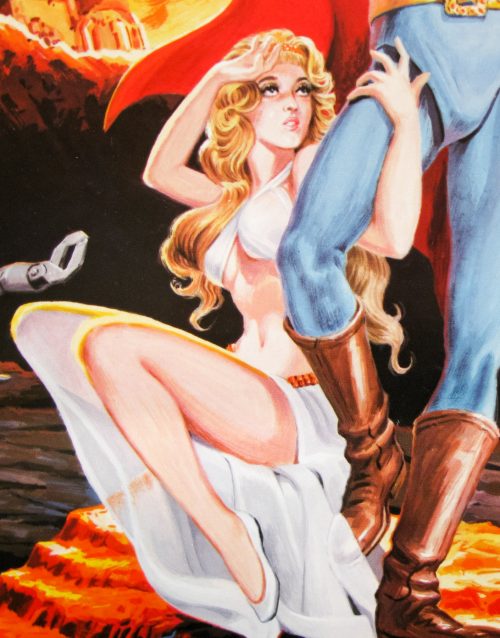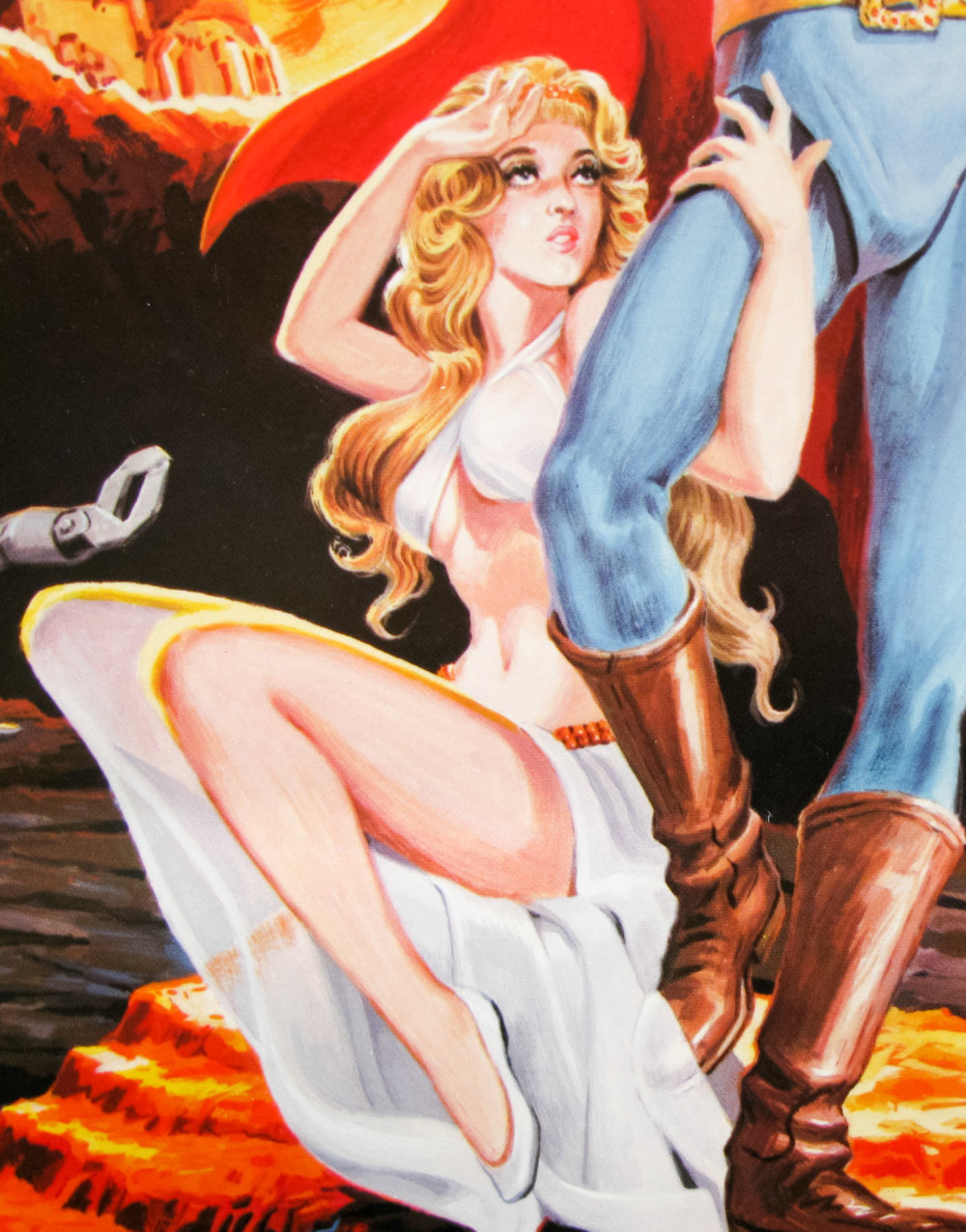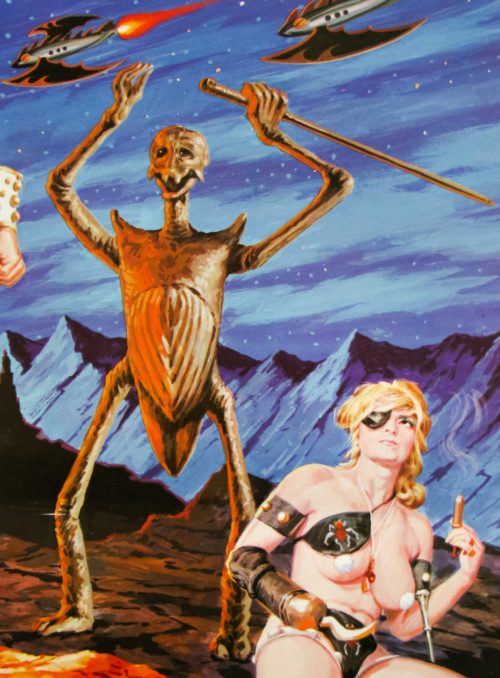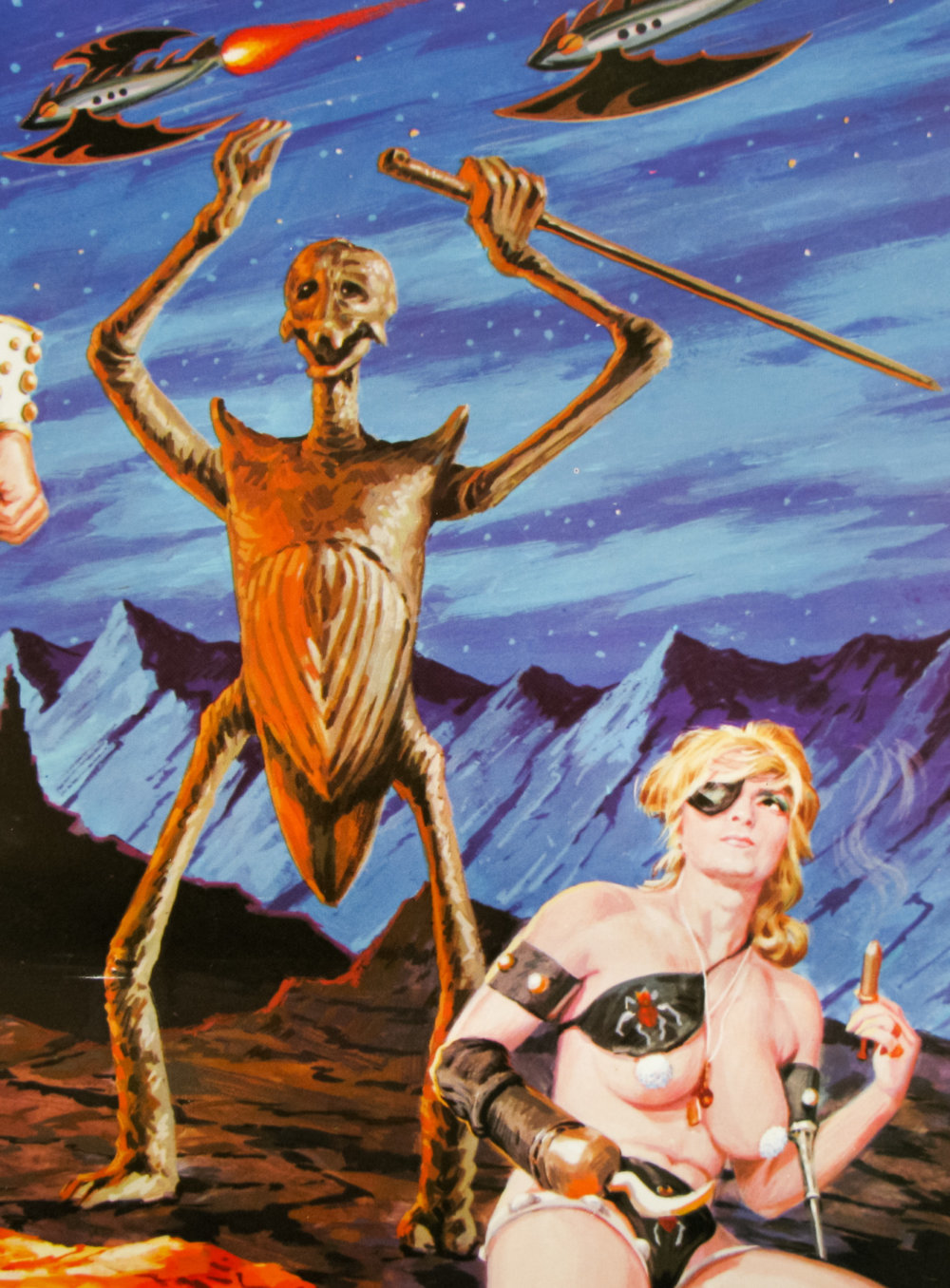 Title
AKA

Space Wars (Japan - English title)
Year of Film
Director
Starring
Origin of Film
Type of Poster
Style of Poster

--
Origin of Poster
Year of Poster
Designer
Artist
Size (inches)

20 4/16" x 28 12/16"
SS or DS

SS
Tagline

--
The sex-spoof Flesh Gordon was released within a few months of Star Wars in Japan and that probably accounts for the name change to a title so similar there can be no doubting the canny local distributors were hoping to cash in on some of the success of George Lucas' sci-fi classic. Based on the original Buster Crabbe-starring Flash Gordon film serials of the 1930s, which were themselves based on a comic strip created by Alex Raymond, the film parodies many of the names and situations seen in the originals.
In this version Emperor Wang the Perverted, the leader of the planet Porno, points his mighty 'Sex Ray' towards Earth, turning everyone into sex-crazed lunatics. Only one man can save the planet; football player Flesh Gordon. Along with his girlfriend Dale Ardor and the (brilliantly named) mad Professor Flexi-Jerkoff, they set off towards the source of the Sex Ray determined to put a stop to Wang.
Entertaining and unremittingly trashy, the film does an excellent job of being just reverential enough to the original source material whilst adding it's own brand of madcap humour interspersed with sex scenes. The effects are particularly decent for such a low-budget film and that's because several of the effects specialists who worked on it were either established experts or men who would later go on to become leading artists in the field, including Mike Minor, Greg Jein, and Rick Baker (An American Werewolf in London).
For the large monster seen towards the end of the film the production utilised the talents of Jim Danforth and Dave Allen who are both now recognised as two of the leading figures in the world of stop-motion animation. The monster was given the name 'Nesuahyrrah', which is 'Harryhausen' spelled backwards, the surname of likely the greatest stop-motion animator of all time, Ray Harryhausen.
The poster artwork is by one of my favourite Japanese artists, Seito, and is unique to this B2. To see the other posters I've collected by the artist click here.
The original trailer is on YouTube.