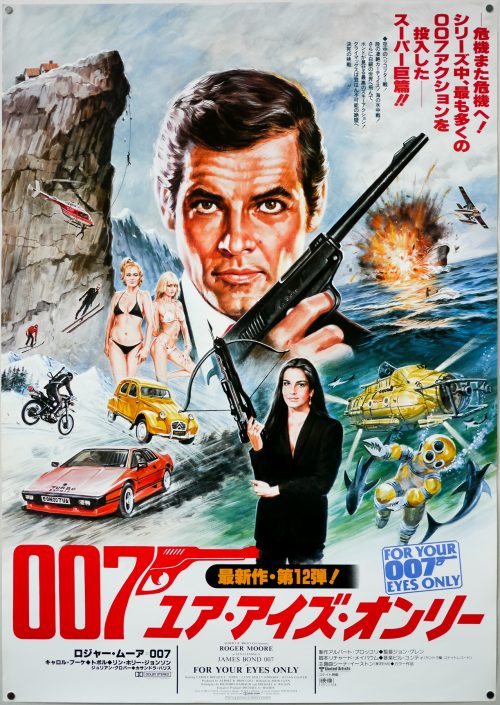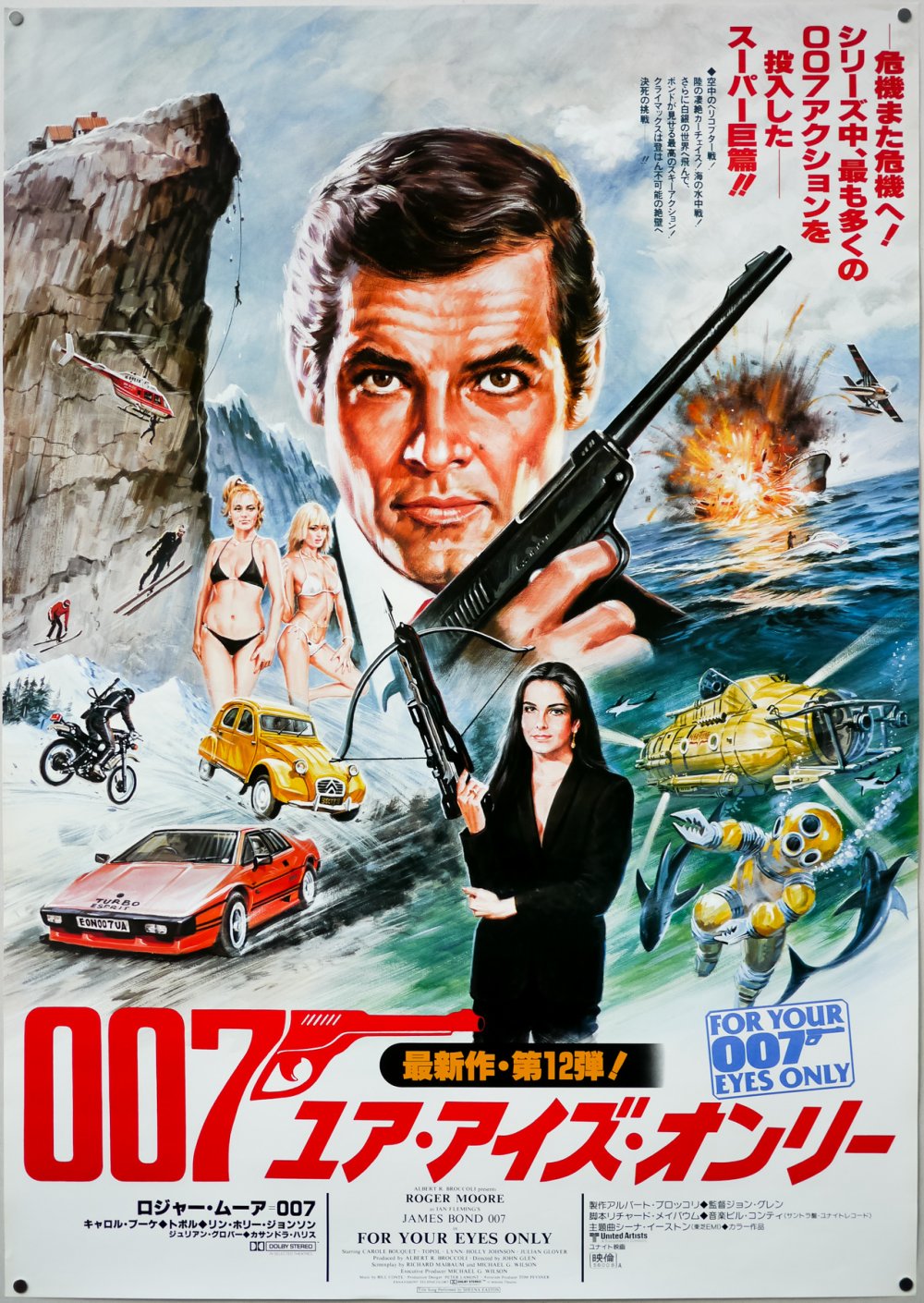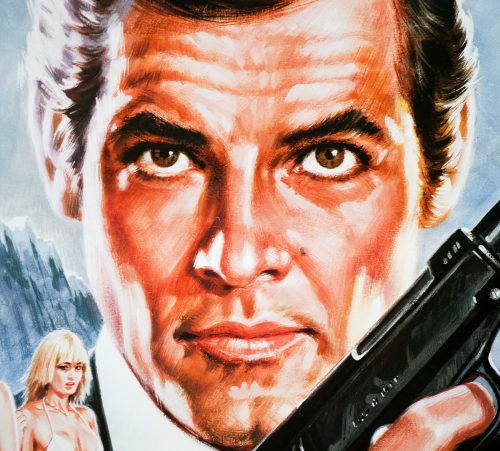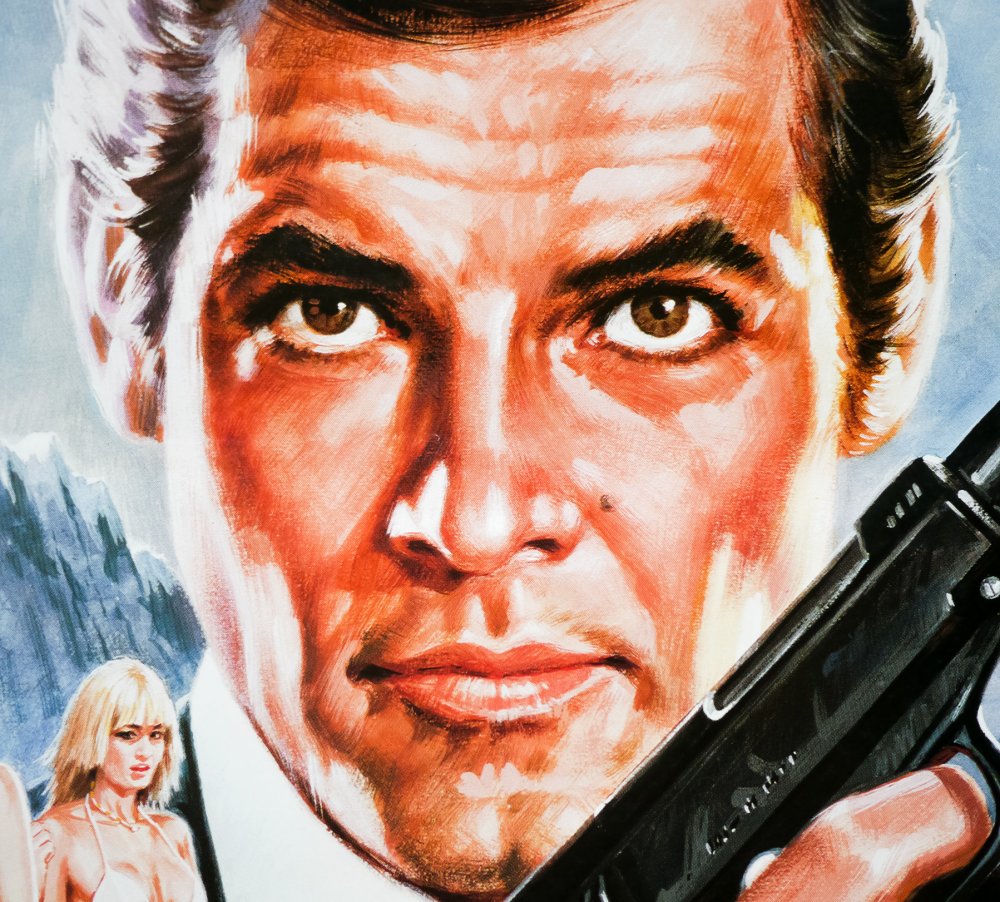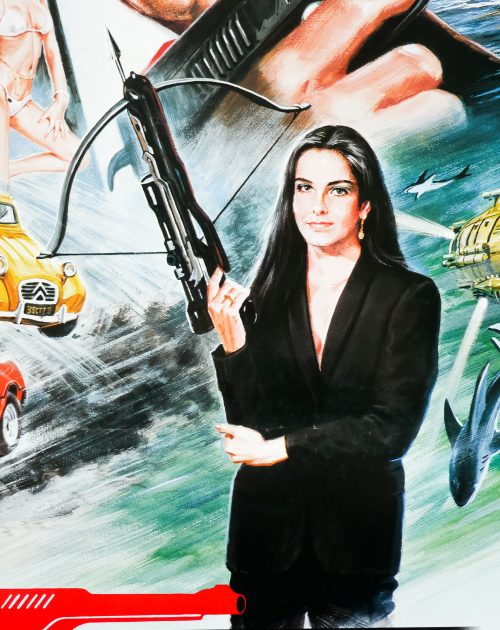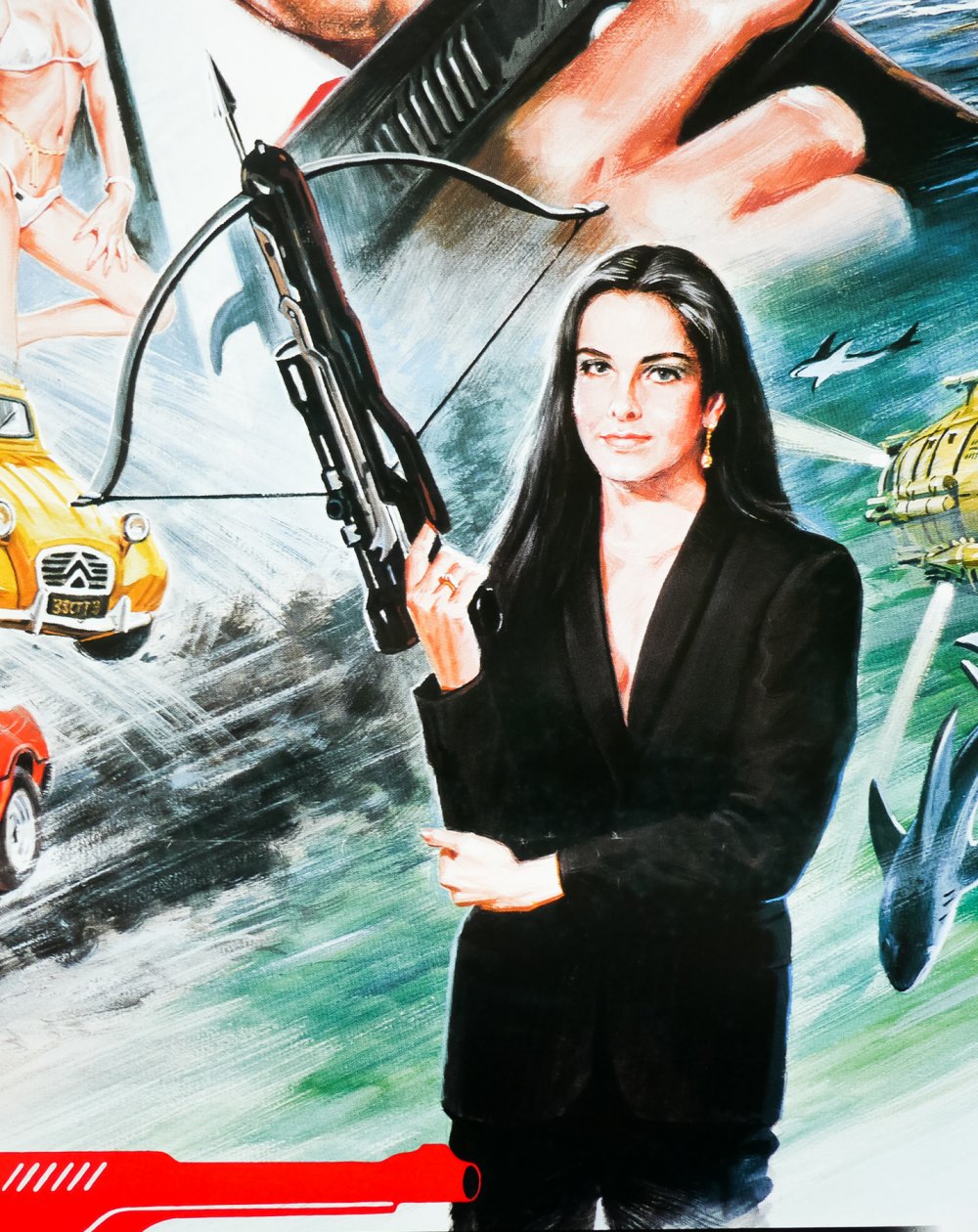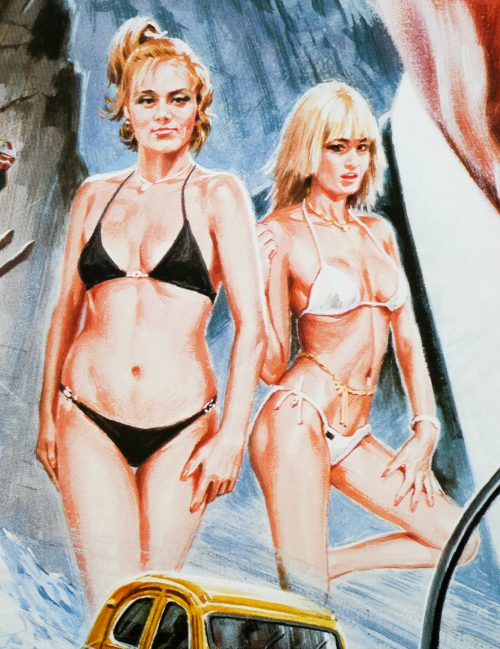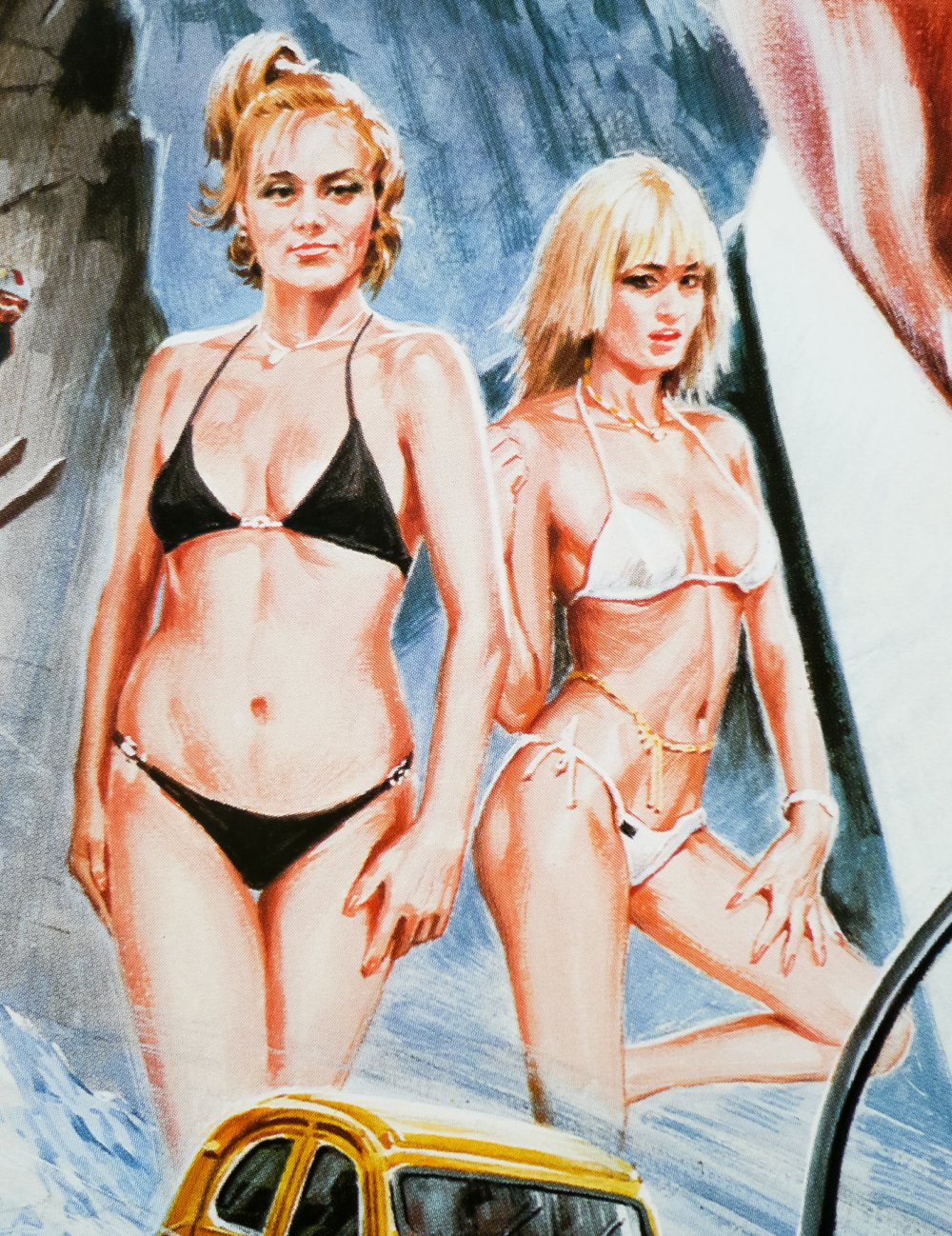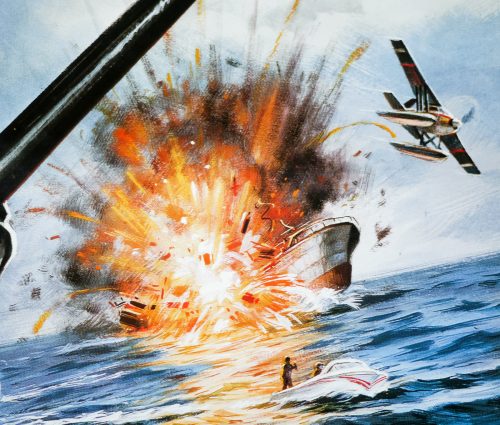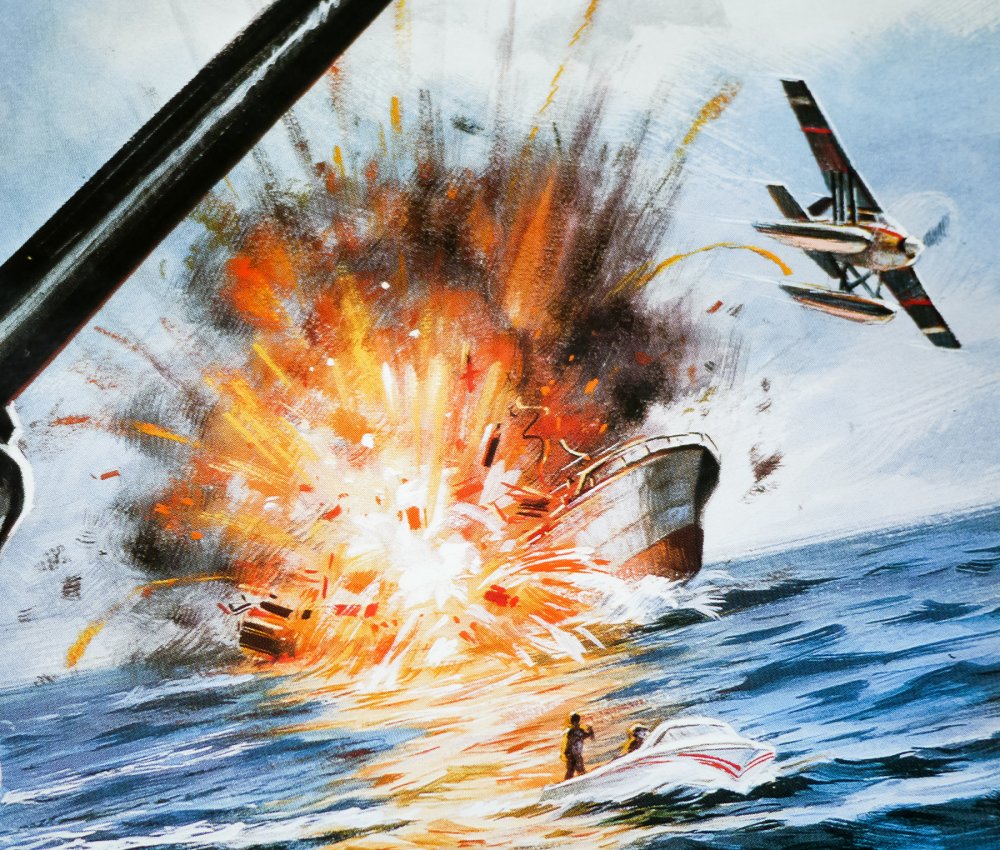 Title
AKA

007 - Missão Ultra-Secreta (Portugal)
Year of Film
Director
Starring
Origin of Film
Genre(s) of Film
Type of Poster
Style of Poster

Artwork
Origin of Poster
Year of Poster
Designer
Artist
Size (inches)

20 6/16" x 28 13/16"
SS or DS

SS
Tagline

--
This is the artwork style B2 poster for the Japanese release of one of Roger Moore's better outings as 007, For Your Eyes Only, which was intended to bring the legendary spy back down to earth with a more realistic and less sensational storyline following the lunacy of Moonraker. It marked the first time John Glen would helm a Bond film, having worked as an editor and second-unit director on three of the previous outings, and he would go on to direct the next four films in the series. The story sees the spy being sent to try and recover an 'ATAC' device capable of controlling the British Polaris submarine fleet, which is lost after a spy ship disguised as a trawler is sunk in neutral waters.
It becomes clear that the Soviets are also keen to get their hands on the device and Bond must discover who is aiding them, with suspicion falling on both Milos Columbo (Topol) and Aris Kristatos (Julian Glover). Bond also finds an ally in the form of Melina Havelock (the gorgeous Carole Bouquet) who is out for revenge after her parents are murdered by the same forces who retrieve the ATAC device. The film features several memorable chases and action sequences, including a climactic assault on a fortress on top of a sheer cliff. It also includes the infamous character of Bibi Dahl (Lynn-Holly Johnson) a gorgeous young ice-skating protégée who becomes infatuated with Bond, and in turn became the object of countless teenage boys' fantasies, including yours truly.
The artwork on this poster is unique to Japan and was painted by the artist Seito. I've not been able to discover much about Seito but he was fairly prolific and painted for a lot of US films that were released in Japan. If anyone has any information about him please get in touch.
The other posters I've collected by Seito can be seen here.