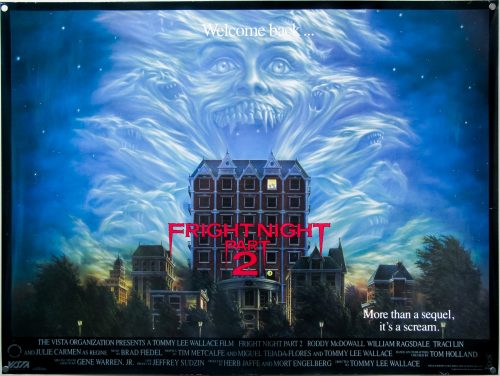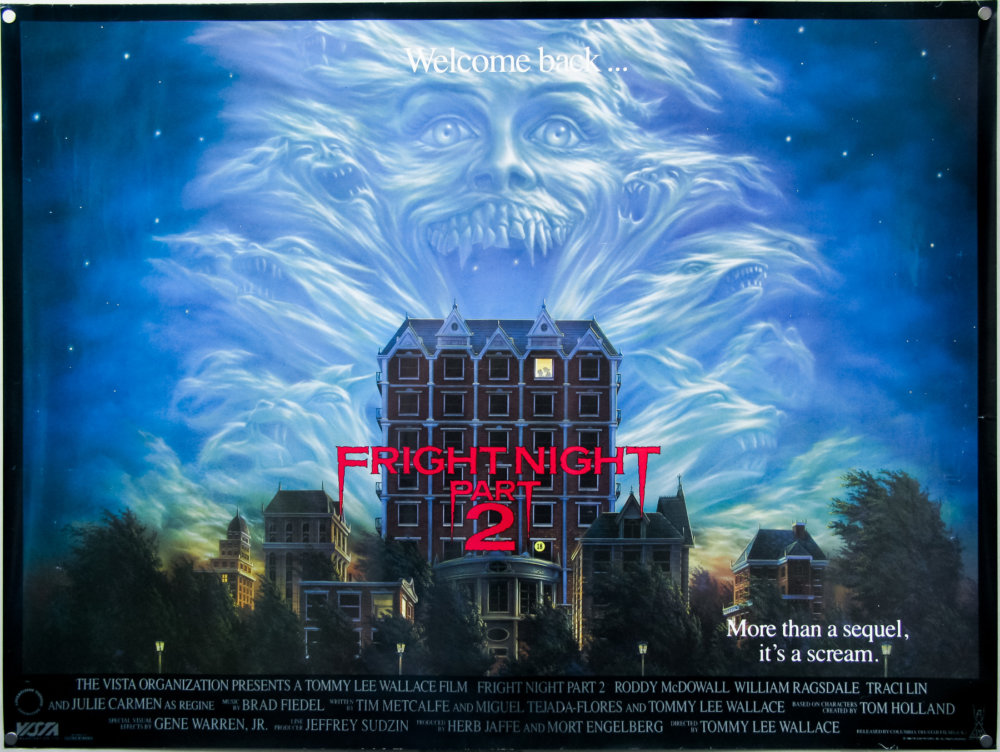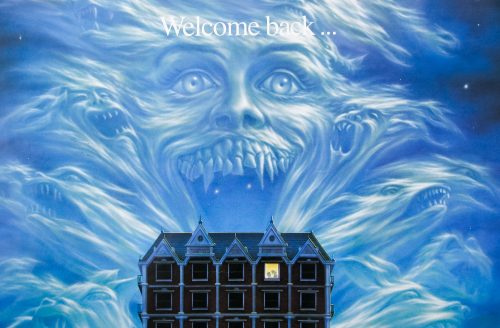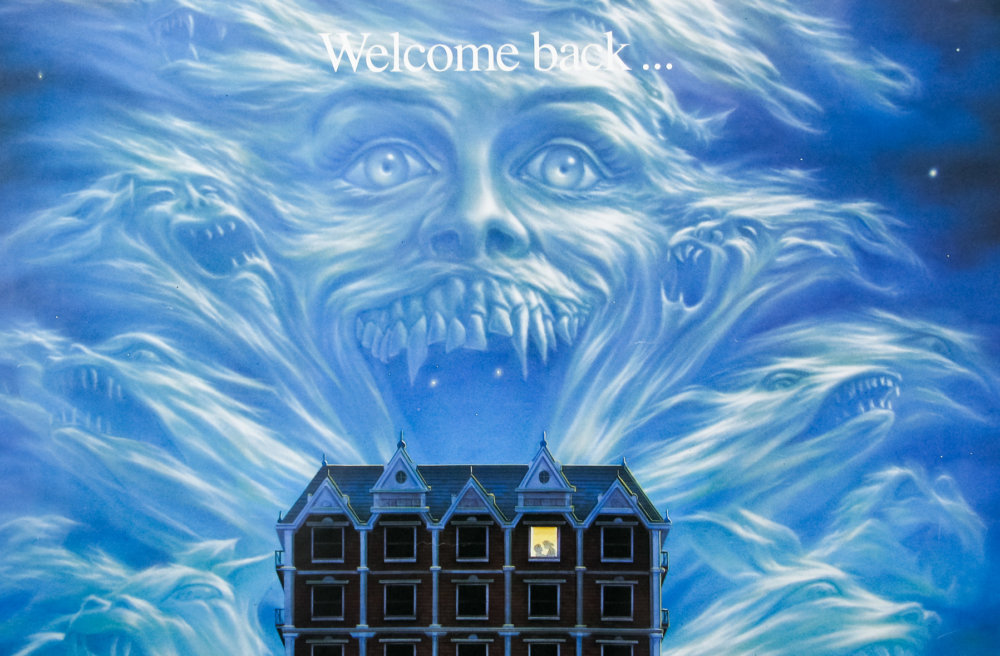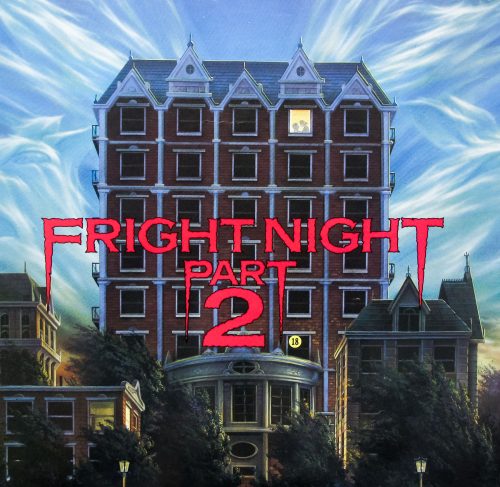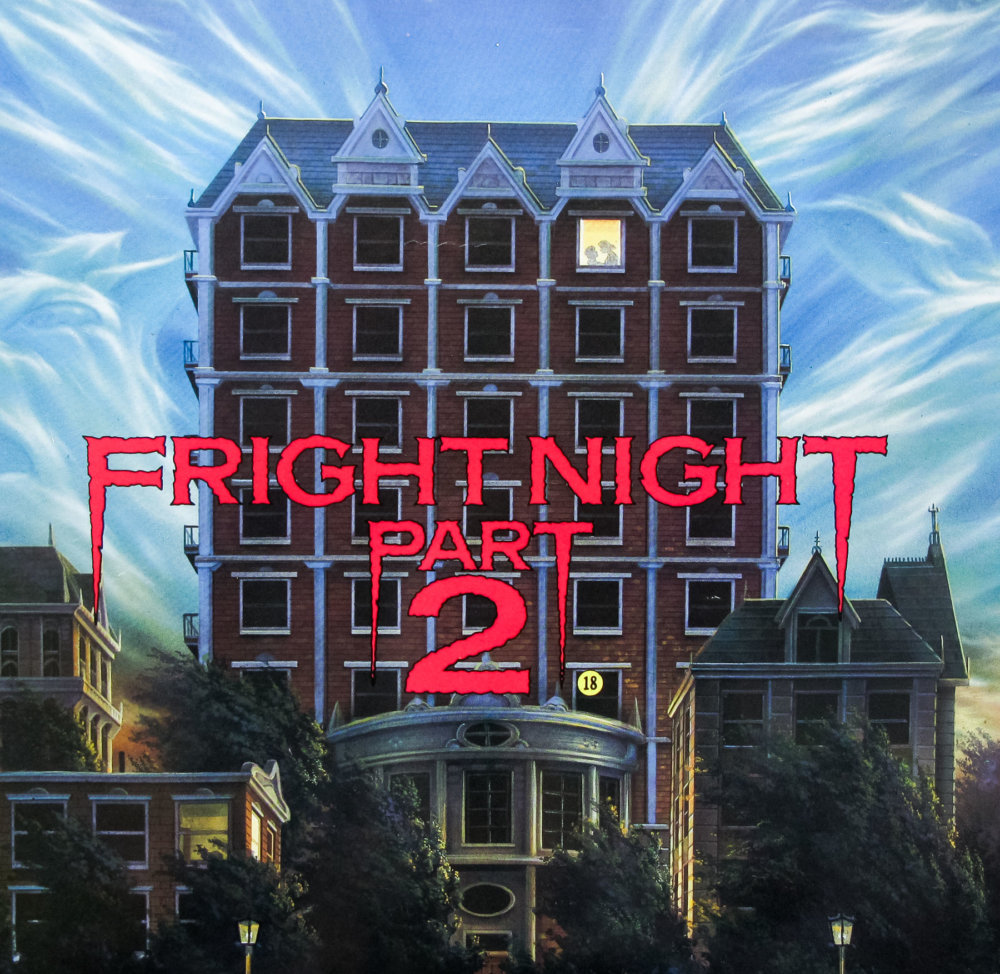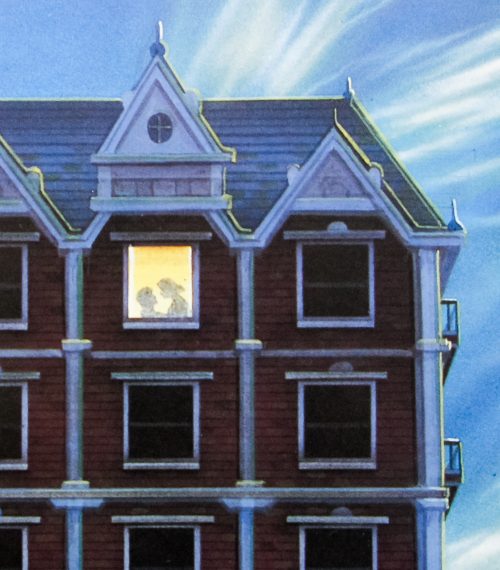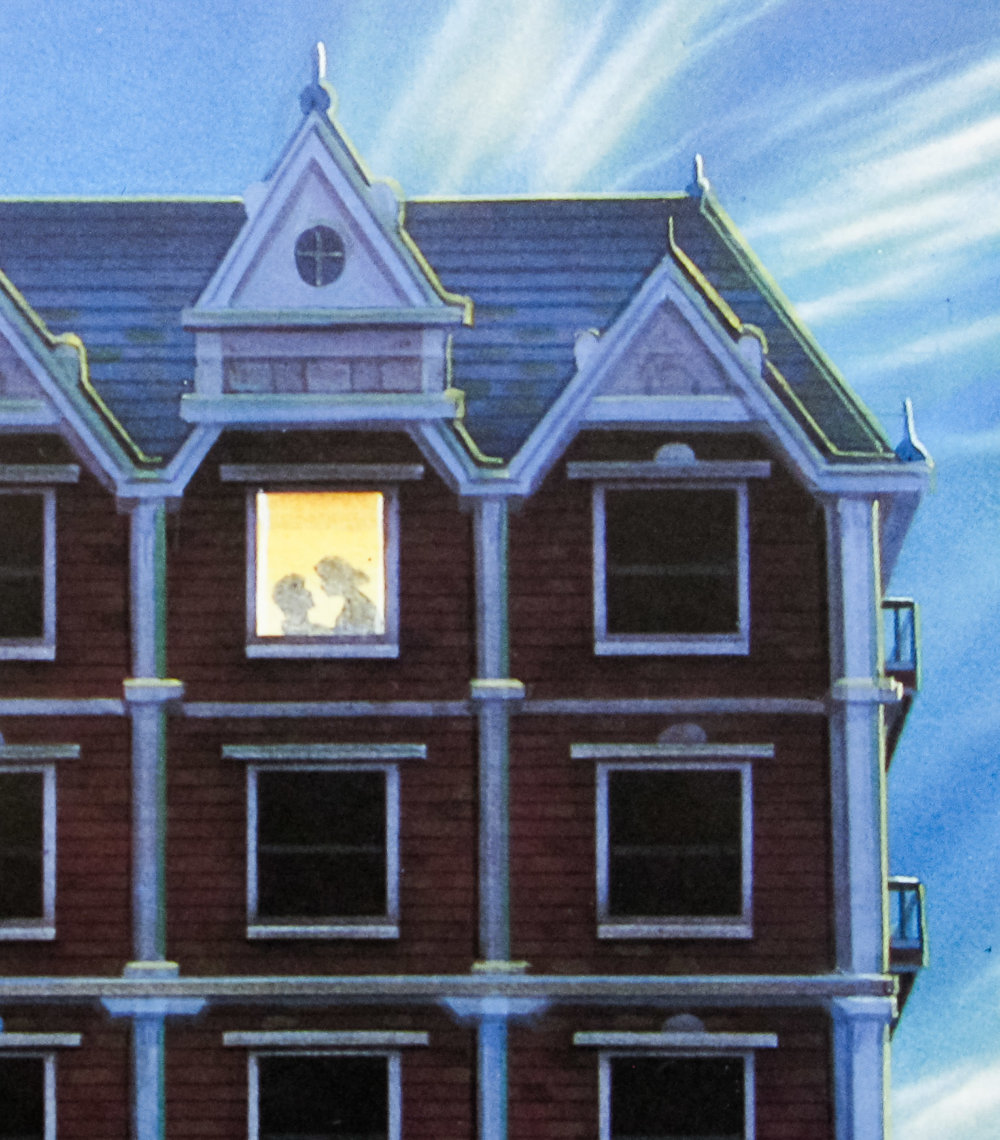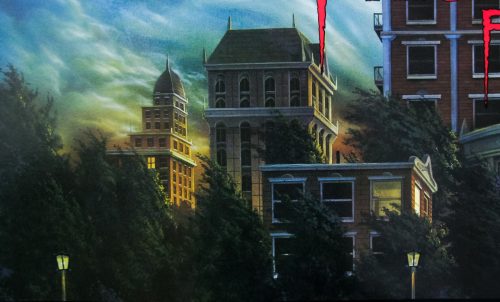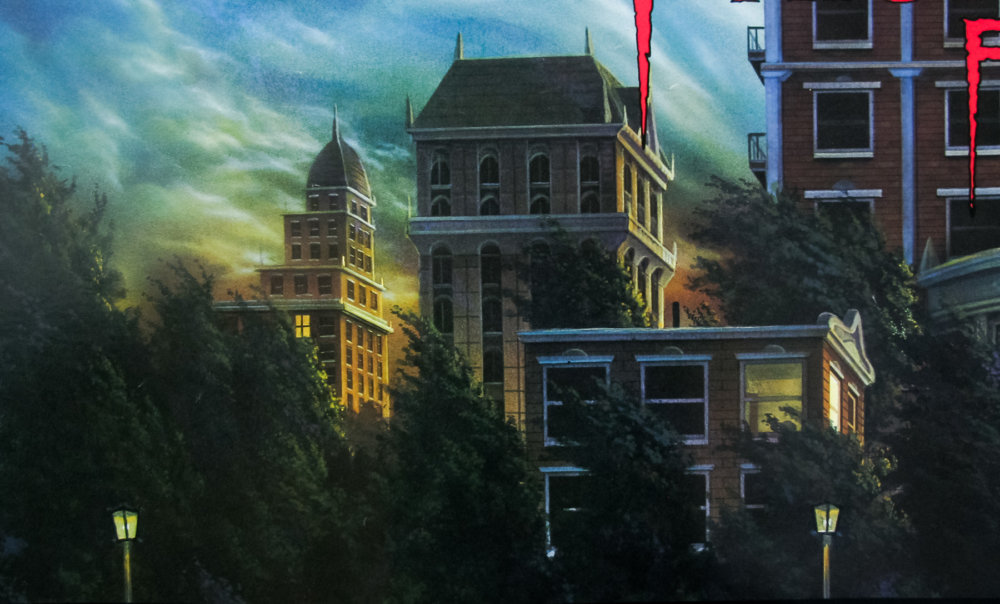 Title
AKA

Vampire... vous avez dit vampire? II [Vampire ... you said Vampire?] (France)
Year of Film
Director
Starring
Origin of Film
Type of Poster
Style of Poster

--
Origin of Poster
Year of Poster
Designer
Artist
Size (inches)

30" x 39 15/16"
SS or DS

SS
NSS #

--
Tagline

Welcome back... | More than a sequel it's a scream.
As with the film itself, the poster for the second Fright Night film is definitely a case of 'if it's not broken, why fix it?'. The artwork of the vampiric face is practically identical to the one that was used for the global marketing campaign for the original; the Japanese poster can be seen here. Note the slight difference in the eyes, which leads me to believe it may have been redrawn the second time around. The key difference for this version is the location and the suburban house of the first film has been replaced by the multi-storey town house of the second.
Set three years after the original, Charlie Brewster (William Ragsdale) has undergone psychiatric therapy and now believes that Jerry Dandridge (Chris Sarandon) was actually a serial killer who had disguised himself as a vampire, and is trying to get on with his life with new girlfriend Alex (Traci Lind). Peter Vincent (Roddy McDowall) has returned to being a burnt out vampire hunter on his Fright Night TV show, but one night a mysterious group of people move into his building lead by the alluring Regine (Julie Carmen). It's not long before Charlie and Peter discover that she is Jerry's vampire sister who plans to exact her revenge for his death and sentence Charlie to eternal damnation.
I've struggled to find out who was responsible for both the original and this sequel artwork so please get in touch if you have an idea.
The original trailer is on YouTube.