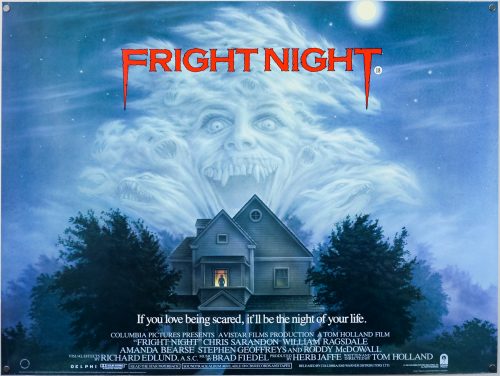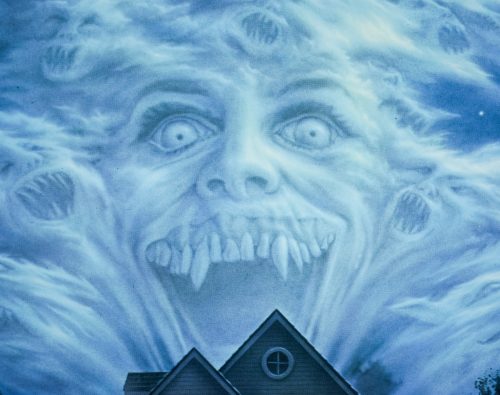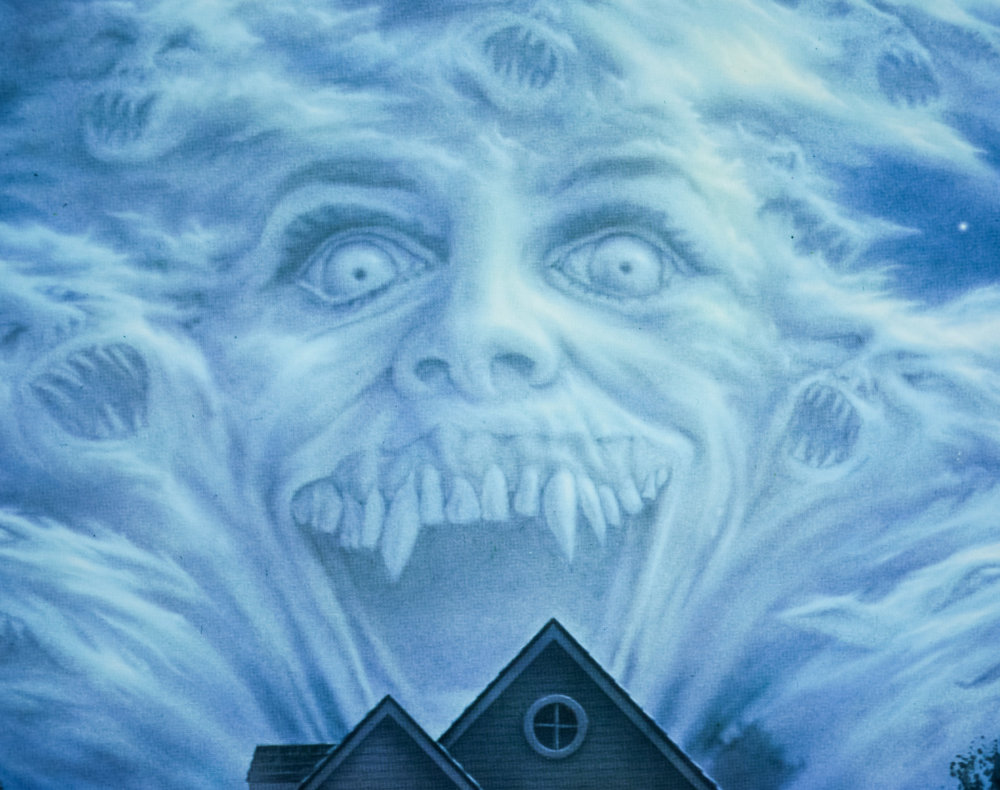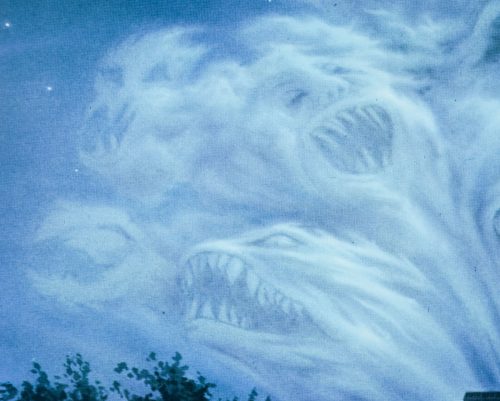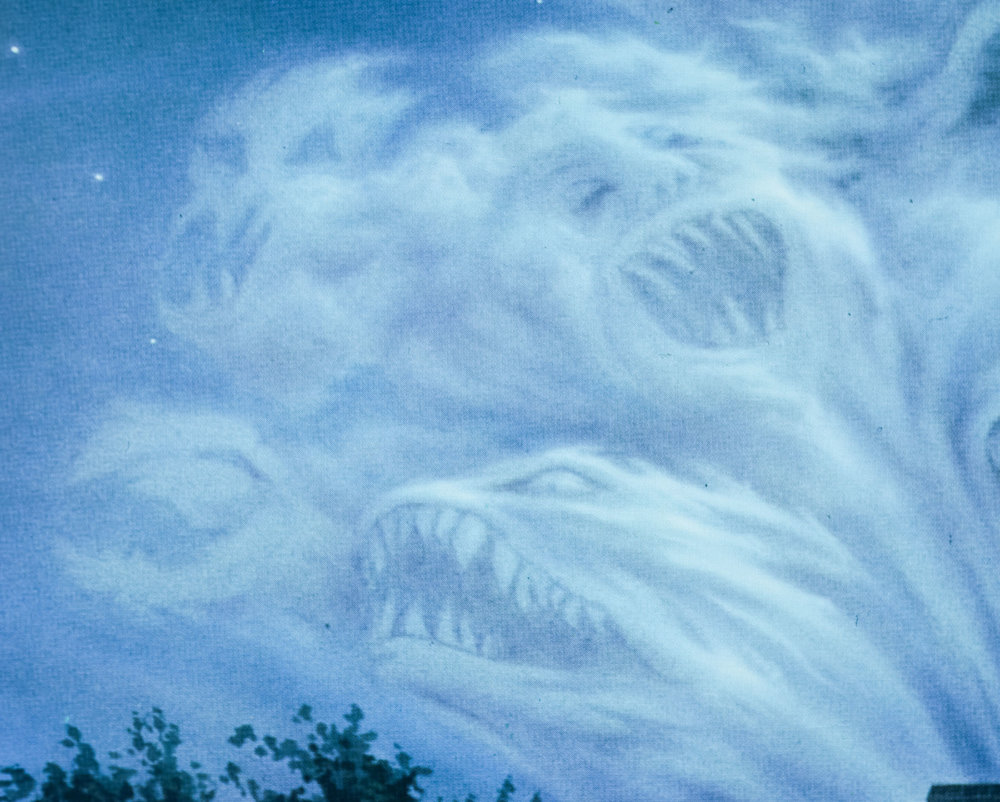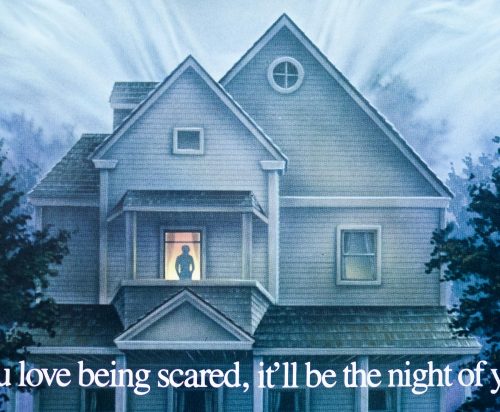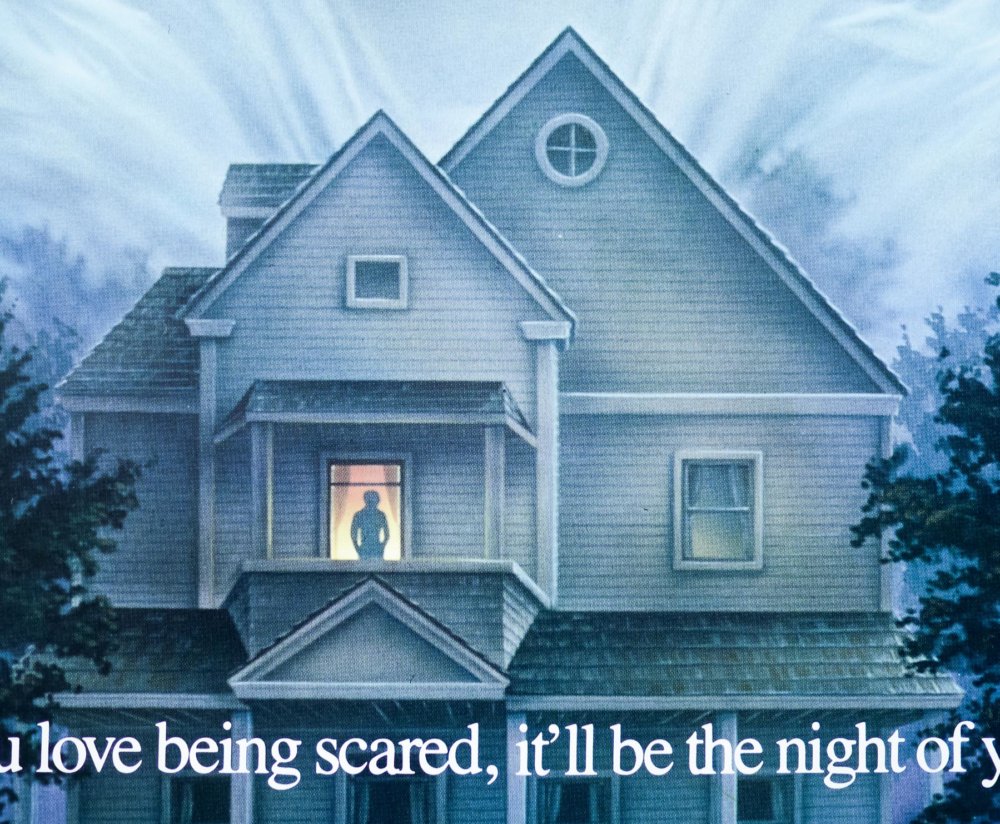 Title
AKA

Ammazzavampiri (Italy)
Year of Film
Director
Starring
Origin of Film
Genre(s) of Film
Type of Poster
Style of Poster

--
Origin of Poster
Year of Poster
Designer
Artist
Size (inches)

30 1/16" x 39 15/16"
SS or DS

SS
Tagline

If you love being scared, it'll be the night of your life.
Iconic horror artwork on this British quad for the release of the superior original Fright Night, an excellent vampire flick directed by Tom Holland. Charlie Brewster (William Ragsdale) is an average high school kid who's a fan of gothic horrors and often stays up late to watch Fright Night, a horror film TV series hosted by ageing actor Peter Vincent (Roddy McDowall), known for playing vampire hunters in the past. One day the mysterious, suave Jerry Dandrige (Chris Sarandon) moves in next door and before long Charlie sees him attacking and biting the neck of a woman leading him to suspect that Jerry is a creature of the night.
After everyone, including the local police, his girlfriend Amy and his best friend 'Evil' Ed doubt Charlie's claims, he visits the TV studio and tries to convince Peter Vincent to help him uncover the truth about Jerry. Although initially dismissing Charlie as a deluded fan, the financially struggling Vincent eventually agrees to help once Amy, worrying about her boyfriend's sanity, hires him to look into his claims. Soon the pair are engaged in a game of cat and mouse with Jerry who first goes after Ed, biting and converting him into a vampire. When Jerry turns his attentions to Amy, Charlie and Vincent must try to outwit him before it's too late.
An effective, fun horror film with solid special effects, a creepy atmosphere and memorable characters, Fright Night was a box office and critical hit at the time of release, despite its modest production budget. A middling sequel followed three years later which saw Charlie and Peter Vincent facing off against Jerry's sister and friends. The poster for the sequel used a very similar design to this one. After wondering for years who was responsible for the artwork on the original poster I was contacted by a fellow poster fan in relation to the Japanese poster (which uses the same art) and was given the name of Peter Mueller as the artist behind the one sheet, done for the design firm B.D. Fox Independent. The quad is a slightly zoomed in reproduction of the same art. I've credited it to Mueller but if anyone knows anything different please get in touch.