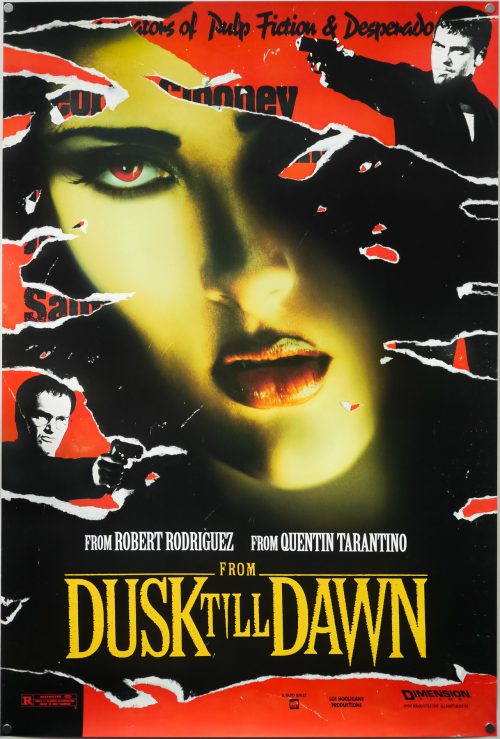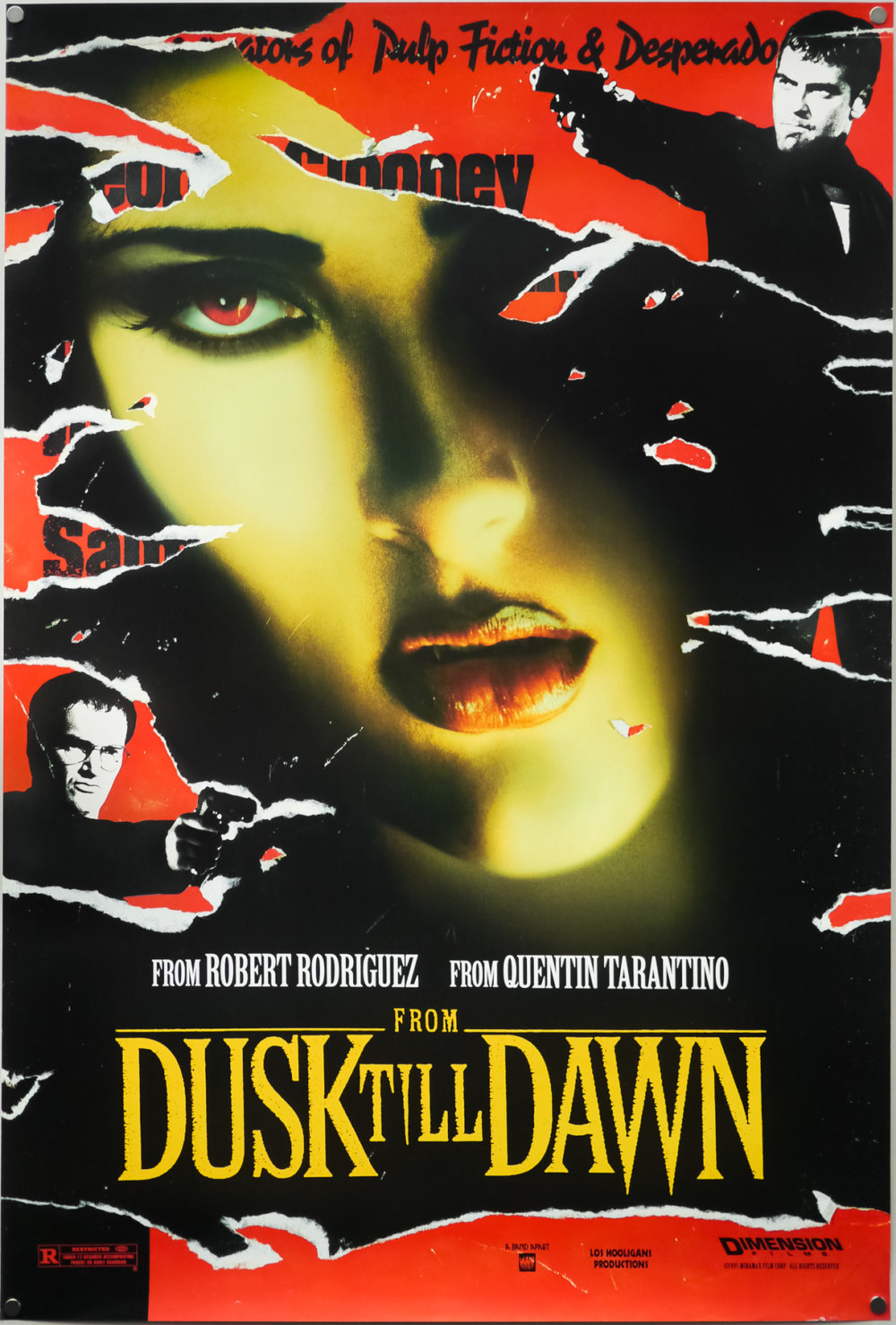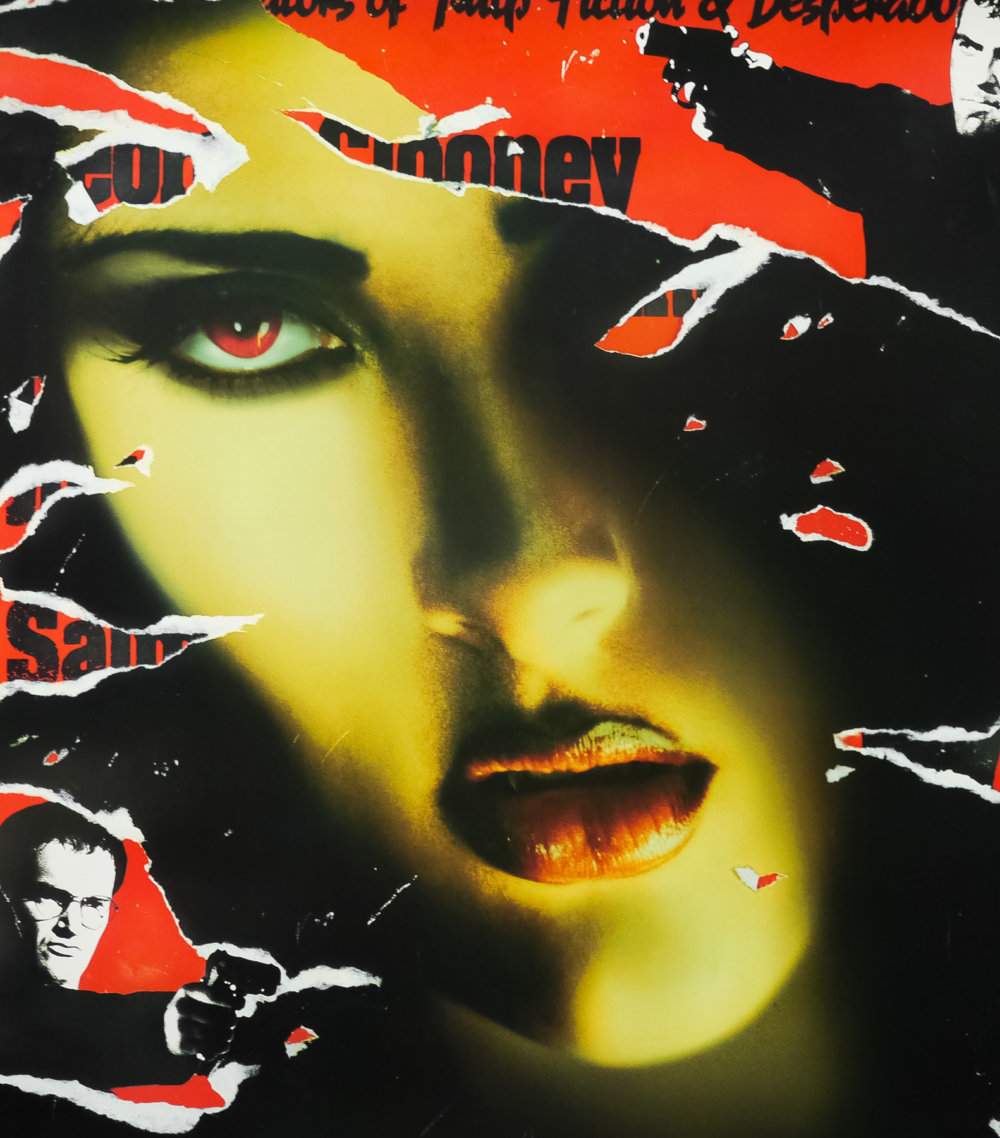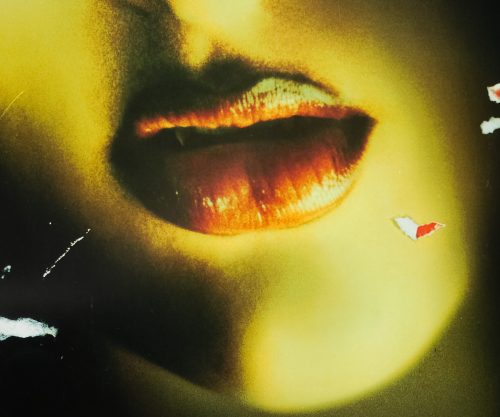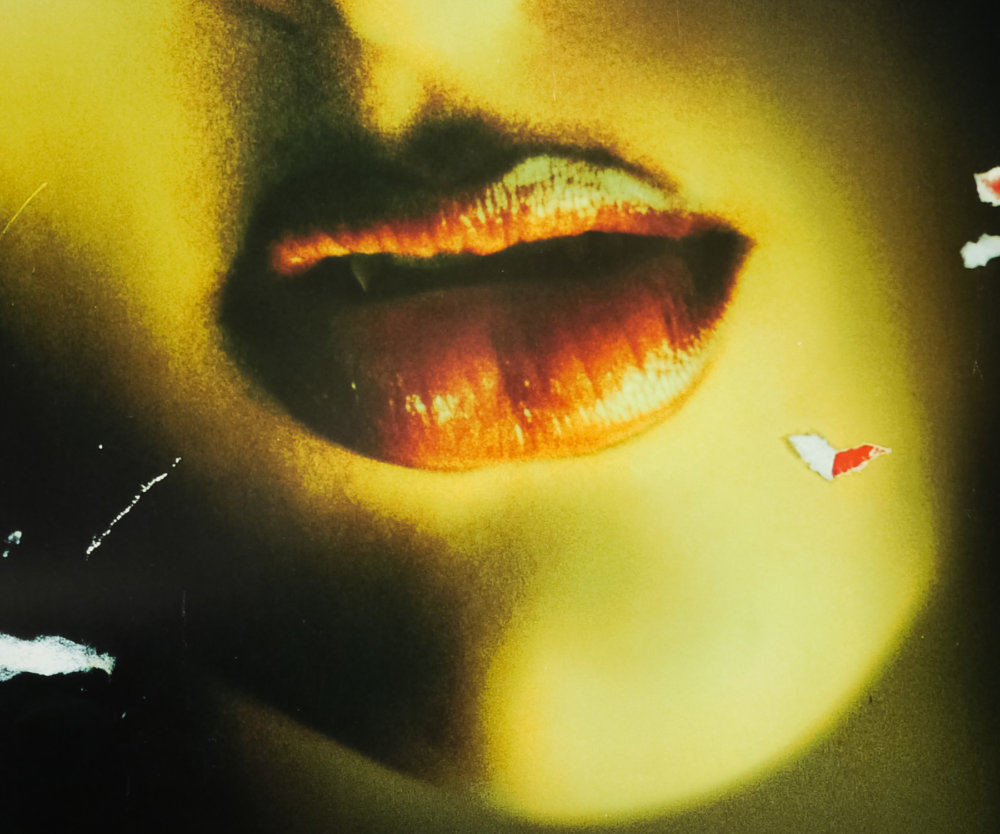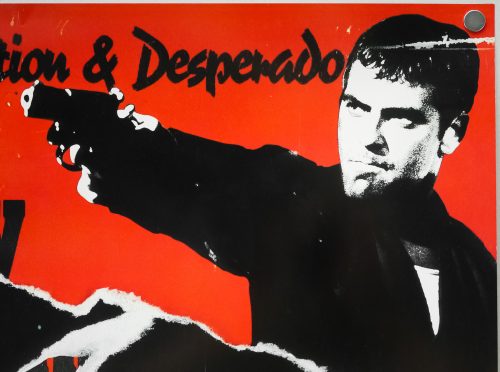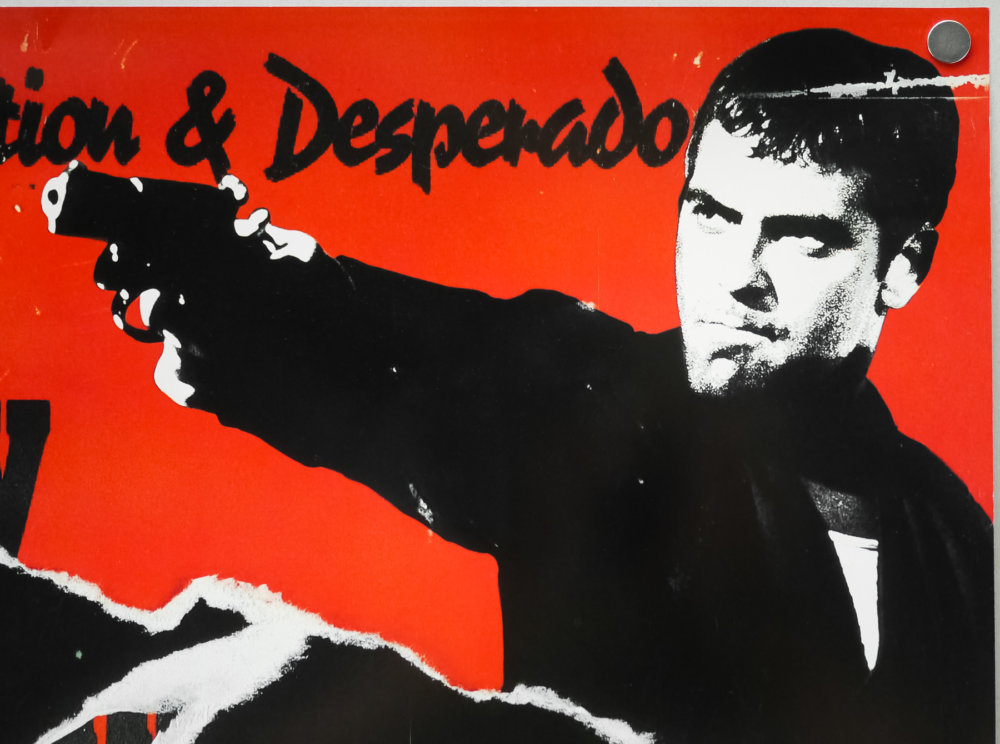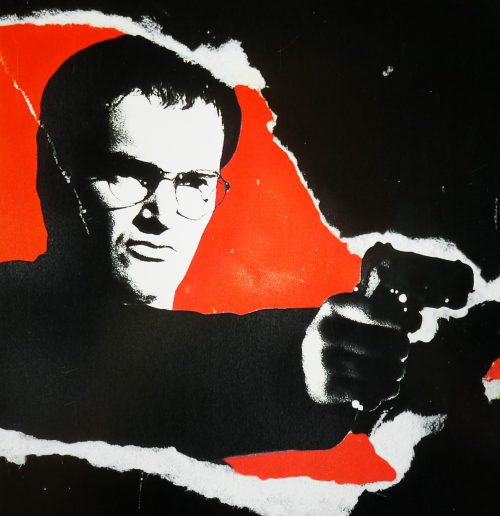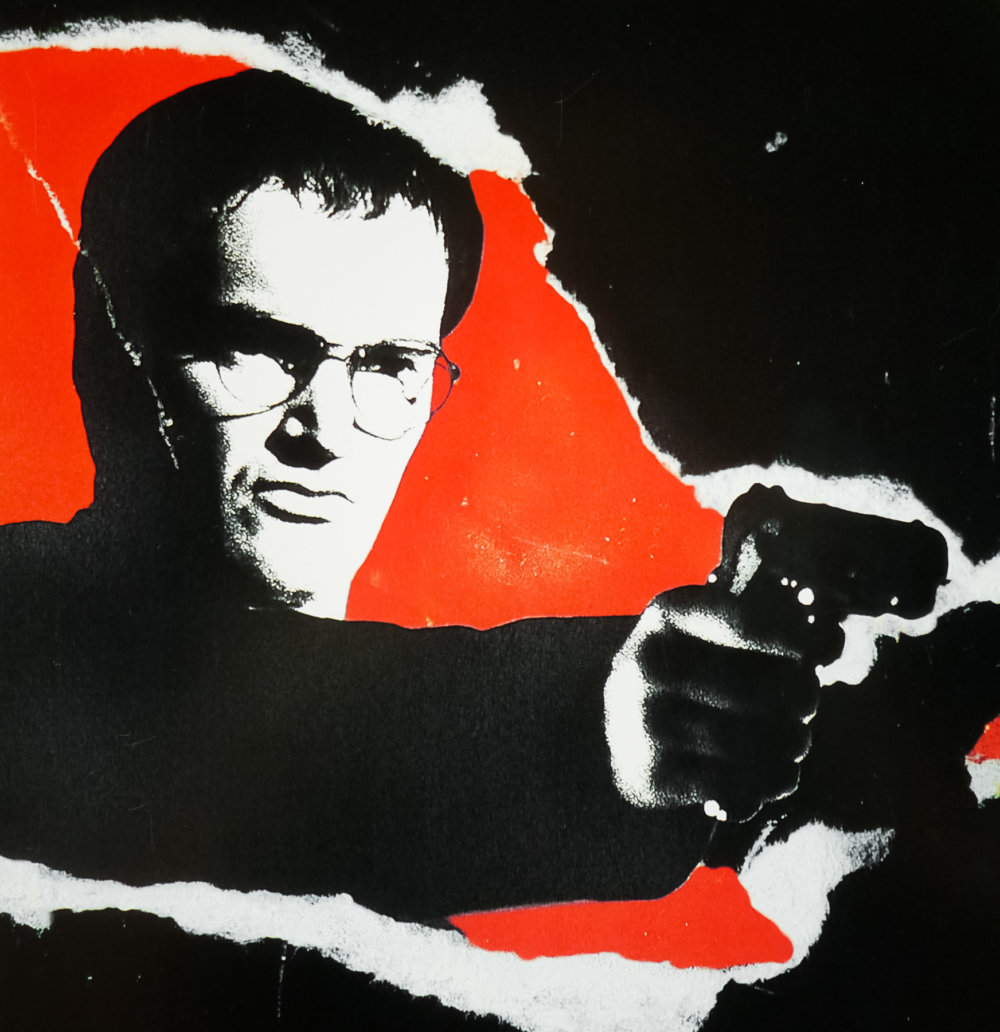 Title
AKA

--
Year of Film
Director
Starring
Origin of Film
Type of Poster
Style of Poster

Advance
Origin of Poster
Year of Poster
Designer
Artist
Size (inches)

27" x 40"
SS or DS

SS
Tagline

--
This is the advance one sheet for the US release of director Robert Rodriguez's From Dusk Till Dawn, which has a screenplay that was written by his friend Quentin Tarantino based on a story idea by Robert Kurtzman. Tarantino also stars alongside George Clooney in arguably his breakout film role following international adulation for his role in the TV series ER. The pair play the criminal Gecko brothers who have just robbed a bank and taken a female teller hostage when we meet them at the beginning of the film. It quickly becomes clear that Seth (Clooney) is the leader and brains behind the heist and Richie (Tarantino) is something of a violent psychopath. After holing up in a cheap motel, the pair encounter Jacob Fuller (Harvey Keitel), a pastor experiencing a crisis of faith, who is traveling with his son Scott (Ernest Liu) and daughter (Juliette Lewis).
The Gecko brothers kidnap the family and force Jacob to drive their RV towards and over the Mexican border, promising that they will be released unharmed if they make it there without getting caught by the police or border officers. After making it over the border safely, the gang stop at a sleazy roadside bar called the Titty Twister, which the Geckos are told to use as a base until their Mexican contact arrives in the morning. What they and other patrons don't realise is that the bar is actually a haven for vampires and when a fight breaks out that causes Richie to bleed it triggers the transformation of the bar's workers into blood-suckers and total bedlam ensues. Seth, Jacob and the others must battle to survive until dawn. The film has a lot of energy and features plenty of over the top violence and gore. It's very obvious how much fun Rodriguez and the actors were having on set.
This one sheet features the face of Salma Hayek who plays the sultry stripper Santanico Pandemonium, the vampire that starts the orgy of violence inside the Titty Twister. The final US one sheet is quite different and features Clooney front and centre. I have personally handled a fake copy of this poster and it was quite obviously a bootleg, being both undersized (26.5″ x 39″) and blurred upon closer inspection of the fine details like the company logos at the bottom. Buyer beware!