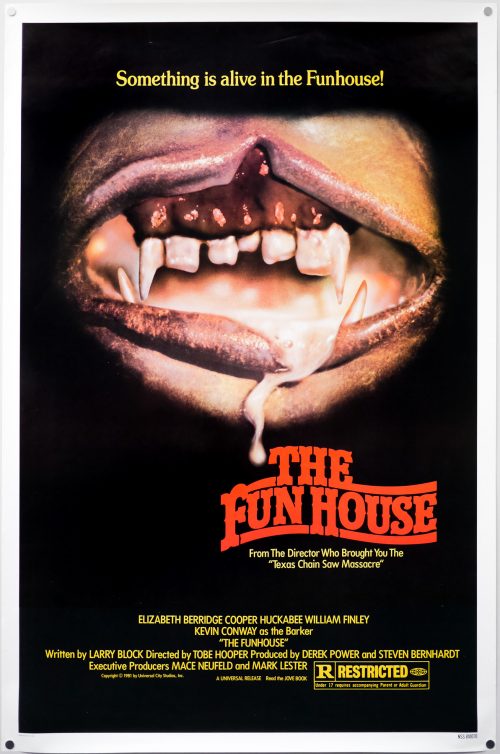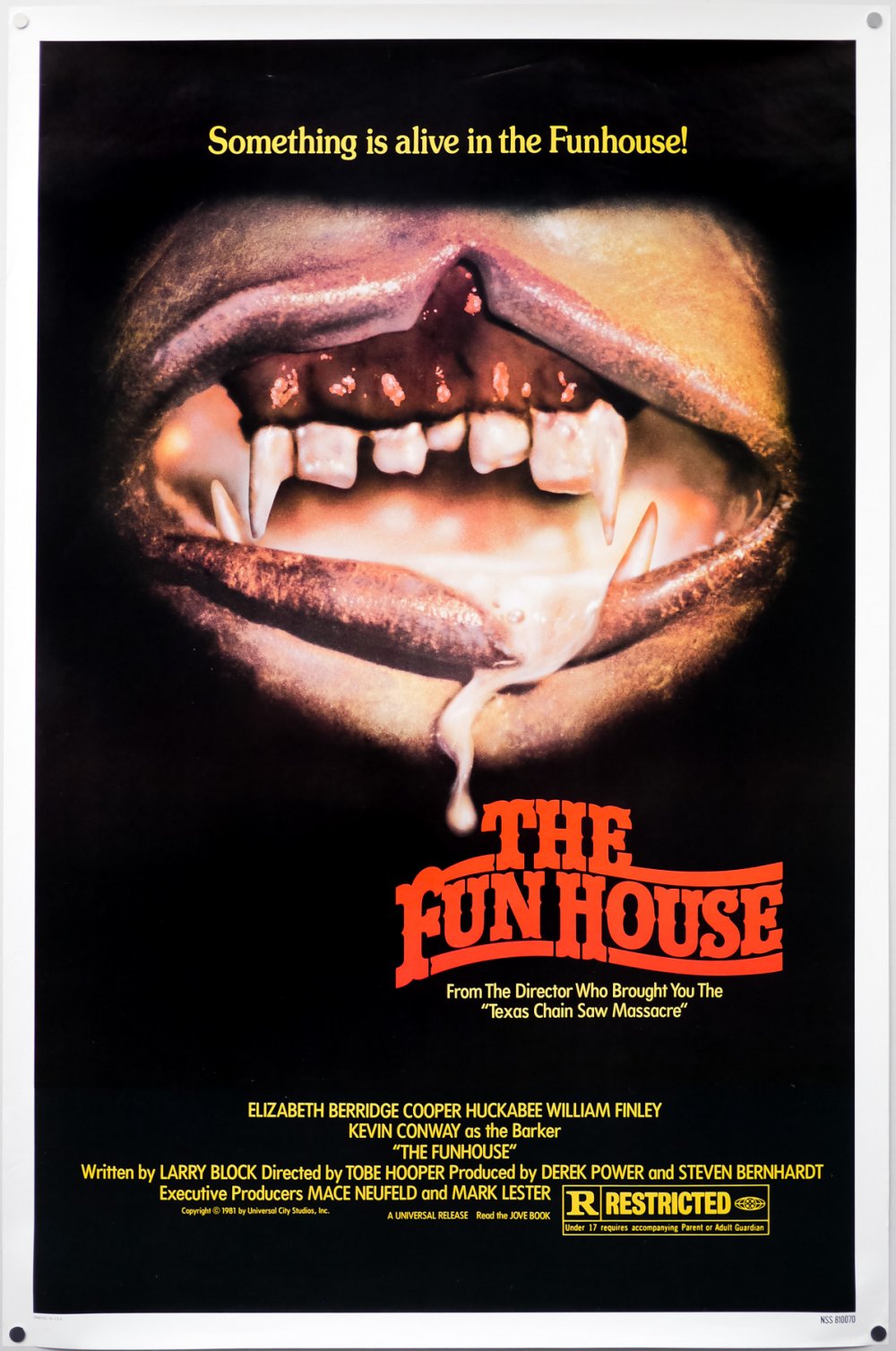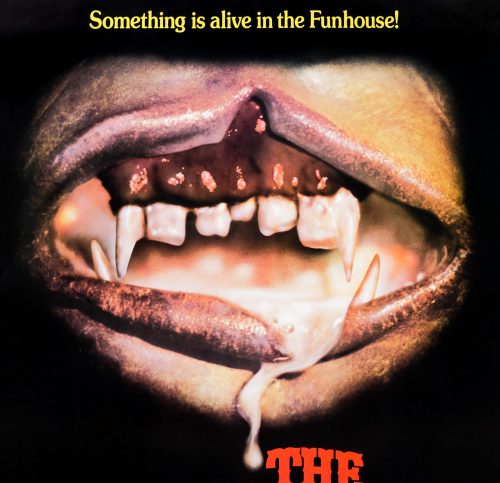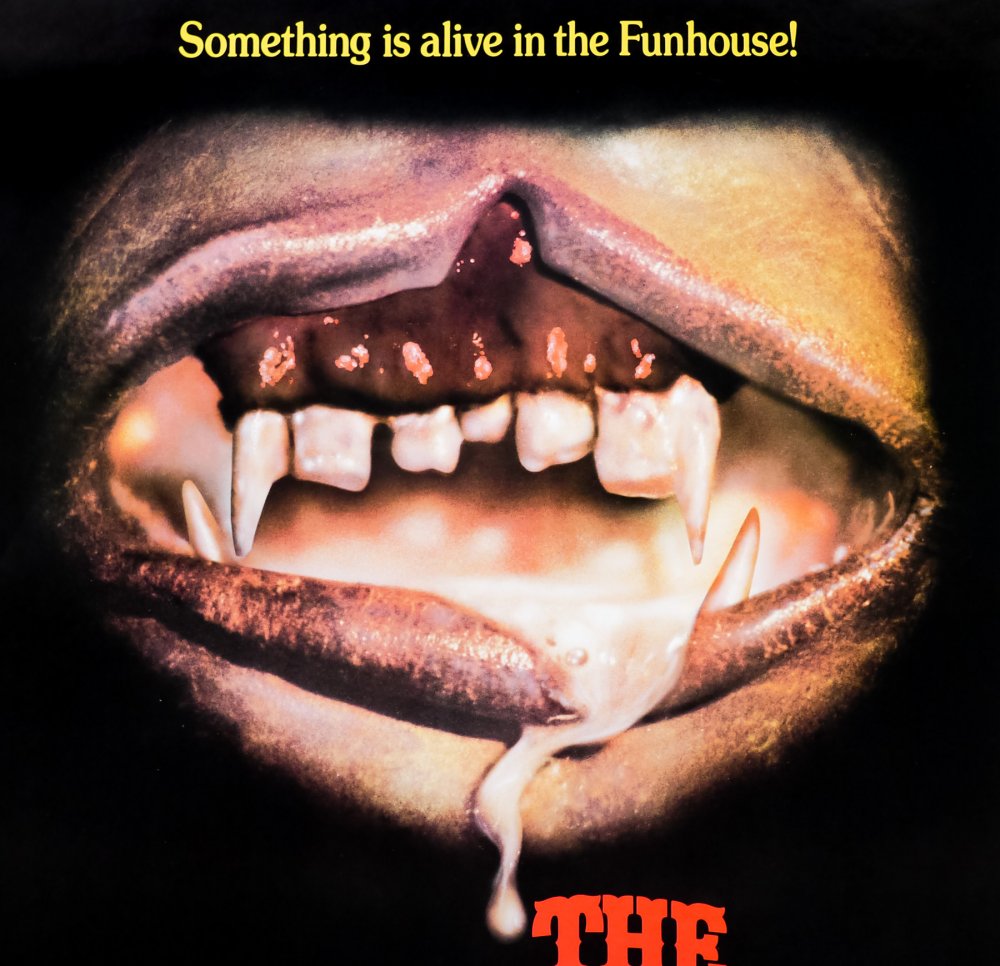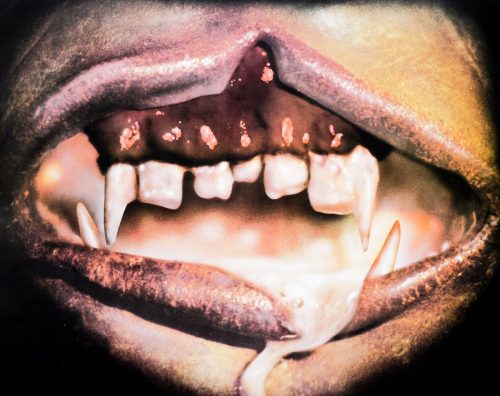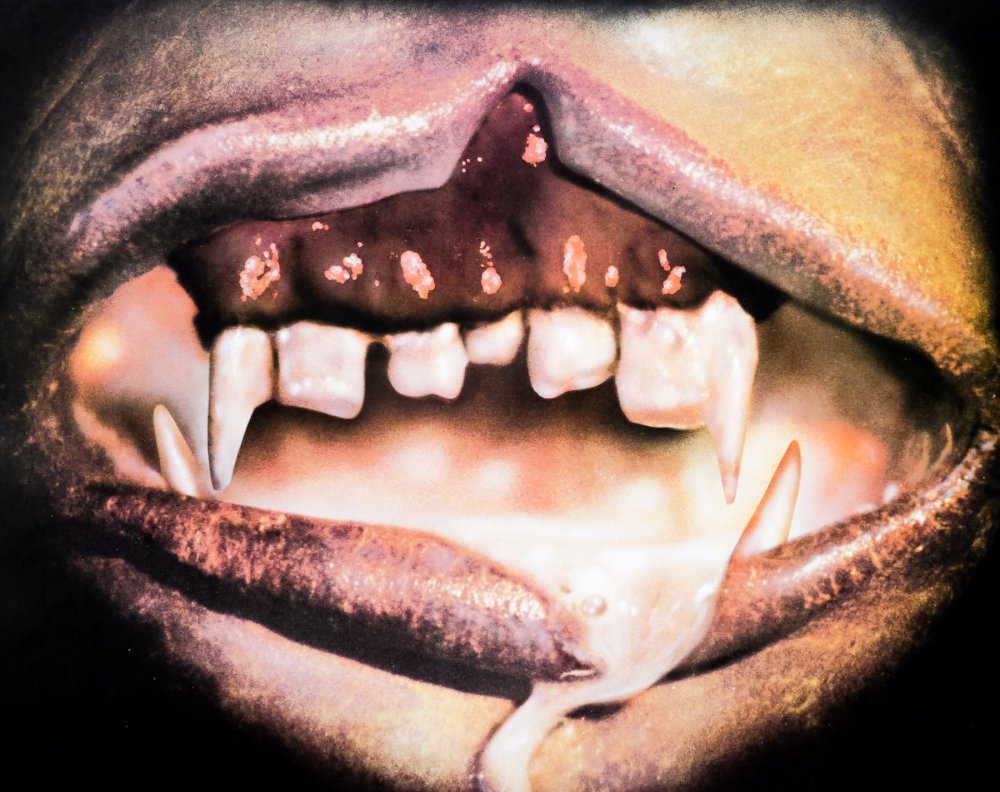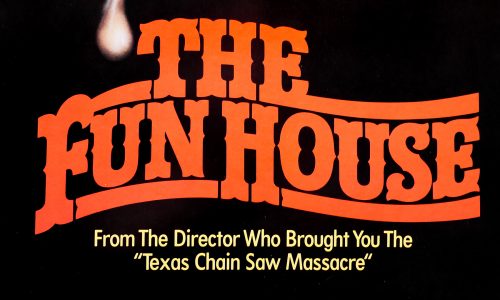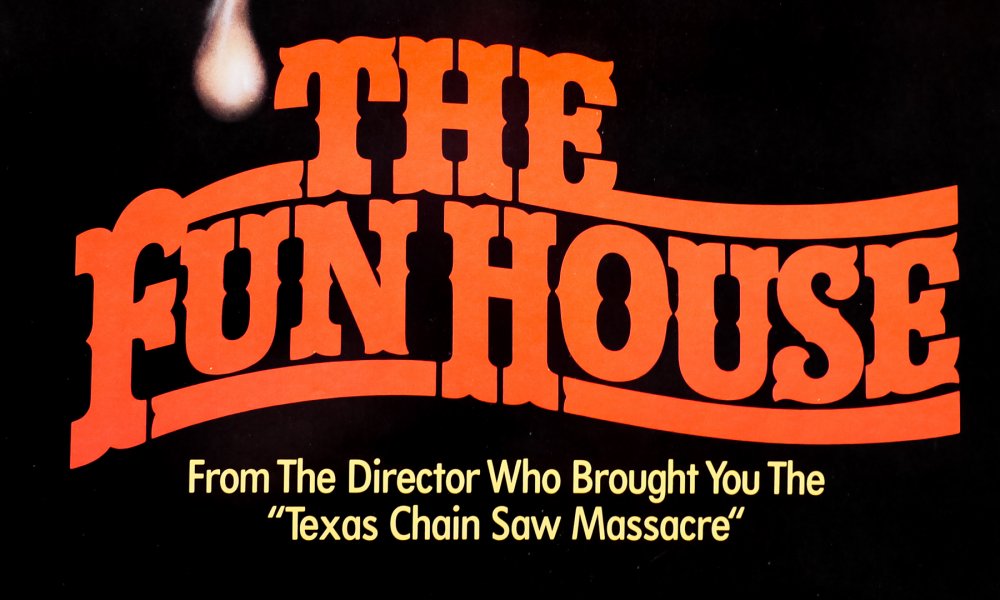 Title
AKA

Il Tunnel dell'Orrore [The Tunnel of Horror] (Italy)
Year of Film
Director
Starring
Origin of Film
Genre(s) of Film
Type of Poster
Style of Poster

--
Origin of Poster
Year of Poster
Designer
Artist
Size (inches)

27 2/16" x 41"
SS or DS

SS
NSS #

810070
Tagline

Something is alive in the Funhouse!
A creepy slice of horror from Tobe Hooper, the man responsible for the classic Texas Chainsaw Massacre (as noted on this poster), The Funhouse features a menacing atmosphere helped by great production design, solid performances from a number of character actors and a genuinely ghoulish killer. The story sees a quartet of teenage friends; Amy (Elizabeth Berridge), her boyfriend Buzz (Cooper Huckabee), her best friend Liz (Largo Woodruff) and Liz's boyfriend Richie (Miles Chapin), visit a traveling carnival where they smoke marijuana, sneak into an over-21 strip show and interact with the carnies who run the shows. Richie dares the group to spend the night in the The Funhouse, an indoor ride on rails (often called a ghost train in the UK), and the girls reluctantly agree to hide until the park clears of people.
After sneaking into the depths of the ride the group inadvertently witness the mute, mask-wearing ride operator murder Madame Zena (Sylvia Miles), the fortune teller who also moonlights as a prostitute. When the ride's barker Conrad (Kevin Conway) discovers what has happened it is revealed that he is the father of the murderous ride operator, actually called Gunther, and when Conrad admonishes him he knocks the mask off revealing a hideous freak underneath. Conrad realises that the crime has been witnessed by the kids and he unleashes Gunther to track them down. The rest of the film sees the teenagers trying to outwit the murderous carnies and escape The Funhouse alive. The make-up for Gunther is incredibly effective and he surely ranks up their as one of the best horror movie bad guys.
This US one sheet features the jaw of Gunther and is supposed to be something of a parody of the classic one sheet for The Rocky Horror Picture Show (the bright red lips). I'm not certain whether it's actually painted or is a photographic image, although there has definitely been some additional touch-up work if it's the latter. If anyone knows for sure please get in touch.