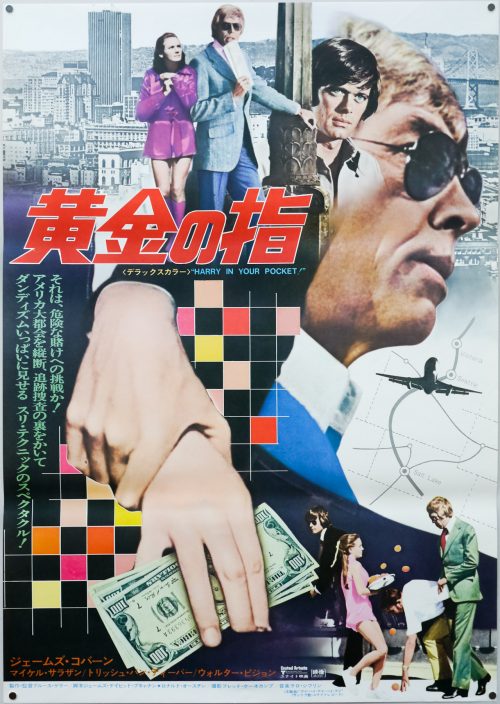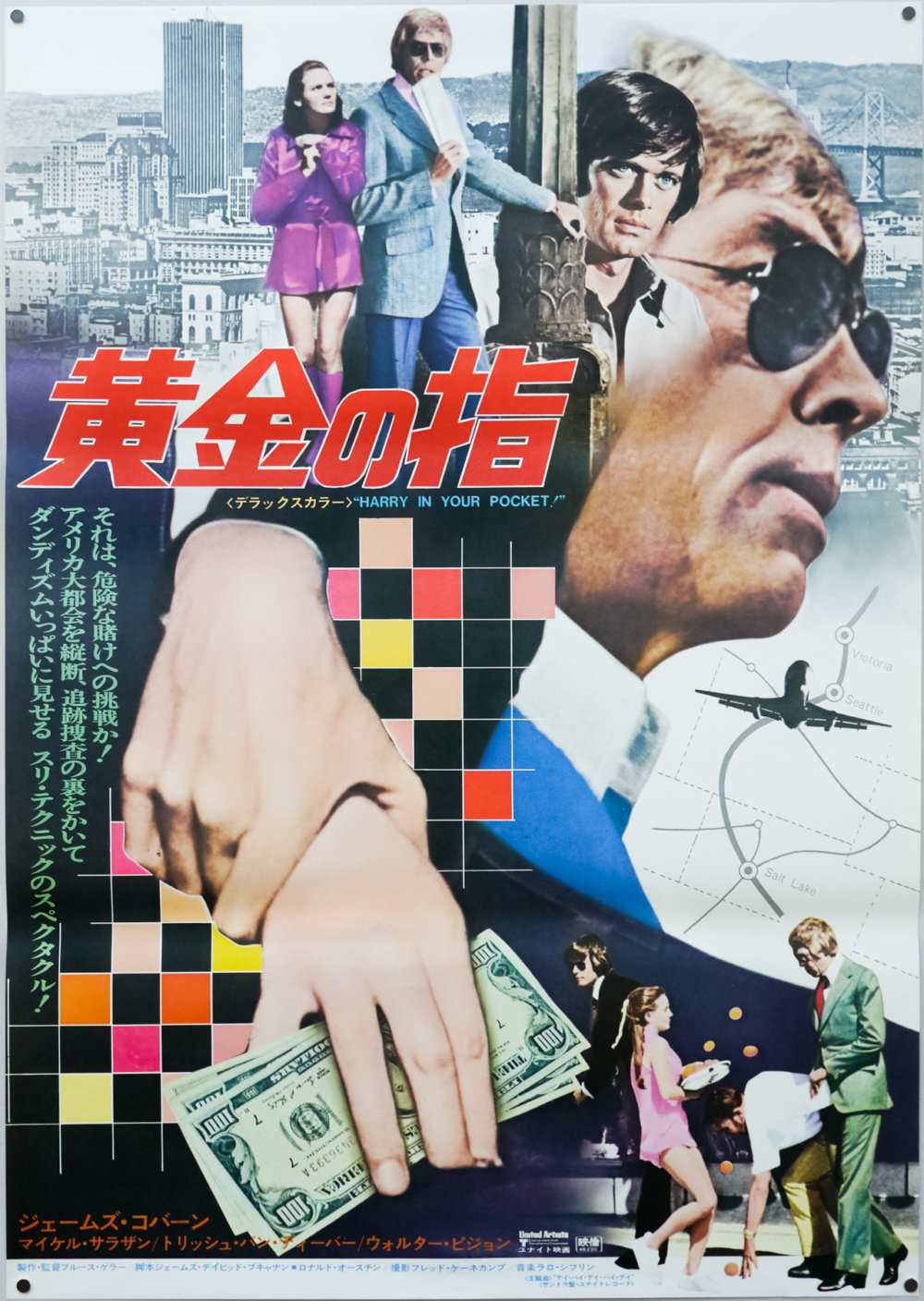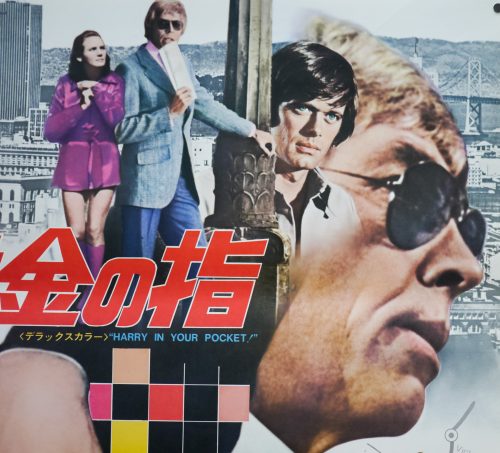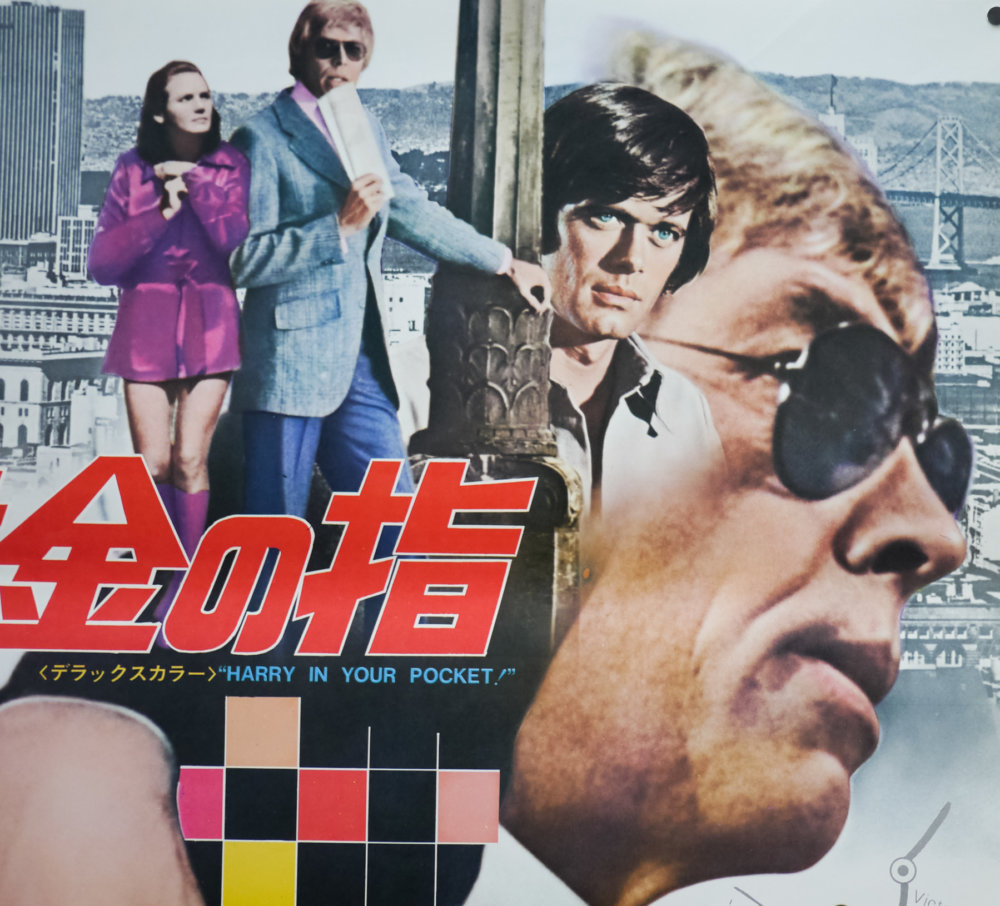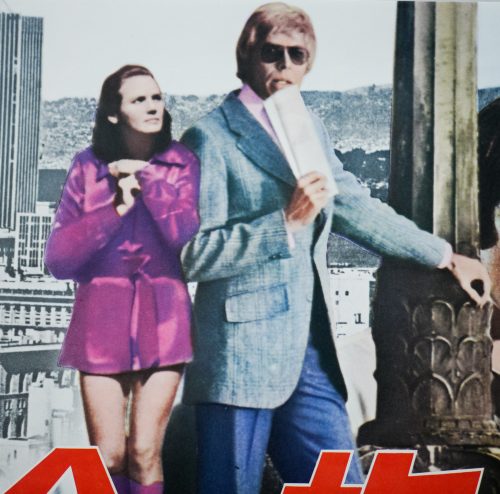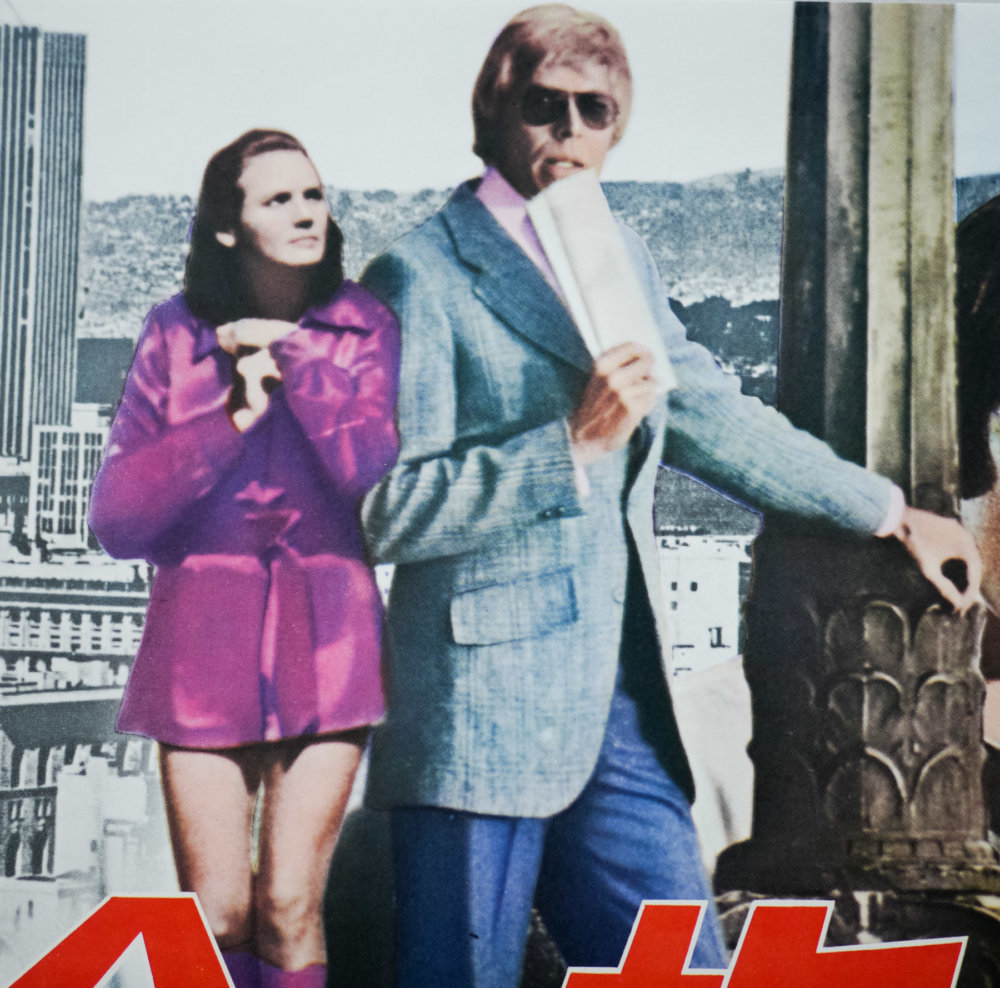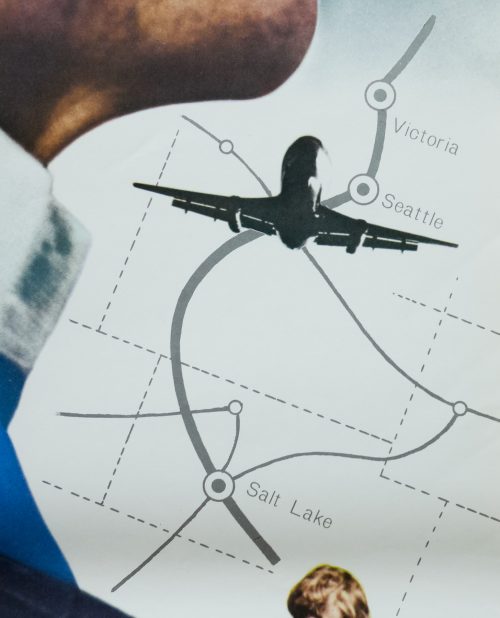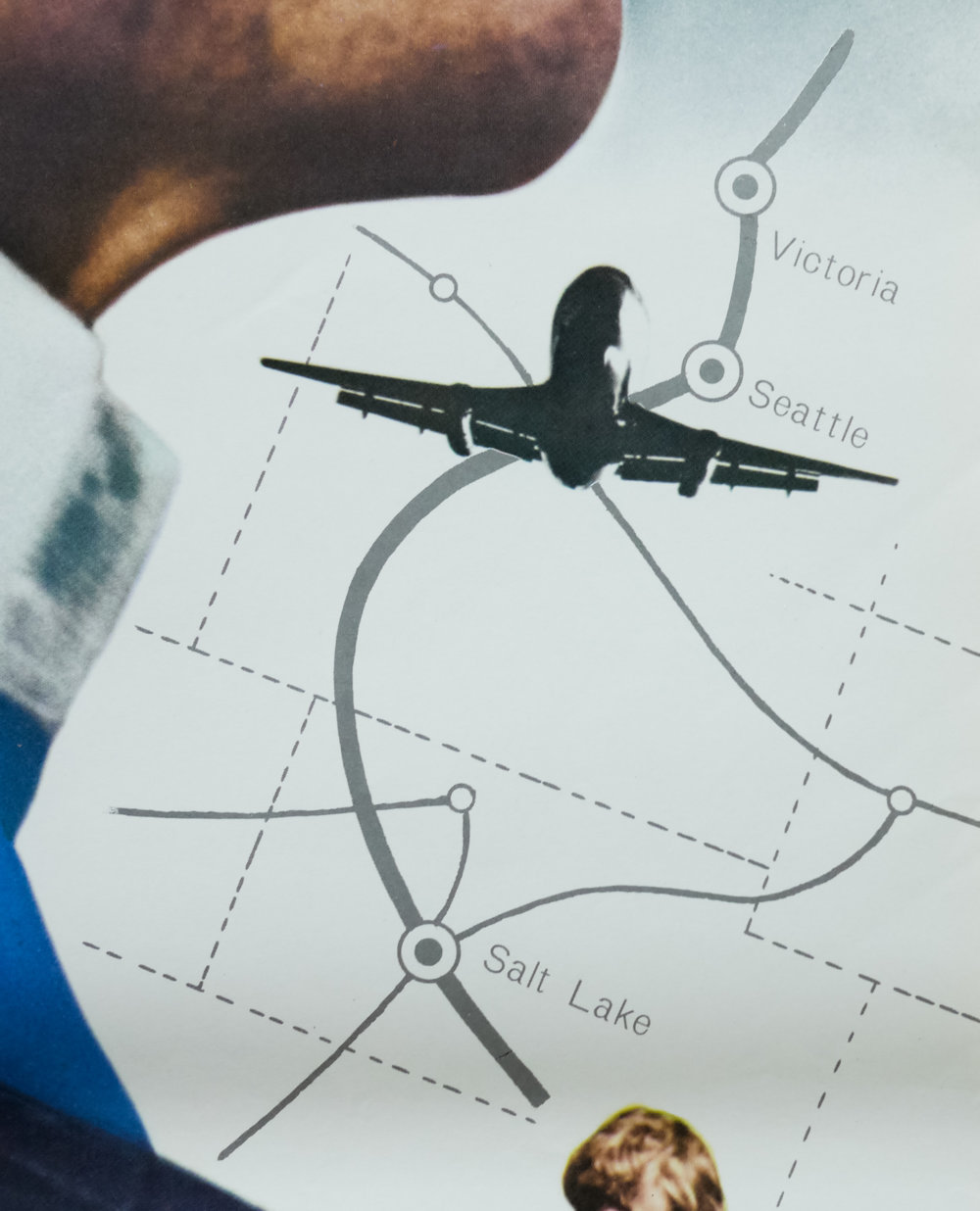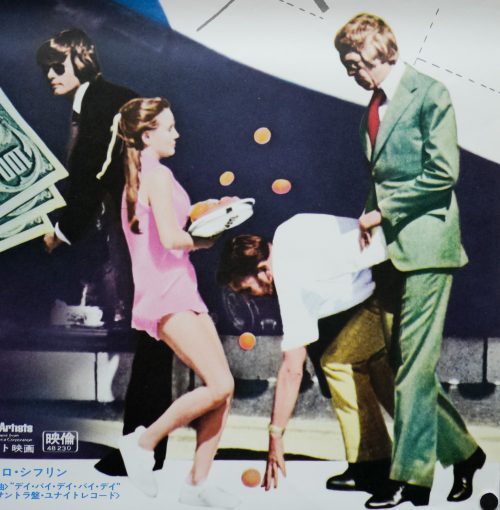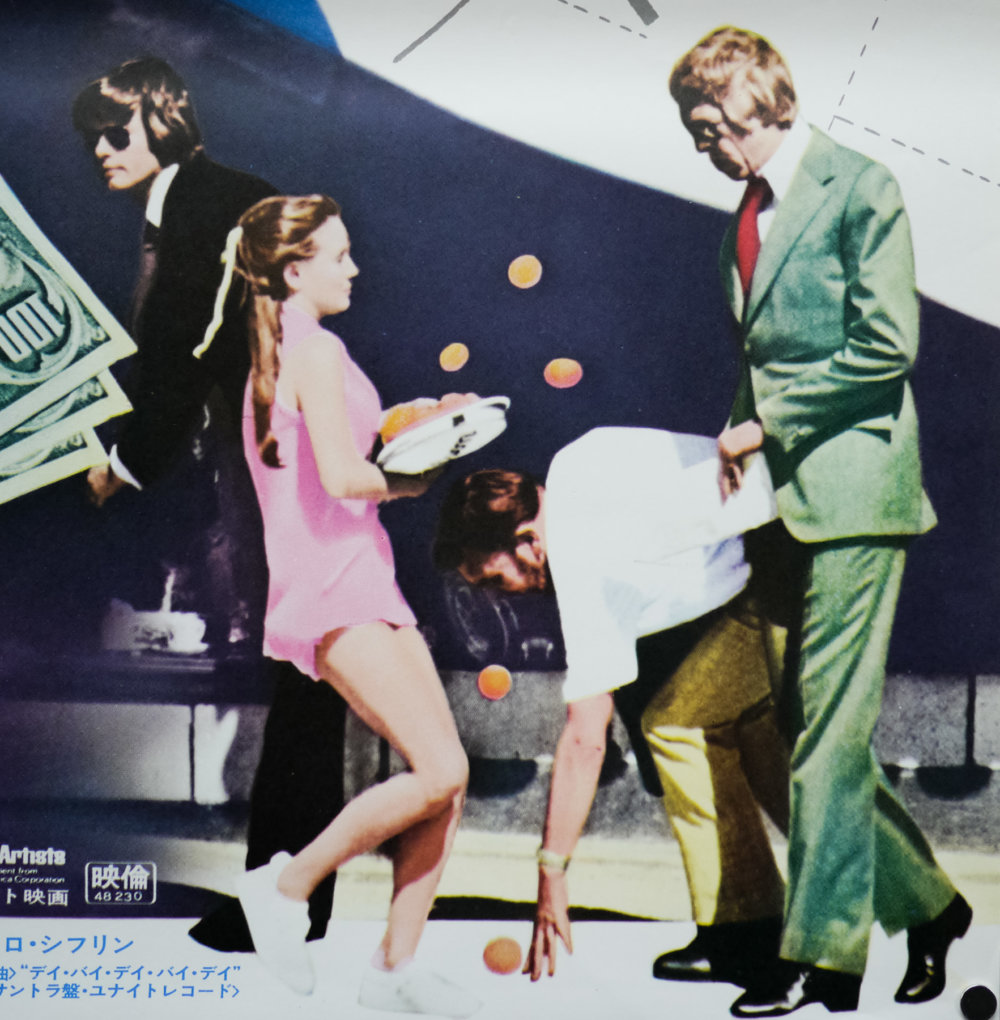 Title
AKA

--
Year of Film
Director
Starring
Origin of Film
Type of Poster
Style of Poster

--
Origin of Poster
Year of Poster
Designer
Artist
Size (inches)

20 6/16" x 28 14/16"
SS or DS

SS
Tagline

--
This is the Japanese B2 poster for the release of the 1973 crime caper Harry in Your Pocket, which marked the directorial debut of Bruce Geller. A man of many talents, Geller was at various points a screenwriter, producer, lyricist and director. He started out writing scripts for various TV shows during the 1950s and later worked as a co-producer on the successful cowboy series Rawhide. During this period he conceived of a series based around the world of espionage and developed it into what would become Mission Impossible, a TV series that Geller executive-produced (and even appeared in) to great success. The show lasted for seven seasons (though not all had Geller's involvement) and was shown around the world from 1966 to 1973.
Harry in Your Pocket was Geller's first feature film as director and The Savage Bees (1976) was his last, although technically that started life as a TV movie. Sadly he died aged 47 when his light aircraft crashed in fog near Santa Barbara, California.
The late James Coburn stars as the eponymous character, a professional pickpocket who works with an older man Casey (Walter Pidgeon) who has started to make mistakes due to excessive drug use. A younger man named Ray (Michael Sarrazin) yearns to be as good as Harry and when his girlfriend Sandy (Trish Van Devere) falls victim to the professional pair, Ray decides to track them down and persuade them to take him under their wing. Harry and Casey eventually agree to let the pair work with them as the 'stalls', which means their task is create as much of a distraction as possible so that Harry and Casey can get close to their marks and make 'the dip'. However, when it becomes clear that Harry has an interest in Sandy, and Ray tires of being only a minor member of the team, the group's allegiances are tested, putting them all in danger from the law.