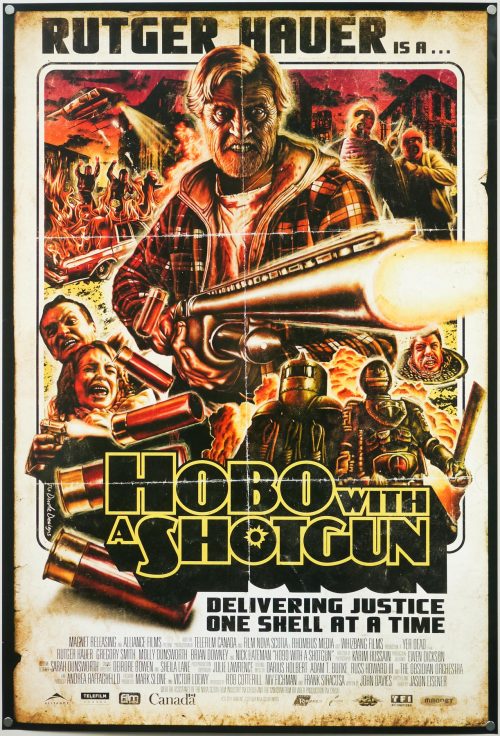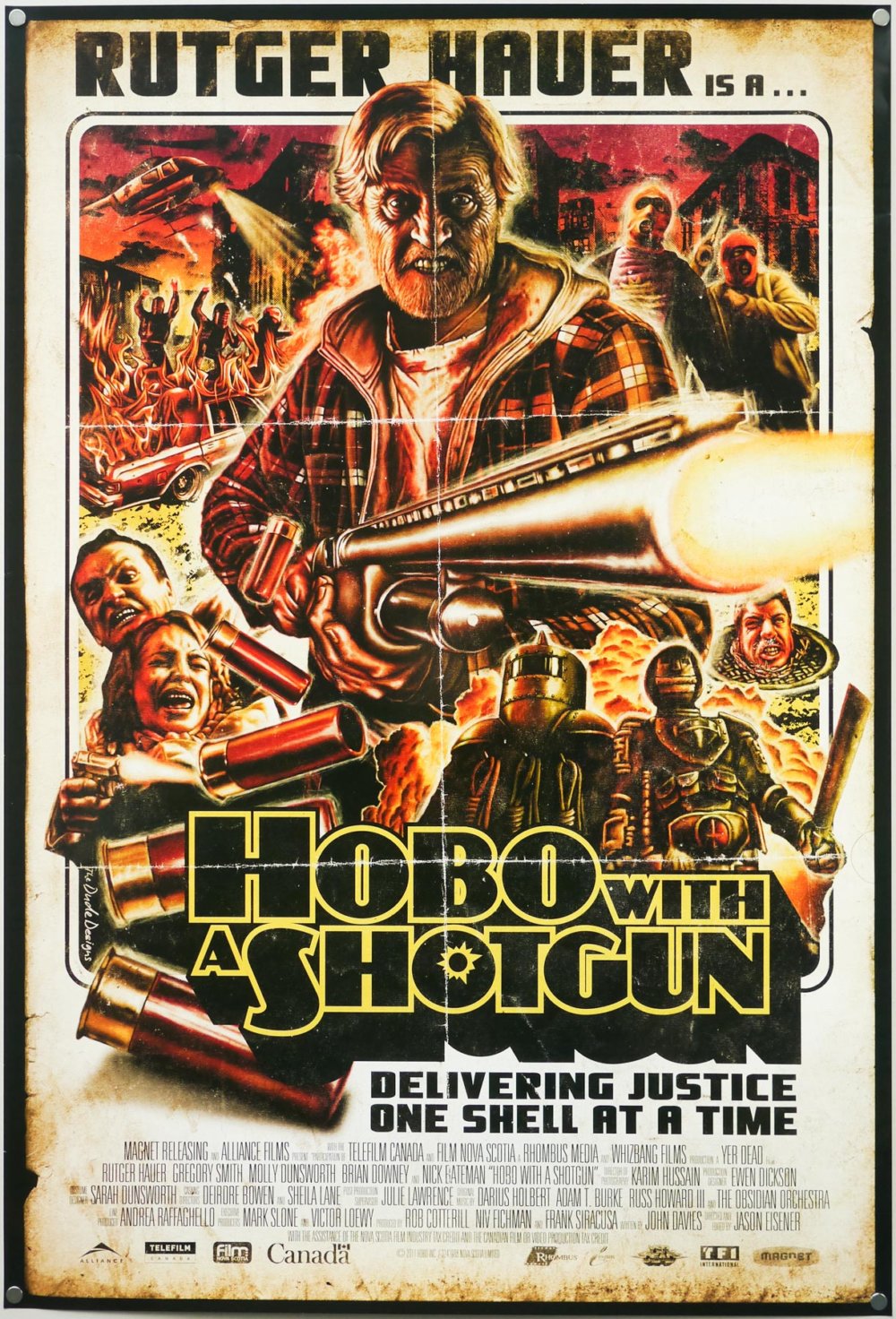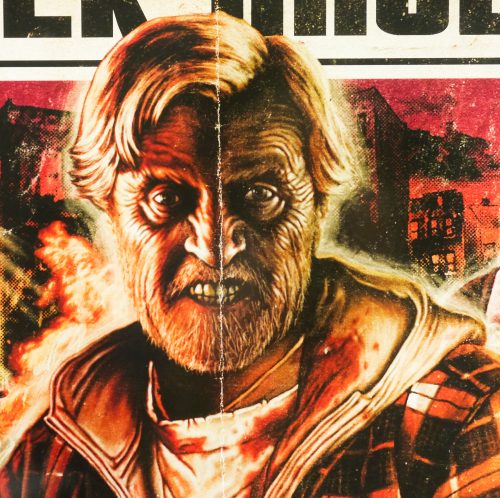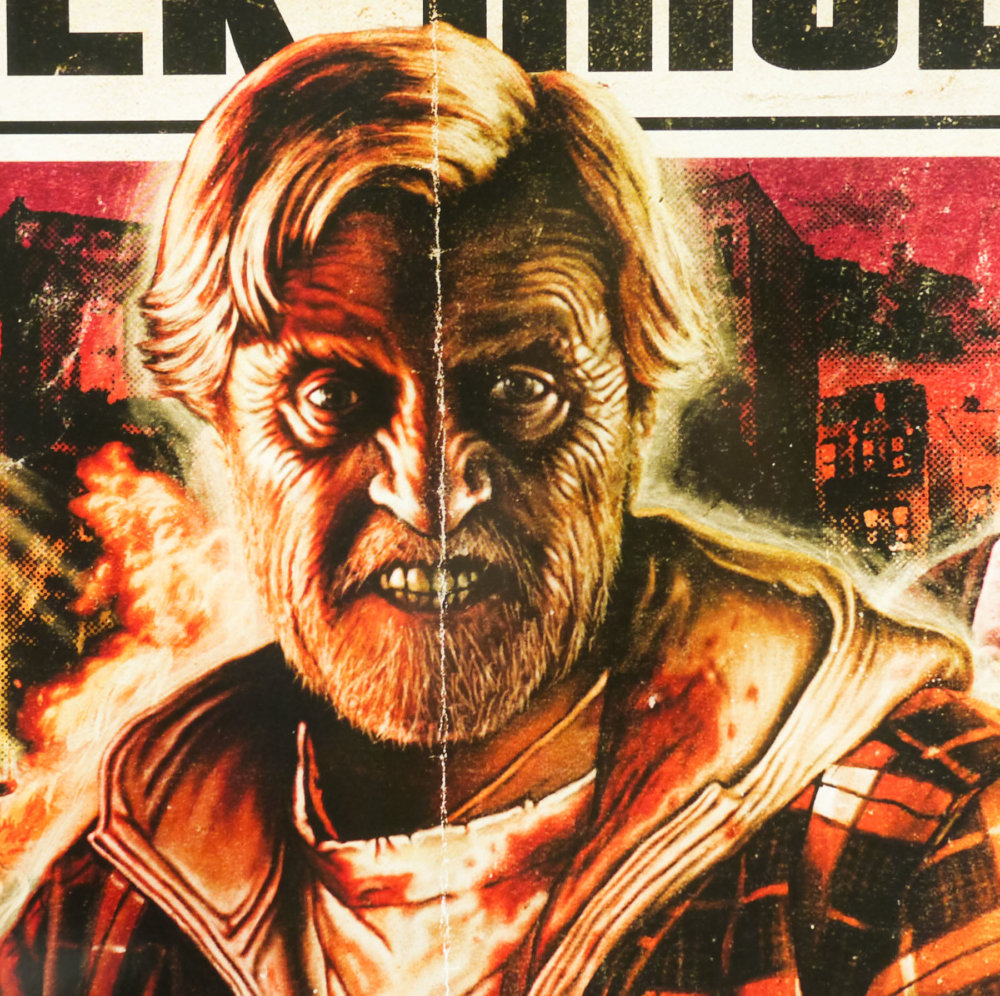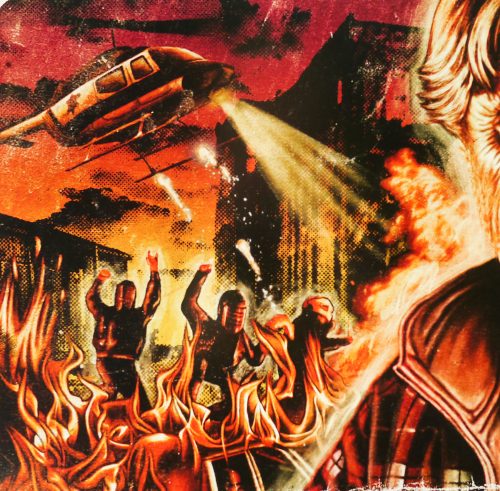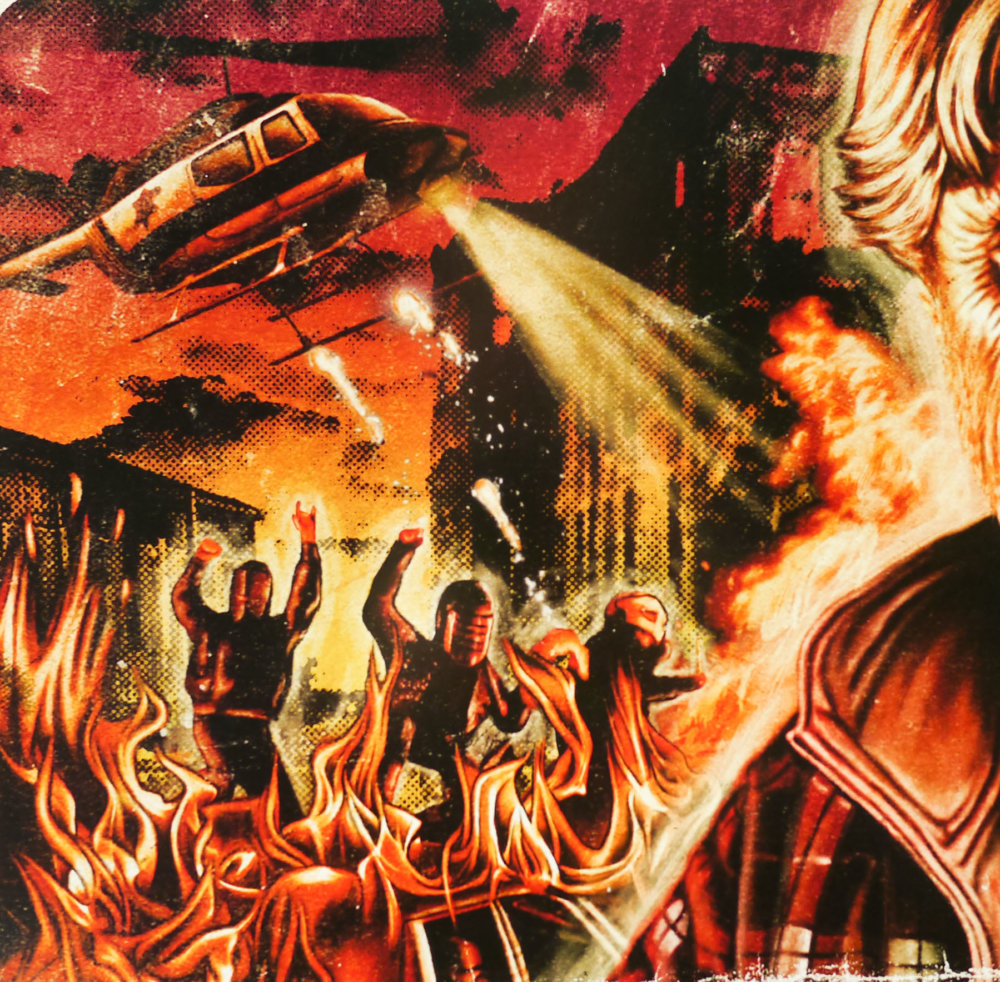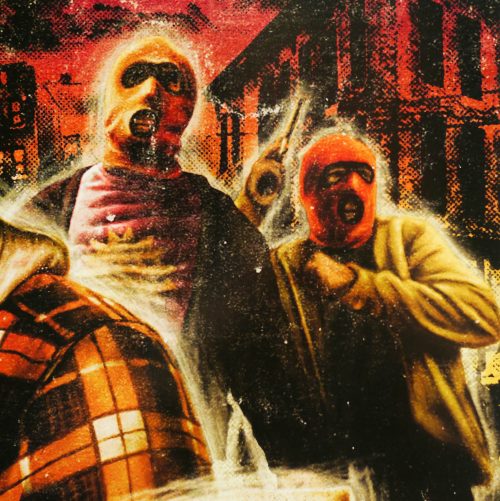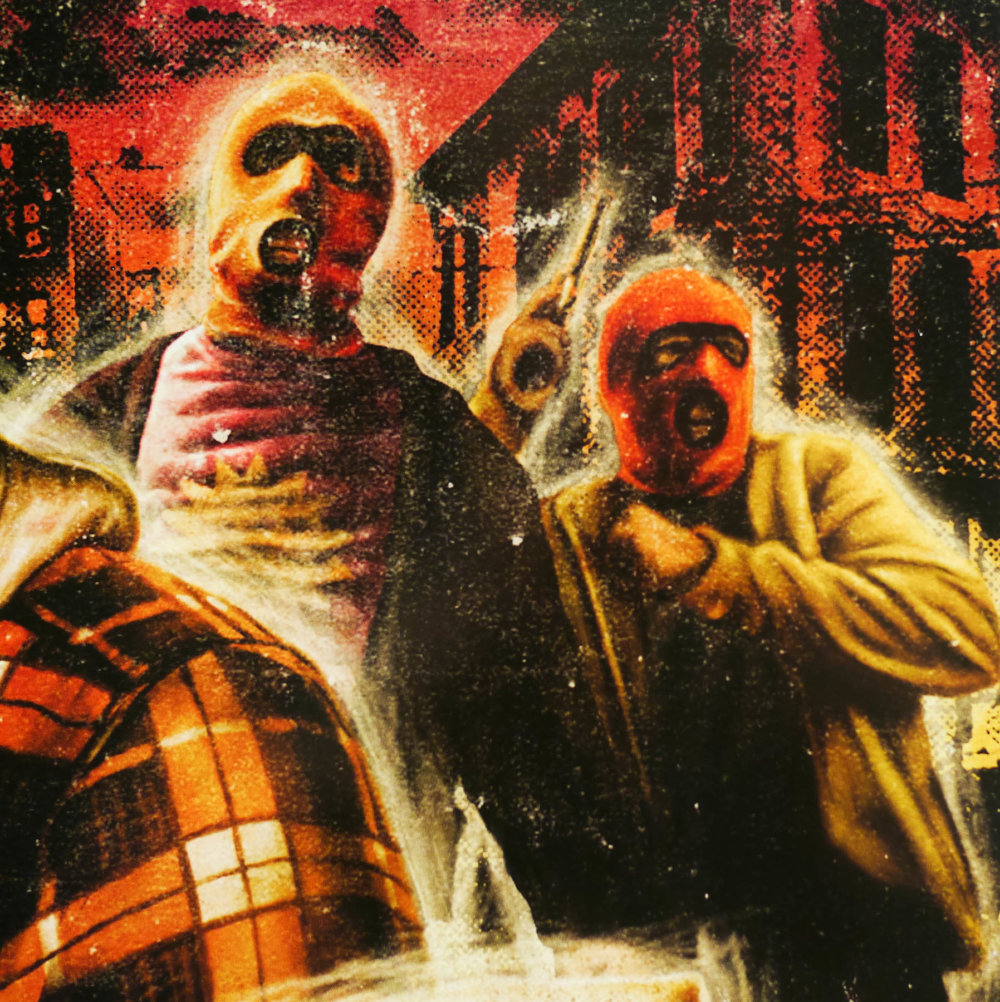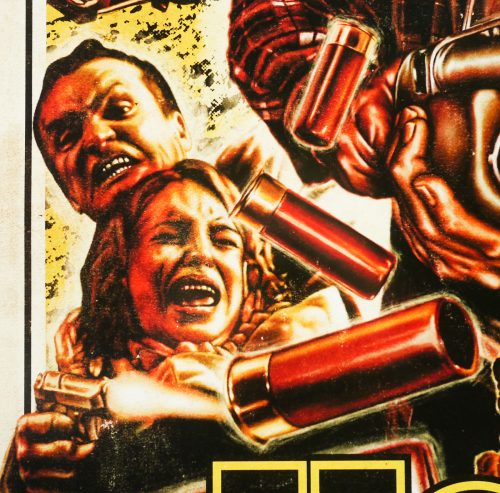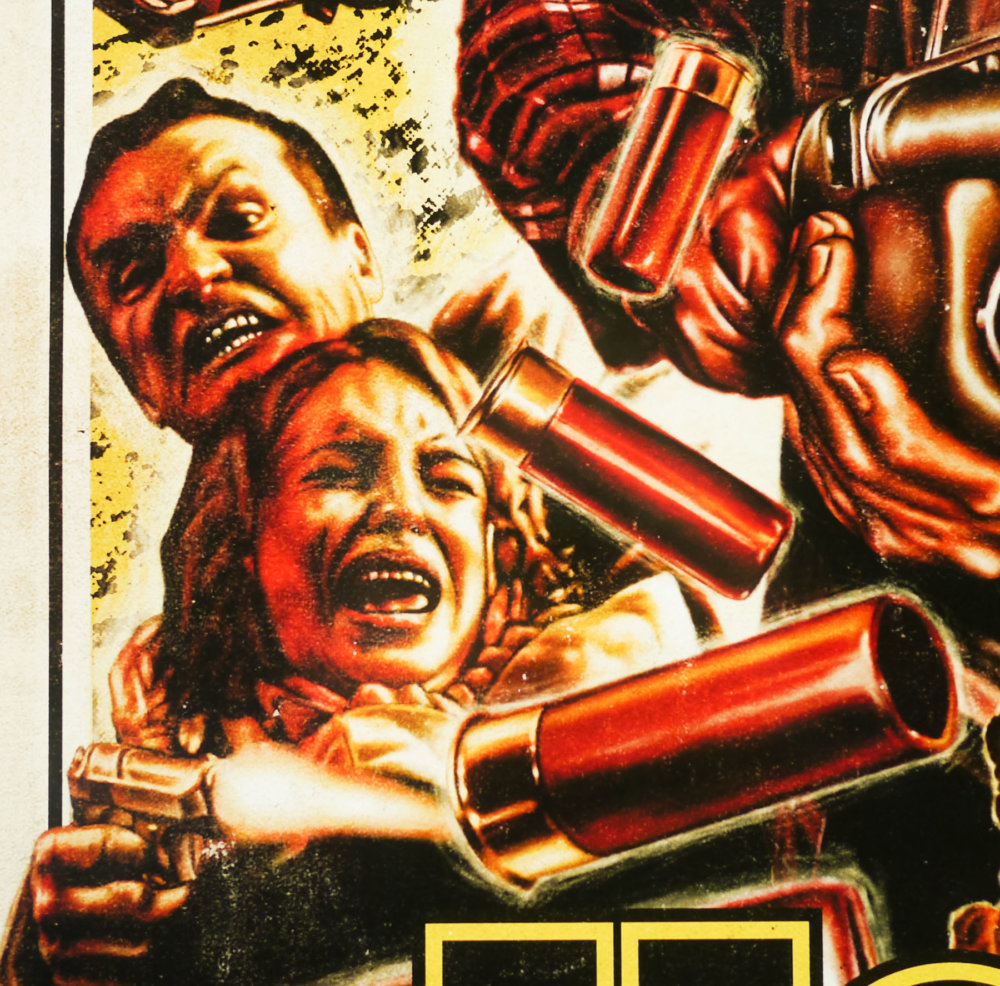 Title
AKA

--
Year of Film
Director
Starring
Origin of Film
Type of Poster
Style of Poster

--
Origin of Poster
Year of Poster
Designer
Size (inches)

27 1/16" x 39 13/16"
SS or DS

SS
Tagline

Delivering justice one shell at a time
Hobo With a Shotgun is a Canadian exploitation action film which started out as a fake trailer that was the winning entry in a competition held as part of the promotion of Quentin Tarantino and Robert Rodriguez's Grindhouse. Prior to the 2007 South By Southwest festival (held annually in Austin, Texas) Rodriguez challenged budding filmmakers to create a trailer that celebrated exploitation and horror films, which would then be shown as part of a panel on Grindhouse cinema.
This CinemaBlend article describes the event and confirms that the trailer by Nova Scotians Jason Eisener, John Davies, and Rob Cotterill was the winner. When Grindhouse was shown in cinemas in the US there were several fake trailers shown around the two main features, shot by the likes of Edgar Wright and Rob Zombie, and the Hobo With a Shotgun was shown alongside them in several Canadian cinemas. In 2010 Rodriguez turned his fake Grindhouse trailer for a film called Machete, starring long-time collaborator Danny Trejo, into a feature-length release and Jason Eisener then followed suit with a full-length version of Hobo in 2011.
The film stars Rutger Hauer as the titular homeless man who arrives in the fictional Hope Town only to discover it is now known as Scum Town and is ruled over by crime boss Drake and his psychotic sons Ivan and Slick. The family have a stranglehold over the town and the hobo witnesses robberies, brutal violence and prostitution as he wanders the streets. Although he initially dreams of buying a lawnmower from a pawnshop to earn money through landscaping, an encounter with Slick and Ivan steels his resolve to do something about the injustice he's seen. The same pawnshop has shotguns for sale and so the hobo sets out to clean up the streets, delivering justice one shell at a time!
The film absolutely nails the grindhouse aesthetic and has clearly been made by someone with genuine reverence for the films that defined the genre. The production design is top notch throughout with Dartmouth and Halifax in Nova Scotia turned convincingly into the crime-ridden Scum Town. It's also filled with excellent performances from actors who are clearly enjoying delivering the outlandish lines that John Davies' script contains, but Hauer steals the show with his enjoyment of playing the vengeful hobo clear to see. The soundtrack is also notably excellent and perfectly suits the action on screen.
This poster was designed and illustrated by Tom Hodge AKA The Dude Designs, a Brit who has worked for over 12 years creating advertising materials for films and games, and is a big proponent of continuing the use of painted artwork over computer-generated montages. The about page on his official site details several of the companies he's provided illustrations for, which includes Mondo, Arrow Video and Death Waltz Records (he created their logo, amongst other projects). The site also includes galleries of his work, which includes this great cover for the Shout Factory release of John Carpenter's They Live. It's my belief that this poster for Hobo was the first one of his to be printed and used around the world to advertise the film.