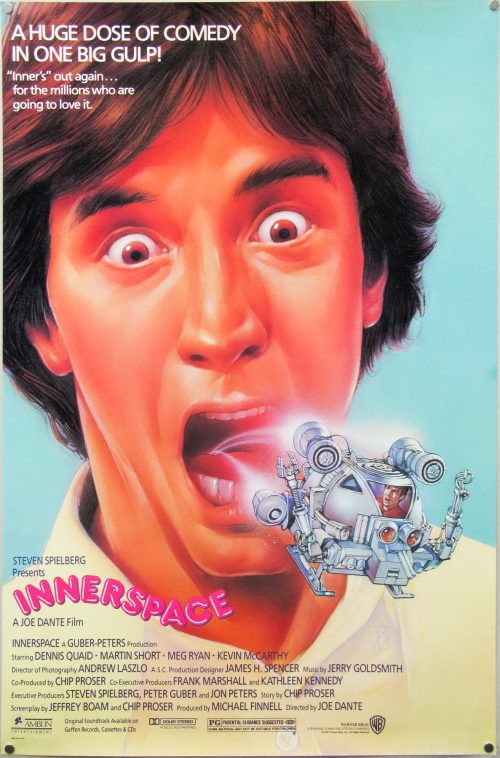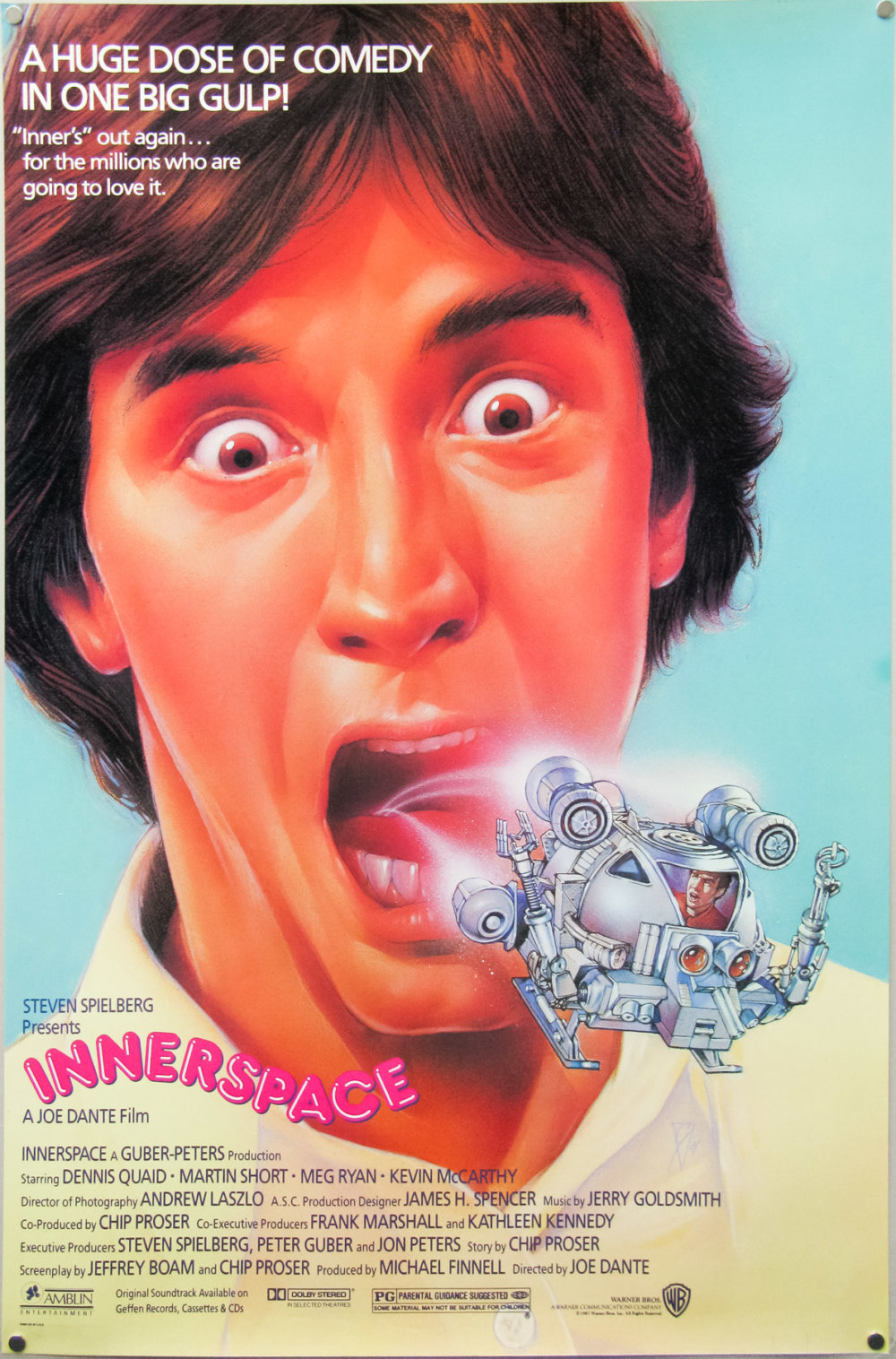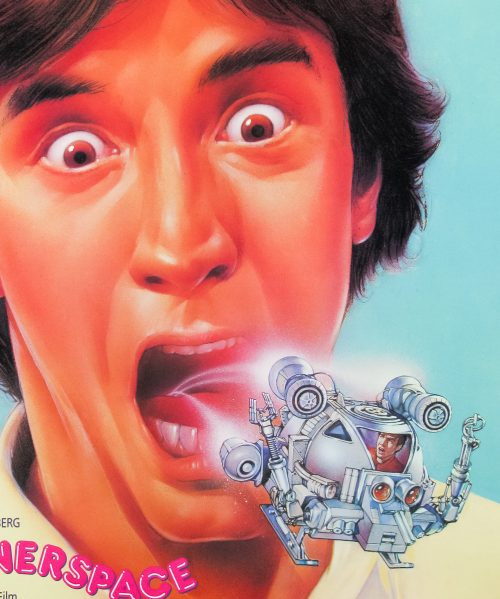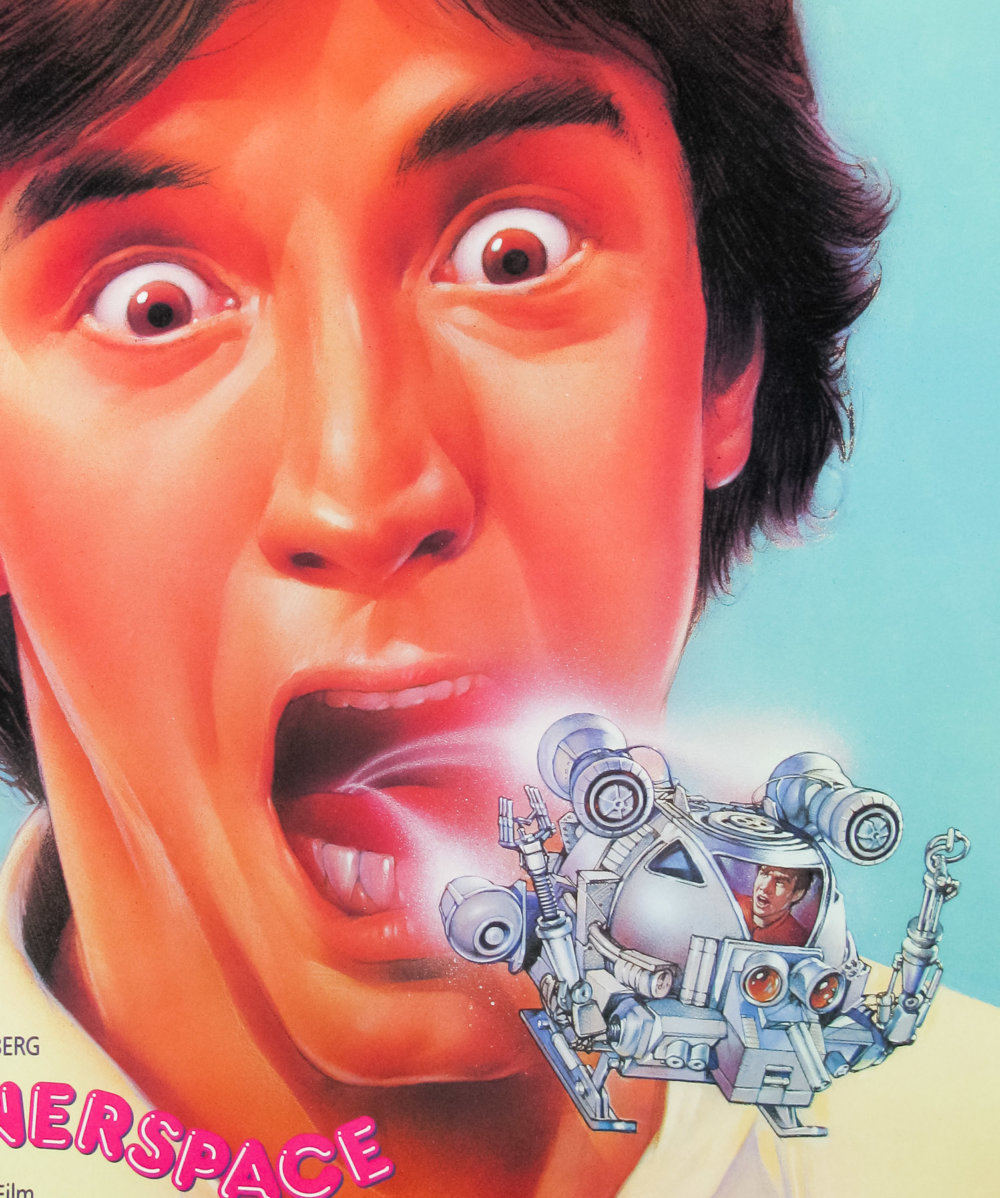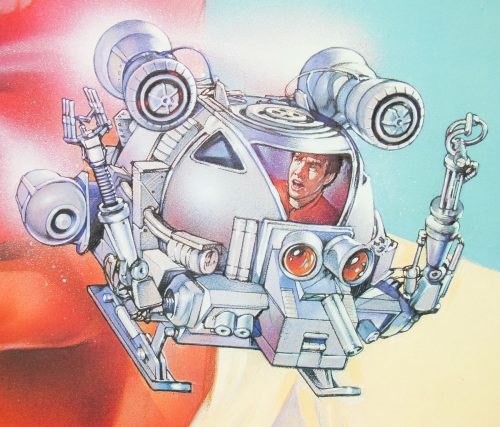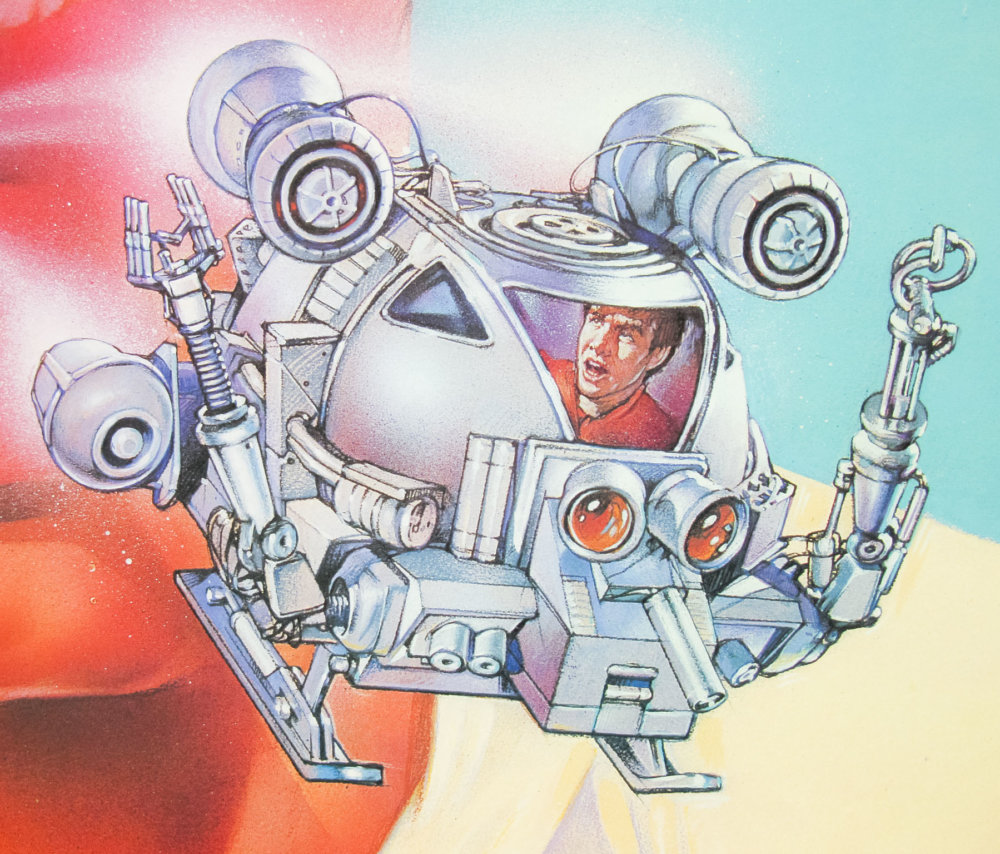 Title
AKA

Salto Nel Buio [Jump in the dark] (Italy)
Year of Film
Director
Starring
Origin of Film
Type of Poster
Style of Poster

Re-release
Origin of Poster
Year of Poster
Designer
Artist
Size (inches)

26 2/16" x 39 14/16"
SS or DS

SS
NSS #

--
Tagline

A huge dose of comedy in one big gulp! "Inner's" out again... for the millions who are going to love it.
I believe this to be the US re-release one sheet for Joe Dante's 1987 sci-fi comedy in which Dennis Quaid plays a test pilot who is shrunk to miniature size and accidentally injected into the body of Martin Short. The film is definitely one of the high points in the myriad of high-concept films of the 1980s and I rate it as one of Joe Dante's best films.
It's definitely not from the time of the first release and the text 'Inner's out again… for the millions who are going to love it' leads me to believe the film may have been given a wider release, perhaps a few months after it first opened. If anyone knows this for sure please get in touch.
The artwork is by one of my favourite American artists, Dan Goozee, and the other posters I've collected by him can be seen here.
To see the other posters I have collected for Innerspace click here. The original trailer is on YouTube.