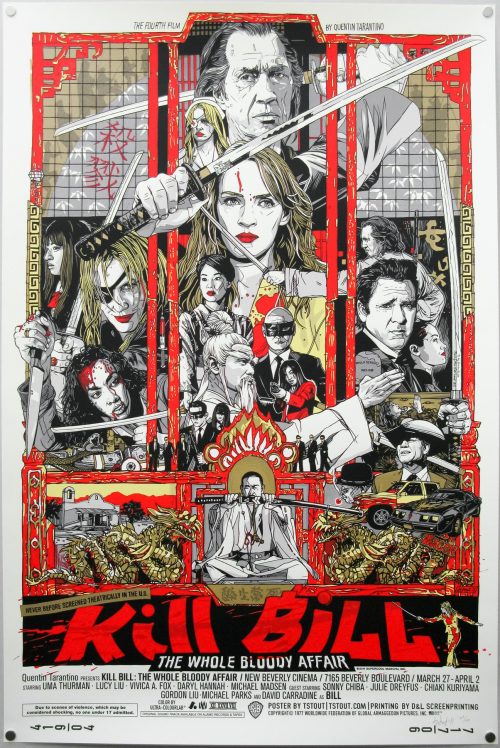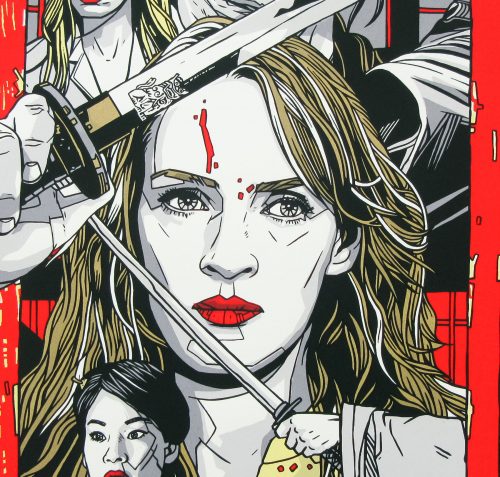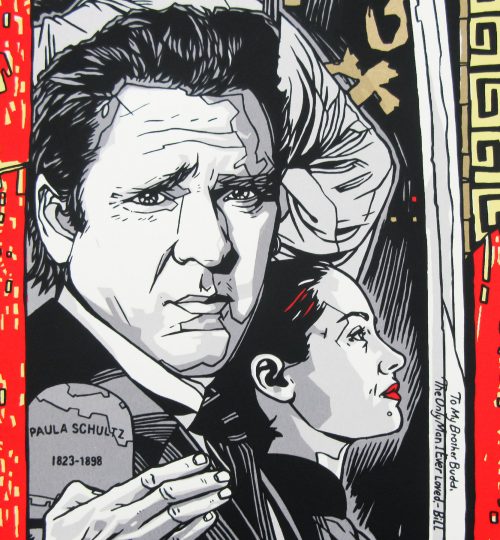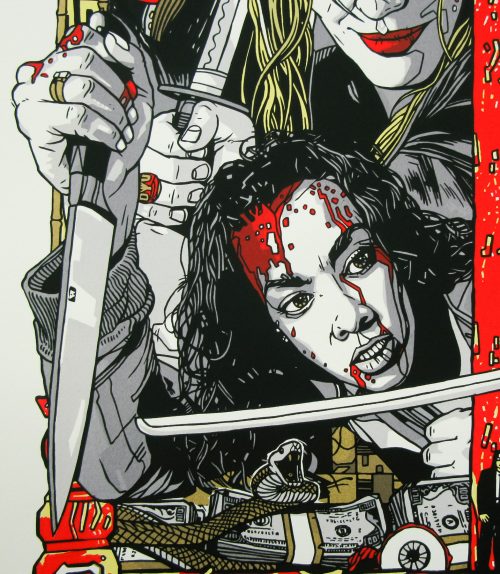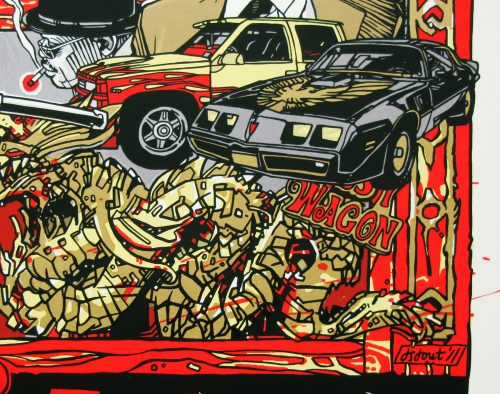 AKA

Kiru Biru (Japan - poster title - English title)
Year of Film
Director
Starring
Origin of Film
Type of Poster
Style of Poster

Regular
Origin of Poster
Year of Poster
Designer
Artist
Size (inches)

24" x 35 15/16"
SS or DS

SS
Tagline

--
Quentin Tarantino's Kill Bill was originally planned and filmed with the intention of releasing it as one long movie. At a certain point in post-production the decision was taken to release it as two separate films, which allowed Tarantino to include more material in each one rather than be forced to make cuts to shorten the running time at the studio's request.
The longer cut, known as The Whole Bloody Affair, has long been on many film fans' wish lists of 'unreleased alternative cuts of films they'd love to see' and until last year it had only been screened once, at the Cannes Film Festival in 2006. In March 2011 the New Beverly Cinema in Los Angeles (check the billboard), which is owned by Tarantino, screened TWBA and allowed fans of the film to finally catch this elusive version. A report from that screening can be read here.
The first showing coincided with Tarantino's birthday and people on his production team decided they'd put together a secret present for him in the form of a specially commissioned poster by the team at Mondo. Ace artist Tyler Stout was given the opportunity to illustrate his take on the film and the result is one of his best posters yet, in my opinion. As with his Akira print I wanted to interview Tyler about its production. He kindly agreed to answer my questions and also sent along a series of alternative images that were changed during production.
The article can be read here.