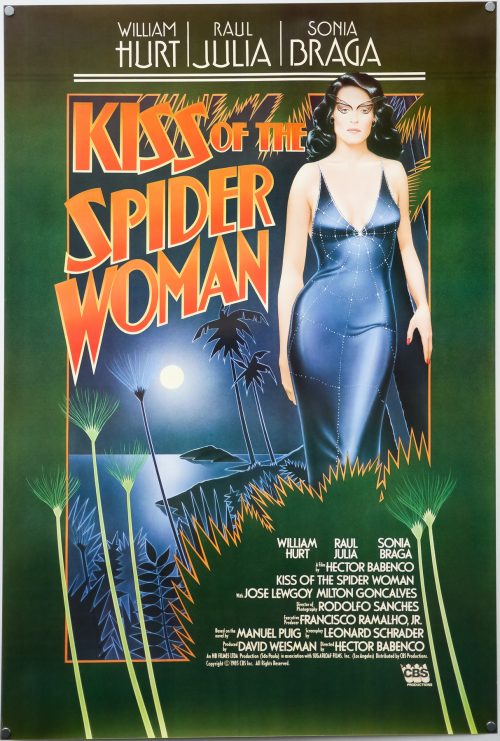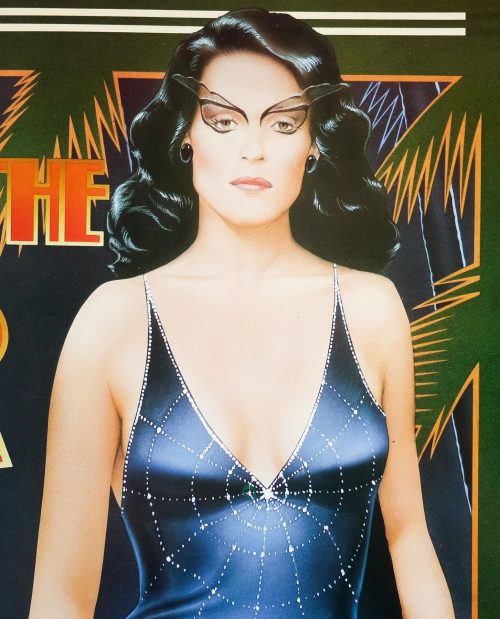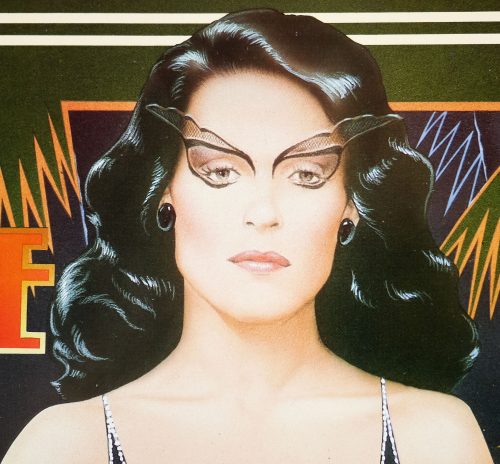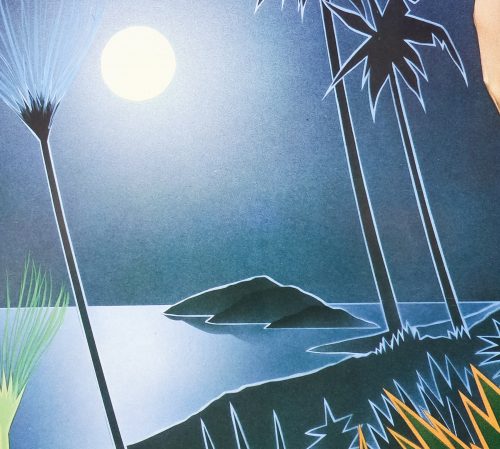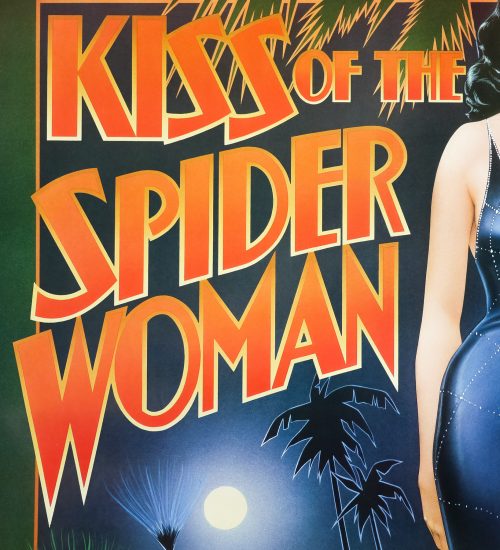 Title
AKA

--
Year of Film
Director
Starring
Origin of Film
Genre(s) of Film
Type of Poster
Style of Poster

International
Origin of Poster
Year of Poster
Designer
Artist
Size (inches)

26 15/16" x 39 13/16"
SS or DS

SS
NSS #

--
Tagline

--
This international one sheet for Kiss of the Spider Woman features a stunning Art Deco inspired design, which is unique to this poster. The film was directed by Argentine-born Brazilian Hector Babenco and is based in a jail in an unnamed South American country ruled by a dictatorship. Luis Molina (William Hurt) is a homosexual imprisoned for 'corrupting a minor' who shares a cell with Valentin Arregui (the late Raul Julia), a member of a revolutionist group who has been tortured and imprisoned.
To pass the time, and to take Arregui's mind off the abuse he suffers whilst imprisoned, Molina recounts scenes from his favourite film, a romantic thriller set during World War II featuring Sonia Braga as Leni La Maison, AKA the Spider Woman, in this film within a film. The storyline mirrors the experiences of the two cell-mates and slowly a friendship develops between the pair, but Molina has been harbouring a secret which endangers the lives of them both.
William Hurt won the Best Actor gong at the 1986 Academy Awards as well as several other prizes for his portrayal of Molina. The film, itself adapted from a novel by Argentine author Manuel Puig, was later made into a successful Broadway musical in 1993.
The artist responsible is called Richard Mahon who is perhaps best known for his iconic image that was used to advertise David Cronenberg's The Fly around the world, including on the American one sheet. He has an official website that features a gallery of his illustration work. The image may look grainy but this is actually an element of the design (the green background is particularly rough).
The trailer is on YouTube.