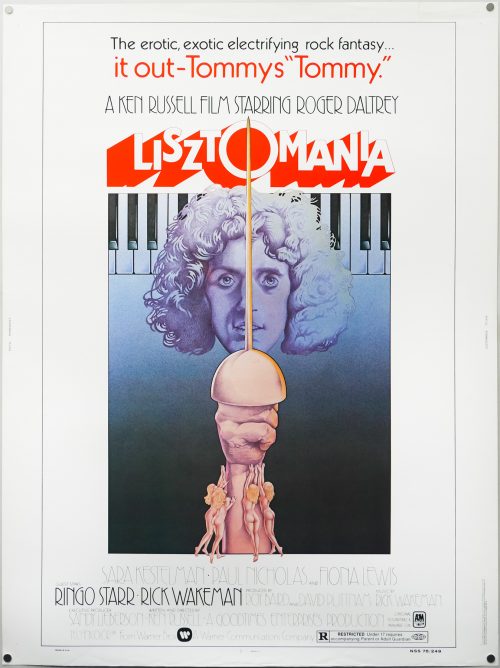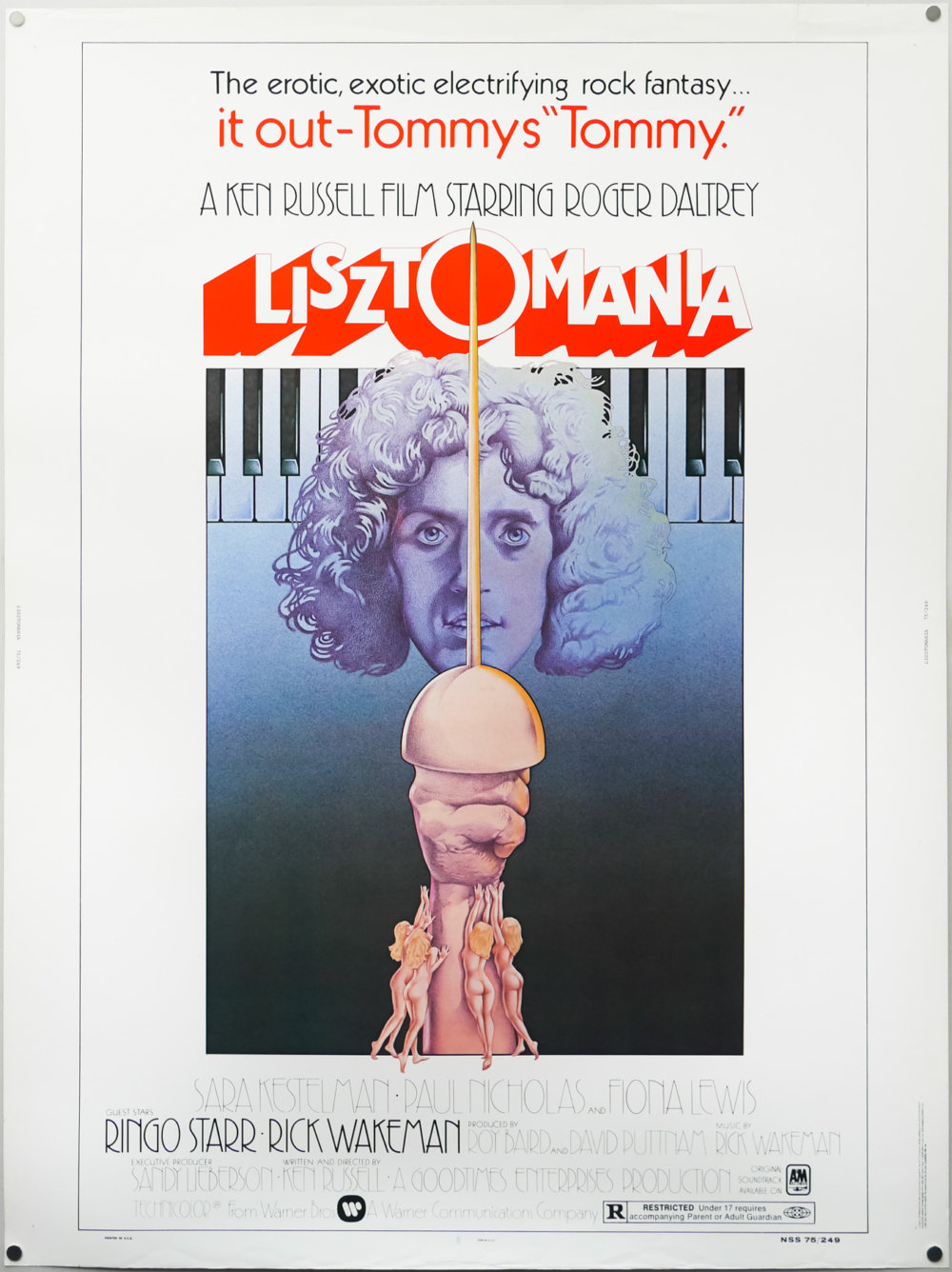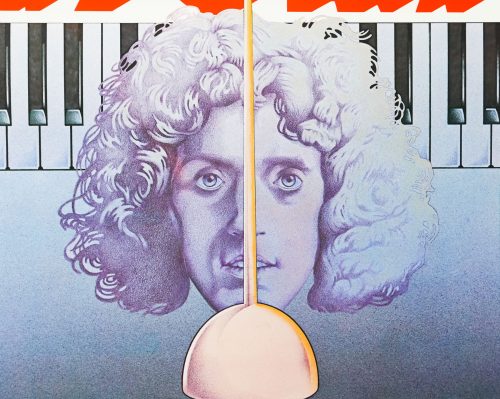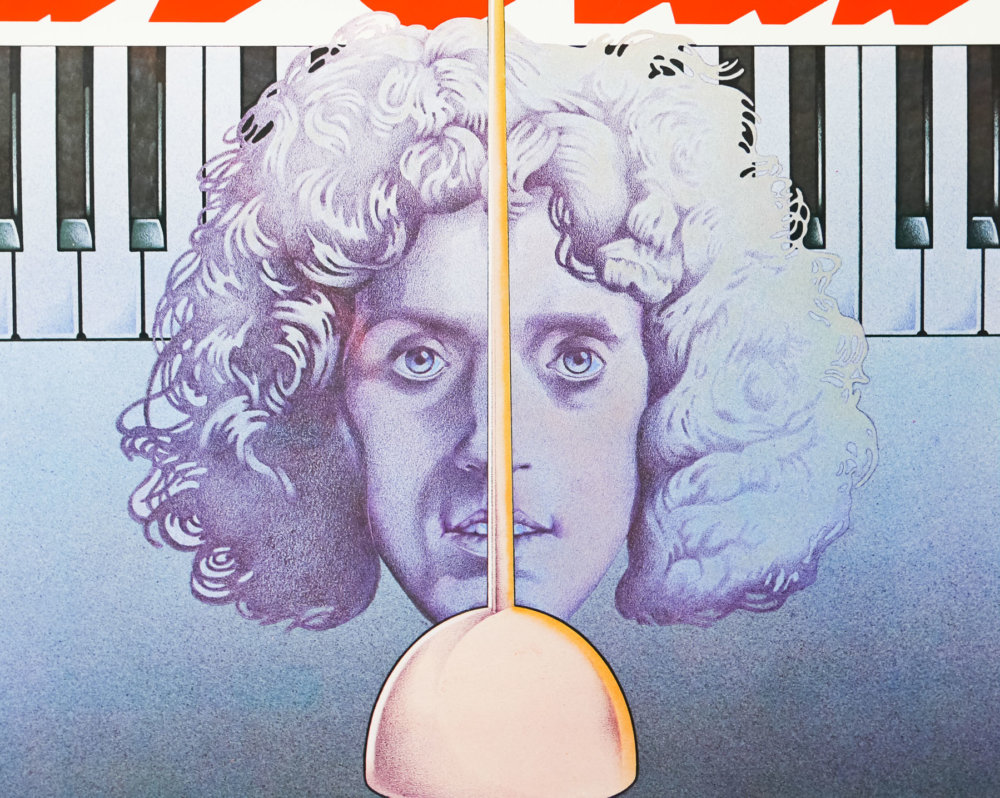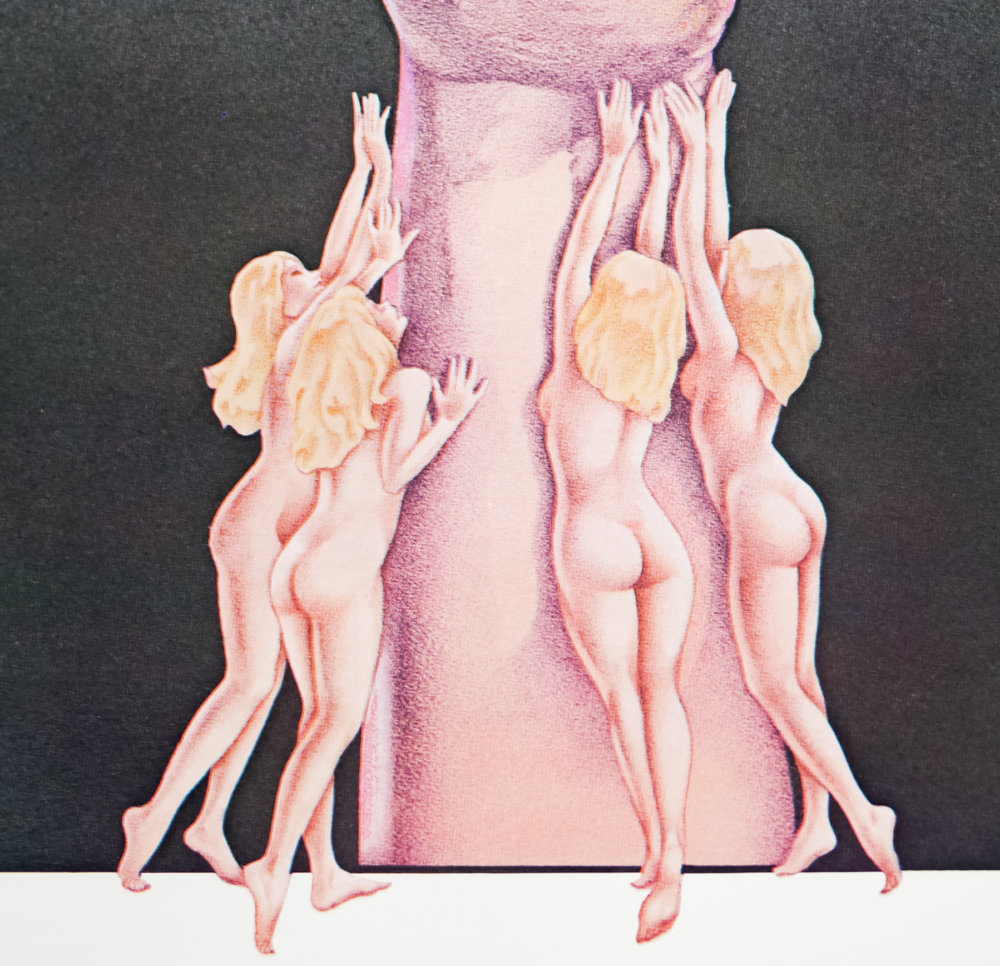 Title
AKA

--
Year of Film
Director
Starring
Origin of Film
Type of Poster
Style of Poster

--
Origin of Poster
Year of Poster
Designer
Artist
Size (inches)

30 1/16" x 40"
SS or DS

SS
NSS #

75/249
Tagline

The erotic, exotic electrifying rock fantasy... it out-Tommy's "Tommy"
Featuring a cognitive illusion so overt it's a wonder that the artist didn't paint Roger Daltrey with one eye winking, this is the US 30×40 poster for the release of the late, great British director Ken Russell's resolutely bonkers biography of the Hungarian composer and virtuoso pianist Franz Liszt. The film is (very) loosely based on a biography written by one of Liszt's mistresses and, rather than follow a traditional linear narrative, tells the story of his life through a series of increasingly bizarre sequences. It's a typically flamboyant, vulgar and controversial effort from Russell, who manages to cram in adultery, violence, vampires, Nazis, a mechanical viking, a ten-foot phallus and Ringo Starr as The Pope. Lisztomania arguably shows the director at his most self-indulgent but it definitely has to be seen to be believed.
In a cinematic release situation not often repeated, Russell had also helmed Tommy, a film based on The Who's 1969 rock-opera album of the same name, which also had Roger Daltrey as the lead and was released earlier in 1975. This explains the inclusion of the terribly clunky 'it out-Tommys "Tommy"' in the top tagline – Tommy was released in March and Lisztomania in November.
The phallic imagery on this 30×40 poster directly references a hallucination sequence in the film in which Listz's libido is stroked to such an extent that he grows a ten-foot long erection, which is then celebrated by a horde of lusty maidens before being directed to a nearby guillotine – talk about pleasure and pain! Despite extensive searches, I've been unable to identify the artist responsible so if you have any ideas please get in touch. I'm a big fan of the logo design too.