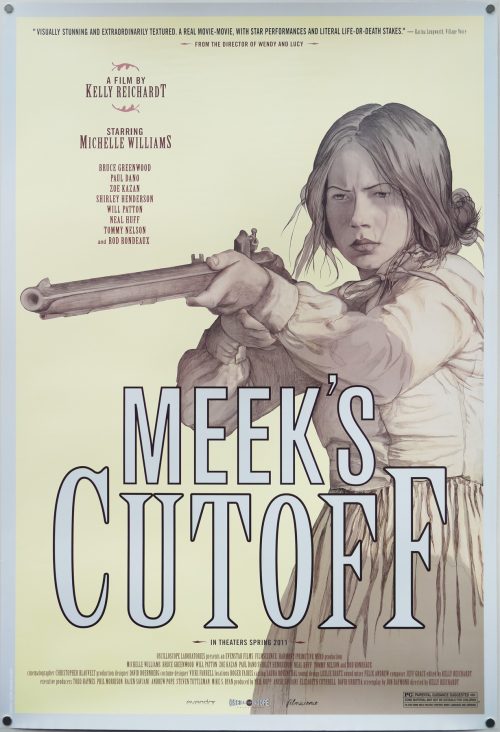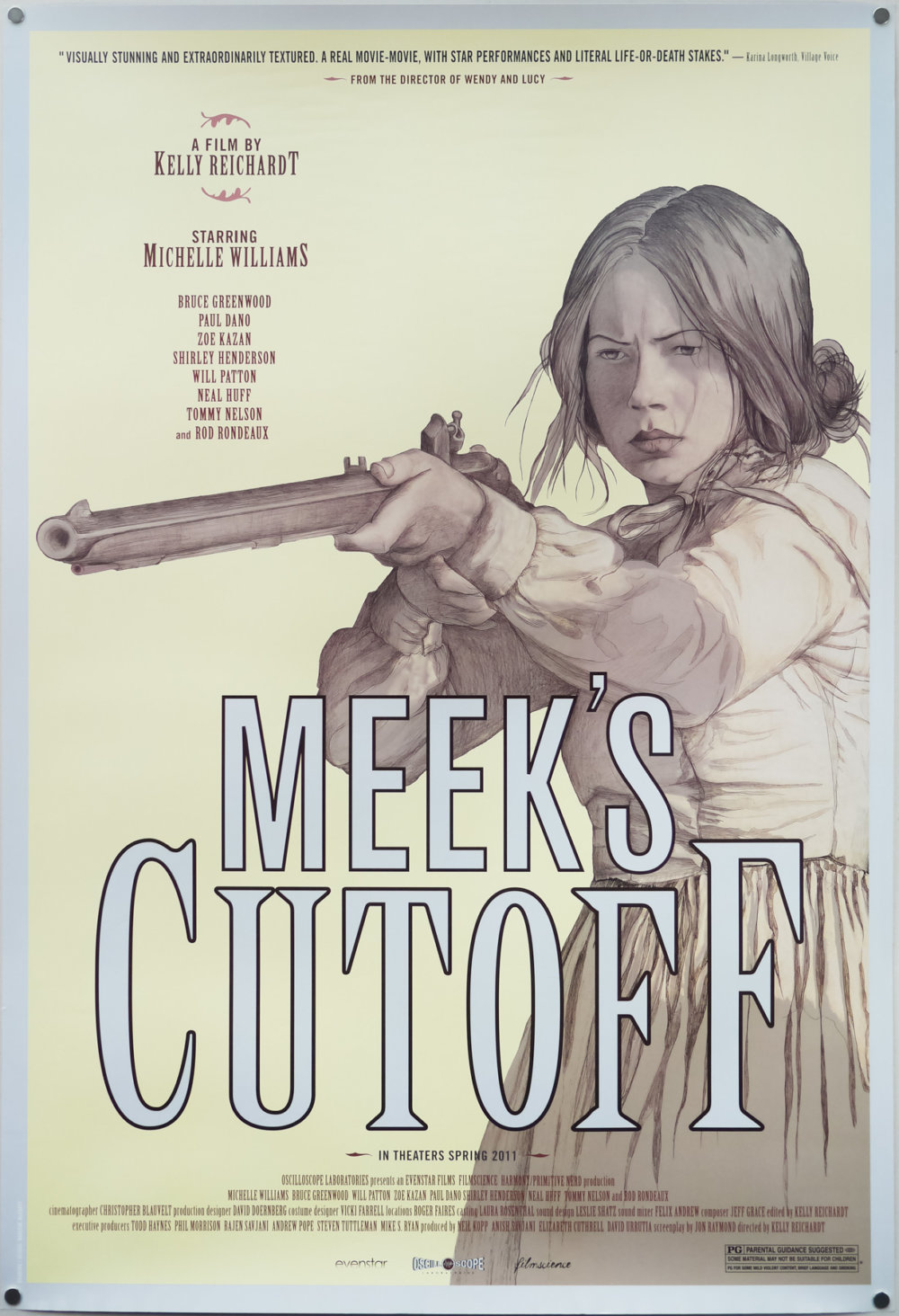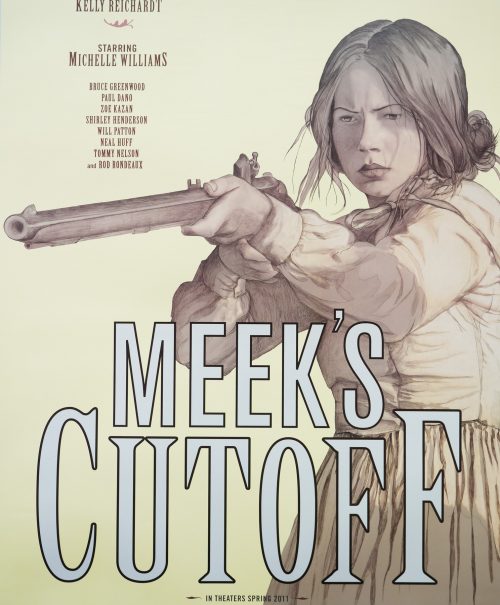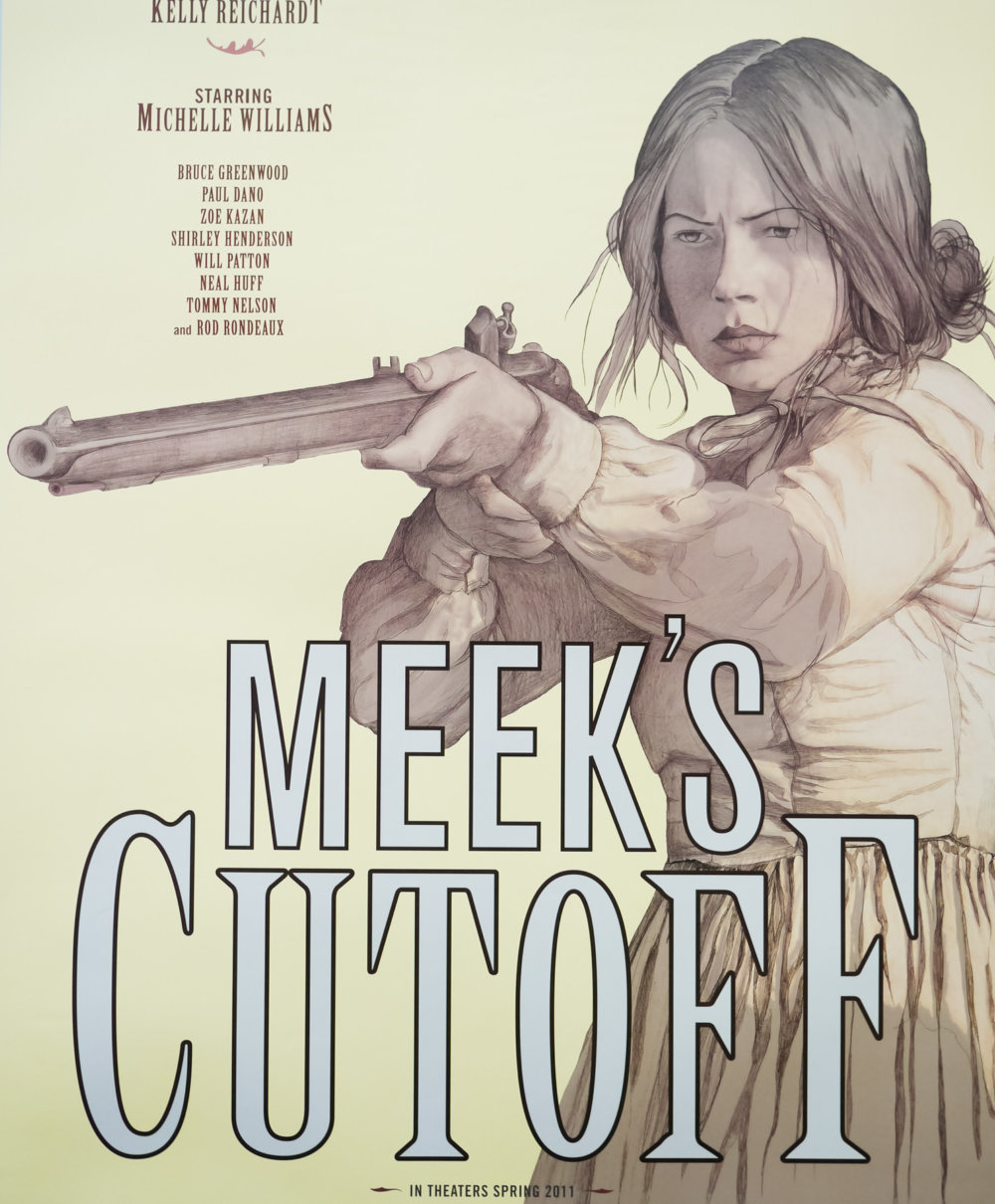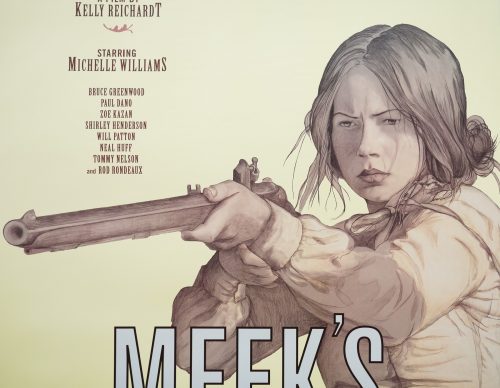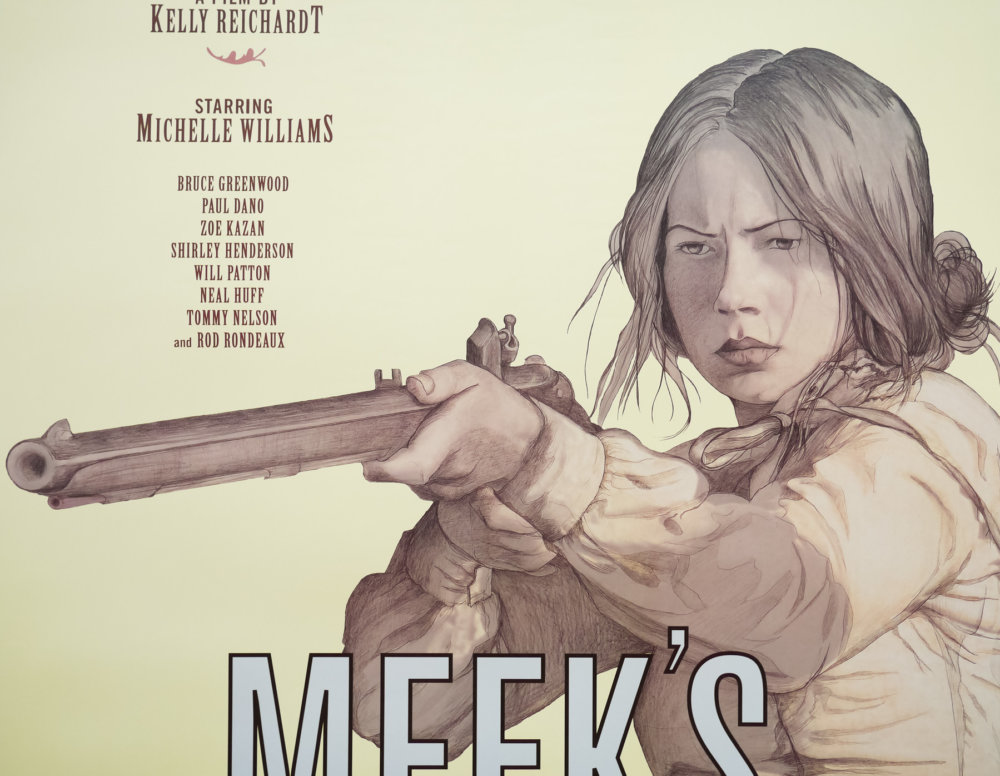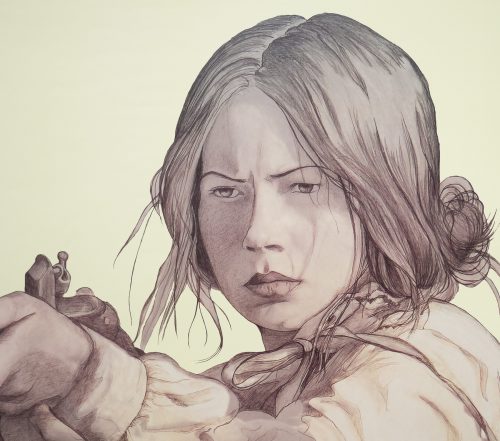 Title
Year of Film
Director
Starring
Origin of Film
Type of Poster
Style of Poster

Advance
Origin of Poster
Year of Poster
Designer
Artist
Size (inches)

27" x 39.5"
SS or DS

DS
Tagline

--
This is the advance one sheet for the 2010 western Meek's Cutoff, directed by Kelly Reichardt and starring Michelle Williams, Bruce Greenwood and Paul Dano. The director is best known for her work on indie films and spent some of the early part of her career working behind the scenes for directors including Todd Haynes (she was involved in his first film, Poison) before beginning to direct in 1994. She's best known for Wendy and Lucy (2006), this film, and 2016's Certain Women. The film is loosely based on a real incident that happened in 1845 on the Oregon Trail, a famous route for families who were emigrating across the United States to the West coast. The name of the film references an alternative route that was taken by the famous frontiersman Stephen Meek.
The film focuses on three families who have hired Meek (Greenwood) to take them along the trail to Oregon. They place their trust in him when he suggests a shortcut that will shave time off their journey. After some time it becomes clear that Meek has miscalculated and the group struggle to find a source of fresh water, which is much needed in the arid and sunbleached Oregon High Desert. The group realise a Native Indian has been following them at a distance and eventually Meek sets out to capture him. They then have to decide whether to kill him or trust him to lead them to water and eventual safety.
The artwork on this one sheet is by the noted designer and illustrator Marlene McCarty who was apparently specifically requested to work on the poster by Reicardt. McCarty has been active since the 1980s and gained notoriety for her work with the AIDS activist collective Gran Fury during the 80s and 1990s. She's also known as the co-founder trans-disciplinary design studio Bureau along with Donald Moffett. As Adrian Curry explains in this 'Movie poster of the week' article on mubi.com, the artist has also worked on film posters for various indie productions over the years. More recently she's been producing large scale drawings of people and chimpanzees, drawn using pencil and ballpoint pen. Curry notes that this illustration of Michelle Williams has been drawn in a similar style, albeit with some digital touch-ups during the design process. McCarty also worked on the film's titles.